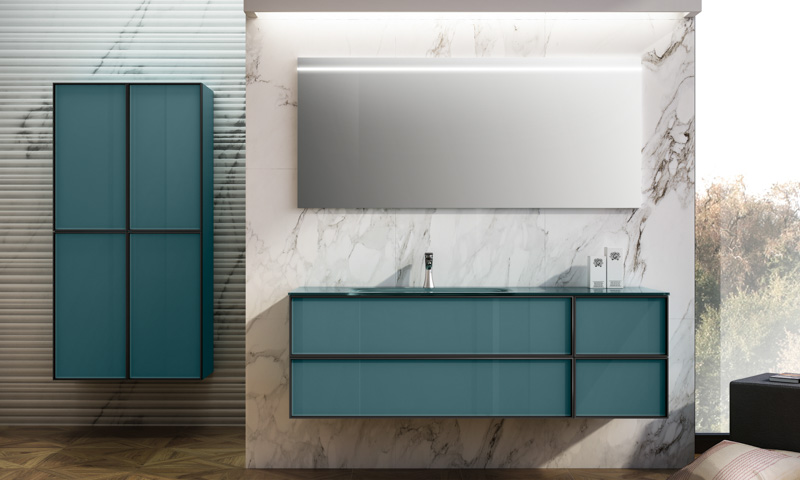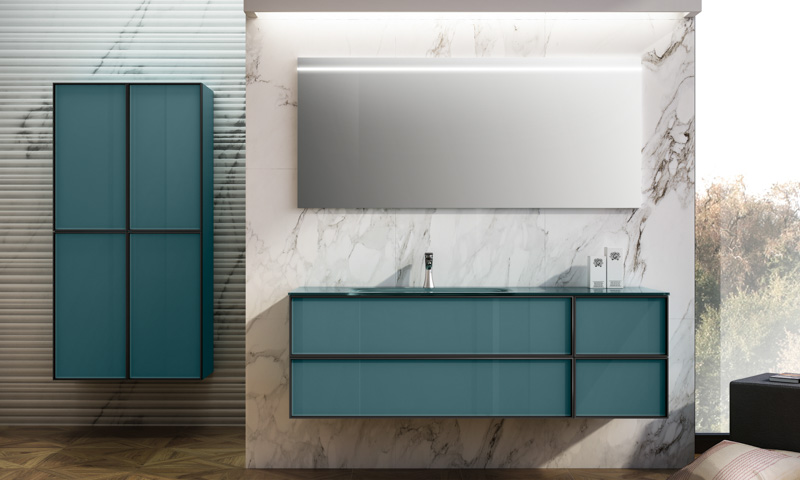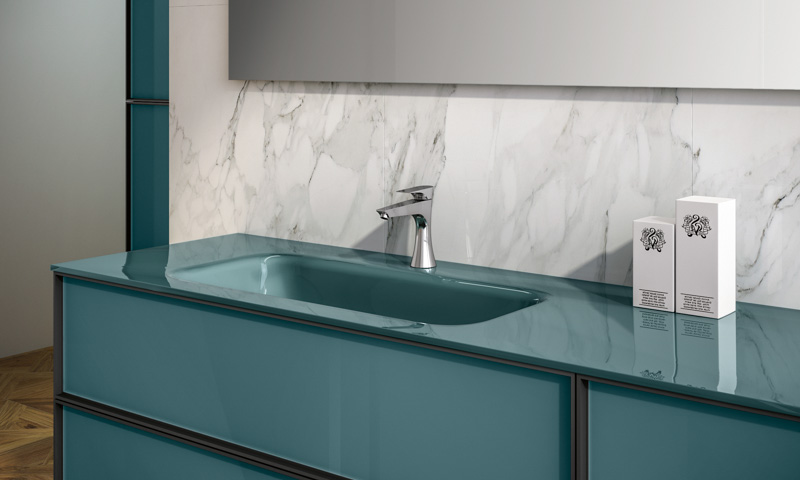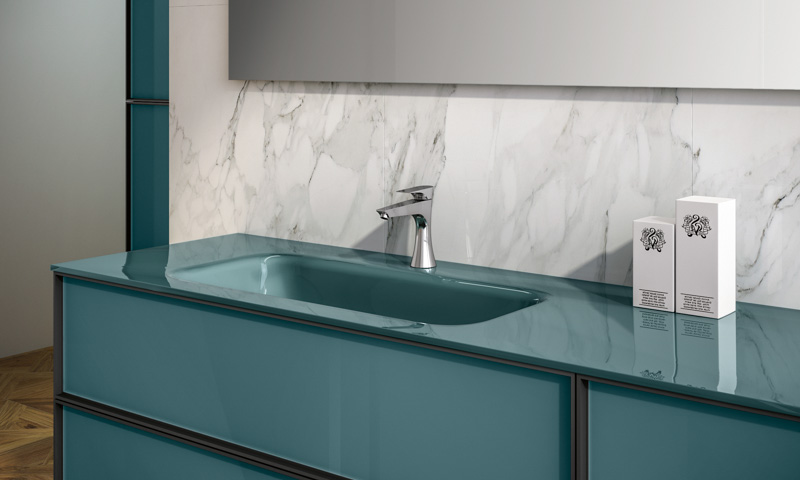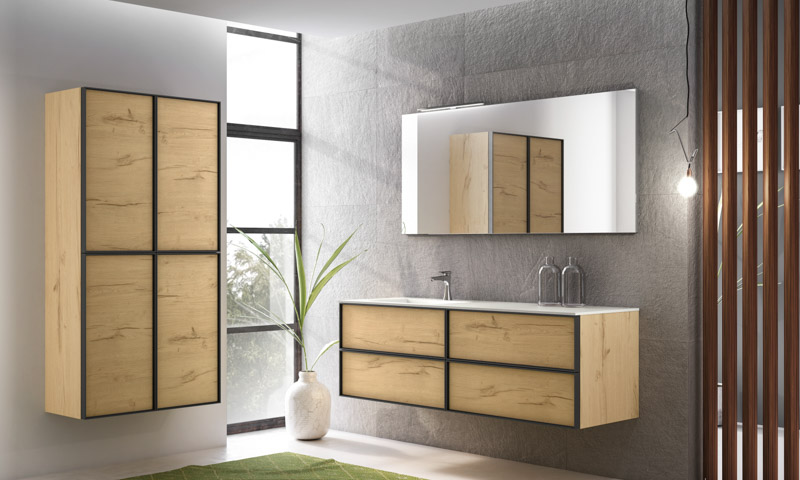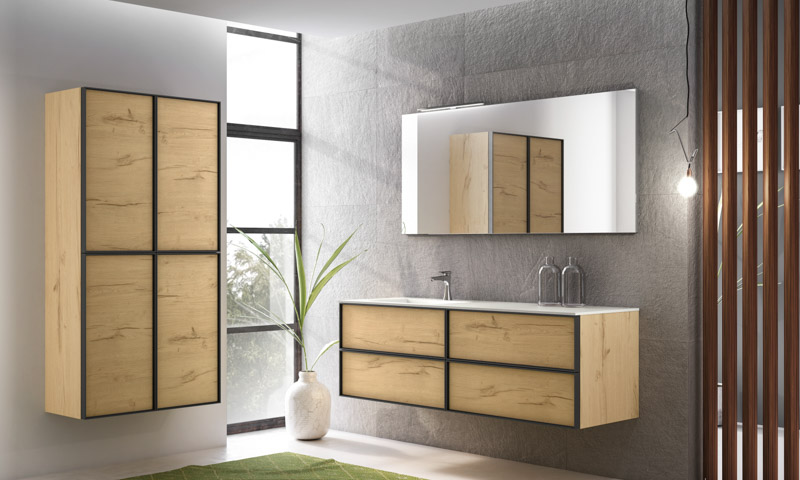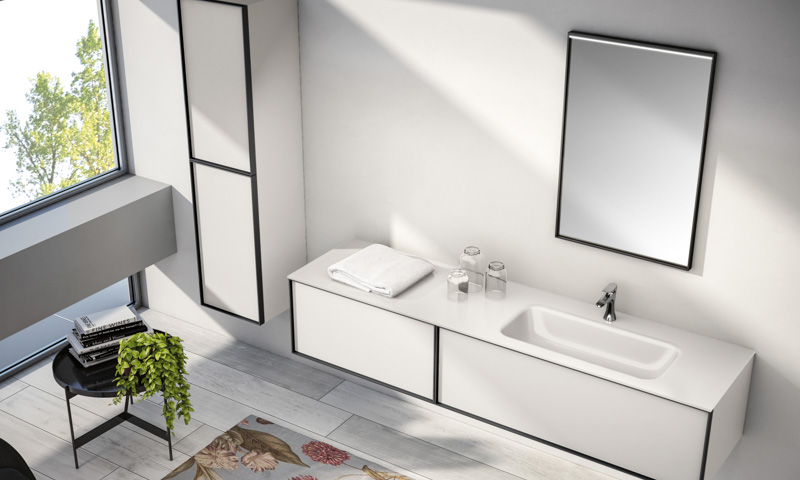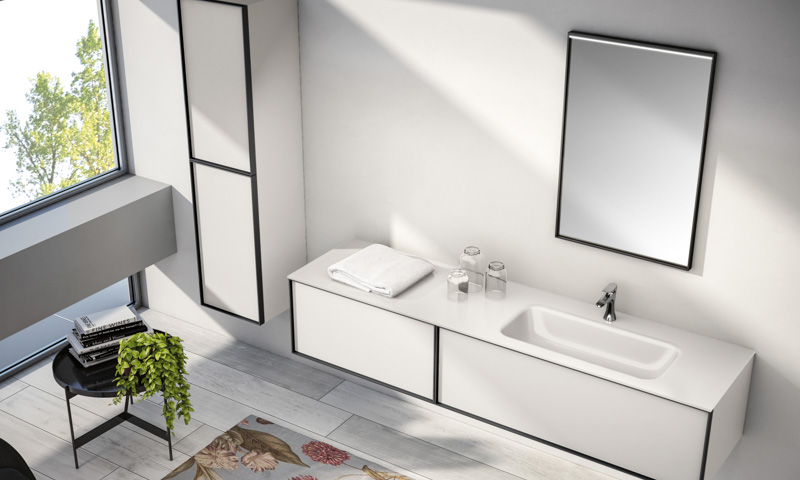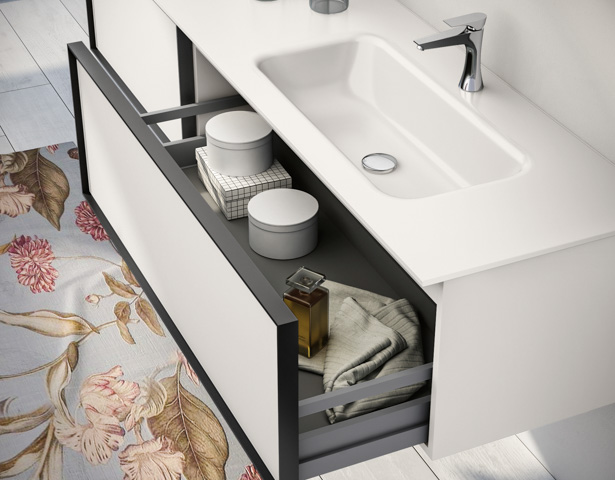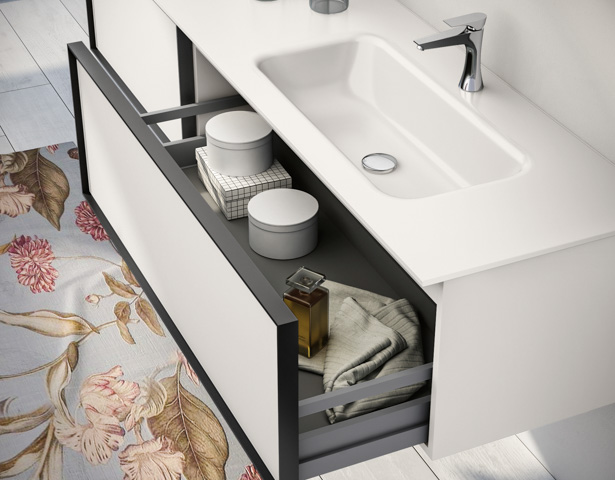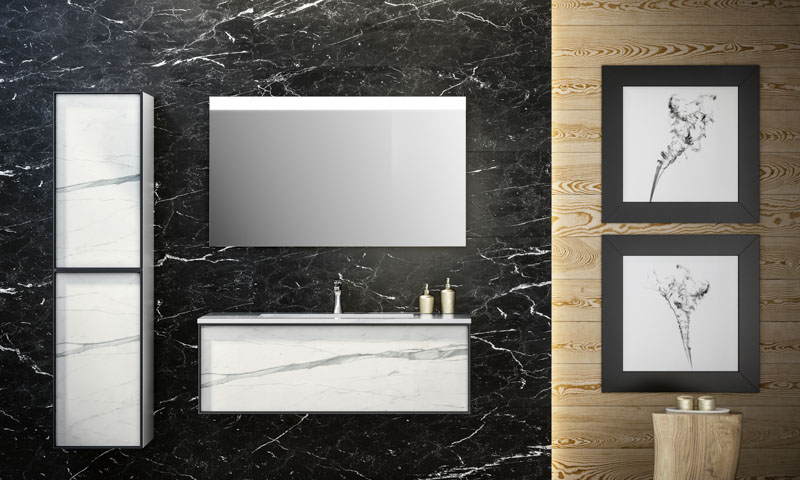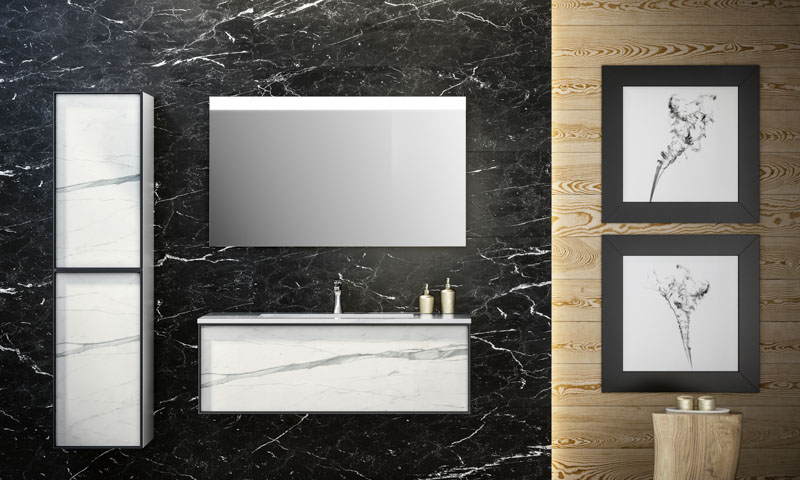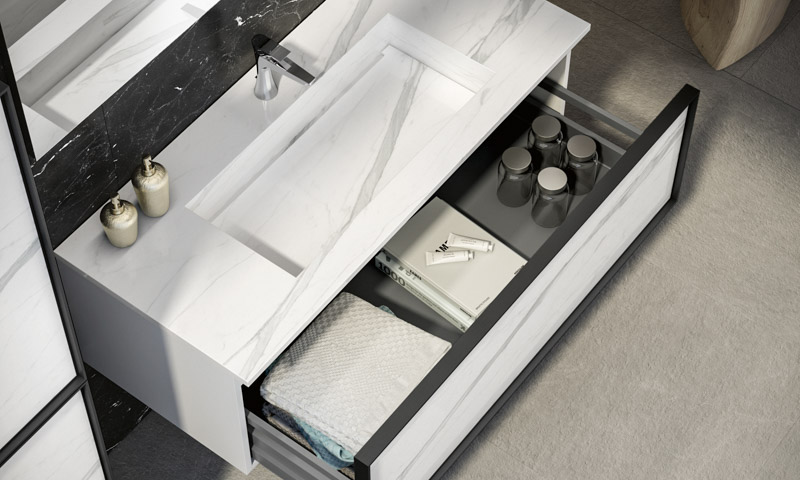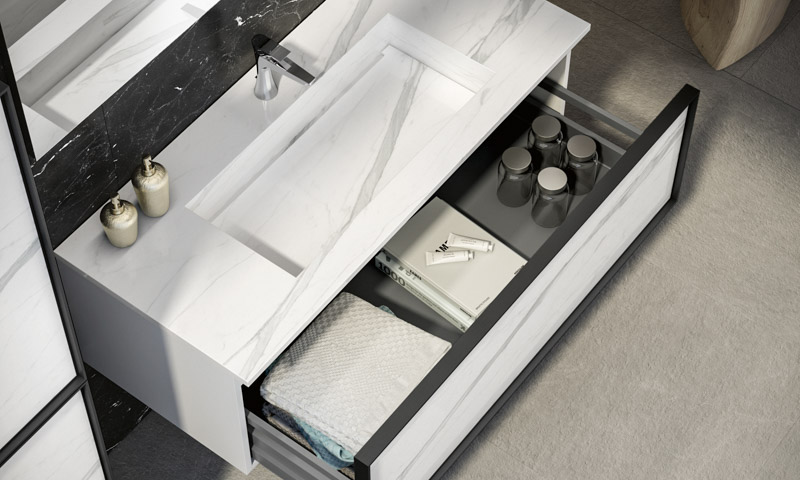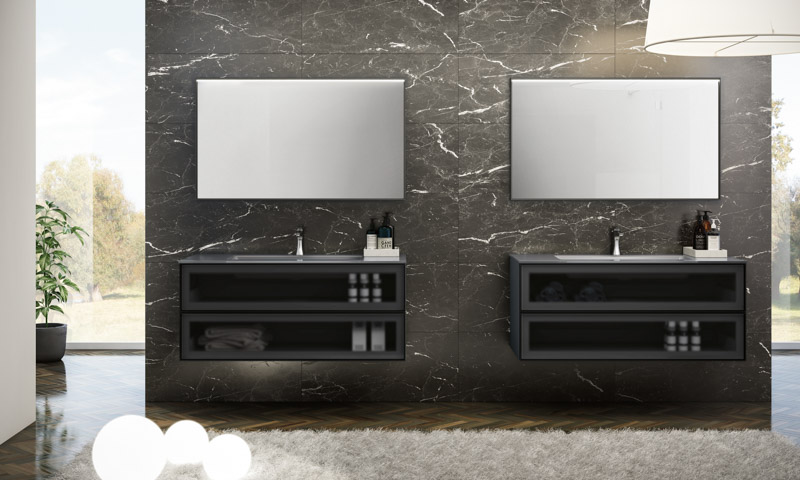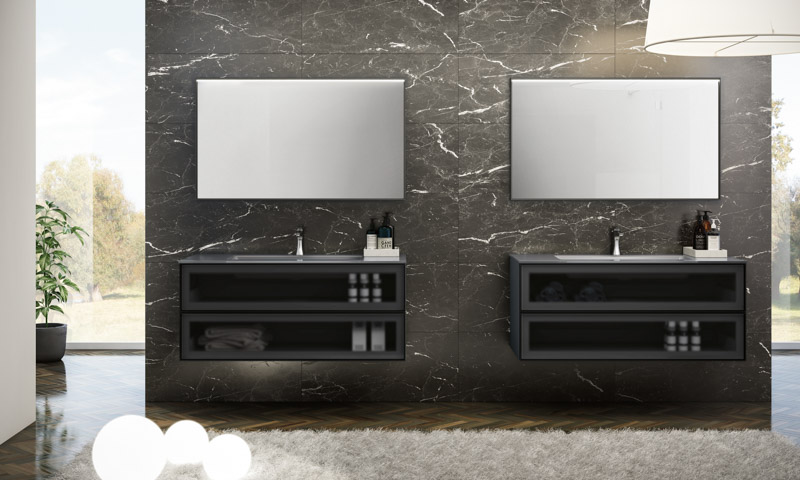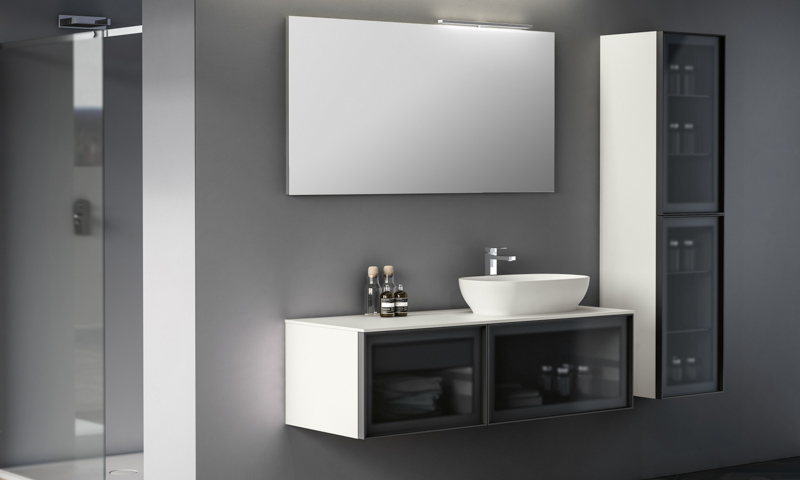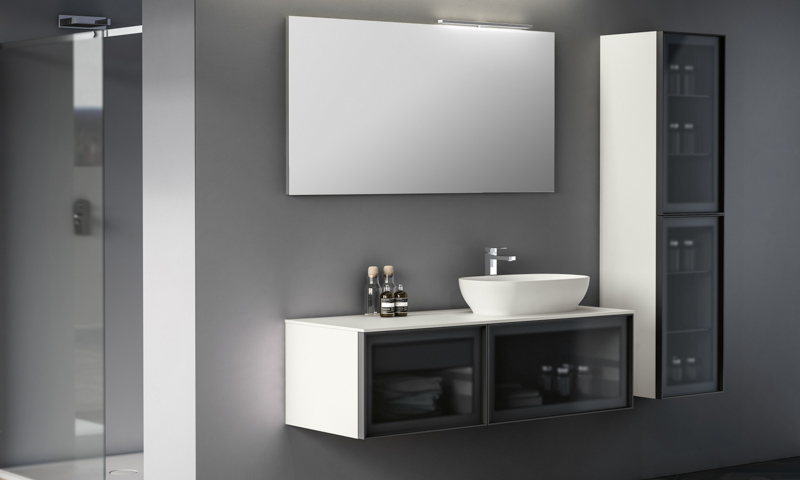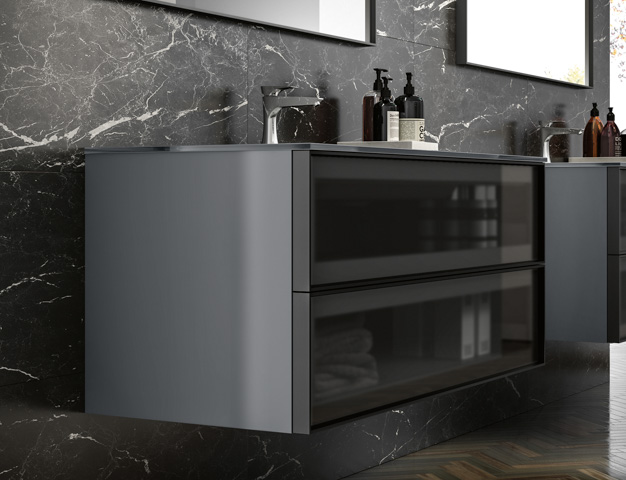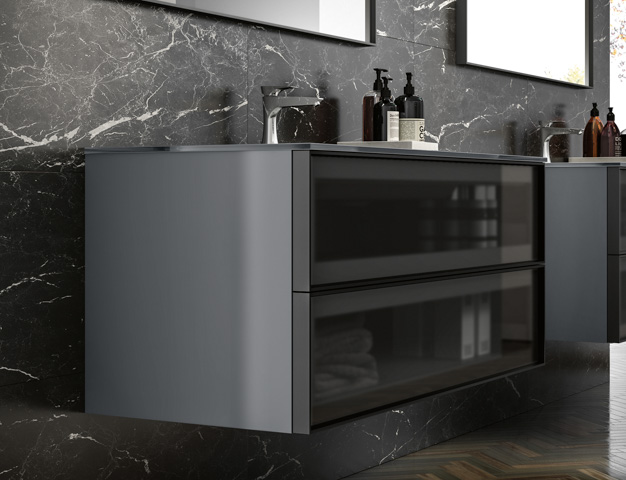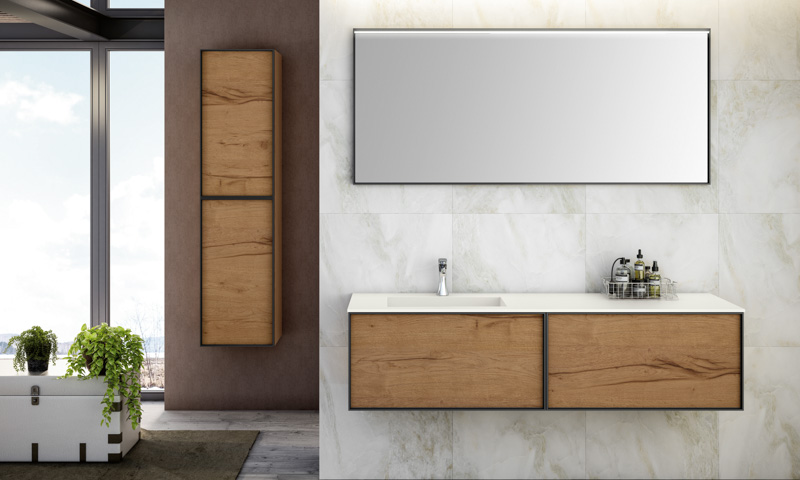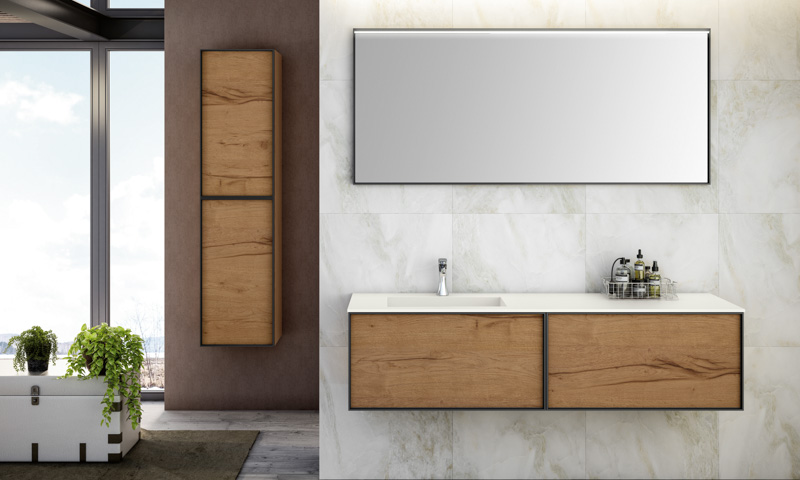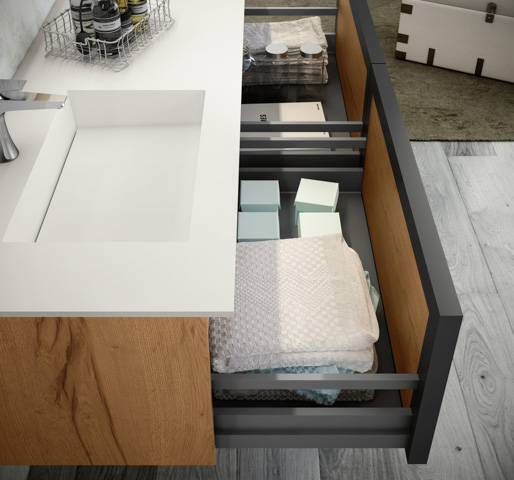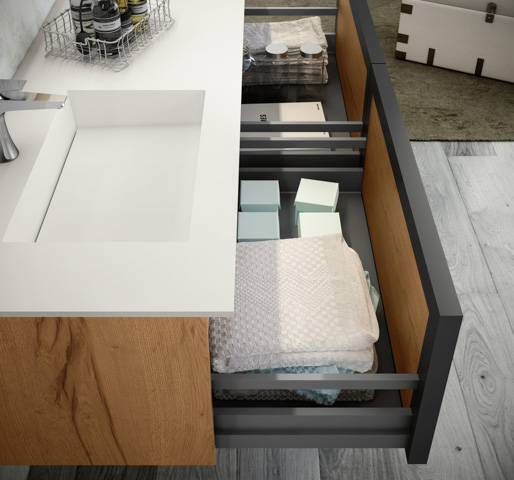 They say you can't buy class, but they've never seen this iconic new bathroom vanity line from GB Group.
Class is a new collection of modular bathroom furniture from GB Group defined by its unique black metal profile, which sets off elegant glass, stone, wood, and lacquered finishes.
Vanities are available with 20.5-inch drawers and 15.5-inch doors (heights). Doors and drawers are available in a variety of different materials and finishes; the black aluminum frame is both aesthetic and practical—it is also the handle for opening the vanity drawers and doors. Vanity tops with integrated sinks and freestanding sink/countertop combinations are available in Tecnolite, glass, and decorative stoneware.
The Class collection offers a range of coordinating mirrors featuring the black aluminum frame and integrated LED lighting.
GB Group is a family-run company designing and building high-quality Italian bathroom vanities and furniture since 1978. Their current manufacturing facility utilizes all the most modern industrial processes, without sacrificing traditional Italian craftsmanship. GB's ever-widening range of products is sure to satisfy even the most demanding customer. The company's goal is to create an impressive product line with a good ratio between quality and price.
Download the Class Catalog