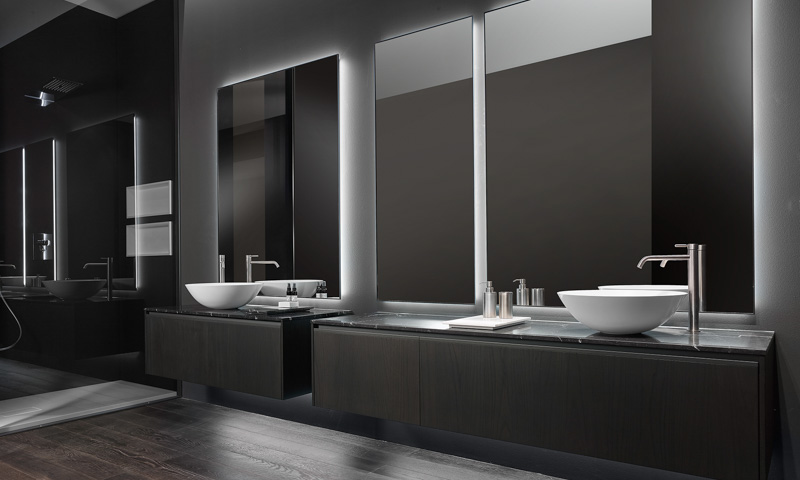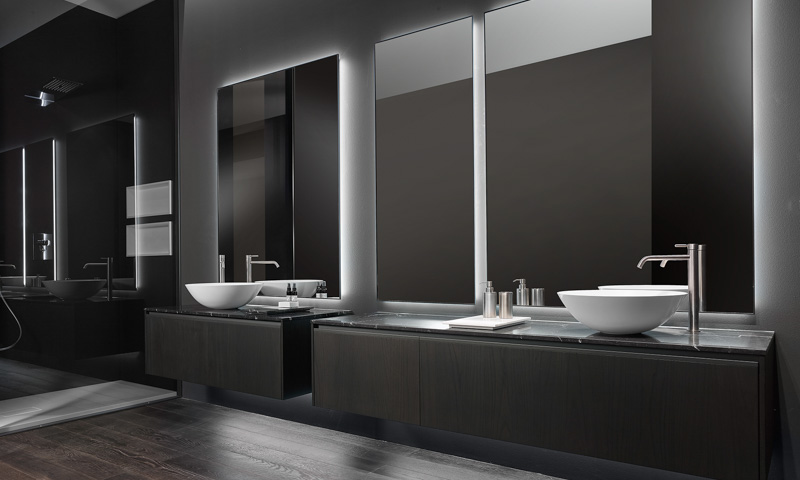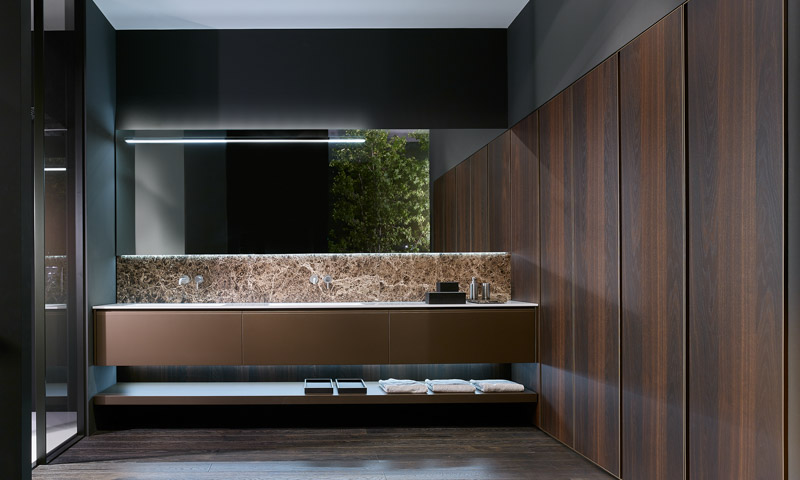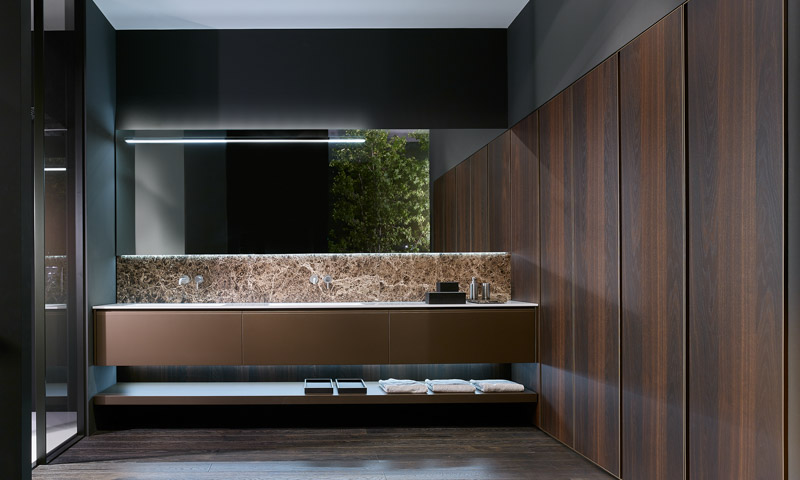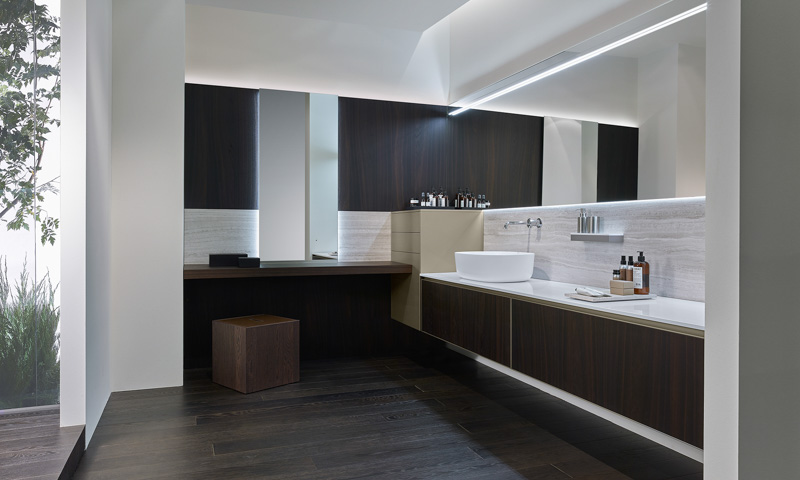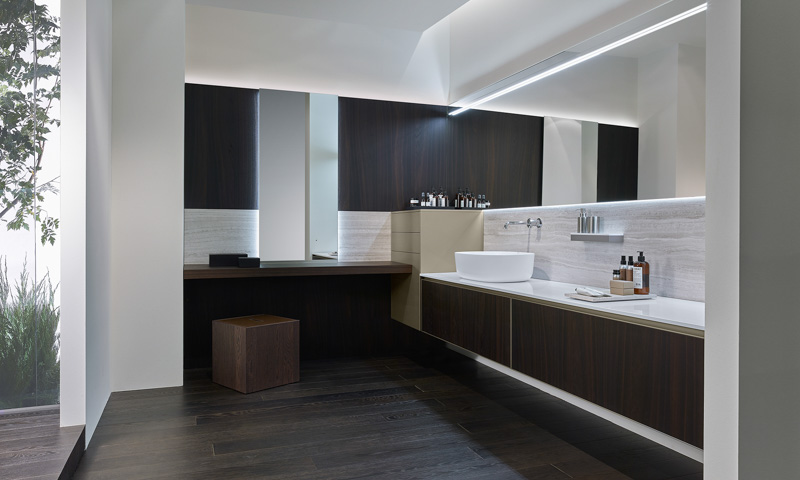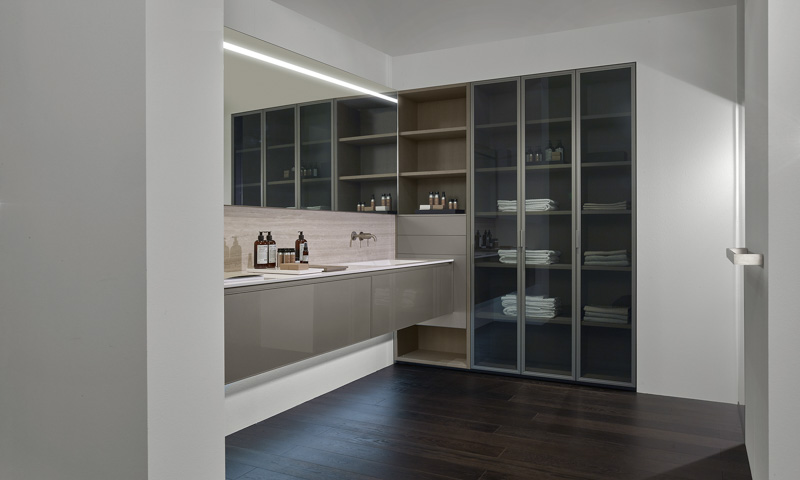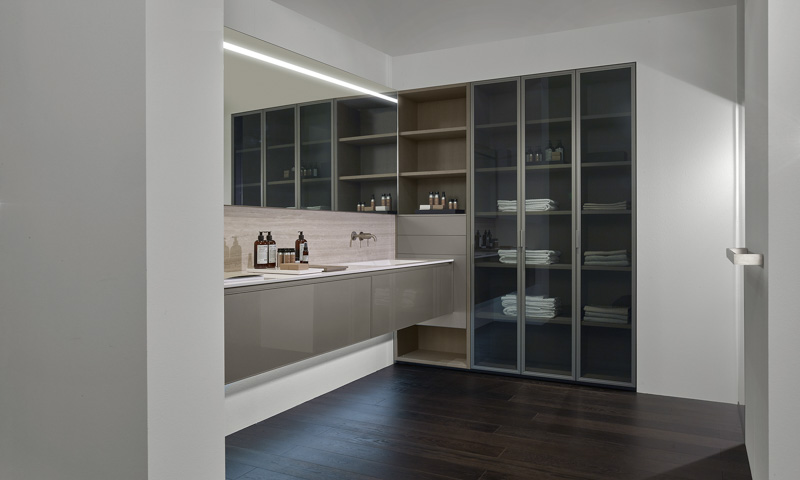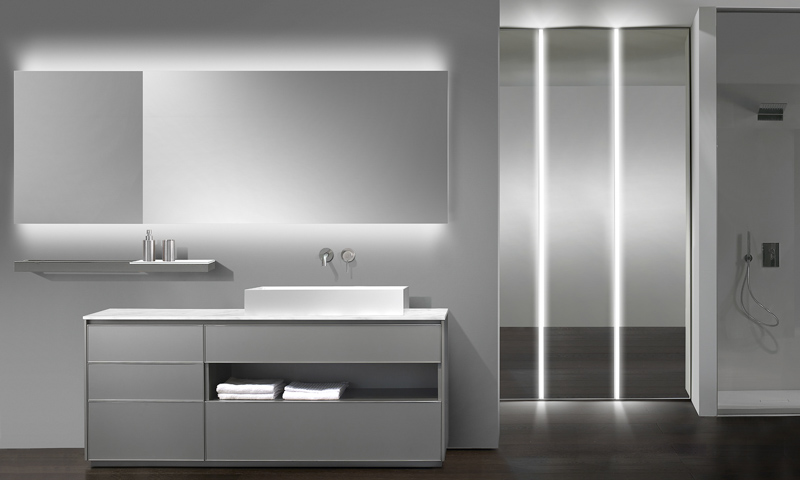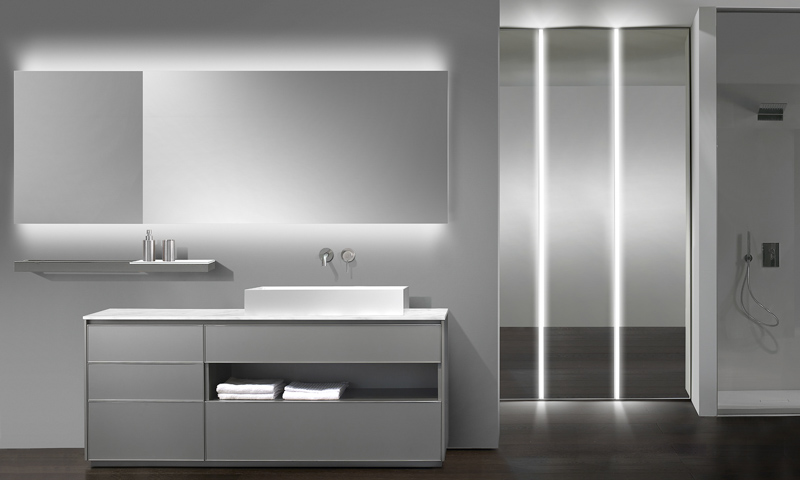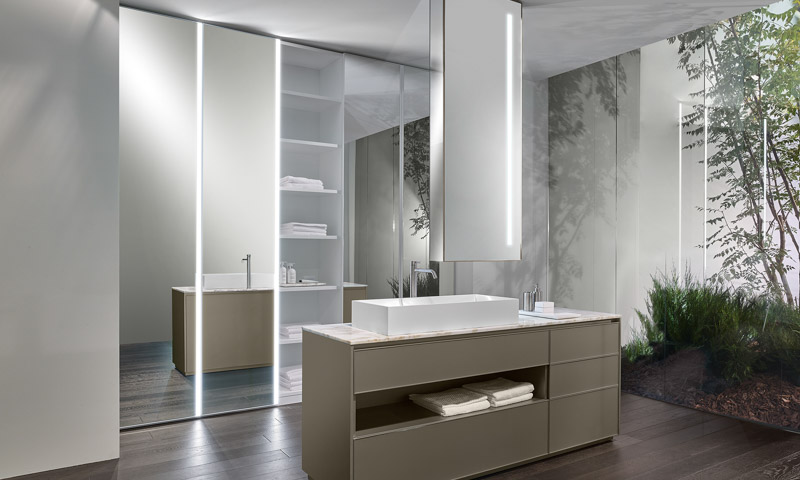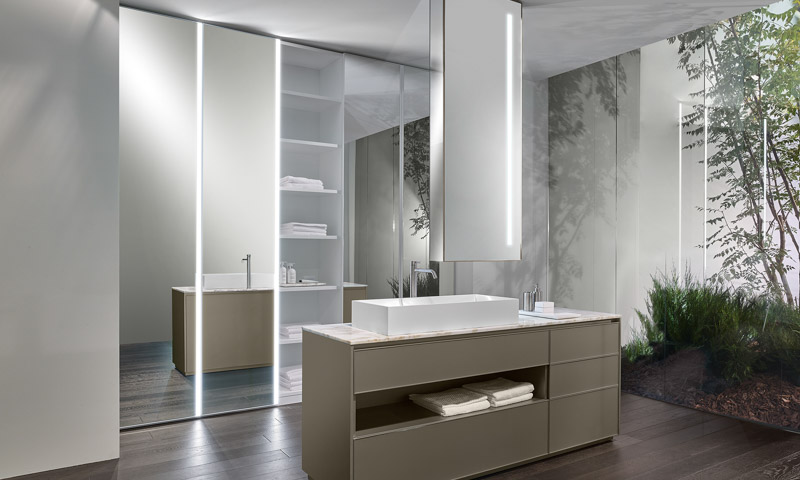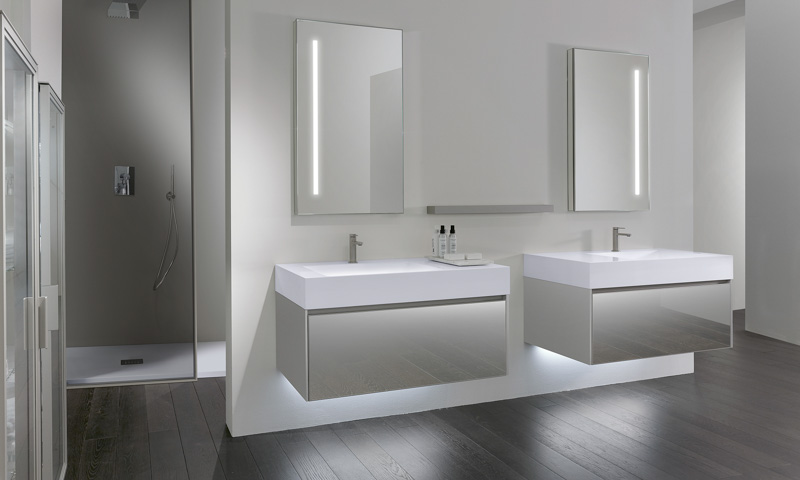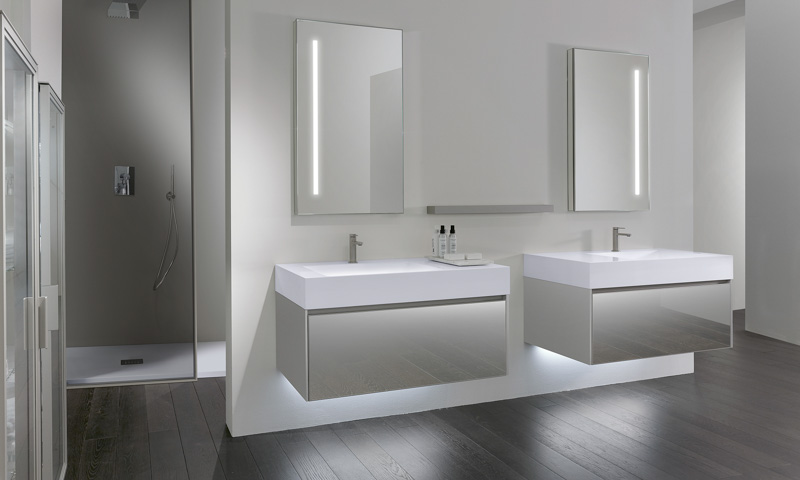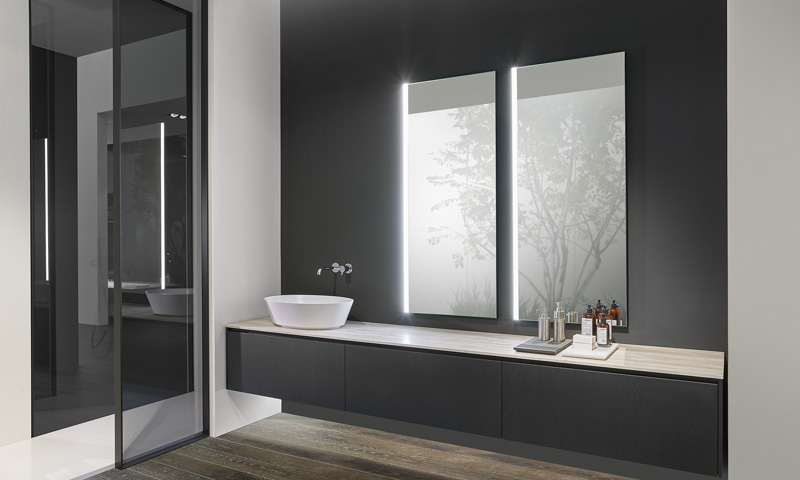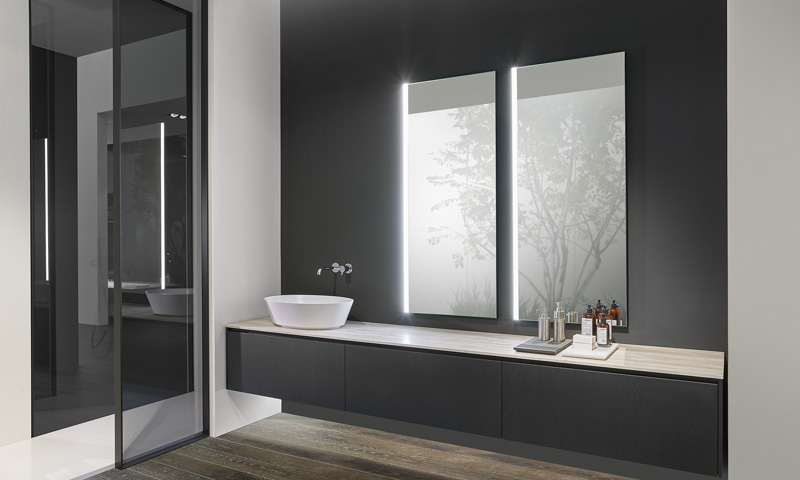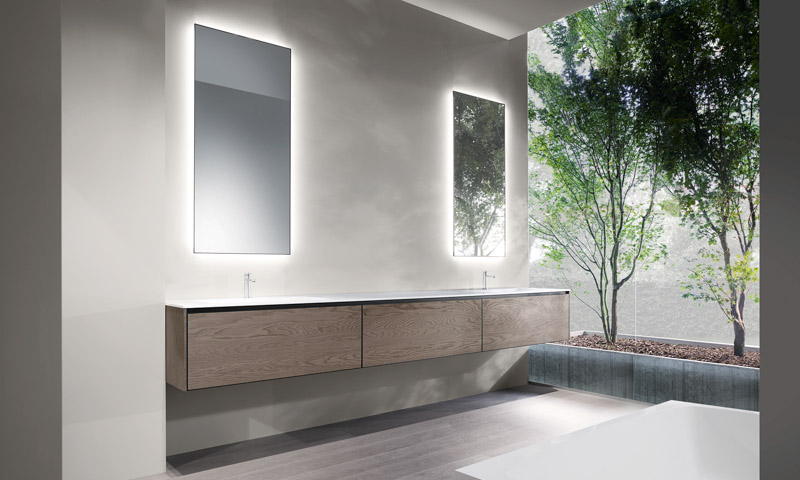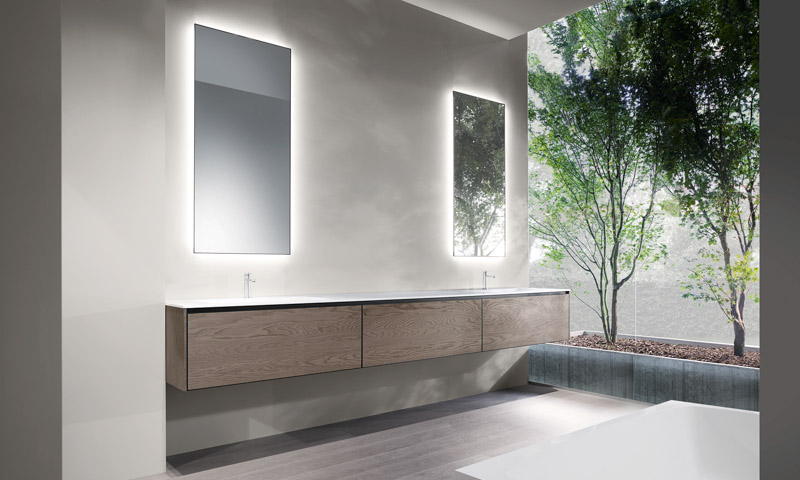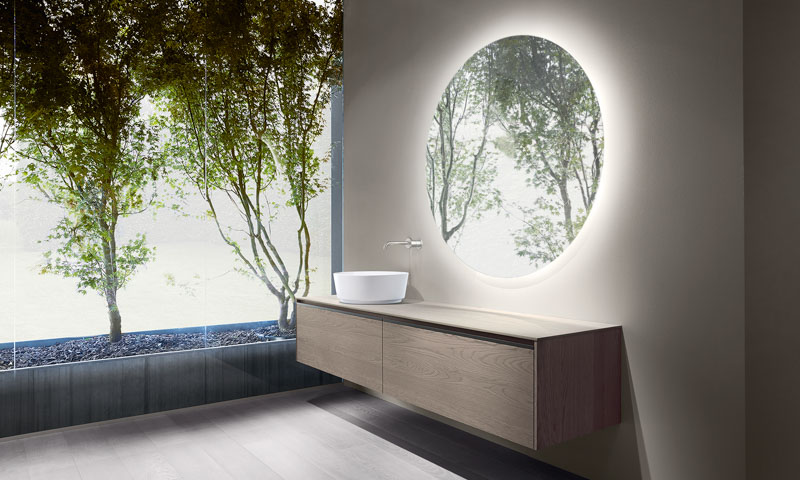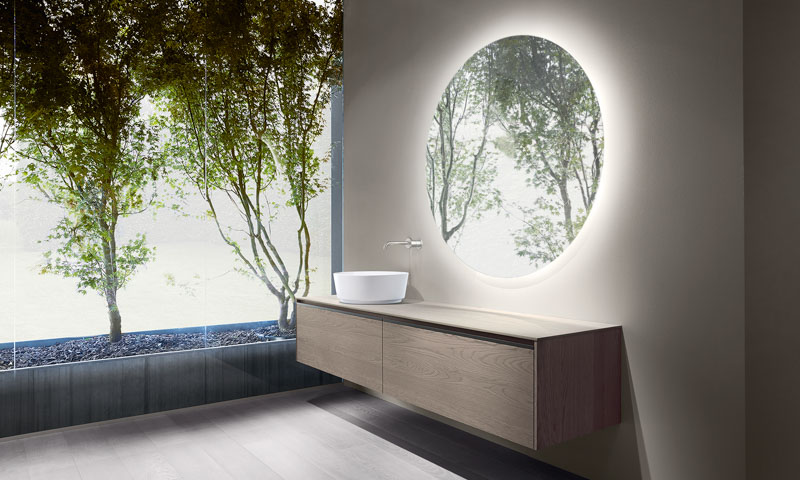 HiTech is available in a variety of different finishes including brushed oak, lacquered glass, and natural walnut.
Casabath's HiTech collection has always been known for the thickness of vanity tops and sides (.55 inches). Now the collection has been updated with three different facades in three different aesthetics:
Style A – facades with a lacquered aluminum frame.
Style B – facades with an aluminum handle edge .55 inches thick.
Style C – facades in wood.
The collection of vanities is available in seven different types of wood, including oak and Italian walnut. (Not all products are available in every type of wood. See the catalog for more details.)  When making a HiTech wood vanity, particular attention is paid to the veins and finishes of the wood, which are carefully selected to match between doors, drawers, and cabinets.
Countertops and sinks are made from Stonelith, a modern material largely made of quartz and granite. Stonelith is extremely hard and compact and provides superior surface strength. Once molded, the slabs are grounded by a workstation and water-brushed. Stonelith slabs are available in seven colors.
Casabath has been producing bathroom furniture since 1987. Their products have long been valued for their high performance, aesthetics, and high-quality construction.
Download the HiTech catalog