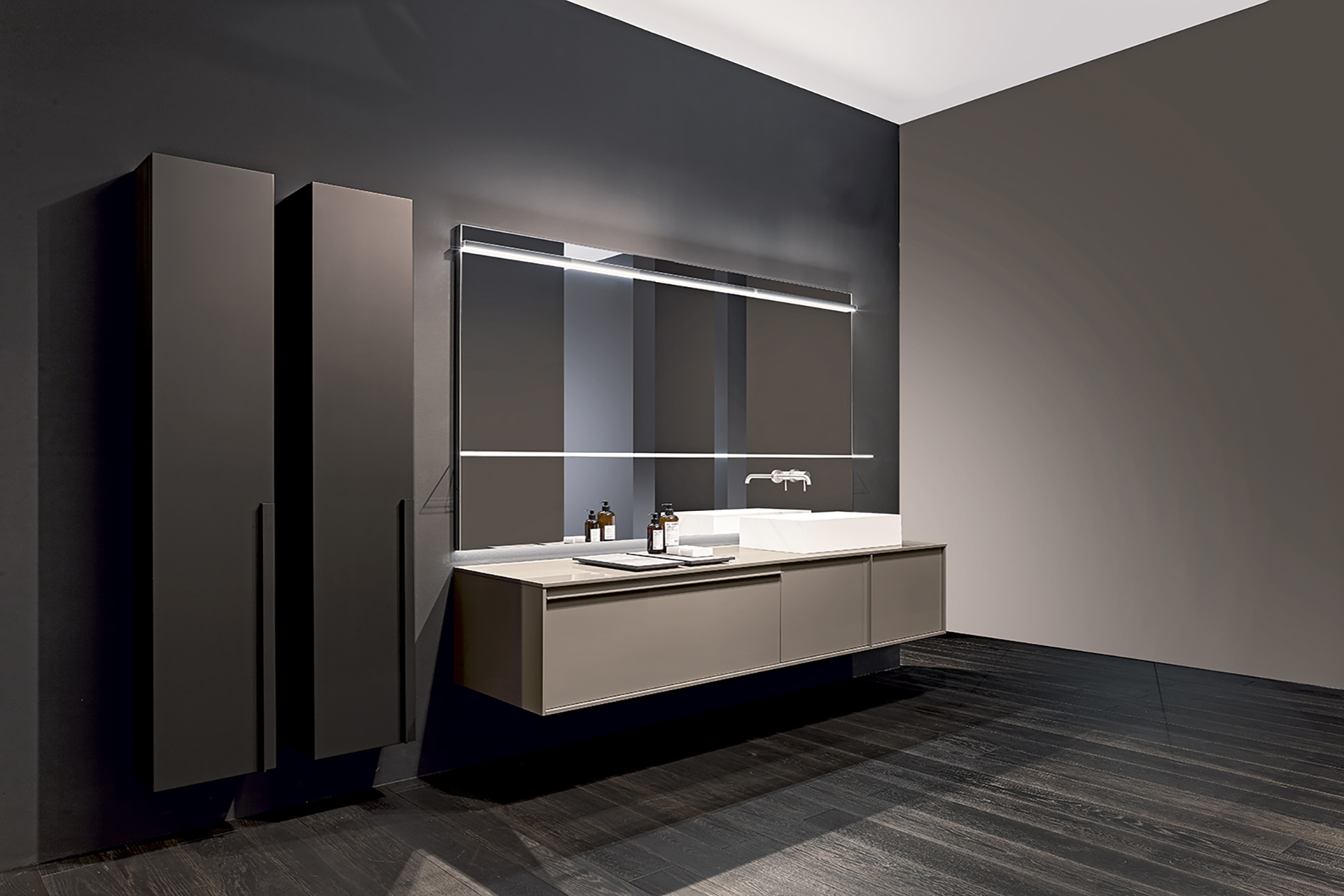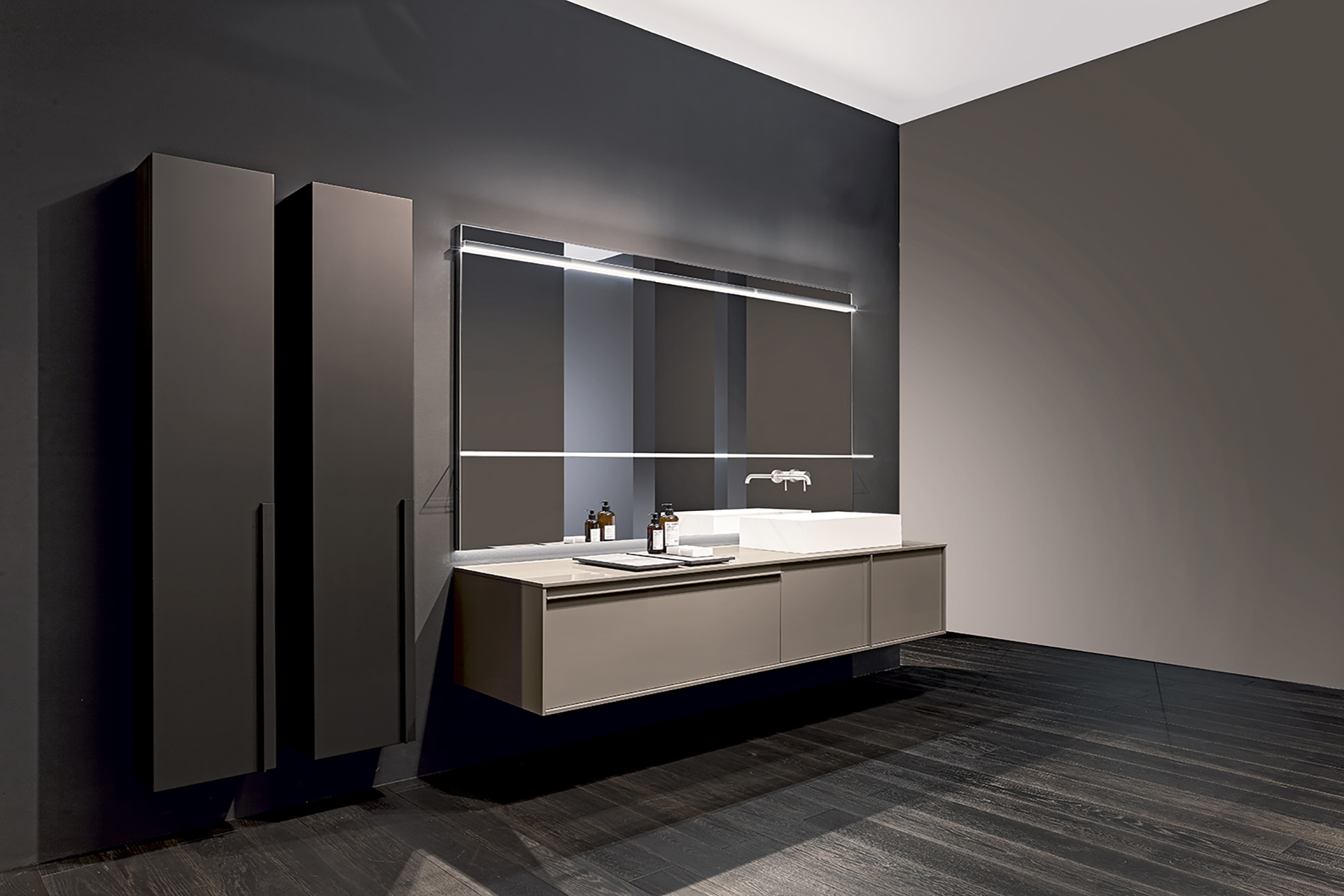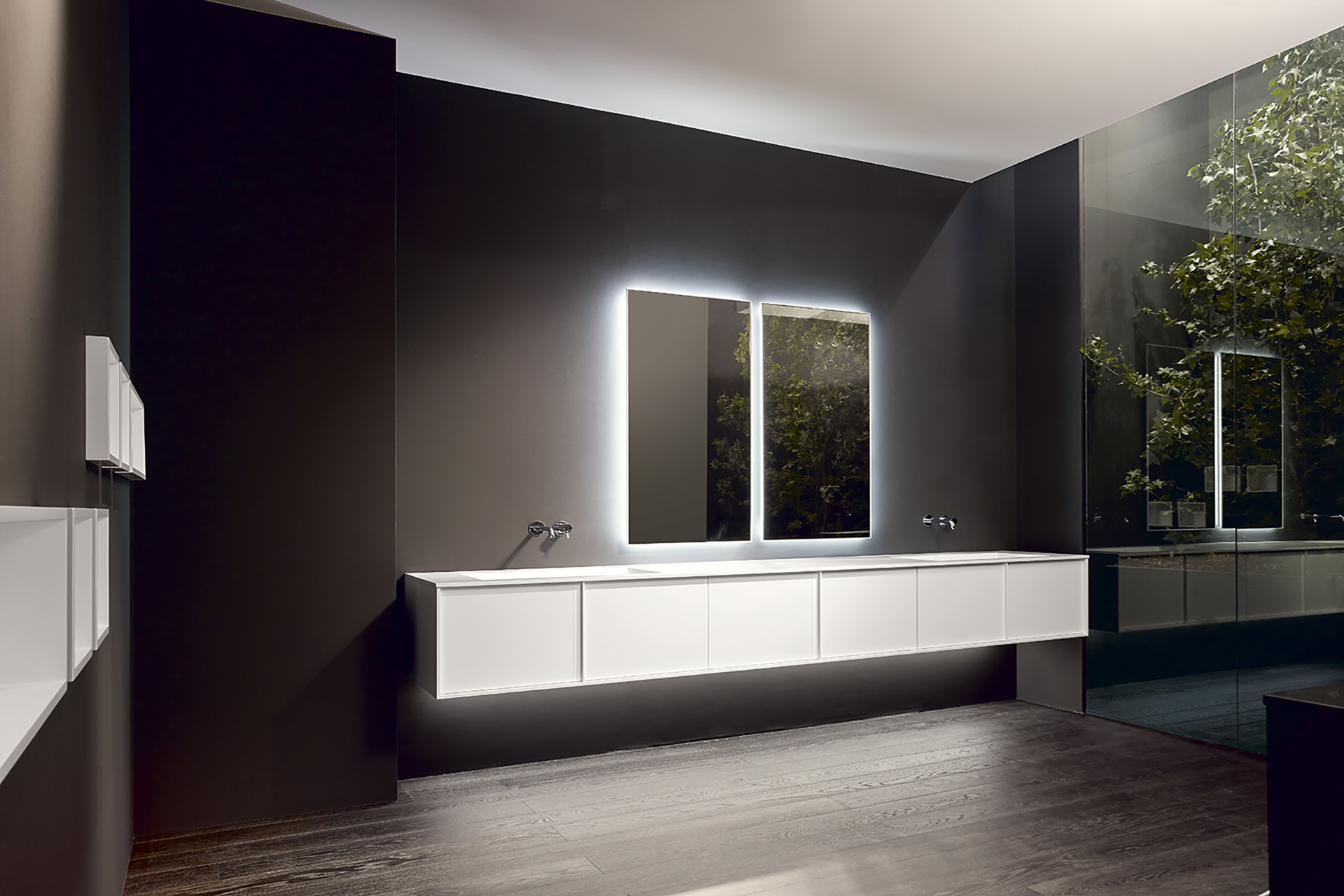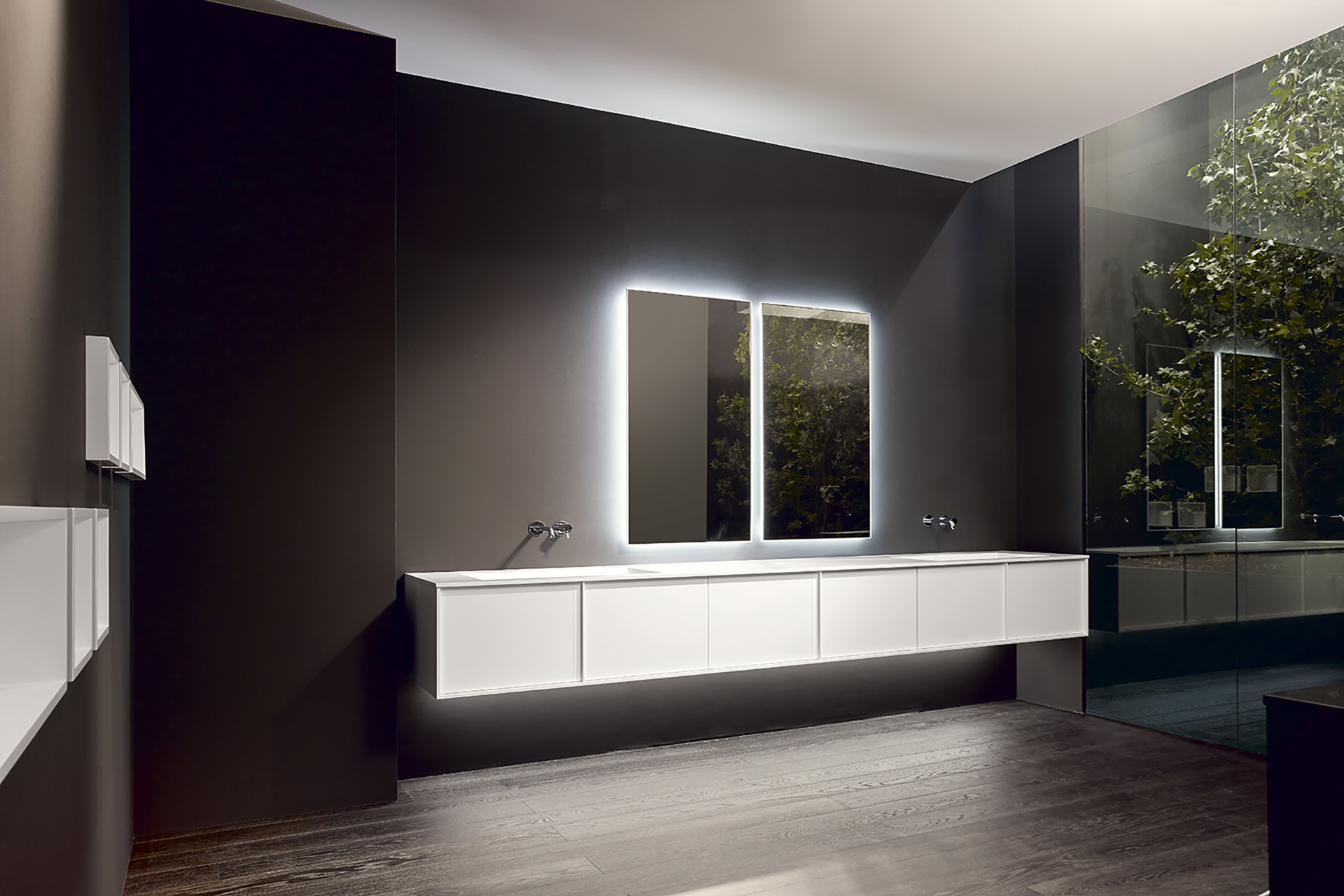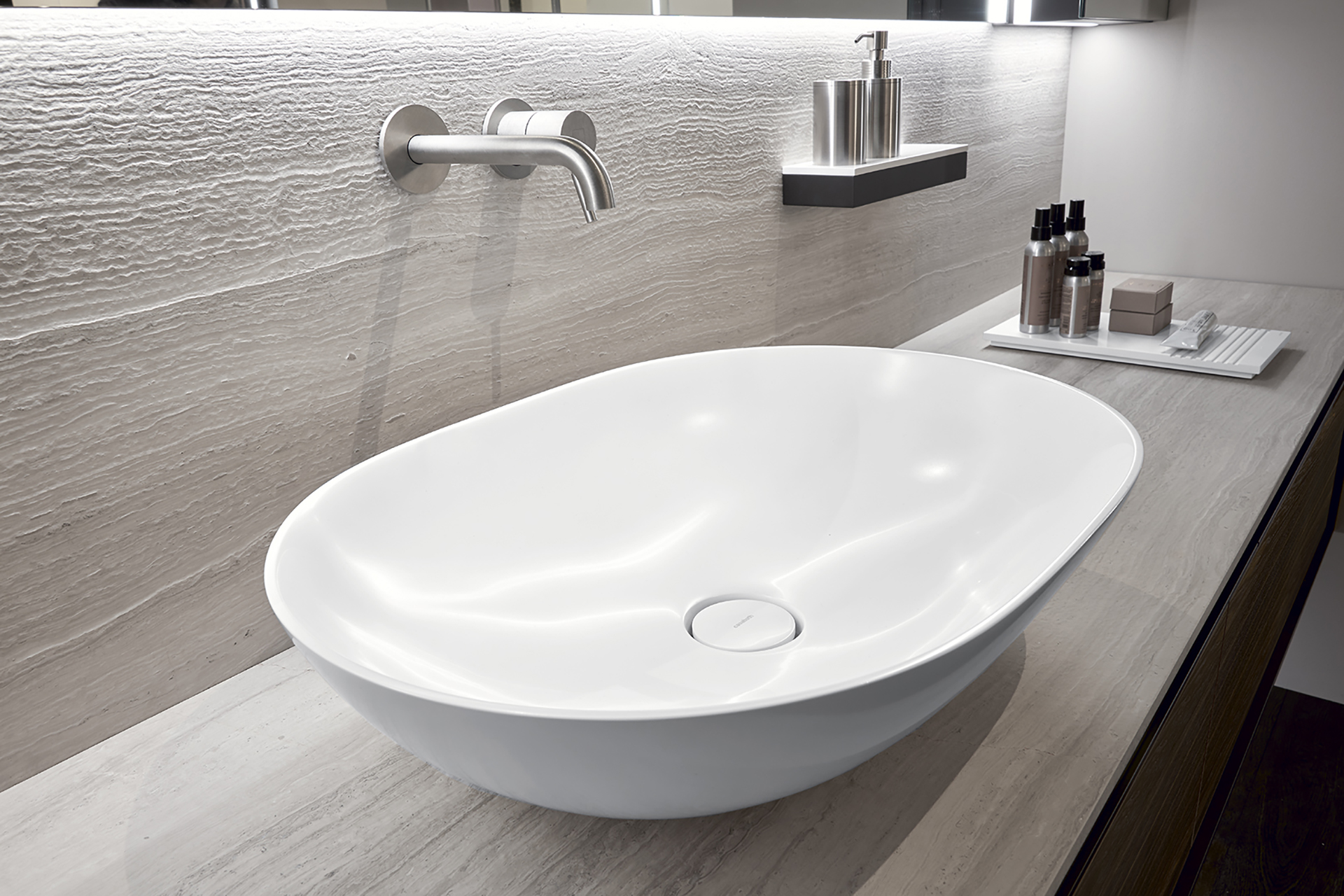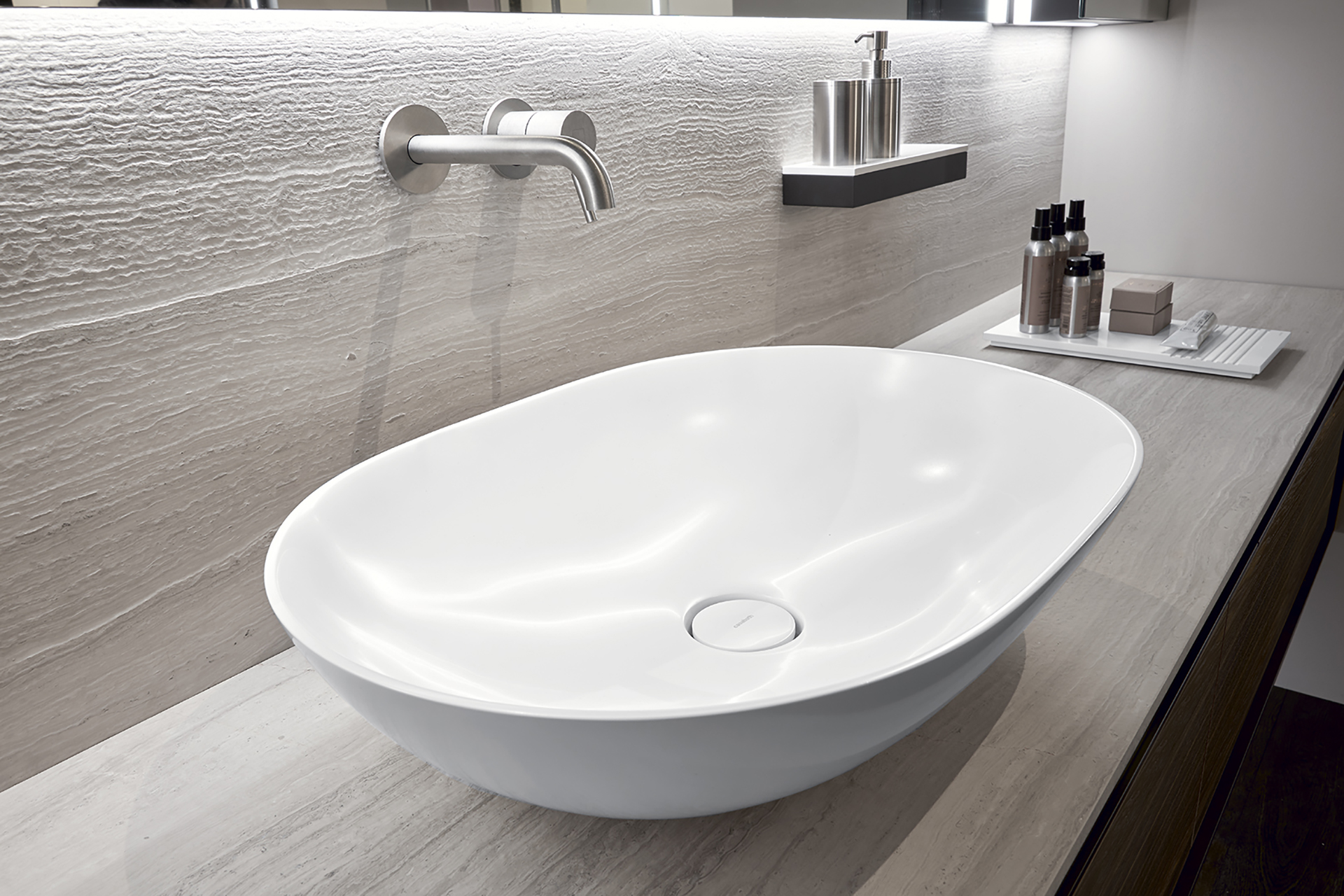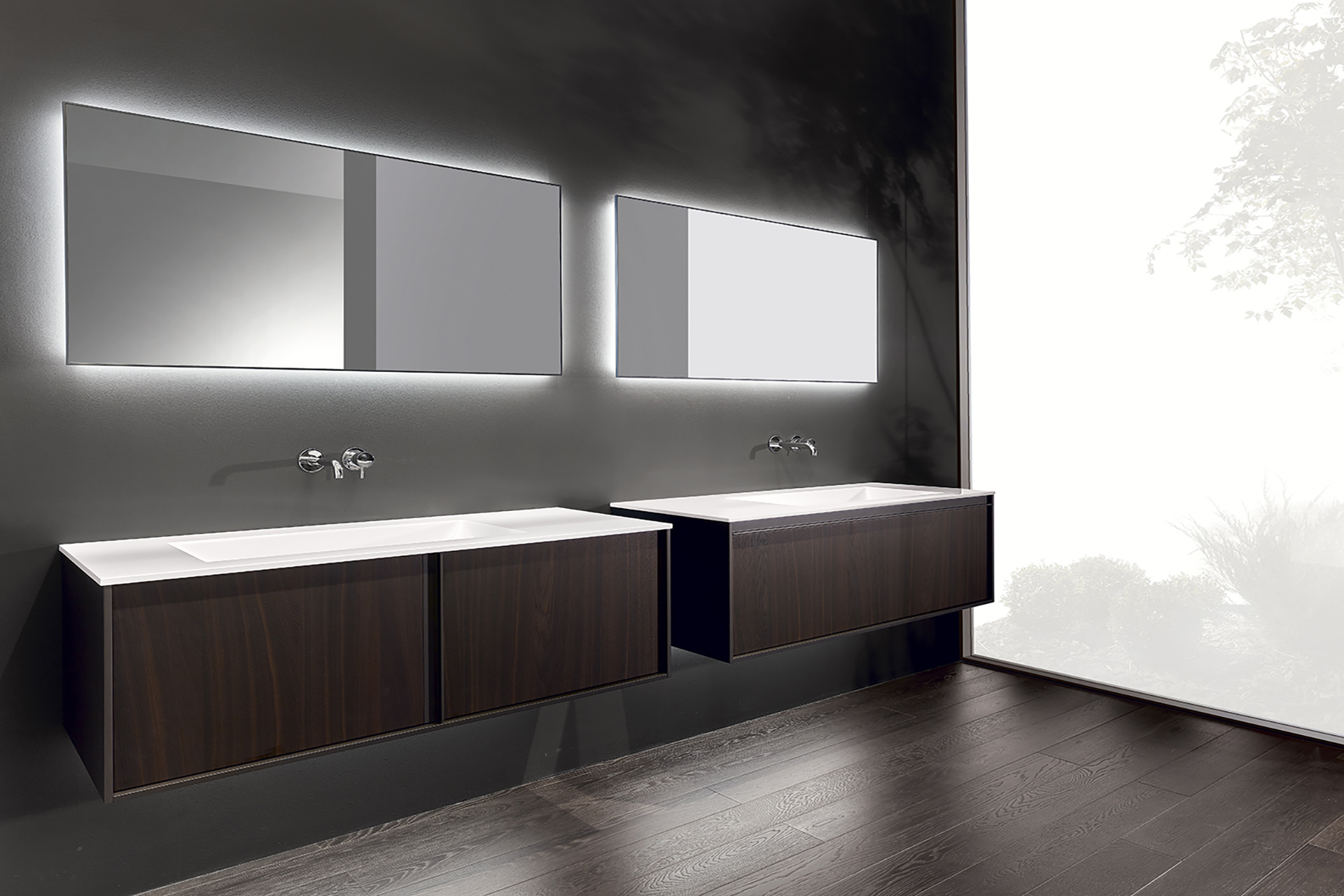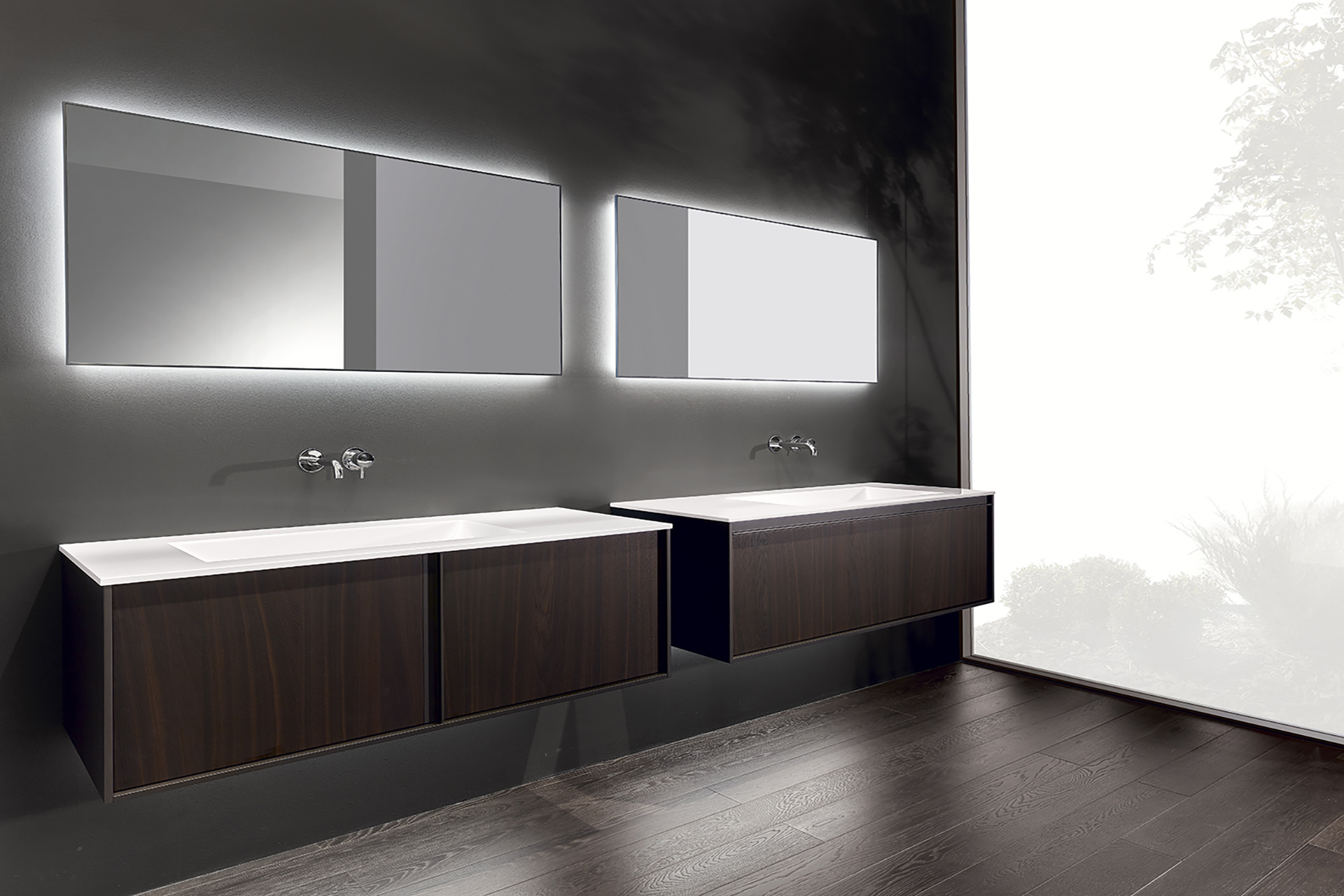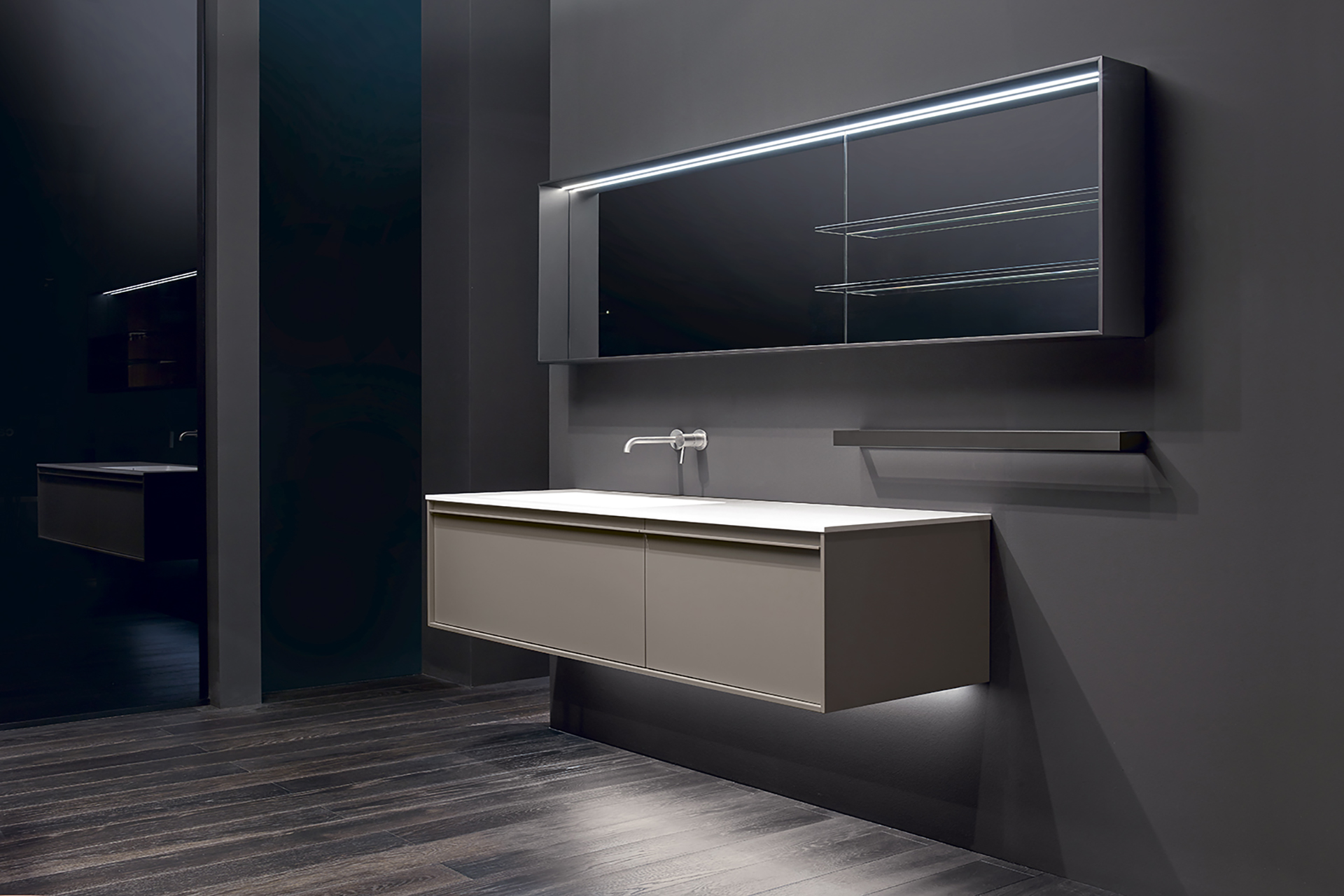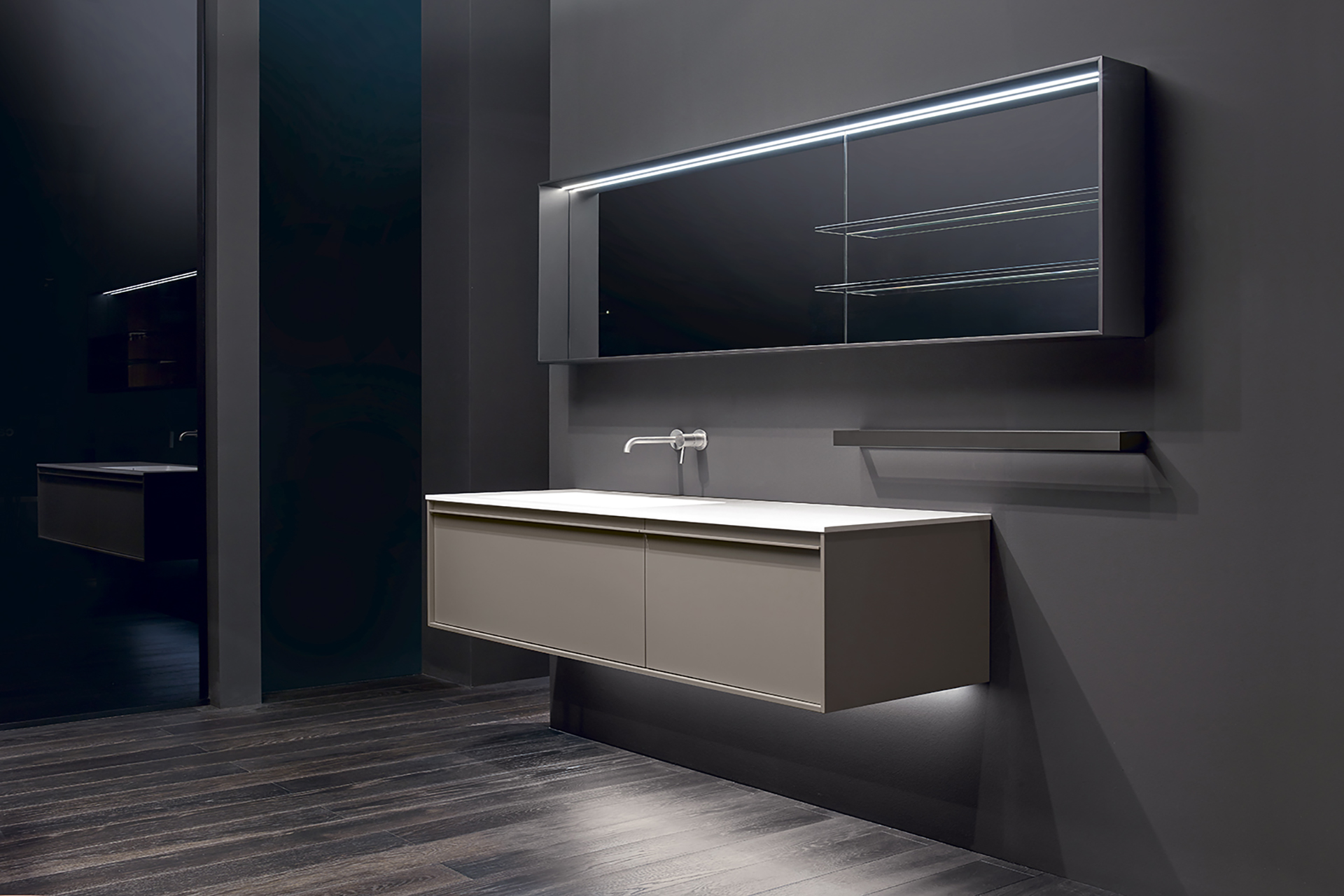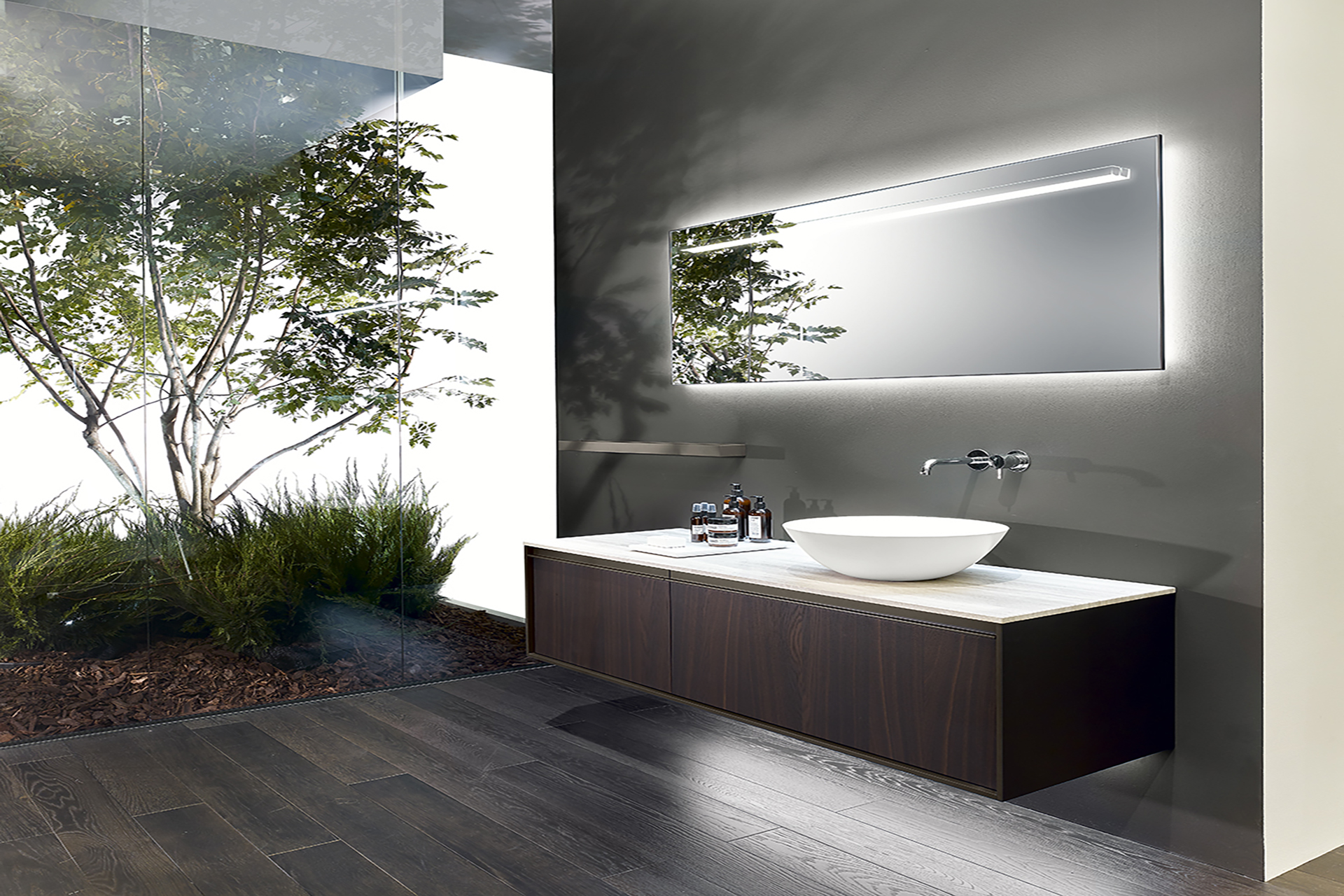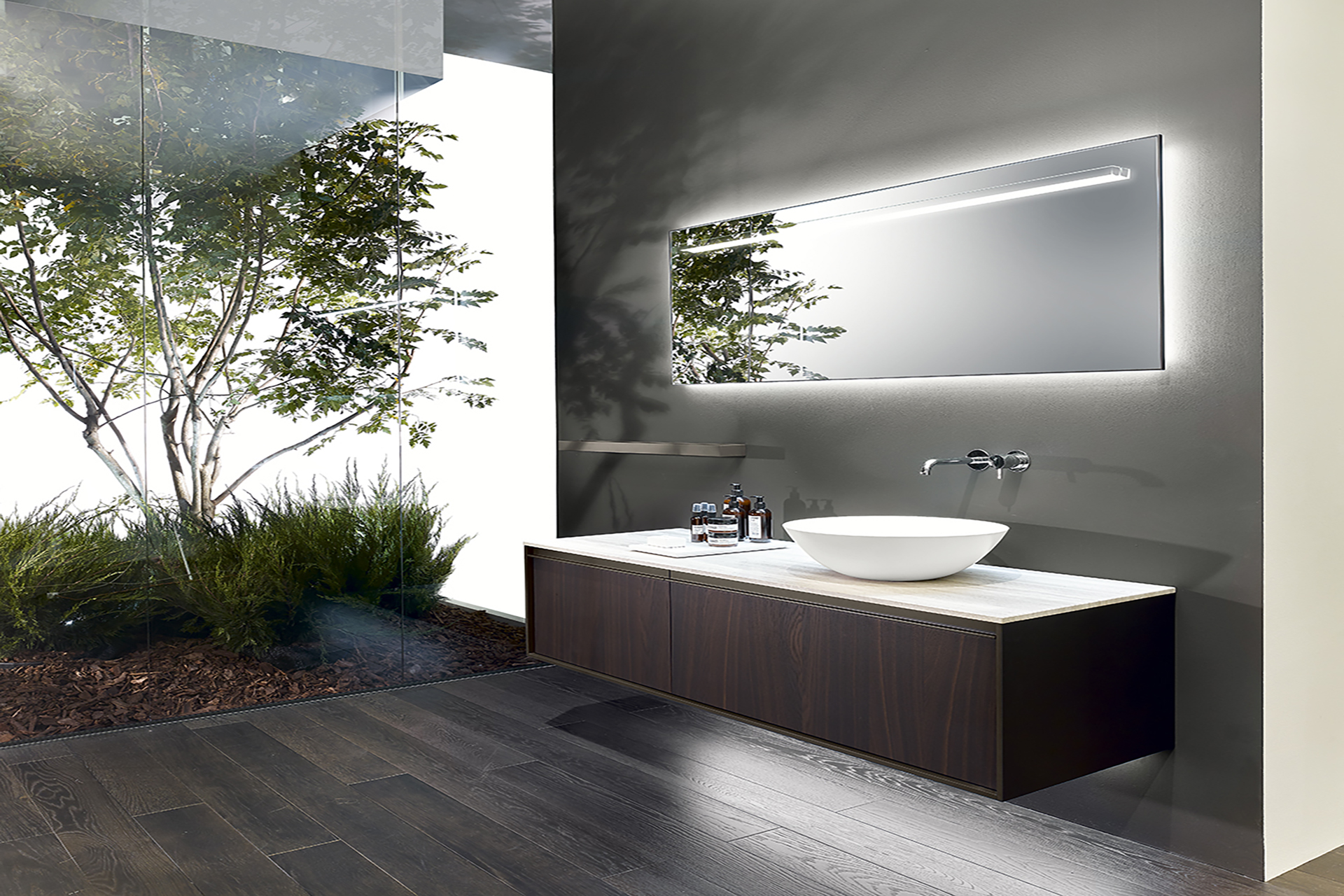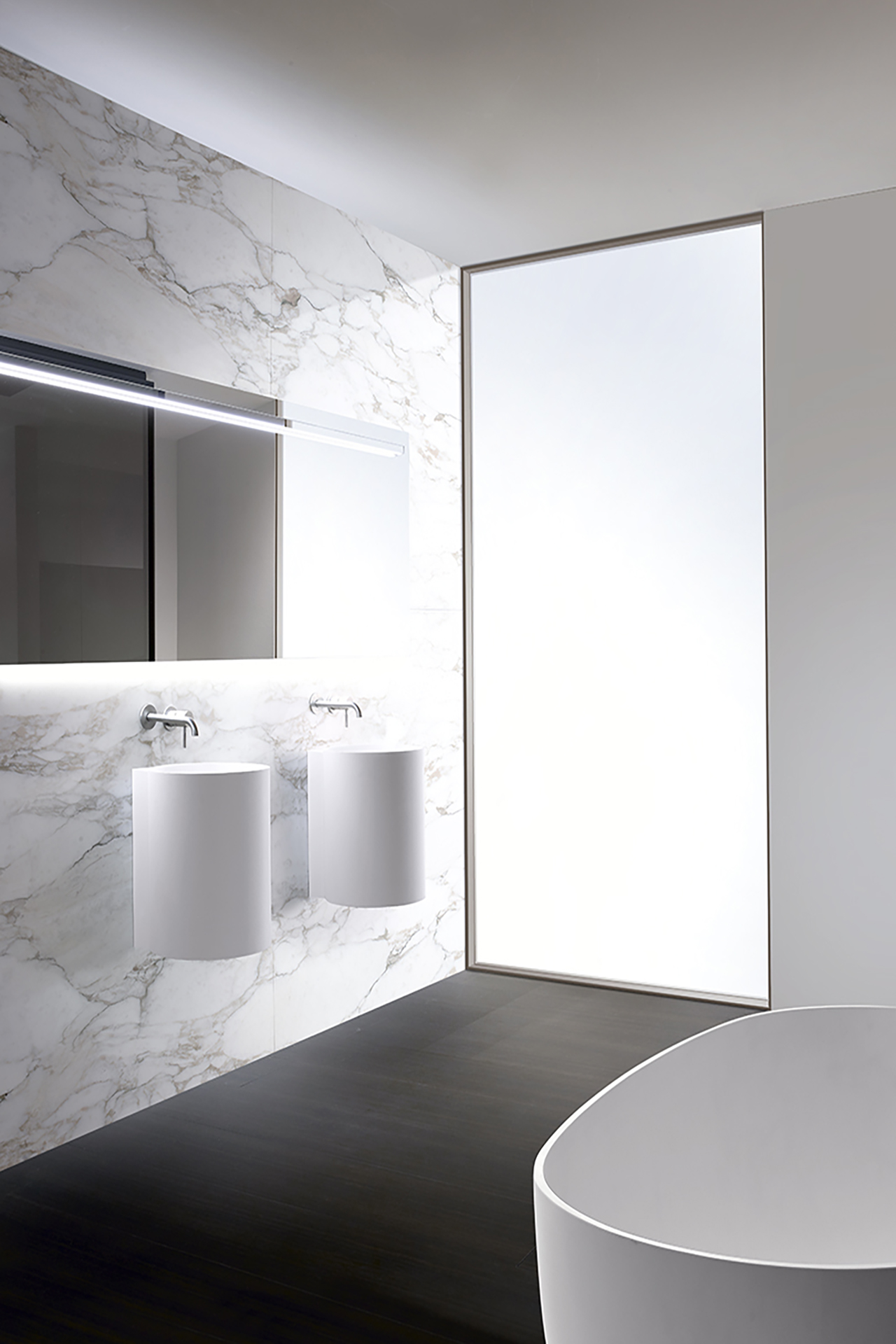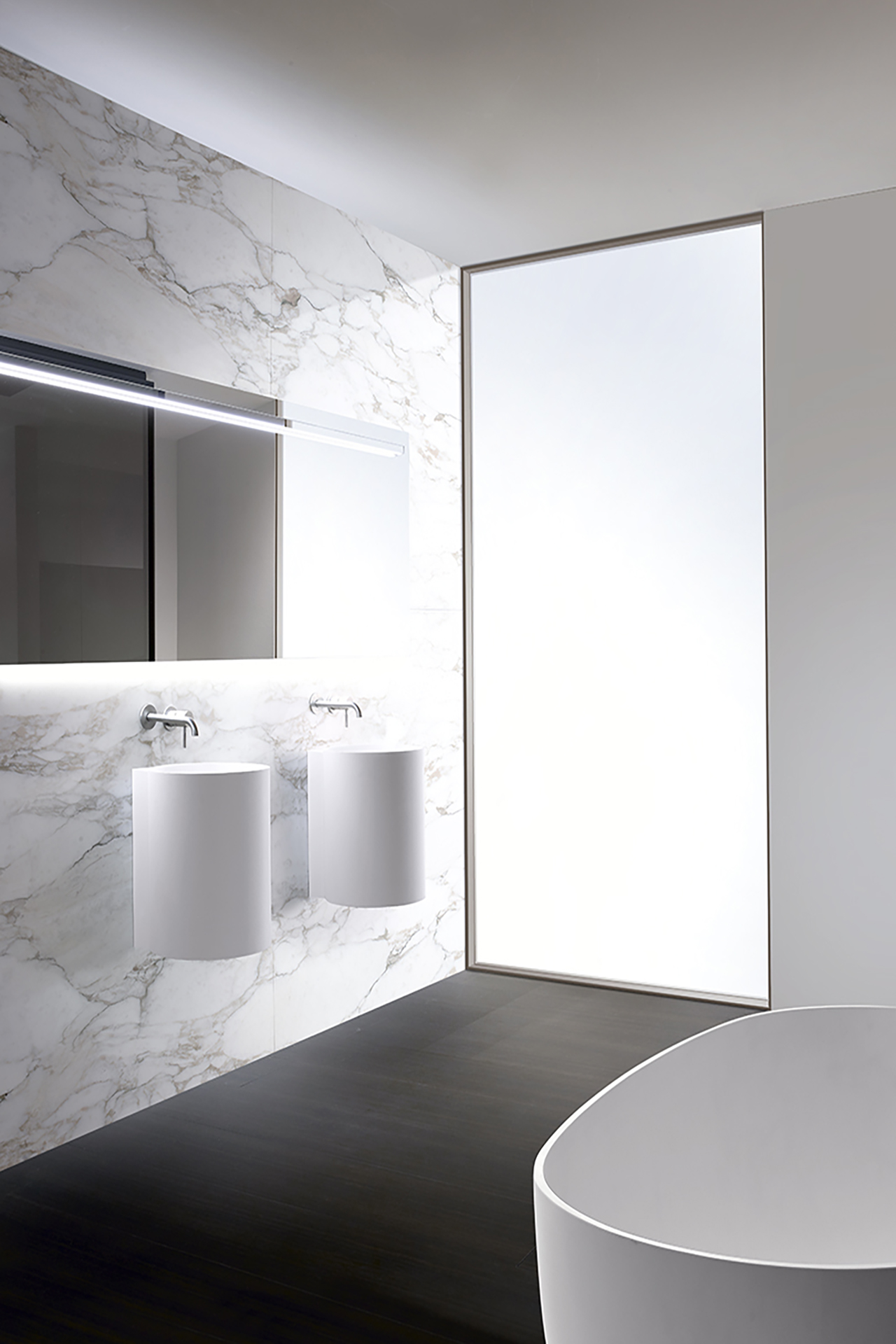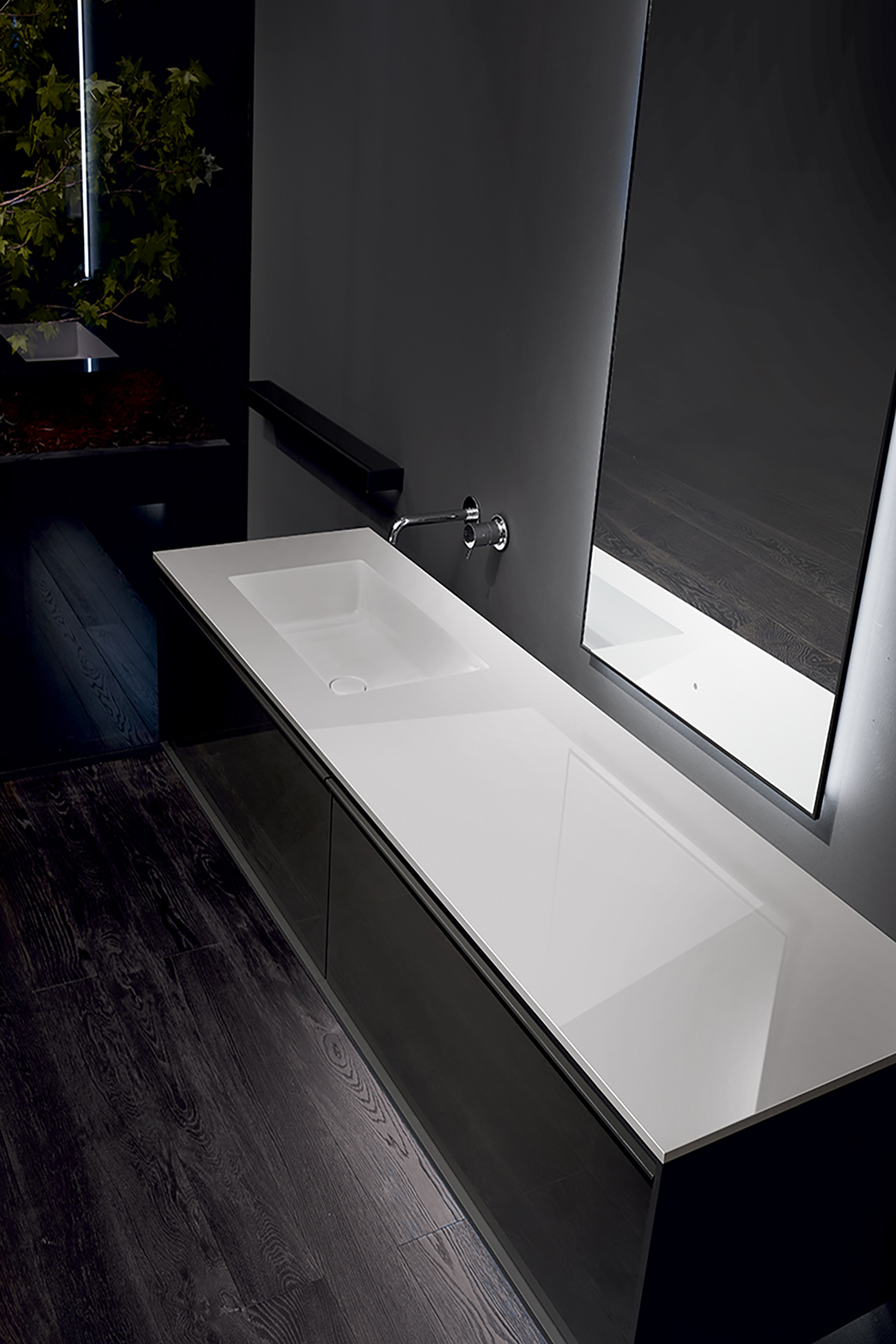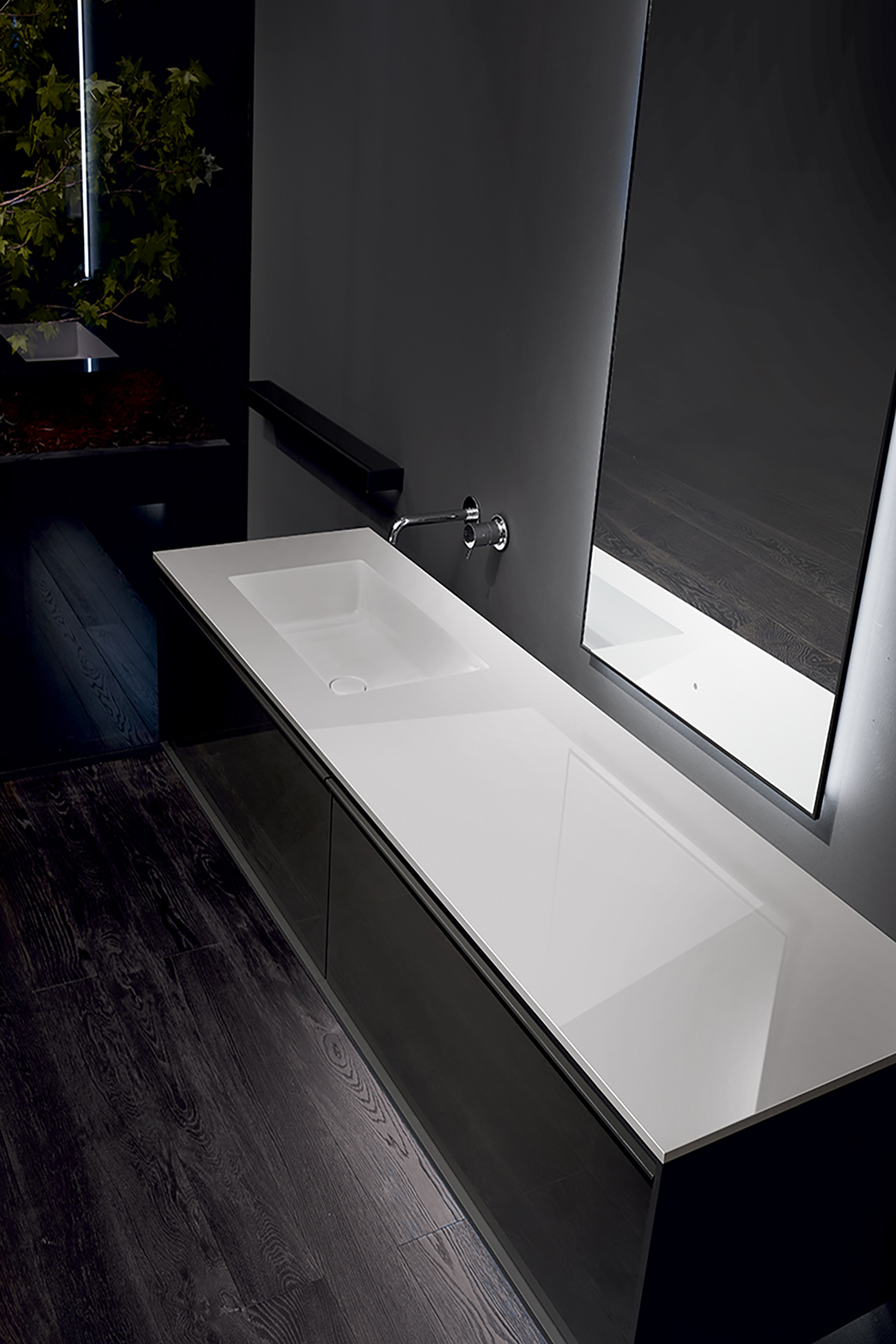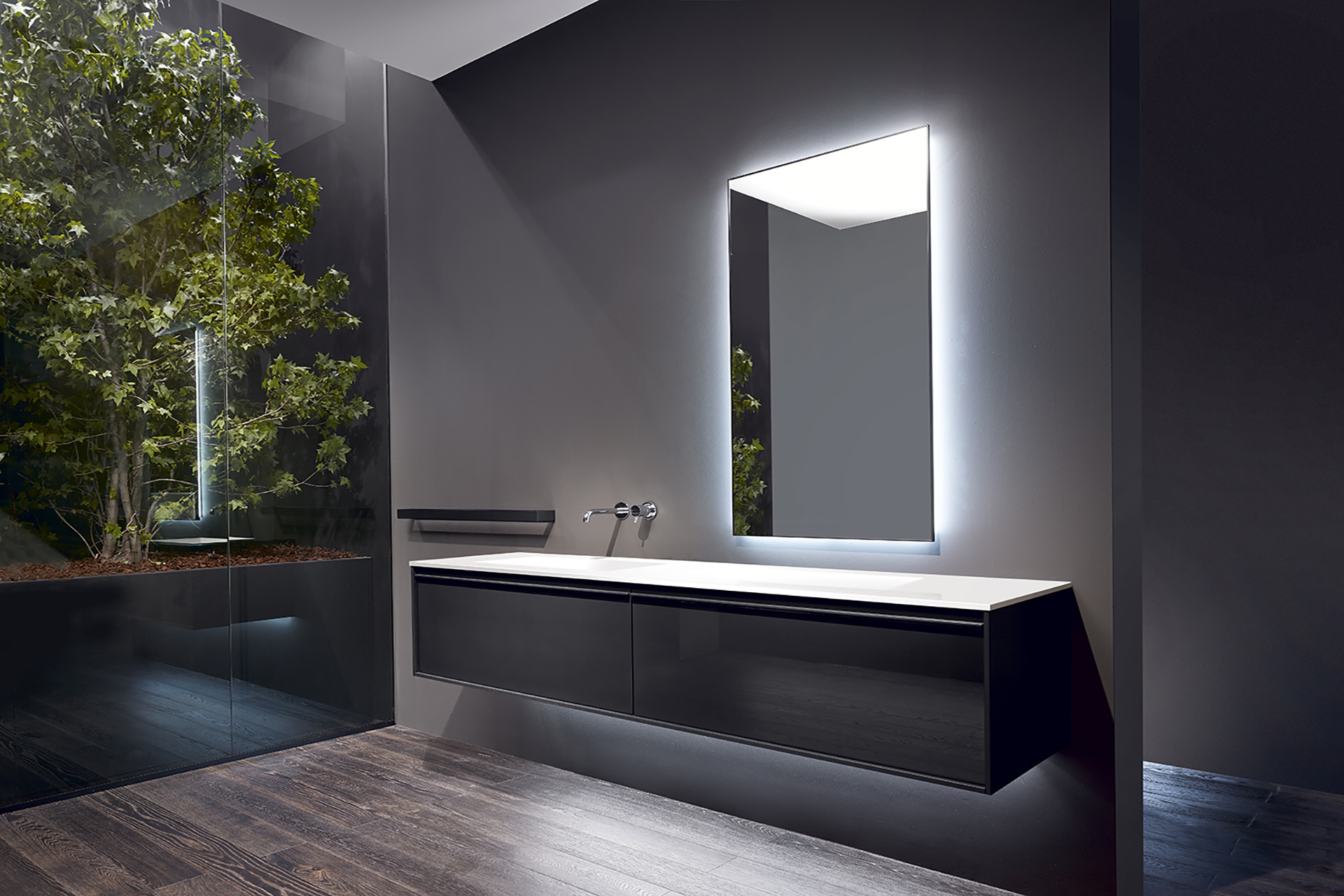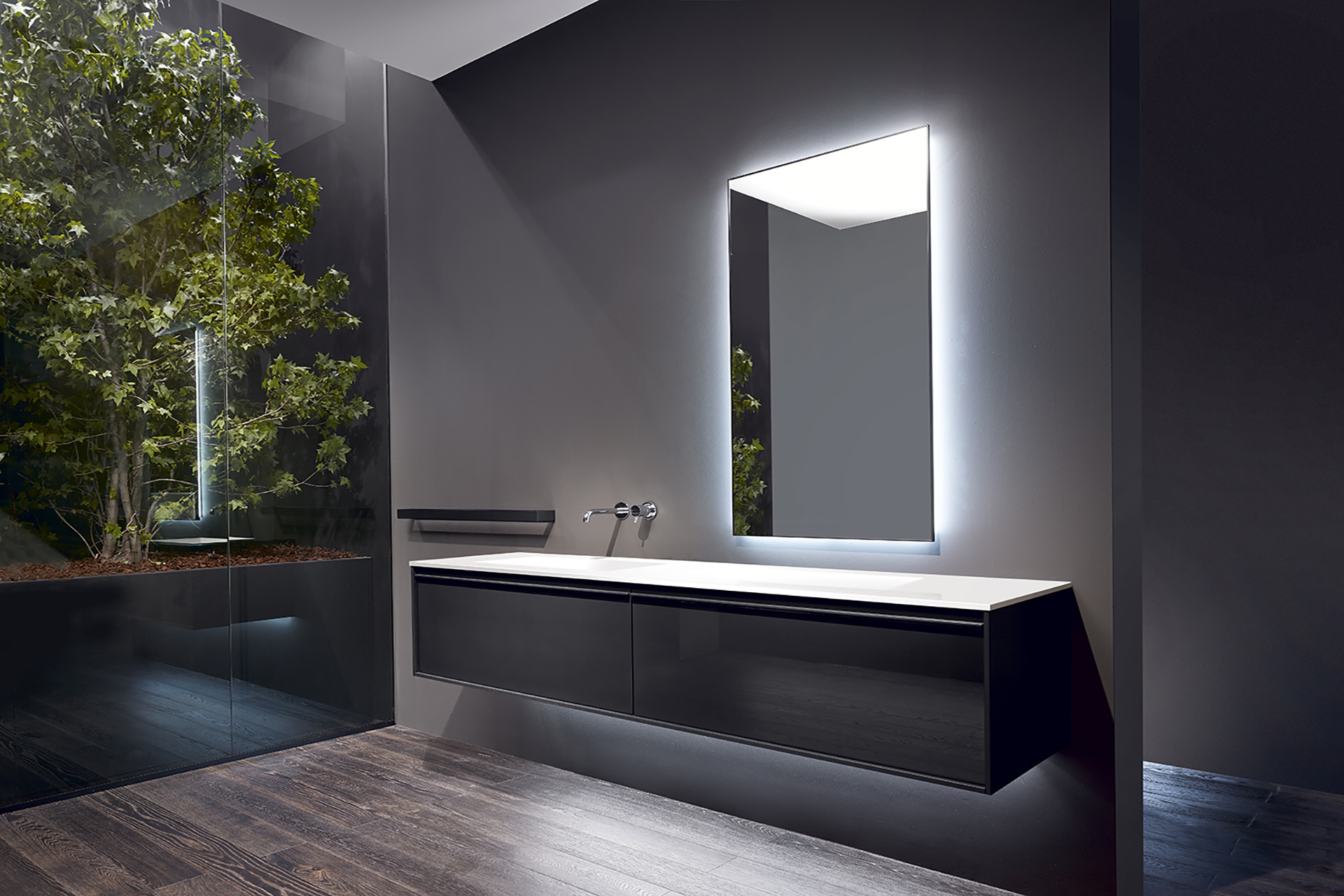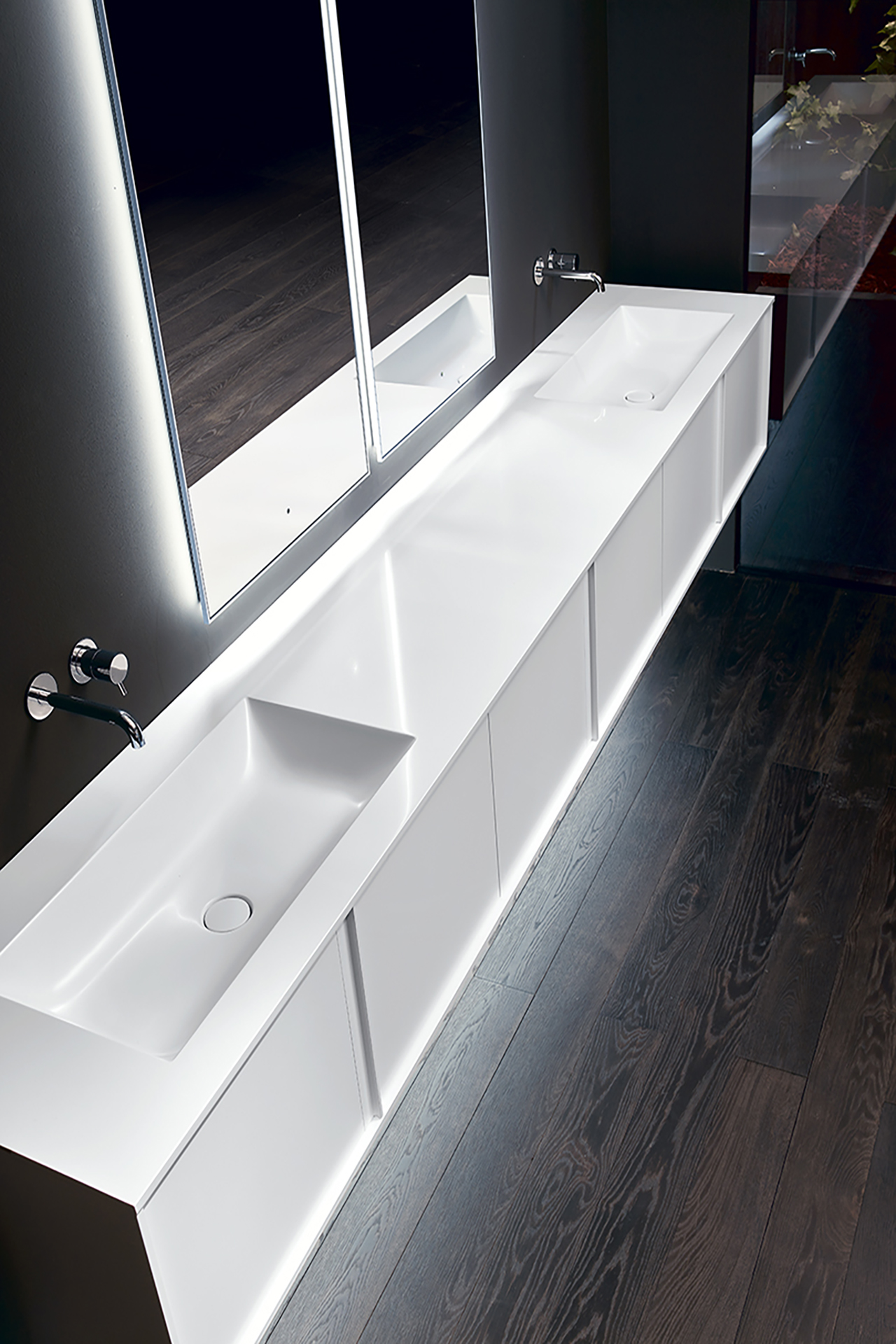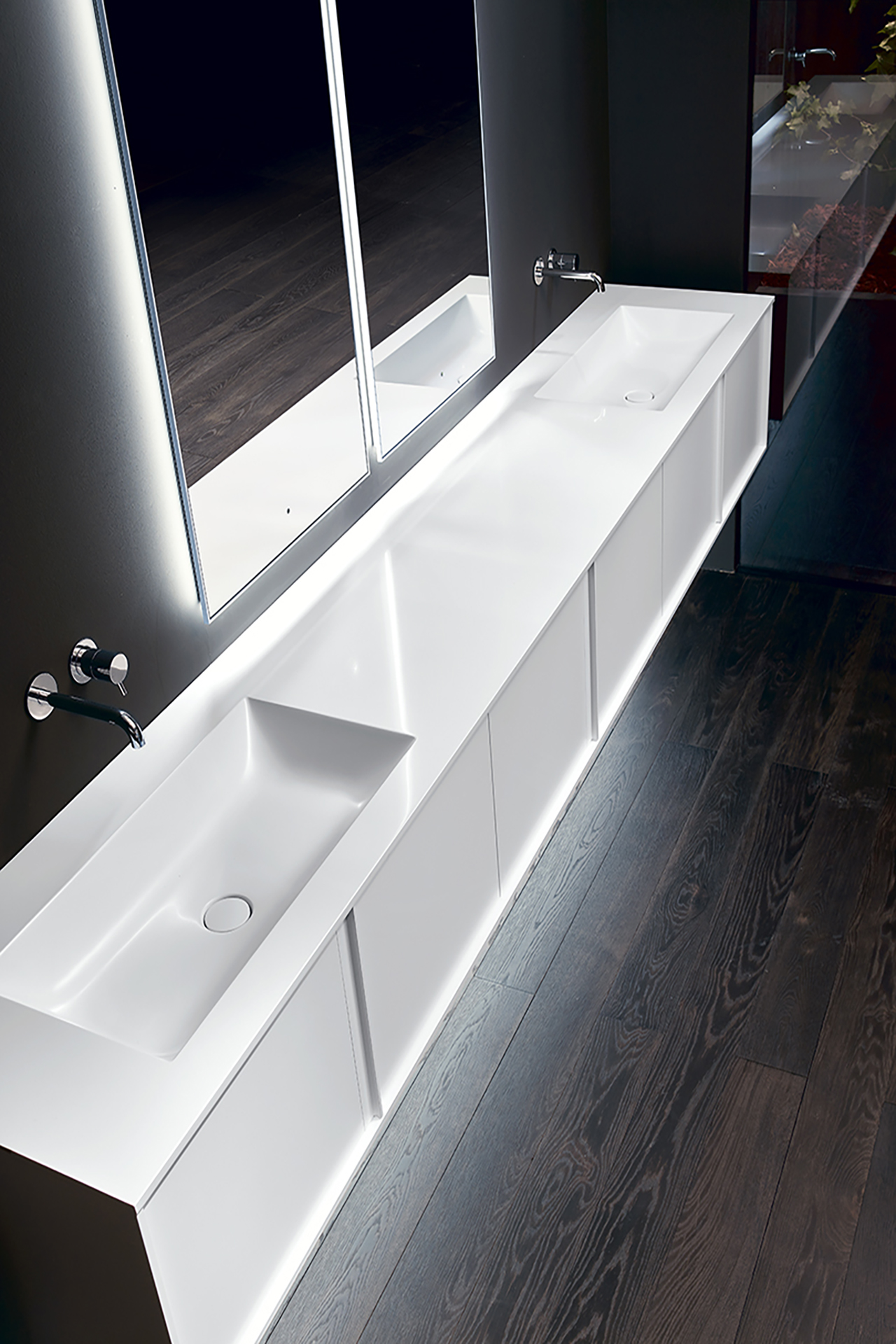 The CD collection includes three versions of Casabath's monolith PLAY washbasins in white, which stand alone and are dedicated entirely to the sink.
CD by Casabath features matte lacquered vanity structures, while the fronts of the doors and drawers are available in various wood and naturally lacquered matte, glossy, or metal effect finishes. The aluminum profile, which acts as a handle, is available in horizontal or vertical variations.
CD vanities make use of all of Casabath's proprietary features like Monolith or Stonelith countertops with integrated, top mount, or freestanding sinks, and luxurious freestanding Monolith bathtubs. Casabath's own marble can be used as a countertop or backsplash.
Medicine cabinets feature integrated LED lighting and double-sided mirrors. Mirrors also include integrated and perimeter LED lighting, as well as, smoked glass shelves.
Every vanity and cabinet is custom built to suit your needs. The CD collection can be combined with elements from any other Casabath modern bathroom vanity collection and any of Casabath's mirrors and lighting fixtures.
Casabath has been producing bathroom furniture since 1987. Their products have long been valued for their high performance, aesthetics, and high-quality construction.