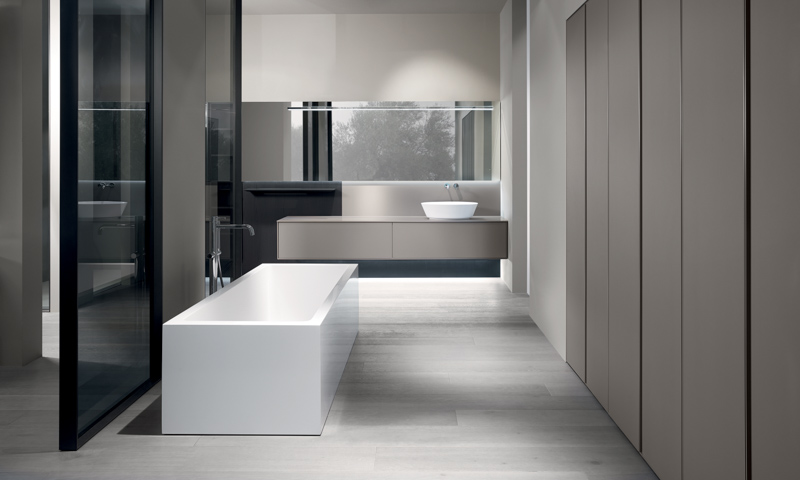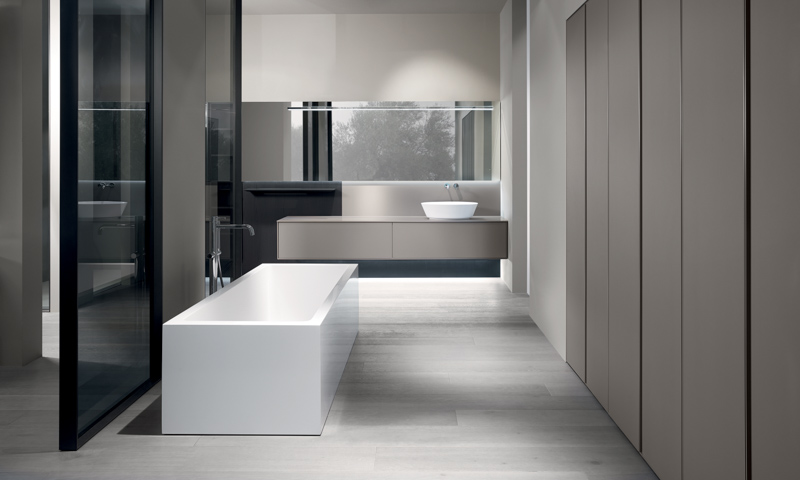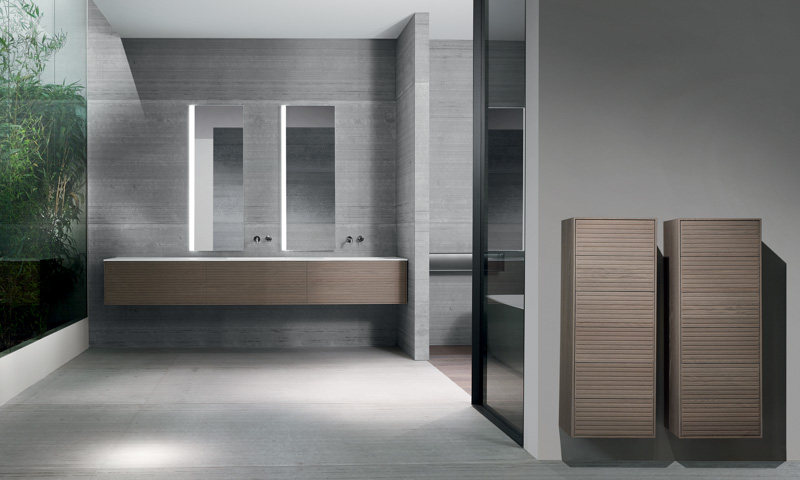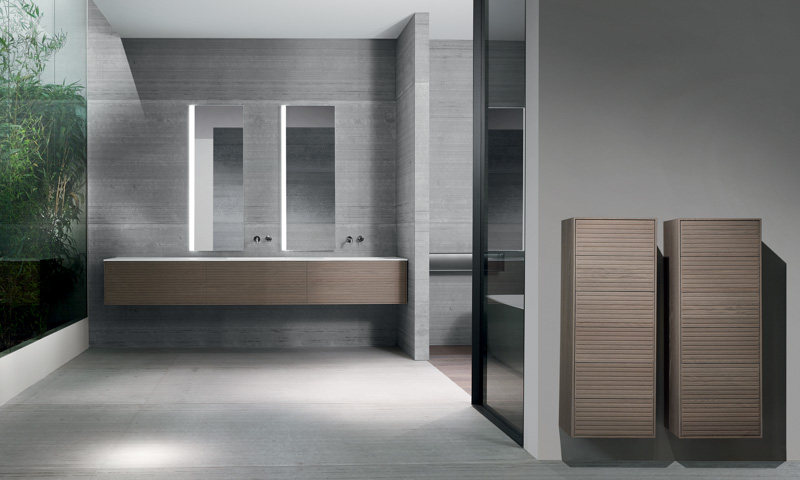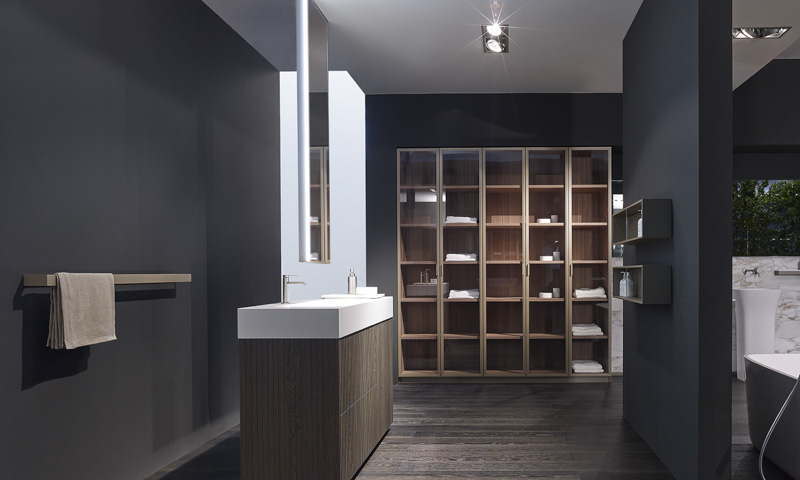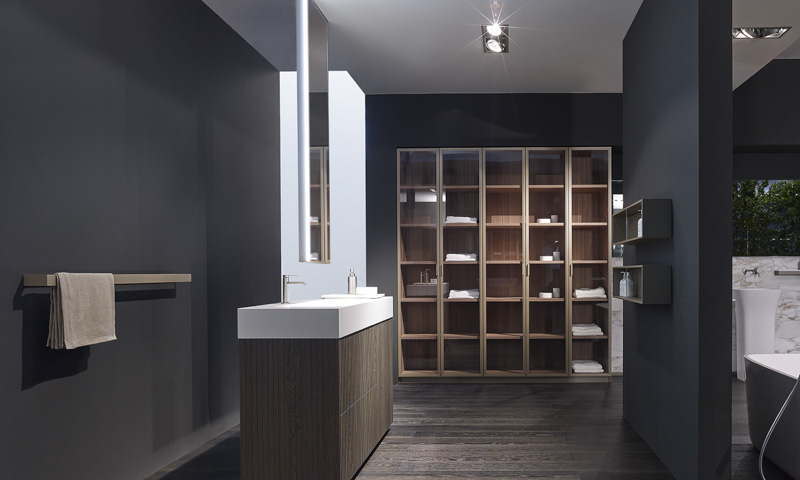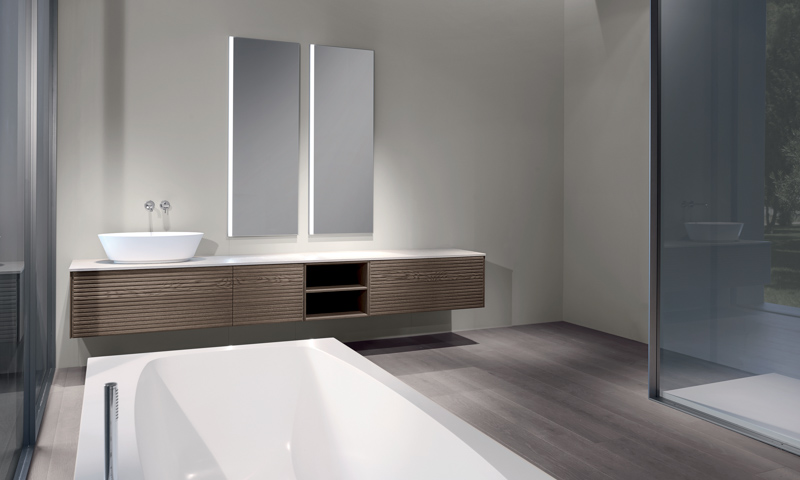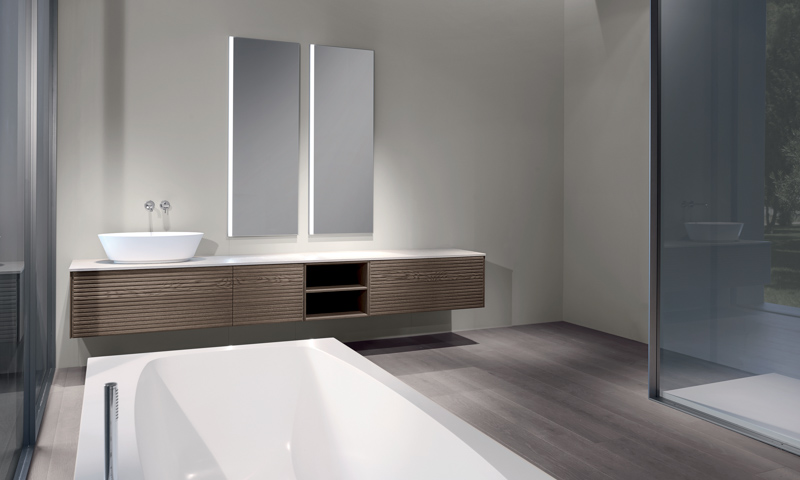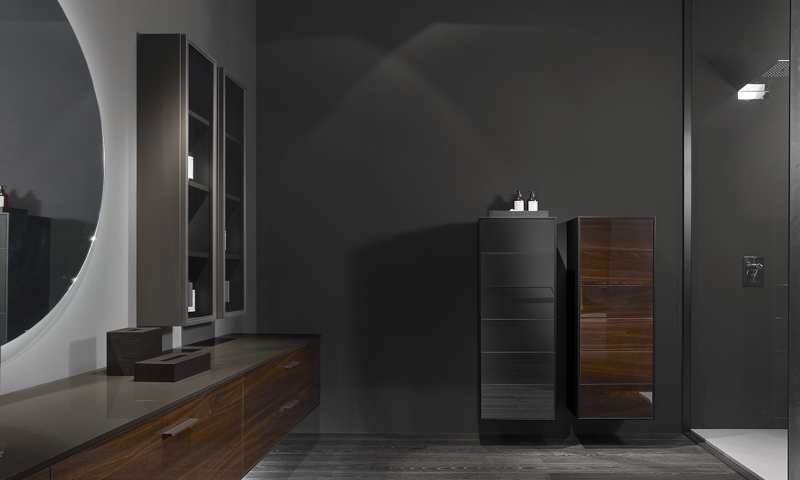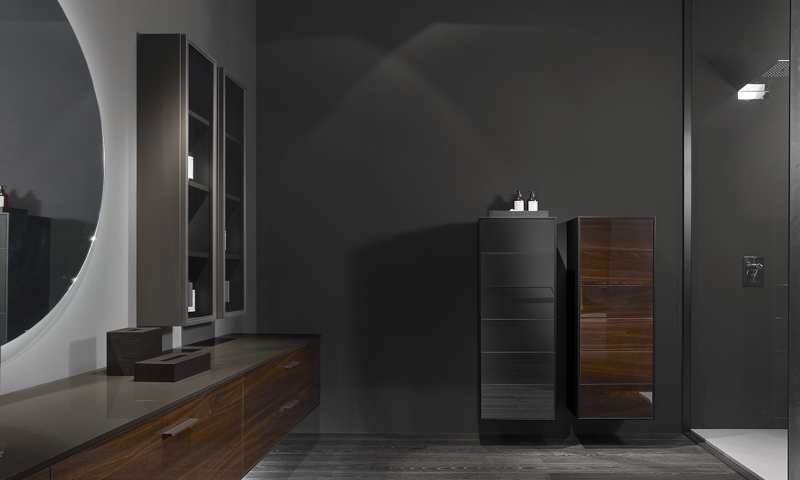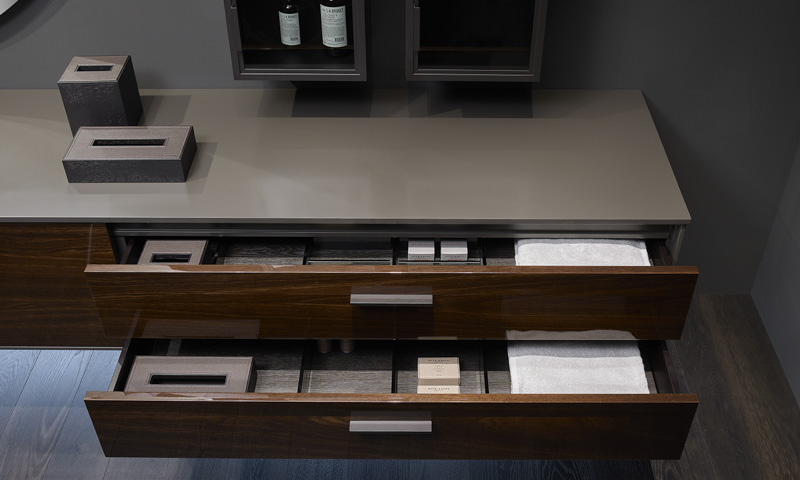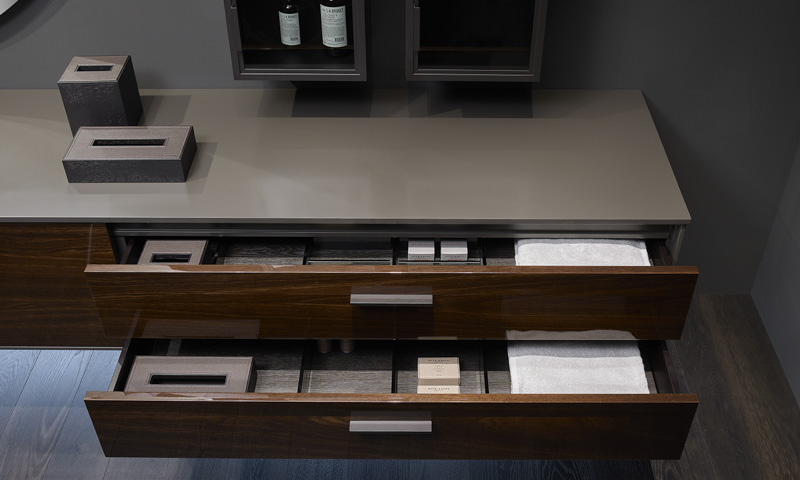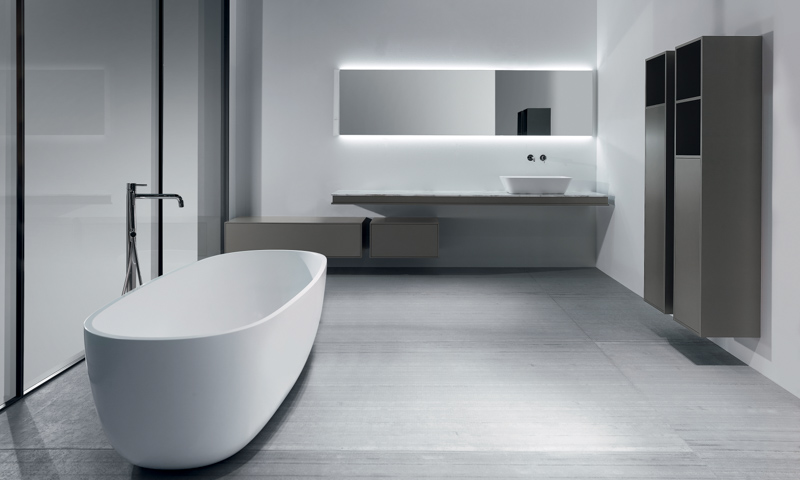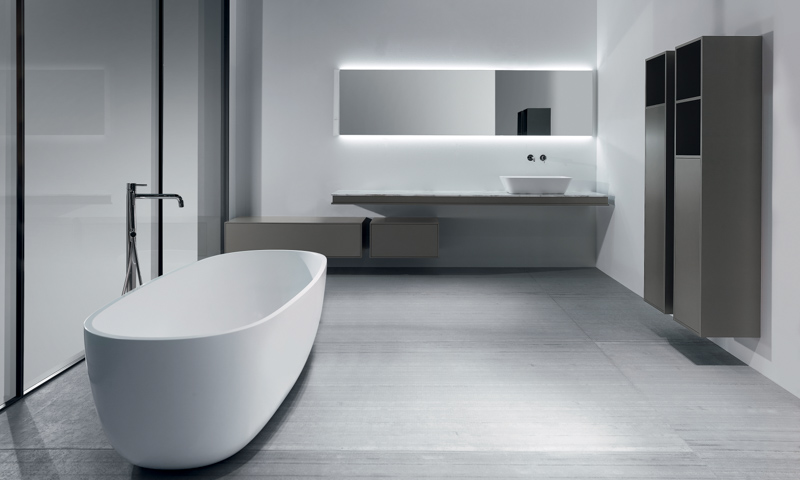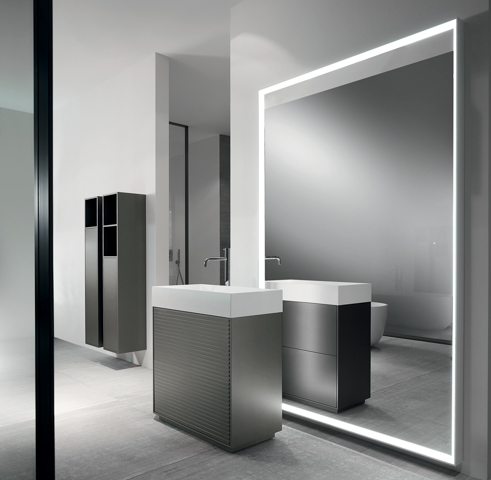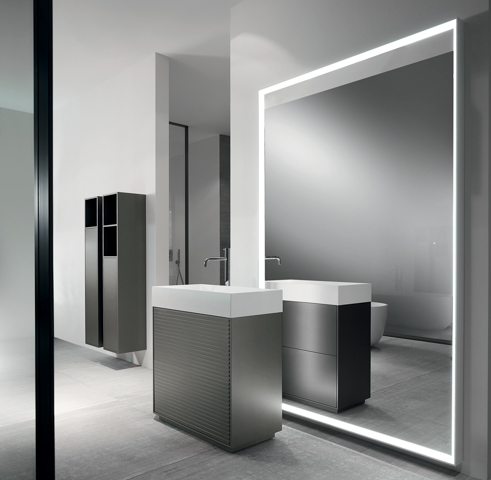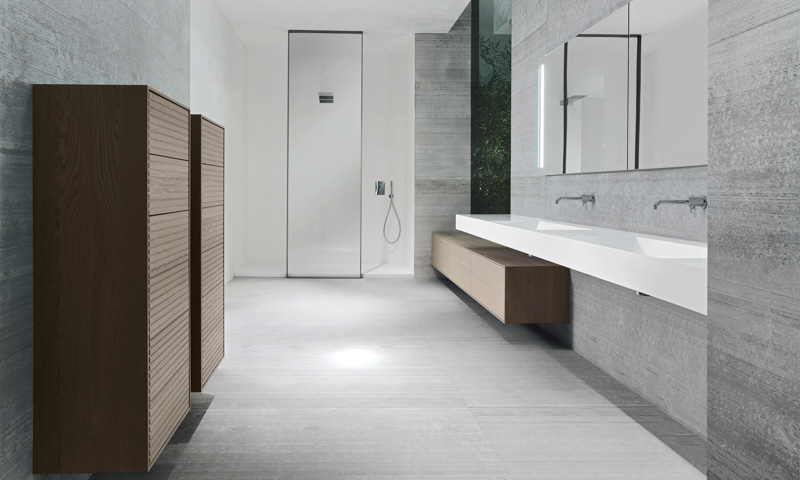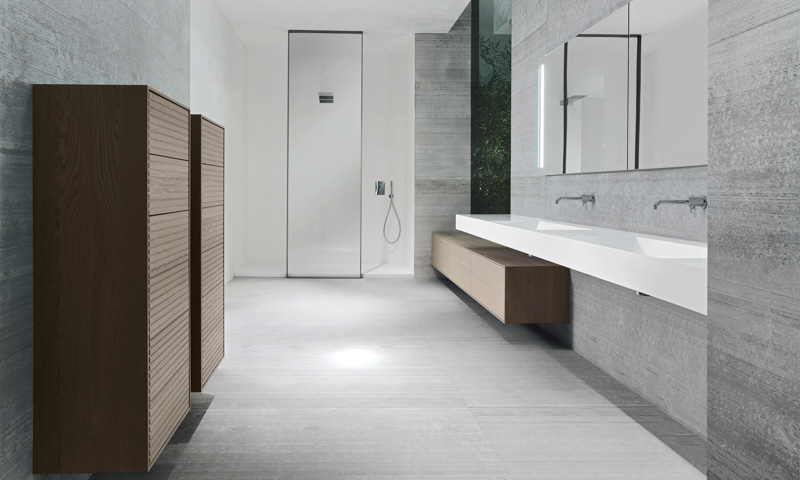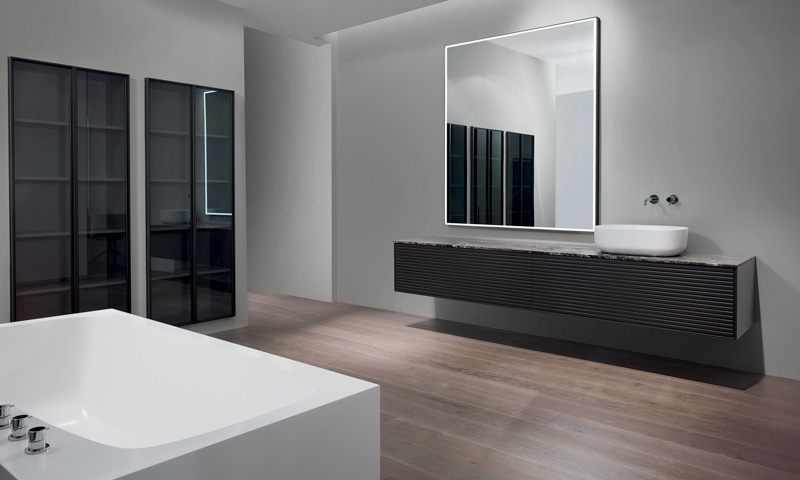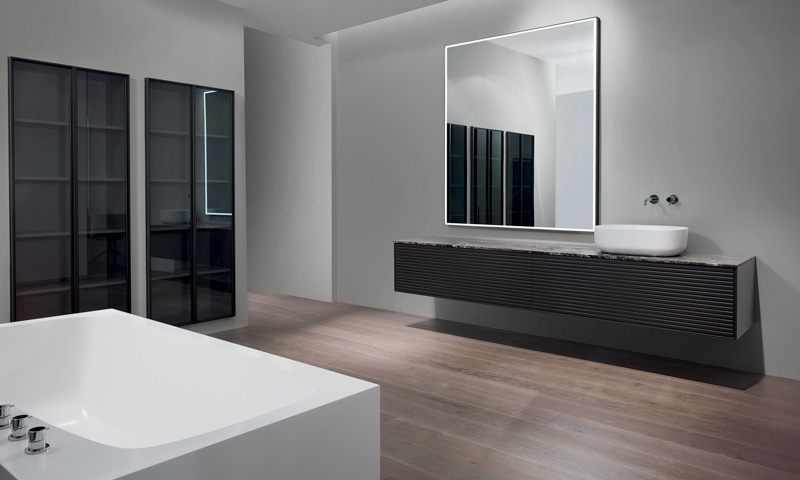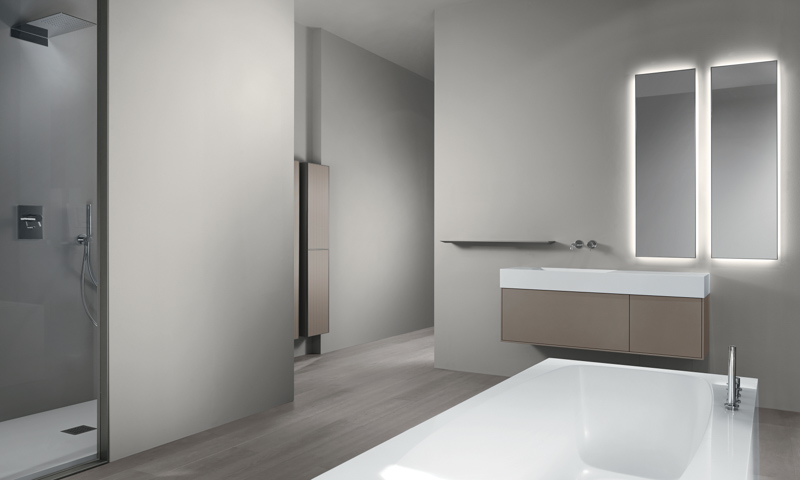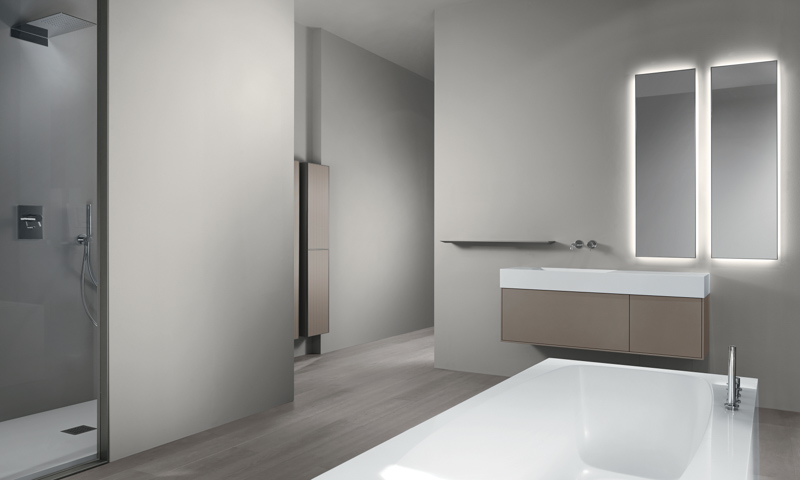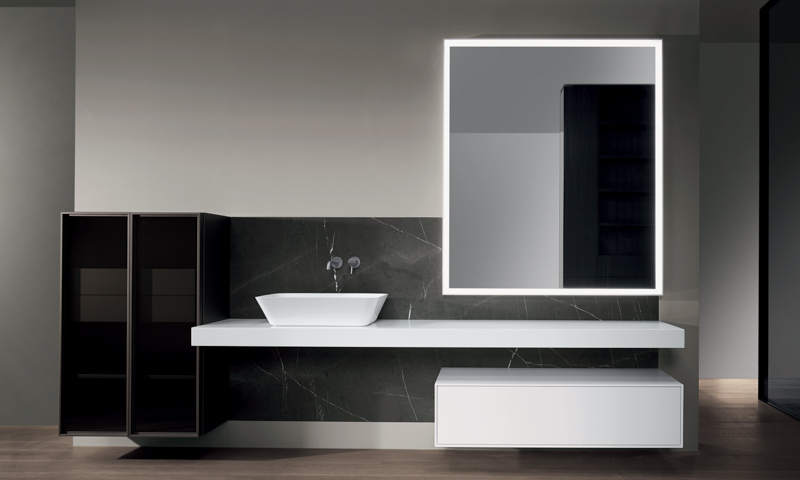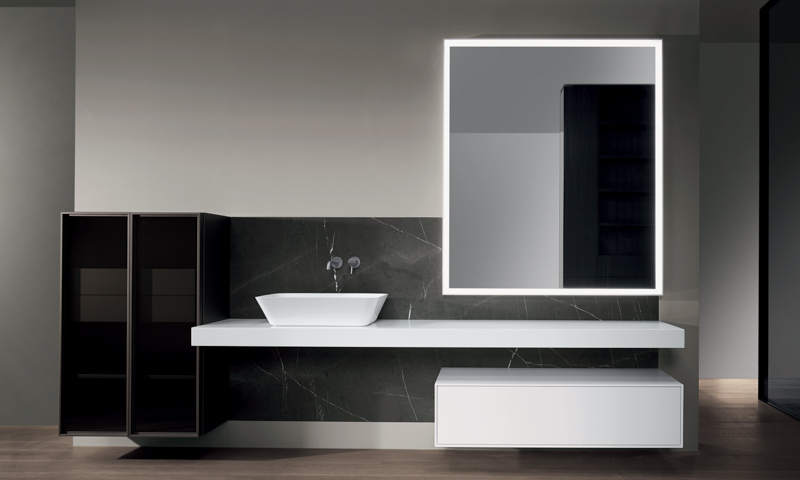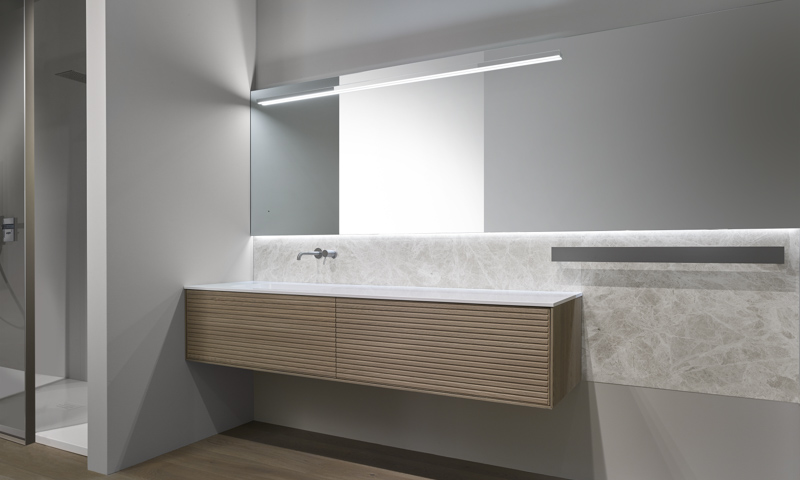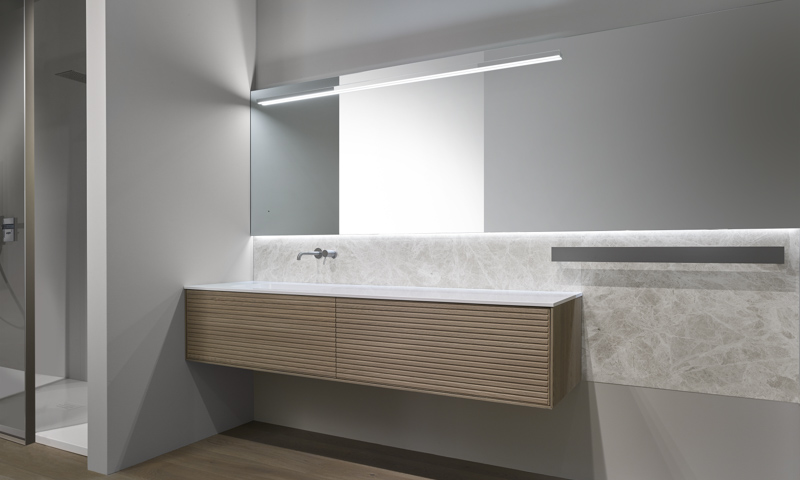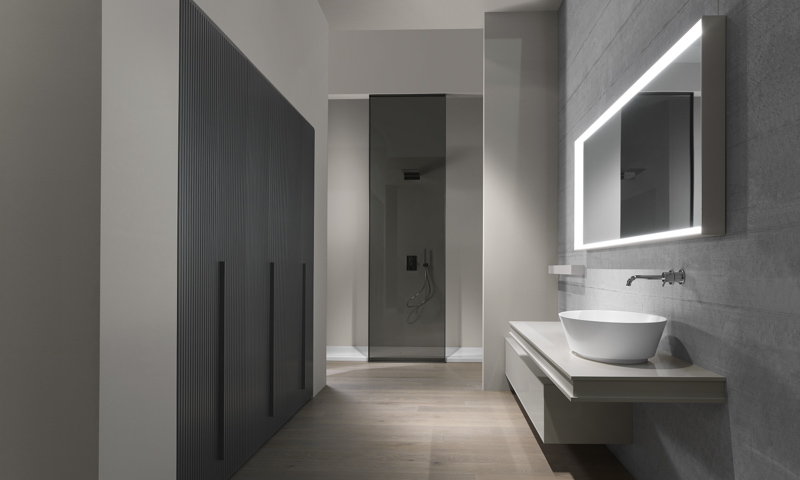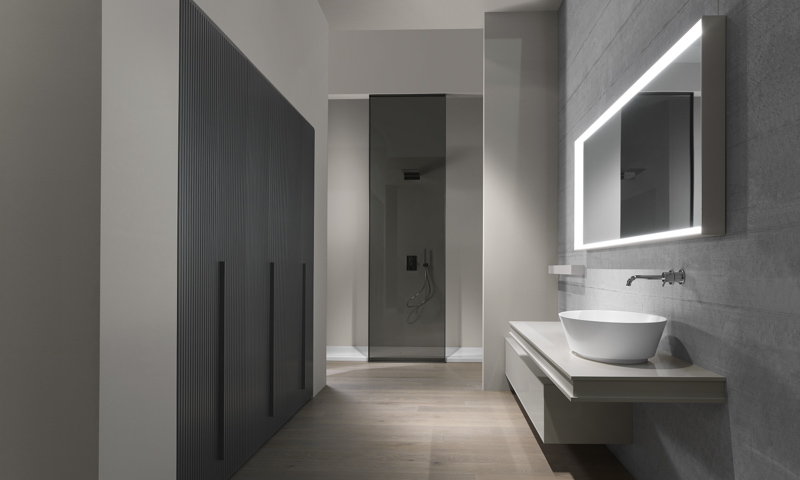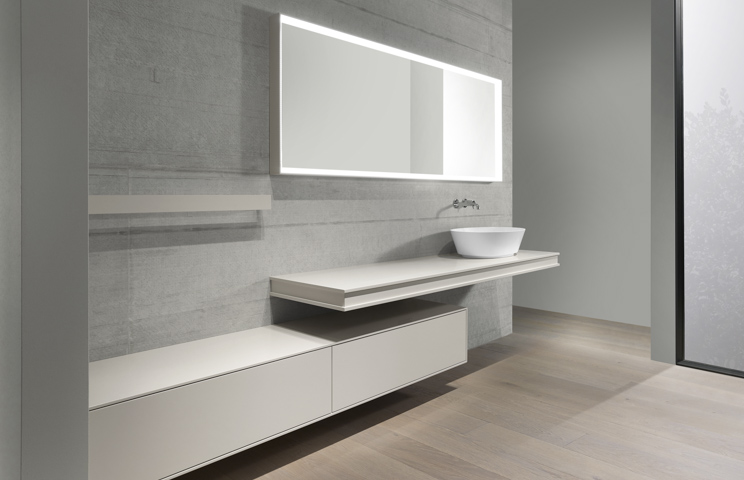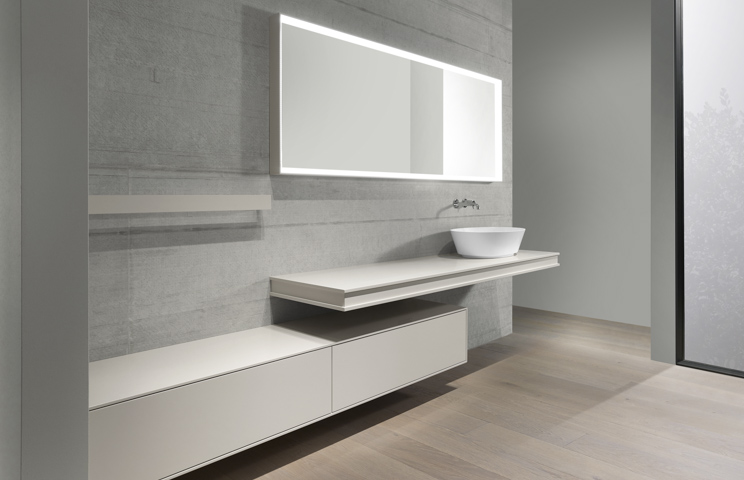 XL stands for extra large and extra style, with freestanding, floating, and built-in bathroom vanities and cabinets.
Casabath revealed the XL bathroom collection to huge acclaim at the 2018 Salon del Mobile furniture fair in Milan. Originally designed for the Japanese market, XL features a new horizontal and vertical ribbing pattern inspired by Zen design principals. Made of natural oak or beautiful metallic lacquer this new pattern is elegantly complemented by Casabath's proprietary stone materials, Monolith, Stonelith, and signature marble.
XL includes freestanding, floating, and built-in vanities and cabinets. Glass and mirrored cabinets are available in clear, bronze, or smoked. Combine with Casabath's metallic finish Champagne aluminum towel racks, a dramatically over-sized mirror with built-in LED lighting, or a custom marble toiletry tray. Every vanity and cabinet is custom built to suit your needs and can be designed to fit extra large or small spaces alike.
To create an authentic spa-style bathroom, choose from one of Casabath's freestanding Monolith bathtubs. Mirrors can be equipped with a standard, all-around 4000°K LED light or a lighting system with dynamic temperature regulation from warm to cool light available at the touch of a dimmer switch.
Download the XL catalog