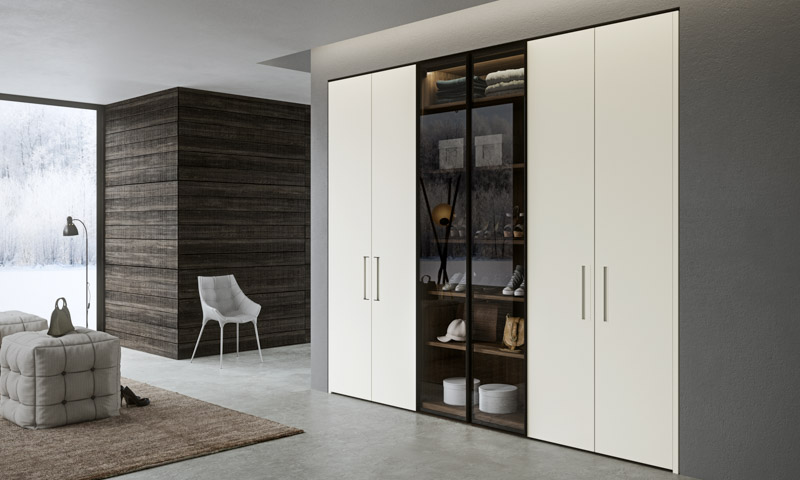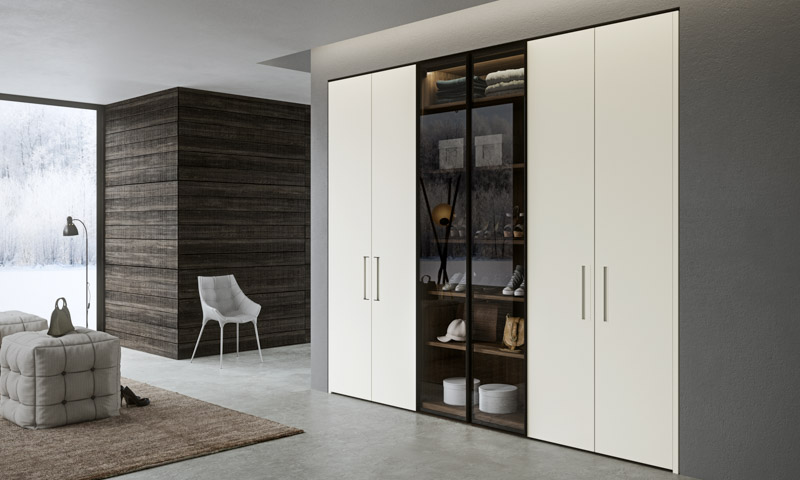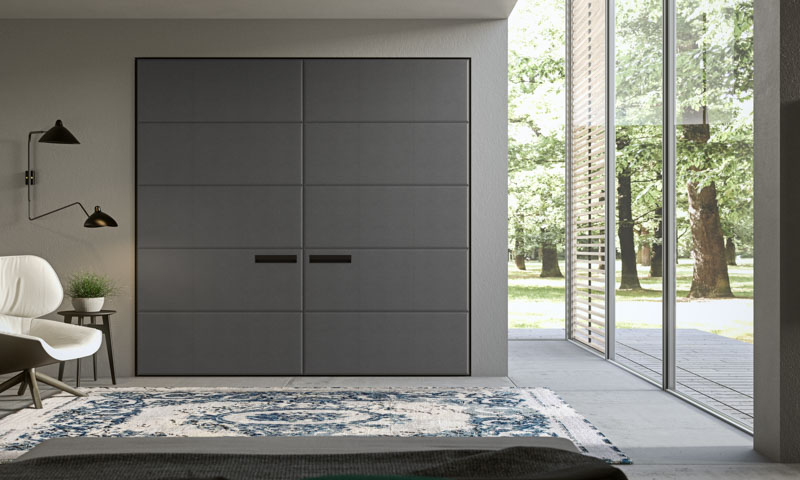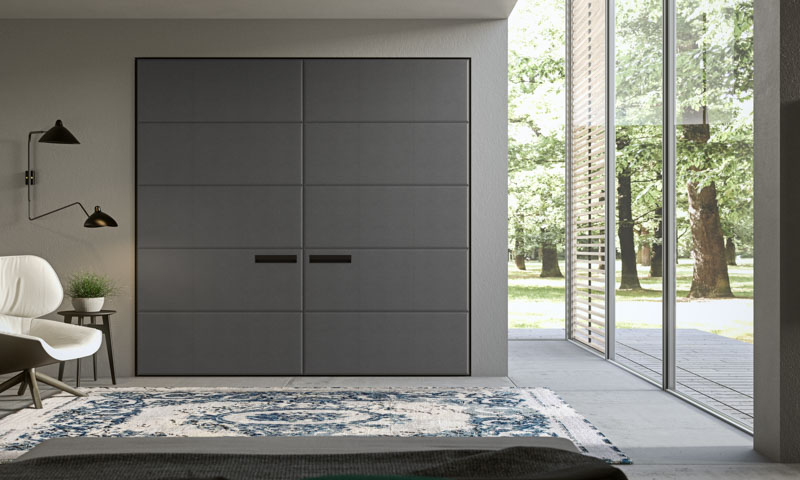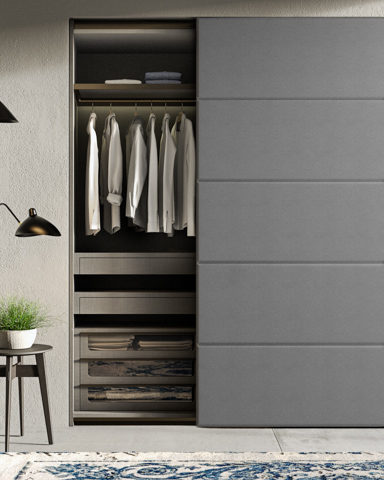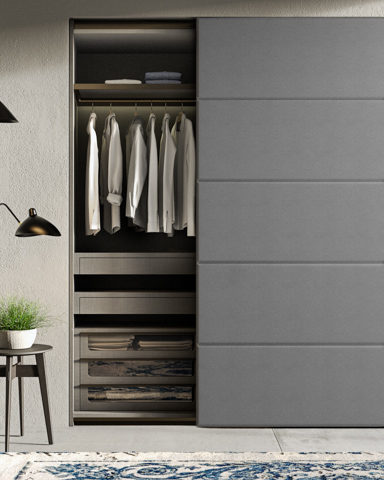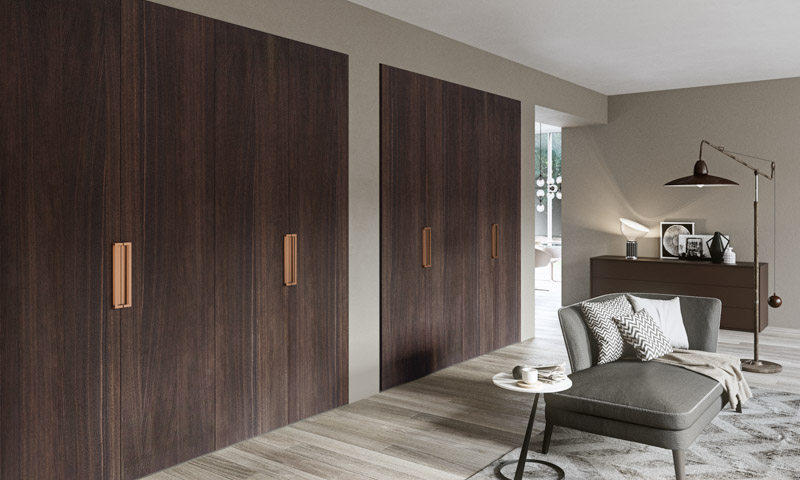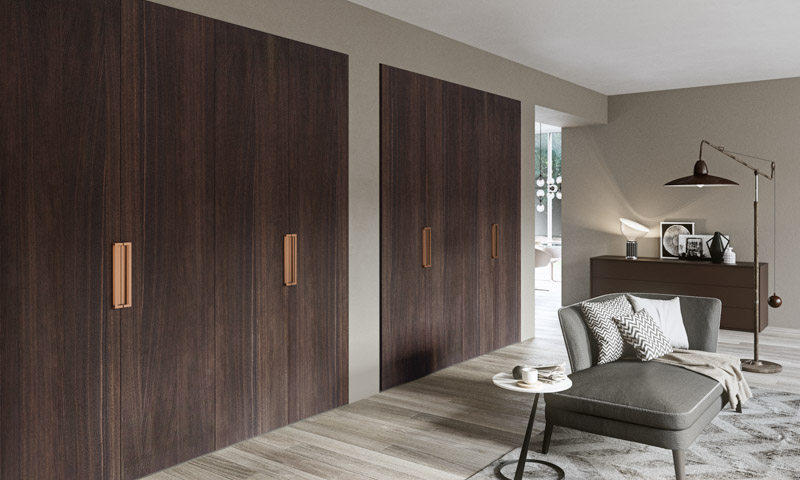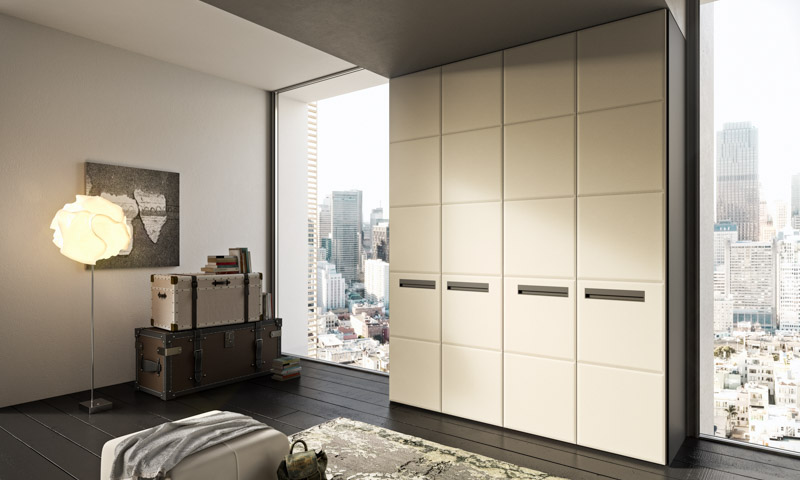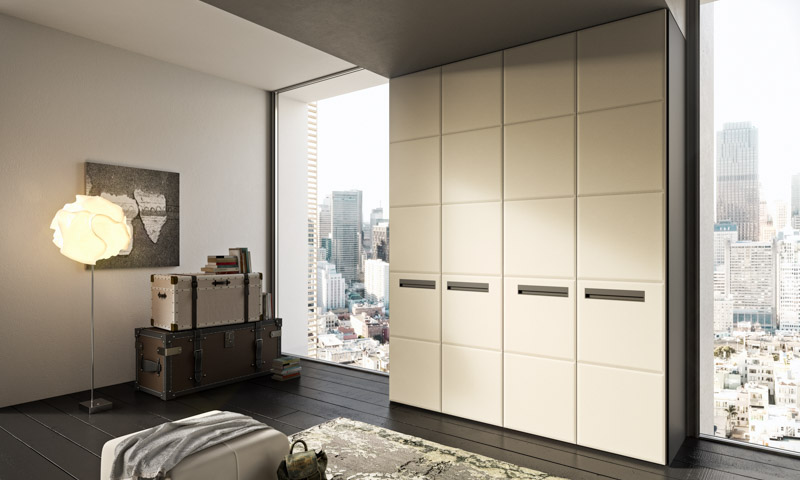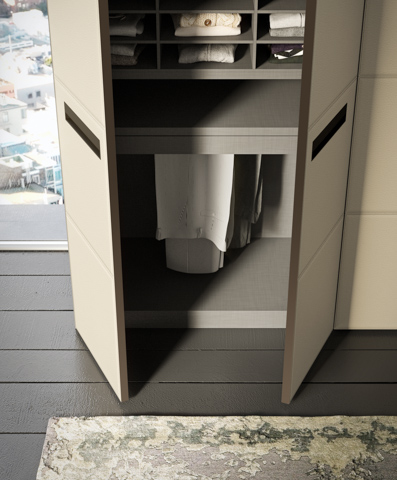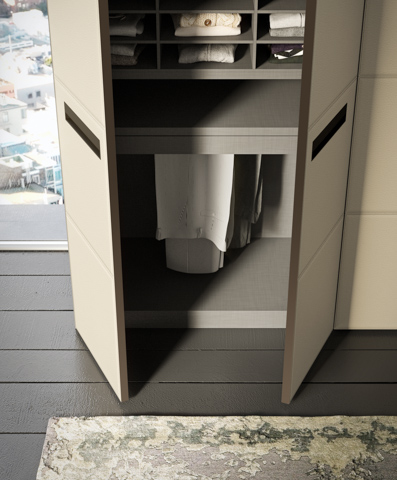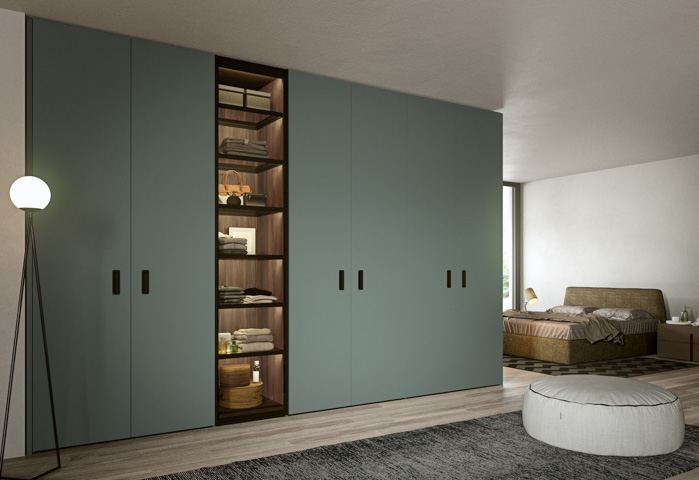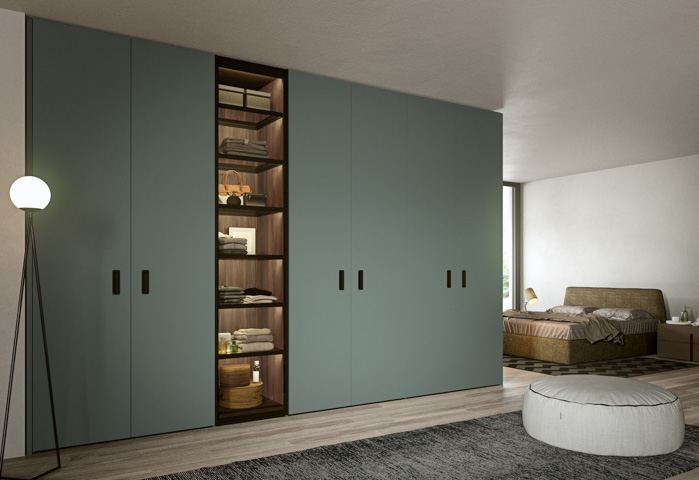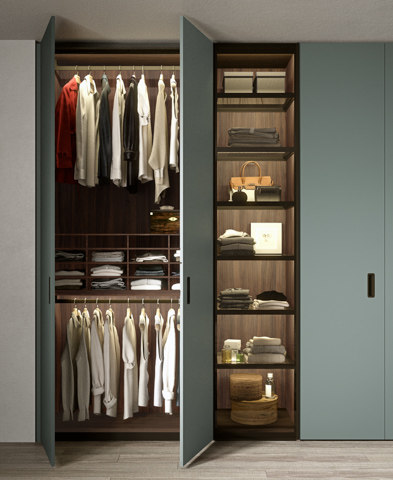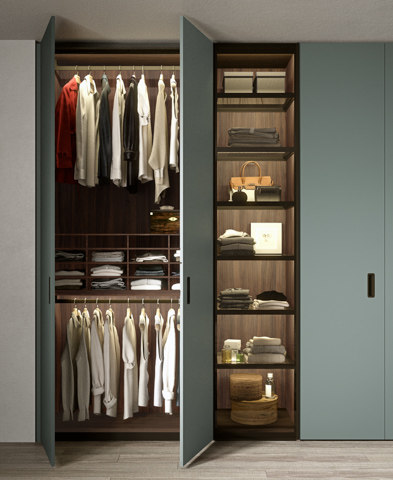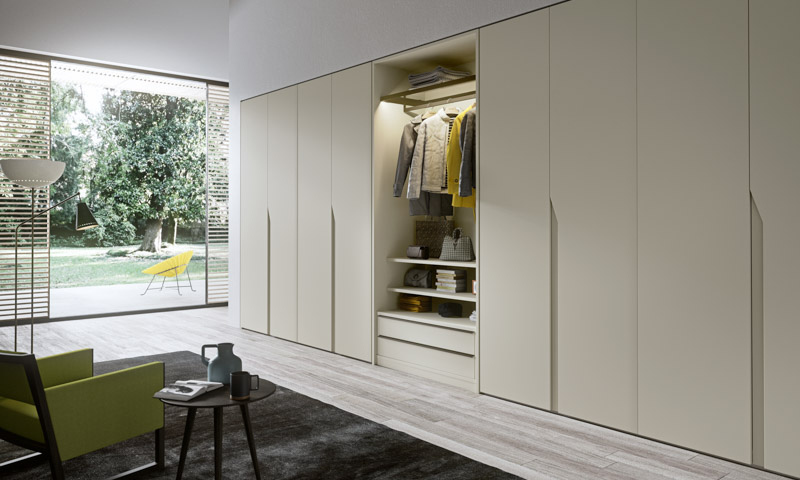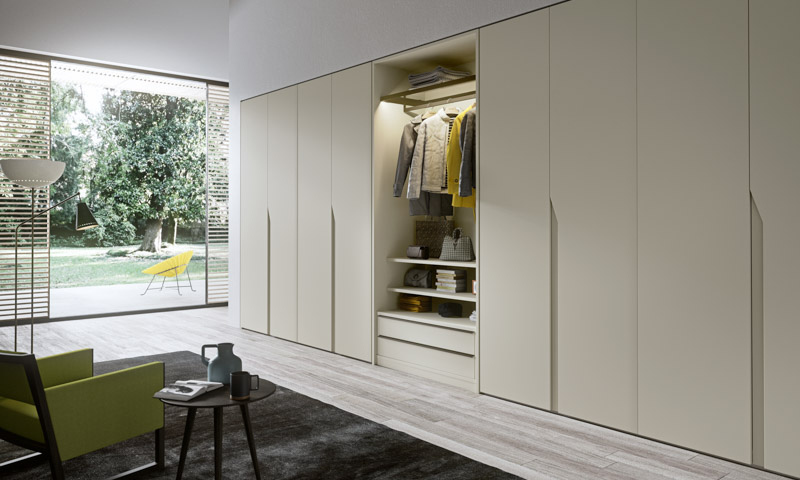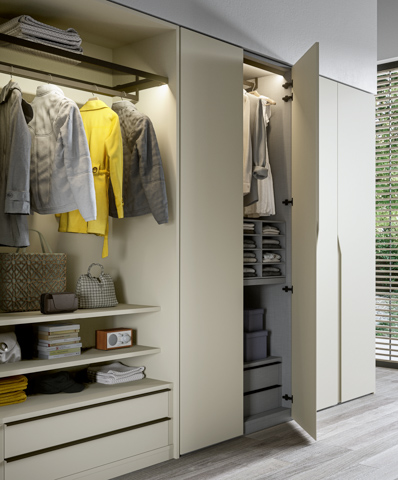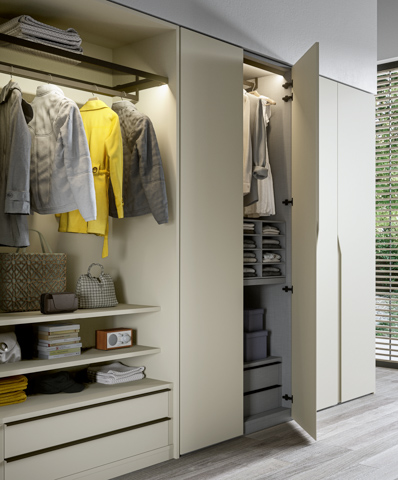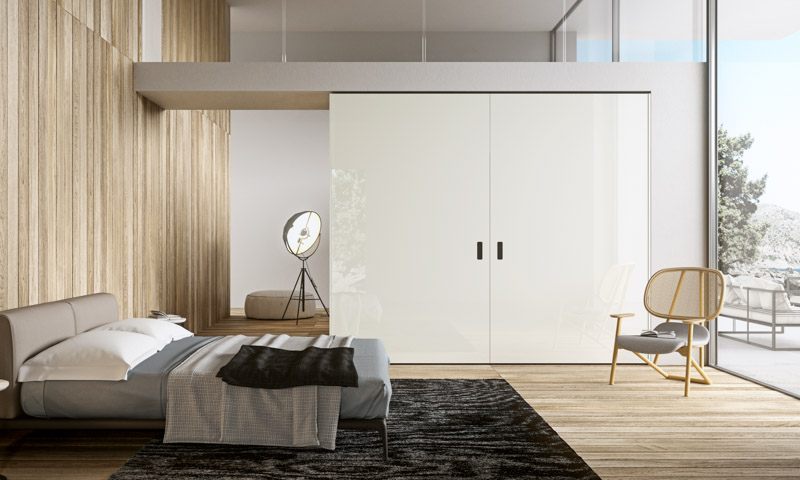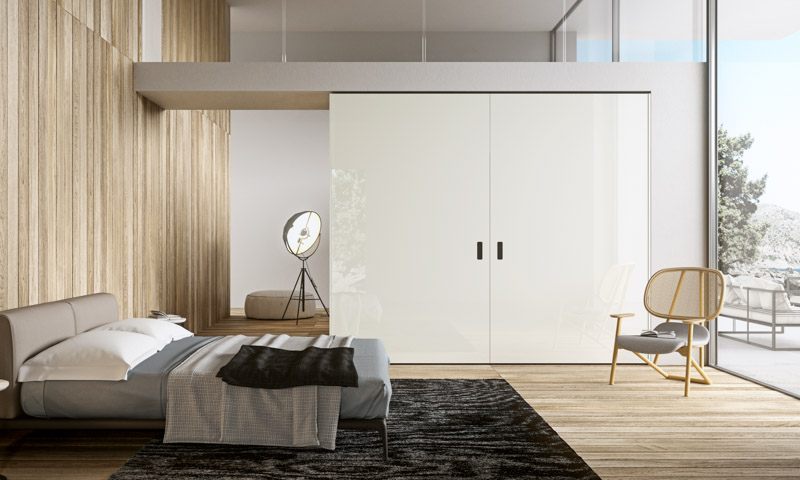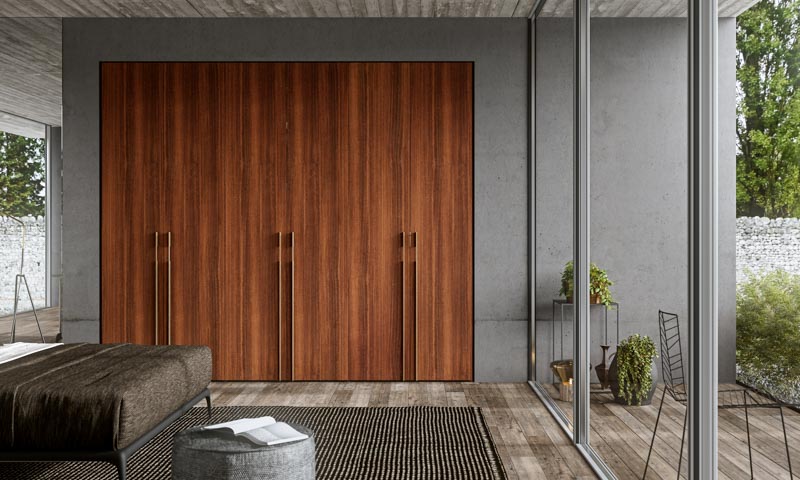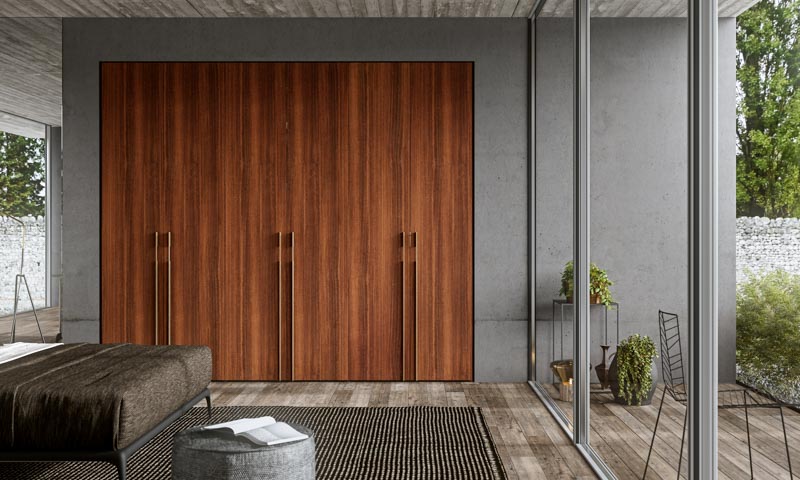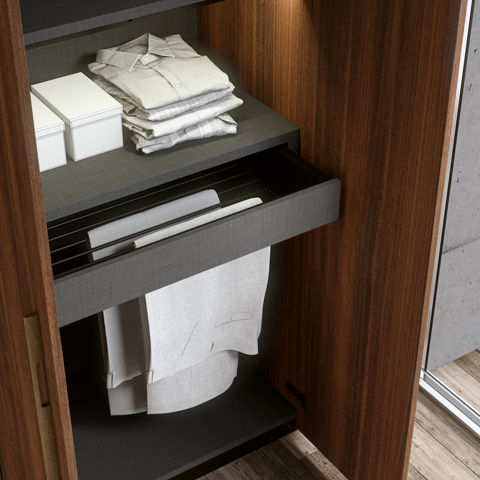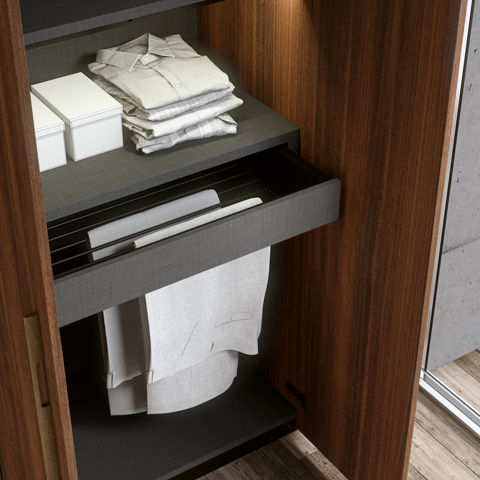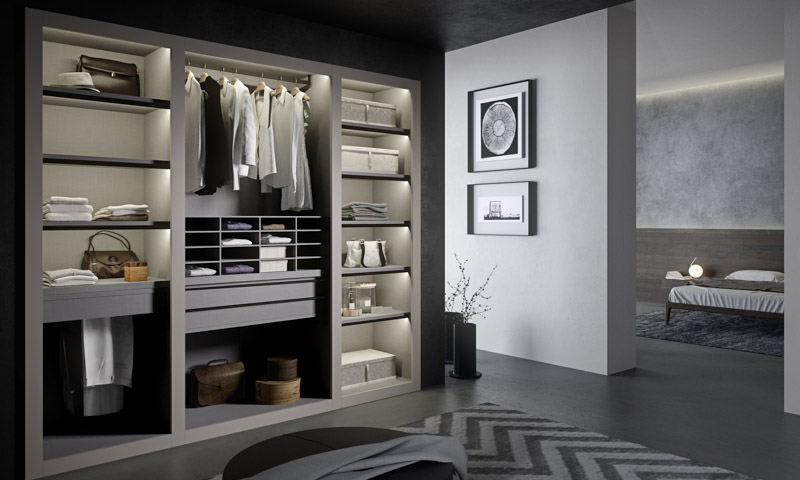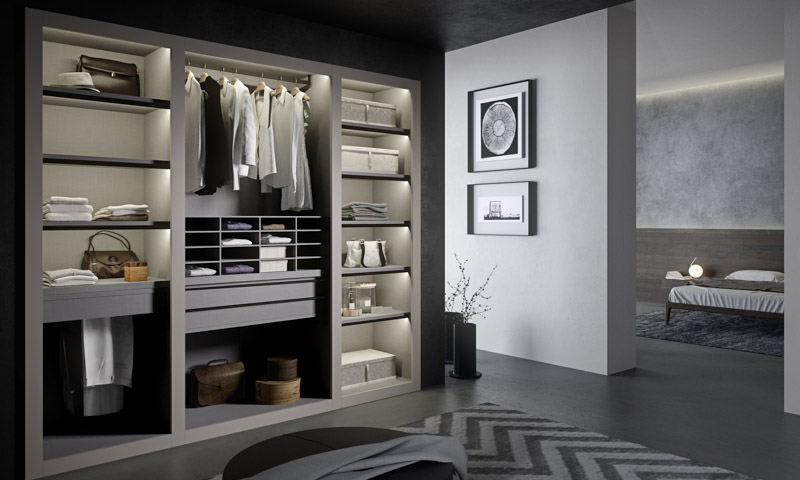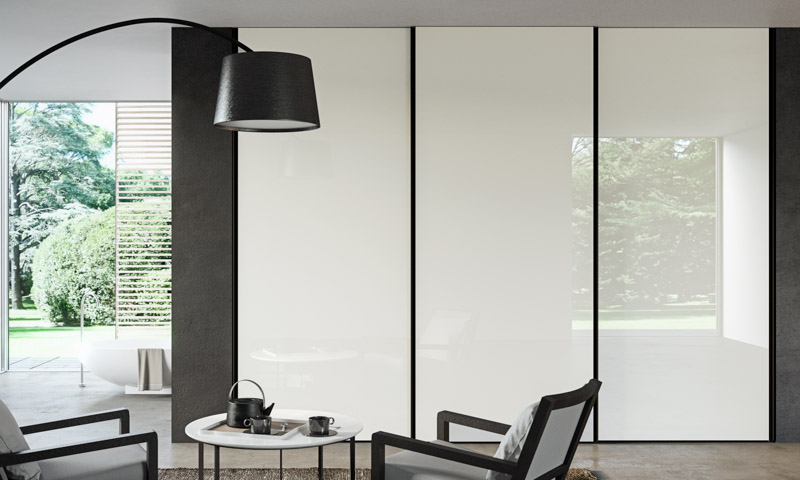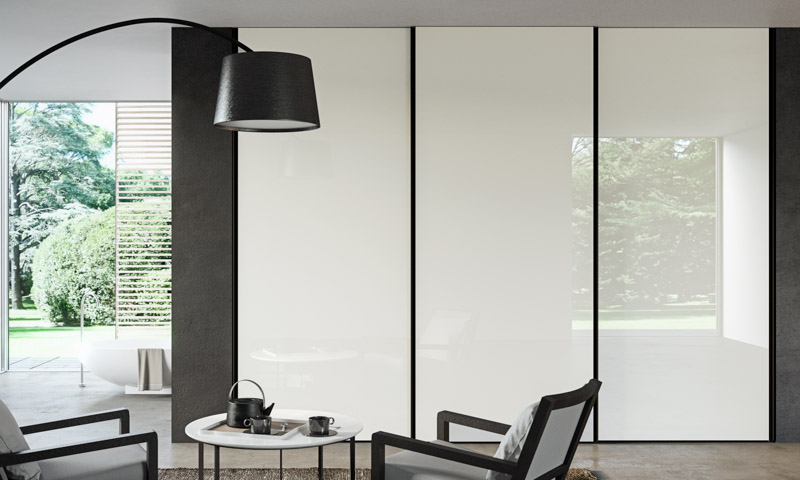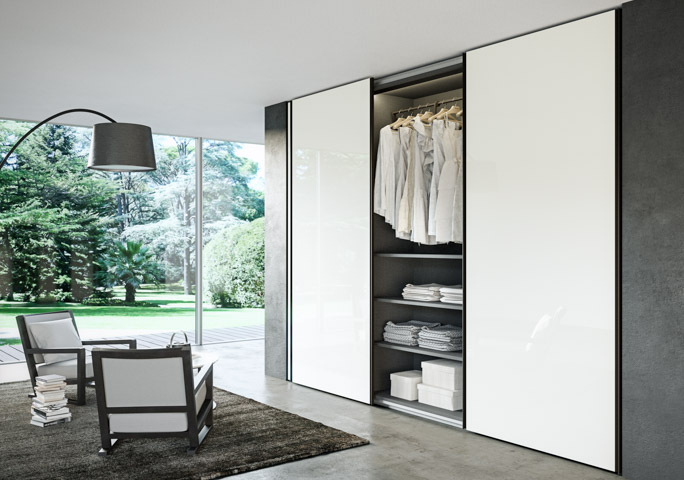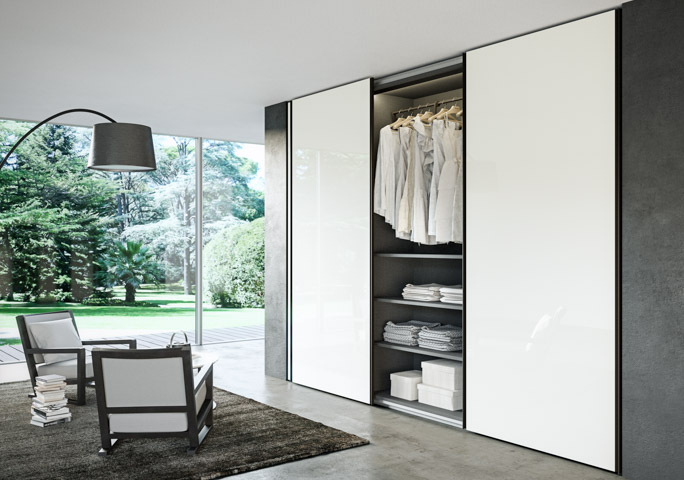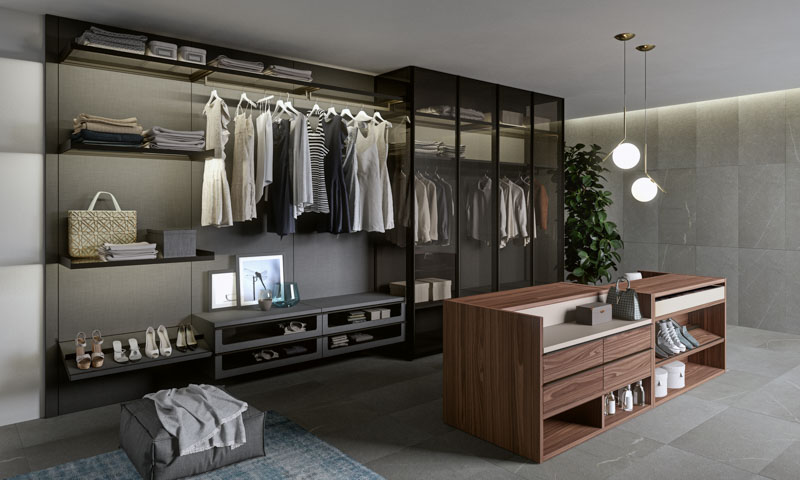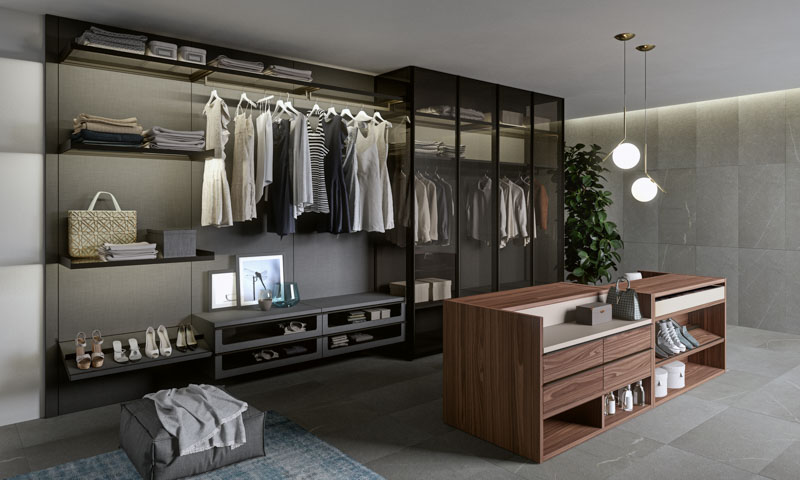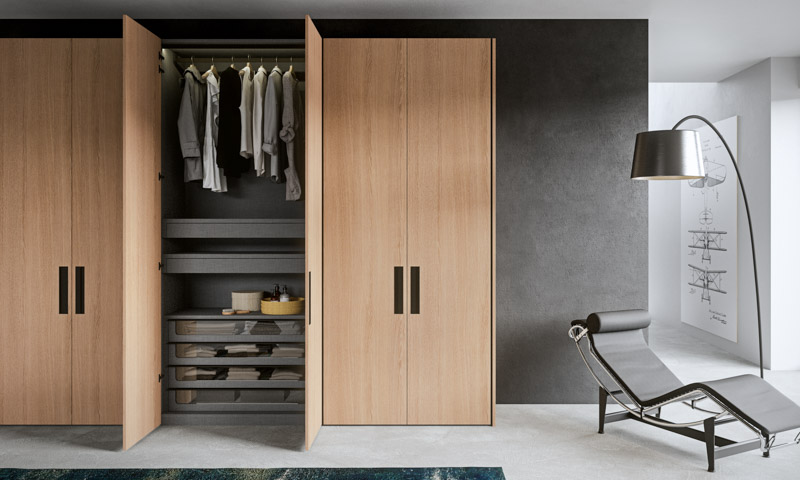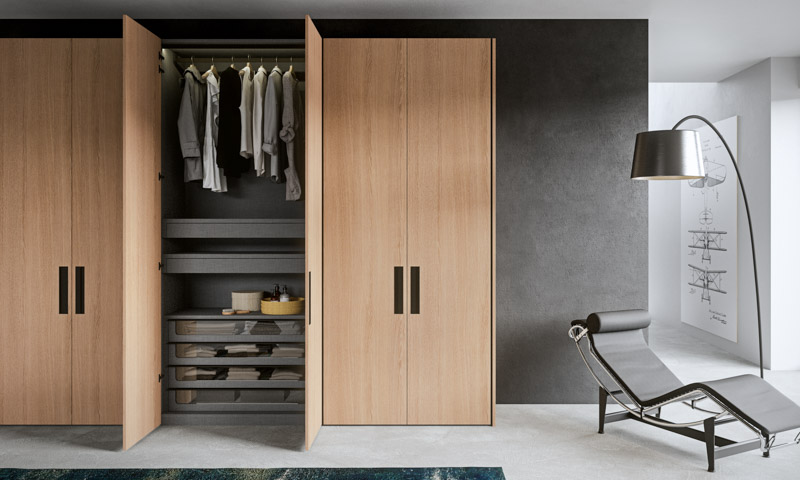 Elegant closet solutions to enhance the quality, durability, and personality of any space.
Renowned Italian kitchen manufacturer Aran Cucine brings their tradition for quality craftsmanship and design to the wardrobe. Suitable for walk-in or reach-in closets, Aran's Night series is an elegant addition to any bedroom or dressing space.
Each piece is 100% made in Italy with close attention to every detail. For the outer doors, choose from a unique selection of materials: eco-leather, fabric, high-gloss lacquer, glass, or wood. Interior features include shelves, drawers, and hanging rods, as well as custom shirt storage, pull-out trouser racks, shoe racks, elegant glass pull-out shelves, drawers with small compartments for ties, watches, sunglasses, or jewelry, and built-in LED lighting.
The walnut island features an optional glass top and customizable drawers and sliding shelves.
About the company: Aran Cucine is committed to doing its part to protect the environment by producing its products from recyclable and ethical materials in a sustainable way. It purchases most of its wood from companies certified by the Forest Stewardship Council and has installed a diligent waste collection system within its own warehouses—90% of waste generated by the manufacturing process is recycled. Aran has also built four solar power plants with the goal of becoming completely self-sufficient in its energy needs.
Download the Night catalog