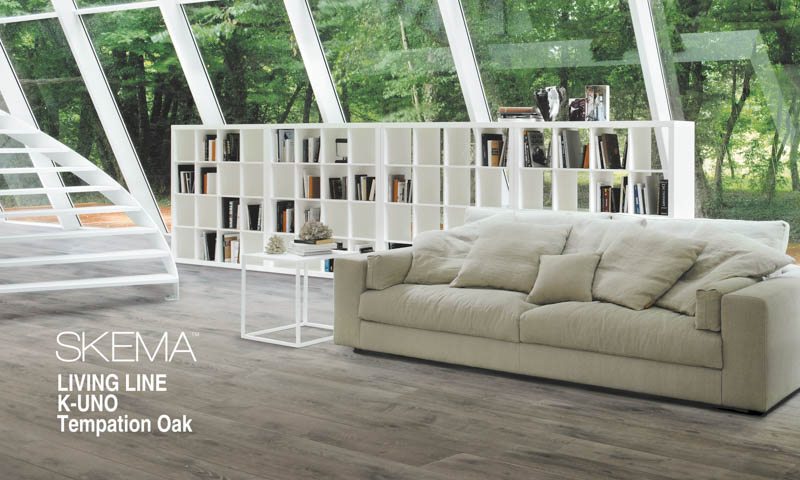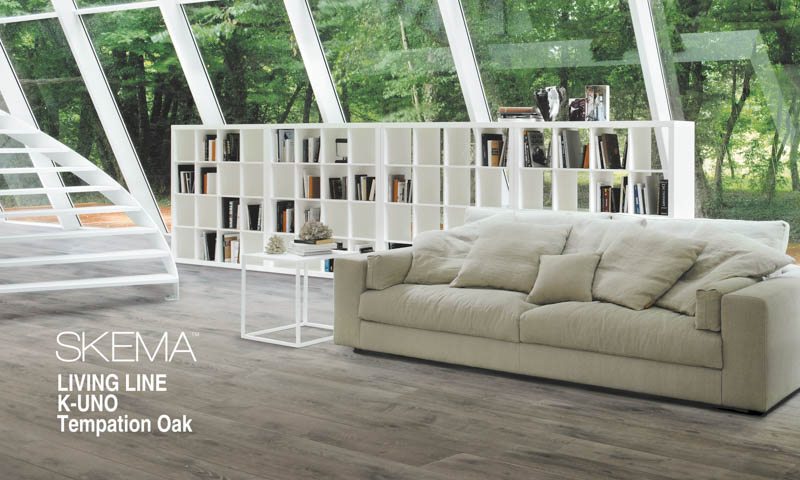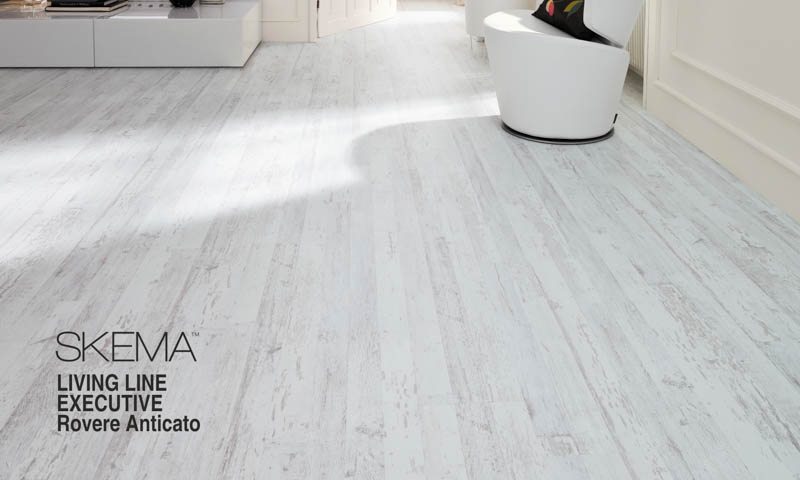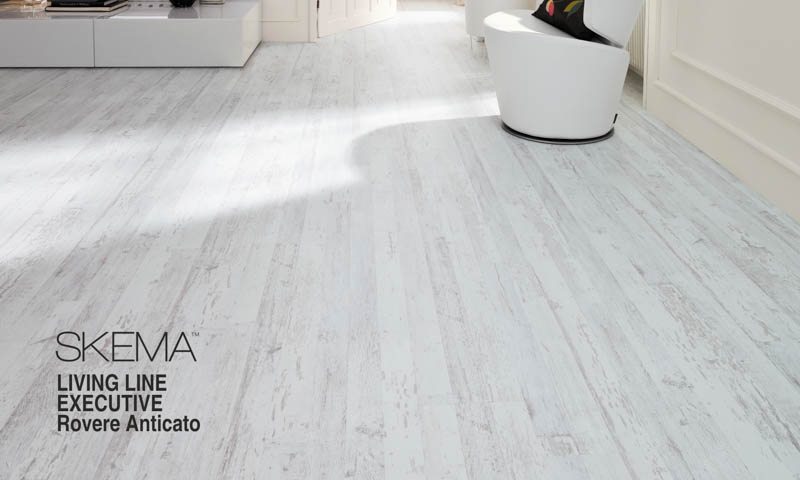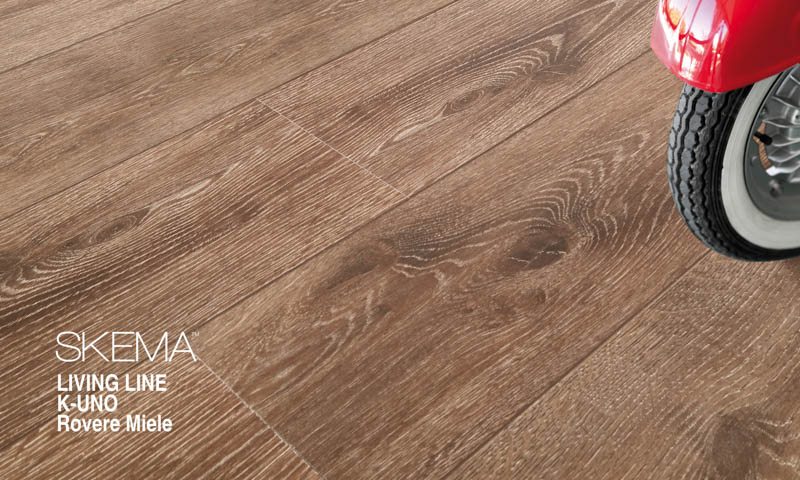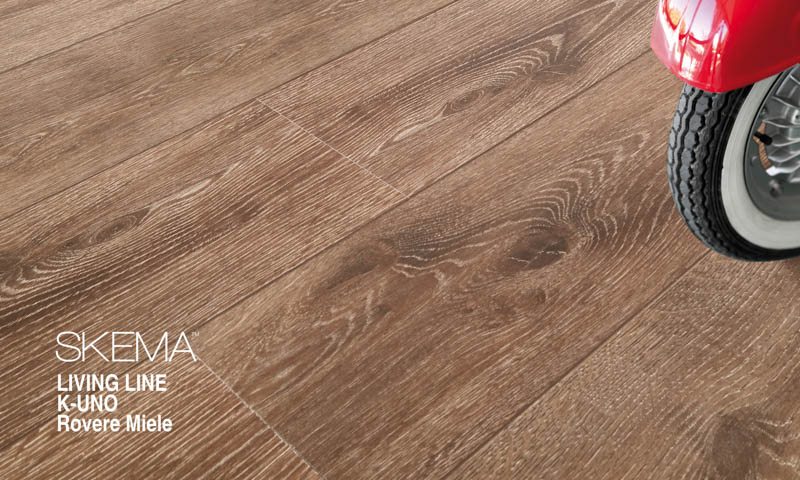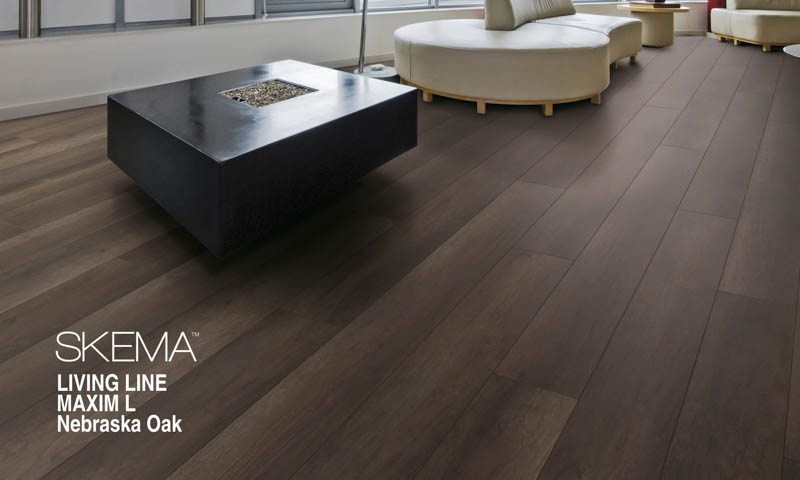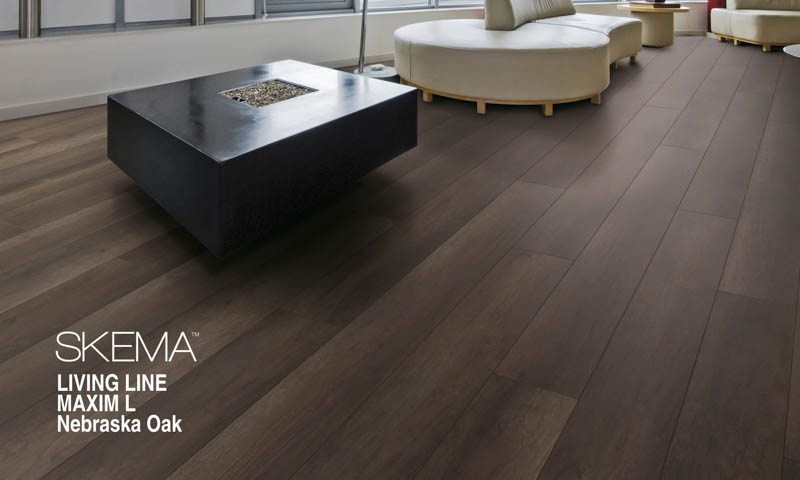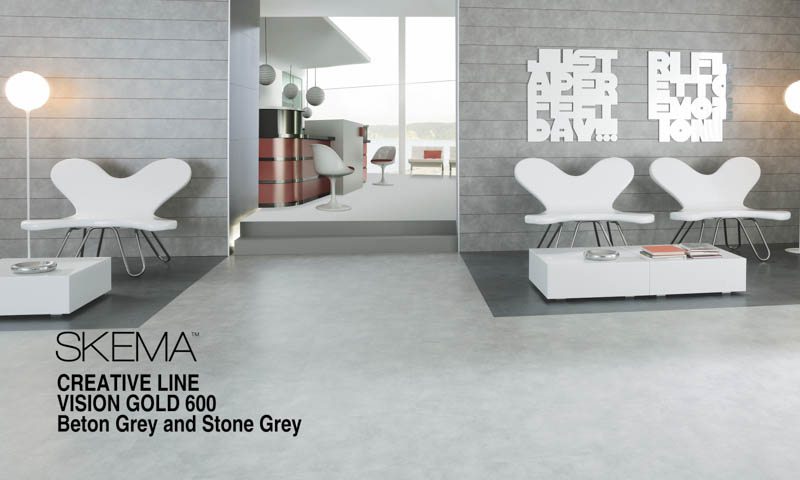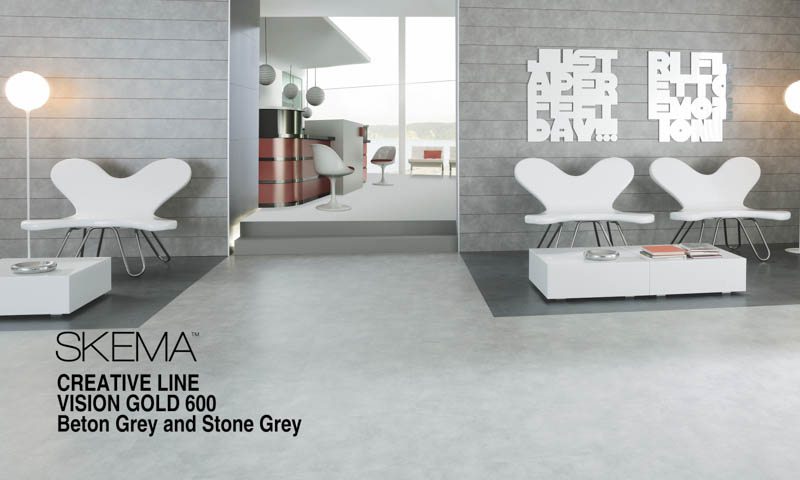 Laminate flooring in natural wood and designer colors and finishes perfect for the busy modern family.
Skema offers a huge range of laminate flooring in natural wood and other creative finishes. The Living collection offers laminate flooring designed and organized according to the technical and qualitative features of its products. There are product quality levels Premium including the Maxim L, K-Uno, Make-up and Prestige Gold lines with additional available accessories, and Competence with standard features including the Executive, Facile and Silver lines.
Both levels include lines of products that meet high-quality standards, above the market average. They provide a wide range of wood-effect decors available with several surface finishings and formats, from traditional to extra-long planks. These products can suit any need, from residential to commercial spaces and sports facilities.
The Creative collection offers high-performance laminate floorings that allow different materials and formats to be combined together to create solutions customized in their formats and decors. With over 300 decors available, Creative is highly versatile and offers countless colors and endless combinations.
Vision is a line targeted to interior designers: It offers a range of decors based on different types of surfaces, such as resins, treated metals, fabrics, and patterns, reproduced with surface structures enhancing the decor texture features.
Browse a small selection of images featuring Skema's laminate flooring, explore more options on the company's website, or call us today to schedule your free, no-obligation consultation.
Skema began manufacturing pre-finished floating laminated flooring with HDF base support in 1992. Today the company offers a complete range of flooring systems for your home, office, and indoor and outdoor public spaces. Skema is committed to protecting the environment by using sustainable materials and processes.