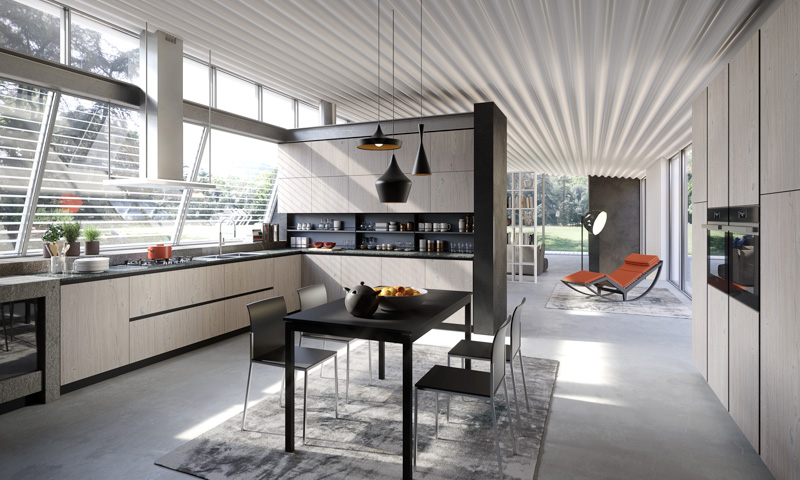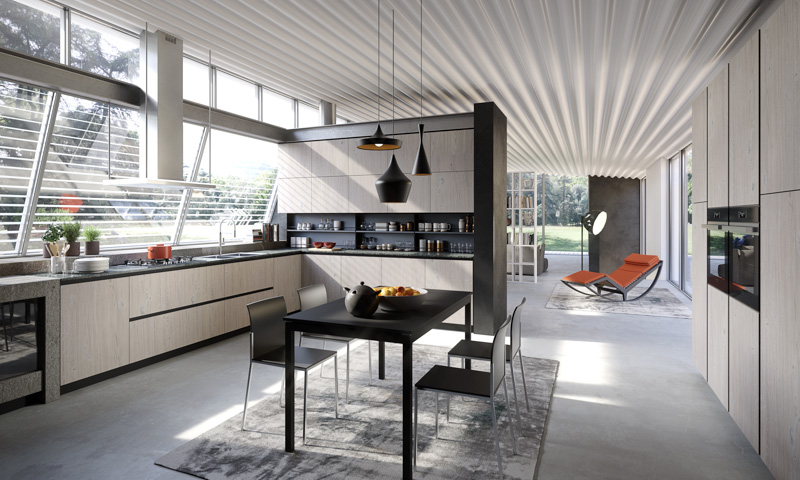 European Cabinets & Design Studios offers a wide selection of beautiful modern kitchen cabinets from Aran Cucine and Rastelli Cucine.
Aran Cucine has been producing modern Italian kitchens since 1962. Their products are manufactured using the most technologically advanced processes and offered at a very reasonable price point. The company is committed to doing its part to protect the environment by producing its products from recyclable and ethical materials in a sustainable way. It purchases most of its wood from companies certified by the Forest Stewardship Council and has installed a diligent waste collection system within its own warehouses—90% of waste generated by the manufacturing process is recycled. The company has also built four solar power plants with the goal of becoming completely self-sufficient in its energy needs.
Rastelli Cucine was founded to bring together the best design and the highest-quality kitchen manufacturing products to create a modern kitchen that epitomizes luxury and status. Rastelli collections are designed by world-renowned designers including Karim Rashid and Ferruccio Laviani. Rastelli kitchens also meet high standards for ergonomic design and environmental sustainability; Rastelli operates according to the strictest environmental standards.