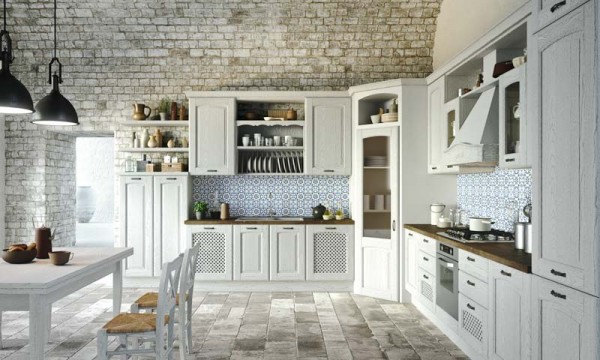 A traditional kitchen designed by European Cabinets & Design Studios using high-quality custom cabinets from Aran Cucine, the leading Italian manufacturer of traditional kitchen cabinets will evoke the feeling of Old World Italy in your home.
Aran Cucine has been producing kitchens in Italy since 1962. The company is committed to providing quality products at a reasonable price point. Every Aran Cucine kitchen is manufactured using the most technologically advanced and environmentally friendly processes from recyclable, ethical materials. Most of the wood used to build these elegant kitchen cabinets is purchased from companies certified by the Forest Stewardship Council, and 90% of the waste generated in the manufacturing process is recycled.
Click the links below to explore Aran Cucine's traditional kitchen cabinet collections. Collections, colors, and materials can be combined to create the perfect kitchen for your home.
Download our kitchen design guide or stop by our showroom to get the design process started.