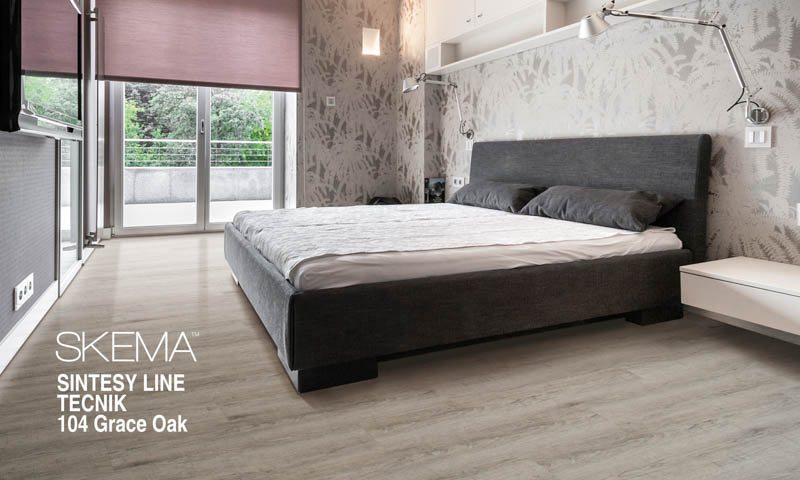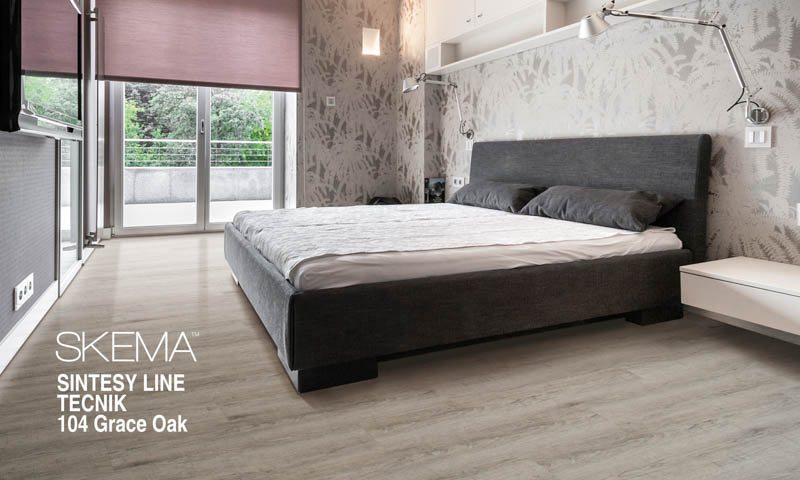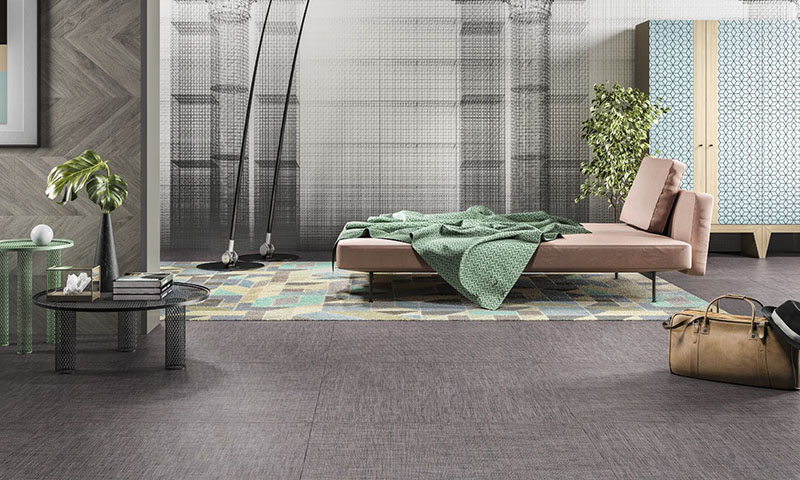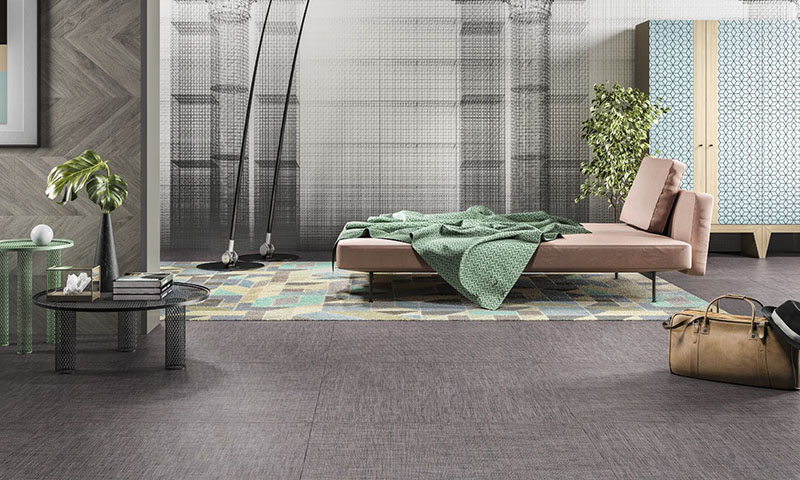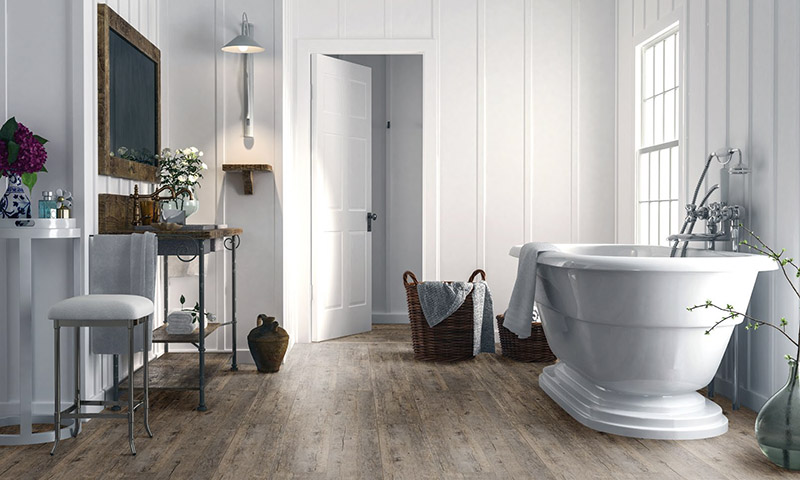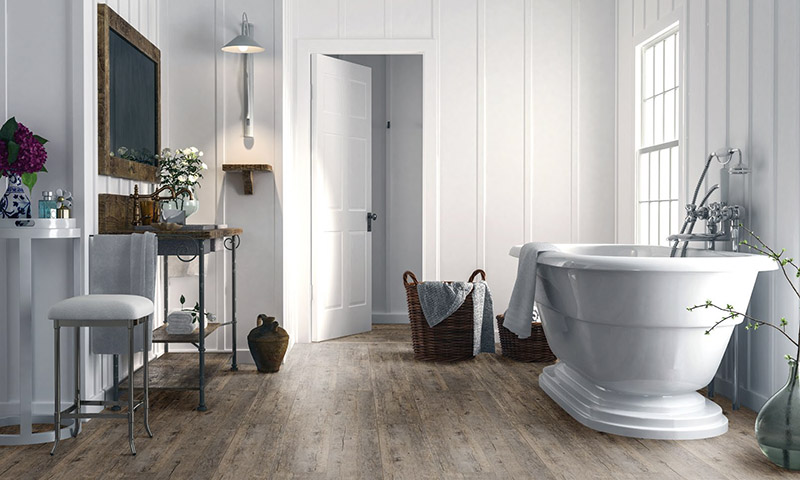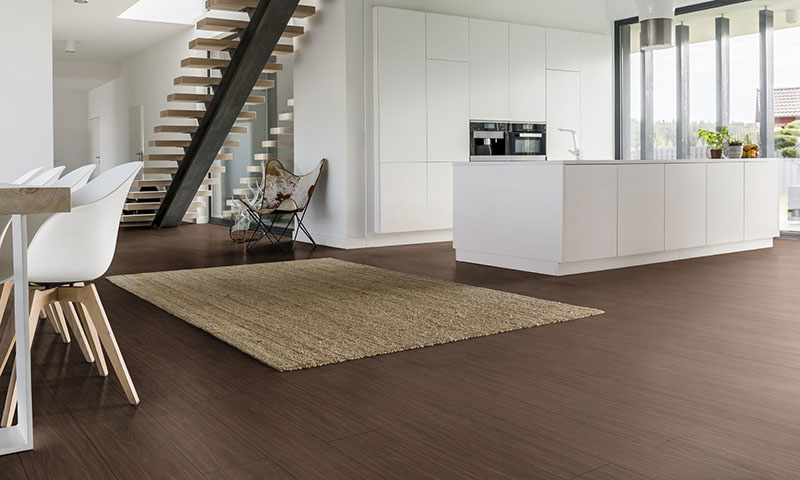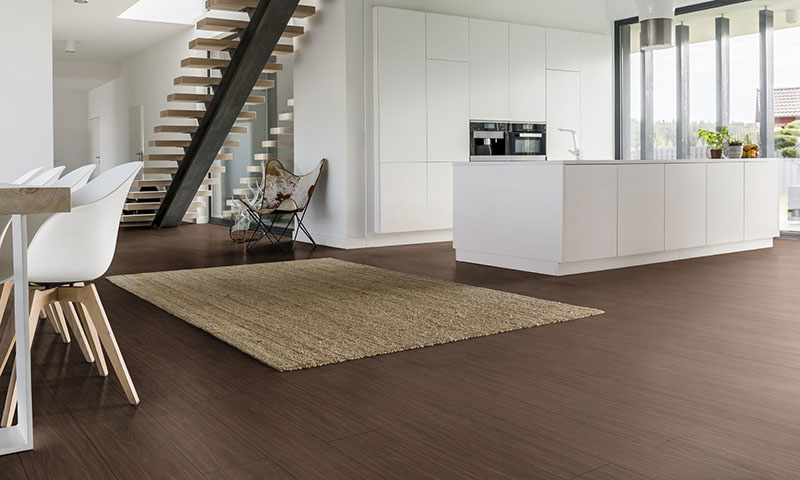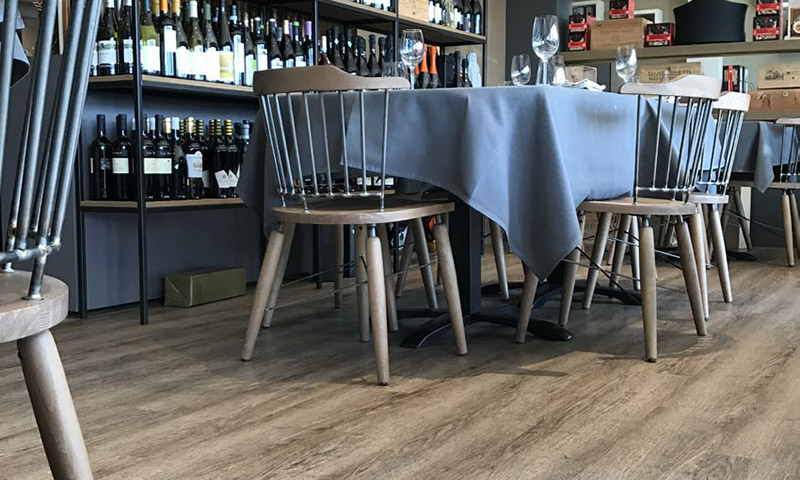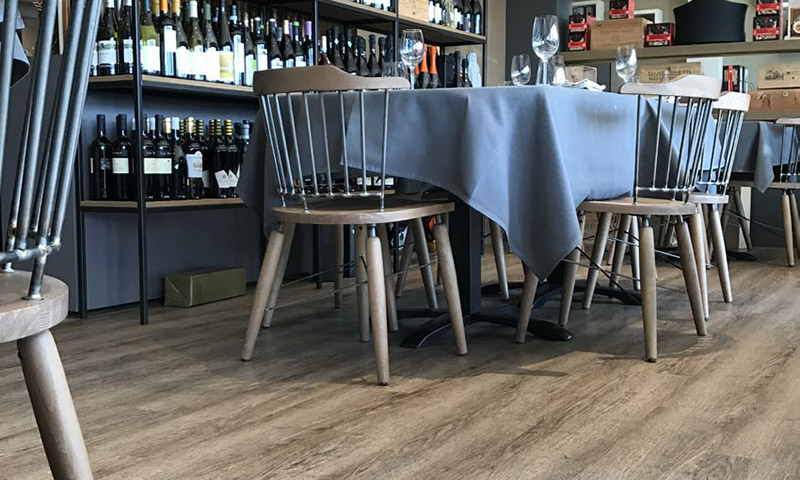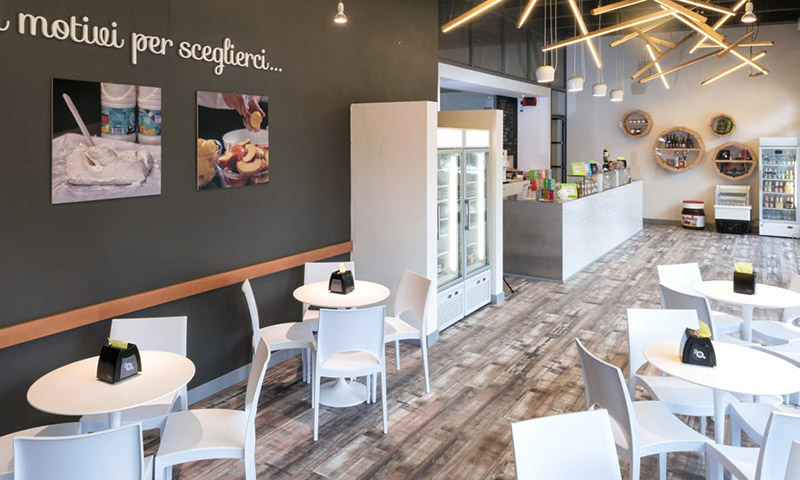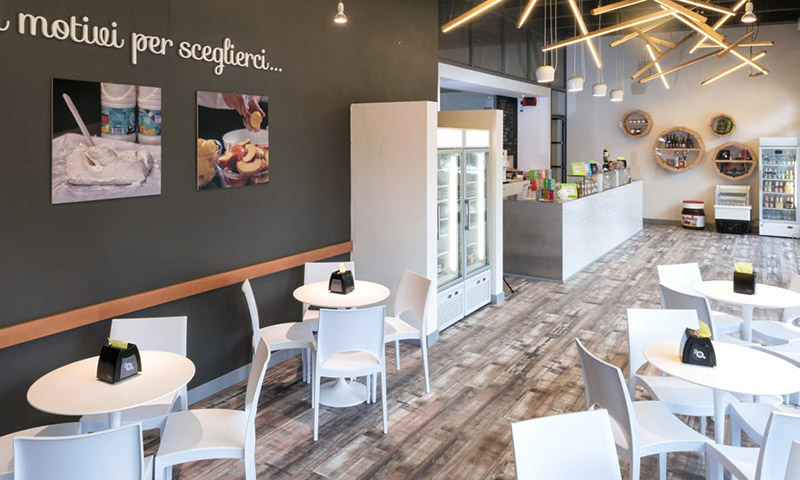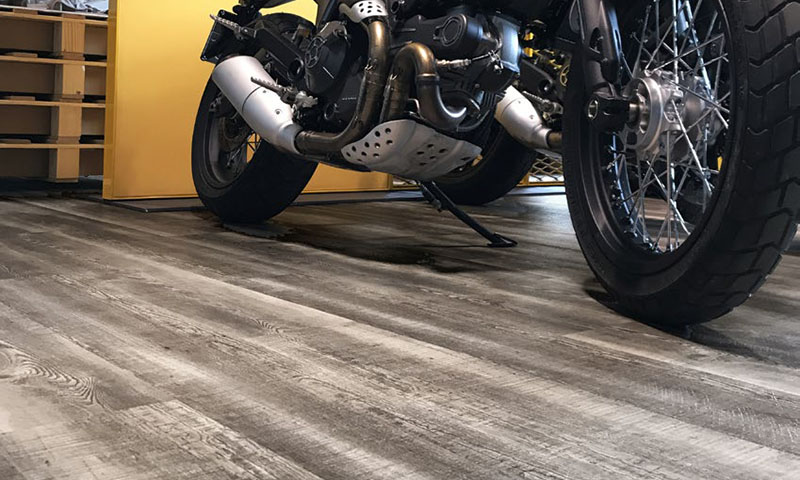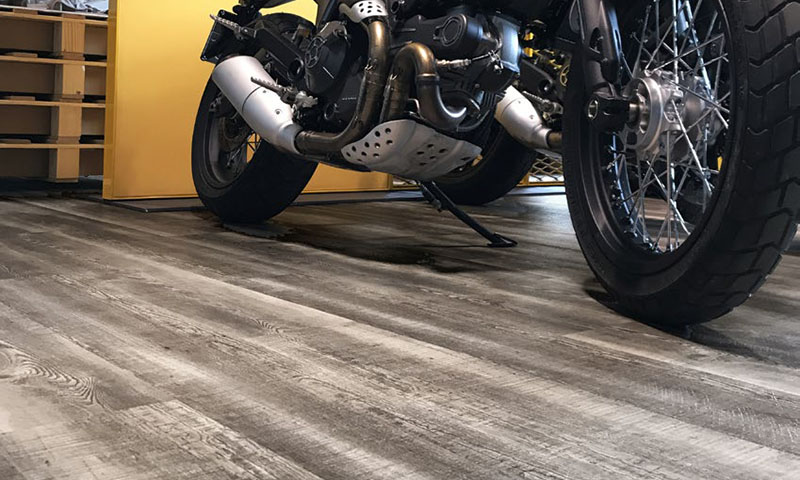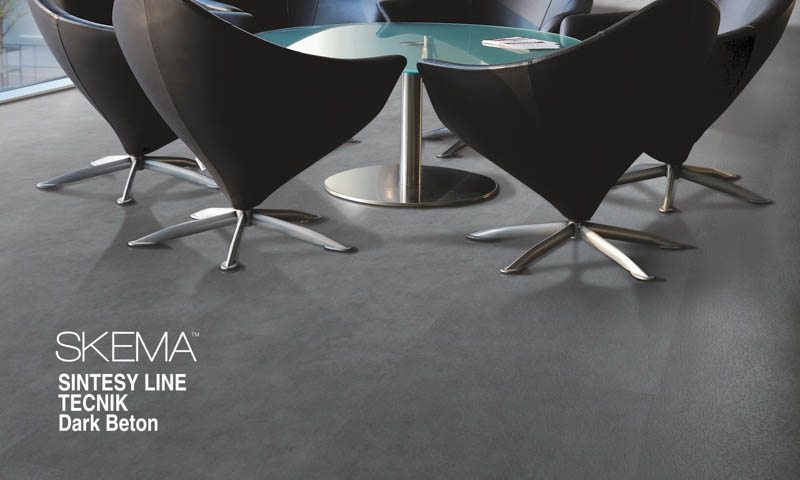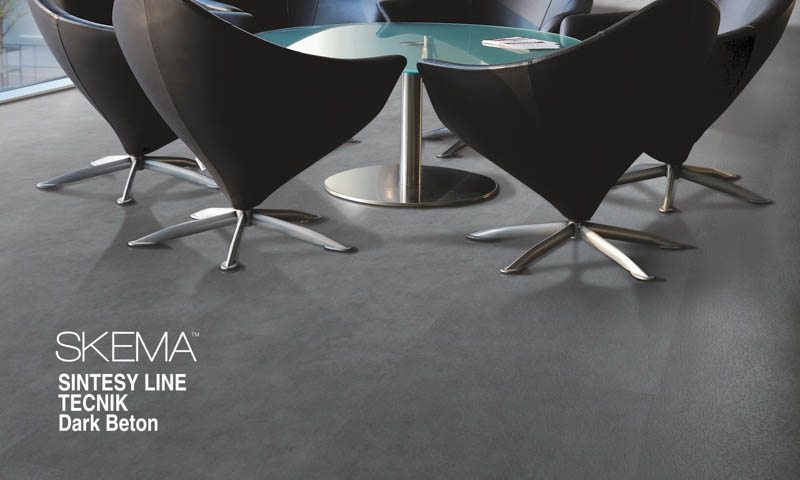 High-quality, durable, and eco-friendly luxury vinyl flooring in elegant wood and stone textures designed for a modern lifestyle.
You're far more likely to change the décor of a room than you are to change the flooring. So the floor you choose has to be durable, strong enough to withstand the wear and tear of a busy modern lifestyle, and resilient, beyond trends, stylish and classic. The floor also has to be easy to clean, to keep it looking like the day it was installed for decades to come.
The Sintesy luxury vinyl flooring collection by Skema includes Connect, resilient and flexible, Star.K, more rigid and resistant to marks and scuffs, Flex, for spaces that require additional thermal insulation, and Fit.Lay, a jointless, self-laying flooring. These beautiful, high-end floors are suitable for any room in your home—kitchen, bathroom, laundry room, and even the garage—and they won't break your budget.
Surface finishing is one of the most important aspects of creating high-quality luxury vinyl flooring. Sintesy floors are meticulously engineered to replicate the look and feel of natural wood and stone. They are elastic, sound insulating and sound absorbing, and warm to the touch—you'll love going barefoot on a Sintesy floor!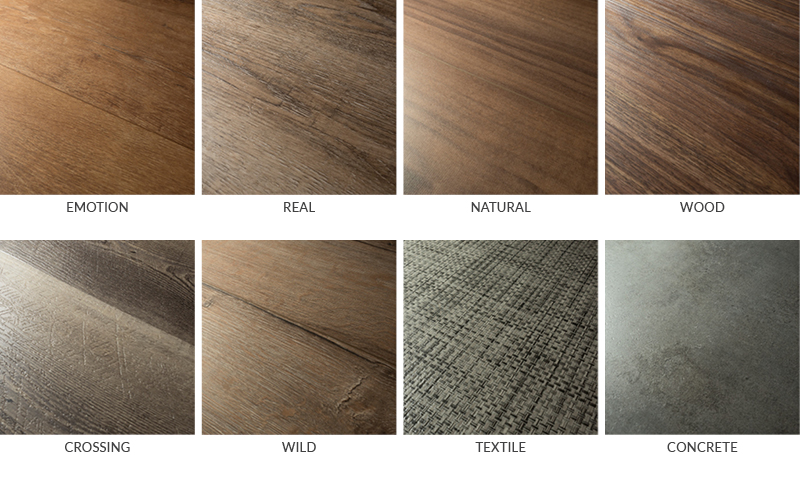 Sintesy luxury vinyl flooring is designed to withstand spills, scuffs, and scratches. Planks are expertly installed for a watertight fit making the surface easy to clean.
Sustainability doesn't just mean choosing natural, recyclable materials. It means creating a product that can be reused instead of thrown away. Sintsy flooring is manufactured with HDPE and reinforced with glass fibers to create a reusable, eco-friendly material. Skema is style with a conscience.
Sintesy luxury vinyl flooring is highly customizable. Planks are available in several lengths and widths up to 85" long. There are several joint systems available depending on preference and use. Every floor is custom-designed for the space. Choose the size, color, finish, and installation system that's right for your home or business.
Skema began manufacturing pre-finished floating laminated flooring with HDF base support in 1992. Today the company offers a complete range of flooring systems for your home, office, and indoor and outdoor public spaces. Skema is committed to protecting the environment by using sustainable materials and processes.
Browse a small selection of images featuring Skema's vinyl flooring above, download the catalog with the link below, or call us today to schedule your free, no-obligation consultation.
Download the Sintesy catalog