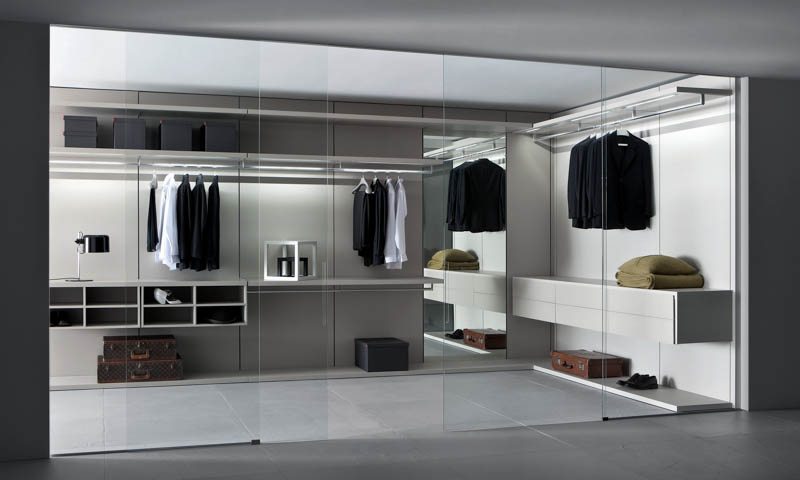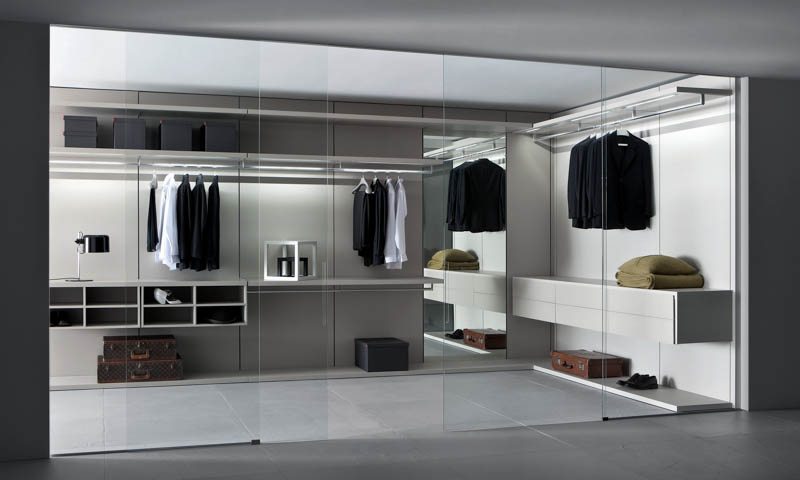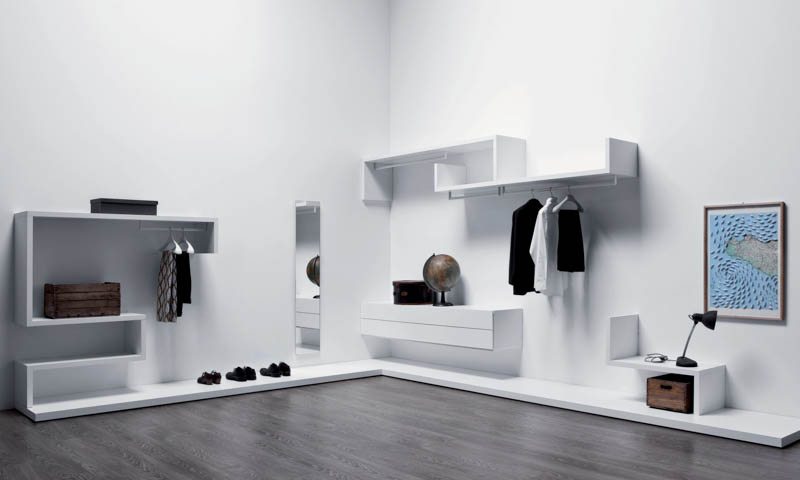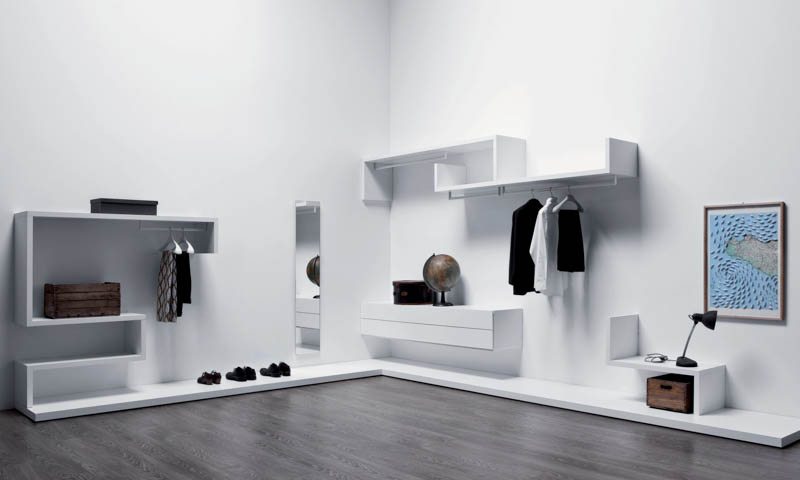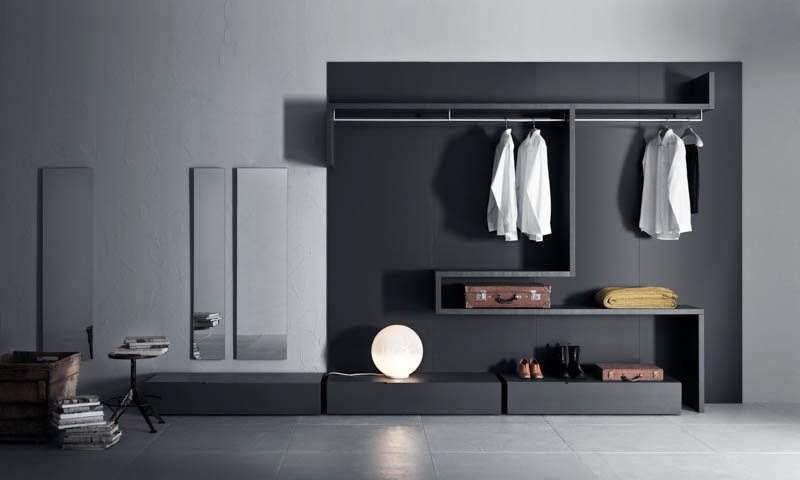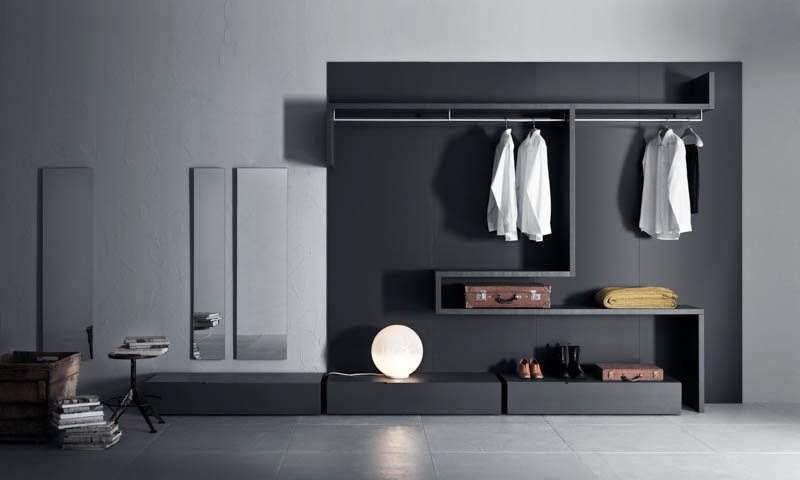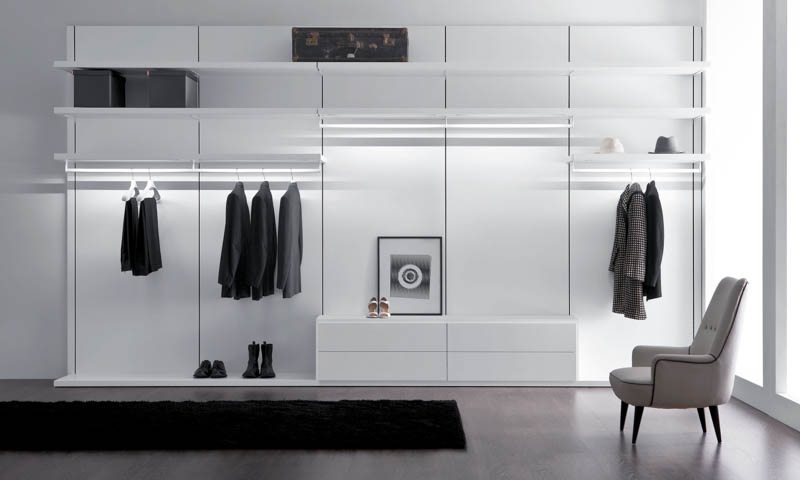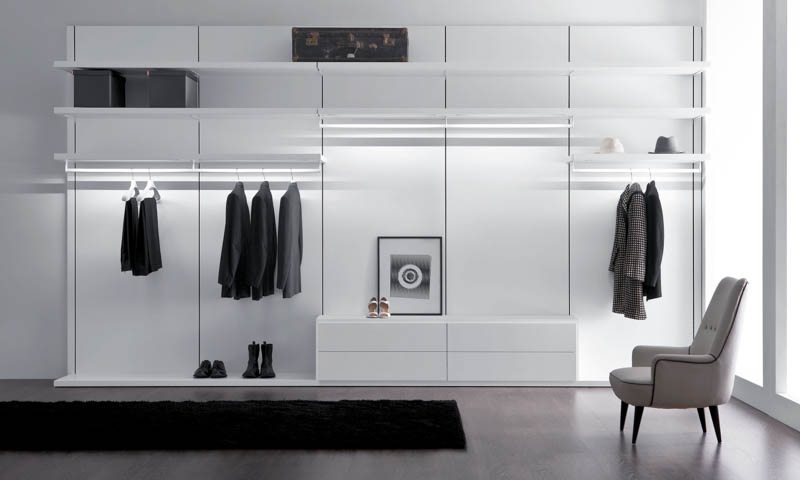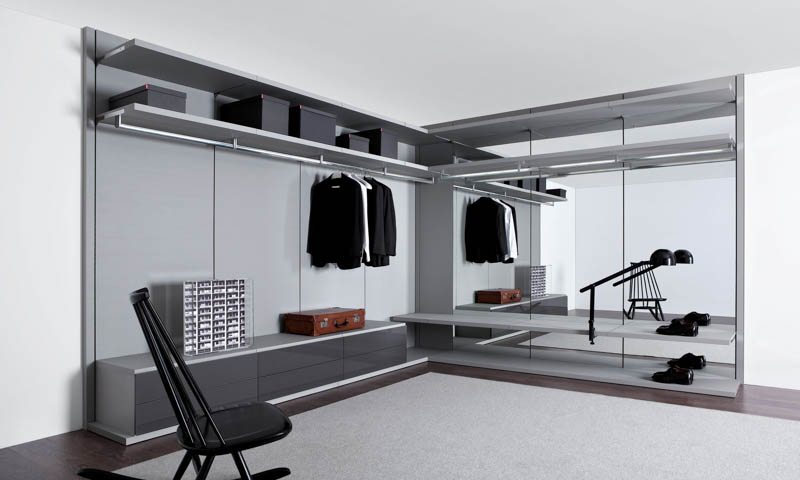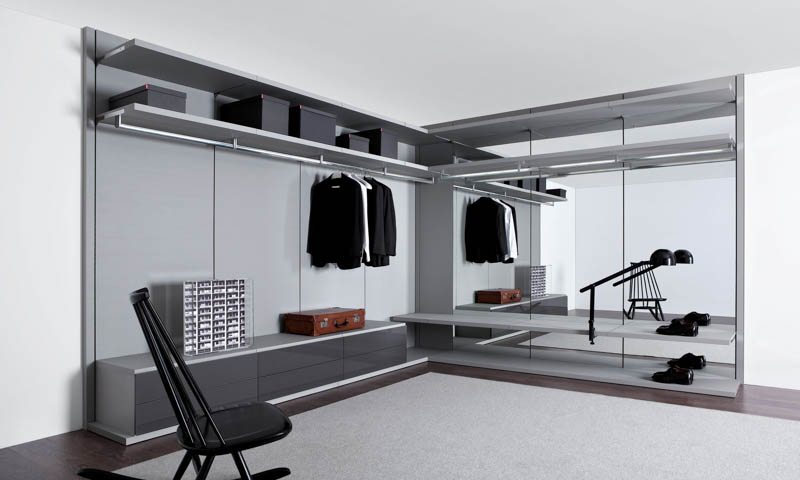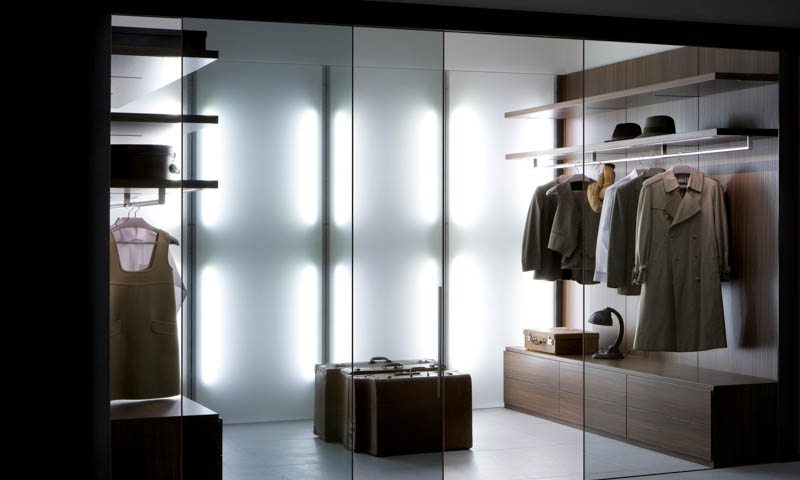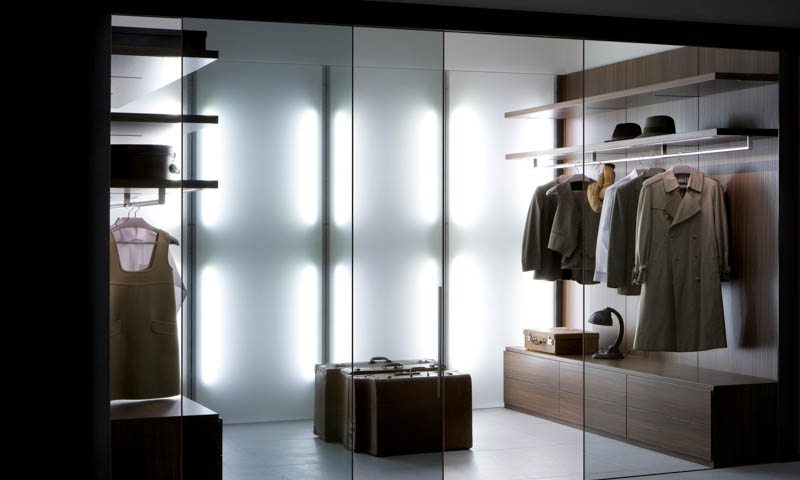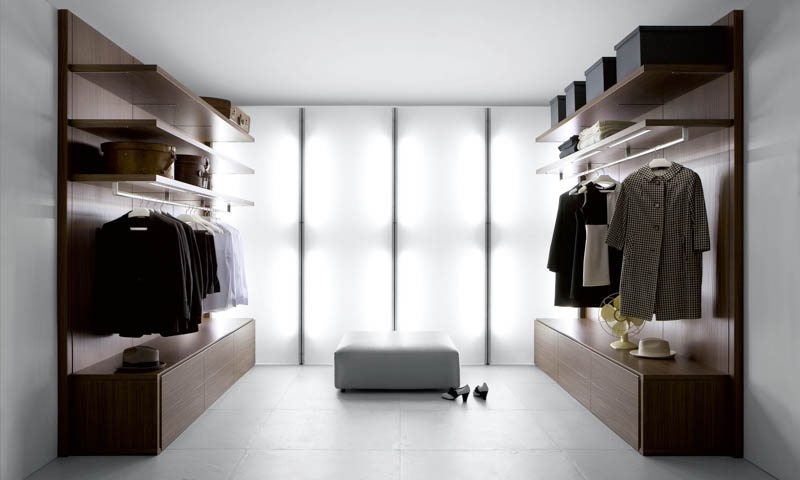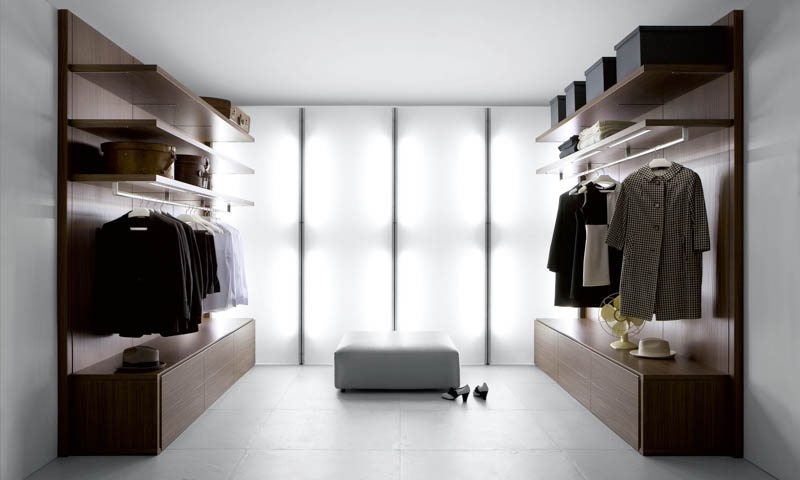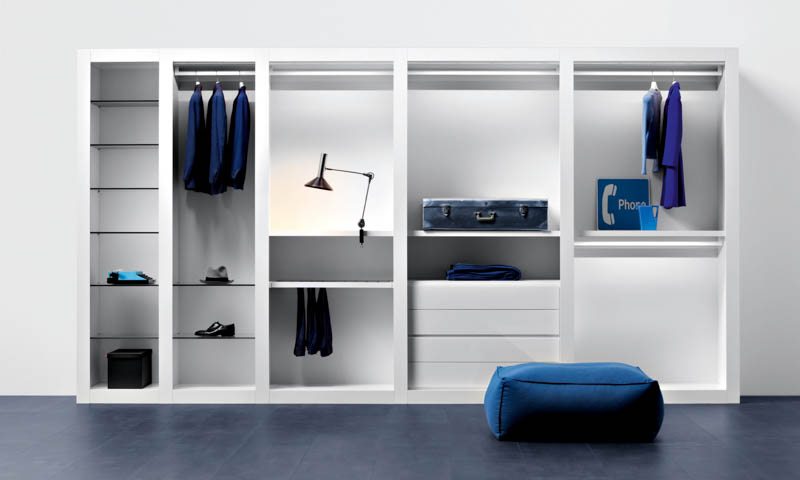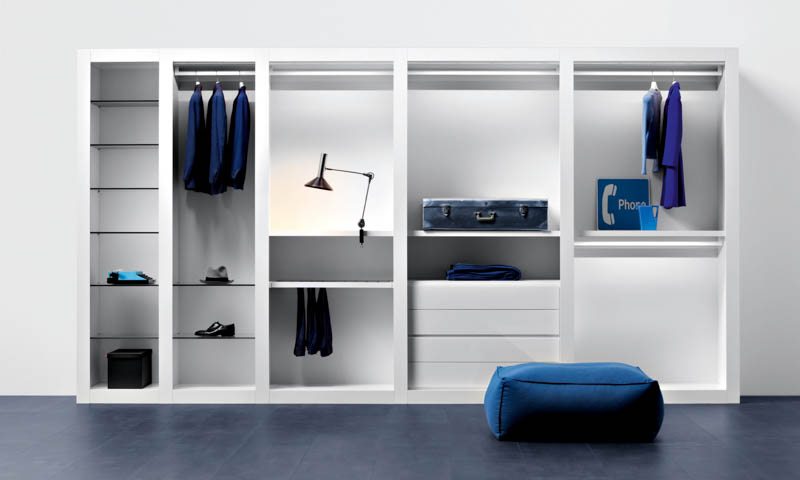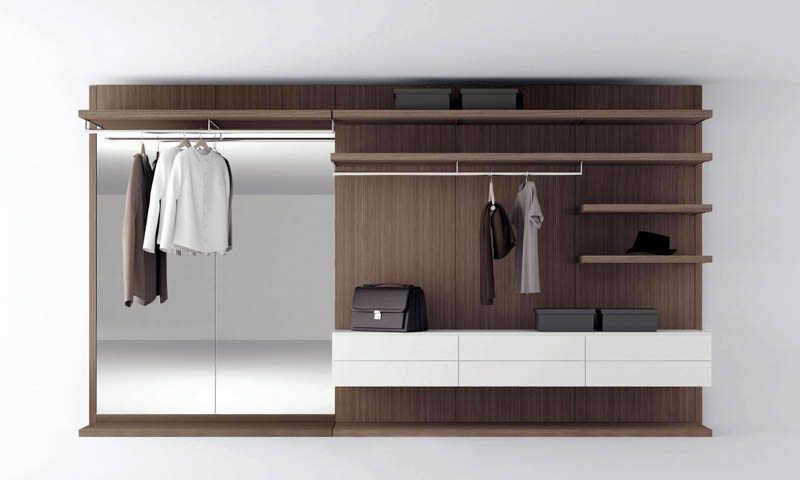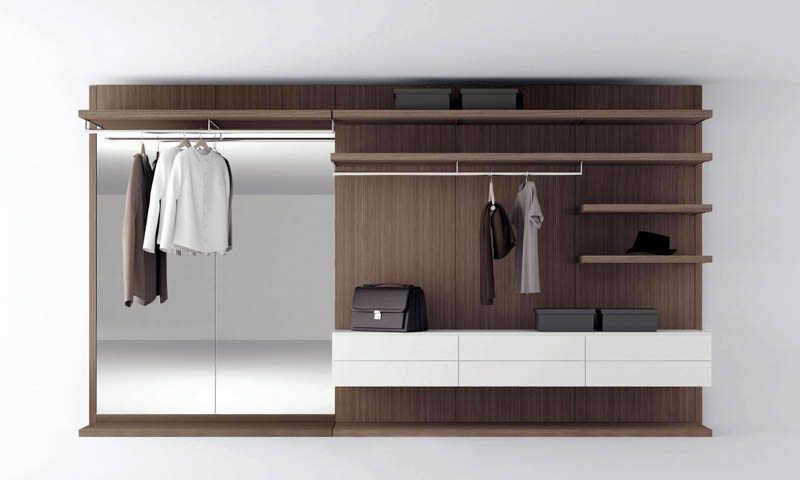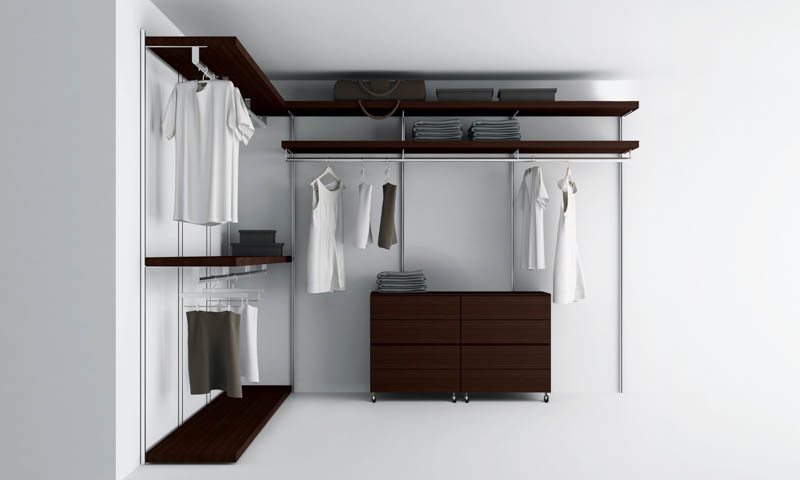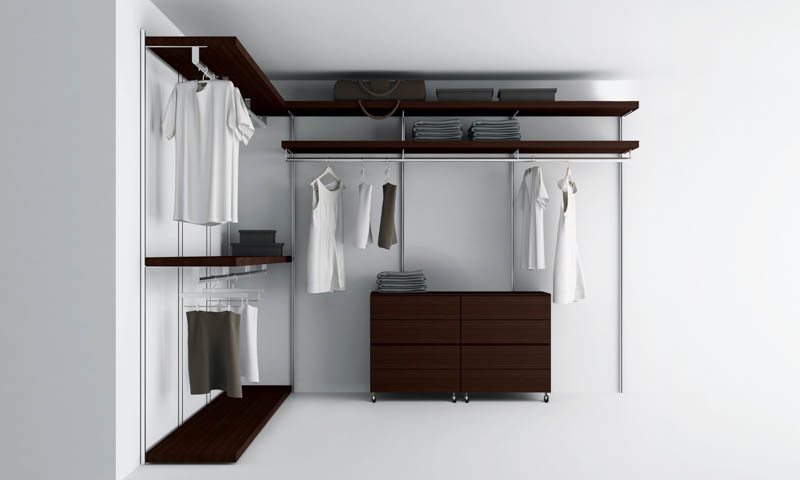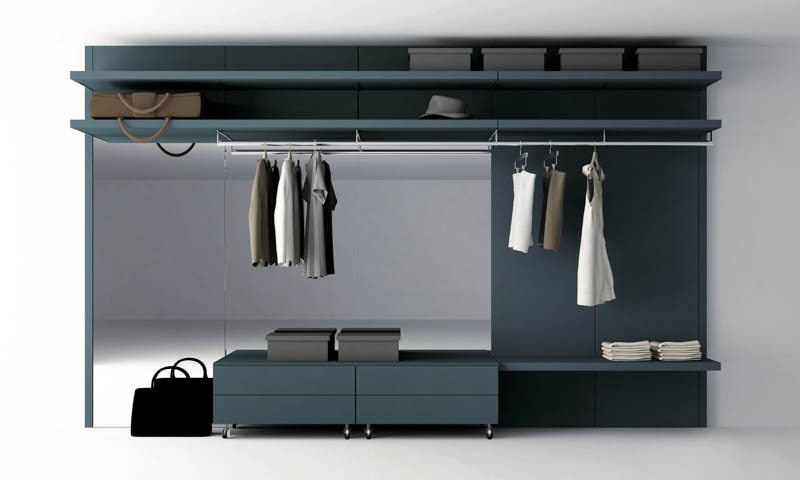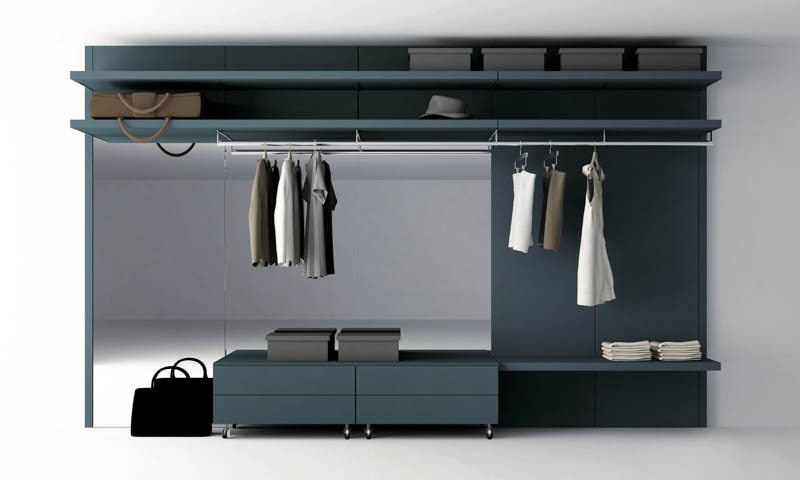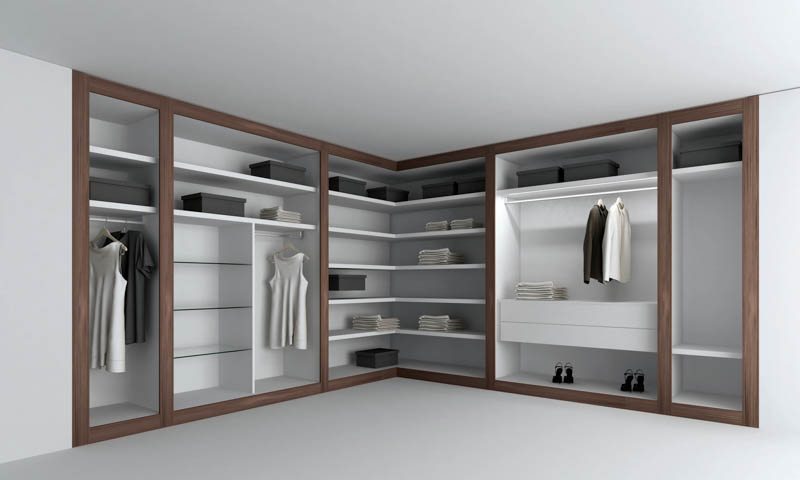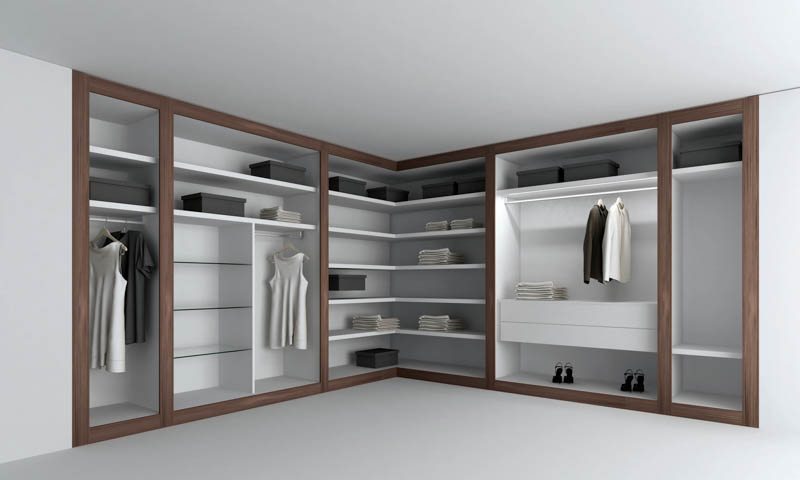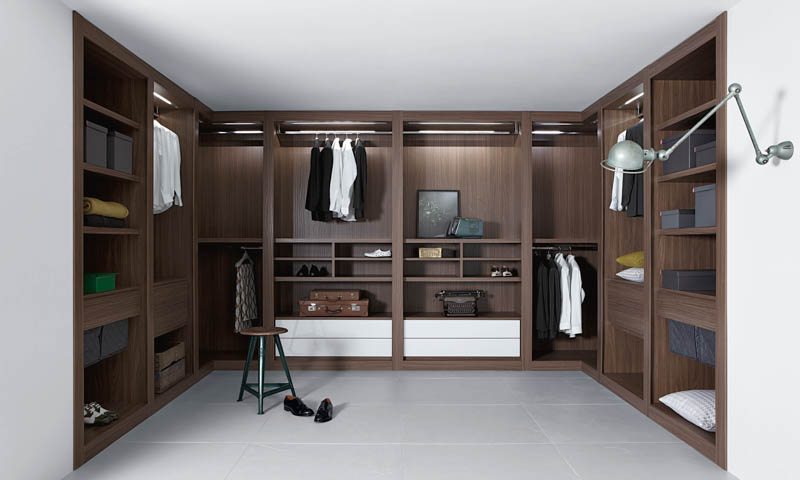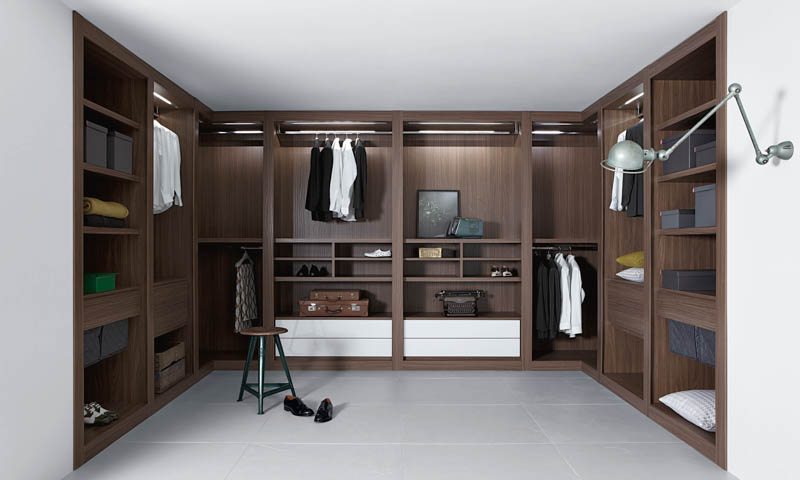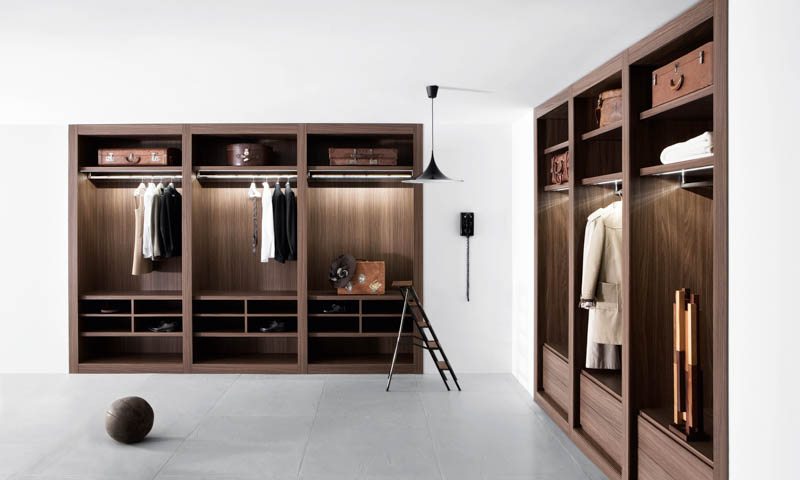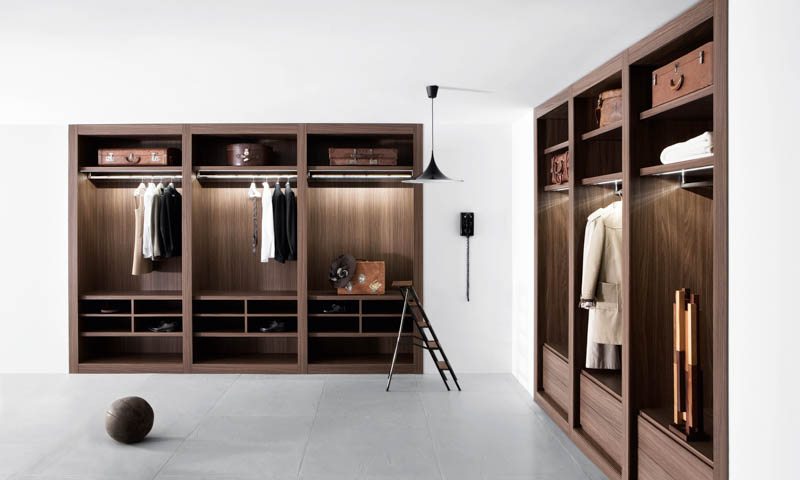 Custom walk-in closet systems designed to meet all your dressing and organizing needs.
Pianca offers custom-designed, walk-in closet solutions that combine functionality and beauty available in a variety of colors, textures, and materials. Closet elements are available as wall-mounted units or affixed to a panel. Drawers can be wall-mounted or on wheels. These unique closets are designed to perfectly meet your needs while also reflecting your personality.
You can choose from a vast array of uniquely modular additions for your new Pianca closet, as well as request custom-designed solutions that can accommodate any size space, ensuring that your closet will meet your exact needs.
Smooth, frameless doors, available in opaque or clear glass, will complete your new closet, offering seamless integration with the rest of the room. By choosing Pianca, you choose the quality and experience, functionality and durability of a leading Italian furniture manufacturer.
Pianca's five walk-in closet solutions can be customized to fit modern, contemporary, transitional, or traditional homes to please even the most discerning buyer.
The Anteprima collection is a walk-in closet system equipped with moveable modular shelves and drawer units, a wide range of accessories, and LED lighting. Cabinet and shelving in natural or lacquered wood finishes, the back panels can be in natural or lacquered wood, glass, or mirror.
Have you ever wanted an Island in your walk-in closet? This modular closet solution evokes exclusive boutique furnishings. This closet can be designed with drawers, shelves, shoe racks, and velvet-lined jewelry drawers. It can be finished with a glass display case.
The Libera & Snake collection is a new way of thinking about walk-in closets with panels and shelves made to measure to create functional yet playful spaces and shapes. Shelves can be wall-mounted or fixed on a panel and available in a variety of textured and lacquered finishes. The collection also includes a chest of drawers on wheels or wall-mounted.
The Siparo closets are equipped with a wide range of ergonomically designed pull-out accessories. The modules include a base, top, back panel, one or two doors (wing, sliding, or flush-sliding), and a dressing.
Vista is unique for its frameless sliding doors and very thin profile. The doors are available in wood or glass and the single or double tracks can be wall or ceiling mounted.