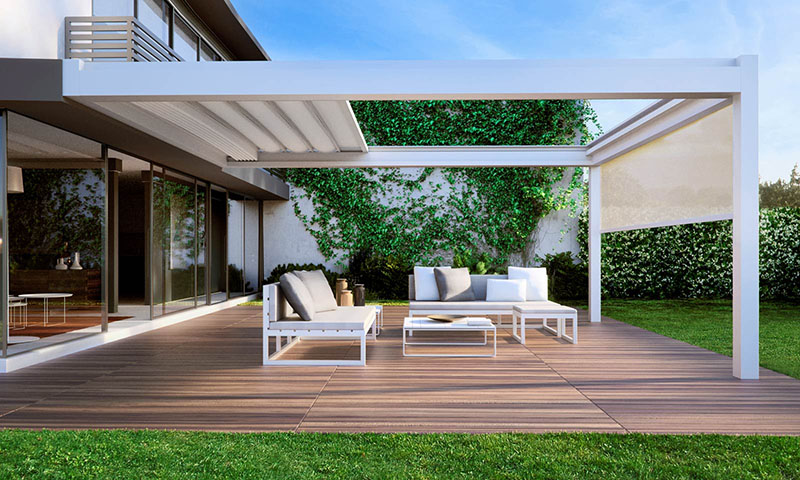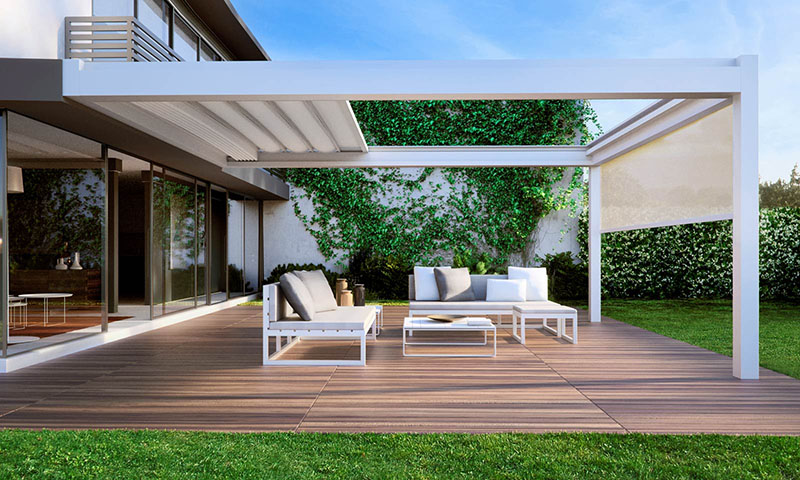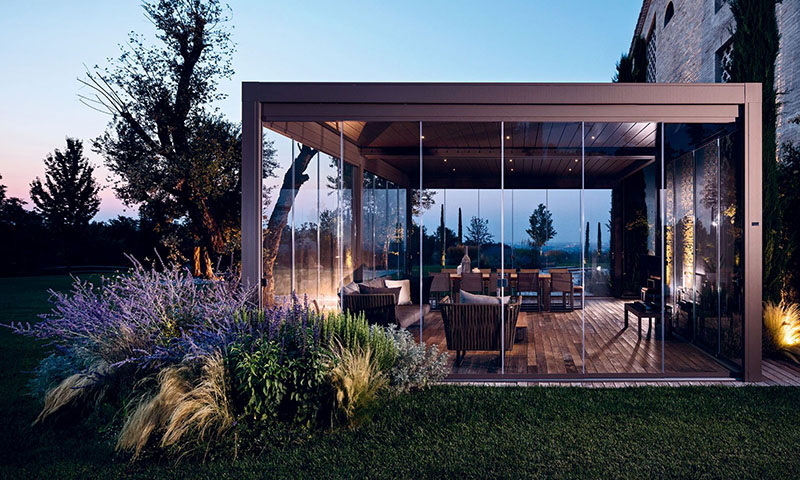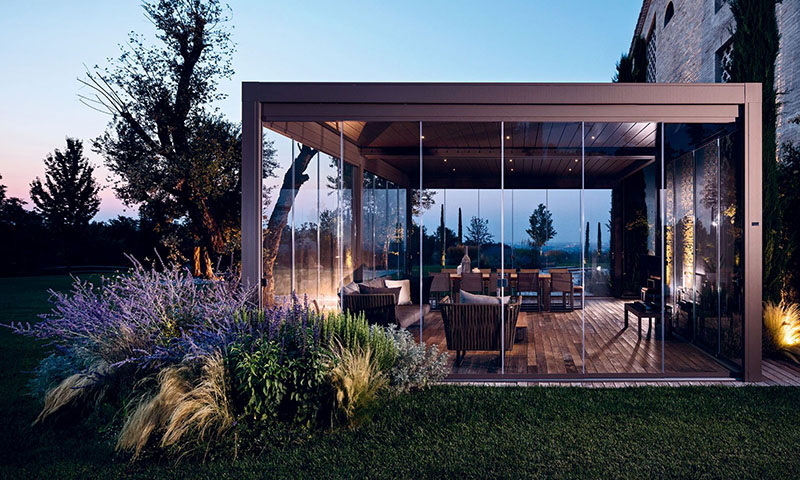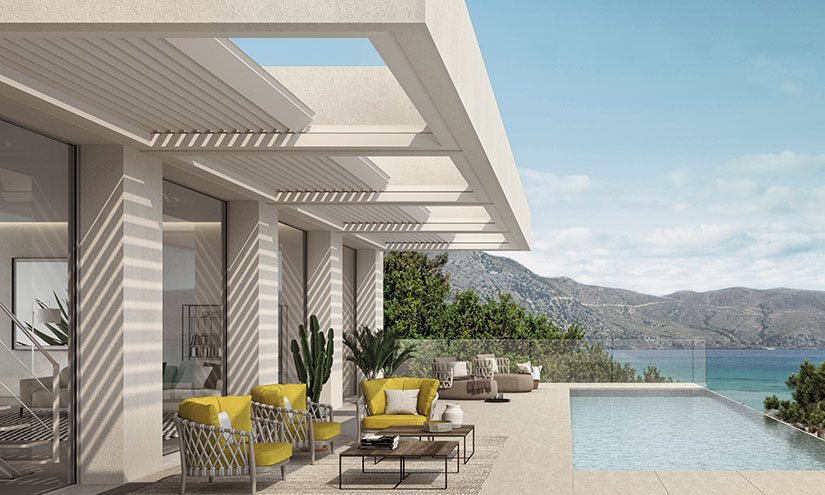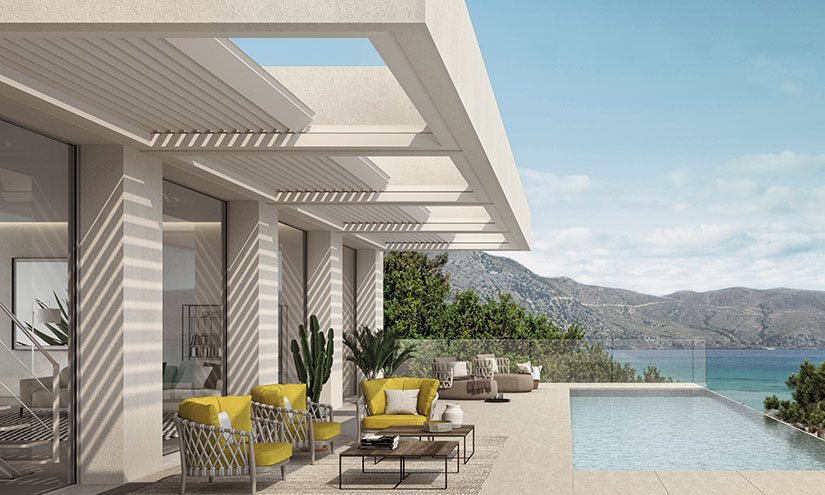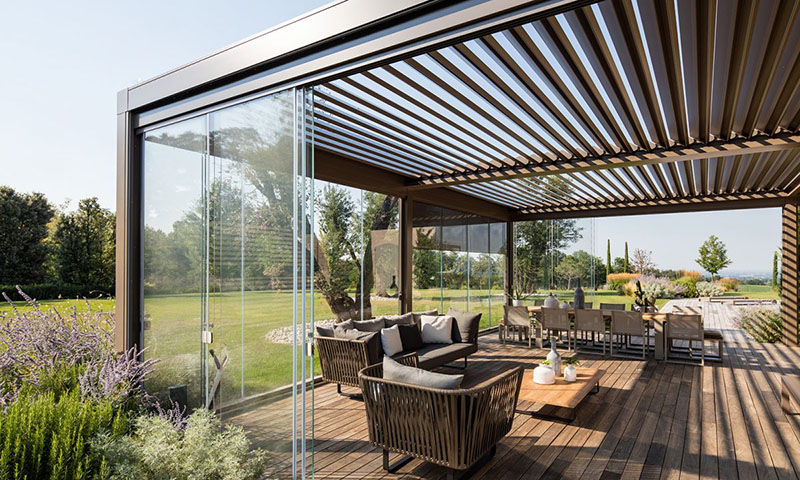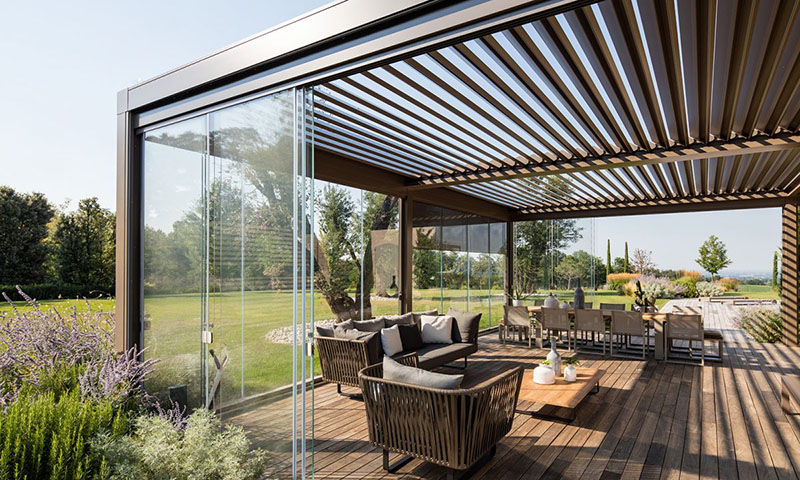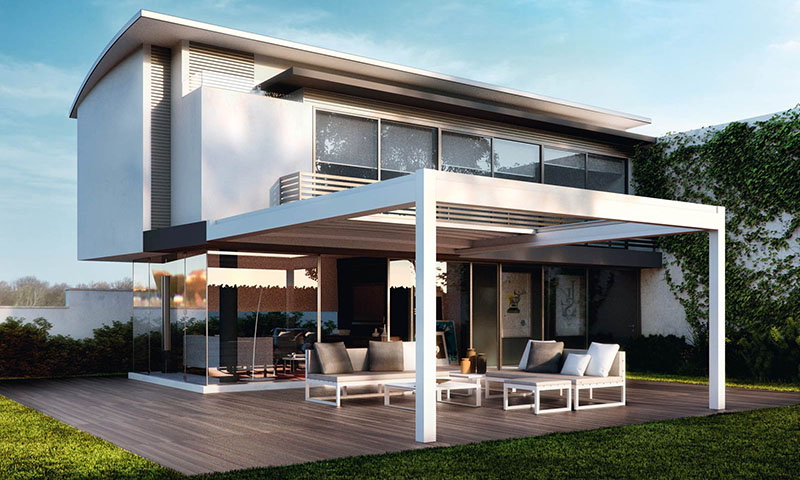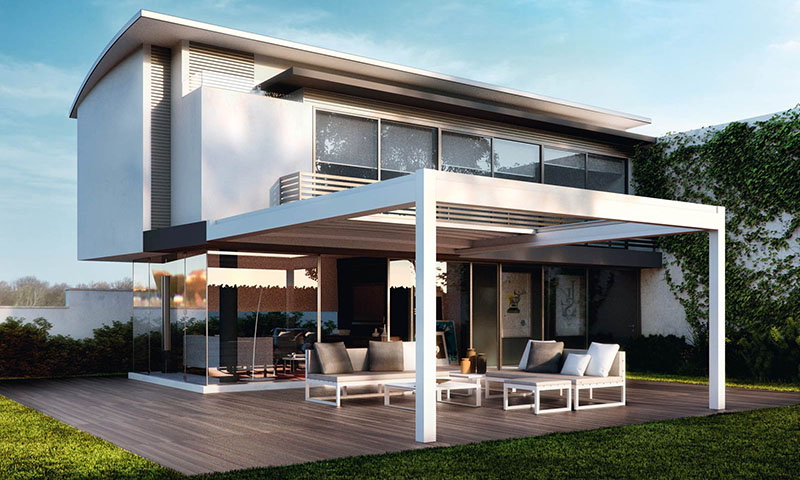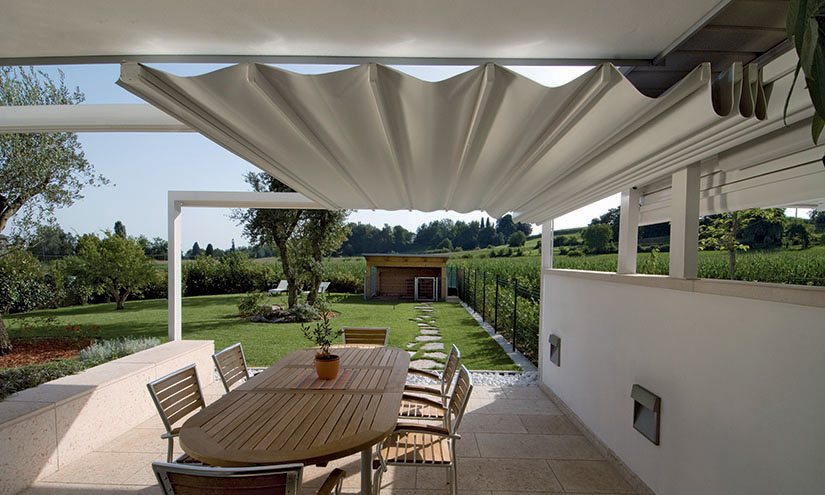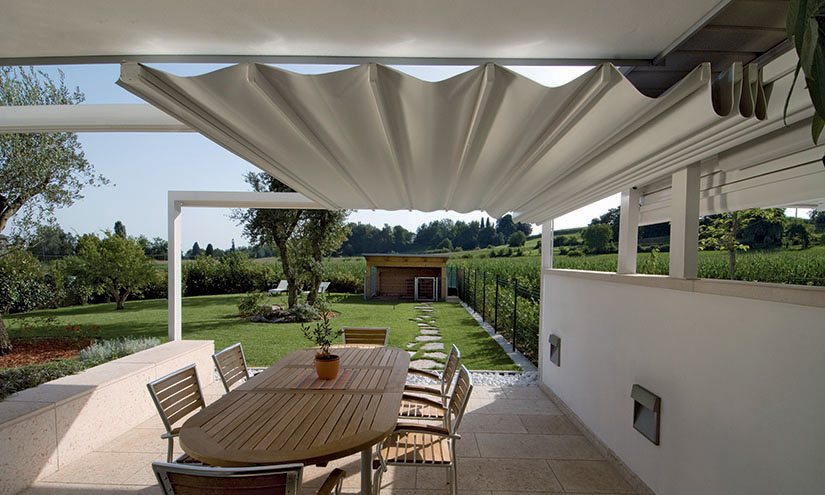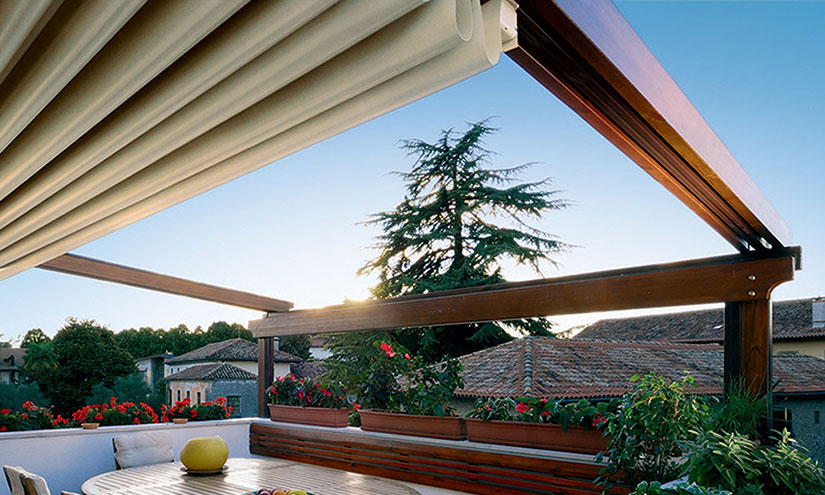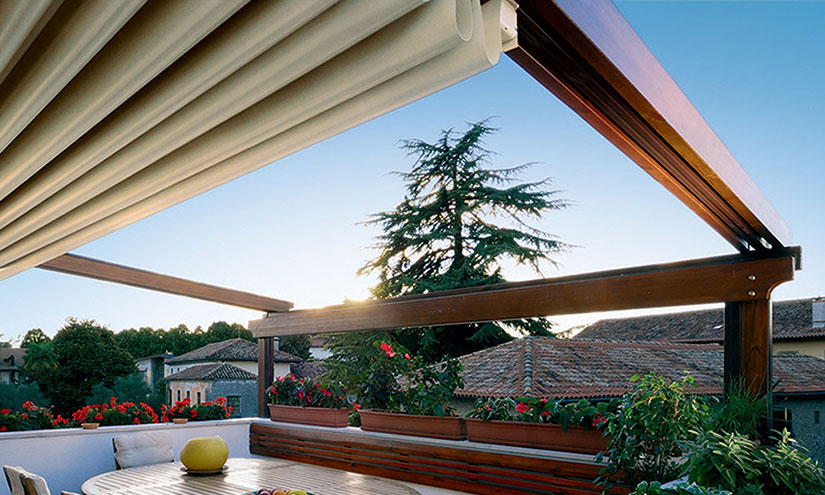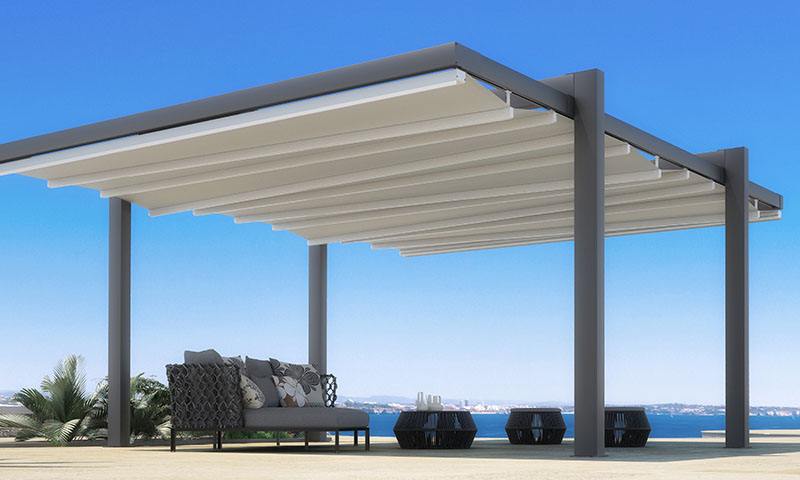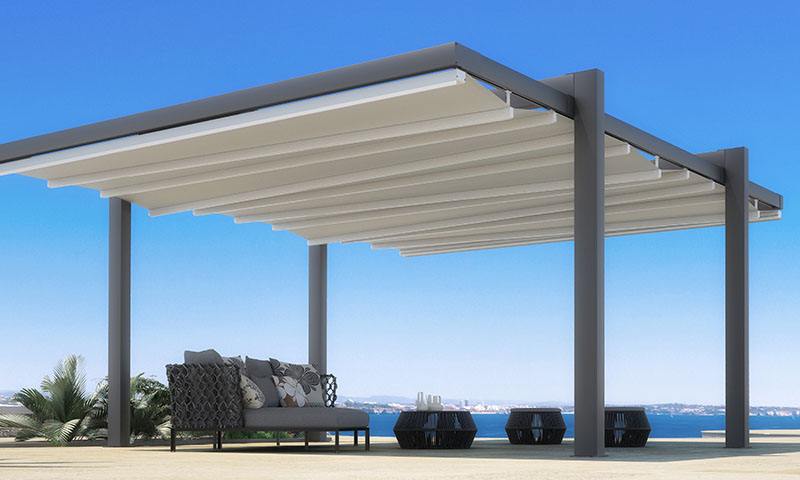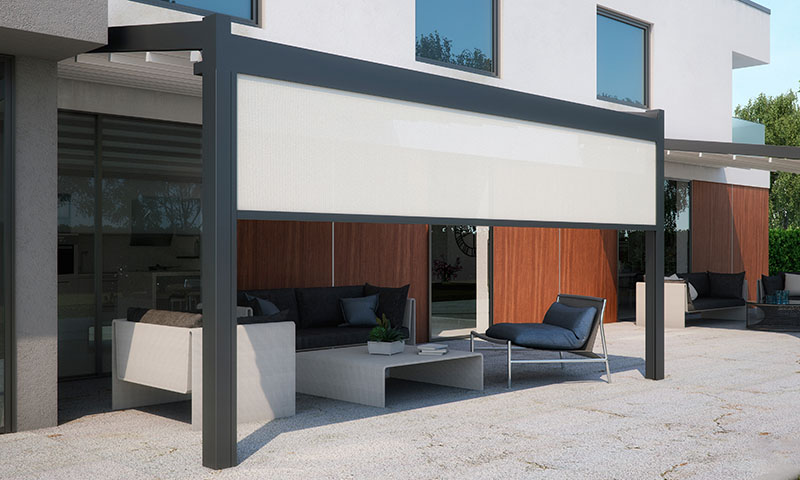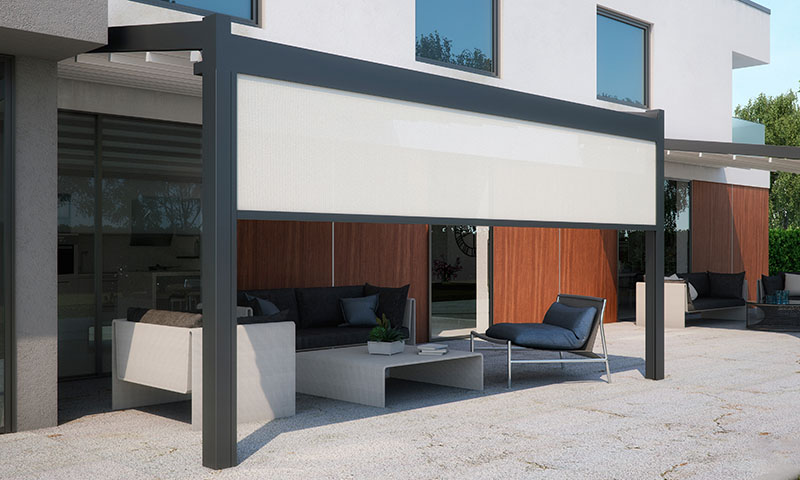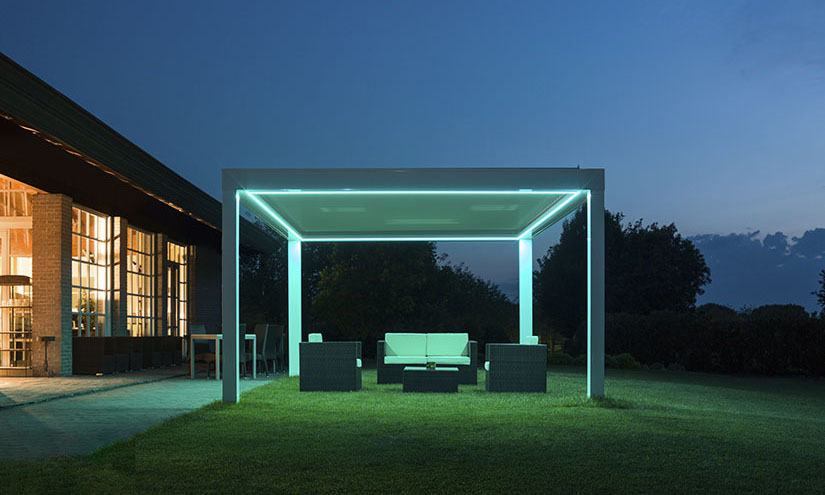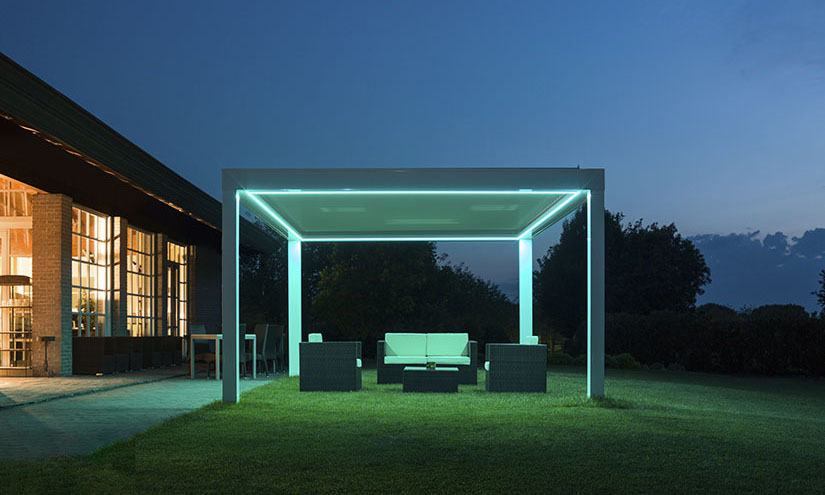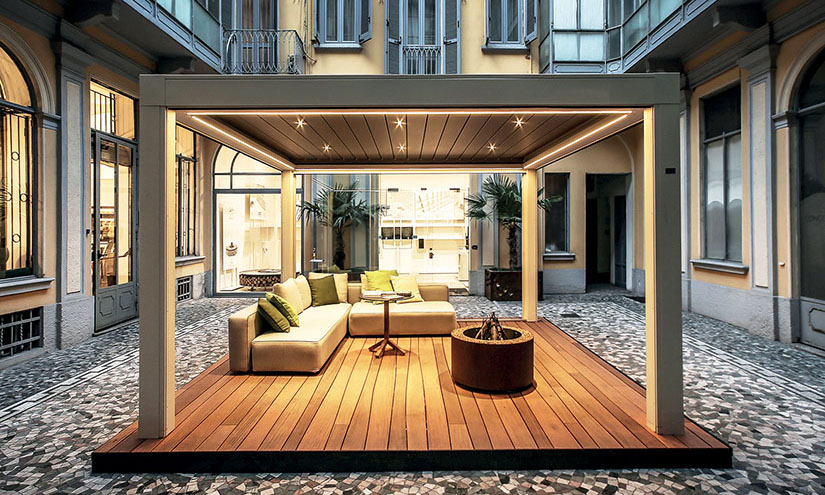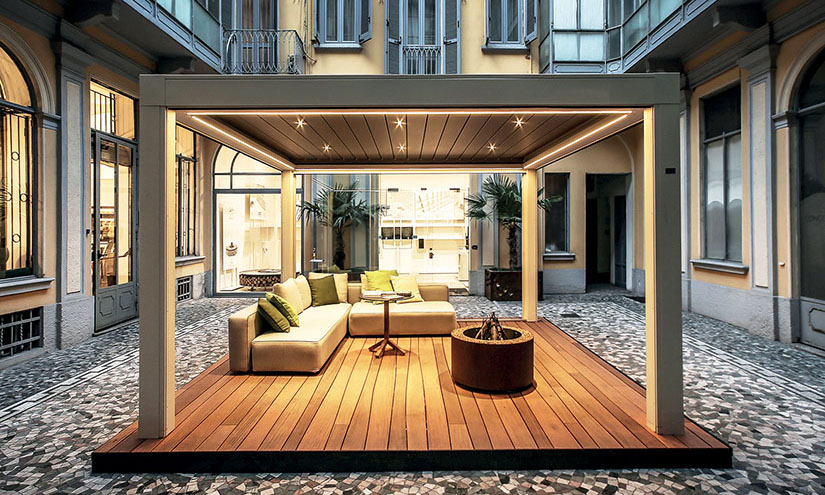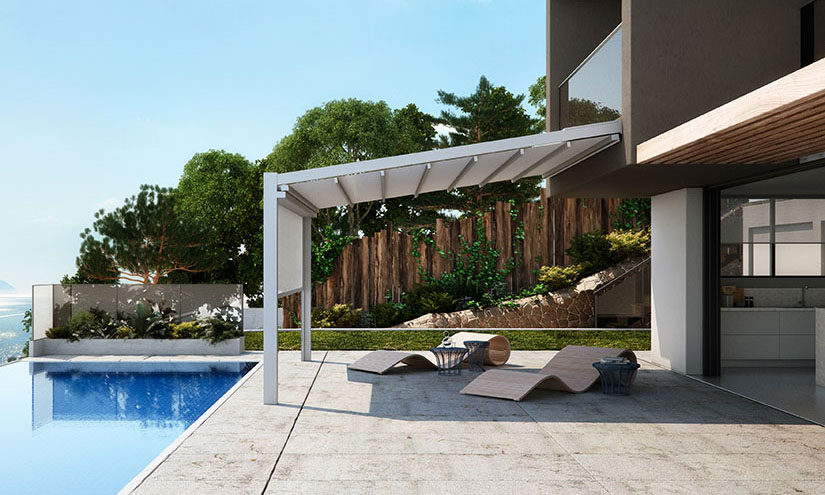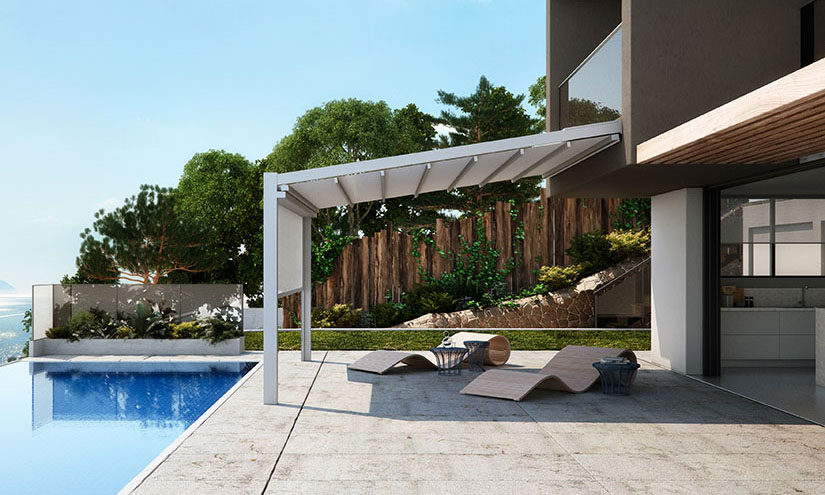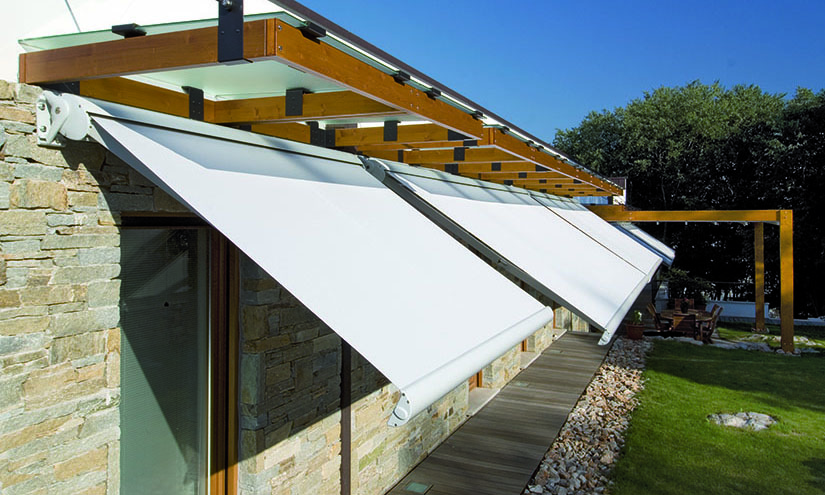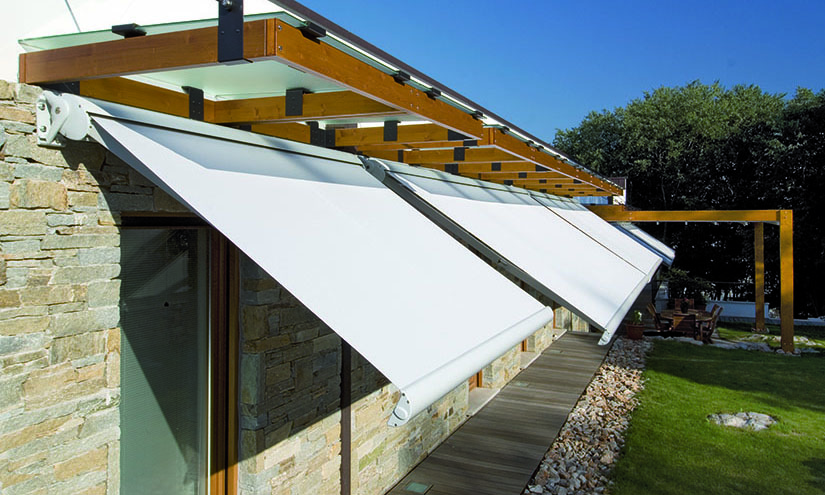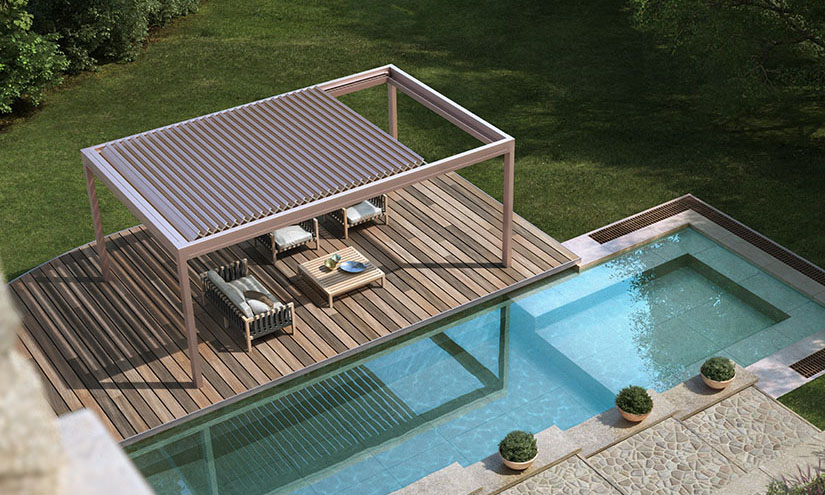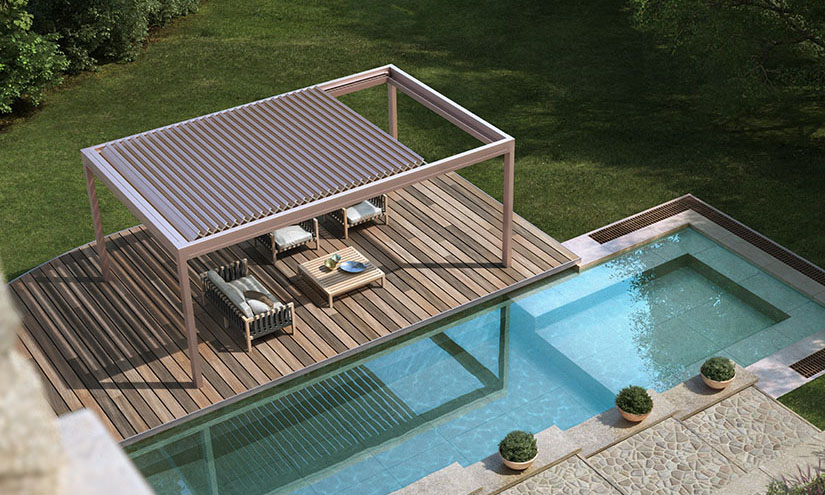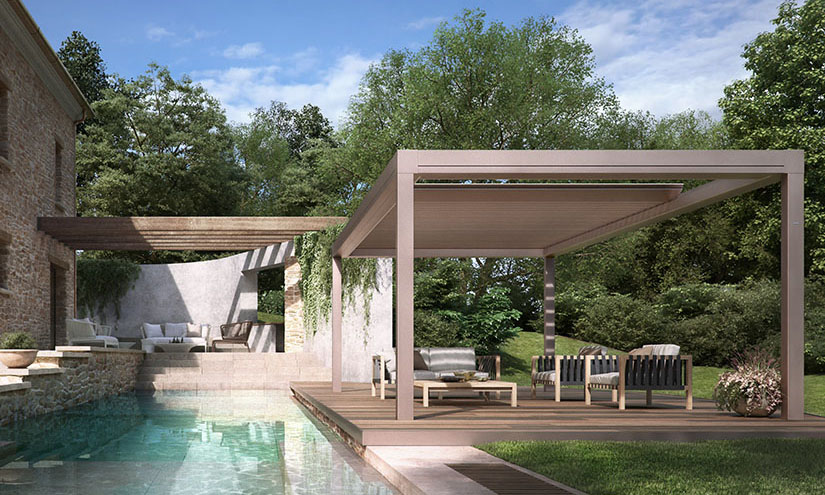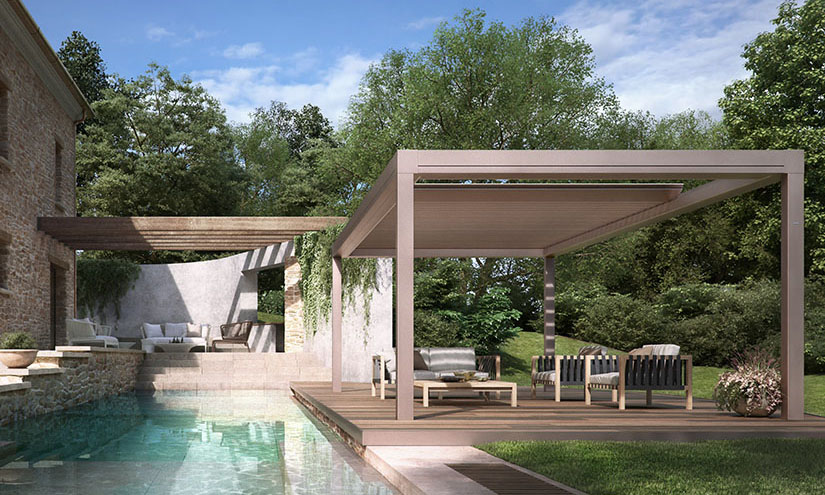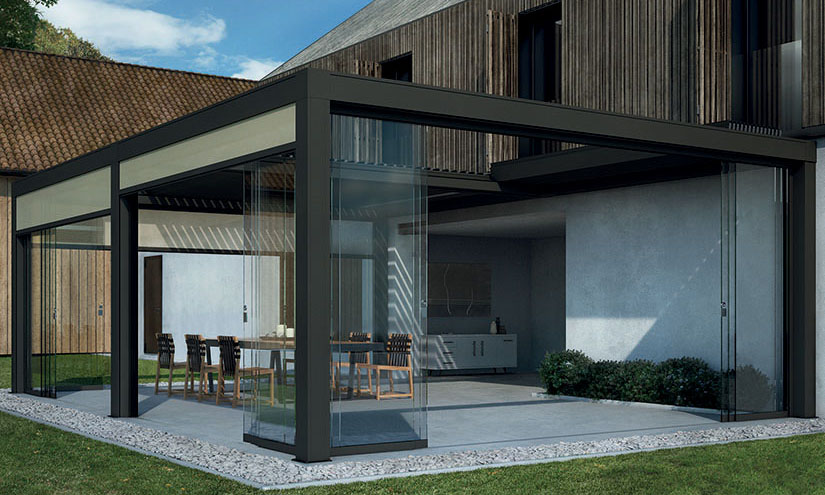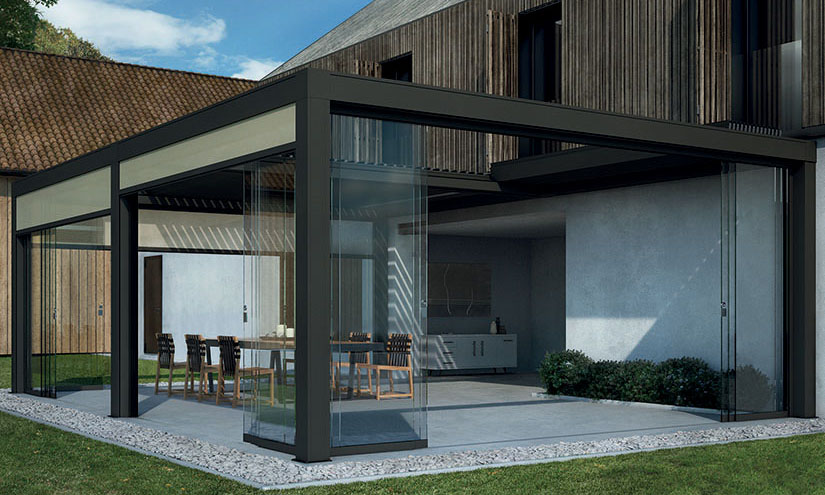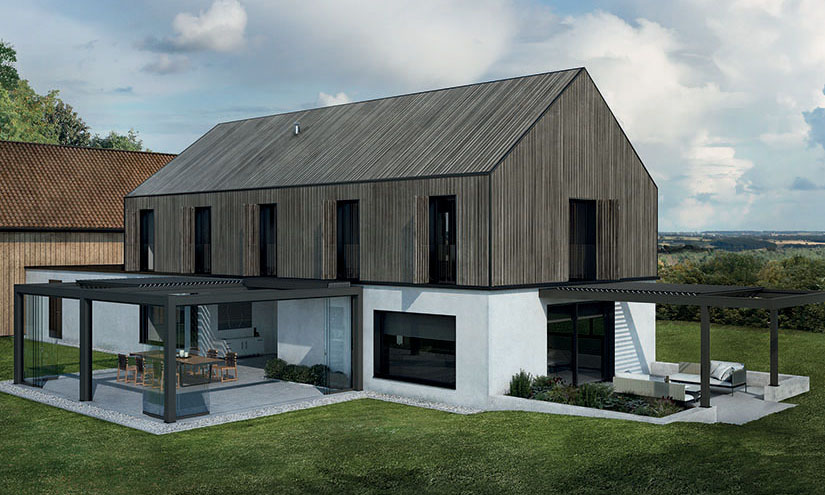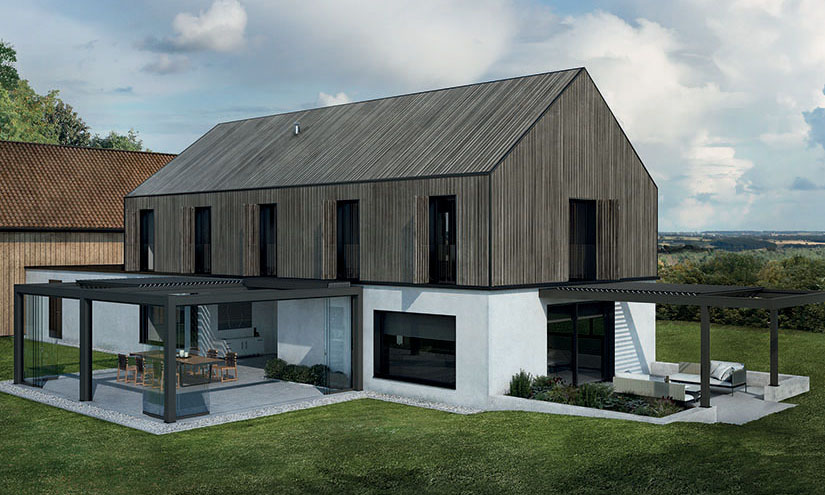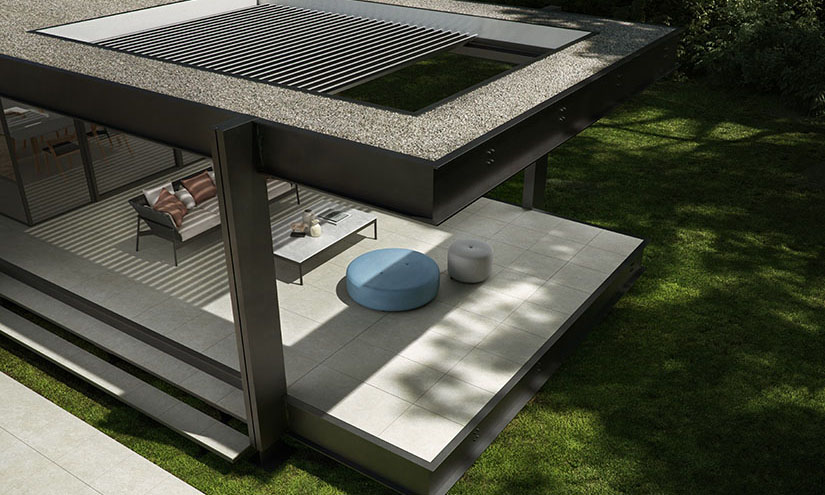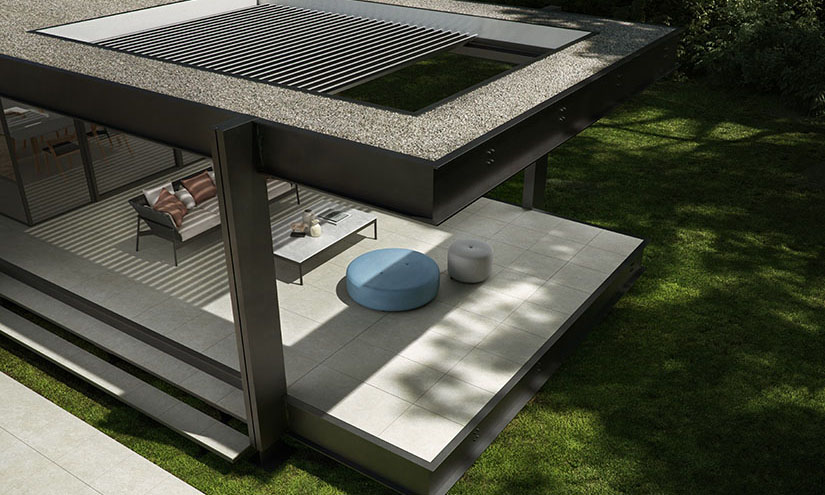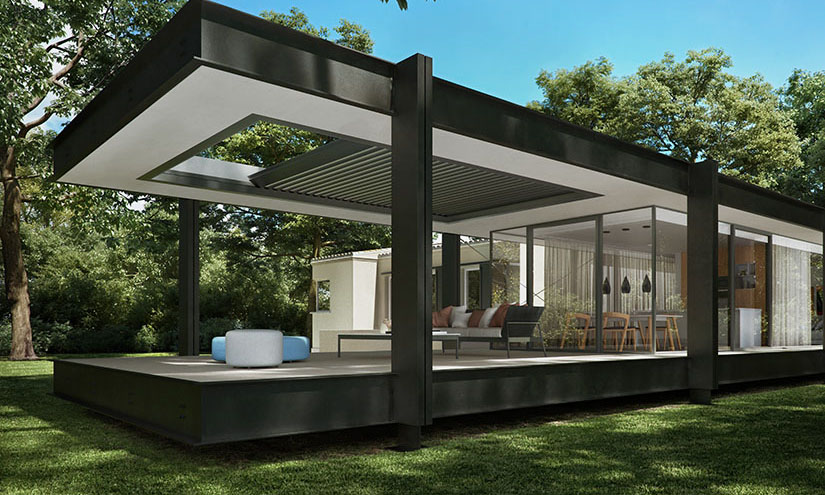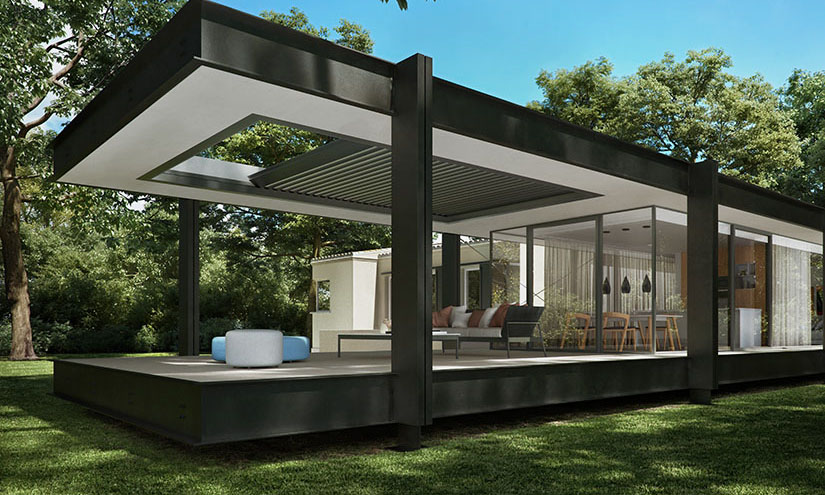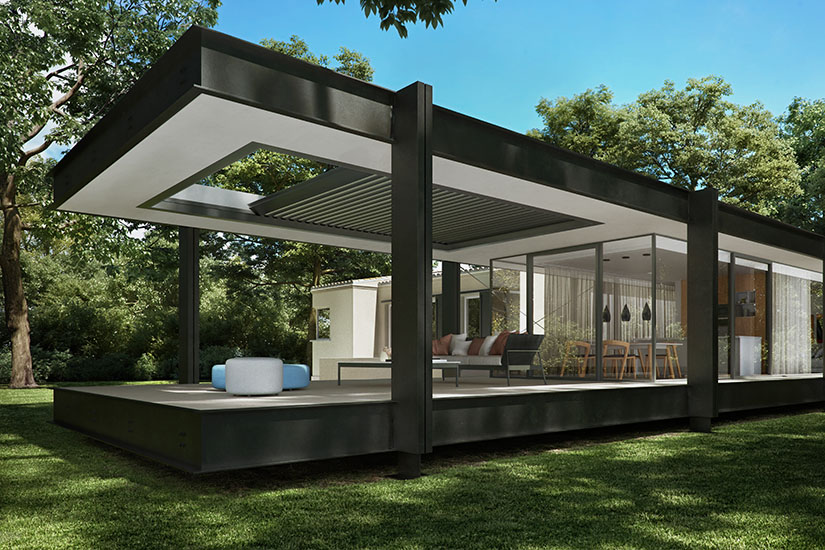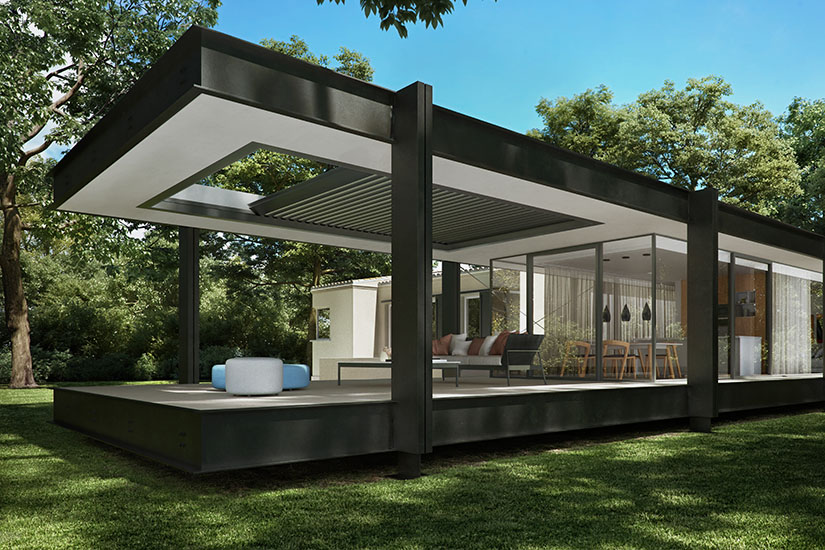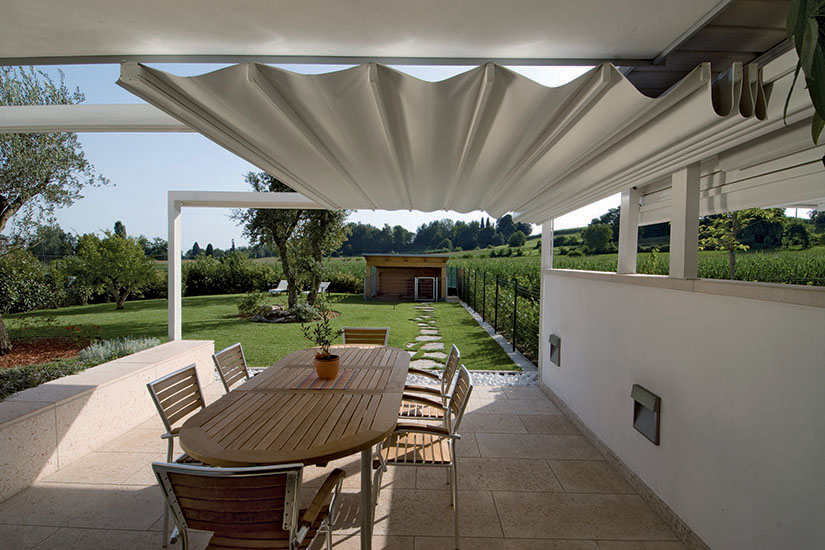 Pratic has revolutionized the idea of open-air living thanks to its innovation and quality craftsmanship that can be found in every single project.
Pratic has been a design leader, evolving the connection with the outdoor environment for more than half a century. The company creates innovative solutions for pergolas and awnings that have totally revolutionized how we experience outdoor living spaces.
Awnings
Pratic's earliest awnings brought functionality, technology, and refined aesthetics to the outdoor world. Since 1960, Pratic has provided the widest range of sun covers, always giving them new meanings and possibilities of use.
Modern Pratic awnings now offer advanced solutions to enable movement or lighting, via smartphone or remote control, and automation. Pratic extendable arm or drop-down awnings can also be equipped with an elegant hermetic box that conceals the awning when closed as well as the electrical components inside. The LED lighting in the lower profile allows you to create a suffused atmosphere, making the outdoor environment comfortable even during the evening. Dome awnings, a timeless classic, are also available.
Pergolas
Inspired by the most ancient sheltering structures of the Mediterranean world, today's modern pergolas create new spaces enjoyable all year round.
Pratic aluminum and wooden pergolas can be installed anywhere since they are designed with the aim of enhancing every architectural context. Offering maximum flexibility, Pratic pergolas are available as self-supporting and wall-mounted structures, harmoniously inclined or aligned with the horizon. Pergolas for terraces also give new life to outdoor patios and city rooftops, which can be used all year round.
Pergolas are available as bioclimatic, aluminum, and wooden structures. The bioclimatic pergola is characterized by its rotating adjustable blades that create the desired climatic condition. In this case, movement is also automated and silent, taking just a few minutes to lift or fold the blades, allowing the user to take advantage of the external elements such as wind and sunlight in a completely natural manner. Elegant and essential, Pratic sun covers are also available, a blend of style, quality material, and innovation.
Pratic also offers glass and mirrored enclosures, roll-down shades, LED lighting, and raised decking.