WHAT OUR CLIENTS HAVE TO SAY
As in any business, the best advertising is word of mouth and we welcome inquiries about our past projects. Take a look at what some of our clients have to say about our customer service and reasonable rates.
Still not convinced? Check out more testimonials on Yelp, Houzz, and our other social media sites. And—we've won the "Best of Houzz" award for customer satisfaction six years in a row.
I go back to European Cabinets over and over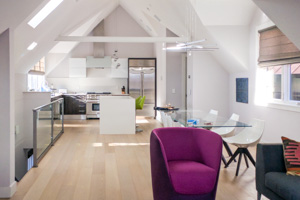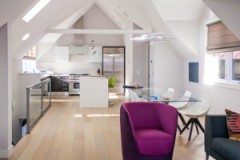 I renovated my kitchen and bathrooms with European Cabinets and ordered new flooring for the whole house. I had a tremendous experience. 1) I was looking for modern design, which is hard to find in the U.S. The lines that European Cabinet carries are beautiful. They rival Poggenpohl and Bulthaup designs. The options (materials, colors, styles) are also limitless. 2) The cabinets are top quality (they use industrial processes that make the doors fully resistant to children's knocks, they have no peeling on the edges or doors that unhinge. 3) The design is fully customized. 4) European Cabinets' price competitive—as nice as a Poggenpohl or Bulthaup at a fraction of the price—moderate pricing for high-end cabinets. 5) Robert and Alexandra, the owners, are the best—they care about your project, make changes when needed, even if inconvenient. They also provided me with lots of advice on appliances and plumbing, ordered tiles for me, and even helped me order furniture.
I have gone back to European Cabinet over and over as the quality is impeccable and the experience delightful. The only thing to know, since the cabinets come from Europe it takes 12-14 weeks before they are received. Well worth the wait.
Sophie B.
Palo Alto, CA