WHAT OUR CLIENTS HAVE TO SAY
As in any business, the best advertising is word of mouth and we welcome inquiries about our past projects. Take a look at what some of our clients have to say about our customer service and reasonable rates.
Still not convinced? Check out more testimonials on Yelp, Houzz, and our other social media sites. And—we've won the "Best of Houzz" award for customer satisfaction six years in a row.
Five stars—nothing else!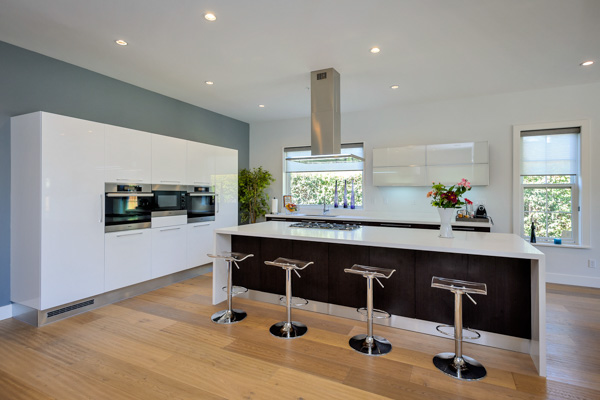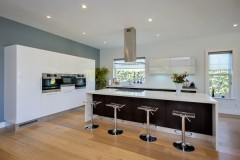 The short summary is that we felt extremely comfortable with European Cabinets and Design Studios from the very beginning until the end of our project. We did a new home construction in Los Altos in 2012. The kitchen, as well as Bathrooms, were critical to the whole house. After searching for a long time and comparing multiple bids from companies based between San Francisco and San Jose we found this very professional vendor. Five stars—nothing else!
When doing extensive constructions there are many people out there who scare you and be unclear about prices. It is a roller-coaster at times and at every turn there is another "surprise" which leads to cost increases. So, when we finally tackled our kitchen and bathroom projects we engaged with Robert and Alexandra. It was a pleasure to work with them, they are both very experienced with situations such as ours and were able to calm down our fears and were able to come up with stunning ideas and designs. The kitchen looks absolutely gorgeous. We also decided to use European cabinets for our bathrooms as well—though we didn't initially know that they offer these services. But what can I say, they got really nice and affordable cabinets from Italy, which make all the difference in the house. Again we got quotes from other firms but quality and prices were the best from European Cabinets. In the end, we found a very capable firm that understood really well what we wanted and were fantastic to work with. It was fun and a great experience while the solutions and products were of the best quality you can imagine.
Uwe W.
Los Altos, CA