WHAT OUR CLIENTS HAVE TO SAY
As in any business, the best advertising is word of mouth and we welcome inquiries about our past projects. Take a look at what some of our clients have to say about our customer service and reasonable rates.
Still not convinced? Check out more testimonials on Yelp, Houzz, and our other social media sites. And—we've won the "Best of Houzz" award for customer satisfaction six years in a row.
I couldn't be happier with my modern kitchen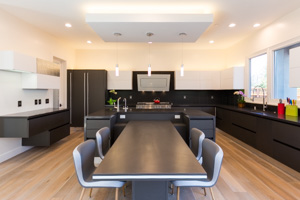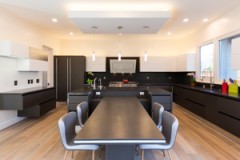 I worked with Robert, Alexandra, and Sarah throughout my new kitchen project and they have all been terrific! In fact, their entire installation team has been flawless as well.
I previously received cabinet designs for this project from 3 other places but there were always several areas I wasn't quite satisfied with. Alexandra and Sarah were able to put together an initial design that I loved from the start. And with Alexandra's impeccable taste, it was a breeze to work out any design changes. I felt like I could move forward with single revisions so that it really saved time. Robert's install team did a professional job and I enjoyed communicating with them whenever needed. The results were immaculate—I couldn't be happier with my modern kitchen. Robert's prices are beyond reasonable for their quality, and I ended up having my countertop stones and bathroom cabinets done through them as well!
Glenn L.
Cupertino, CA