As in any business, the best advertising is word of mouth and we welcome inquiries about our past projects.
Take a look at what some of our clients have to say about our customer service and reasonable rates.
Still not convinced? Check out more testimonials on Yelp, Houzz, and our other social media sites.
And—we've won the "Best of Houzz" award for customer satisfaction six years in a row.
The result was worthy of a magazine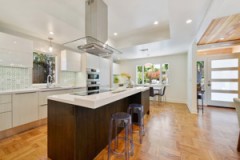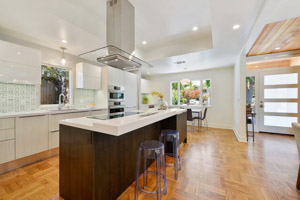 On the recommendation of our Interior Designer, Karen Salveson with Huggelig Homes, and her endorsement of their product, we stopped in to look it over. We were blown away and knew we found our kitchen. Robert, the owner, his lovely wife and entire staff worked to ensure we received the kitchen of our dreams. His expertise on everything from appliances to countertop materials was invaluable. They worked seamlessly with Karen and took our outdated, dark 60's kitchen and turned it into a showplace. The result was worthy of a magazine. Hands down, choosing European Cabinets was the best decision we made.
I couldn't be happier with my modern kitchen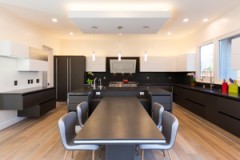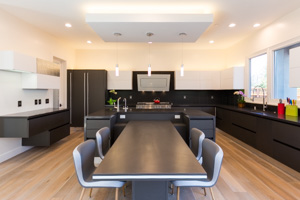 I worked with Robert, Alexandra, and Sarah throughout my new kitchen project and they have all been terrific! In fact, their entire installation team has been flawless as well.
I previously received cabinet designs for this project from 3 other places but there were always several areas I wasn't quite satisfied with. Alexandra and Sarah were able to put together an initial design that I loved from the start. And with Alexandra's impeccable taste, it was a breeze to work out any design changes. I felt like I could move forward with single revisions so that it really saved time. Robert's install team did a professional job and I enjoyed communicating with them whenever needed. The results were immaculate—I couldn't be happier with my modern kitchen. Robert's prices are beyond reasonable for their quality, and I ended up having my countertop stones and bathroom cabinets done through them as well!
A really good experience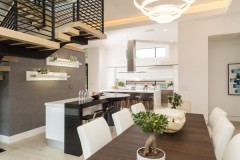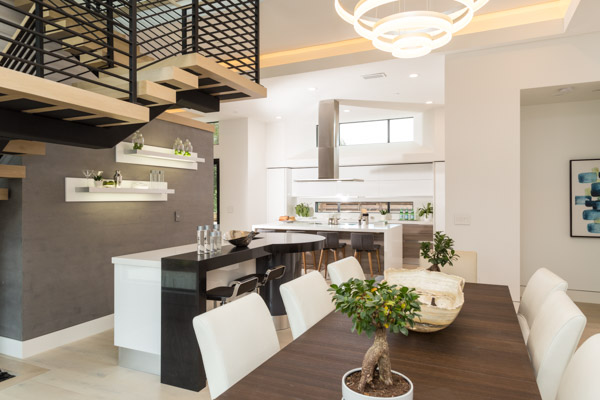 As a builder & developer, I had a really good experience with European Cabinets. I've been working with European Cabinets since 2014 on three different projects in Menlo Park and Burlingame. I would say besides the great design team, on-time delivery and installation, and competitive pricing, they were really helpful and flexible to work with the other subcontractors to get the job done. I look forward to working with them in my future projects.
Five stars—nothing else!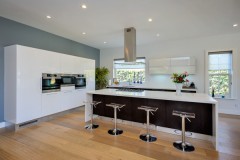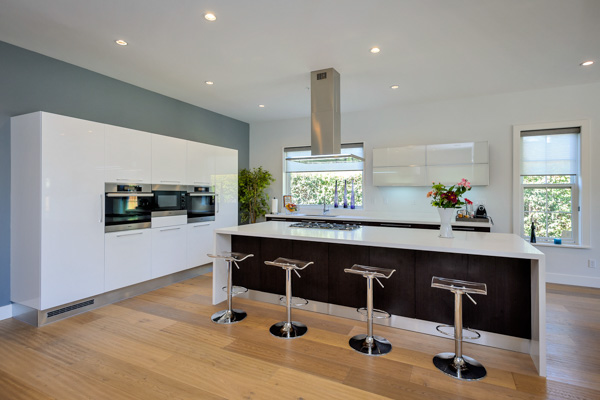 The short summary is that we felt extremely comfortable with European Cabinets and Design studies from the very beginning until the end of our project. We did a new home construction in Los Altos in 2012. The kitchen, as well as Bathrooms, were critical to the whole house. After searching for a long time and comparing multiple bids from companies based between San Francisco and San Jose we found this very professional vendor. Five stars—nothing else!
When doing extensive constructions there are many people out there who scare you and be unclear about prices. It is a roller-coaster at times and at every turn there is another "surprise" which leads to cost increases. So, when we finally tackled our kitchen and bathrooms projects we engaged with Robert and Alexandra. It was a pleasure to work with them, they are both very experienced with situations such as ours and were able to calm down our fears and were able to come up with stunning ideas and designs. The kitchen looks absolutely gorgeous. We also decided to use European cabinets for our bathrooms as well – though we didn't initially know that they offer these services. But what can I say, they got really nice and affordable cabinets from Italy which make all the difference in the house. Again we got quotes from other firms but quality and prices were the best from European Cabinets. In the end, we found a very capable firm who understood really well what we wanted and were fantastic to work with. It was fun and a great experience while the solutions and products were of the best quality you can imagine.
This place is a gem!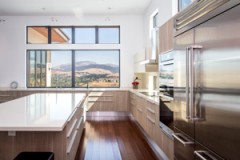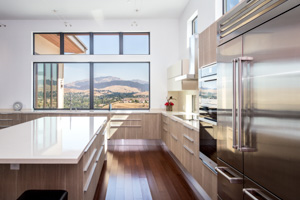 We worked with Robert and Alexandra on our new home. Before finding them through our architect, we had toured other high-end European cabinet showrooms in SF and in the bay area. After we met them we knew we had found the right partner. Alexandra is a design genius. All we had were our blueprints and she was able to put together just a one-of-a-kind design that we wanted, with colors and products that will be timeless, classy, and functional. Robert helped us through the logistics, budget, and other technical questions we had. He is very knowledgeable about his products.
They even sell other items like vanity and stairs, interior and exterior doors. We ended up buying magic doors, vanities, and kitchen countertops, which we hadn't planned on buying there. European Cabinet's offering of colors and selections are truly unique. We live over an hour away but went in a handful of times to refine our design, selections, budget and it was always a pleasant experience, and my husband enjoys their yummy coffee in the showroom.
A year later came the installation. Their installation crew came and did a great job. We had many issues that came up but his crew came back and fixed it. Robert was responsive over email. Their crew is very professional. They keep the work area clean and showed up on time. They had a separate crew that installed the stone countertop. This crew did a fantastic job as well especially making a seamless integration of two large pieces of stone to where I could barely see the lines. All the lines, cuts are super clean.
Our cabinets, countertop stone, and doors continue to receive endless compliments from people who walk through our home. They notice how the interior doors and barn slider doors all have concealed hinges and tracks. The drawer organizers and lift features make them very easy to use. Cooking and entertaining in the kitchen / great room is so comfortable because during the design process Alexandra and Robert were able to help us think through how we will use the kitchen and bar areas. I am a very picky and meticulous, detailed person. They have definitely met my expectations and I am so happy we found them. This place is a gem!