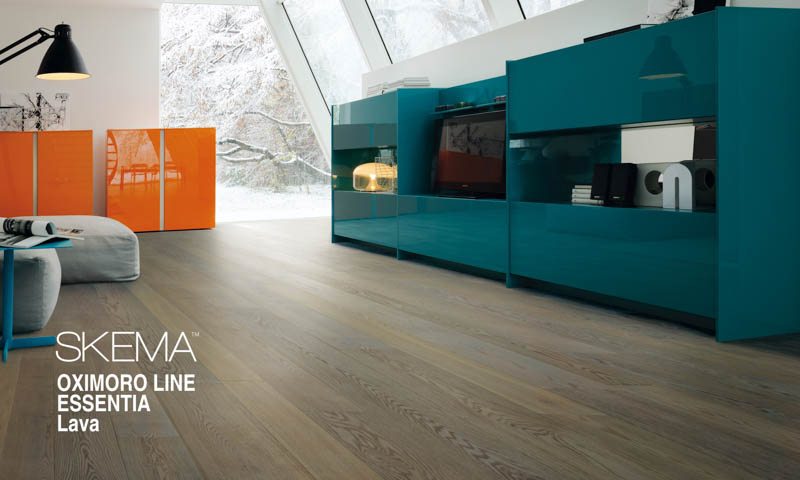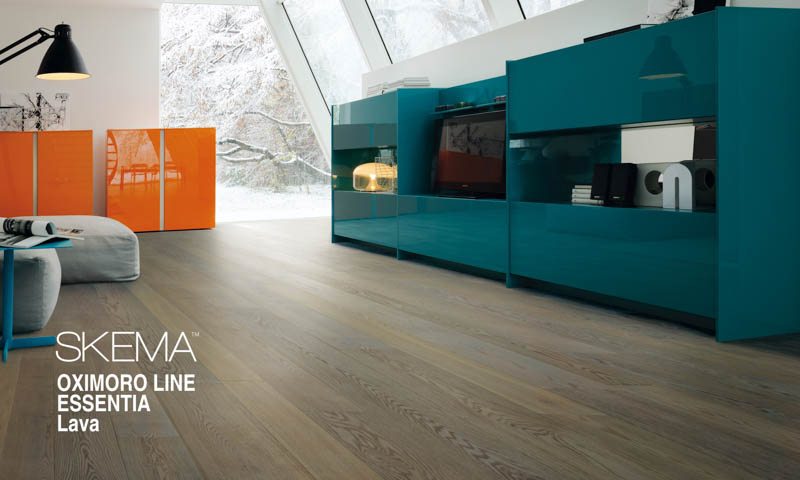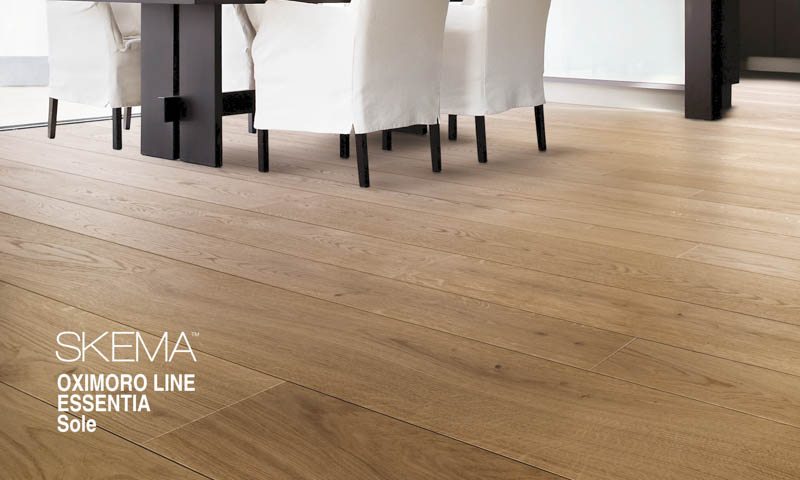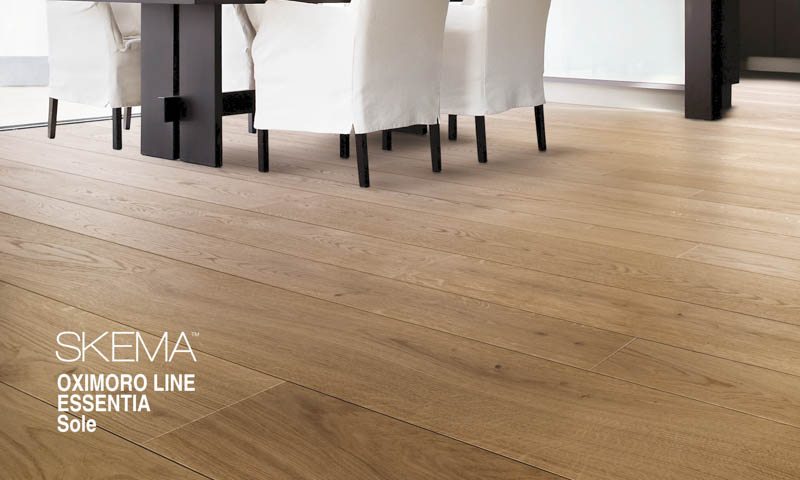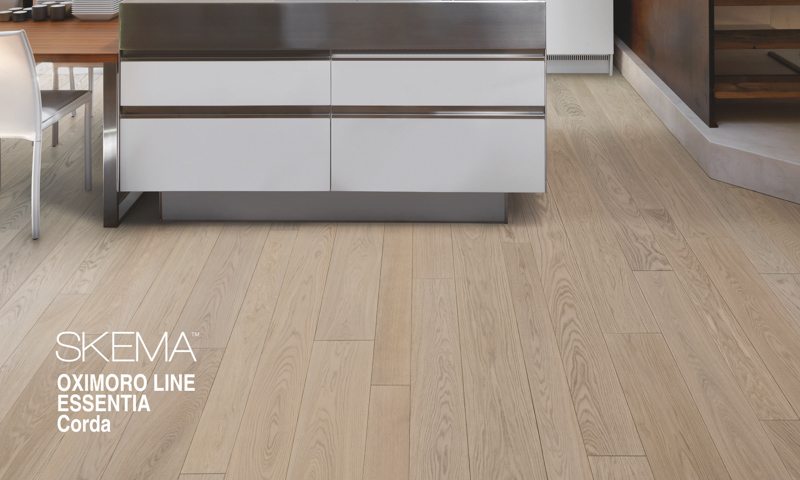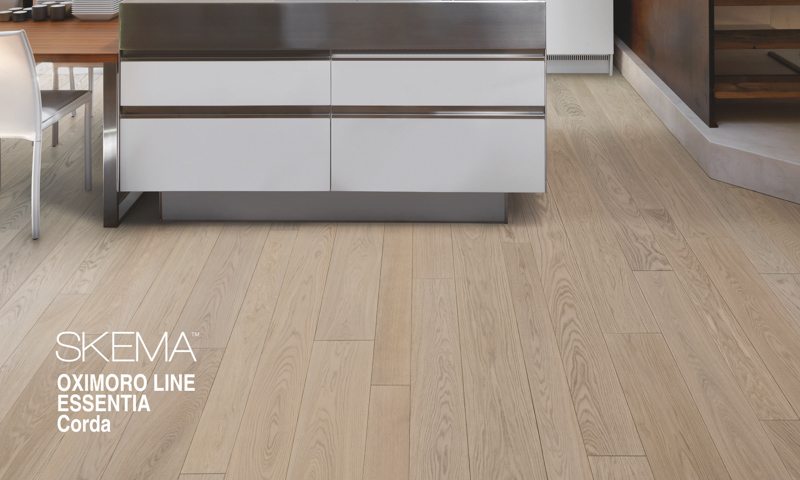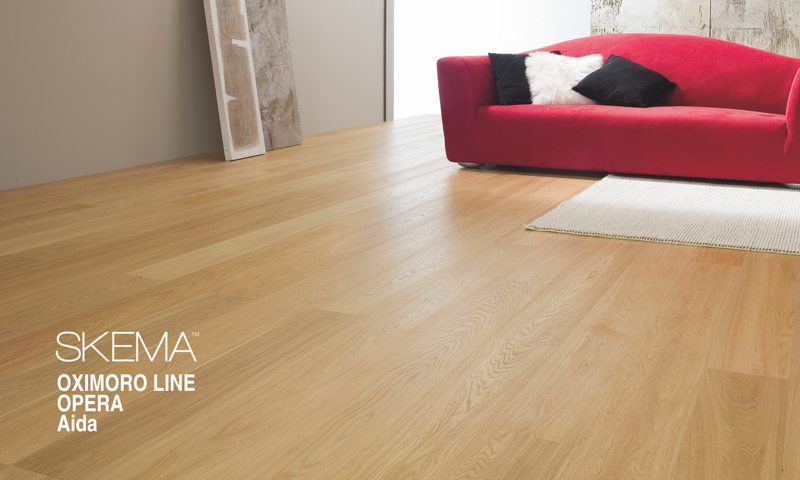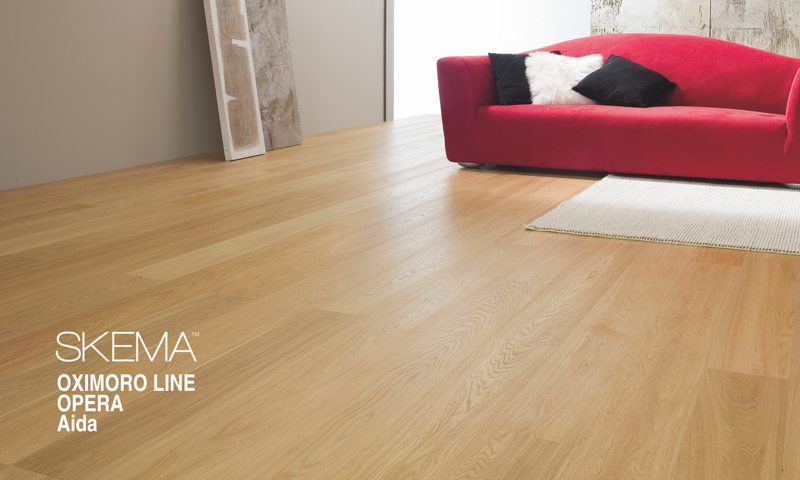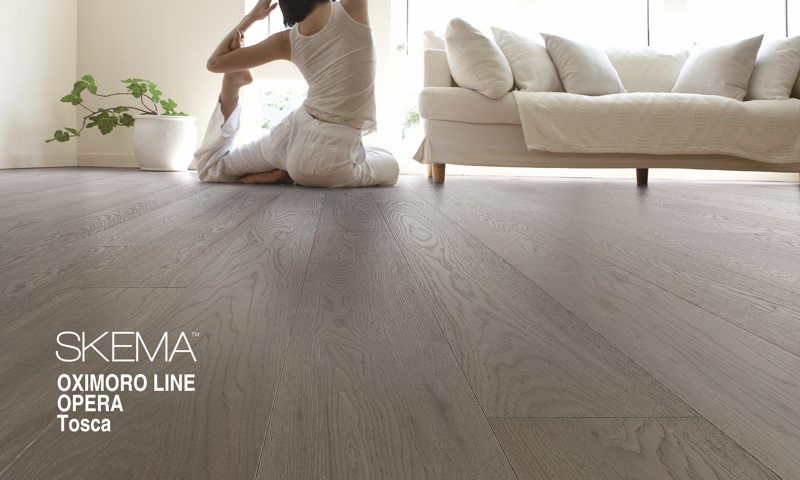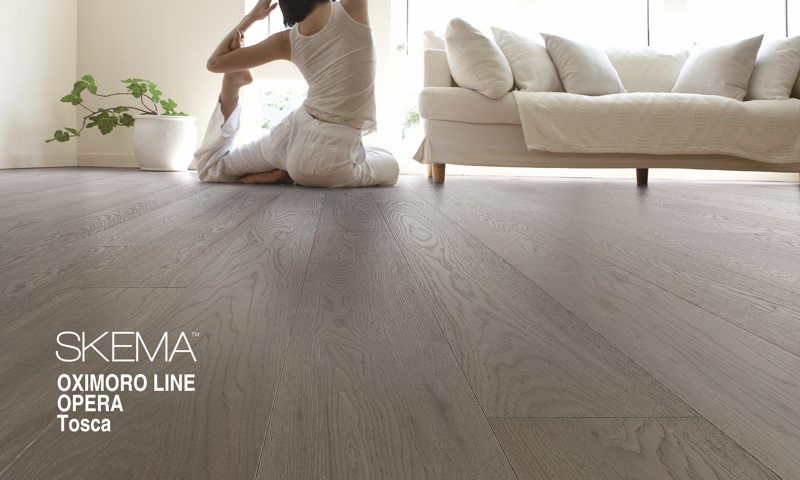 Natural, beautiful, sustainable engineered European oak flooring available in a variety of finishes, and thicknesses.
Oximoro by Skema offers a wide range of wood flooring choice. The catalog includes nine collections, each featuring a variety of natural finishes. Skema only uses wood from certified, sustainable forests.
Skema's engineered wood flooring is made from European oak and available in different formats and thicknesses. These floors are available in a wide selection of prefinished colors, but Skema can also create a specially customized finish on demand.
Browse a small selection of images above; each collection is described in brief below. For more information, you may visit the company's website, or call us to schedule a free, no-obligation consultation.
Essentia is a pre-finished certified European oak flooring. Planks are available in three dimensions and eight natural finishes. Skema recommends this floor be laid with a floating installation.
Ermitage is a pre-finished three-layer Italian oak flooring. Planks are available in three dimensions with seven different shades finished with natural oil or pigment.
Etna is a wood fiber flooring available in two shades, one darker, reminiscent of tamed lava, the other lighter and warmer to create an aged look.
Evo is a wood floor perfect for those on a small budget. The single plank uses natural oils to reveal its mixed character. Available in two shades. This floor must be installed with glue.
Itaca is an oak floor finished using an innovative varnish system that shows off the natural texture of the wood. Planks available in 10 different finishes.
Vero is a pre-finished, two-layer European oak floor with a pre-cut birch support. Available in six natural finishes.
Solo is a small-format, two-layer flooring with birch support. Planks are finished with varnish-UV oil in three standard finishes. Other finishes are available upon request. This floor must be installed with glue.
Opera is a single plank pre-finished three-layer oak floor. This collection is characterized by a light brushing texture and finished with UV oils for easy maintenance. This floor can be laid with floating or glued installation.
Skema began manufacturing pre-finished floating laminated flooring with HDF base support in 1992. Today the company offers a complete range of flooring systems for your home, office, and indoor and outdoor public spaces. Skema is committed to protecting the environment by using sustainable materials and processes.