From Poland to Palo Alto, these homes, apartments, and townhouses are built to impress—from the engineered hardwood floor up.
One of the most exciting things about home design is the endless opportunity to make it your own, from materials to décor. And while trends come and go, unlike other more temporary outlets of personal expression, the choices you make for your home are generally desired to withstand the test of time.
These nine residential projects vary in location and style, but they all feature modern flooring made in Italy by Skema, a company distinguished for its high-quality products and sustainable manufacturing practices.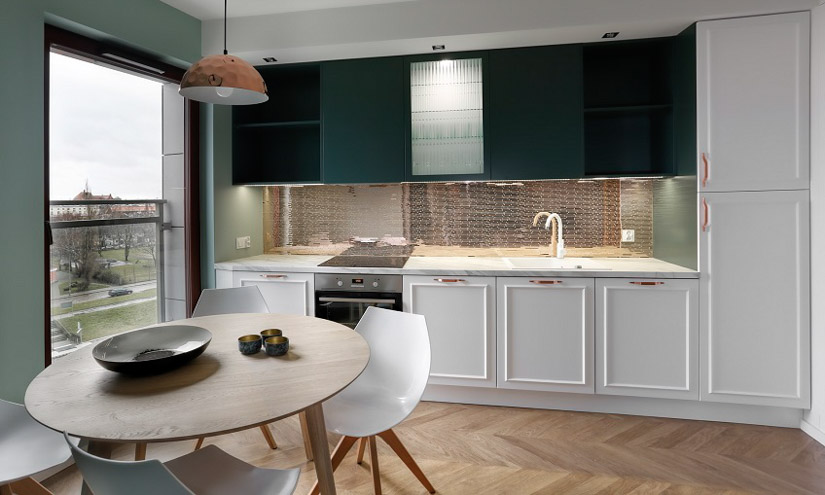 We love the variation, not only in the choice of flooring—laminate, hardwood, or Lindura, Skema's proprietary wood composite—but for how well easily these products adapt to each home's singular needs.
Easy Nordic style with a splash of color
Laminate flooring boasts excellent versatility. It's durable, practical, and available in endless variations to suit shops, public spaces, and private homes. This apartment designed by Flow Interiors in Gdansk, Poland, features Skema Vision Syncro parquet in Hungarian natural oak. The 500-square-foot space is a game of colors and volumes, where narrow spaces have been cleverly managed with dividers, chromatic changes, and a floor that visually enlarges the apartment through the elegance of the classic herringbone pattern.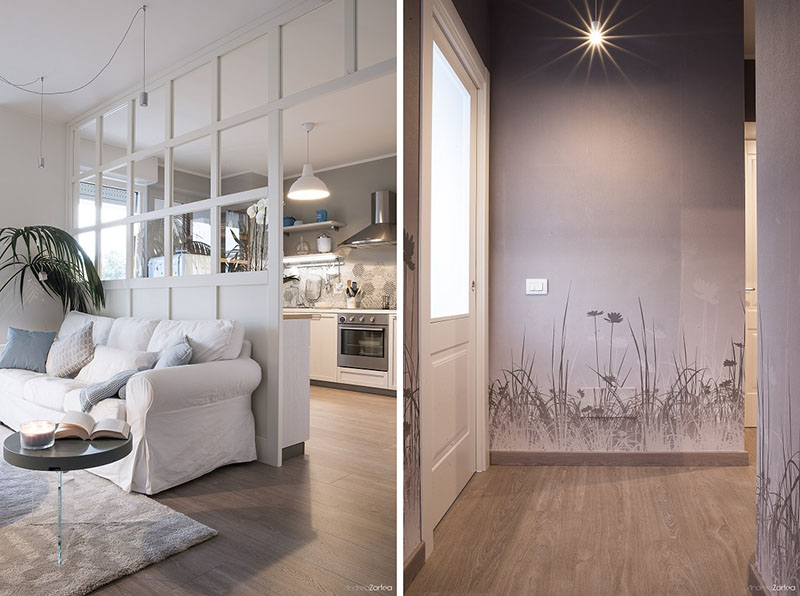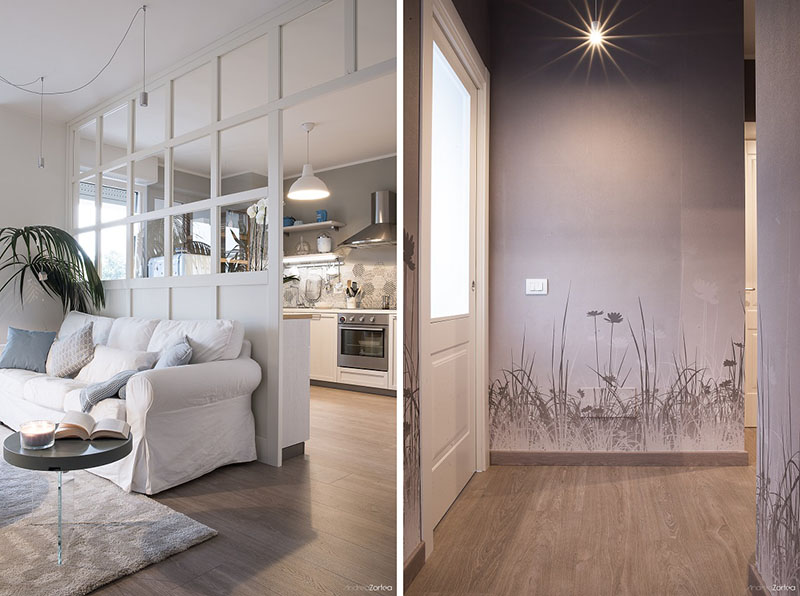 Expressive Italian design
The next two projects created by Crea Laboratorio d'Interni in Biella, Italy, are perfect examples of how a laminate floor fits with modern Italian home design, and a modern lifestyle. The laminate evokes a warm touch to give a sense of family while playing with shapes and colors expressing your most creative side.
The first residence features Skema K-Uno XL in Indiana oak, a large-format plank that decorates the living area in light tones easily complimenting the floral motif on the hallway walls.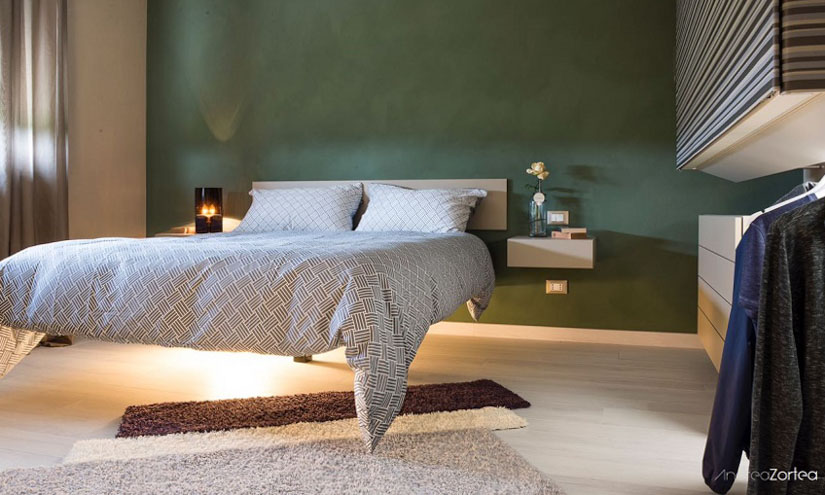 In the second home, the whole surface was finished with a laminate floor Skema Mash-Up laminate in Canadian oak, which creates movement using alternating wide and narrow planks.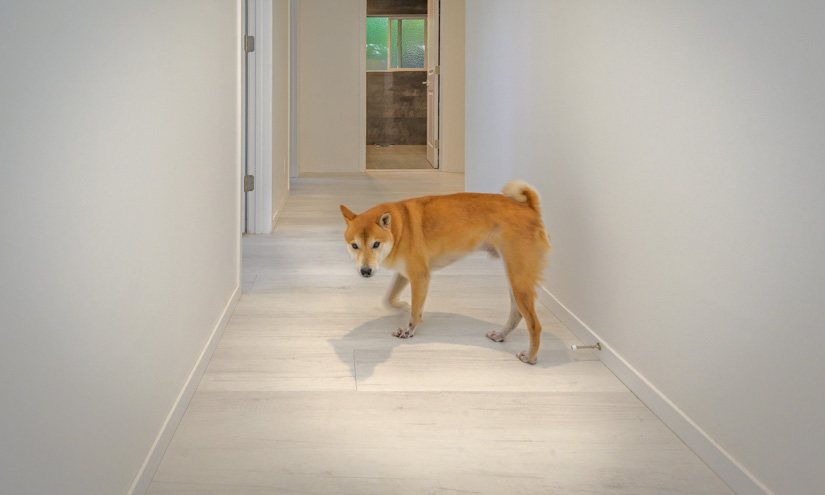 California contemporary update
This traditional California stucco home needed a contemporary update. The original floors were an odd mash-up of porcelain and marble tile. The client wanted a cleaner look—and a floor that could handle a lot of traffic.
European Cabinets & Design Studios renovated several aspects of the home, including the kitchen, bathrooms, and front entry where we used large 24" x 24" dark gray porcelain tiles with a minimal grout line. In the rest of the home, we used Skema laminate from the Prestige Gold collection in Canadian Oak.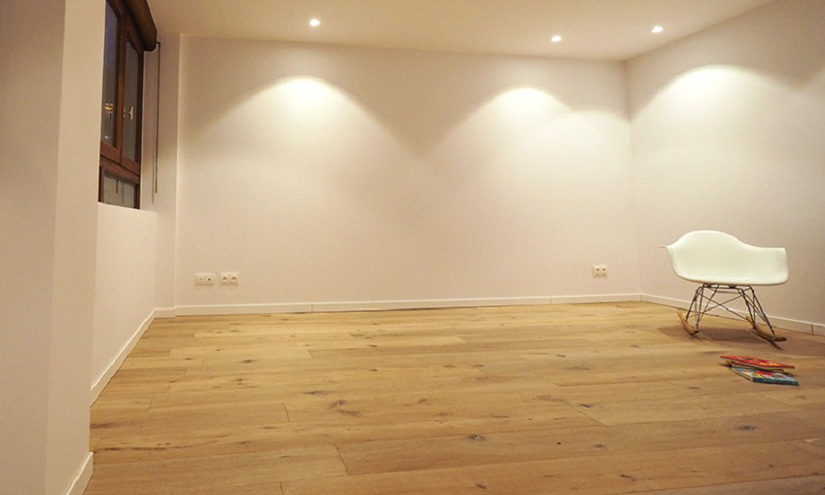 A touch of nature in urban France
This private residence in Lyon features Skema hardwood floors from the Opera 19 collection in Manon. Designer Sarl Alta selected the rustic, oxidized, brushed, and varnished oak to cover the entire surface of the modest apartment.
This is a floor that can be appreciated in all its natural beauty with obvious knots in a succession of planks nearly six feet long and 10 inches wide. Opera is a must for lovers of hardwood, an elegant bridge between classic and modern.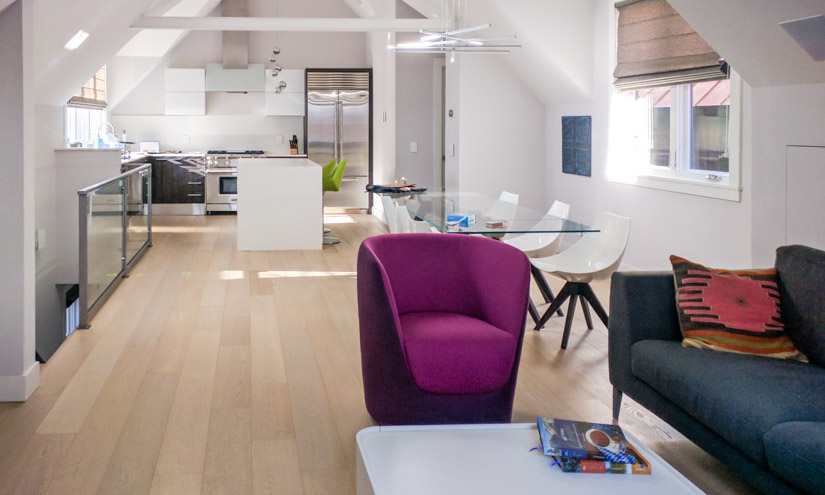 Modern rustic in the Wild West
This newly built townhouse just steps from the gondola in the Colorado ski town of Telluride had to have a modern feel, without completely losing touch with Telluride's Wild West roots. We chose flooring from Oximoro, Skema's line of engineered hardwood—Essentia collection pre-finished European Oak in Sole.
The result is exactly what our client desired—a harmonious collaboration of natural wood, glass, steel, and bright white, with just a few splashes of playful color.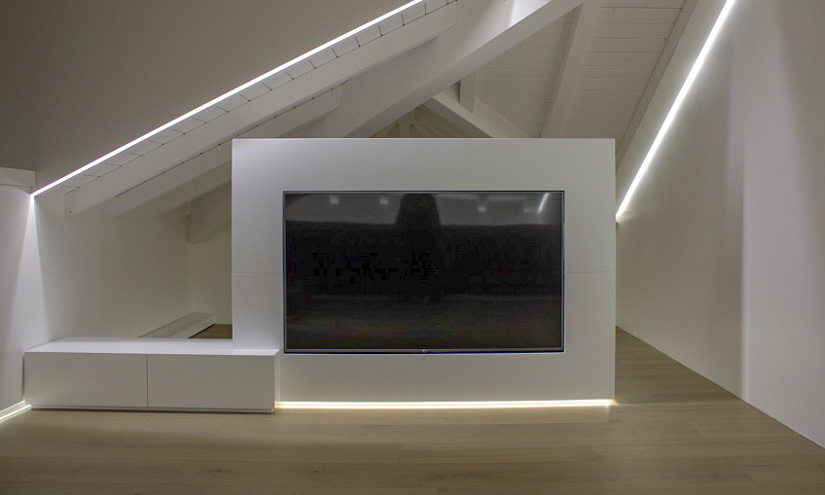 Innovative shapes and materials
Giemmecontract Design Lab used the purity of white modeled in shapes that flow and transform each along the perimeter of this top-floor loft in a small village tucked in the green of Italy's Parma region.
At only 1,100 square feet, nothing has been left to chance. The highlight of the design focuses on the essential elements of Italian style, each selected to have a leading role in the finished look. The flooring chosen is Skema Lindura in Nebbia, a floor that combines the natural texture of wood with modern design and construction technology.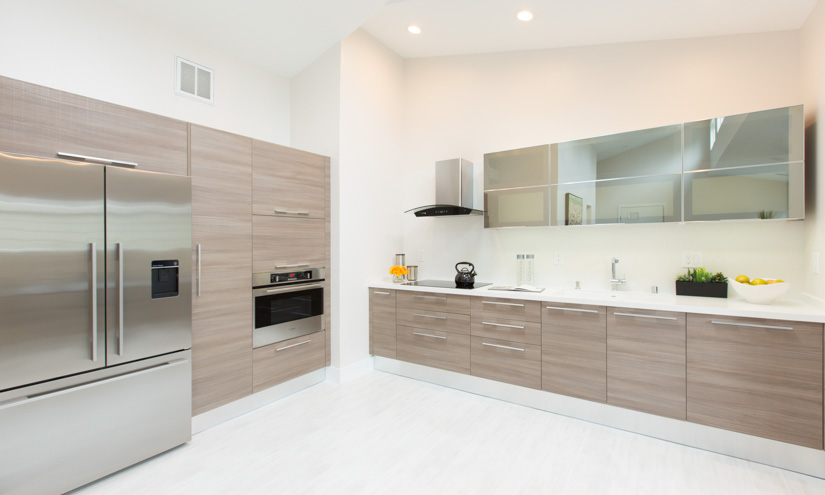 A fresh start in Palo Alto
Light oak laminate flooring by Skema is the perfect foil to the medium gray wood and reflective silver glass cabinets in this Palo Alto kitchen remodeling project. The original kitchen was hardly more than a closet but the result is a fresh start, an open airy space suitable for a modern family on the move. This floor from the K-Uno collection in Oak Alaska.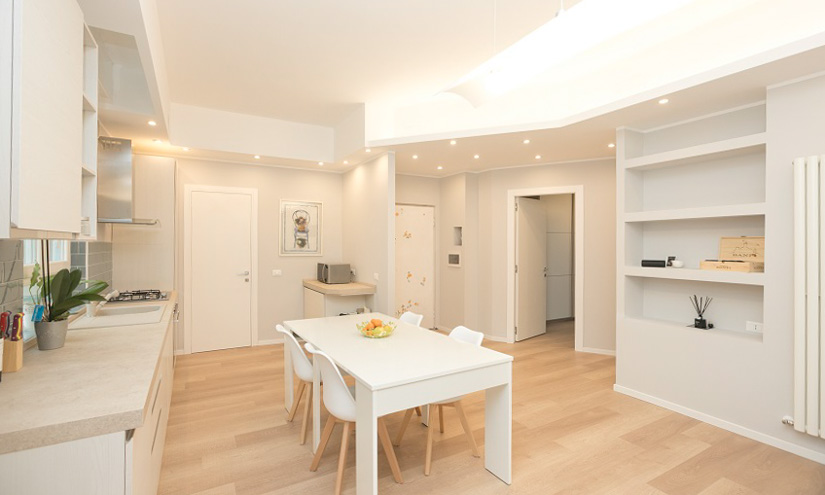 Enhancing the natural light
Natural light is generous in the kitchen and great room of this apartment in Genoa, Italy. Architect Maria Chiara Trubini has designed a space where each element enhances and is enhanced by the light creating a fresh and youthful atmosphere.
The neutral colors on the walls, ceiling, and of course the floor—Skema Facile+ laminate in Sunny oak—contribute to the feeling of brightness. The entire space is in harmony with the various functions of the room, continuous yet distinct thanks to small but significant details.