Reinvent your walls with these unique, eye-catching, and sustainable wood wall coverings.
It's a well-established practice to make one's home more sustainable by replacing traditional incandescent light bulbs with LEDs, upgrading the HVAC system, and updating the windows and doors. But did you know that using wood wall coverings could also make your home more sustainable?
The latest trend in green home design is shifting the focus to the well being of the occupants. The presence of wood in a home has been shown to increase happiness and improve health. Whether you use it as a feature wall or throughout a room, wood also has acoustic benefits—it dampens sound and reduces echo—that make a home more comfortable.
Italian flooring manufacturing Skema has been working to increase the benefits of wood specifically when it comes to sound. The company has designed five wall coverings to improve the acoustic effect of the space while also enhancing the character. With each of its products, Skema is committed to finding sustainable solutions in harmony with nature and technology, innovative Italian design, and beautifying the environments in which we live, work, and play.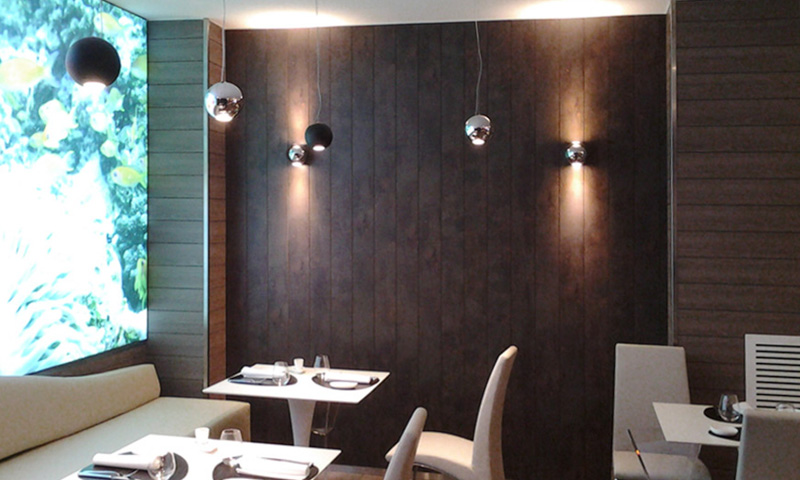 Fonika
Fonika consists of sound-absorbing planks created specifically to improve the acoustics of the environment. Fonika guarantees excellent acoustic performance thanks to Skema's proprietary system of resonant chambers. The elegantly designed planks can be customized to suit any décor with flexible sizing and a range of finishes. The exclusive Fonika system is built with a combination of engineered wood panels coupled with mineral mats that improve the characteristics of sound absorption.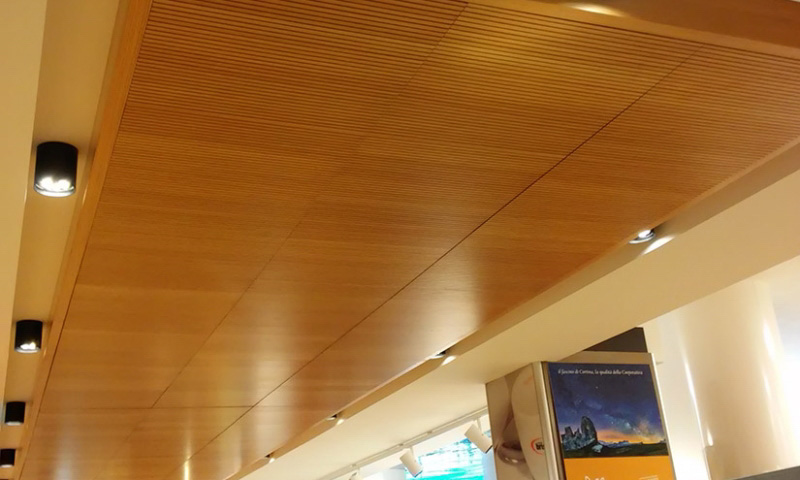 Akustika
The Akustika system is designed for traditionally loud environments—movie theaters, bars, restaurants, and offices—where sound absorption is required. The wall panels are milled on the surface and drilled inside to create a set of cavities that absorbs and disperses sound waves. The system has been designed for practical and quick assembly without sacrificing aesthetics.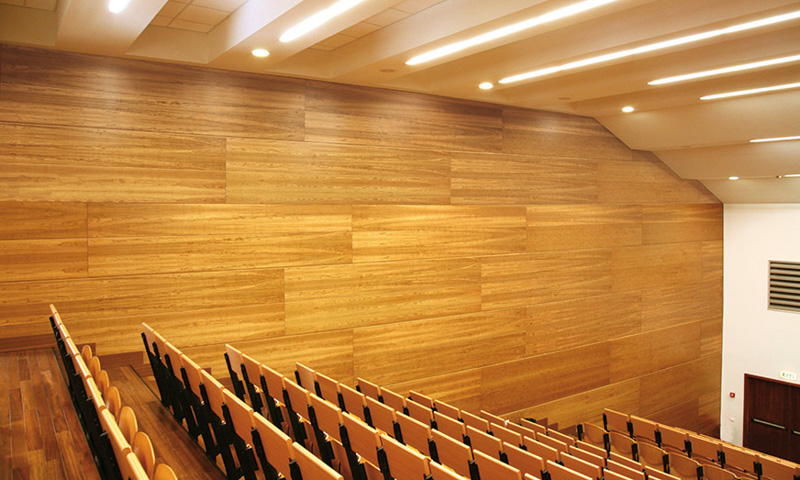 Tekna
Tekna is a collection of attractive double walls designed to cover vertical surfaces with different heights, especially useful in modern spaces. The collection is available in more than 300 colors and textures. Tekna can also be a sound-absorbing wall covering with the application of Akustika profiling and offers high protection and ease of cleaning for public and residential spaces.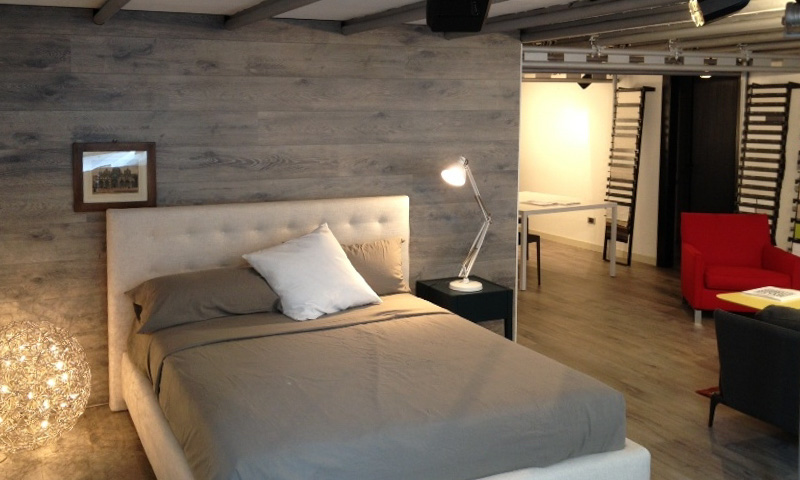 Vertical
Several of Skema's flooring collections can also be applied vertically, including Vertical K-Uno, Vertical Oximoro, Vertical Lindura, and Vertical Nadura. This is a beautiful and unique way to add fluidity and consistency to the design of a home or commercial space.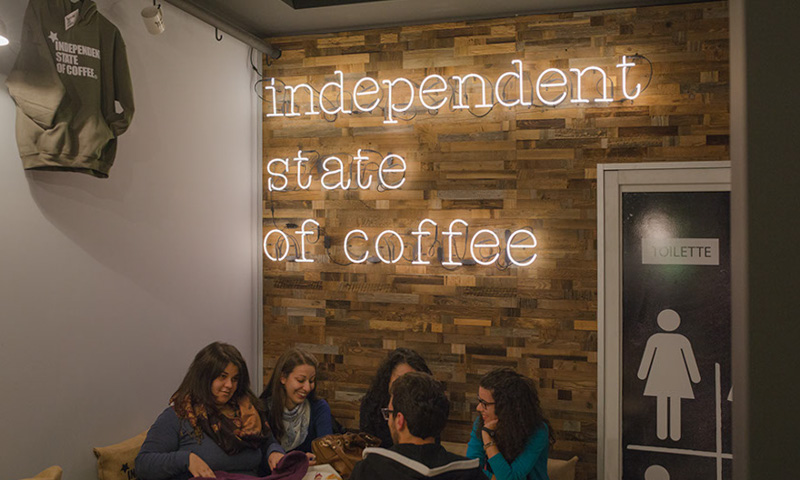 Open Mind Vertical
Open Mind Vertical is a collection of wall coverings handcrafted from reclaimed and recycled wood. A strict attention to workmanship is paid to every piece, and while there is a range of colors, styles, and textures available, the nature of reclaimed wood results in each piece having a unique appearance that cannot be duplicated by modern processes designed to distress wood. Inlays, geometries, a play on color, and innovative and original ideas for the unconventional use of wood can turn a simple wall into a sophisticated and eye-catching architectural element.