Impervious to water, resistant to stains and scratches, and available in more than 30 luxurious textures and colors, Star.K is an ideal flooring for challenging environments.
Vinyl flooring was invented almost 100 years ago as a low-cost, water-resistant alternative to linoleum flooring. And while vinyl remains a popular option today, there is a wide range of quality and durability among available options.
Star.K is a next-generation luxury vinyl flooring (LVT) reinforced with calcium carbonate minerals—chalk, limestone, and marble. Made in Italy by Skema, this large-format heterogeneous floor was developed with advanced stone polymer composite (SPC) technology and pre-coupled with XPE acoustic substrate to protect the subfloor and provide an acoustic barrier between levels. Unlike traditional or lower-quality vinyl, the semi-rigid Star.K planks are flexible, strong, and stable, even in the event of extreme changes in temperature.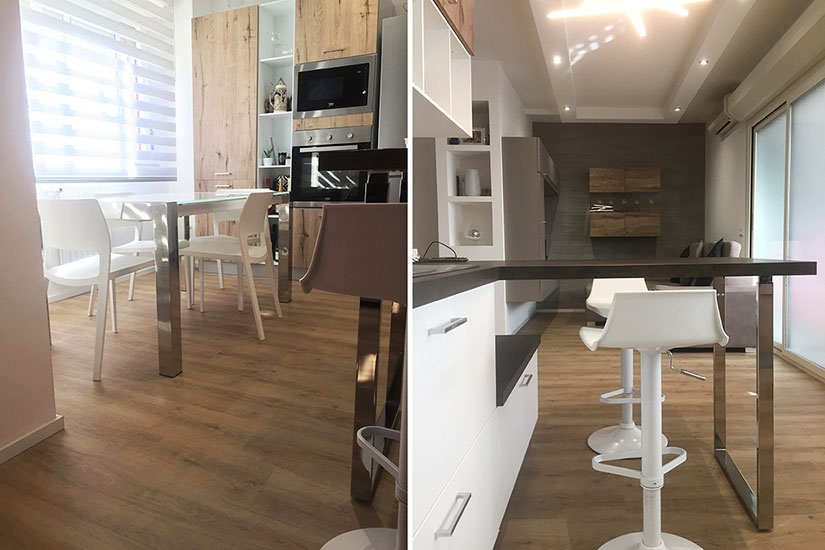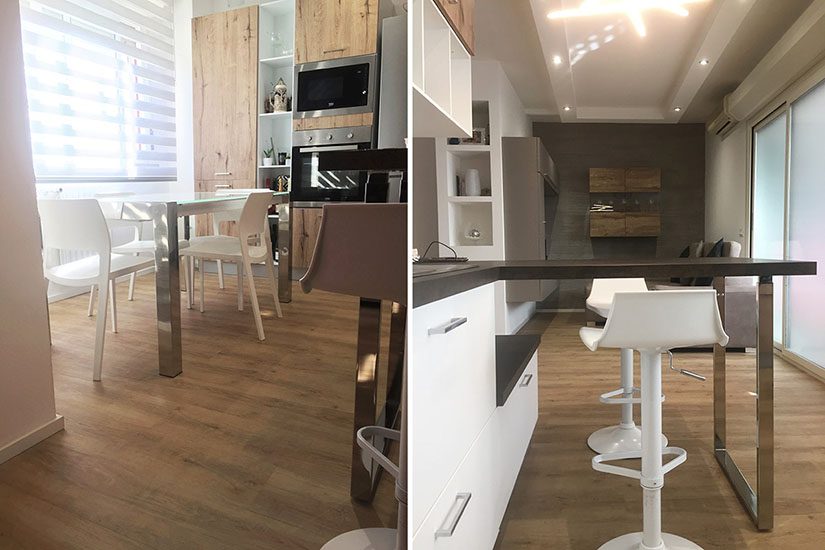 Luxury vinyl flooring is known to be extremely durable, and Star.K is no exception. An ideal flooring choice for challenging environments, Star.K is completely water-repellent, not only to humidity but also to standing water, perfect for use in the kitchen, bathroom, or laundry room. It's also scratch and stain-resistant, ideal for homes with pets, kids, and teenagers. To clean, simply sweep up any dirt and keep fresh with a damp mop and mild, non-abrasive cleaner. Skema vinyl flooring will never yellow, and it will never need to be refinished.
Star.K is available in more than 30 natural wood, stone, cement, metal, and fabric textures. Each finish has been meticulously designed with attention to both the optical and tactical to create an ultra-realistic effect evoking the charm of real wood or the luxury of a natural stone floor. Of course, a stone or cement floor is cold to the touch, but luxury vinyl flooring holds the room temperature, and with the soft underlayer, is exceptionally pleasurable to walk on.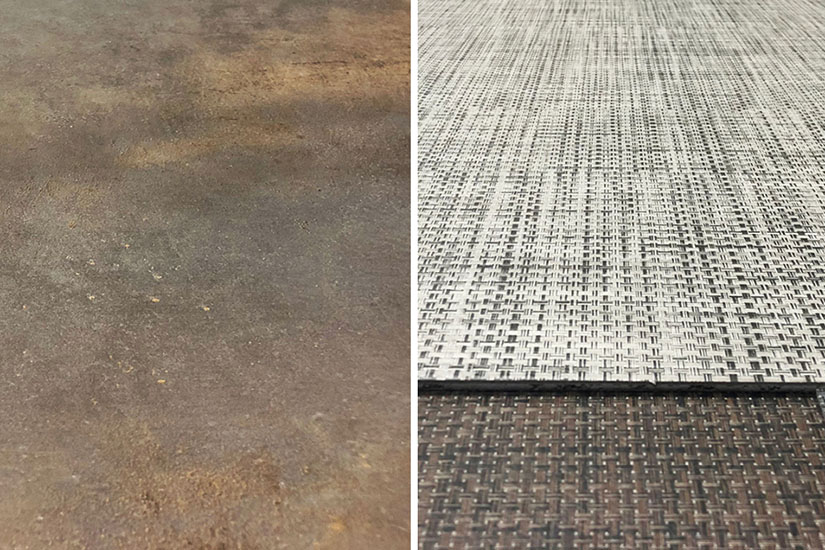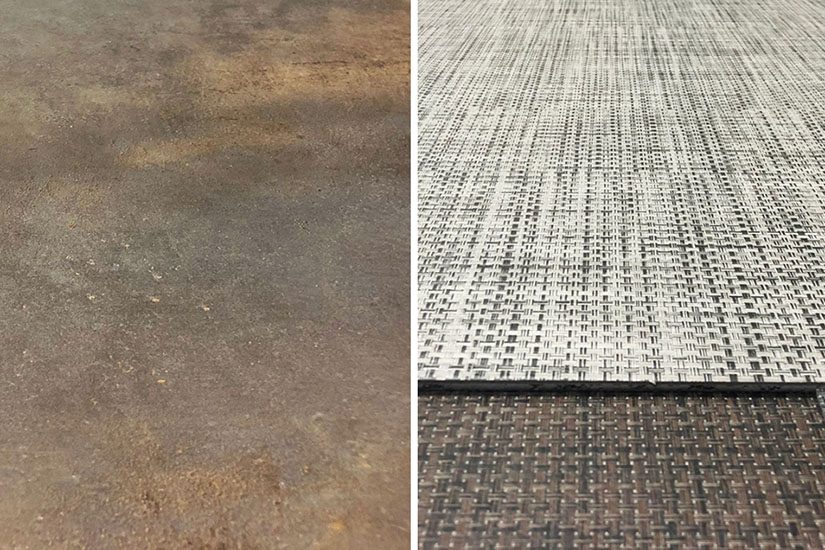 With a simple, one-of-a-kind tongue-less interlocking system, Star.K is easy to install. Planks and plates are available in very large sizes and can be installed on ceramic floors with joints up to 10mm without shaving. Skema's exclusive joint system makes it possible to use Star.K vinyl planks on the wall, opening up a whole new world of interior design possibility. This floor shines in homes as well as office, restaurant, and retail spaces.
And, without phthalates and with very low (almost zero) VOC emissions, Star.K vinyl flooring is safe for your family's health.
See More About Skema Sintesy Resilient Floorings