Your master bathroom should be more than just a place to shower before work; it should be your very own sanctuary to relax and unwind.
It used to be that just having an en suite master bath was a luxury. Today, modern technology and design can turn your master bathroom into a spa-like experience. Whether you're getting ready for a remodel, or planning the layout of your new home, we put together a list of 12 must-have features for your dream bathroom.
Double sinks
Relationships are hard enough without having to share a sink with your beloved. Just like you have "your" side of the bed, there's something satisfying and comforting in having your very own sink with plenty of counter space around it.
Integrated LED vanity lighting
GB Group makes mirrors with integrated and adjustable LED lighting. Gone are the harsh shadows and unflattering angles—the adjustable light means that no matter how tall you are, the light will always fall perfectly on you.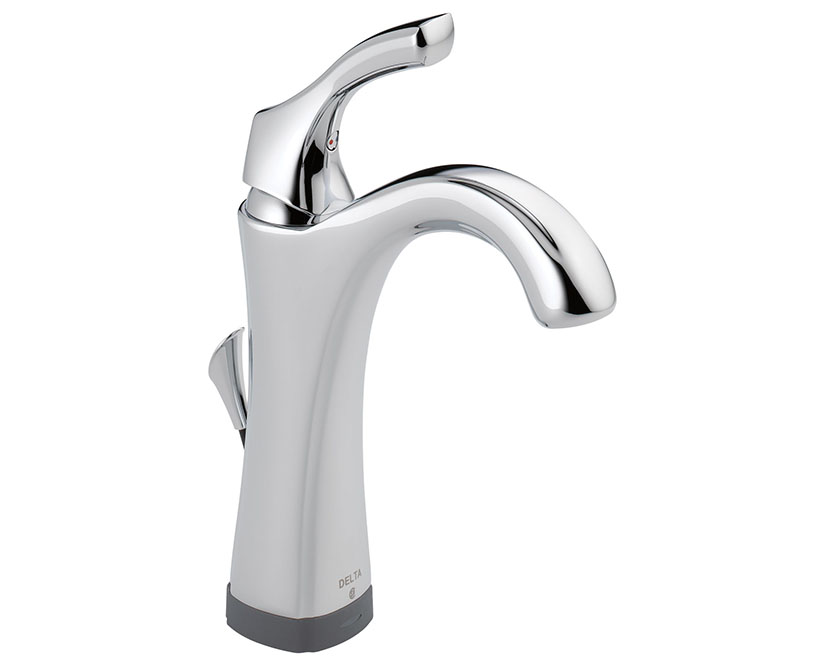 Touchless faucet with built-in soap dispenser
Touchless faucets aren't just for public bathrooms anymore! A number of top bathroom faucet manufacturers now offer a range of styles that use touchless technology. Have a look at Delta's Touch2O collection—touch-less control can be turned on and off and a LED light at the base of the faucet indicates water temperature. Delta also offers a range of electronic soap dispensers for the kitchen and bathroom.
Open shower
Curbless showers don't just add value to your home, they also ooze luxury and style. Glass enclosures offer a sense of openness to the bathroom and with MOMA Design's 100-point showerhead with colored light created by optical fibers so that every time you get in the shower it will feel like standing under a starry sky.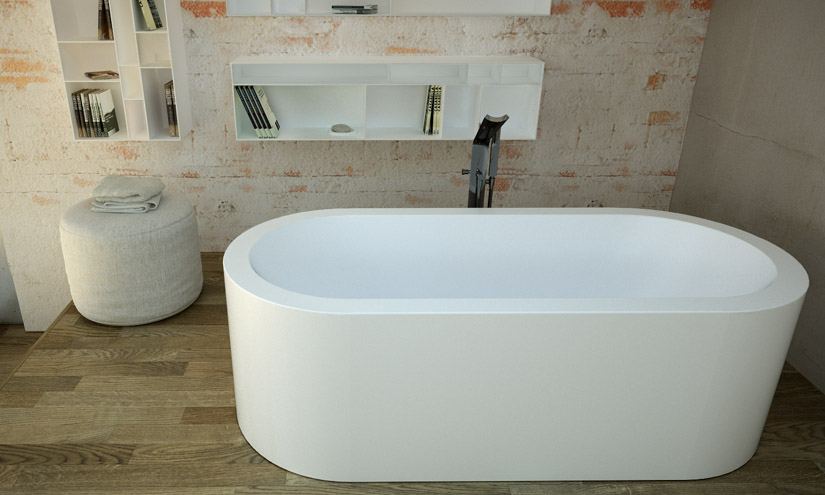 Separate soaking tub
While you're sure to enjoy your open shower on a daily basis, sometimes what you really need is a long soak. Our ideal master bathroom would have space for a separate soaking bathtub. Whether it's a freestanding bathtub or a sunken tub, we like extra deep models with space on the rim for aromatherapy candles.
Sauna or steam shower
A sauna or steam shower is a great addition to a master bathroom, even in hot climates. A sauna built for two won't take up a lot of space and while they look like a top-dollar luxury item, the cost of installation is probably less than you think.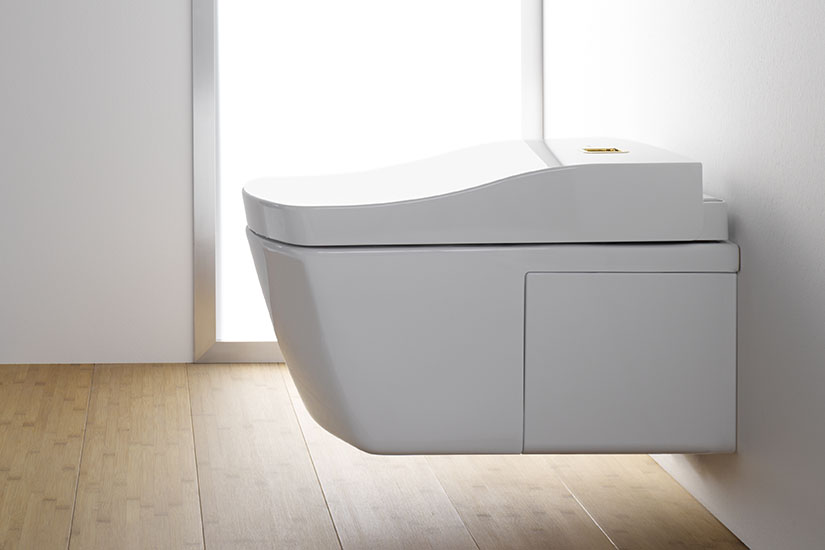 Space-age toilet
The Japanese and Google employees have enjoyed toilets tricked-out with heated seats, bidet functions, integrated air dryer, and even atmospheric lighting and a music player. While Toto's most advanced toilets are only sold in Japan, they U.S. consumers can get the self-cleaning Washlet S300 with two-user personal memory settings.
Separate water closet
Even life partners have some things they don't want to share, and their personal business in the WC is usually one of those things. If you have the space, placing the toilet behind a pocket door is worth its weight in marriage counseling.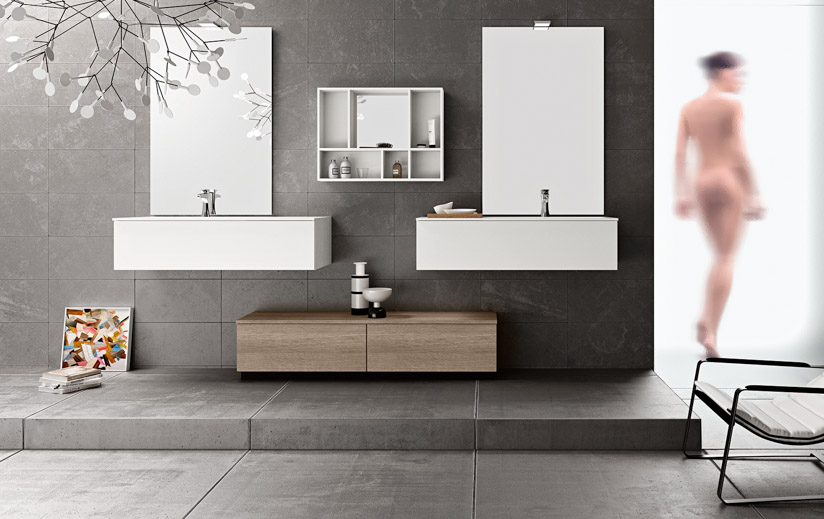 In-floor radiant heat
There's no worse way to wake up in the morning than by stepping onto a cold tile floor with bare feet. Radiant heating has sustainability benefits too—it's far more efficient than forced air. In-floor radiant heat can be installed either using electric tubes or loops of tubes pumping heated water; the latter option is the most efficient according to the U.S. Department of Energy.
Wall-mounted heated towel rack
A regular site in most European bathrooms, wall-mounted heated towel racks are only just beginning to make their mark in American bathrooms. In cold climates, they keep your towels warm, in damp climates, they keep your towels dry and smelling fresh.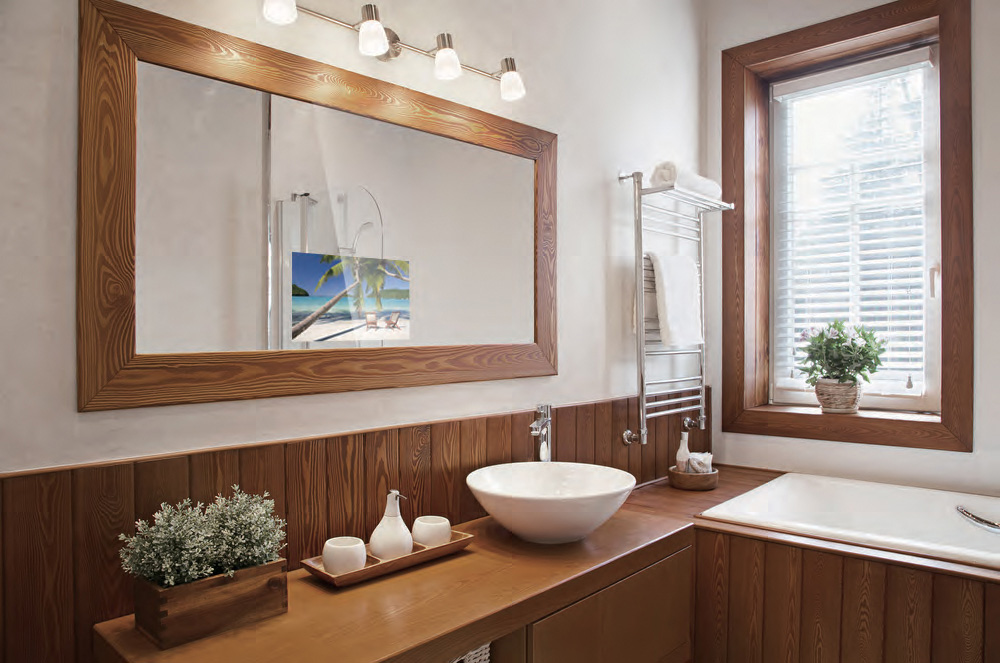 Built-in television
For those of you that like to catch up on the news on your way you the door in the morning, a built-in television is a must for any master bathroom suite. But don't just hang up a flat-screen in the corner. Do it right, by disguising the TV as an architectural element or even better, embed the TV into the bathroom mirror so that it completely disappears when it's turned off.
Walk-in closet
Because your morning routine should be a seamless experience, having your walk-in closet connect the master bedroom and bathroom is ideal. Depending on space, you may choose to build your closet with a single entrance from a small hallway connecting the bathroom and bedroom or with two entrances on either end. Pianca walk-in closets can be customized to fit any configuration.
Ready to start designing your new bathroom?