Susan Bowen and Revital Kaufman-Meron focus their Cupertino design practice on integrating architecture, interior details, and outdoor living space.
The design duo behind Bekom Design, Susan Bowen and Revital Kaufman-Meron refer to their design aesthetic as "modern with warm touches." Many of their projects play off a modern, minimalistic palette but incorporate natural accents like wood and stone to create a cozy, homey feeling.
Their Cupertino, CA, design practice is just shy of 10 years old, but in that time, they've honed their style and amassed a devoted clientele. "We've worked with many different styles, but more often than not, new clients come to us looking for what they see in our portfolio," said Susan.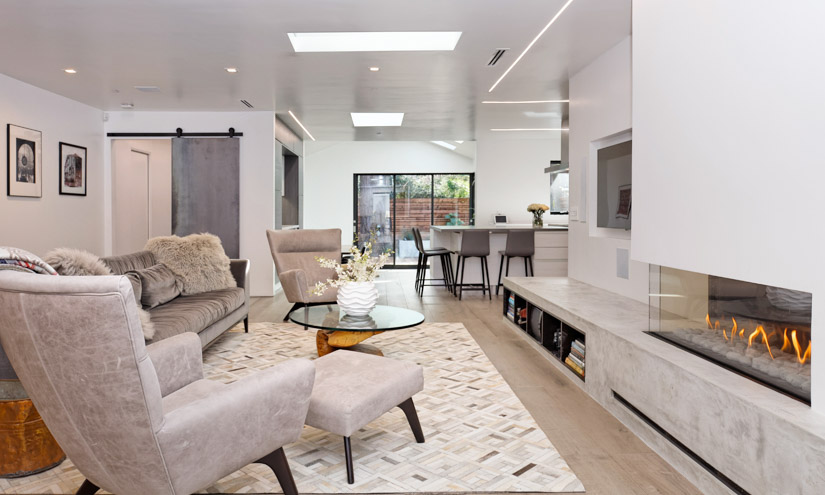 They focus their practice on Whole Design, working from start to finish on most projects developing the architectural design and floorplan, a cohesive interior design, a lighting scheme, creating custom details, and the hardscape, which could include an outdoor kitchen, pergola, pool, or firepit. They're known for their hardscape design and treat the design of the outdoors as part of the home—a growing trend in the Bay Area.
"We believe that the client should get a complete design, not just a partial one. A lot of the details in the layout design should be related to the finishes. When we think about the layout of the house, we think about what the countertops and sinks and bathrooms will look like and take the design to that level of detail," said Revital. Although, they do many interior-only projects as well.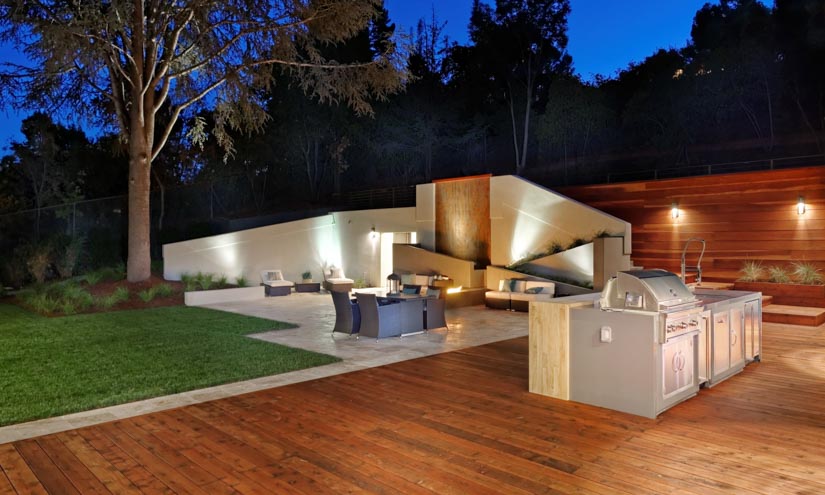 Bekom Design and European Cabinets and Design Studios have partnered on a number of projects around the Bay Area, including a 15-unit project on Ocean Avenue in San Francisco—Bekom Design did interiors for the whole building; European Cabinets provided the kitchens and bathrooms—a CAST staircase for an interior design project in Portola Valley, interior doors in Los Altos, and several kitchens.
"We met on a project several years ago, and we just loved the product so much, we specify it wherever we can," said Revital.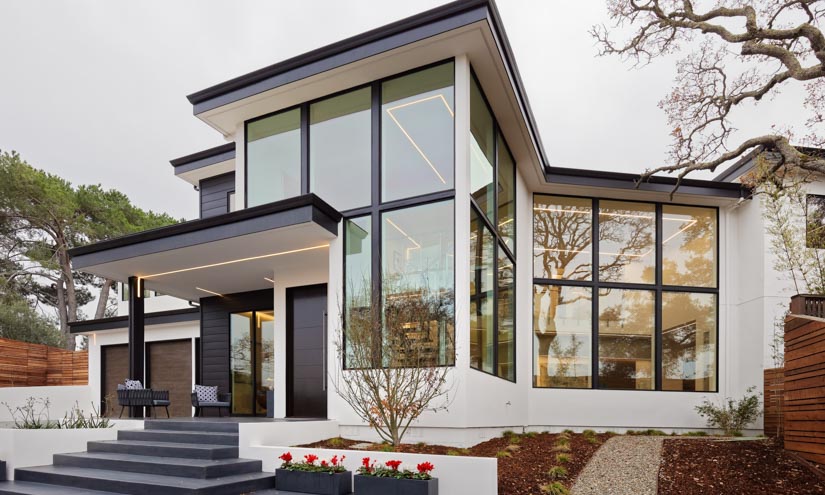 Their most recent project is a 7,000-square-foot, seven-bedroom, seven-bathroom spec home in Menlo Park. The property features a complete outdoor design including kitchen, pool, and patio. The focal point of the interior is a massive curtain wall of glass that can be seen from the street. Through the glass is an elegant floating staircase by CAST, provided by European Cabinets.
See more photos of the Menlo Park staircase in our portfolio.
"The stairs are an integral part of that curtain wall, a visual focal point of the home, from the inside and outside. And we just loved the clean, modern look of the CAST stairs," said Susan.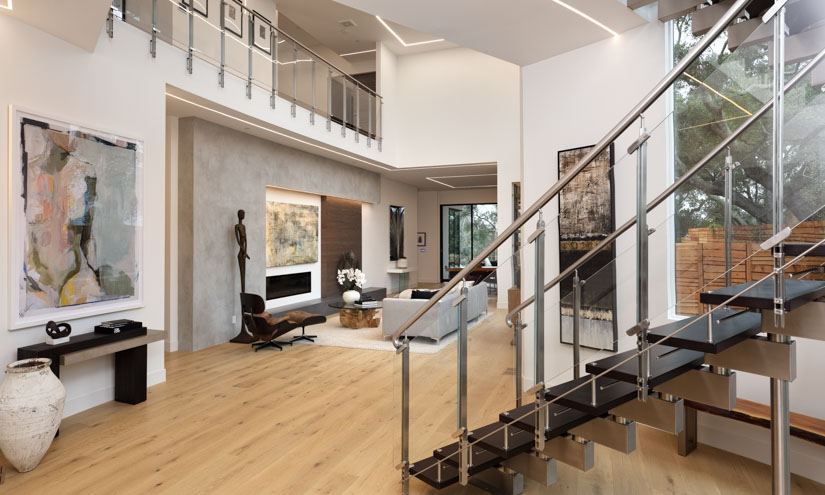 Bekom Design works primarily on residential projects, but they've also done interiors for a handful of multi-unit and commercial properties, including Flying Suitcase Wines and Nourish Café.
To work with Susan and Revital, visit the Bekom Design website.