Rich and Katie Heley came to European Cabinets & Design Studios for a modern Italian kitchen for their new home. What came next they say, was kismet.
Long before they were married, and even before they had started dating, Katie Heley says her husband Rich had wanted to build his own house. He bought a modest piece of property in Palo Alto with a 1940s home in need of a lot of work. Rich teamed up with Davide Gianella of Acadia Architecture, an Italian-born architect just getting started in the Bay Area (the firm is based in Los Gatos).
Gianella designed a cozy three-bedroom, two-bath home with a clerestory ceiling over the open kitchen, dining, and living area, and a fantastic rooftop patio with a hot tub.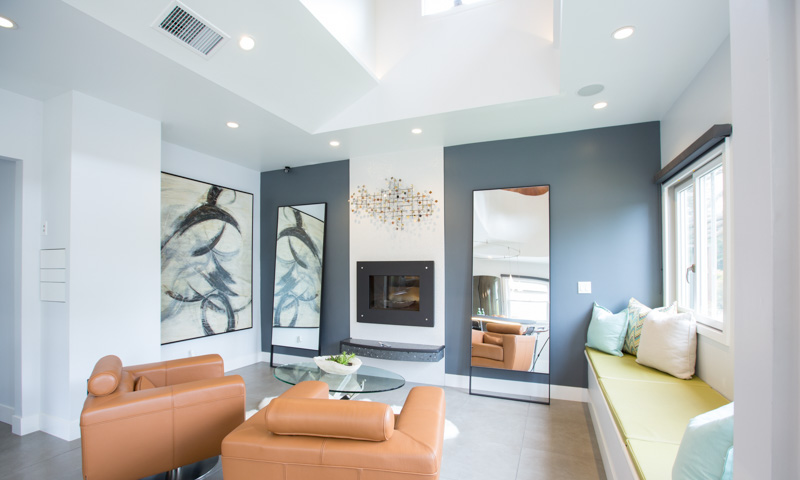 The project was already underway when Rich and Katie were still looking for the right kitchen cabinets. Katie was adamant that they get a European kitchen for the modern look and efficiency of space. She found European Cabinets & Design Studios on the Internet.
Needing to choose their kitchen cabinets right away, they were on the way to Home Depot when Katie gave ECDS a call. It was only a few minutes before closing on a Friday evening, but when Alexandra answered the phone, she told Rich and Katie to come right over, they would wait.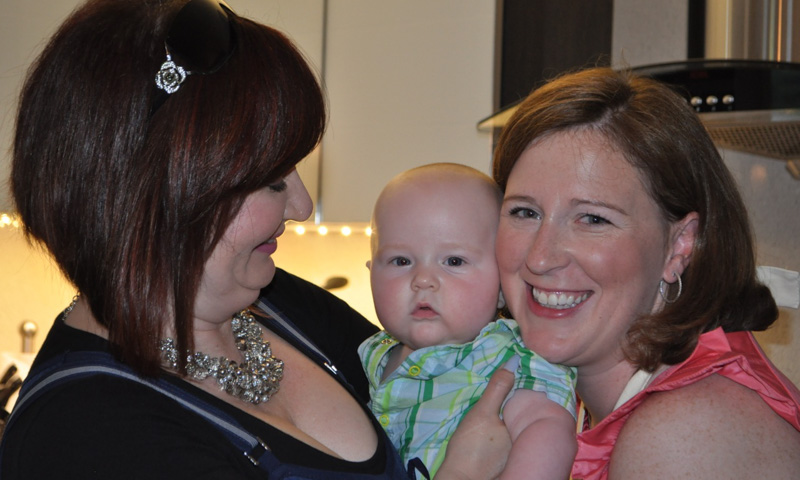 "The first night we met Robert and Alexandra we were so excited to find them, and we clicked right away. They kept the store open three extra hours for us that night and came to our house the next day. They walked through, offering such great suggestions, not just for the kitchen, but for the whole house," said Katie.
Rich and Katie came to ECDS to buy a kitchen, but they ended up furnishing the entire home, including bathroom vanities, their walk-in closet, and furniture from Pianca and Doimo Salotti. ECDS does not sell furniture out of their showroom; all of the pieces were custom-ordered from Italy.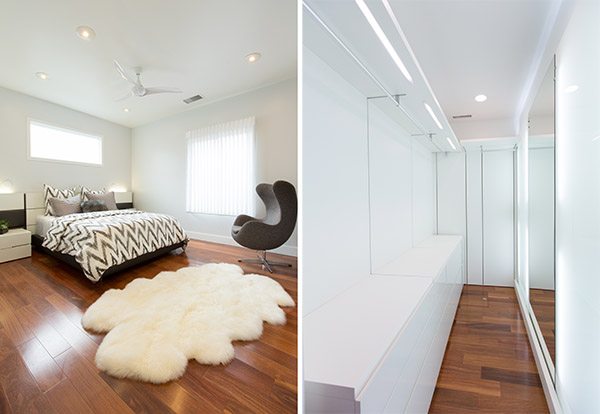 "Alexandra is to be credited for why the house is so beautiful. She ended up being the interior designer for the whole house. She picked all the tiles, all the paint colors, the carpeting, and even the bedspreads. We wouldn't buy anything without running it by her first," laughs Katie.
Katie remembers fondly one trip they made to the showroom during the project when Robert and Alexandra had just received a box of lobsters from another client and insisted Rich and Katie take one home.
"They are the kindest people and we're so fortunate to have become so close to them in the past five years, Alexandra was the first person to come to the hospital when my kids were born," says Katie. "Their product would sell itself, but the Berkoviches are the secret sauce."
Ready to plan your kitchen? Download our kitchen design guide