Because there's nothing better than waking up in the morning and seeing all of your belongings hanging neat and organized in one place.
Tired of searching a myriad of closets around the house for the dress you want to wear tonight, or moving your summer clothes from the closet into under-bed bins for winter storage? Meanwhile, have you got a guest room with no guests or an office you don't use? It might be time for a closet conversion.
With the kids out of the house and their belongings scattered around the house in a half-dozen traditional, reach-in closets, these empty nesters decided to convert an unused guest room next door to the master bedroom into a custom walk-in closet.
Converting a spare room into a huge walk-in closet is a great way to get organized, not to mention keep your clothing clean, neat, and ready to wear at a moment's notice.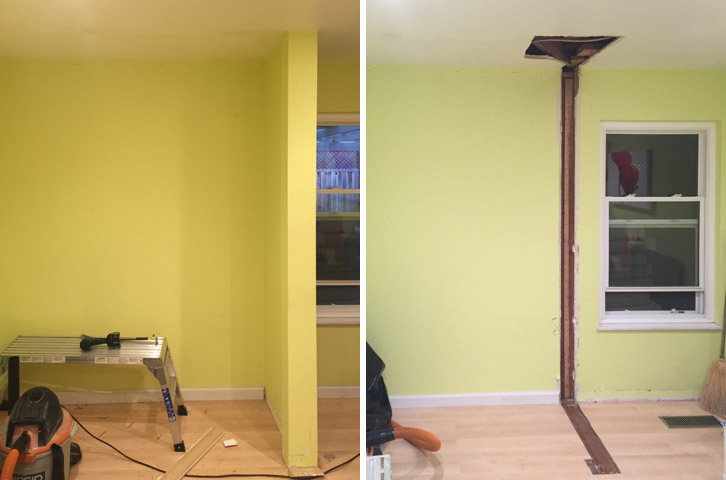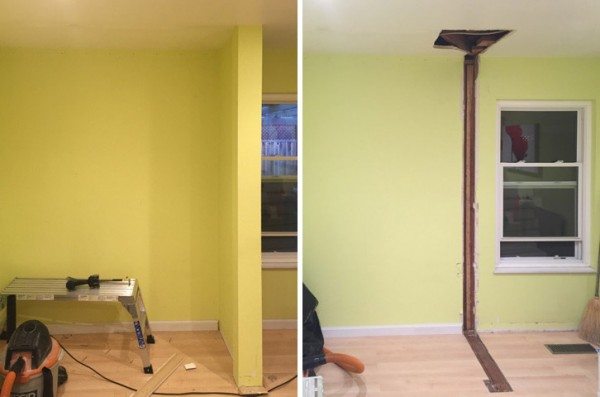 The first step was to remove the six-foot closet in the available bedroom and move the door to be accessible from the master bedroom. A frameless pocket door from Pail was installed between the bedroom and what will be the new closet. The floor was also updated to a light laminate by Skema, which makes the space look large and bright.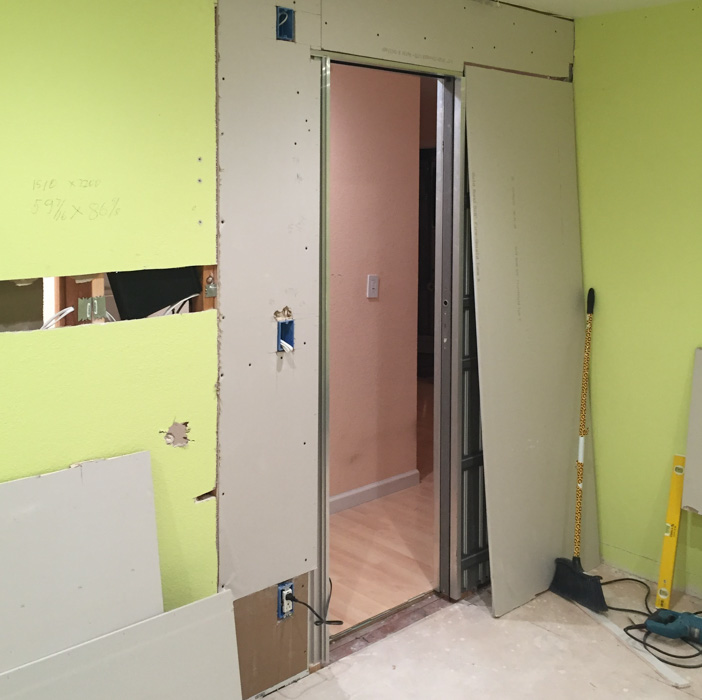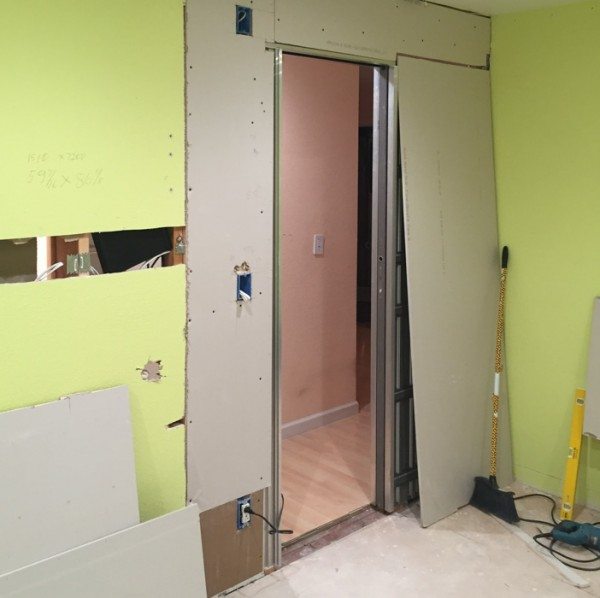 We lined the walls with glass paneling from the Pianca Anteprima collection with LED backlighting, which also makes the closet an ideal private dressing space, and installed convenient full-size mirrors.
The design of the 10' x 14' closet features "his and hers" sections, customized to the styles of the clothing and accessories.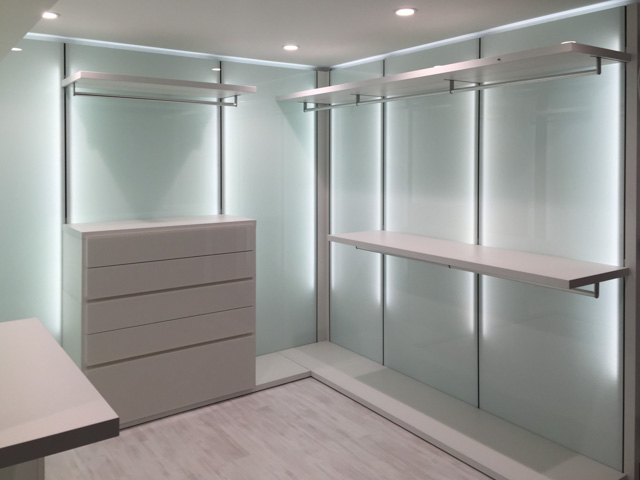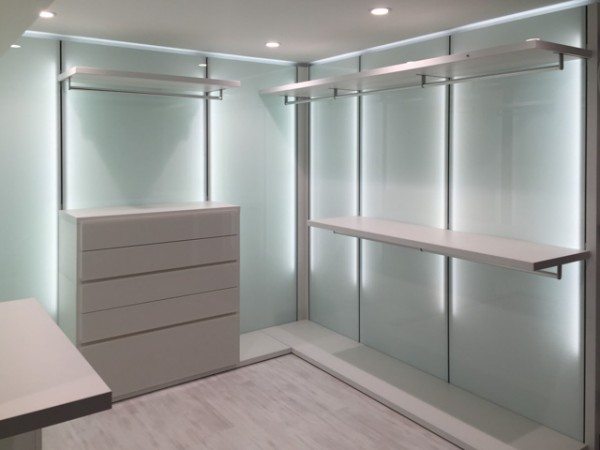 On "his" side, two rows for shorter hanging items, and on "her" side, space short items and long dresses. There are plenty of white lacquered glass drawers for smaller items.
The white, open shelves are 26" deep and textured with matte lacquer and are attached to the wall with integrated brackets so that the supports are completely hidden behind the panels. The long, continuous hanging rods make hanging and organizing very convenient.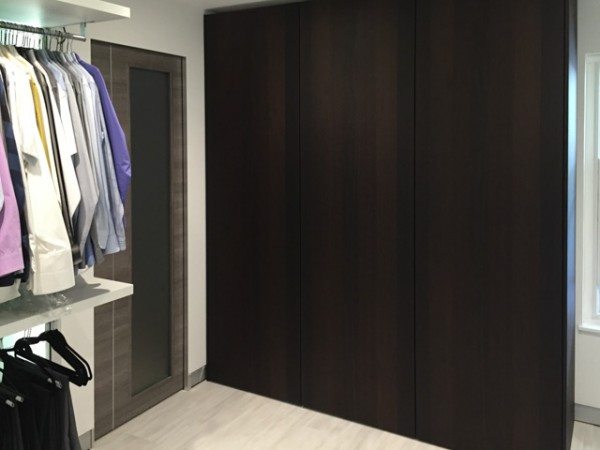 The deep shelving completely covers the clothing items hanging below keeping them free of dust; most closets have 15" shelves, which don't protect the clothing as well.
For clothing that isn't worn very often, they installed three cabinets from the Pianca Sipario collection with thick, wood veneer doors. Integrated LED lighting is activated with a motion sensor when the door is opened or closed.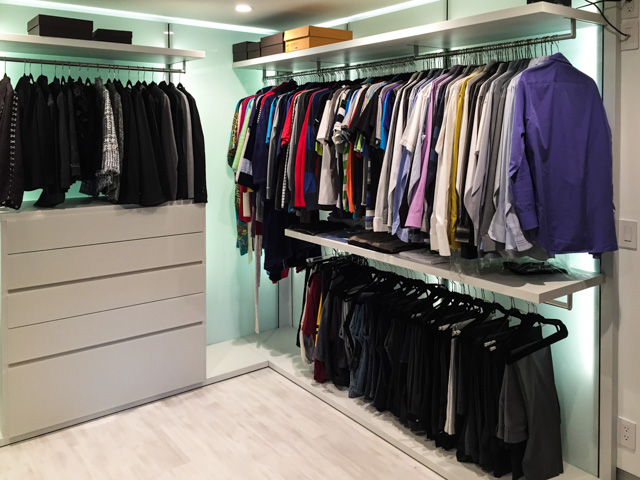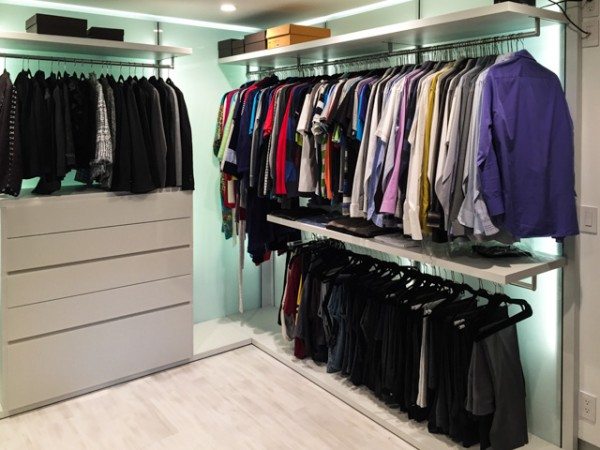 Inside, the closets have hanging bars and shoe racks.
In total, this new closet now holds the contents from almost six traditional reach-in closets around the house, and the master bedroom is so much roomier!