A step-by-step illustration of how a custom spiral staircase gets installed.
The client was building a new game room in the basement of their Saratoga, CA, home. They needed a spiral staircase to accent the basement because the space is very narrow, but they also wanted something that was unique and attractive.
European Cabinets & Design Studios suggested the K8 Jazz collection by CAST, a stainless steel spiral staircase with the solid wood steps in Wenge, with a stainless steel protective edge. Starphire Ultra-Clear Glass was used in the guardrail.
The staircase was custom-designed by ECDS, manufactured in Italy by CAST, and assembled in the client's home.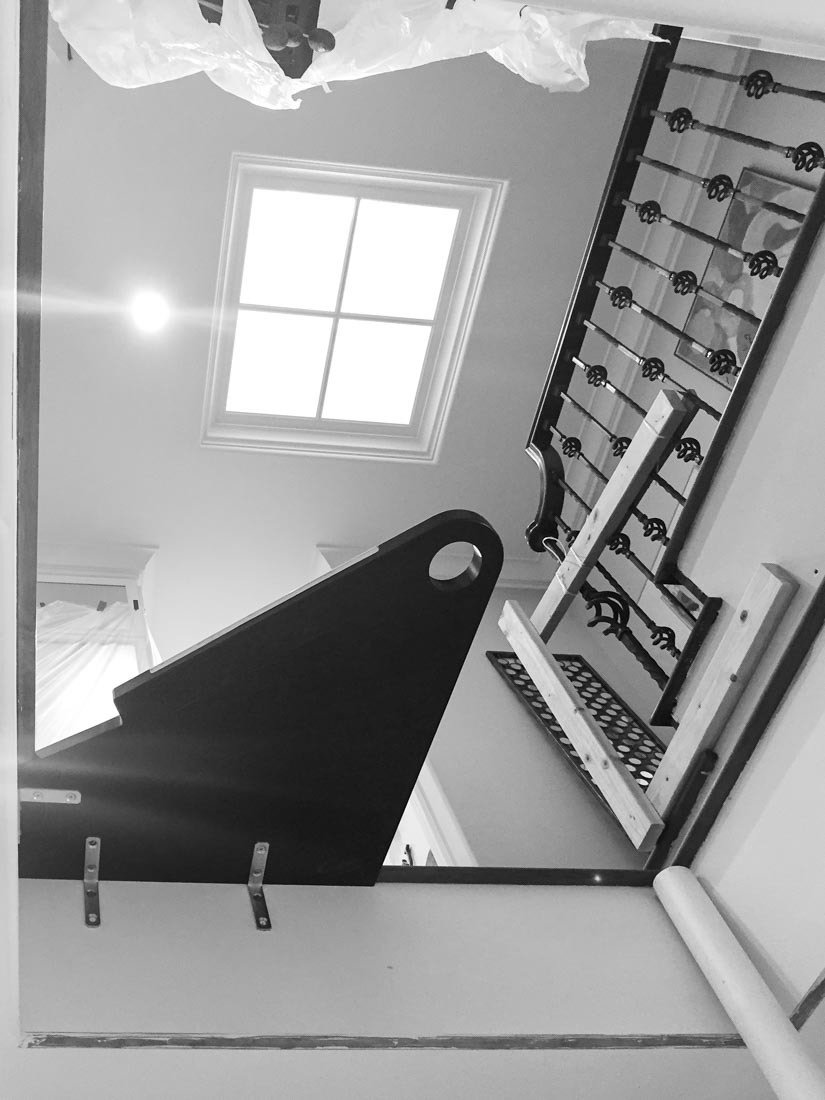 Step 1: The landing at the top of the staircase is installed first, to ensure that it's flush with the floor.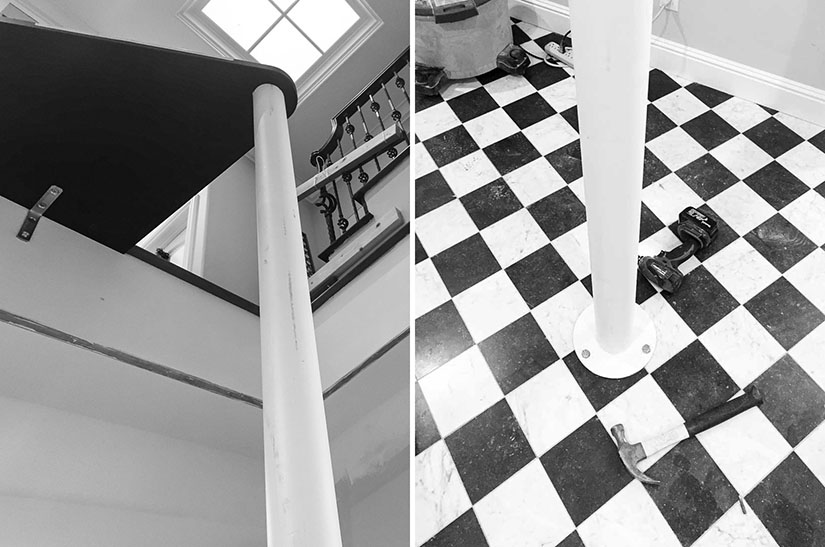 Step 2: The main steel pole is attached to the floor with bolts and aligned with the landing step.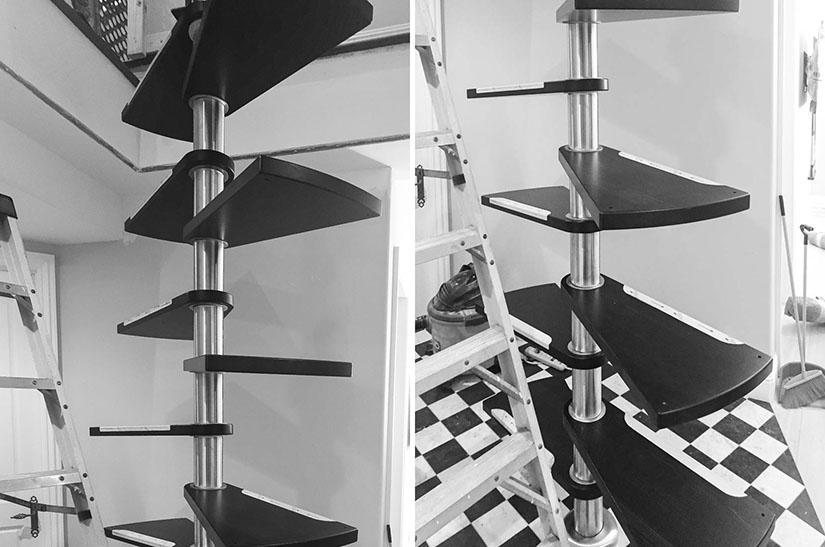 Step 3: You remove the upper landing and place the stairs and spacers.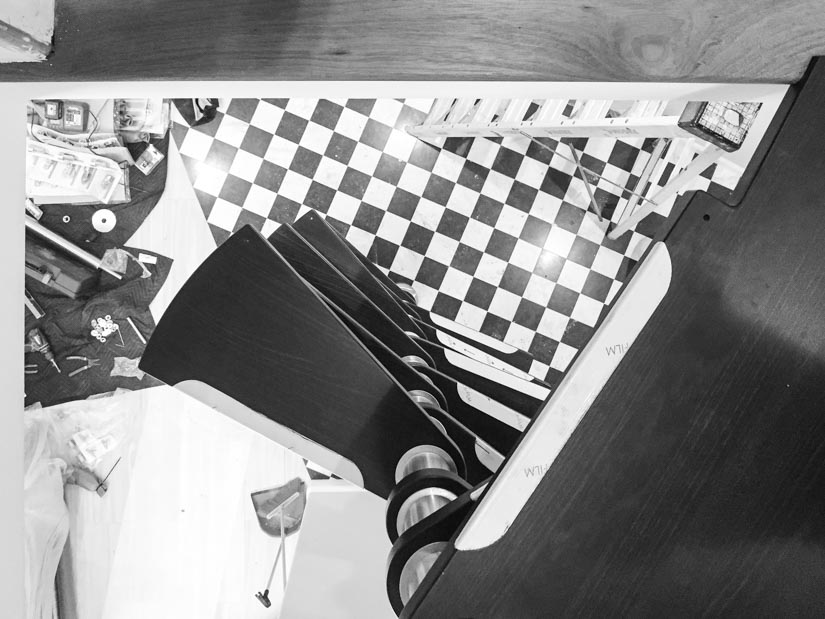 This is the quickest part of the process; it only takes about 20 minutes and is a lot like working with Legos!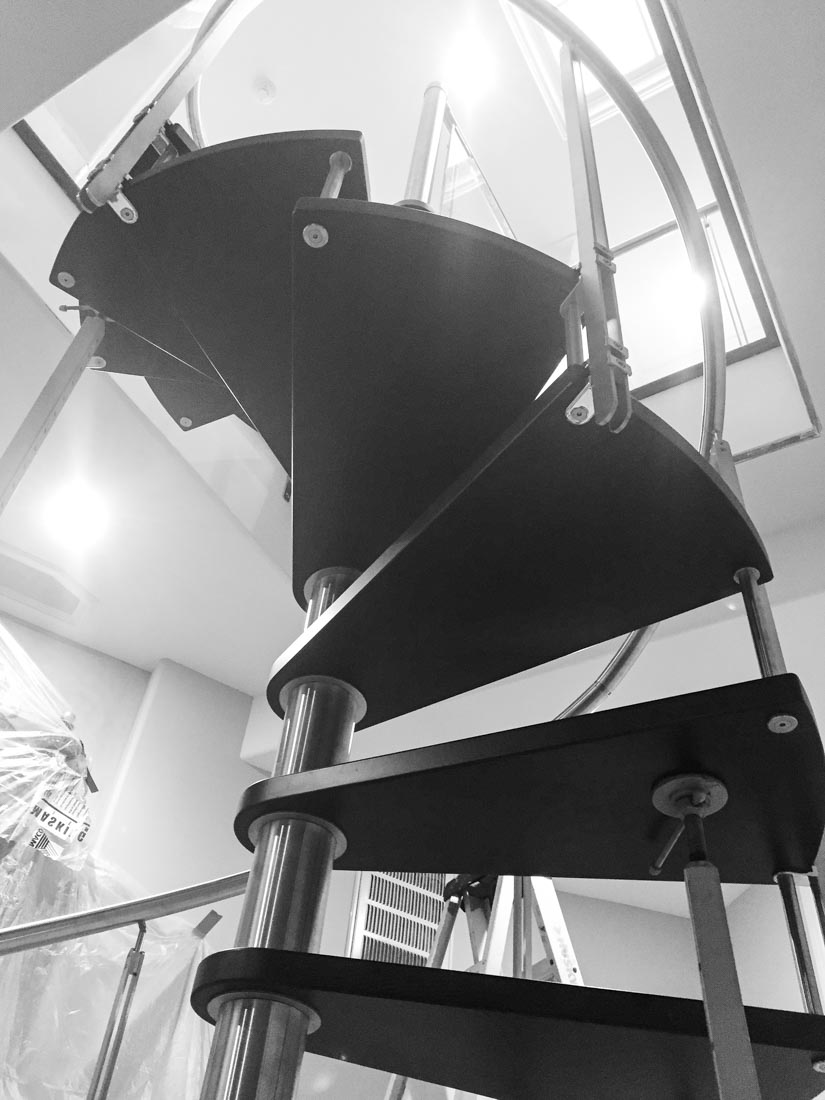 Step 4: Once all of the stairs are placed, you form the spiral, lock the steps in place with stainless steel tubes, and install the railing and rods.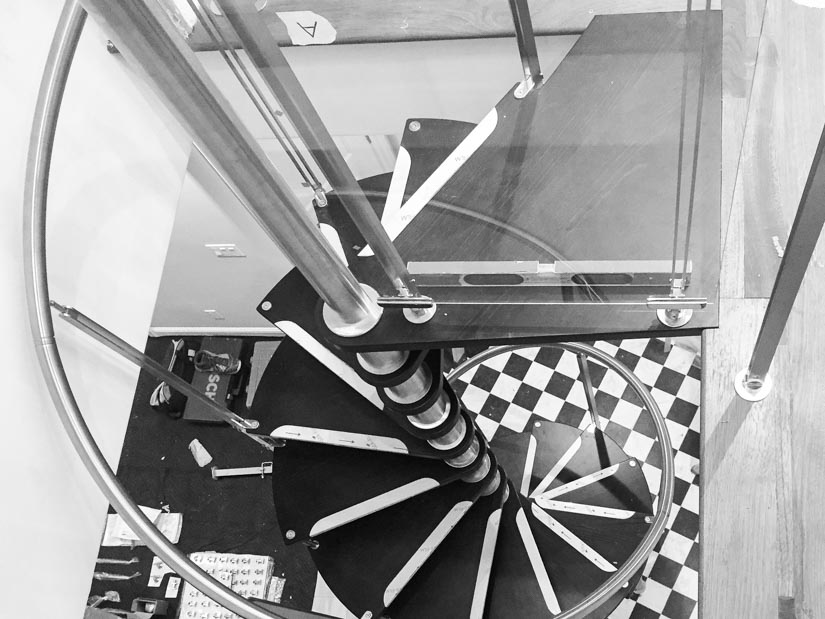 Step 5: Lastly, the railing and glass are installed at the top of the stairs.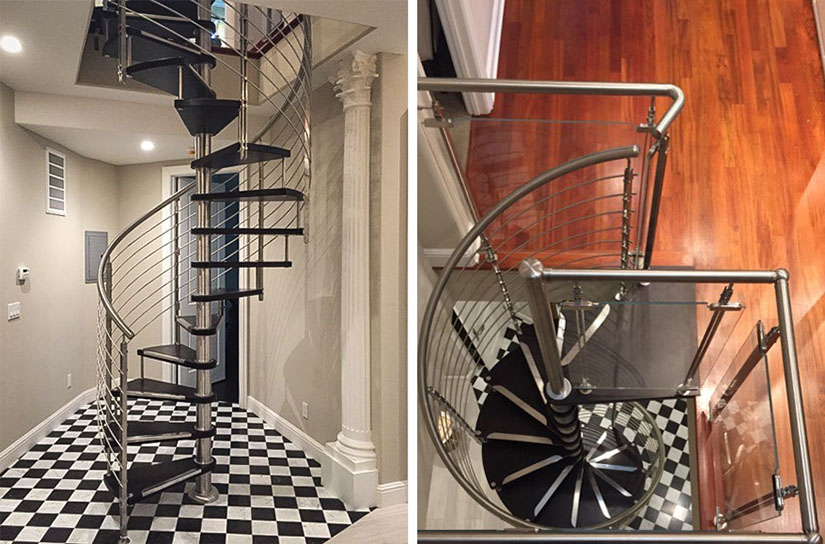 The entire installation process takes only a couple of days from start to finish!