Do-it-yourself ideas that won't break the bank.
Has the change of seasons put you in the mood for something new? Or maybe you're thinking about putting your home on the market? Whether just for yourself or to boost your home's value, here are seven easy upgrades that will give your home a whole new look.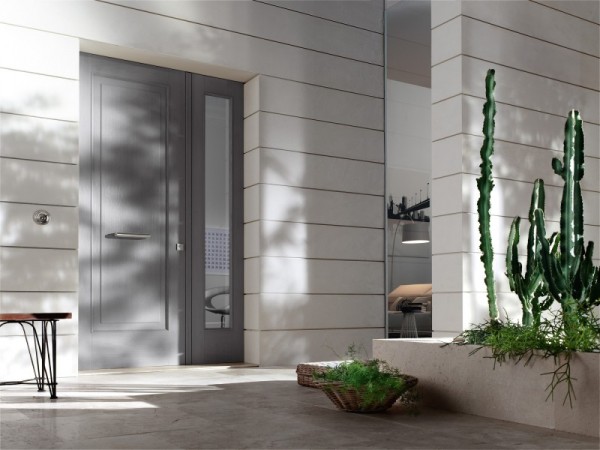 Make a statement with a new front door
The front door is the first thing guests and potential buyers see. Giving your front door a fresh coat of paint or replacing with a new model is an easy way to upgrade the look of your home. Bold colors, high-gloss black, and industrial steel are in demand this year.
Wood doors offer unmatched character and charm, and because wood is a relatively easy material to manipulate, the possibilities are endless. Doors made of fiberglass are more durable and require less maintenance than wood, but can be made to resemble natural wood. Steel is the strongest and most weather resistant, however, they are prone to dings and can't be repaired. Italian door maker Oikos builds exterior doors from aluminum and bullet-proof, sledgehammer-proof safety glass in a variety of modern and traditional designs.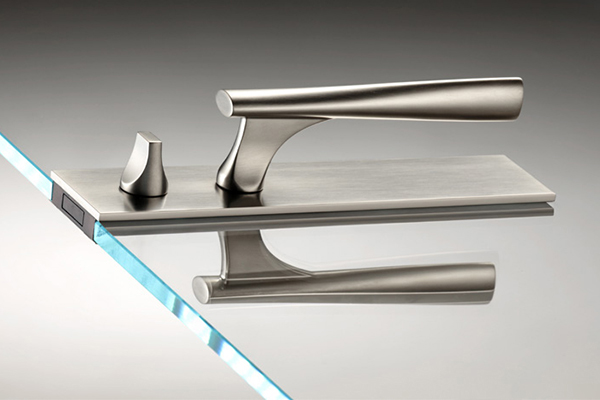 Update your doorknobs
Swapping out those old brass doorknobs and hinges is a quick and easy way to boost the look of your home—the shape of the rosette can change the entire look of a door. While there are a variety of modern designs to choose from—egg-shaped, oval, stainless steel, cut-glass, and lever handles to name a few—make sure that all doorknobs within view of each other match in color and finish.
Casali recently launched Blues, a new handle collection for its glass doors. The innovative mounting system hides the magnetic lock with no visible fixings. The stainless steel handles are available with or without a latch, with a brushed or polished finish.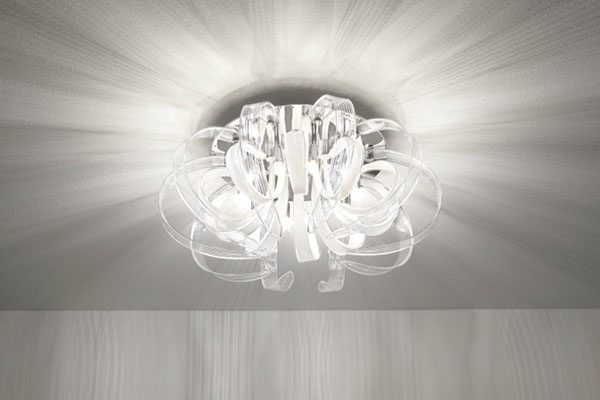 Replace lighting fixtures
Upgrading the lighting in your home can be as simple as replacing light bulbs with modern, energy-efficient bulbs, and as the technology increases, so do the options. Modern bulbs will save you money: Typically about one-fifth of an electric bill goes to lighting but the new high-efficiency bulbs use around 80% less energy to light a room and they last longer. Since most energy-efficient bulbs are 60-watt soft-white equivalents, try adding a dimmer switch to create mood in a room.
Replacing old fixtures or chandeliers is another easy way to update your home. Micron, based just outside of Venice, Italy, creates modern lighting and contemporary light fixtures in a variety of shapes and sizes that will impress in any room. But remember, the key to choosing a great lighting piece is to make sure that it complements the room, rather than competes with it.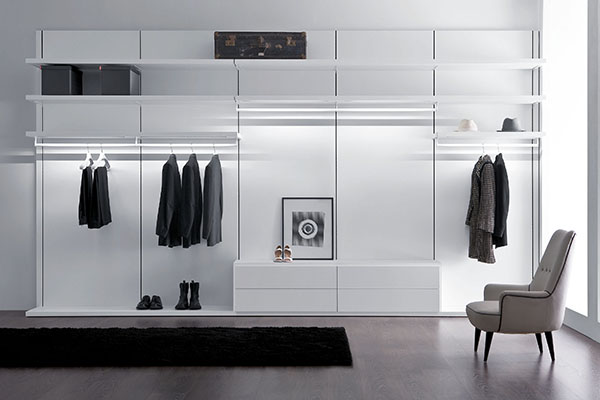 Organize your closet
Decluttering your home is a great way to make it feel new again, but don't just shove it all into an old closet. A well-organized closet can create space and add value. There are a number of ways to update shelving and storage spaces.
The Anteprima closet system from Pianca can be customized to suit any space. It features movable modular shelves, drawer units, a wide range of accessories, and integrated mirrors and LED lighting. Want a room without a closet to be considered a bedroom? The Anteprima system can be installed on an open wall in a room, creating a modern—and organized—space.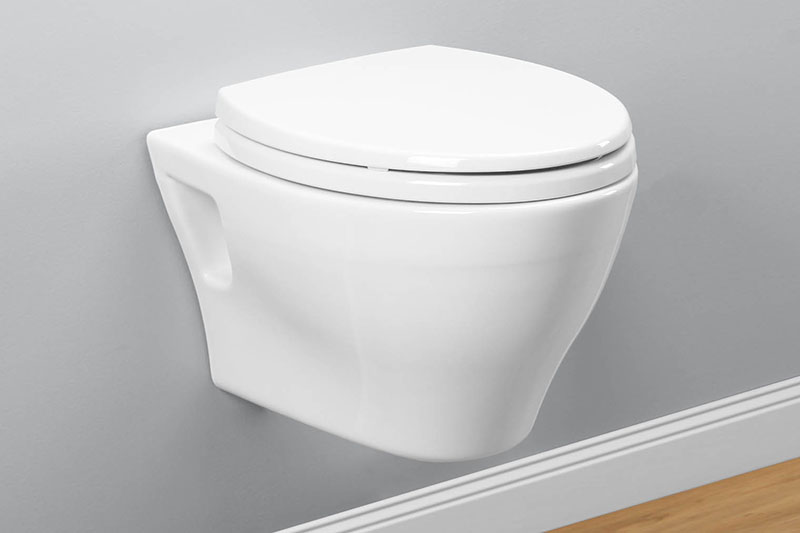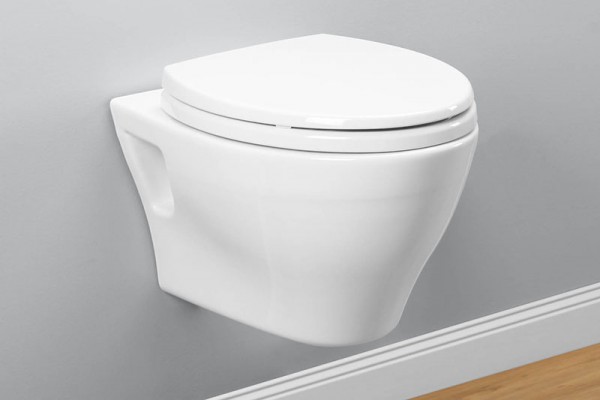 Save water and money with a new toilet
While you might dream of completely renovating your bathroom, you can give it a whole new look with a fresh coat of paint and a few small upgrades. Installing new toilet can change the character of a room without breaking the bank.
Low-flush toilets reduce water use and save money—the U.S. Environmental Protection Agency calculates that replacing a single pre-1980 toilet with one that meets WaterSense standards can save an average family 18,000 gallons of water and $110 in utility costs per year. Low-flow showerheads and sink fixtures can boost your water savings even further and add a modern touch to the room.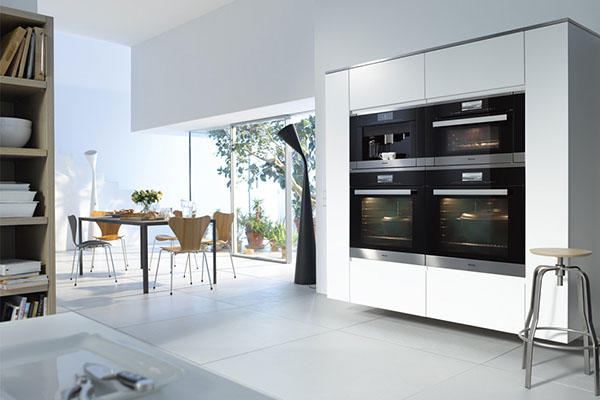 Match your appliances
Do your kitchen appliances match? Are they energy efficient? If you answered no to either of these questions you've got a way to quickly improve your kitchen. Making sure that the color and material of your appliances match ensures a cohesive look. If you're on a budget, start by calling the manufacturer to ask about replacing just the front panel. (Tip: The doors of many dishwashers are black on one side, and white on the other. Your upgrade might be as simple as turning a few screws.)
If replacing one or all of your appliances is within your budget, go for an energy-efficient model. Energy-star-rated appliances are better for the environment, save you money, improve the value of your home, and are an easy way to impress a potential buyer.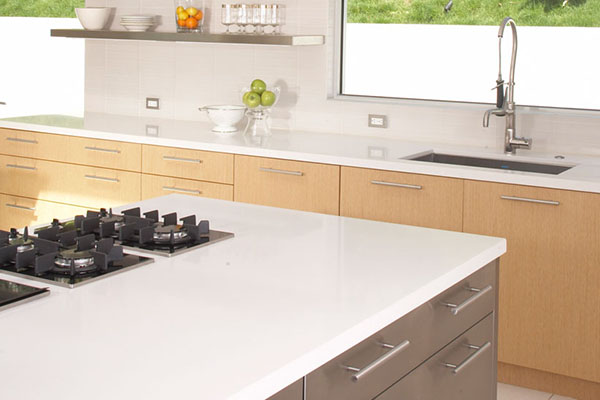 Refresh your countertop
The easiest way to add value to your kitchen without going for a complete renovation is to replace the countertops. Adding new countertops is generally a budget-friendly task, but choosing the right material can be daunting. Caesarstone, based in Southern California, offers its durable quartz countertops in a variety of textures and colors, ensuring that you'll find the perfect match for your kitchen—modern or traditional.
Quartz is nonporous, and stain, scratch, and heat-resistant. Caesarstone countertops can be cut into smaller, thinner slabs to save weight, or installed in larger sections to reduce the number of joints on a surface. To create a whole new look in the room, add a backsplash.
Ready to plan your kitchen? Download our kitchen design guide