Make a statement with your front door: Bold colors, high-gloss black, and industrial steel top the list as three front door trends to follow.
Homeowners are expressing themselves—and impressing their guests—through their front doors. Bold colors, high-gloss black, and industrial steel are three front door trends in demand this year.
The climate and architectural style of your community should influence your color choice. Oranges, bright reds, and yellows are popular in the Southwest due to influence and proximity to Mexico. While in a cool climate like Seattle or New England, bright greens, dark watery blues, and rich reds mimic the changing colors of the season. In Florida and across the Southeast, consider a bright sea-inspired blue or hot yellow.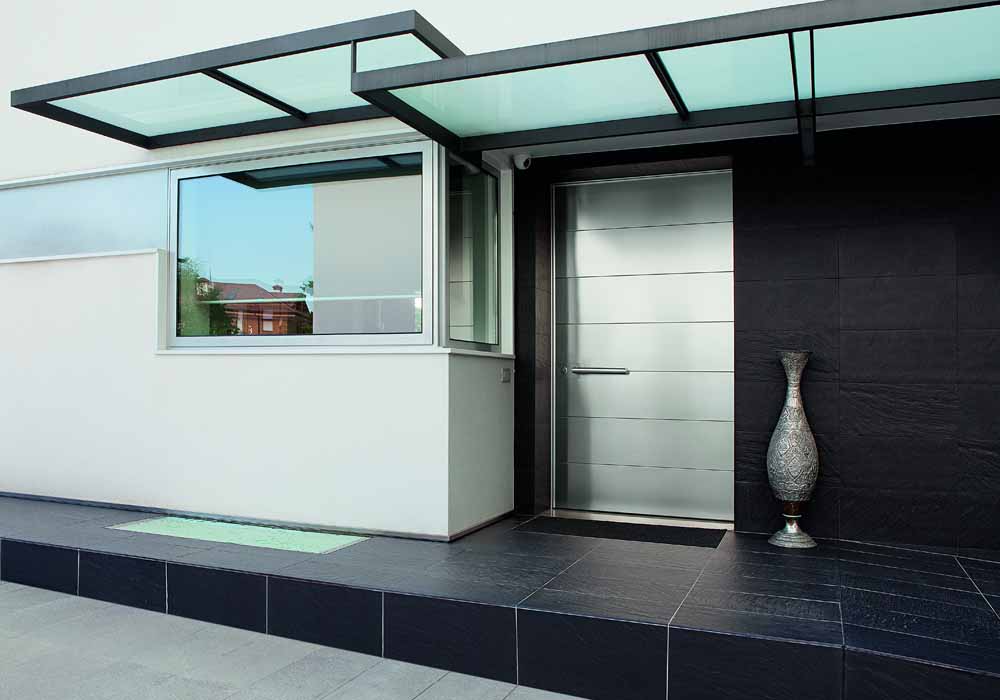 There is no facade on which a black door doesn't look great. High-gloss black is a popular choice for homeowners who want to give their home a more contemporary look. The look can be achieved by using high-gloss paint but for a really sleek look, choose an Oikos exterior door made of bullet-proof, sledgehammer-proof safety glass.
Long considered the "affordable choice" in front doors, steel is reinventing itself. Remodeling Magazine's 2014 Cost vs. Value report calculates that a new steel door is the most cost-effective improvement a homeowner can make, with 96.6% of its cost recouped at resale. Traditionally, steel doors have not come in a wide variety of designs, but modern manufacturers are changing that. Textures, window accents, and dramatic handles are all features on offer.