One regular customer calls her new Telluride condo "Palo Alto 2.0."
Sophie G. first came to European Cabinets because she wanted a modern kitchen for her Palo Alto home. Fast-forward a kitchen, a couple of bathrooms, and a brand new floor from Skema, and Sophie came back to European Cabinets for those items and more for her new condominium in Telluride, CO.
"I call it Palo Alto 2.0," she laughs. Sophie is originally from Europe and says she really likes the modern style, but she doesn't want to sacrifice on durability.
"The really expensive European brands like Poggenpohl, they were out of my price range," she says. "I bought my Palo Alto house because the kitchen was modern, but all the rims were peeling off and the cabinets weren't closing right."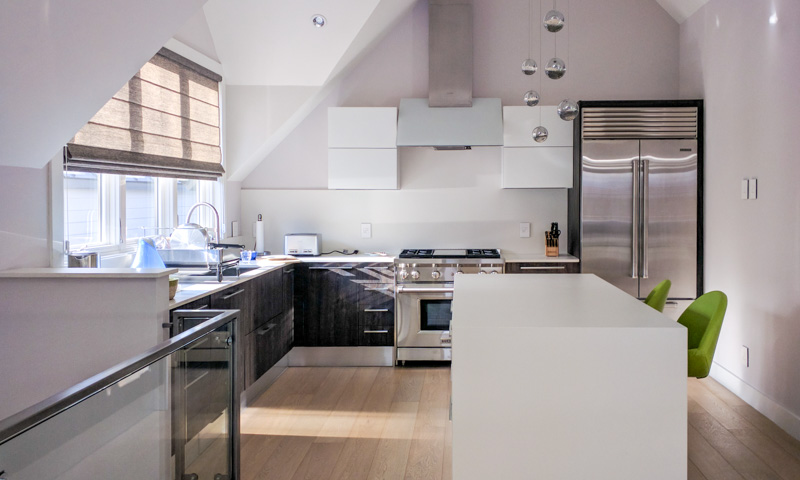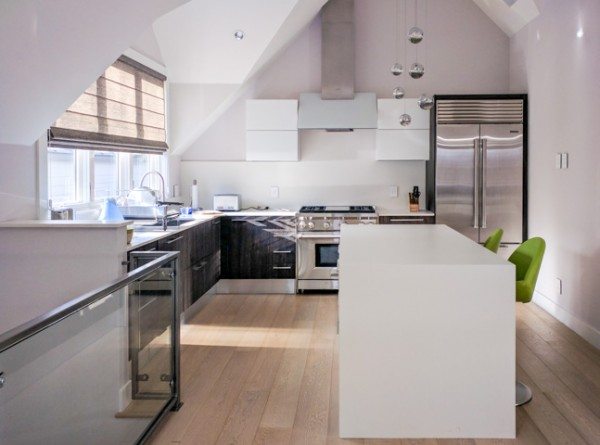 If she was going to spend the money on a new kitchen, she wanted to be sure it would last. "I found European Cabinets on Google. I went to see them and I really liked those guys. Robert [Berkovich] did a nice job explaining to me how the kitchens were really put through their paces in the factory. And they seemed trustworthy to me. They were very honest in the way they talked about things."
For her new condo, she wanted a very similar look—very modern, but something that wouldn't be too out of place in the Colorado town known for its Wild West heritage.
With Alexandra Berkovich helping her with the design, Sophie chose cabinets from the Aran Cucine Mia collection in dark oak with white glass for the kitchen. "I wanted to go modern, but I wanted something that reminds in some sense of the mountains," she says.
Appliances include a Wolf range and Sub-Zero refrigerator. The kitchen countertop is Dekton and the flooring is engineered hardwood from Skema.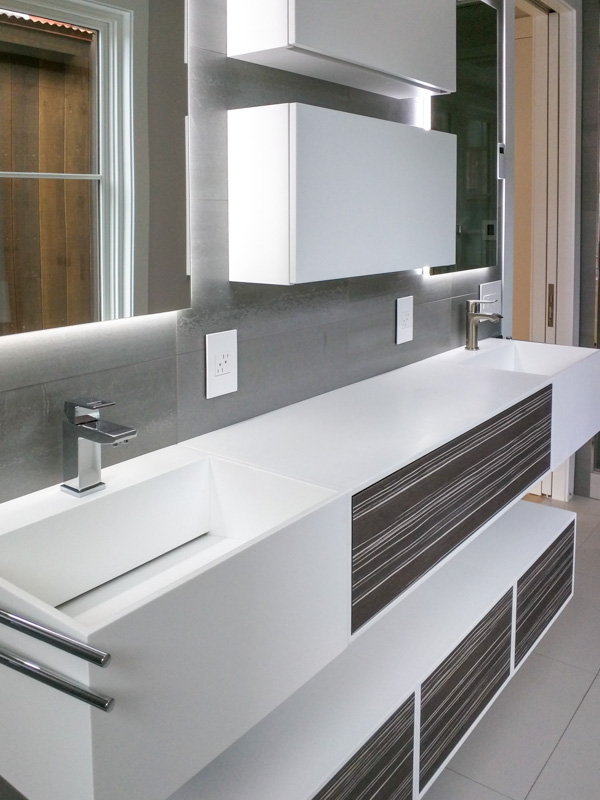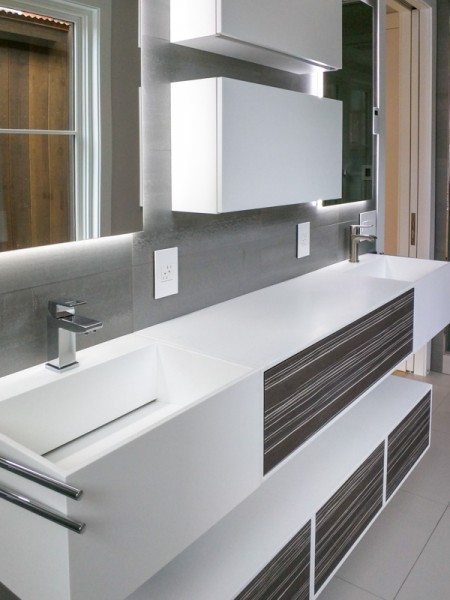 "They offered great advice—I was new to remodeling. I can talk to them about furniture and they ordered all the plumbing for me. They're willing to do that. I've seen it over and over—they go the extra mile with me all the time," she says.
The building is a complex of six townhouses and every other unit was going to be done in the same way. Sophie admits that the contractor wasn't thrilled that she was ordering all of her own cabinets and flooring.
"The contractors were a little annoyed that I was using my own stuff and it was coming from Europe, but in the end, it all worked really well," she says
Sophie kept the bathrooms very modern, choosing cabinets from the GB Group Stratos collection for the master bathroom, BMT Bagni Pi.Quadro collection for the guest bathroom, and MOMA Design for the powder room.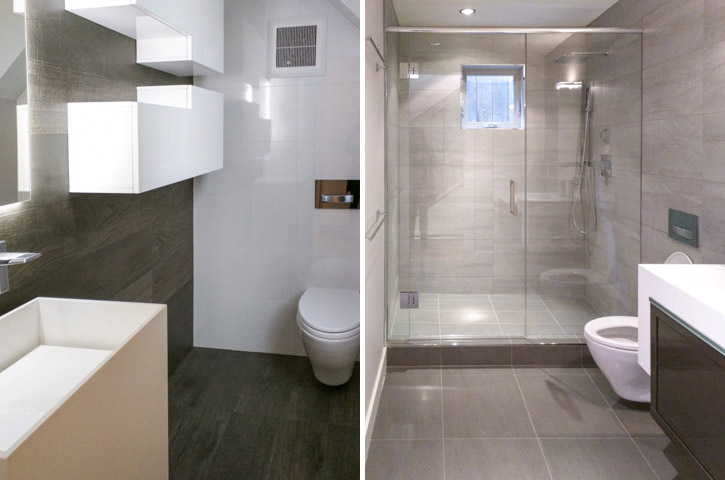 Alexandra's guidance on design extended beyond the kitchen and bathrooms—Sophie ordered all of her furniture through European Cabinets from Pianca, including the dining room table and chairs. The bar stools are from Cattelan Italia.
"When the table arrived in Telluride, the glass top was completely shattered. Robert got on the phone right away and they sent a new tabletop from Italy. He's been very responsive with that," Sophie recalls.
"It's really exciting because it's a brand new property. Everything is brand new. I'm looking forward to getting to enjoy it!"
Ready to plan your kitchen? Download our kitchen design guide