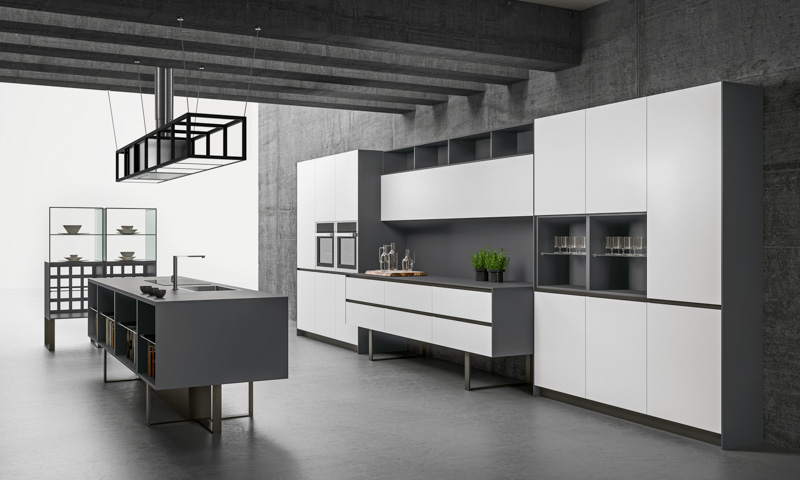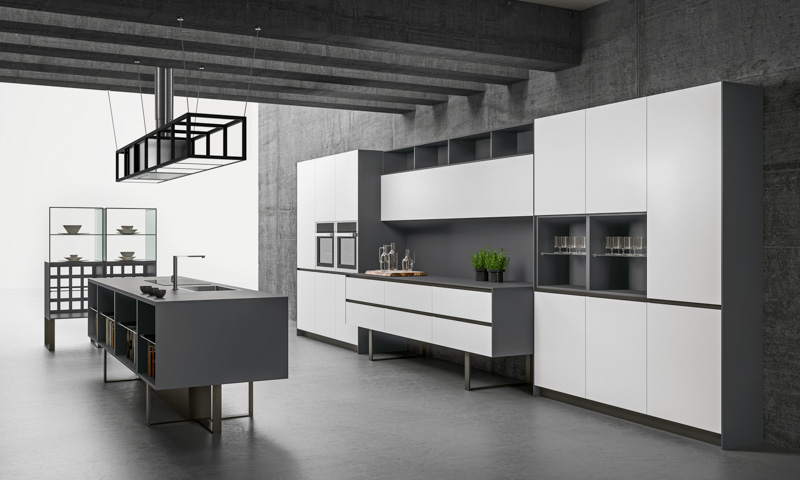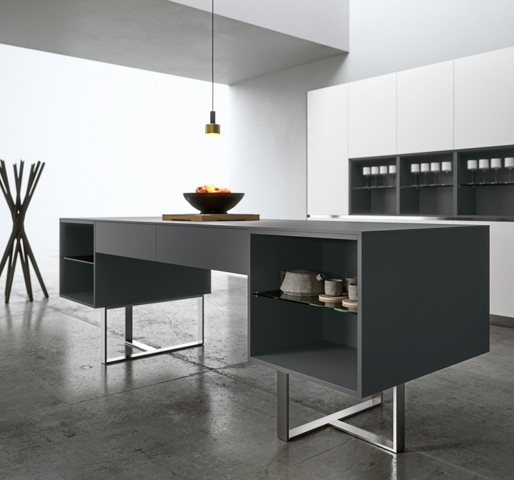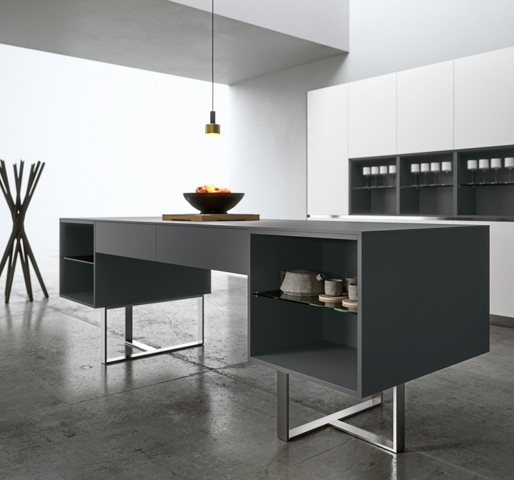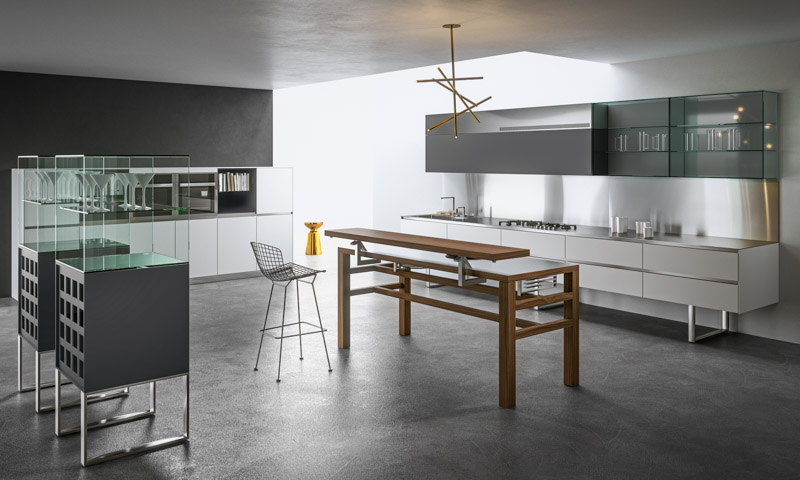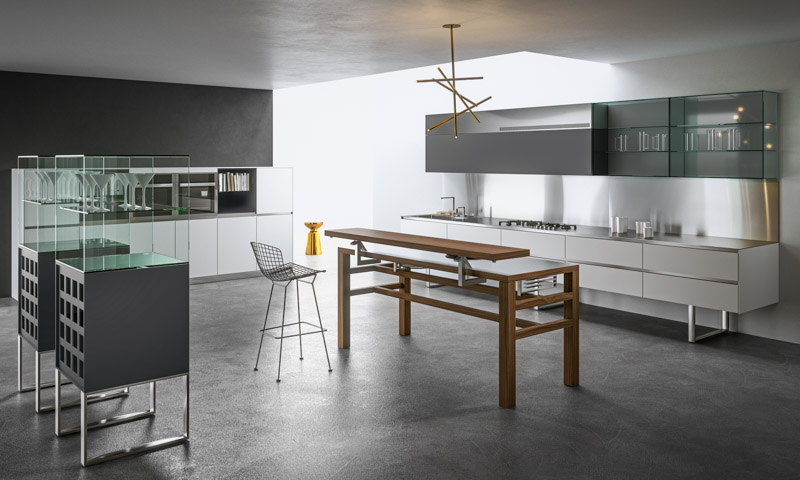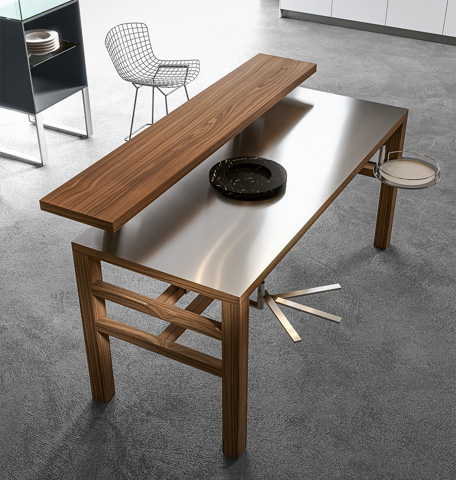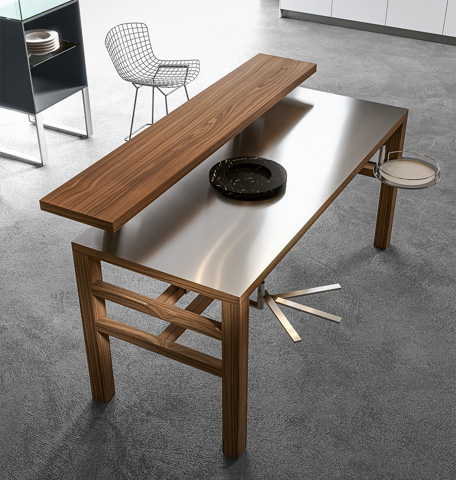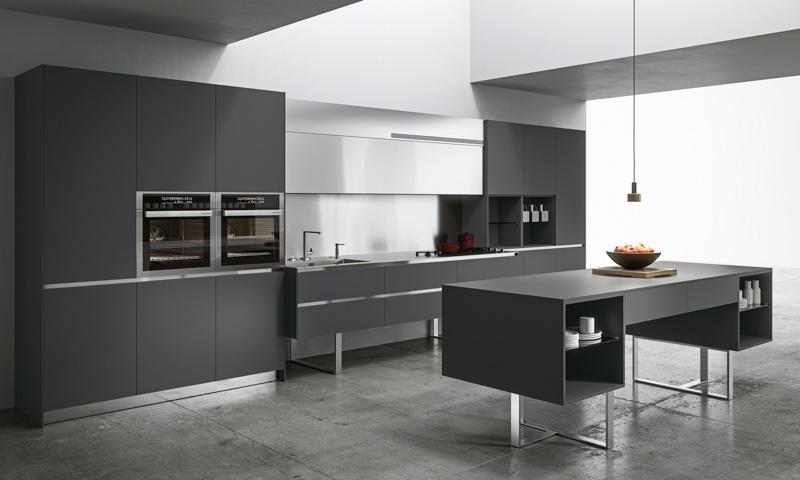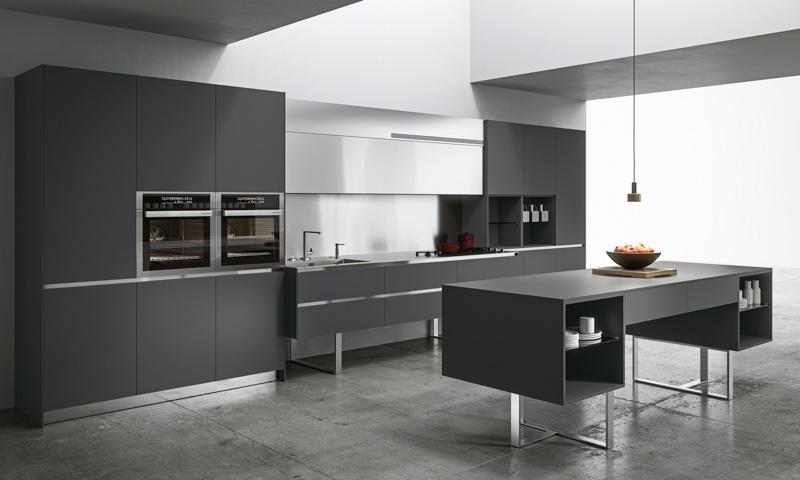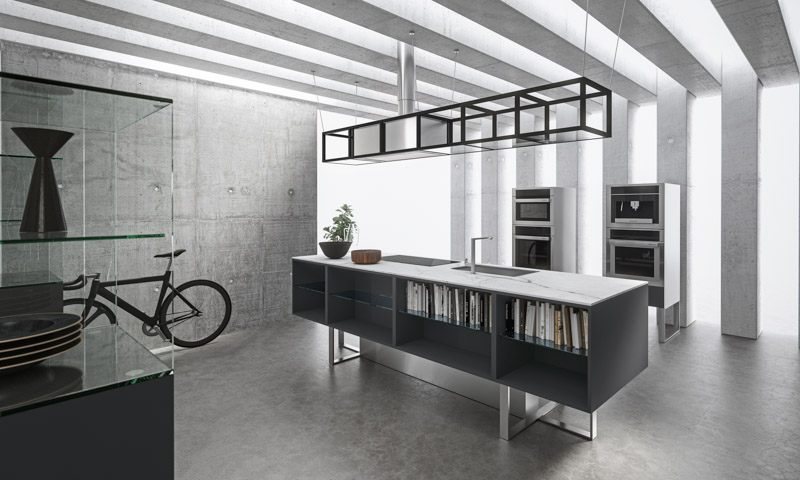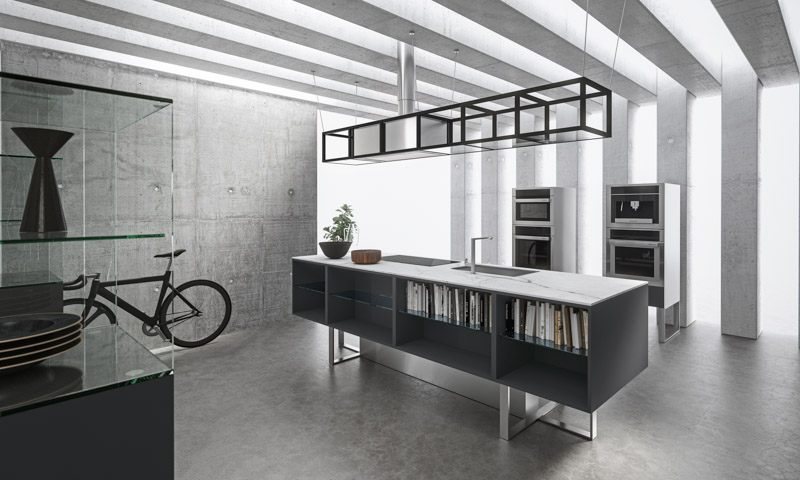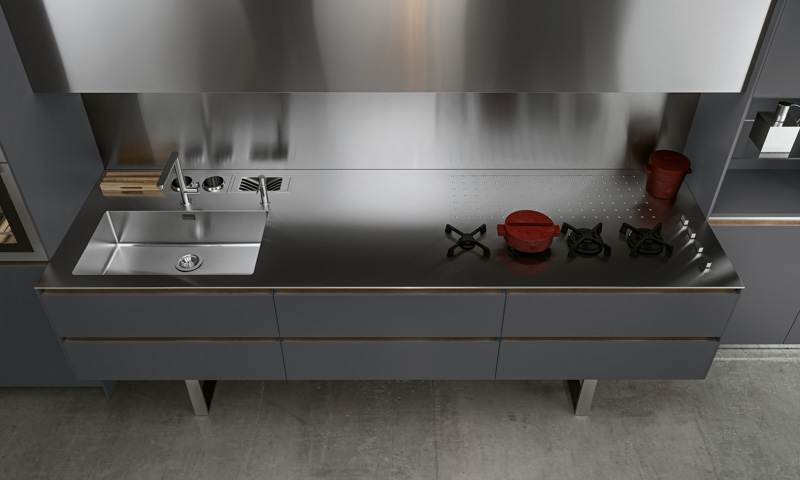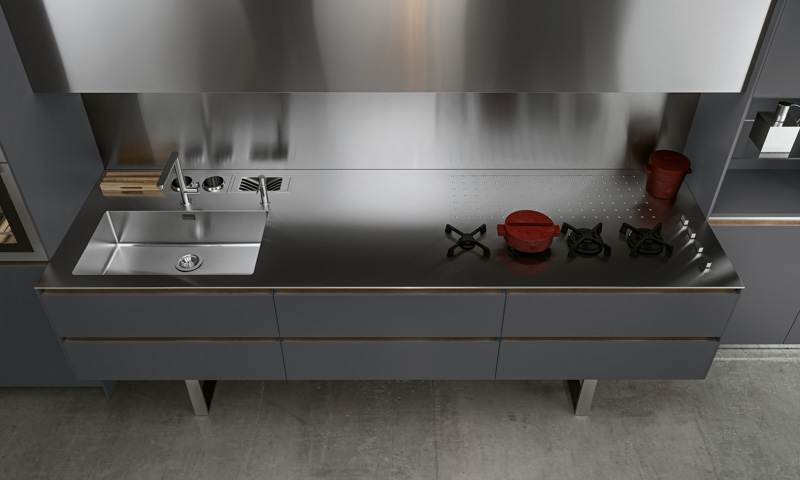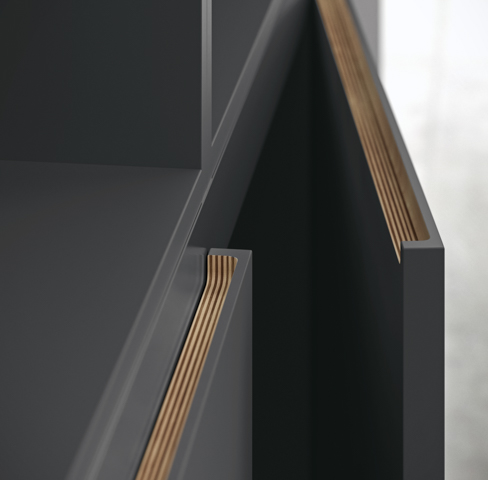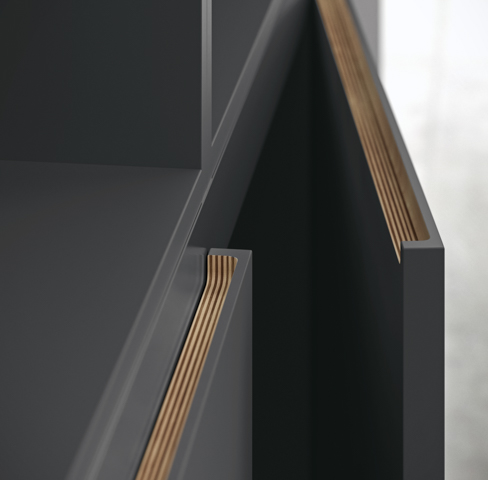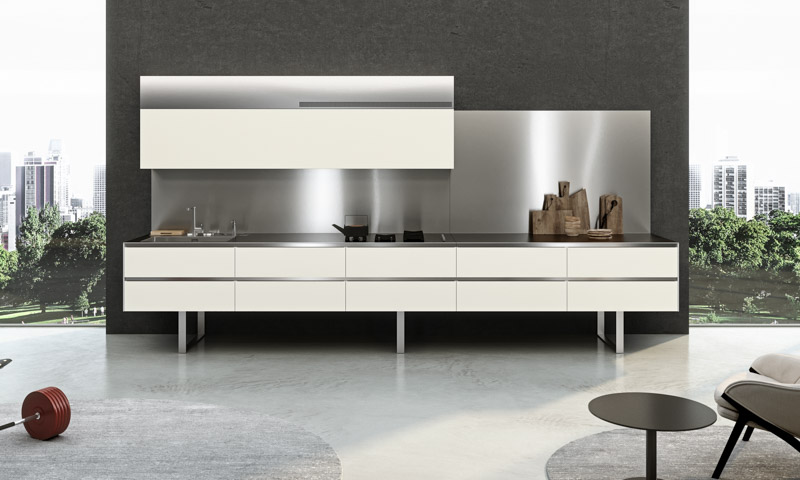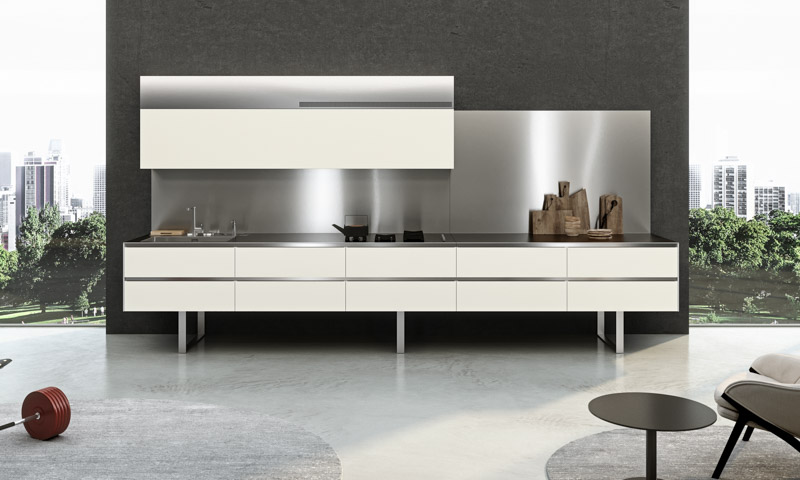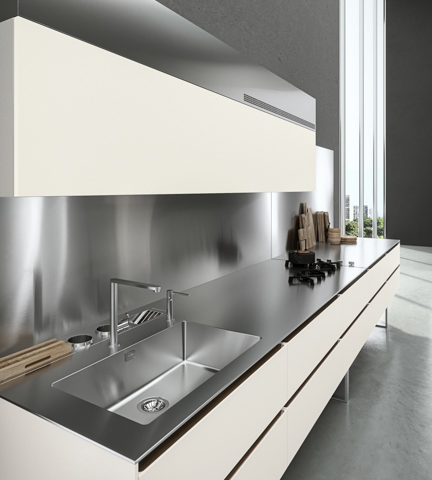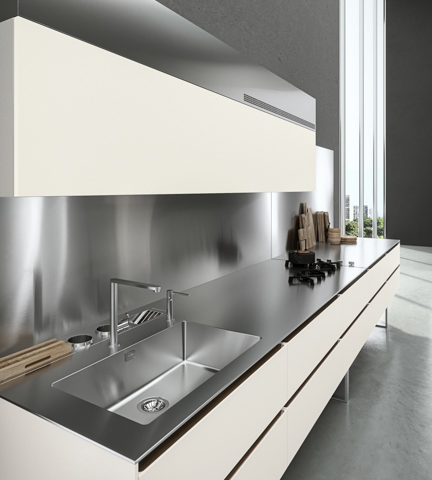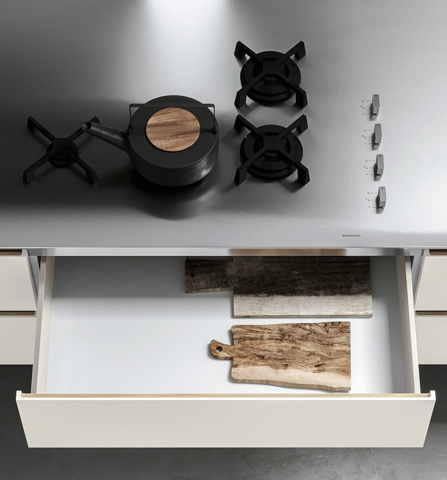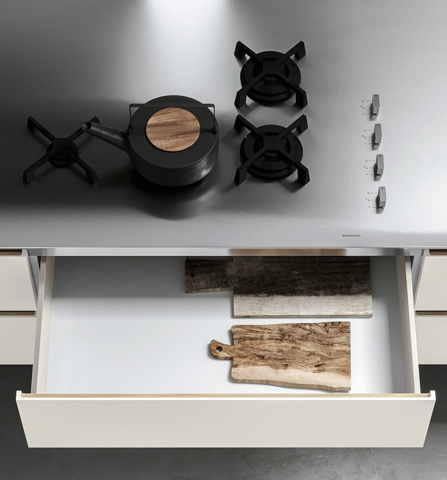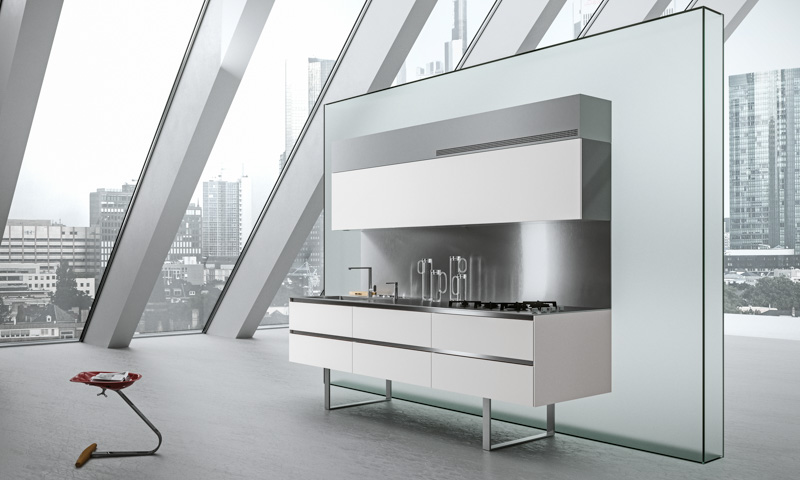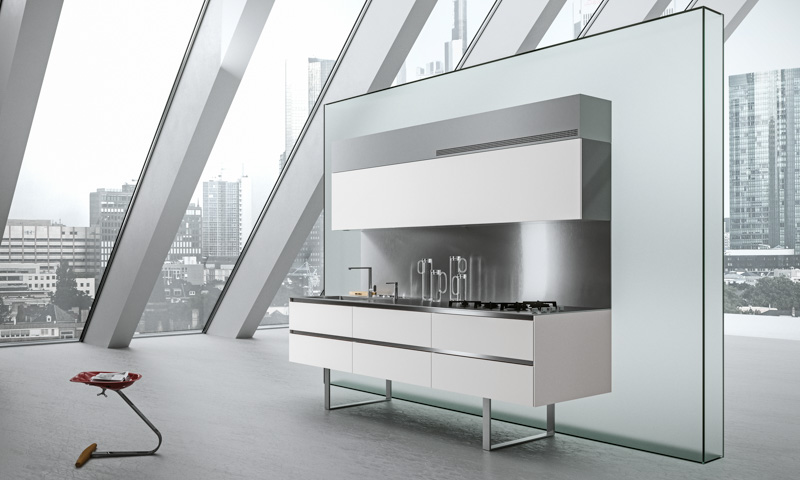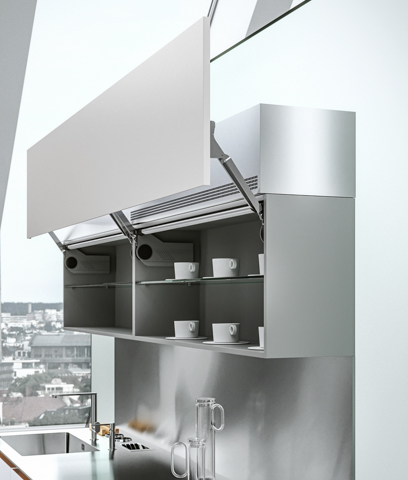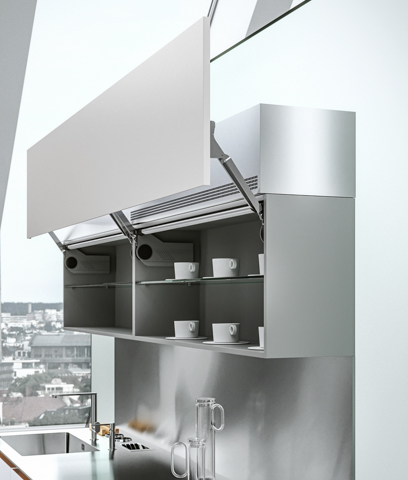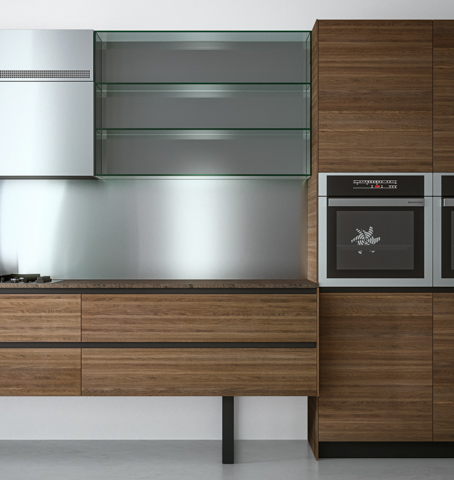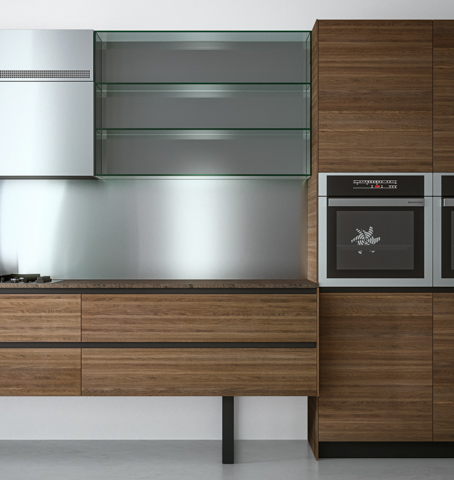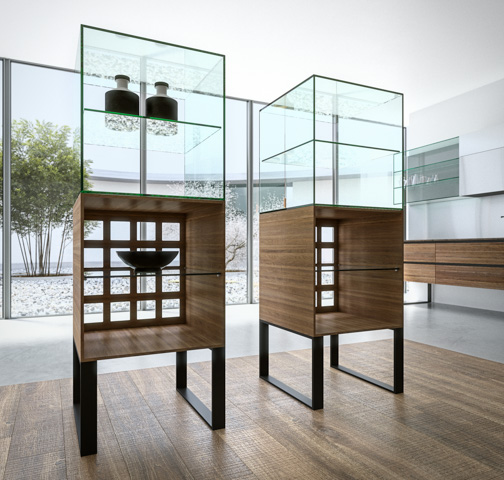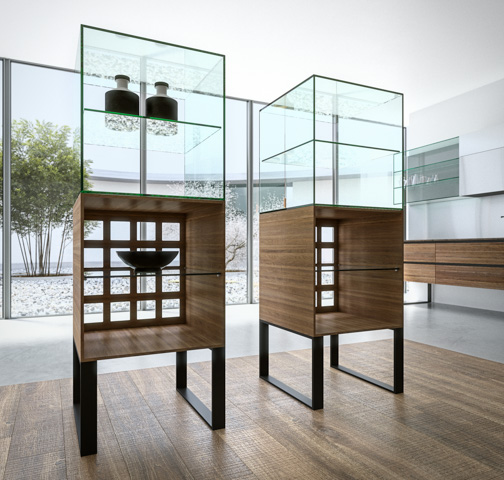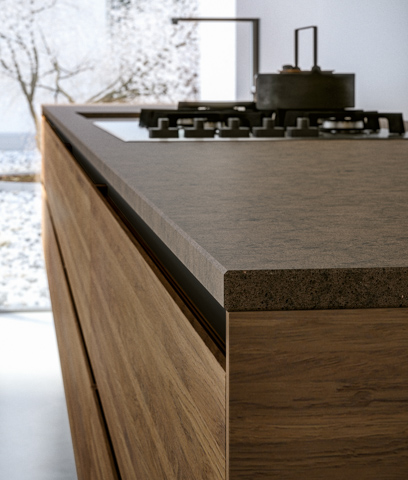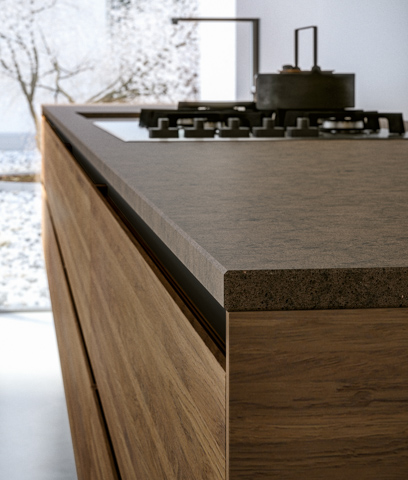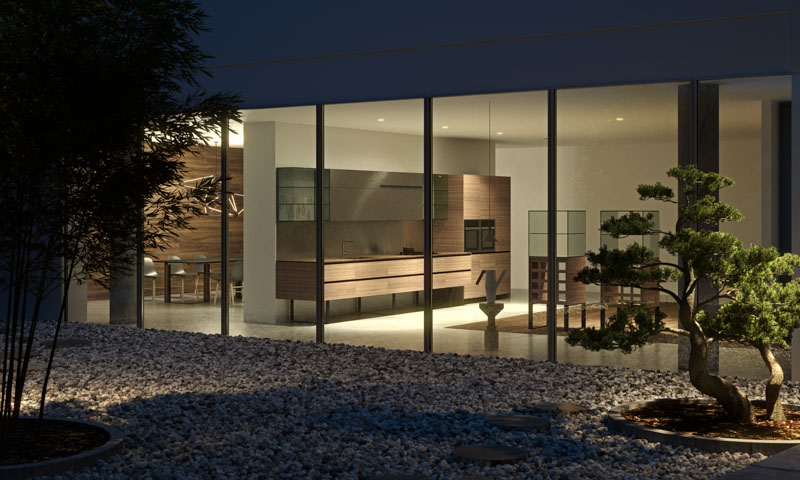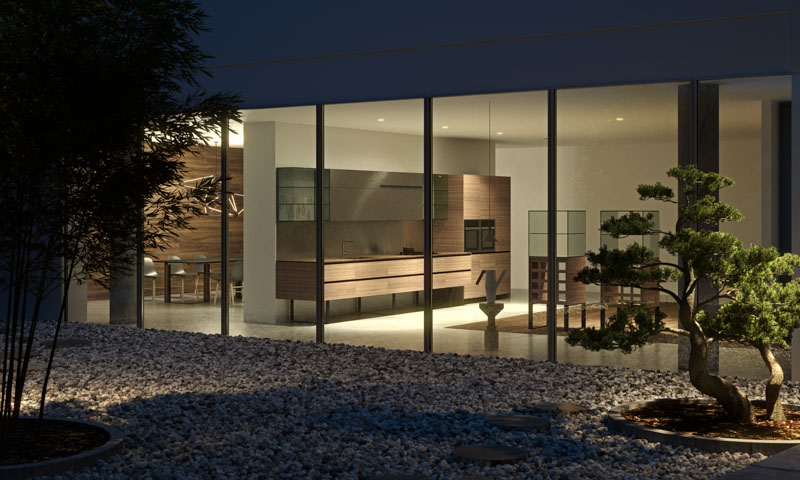 An innovative and minimalist kitchen created in collaboration with renowned Japanese designer Makio Hasuike.
This modern, Japanese-style kitchen is built with Fenix NTM, an innovative super-matte material soft to the touch, on a birch plywood support with elements in glass and stainless steel. Designed by Makio Hasuike, the optional geometric stainless steel legs create a lightness never before seen in a kitchen cabinet collection. The flat-panel cabinets, which can also be freestanding or built-in, open with a c-channel handle embedded with an elegant natural wood grain.
Aran Cucine cabinets are designed and built, one kitchen at a time. Choose from nearly two dozen matte, glass, metallic, and wood colors, frames, and finishes. Each composition is limited only the imagination and enhanced by the quality of the materials.
The versatility of this kitchen allows for a gas cooktop or a sink to be completely integrated into the countertop for an ultramodern minimalistic look. The Sipario island is more than a workspace; it is a work of art, giving personality to the room.
The "Bis" worktable is one of the most innovative aspects of the Sipario kitchen. Equally weighting form and function, it can serve as a general kitchen unit of a casual dining table, and also features an extendable utility platform and towel racks. The main worktop and the shelf are comfortably accessible from all sides.
Aran Cucine is committed to doing its part to protect the environment by producing its products from recyclable and ethical materials in a sustainable way. Most of its wood is purchased from companies certified by the Forest Stewardship Council and Aran has installed a diligent waste collection system within its own warehouses—90% of waste generated by the manufacturing process is recycled. The company has also built four solar power plants with the goal of becoming completely self-sufficient in its energy needs.
Download the Sipario catalog