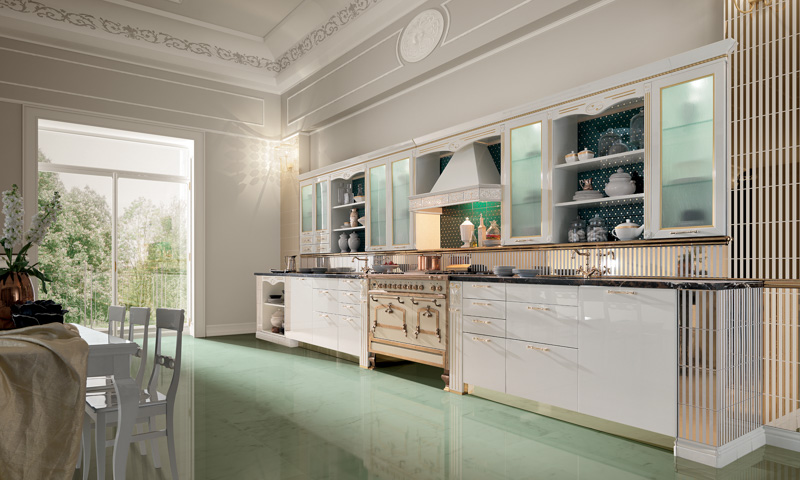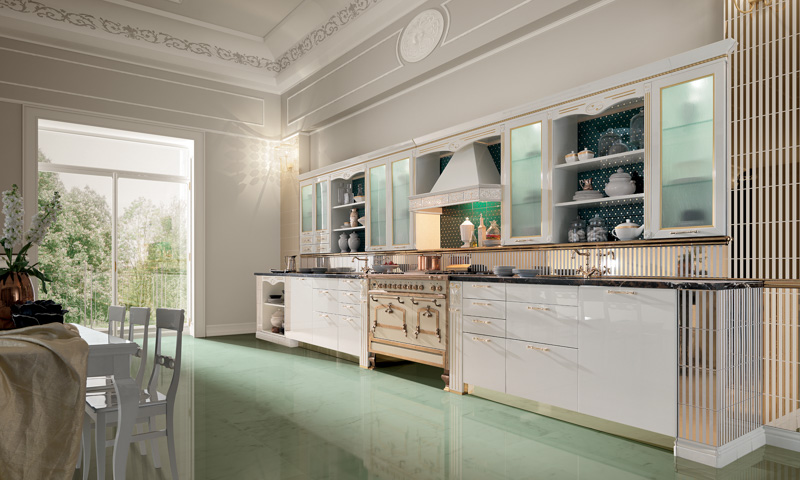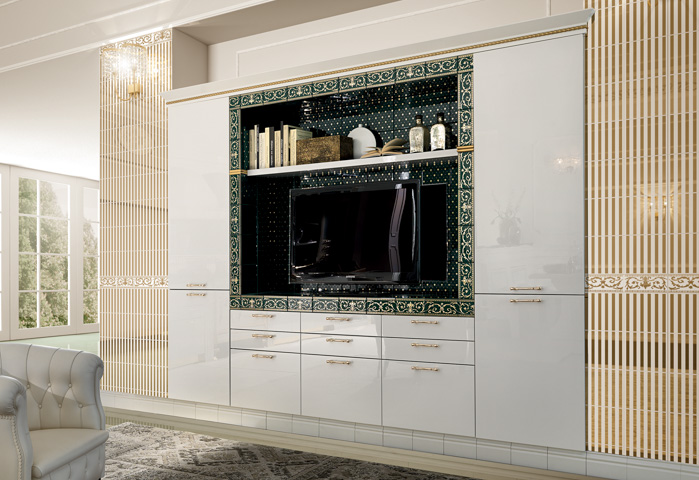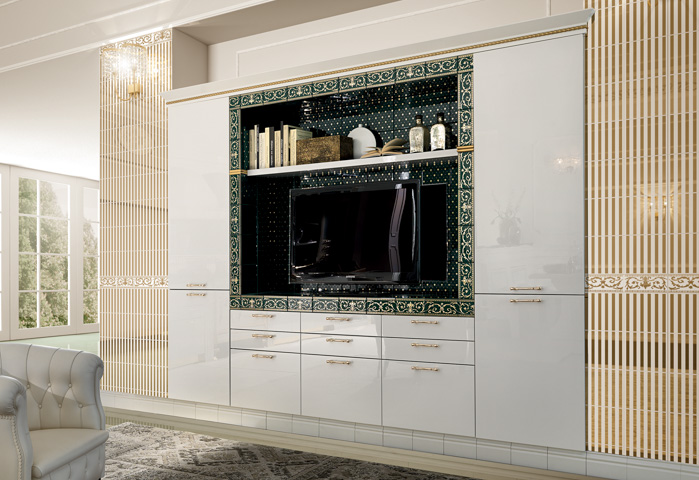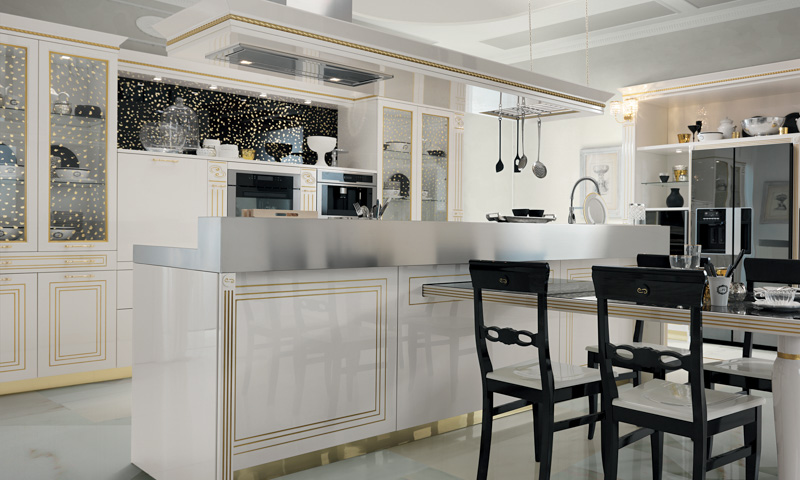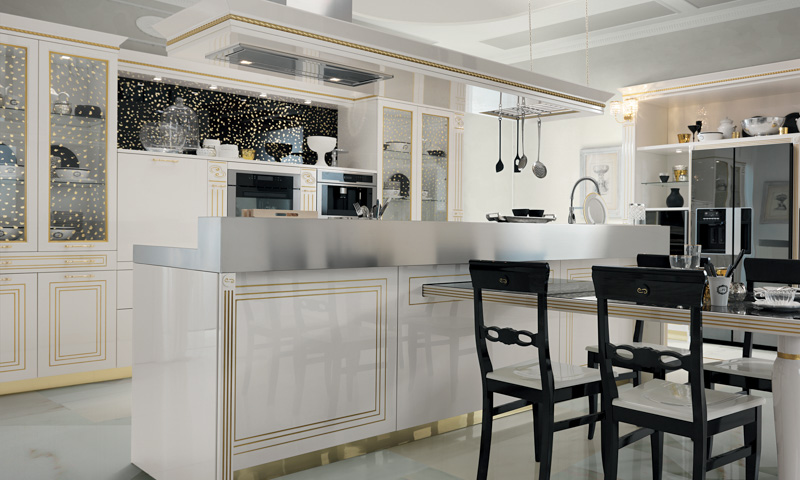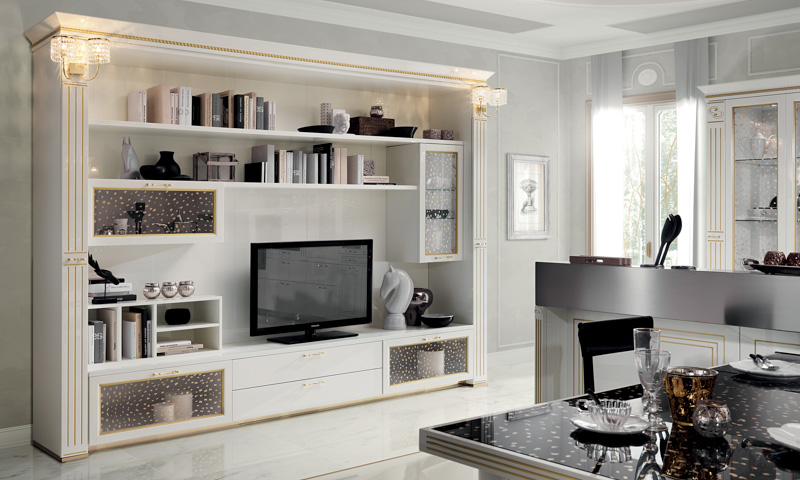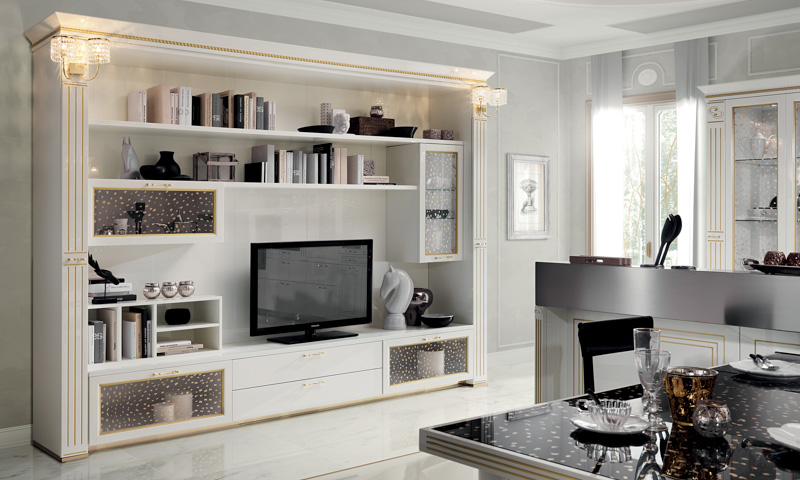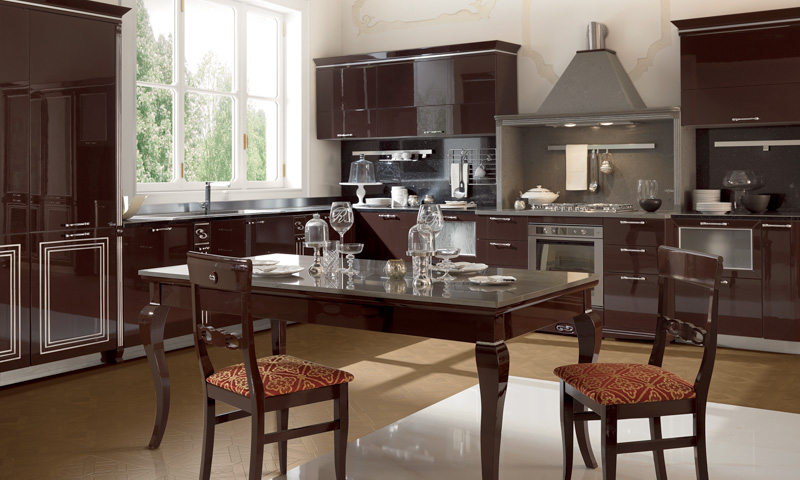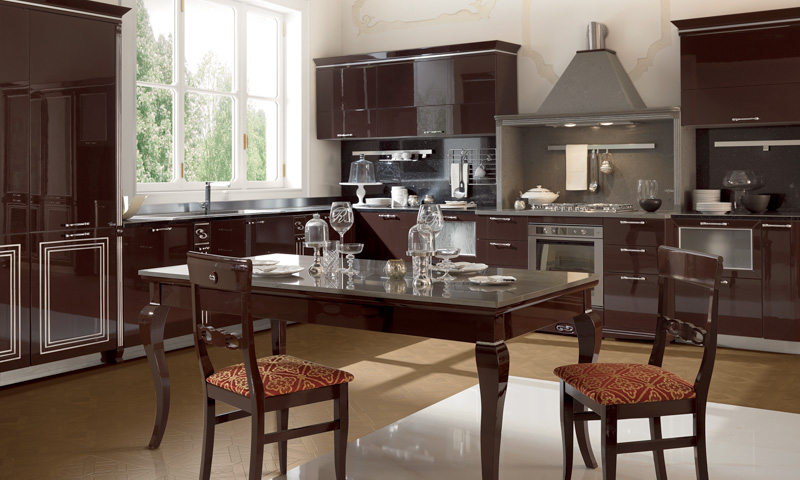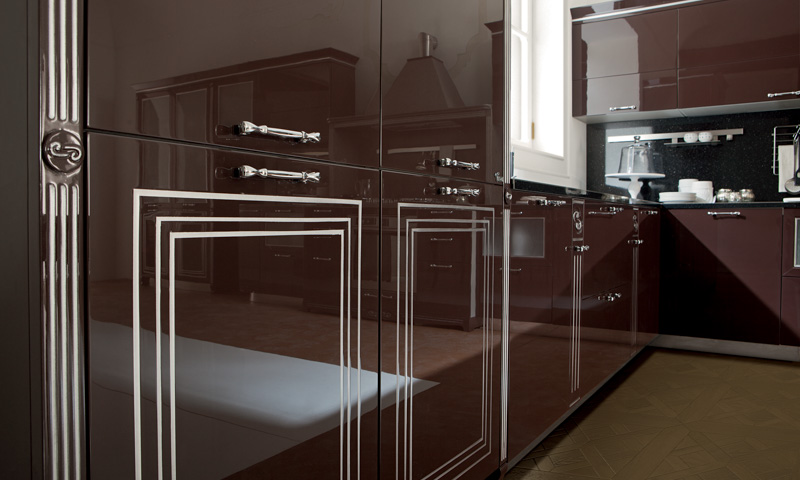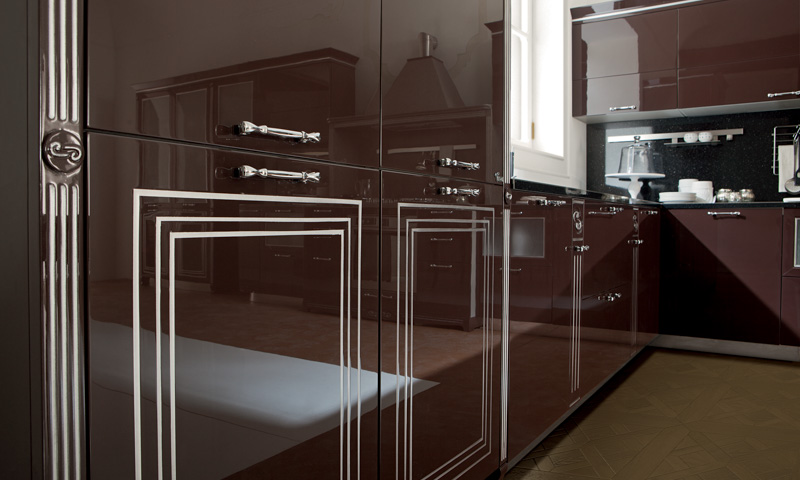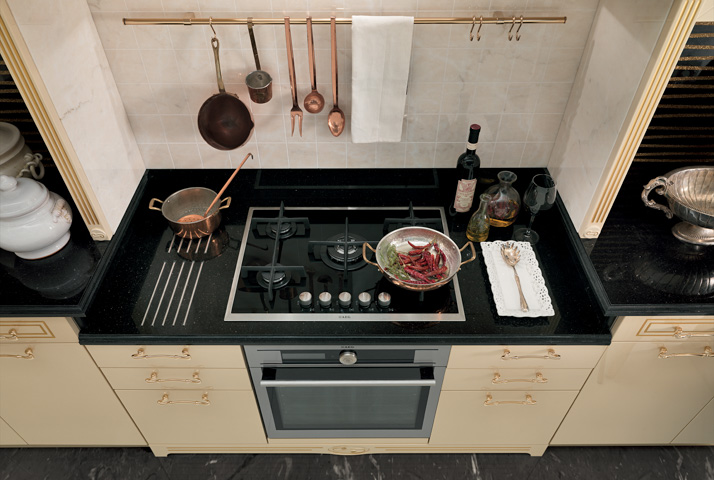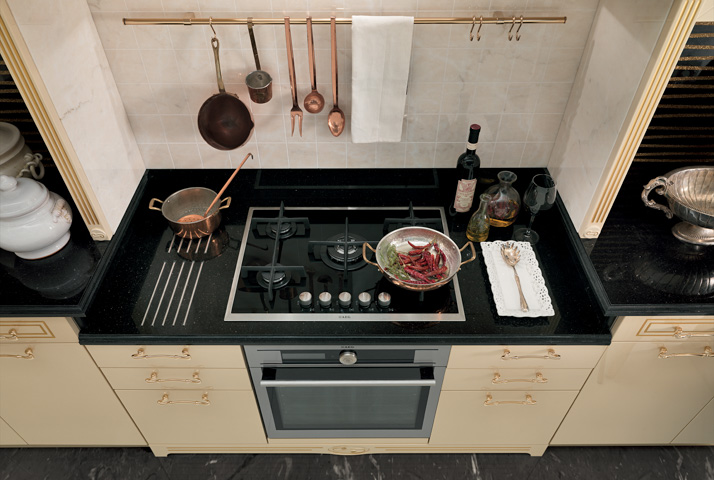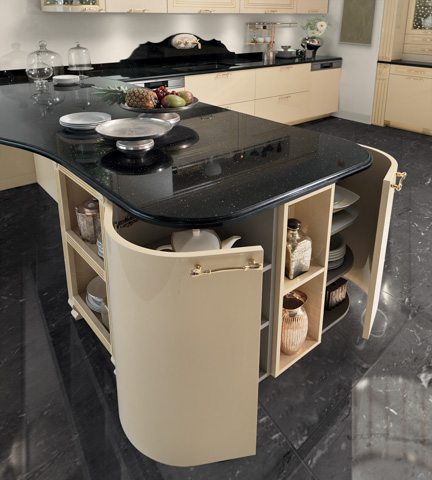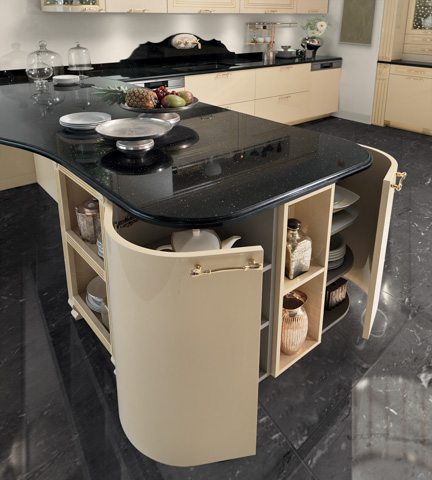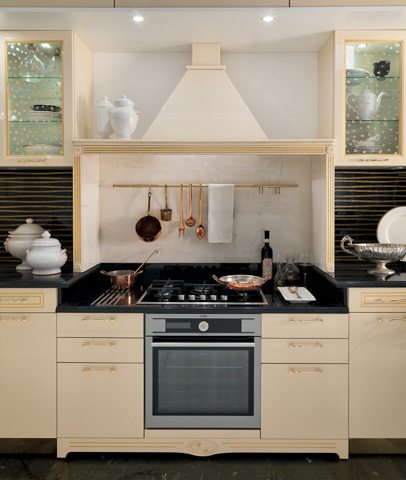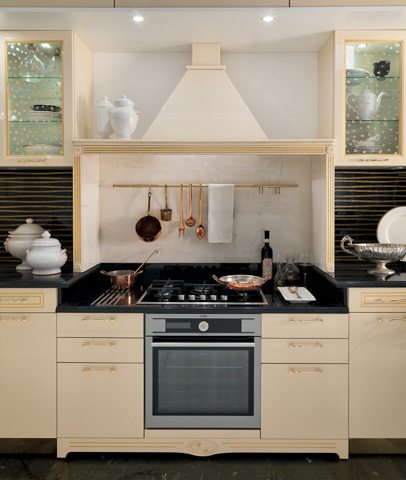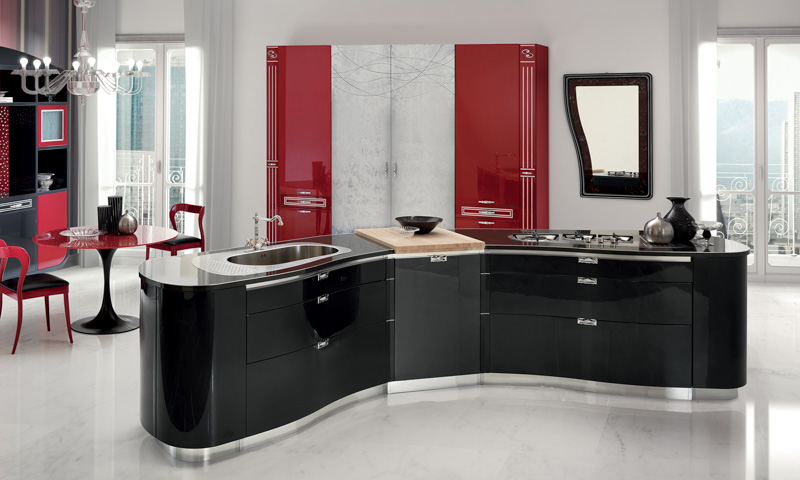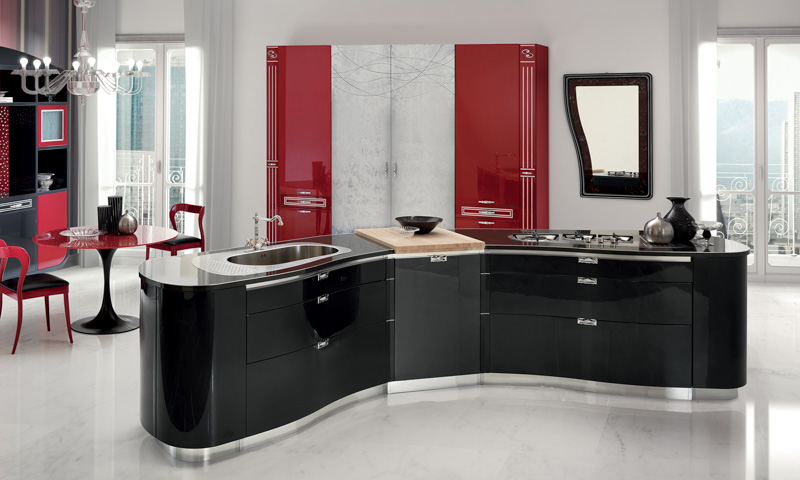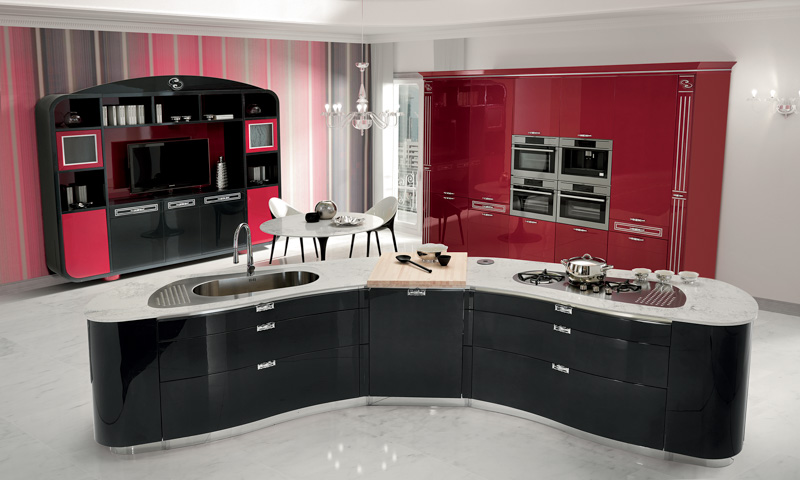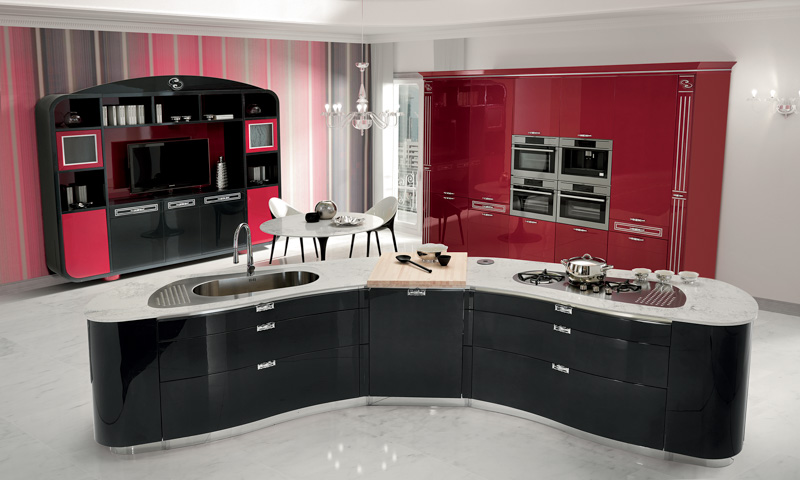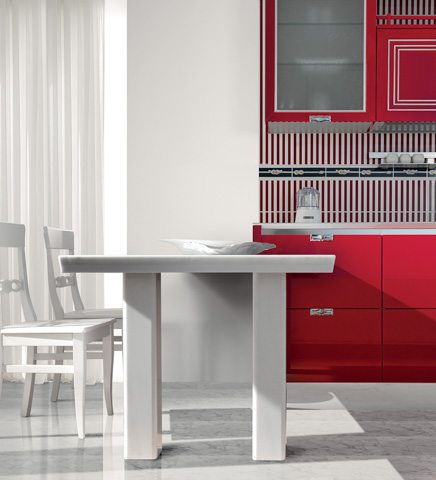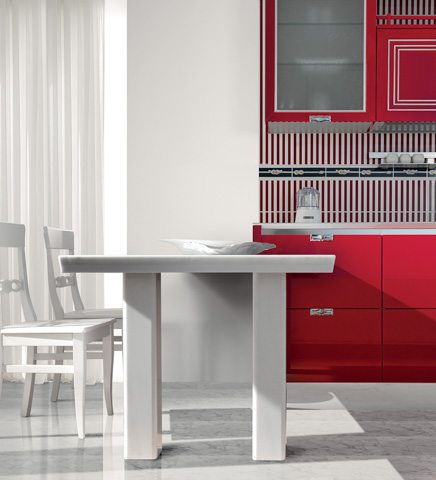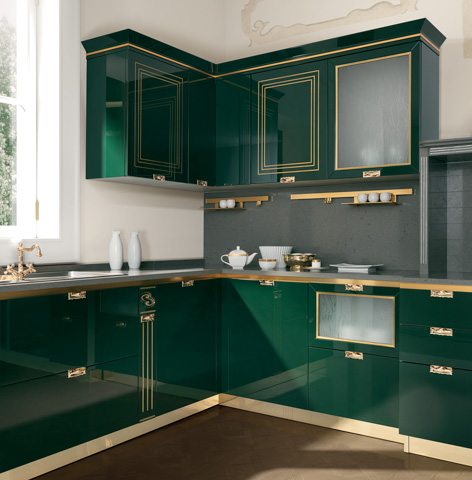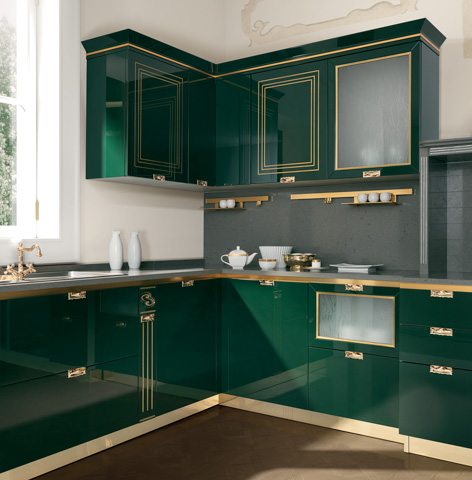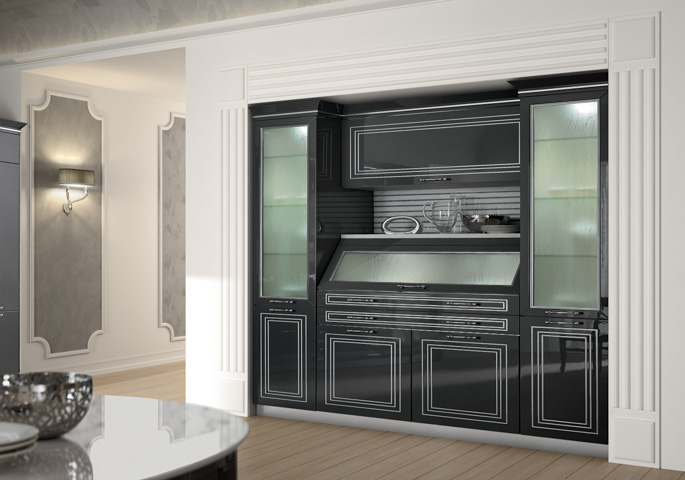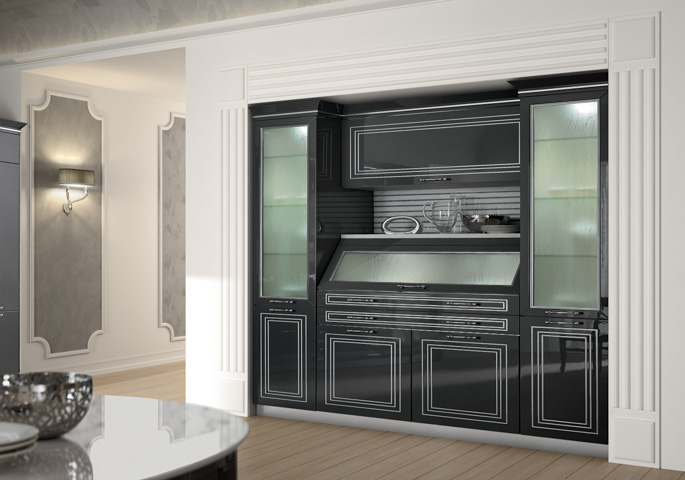 Tiffany by Gianpiero Scopigno is an avant-garde interpretation of the contemporary-classical style.
Tiffany shows all its beauty with glossy or matte lacquered doors, neo-classical inspiration motifs, discrete gold and silver finishes, and bright chrome or gold finish handles. This collection perfectly combines concepts of elegance and style, embracing formal and decorative elements and creating a play of lights and reflections that cater to refined tastes.
Tiffany is available in fifteen lacquered finishes and six mica-based finishes. Cornices and plinths are defined with gold or silver finish. Choosing Tiffany means choosing a timeless style that transcends trends to turn your kitchen into a special place of beauty.
Rastelli Cucine is the brainchild of Renzo Rastelli, owner of Aran Cucine. The brand was founded to bring together the best design and the highest-quality kitchen manufacturing products to create a modern kitchen that epitomizes luxury and status. Rastelli collections are designed by world-renowned designers including Karim Rashid and Ferruccio Laviani. Rastelli kitchens also meet high standards for ergonomic design and environmental sustainability; Rastelli operates according to the strictest environmental standards.
Download the Tiffany catalog