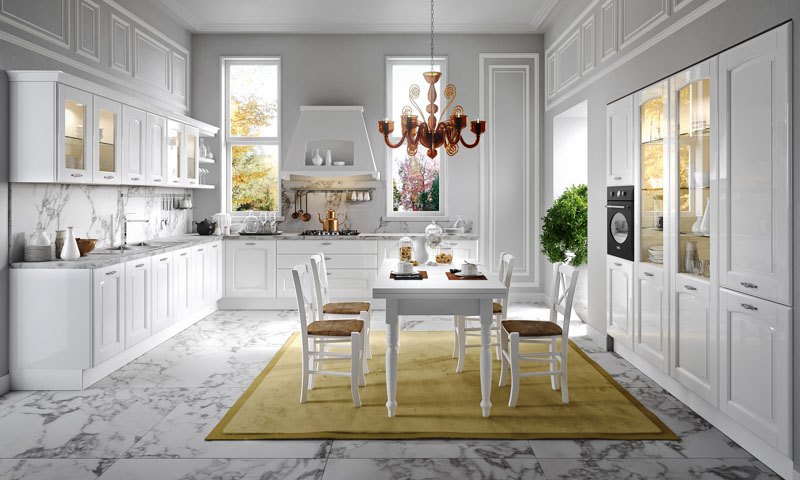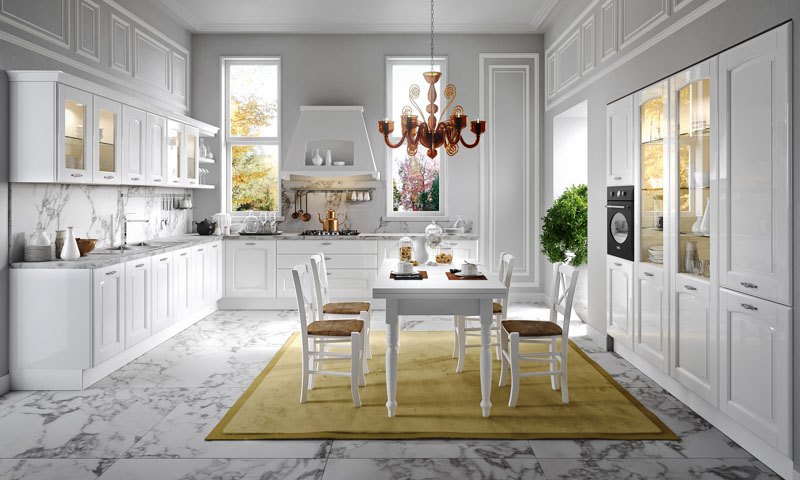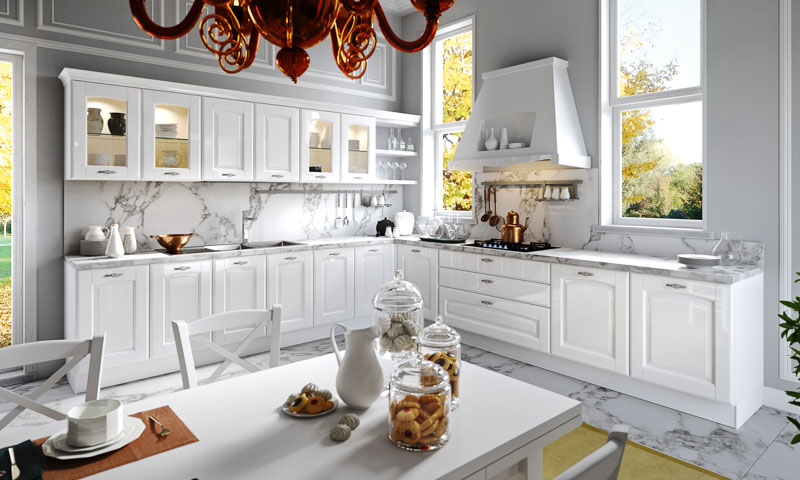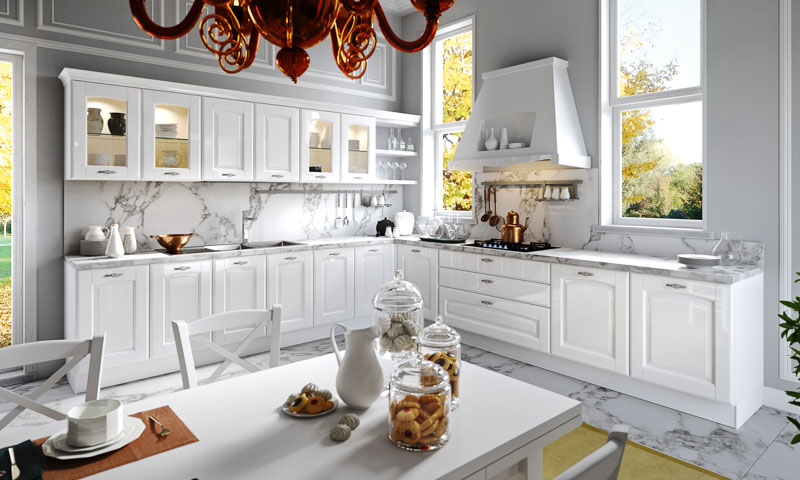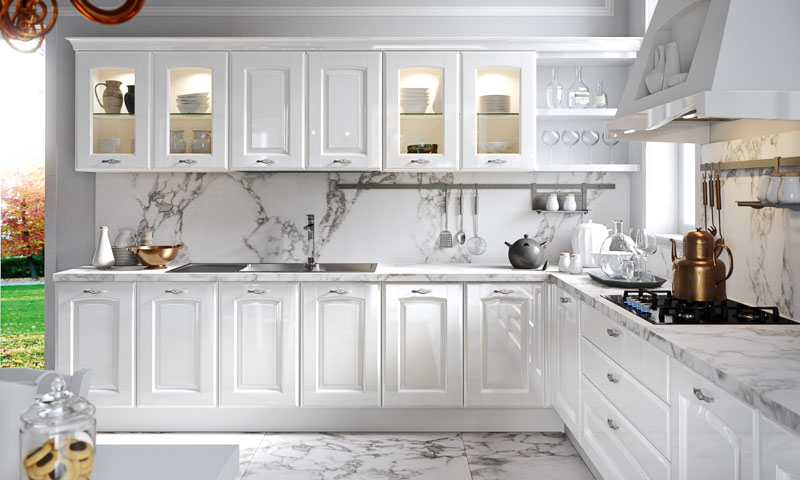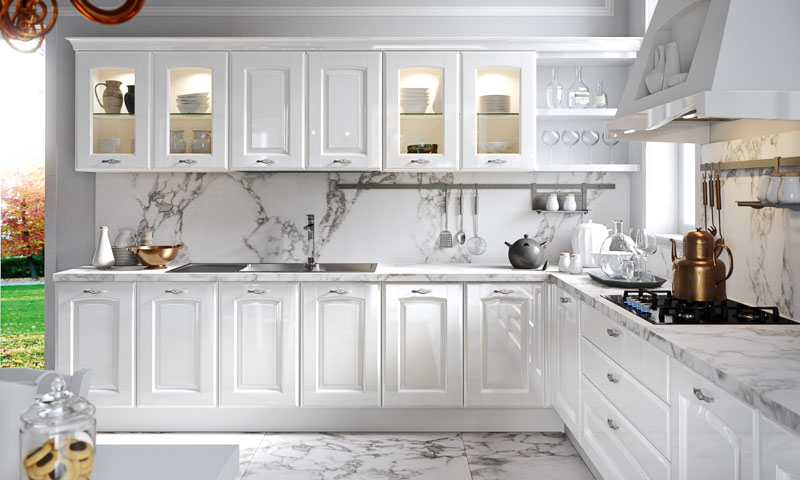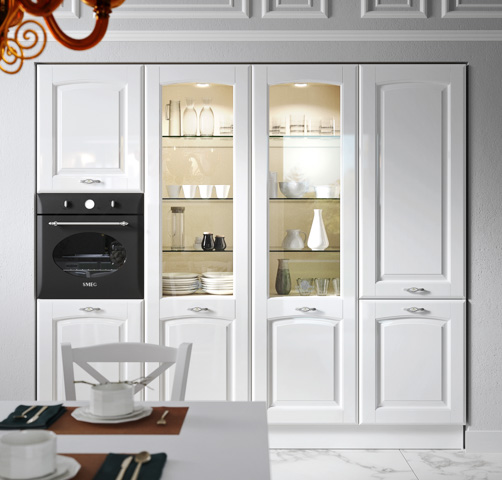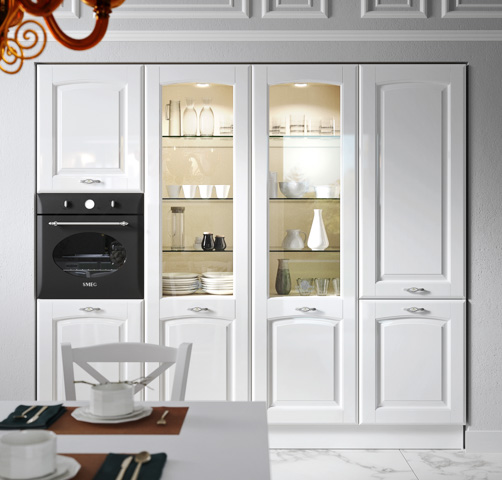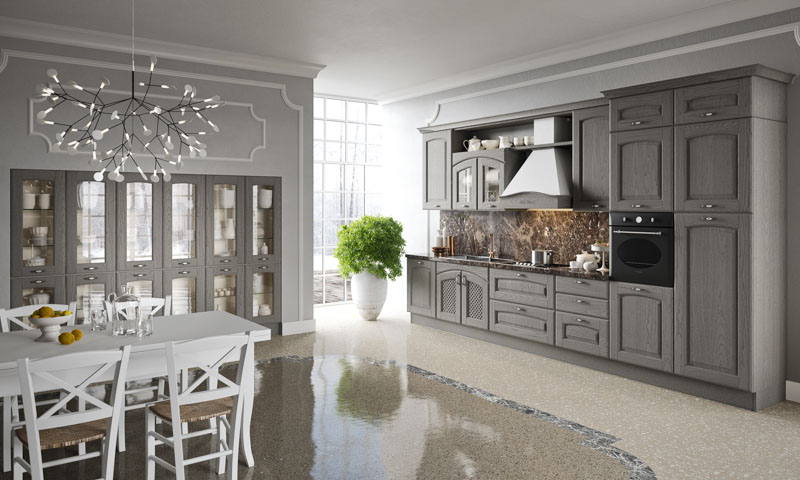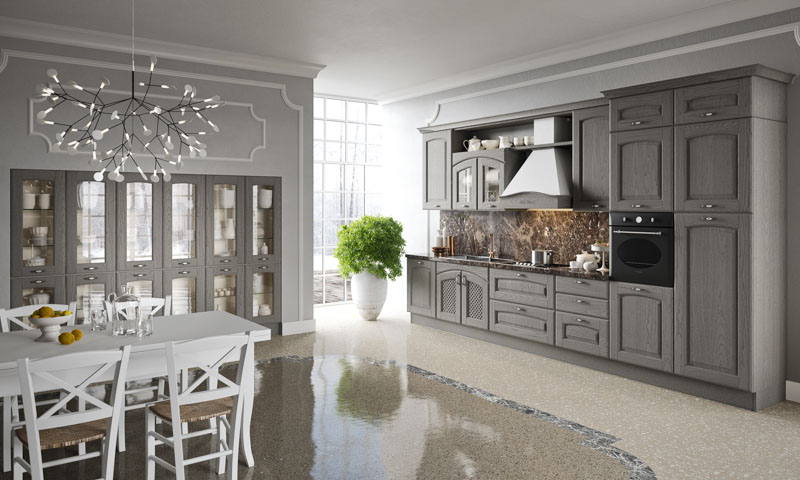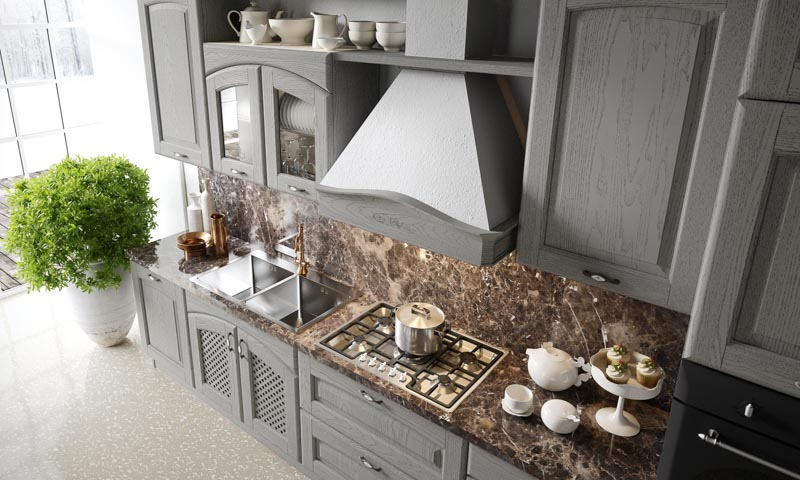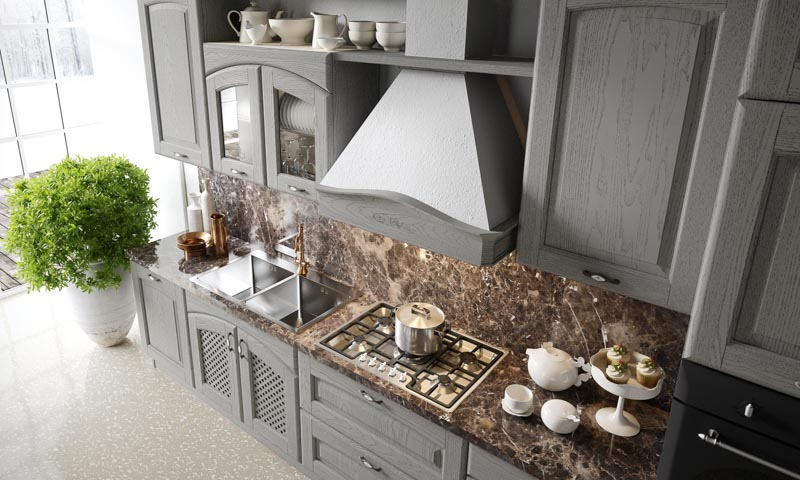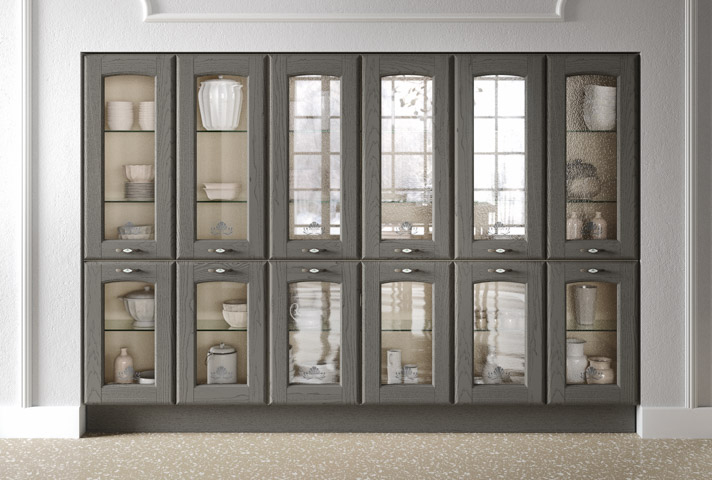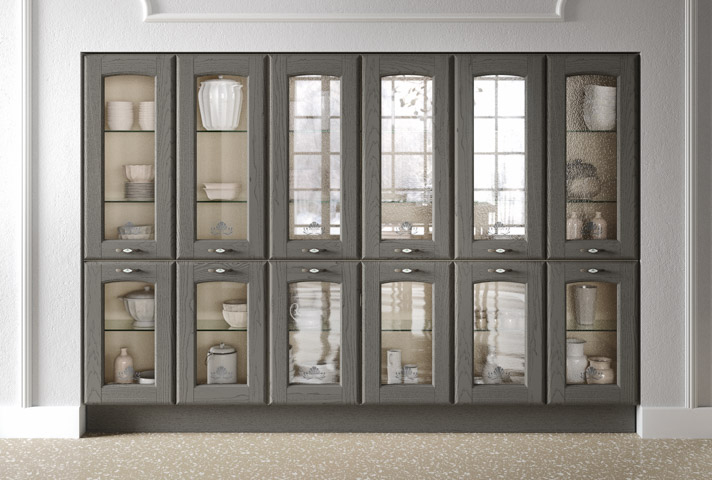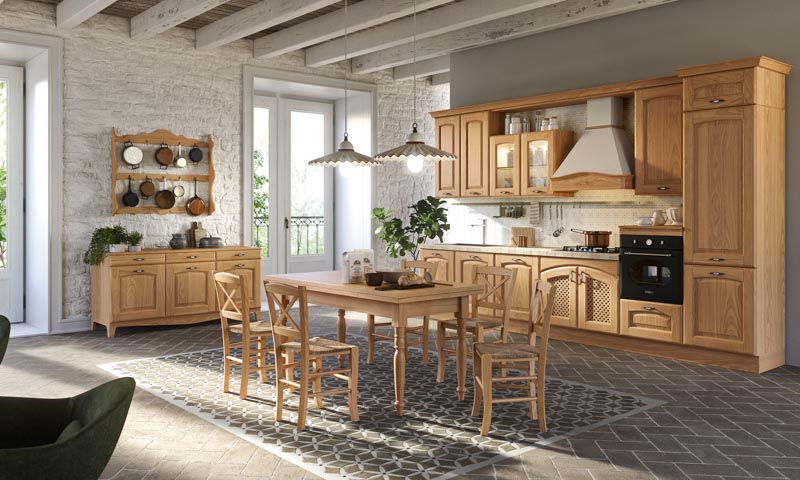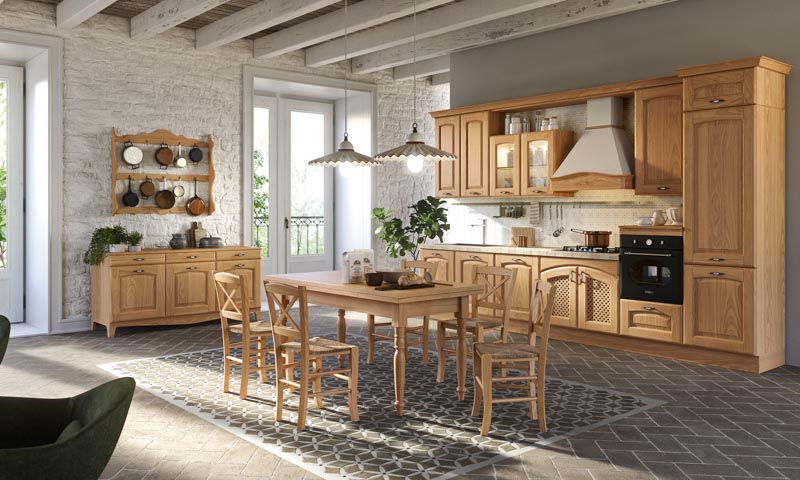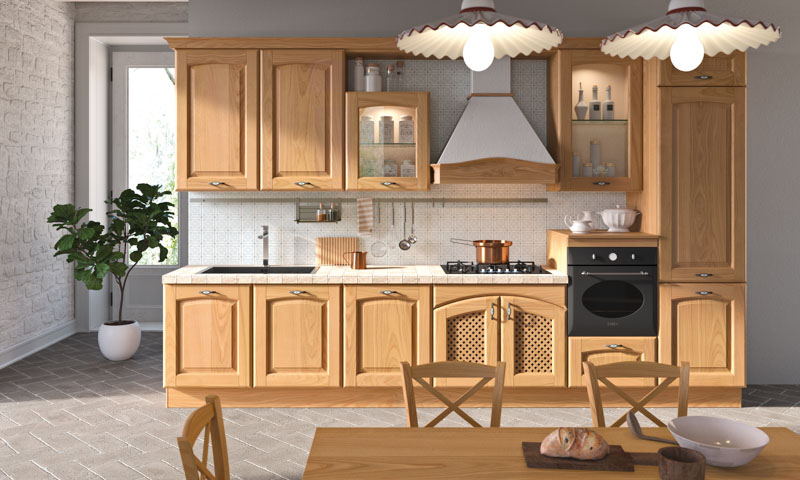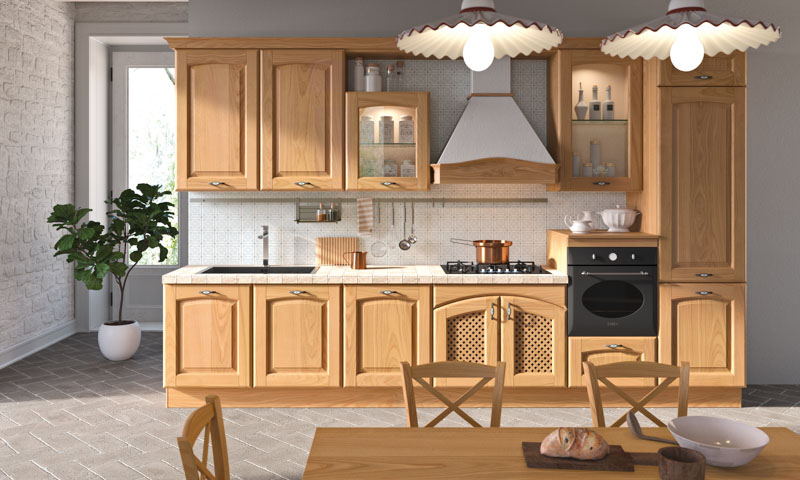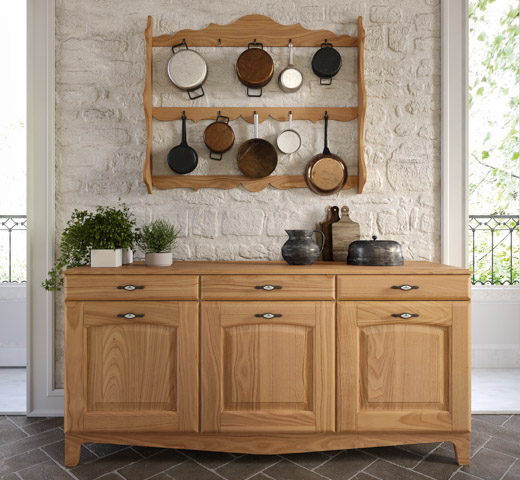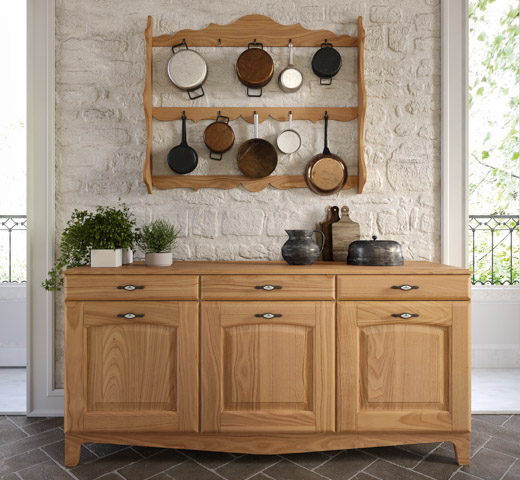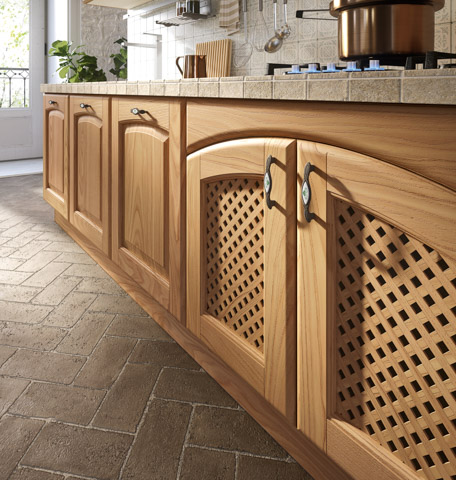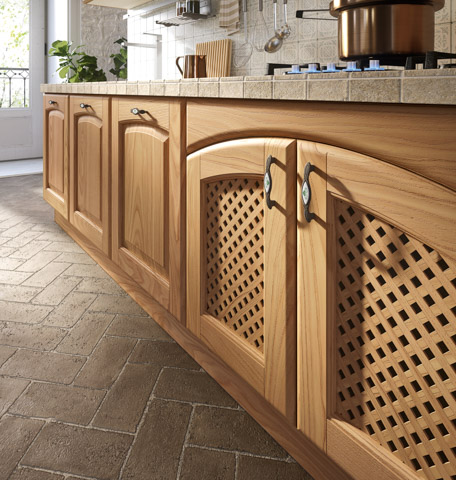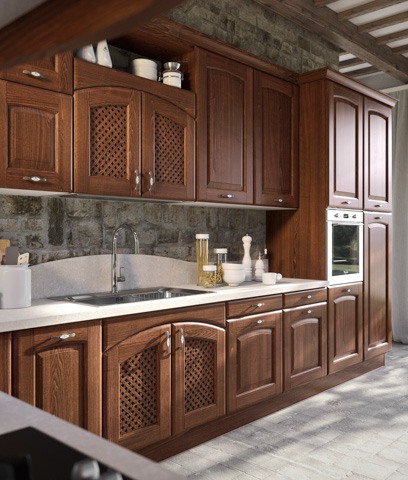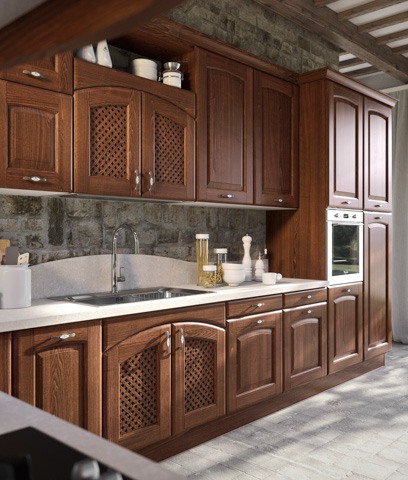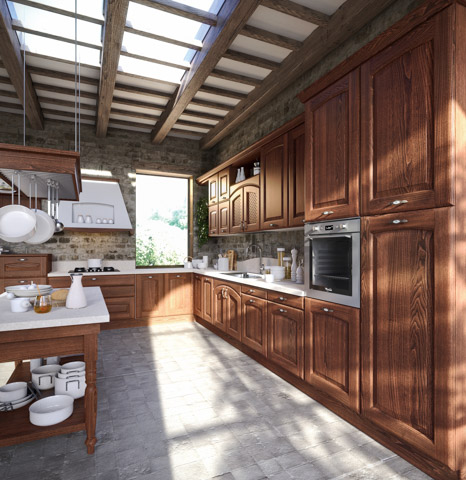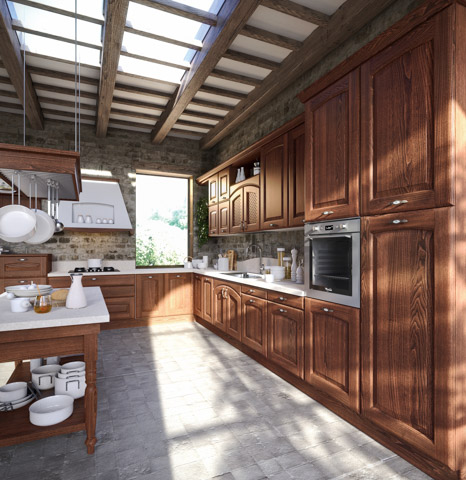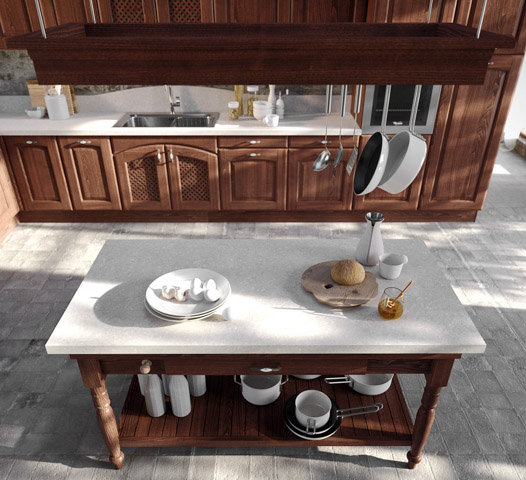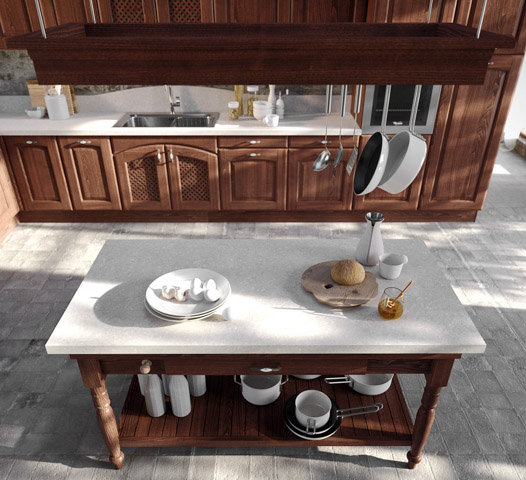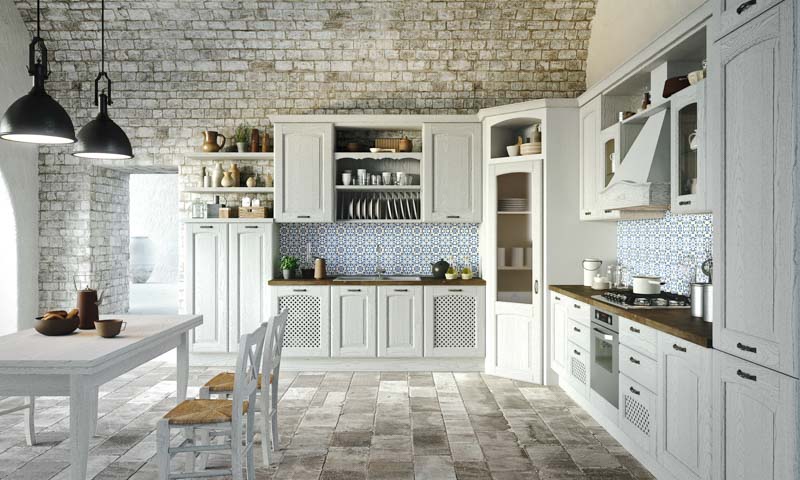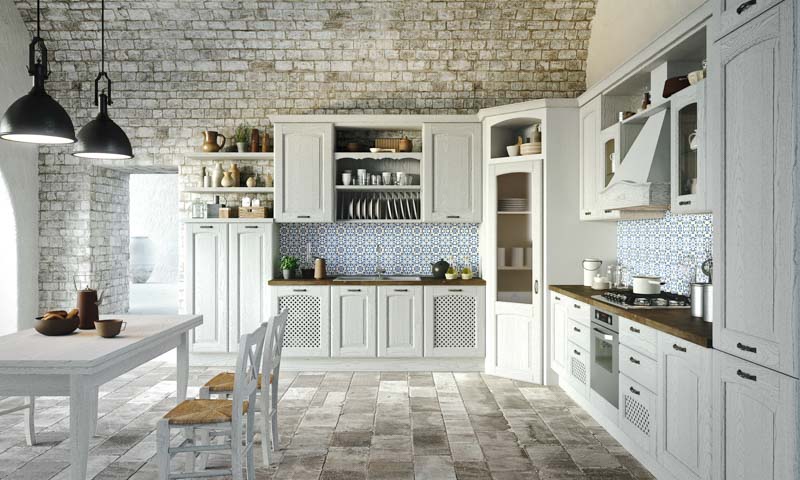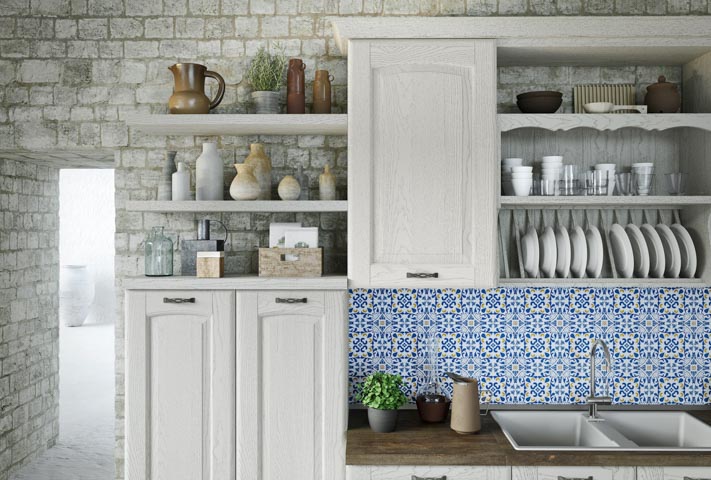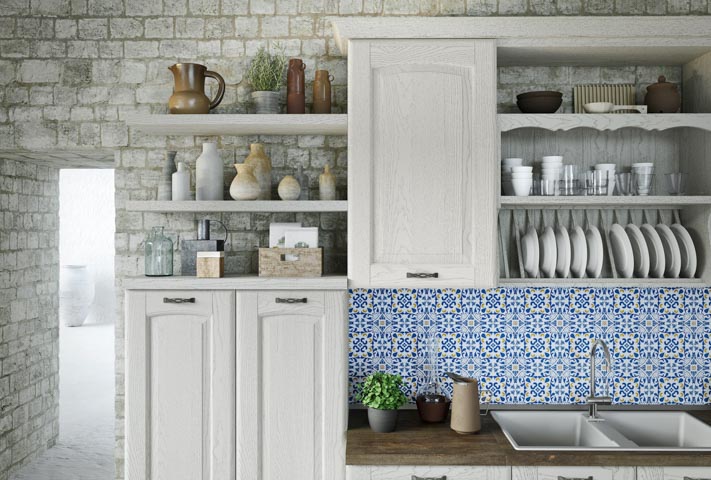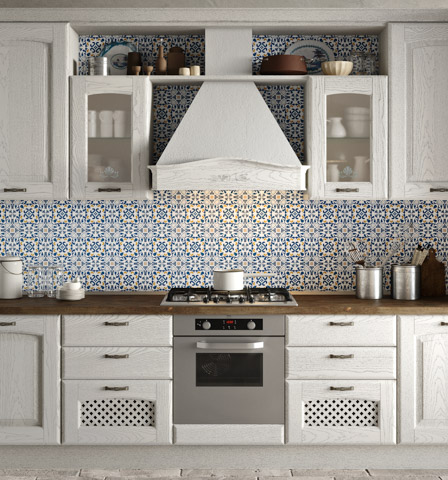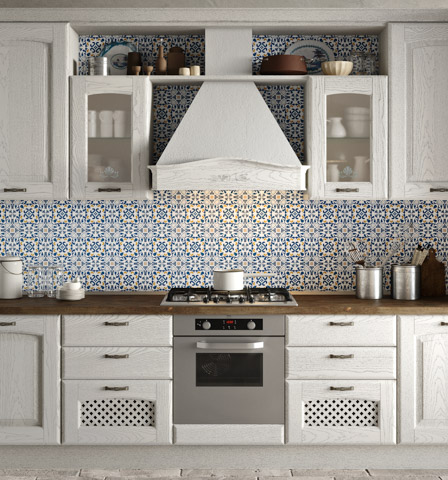 A classic Mediterranean kitchen drawing inspiration and elegance from the warm fragrances of the region.
The name Trevi is rooted in history. Legend recalls a platoon of tired and thirsty soldiers of the ancient Roman Empire meeting a young lady at Rome's gate who shows them a source from which they can quench their thirst. This collection presents the kitchen as the source of all life, the meeting place of family and friends, crafted by expert artisan hands to create a bridge with history.
Choose from natural chestnut, striking a balance between man and nature, dark walnut recalling the warmth of an old country kitchen, or ice white or titanium for an attractive twist on this classic design. The cabinets are also available in white glossy lacquered chestnut, a bold interpretation of a traditional kitchen.
The collection is accented by a selection of range hoods, decorative backsplashes, and frosted glass. The collection also includes sideboards, pot racks, and a standalone butcher island.
Trevi is Aran Cucine's latest traditional kitchen collection, but with fine craftsmanship and a wide array of features, it will likely become one of our most popular kitchens.
Aran Cucine is committed to doing its part to protect the environment by producing its products from recyclable and ethical materials in a sustainable way. It purchases most of its wood from companies certified by the Forest Stewardship Council and has installed a diligent waste collection system within its own warehouses—90% of waste generated by the manufacturing process is recycled. The company has also built four solar power plants with the goal of becoming completely self-sufficient in its energy needs.
Download the Trevi catalog