The best kitchens combine form with function. Here's how to create a beautiful, traditional kitchen, with all the modern features.
Appliance makers and kitchen designers have been coming up with all sorts of modern features for your new kitchen, but your kitchen doesn't have to have an ultra-modern look to accommodate them. For those of you who love the new conveniences—high-tech appliances, hassle-free materials—but still prefer the look of a classic country kitchen, look no further. Aran Cucine's traditional kitchen cabinet collections can be fully customized to seamlessly integrate modern features into an authentic Northern Italian kitchen.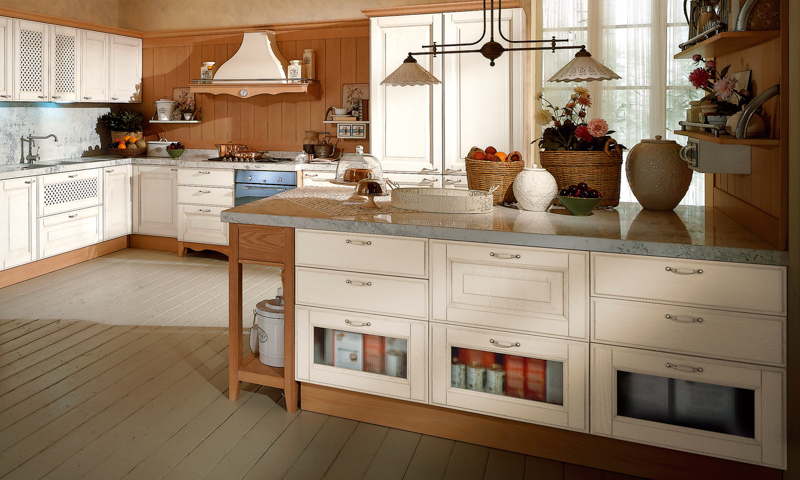 Let your kitchen island do more
The kitchen island is the modern version of the traditional farmhouse table and is much more customizable. The shape can be designed to accommodate a wine refrigerator, hidden or open shelving for cookbooks and collectibles, and a prep sink, as well as function as a casual dining area.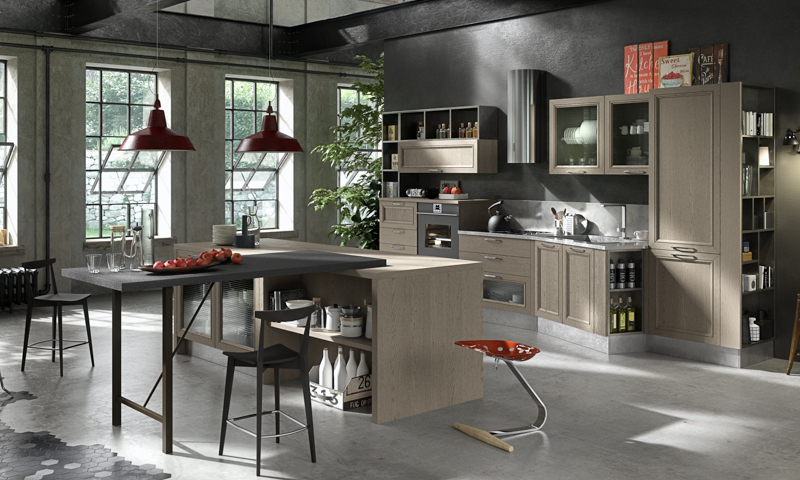 Open the space with a galley layout
Walls are so last century. Instead of enclosing your kitchen as a separate space, choose an open galley design to join the kitchen and casual living areas. Place large pantries, refrigerator, and built-in appliances, on one wall, with the sink and cooking area on an opposite island facing the rest of the room. An elegant hanging range hood will create a visual separation between the two spaces. Even in smaller homes, the result will give the feeling of a larger space. And—it's a lot more fun for host and guests when you join the activities in the kitchen and living room.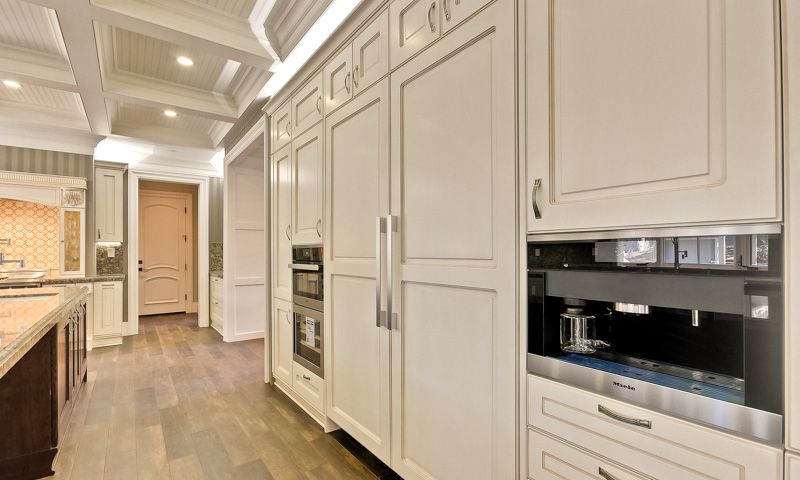 Add great appliances
Nothing says Italian like a great espresso but forget that old stovetop espresso maker. We love Miele's built-in coffee maker, with options for everything from medium roast, to a double macchiato. You might also consider a warming drawer (great when cooking for crowds) or a speed or steam oven.
Ready to plan your kitchen? Download our kitchen design guide