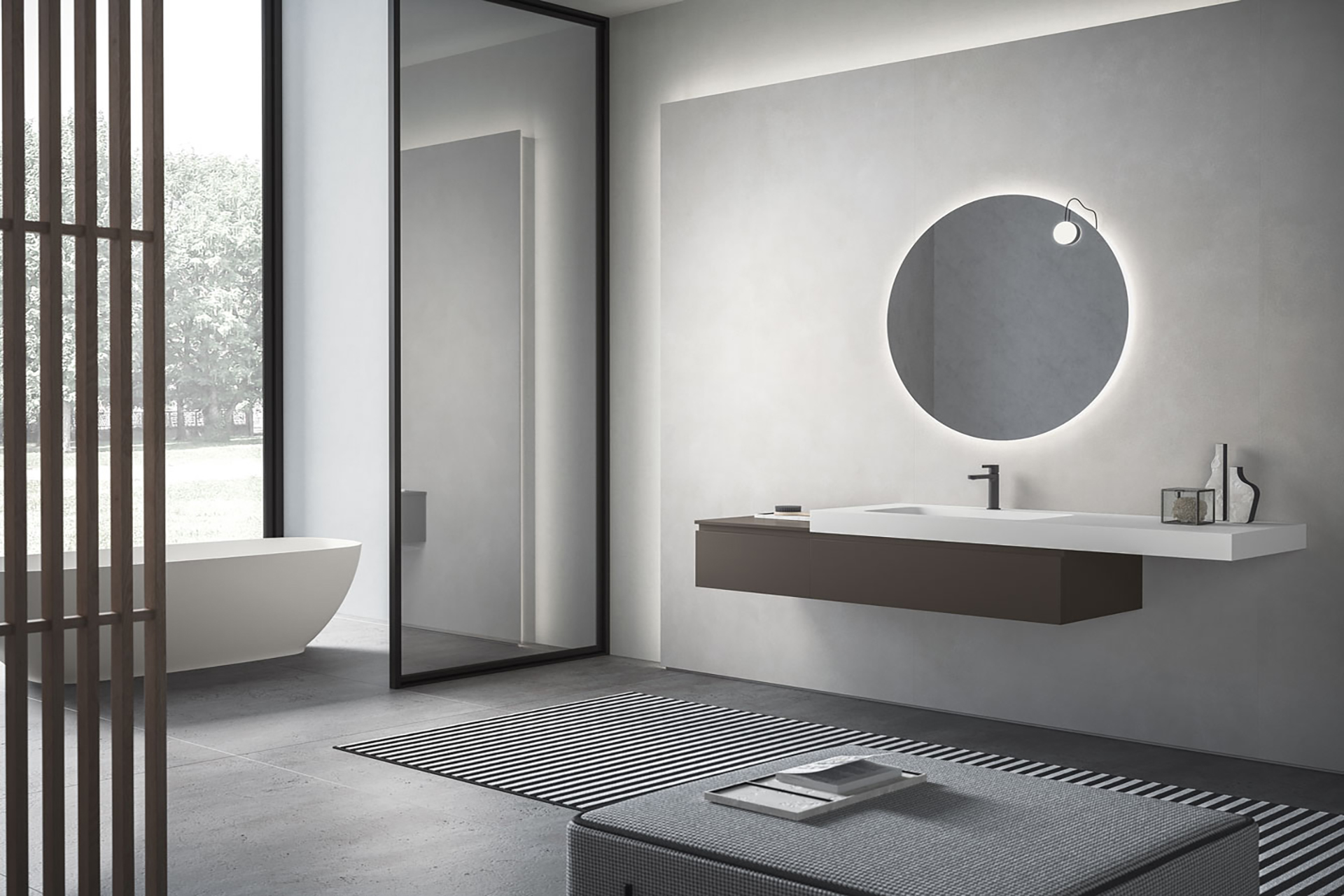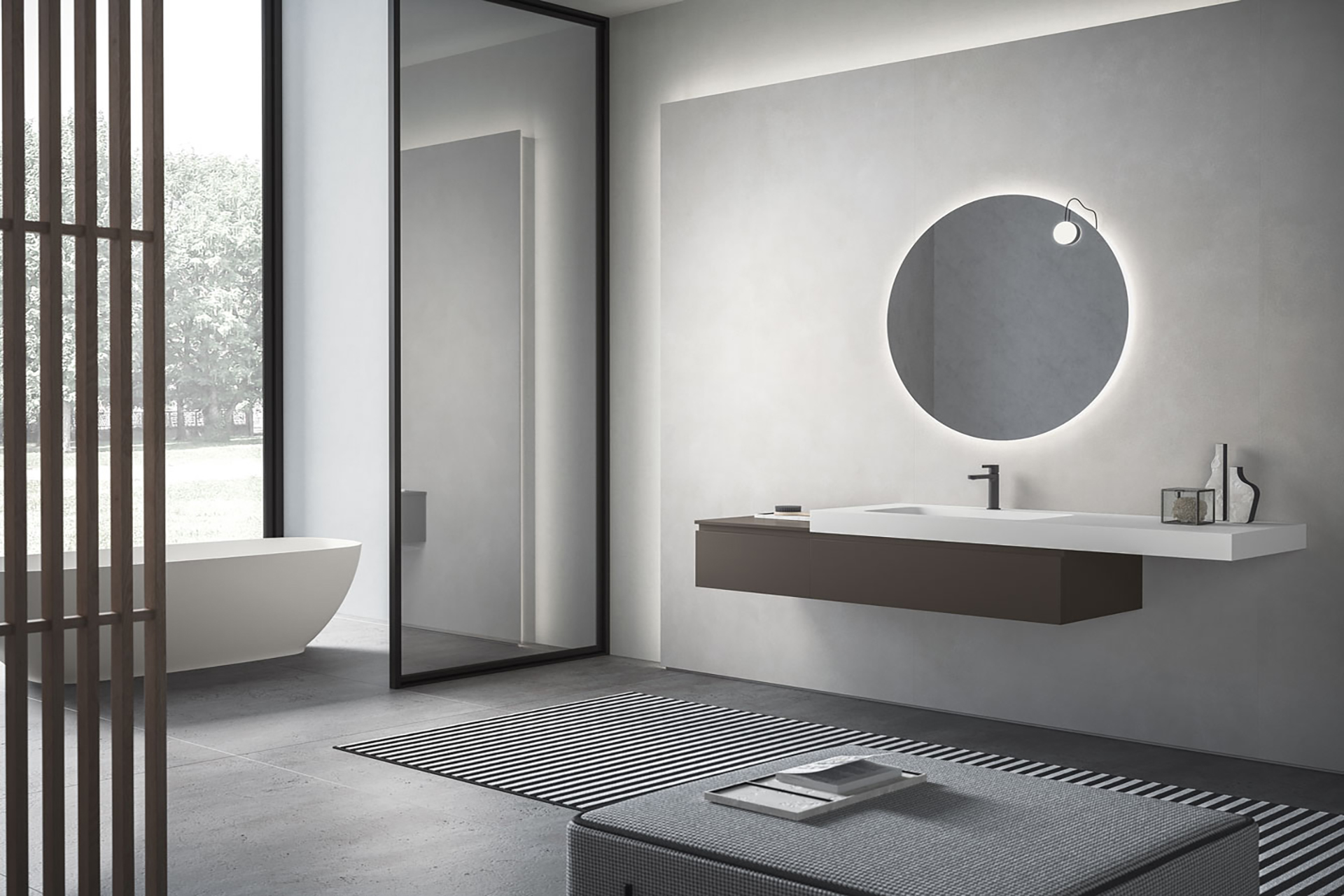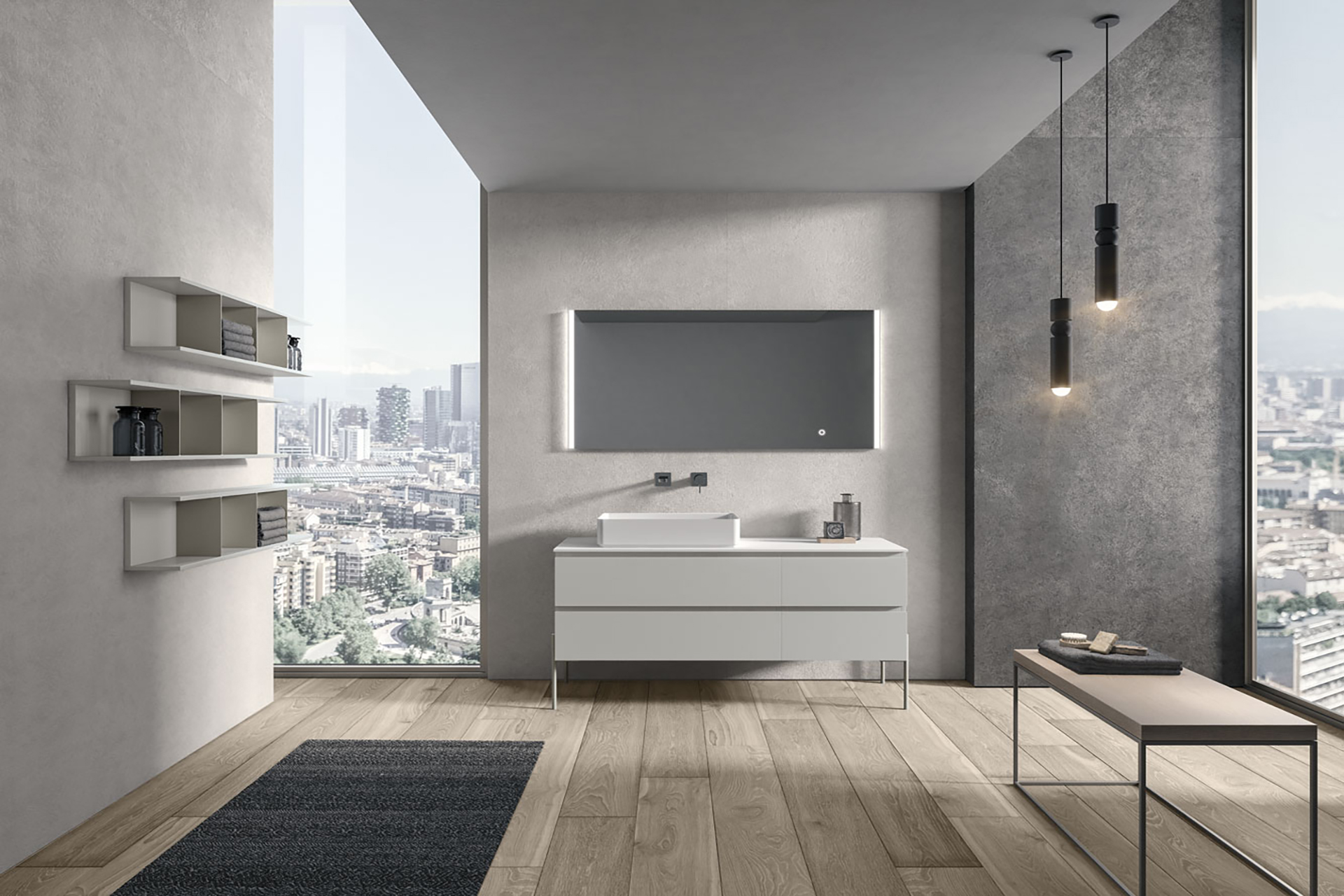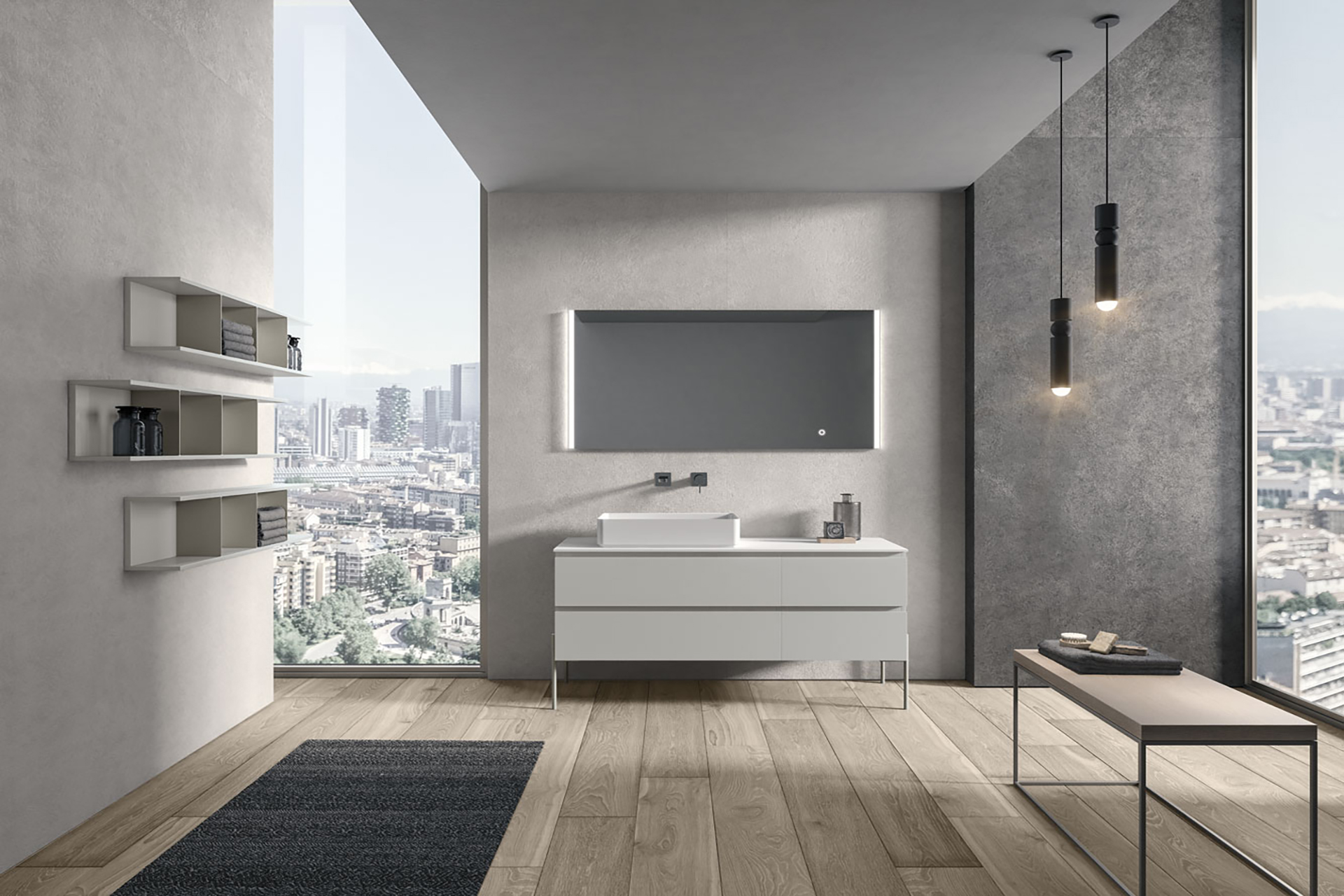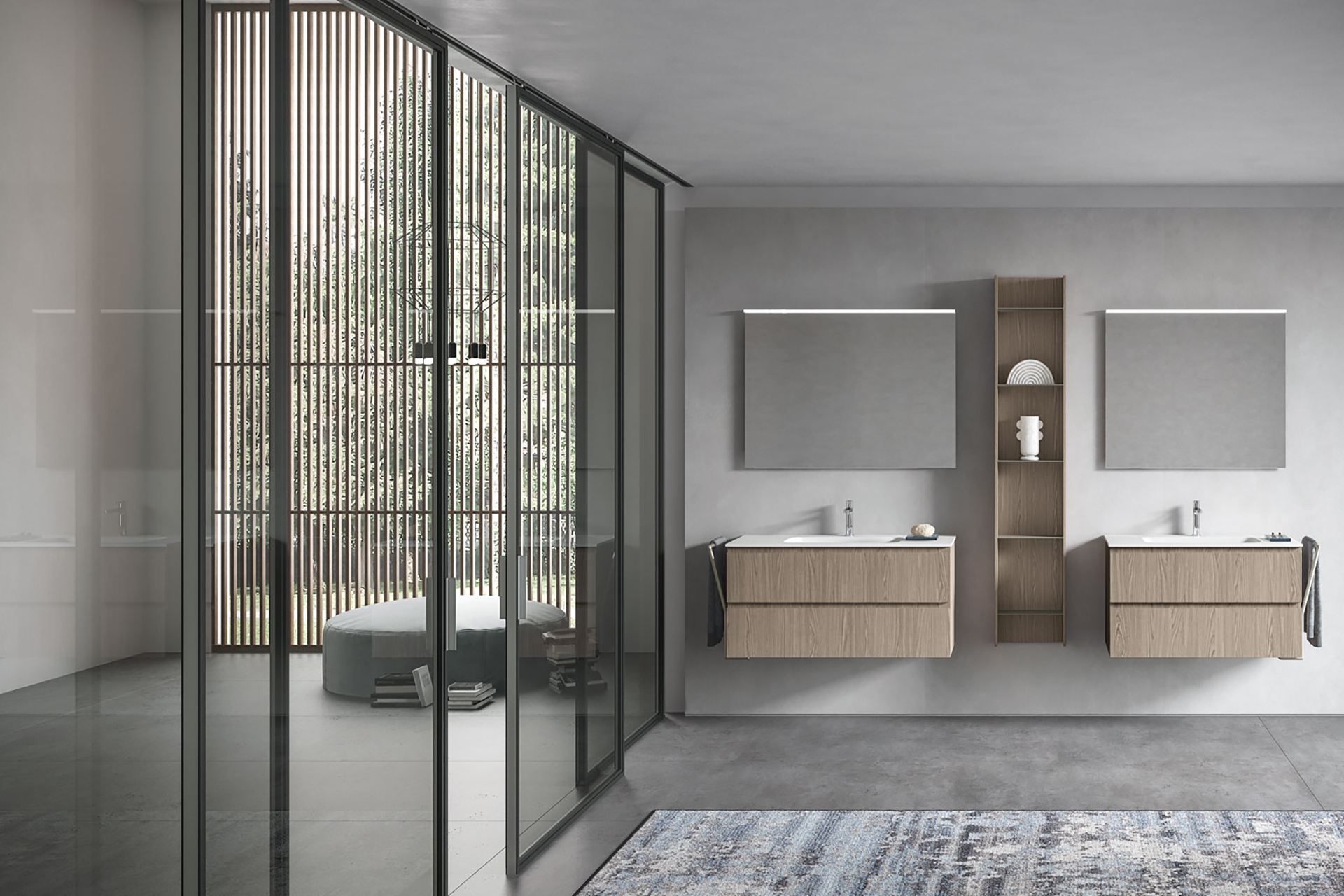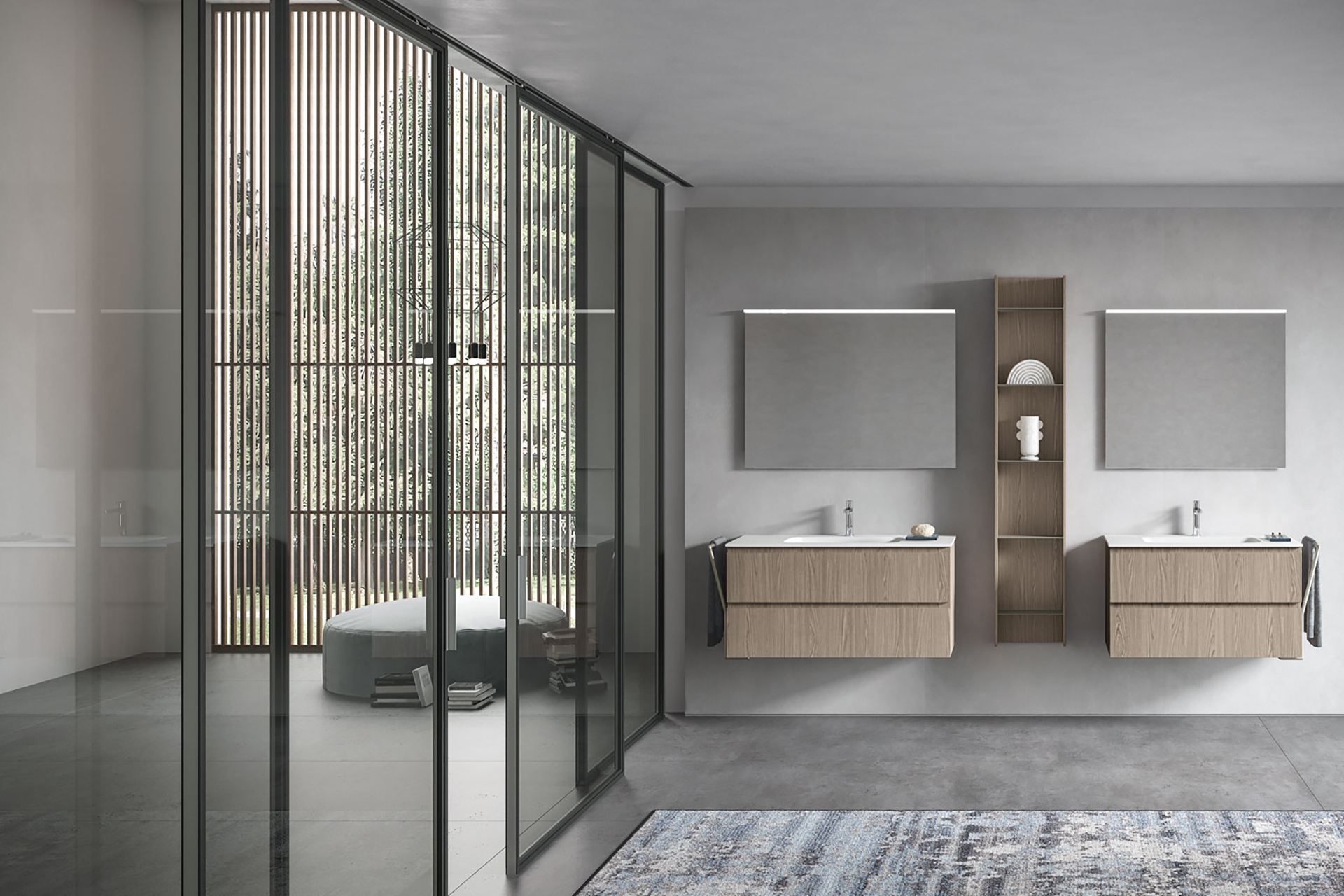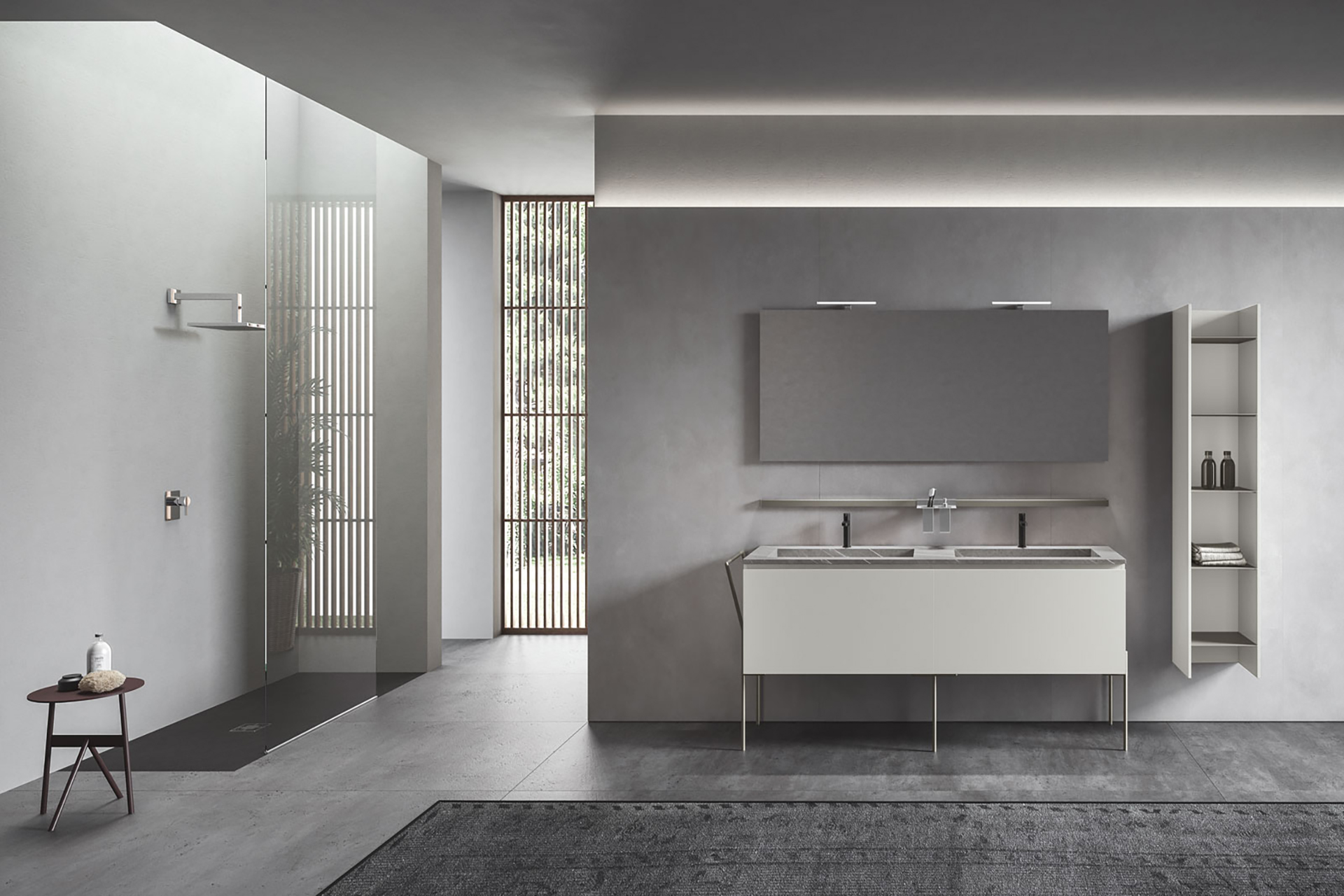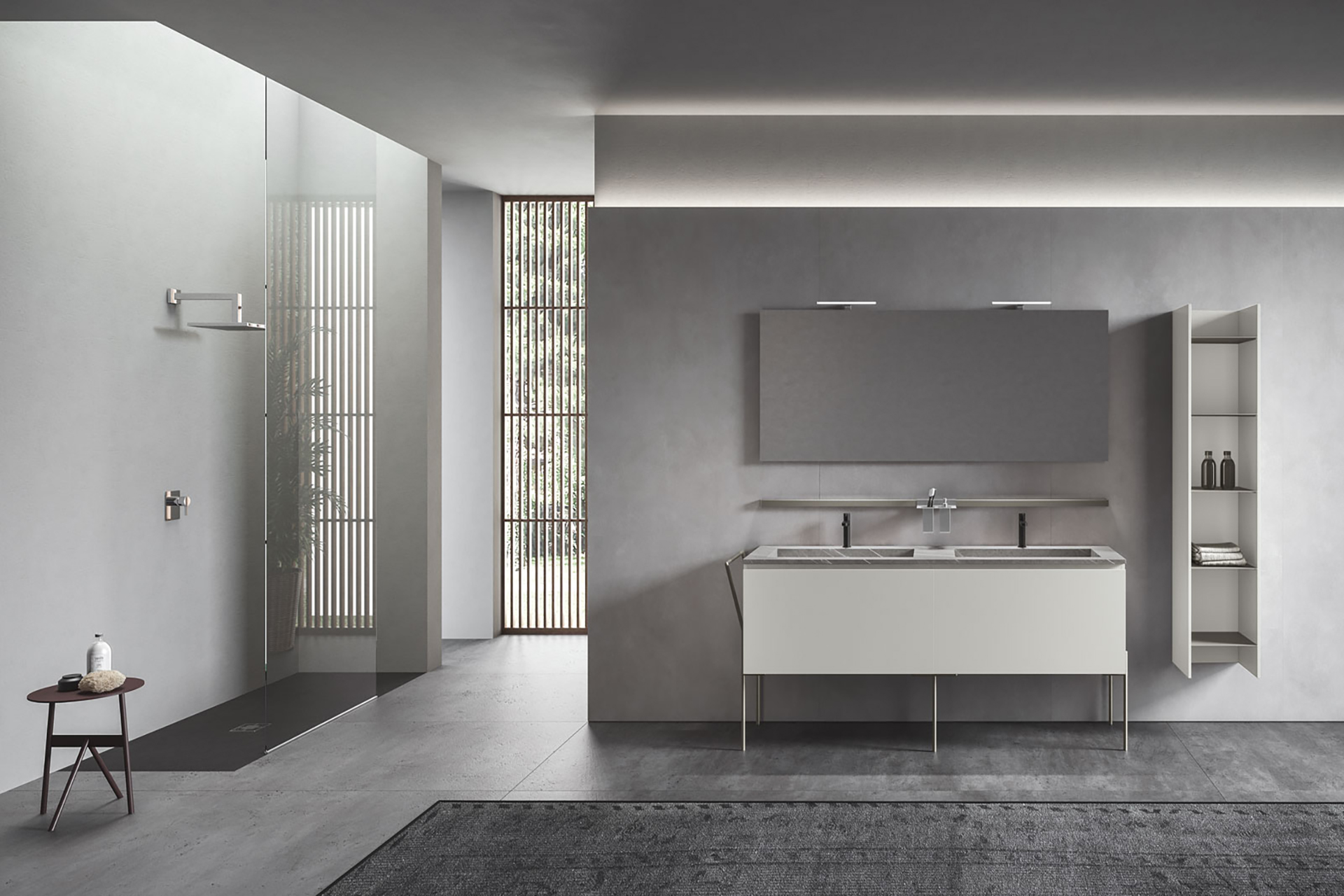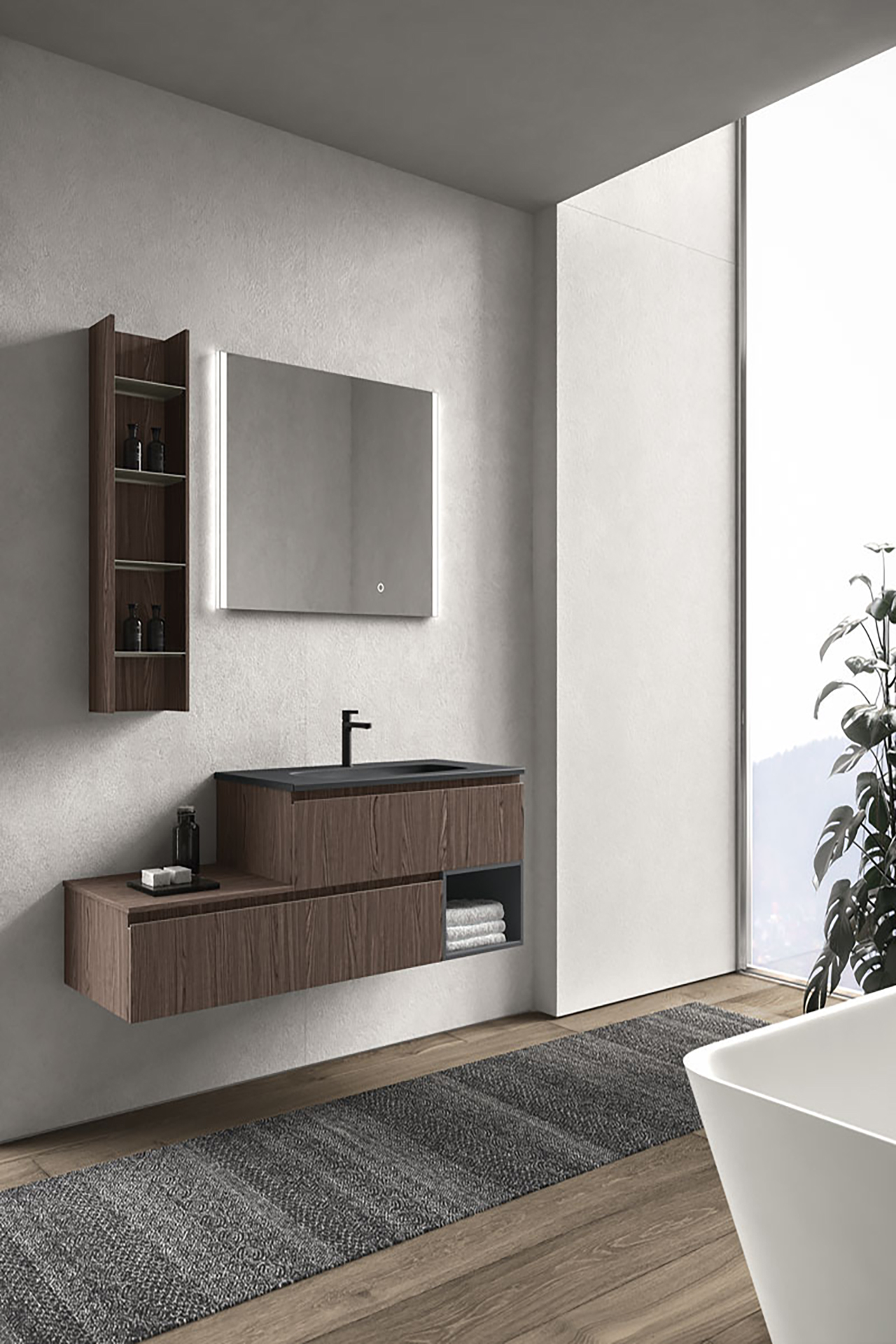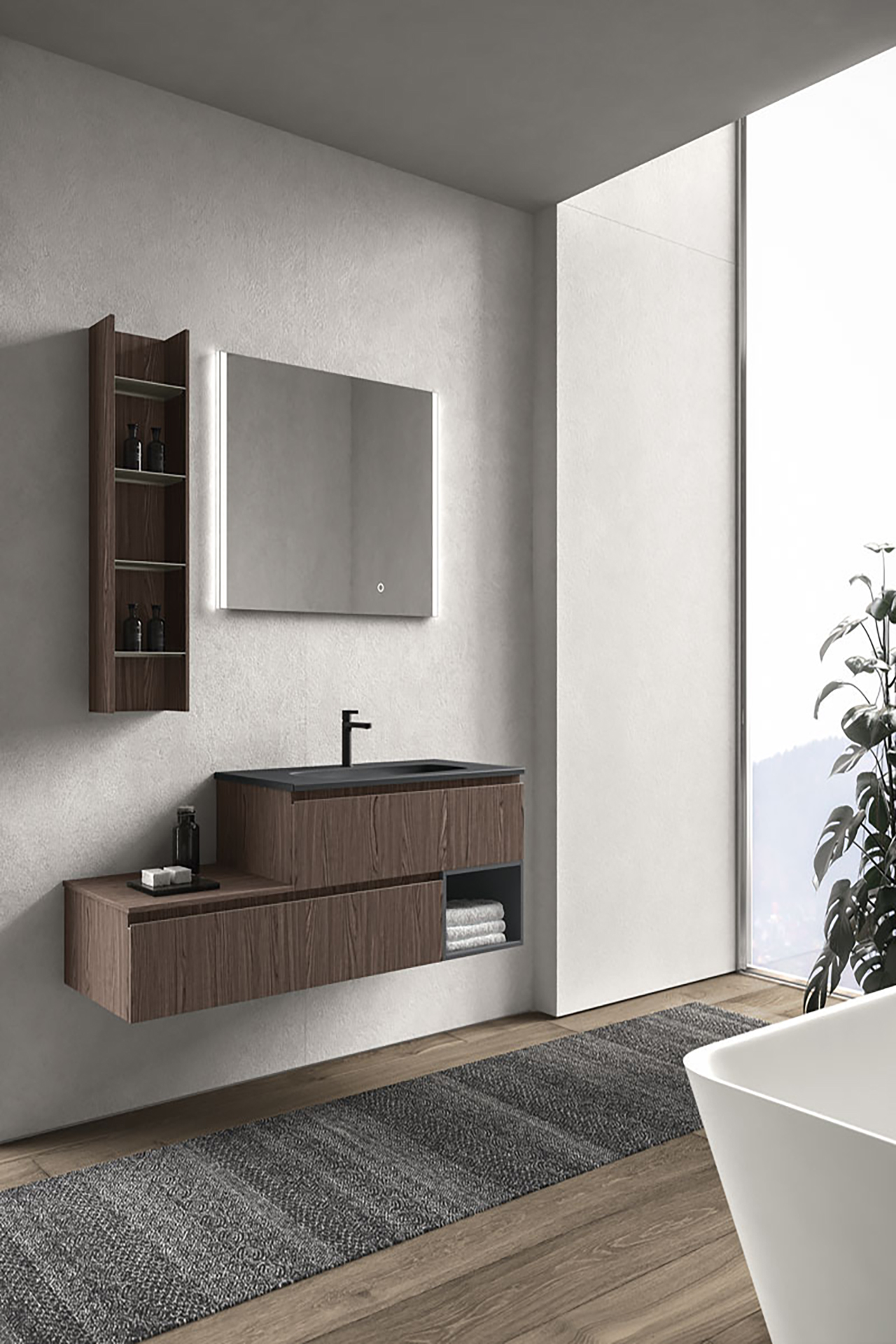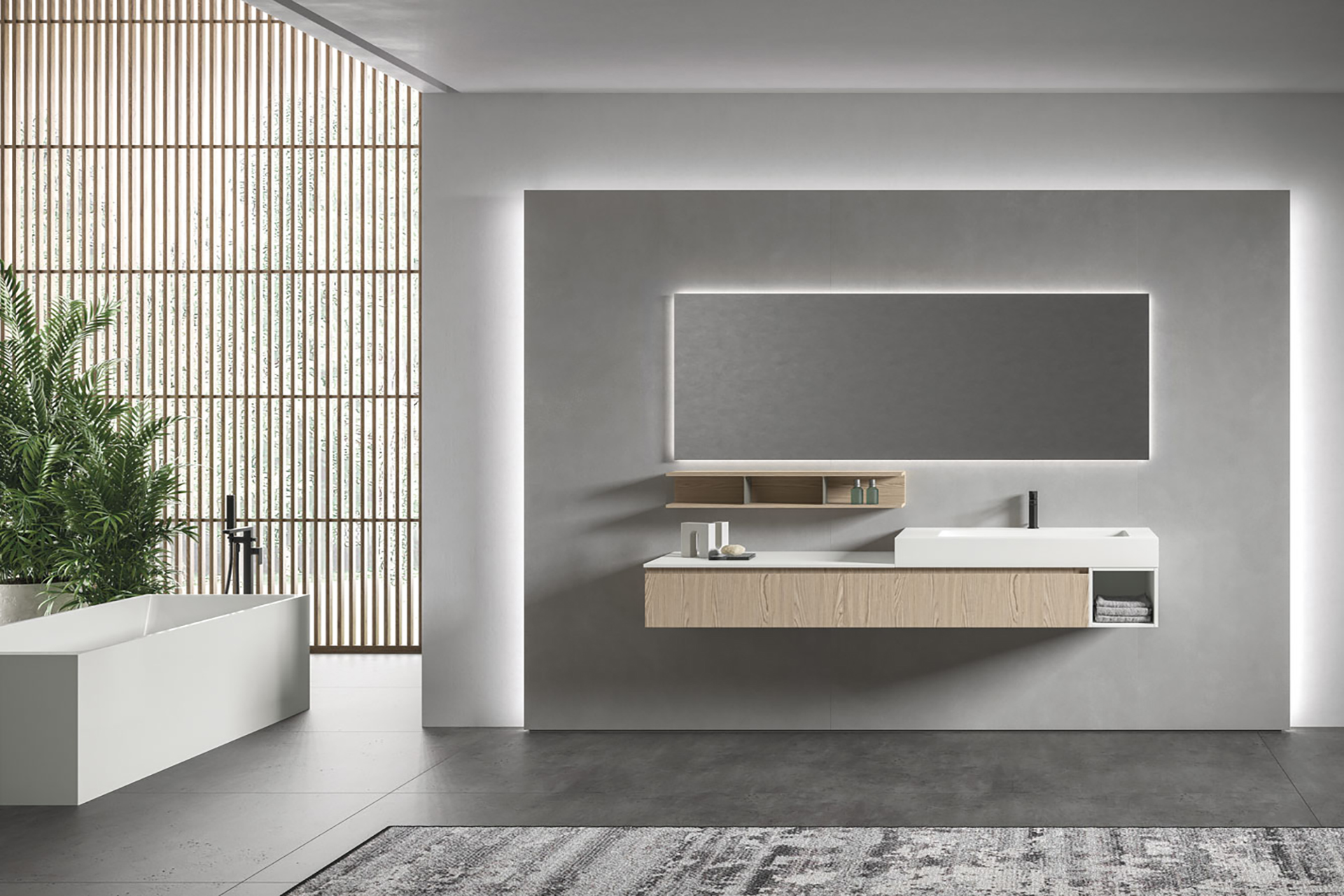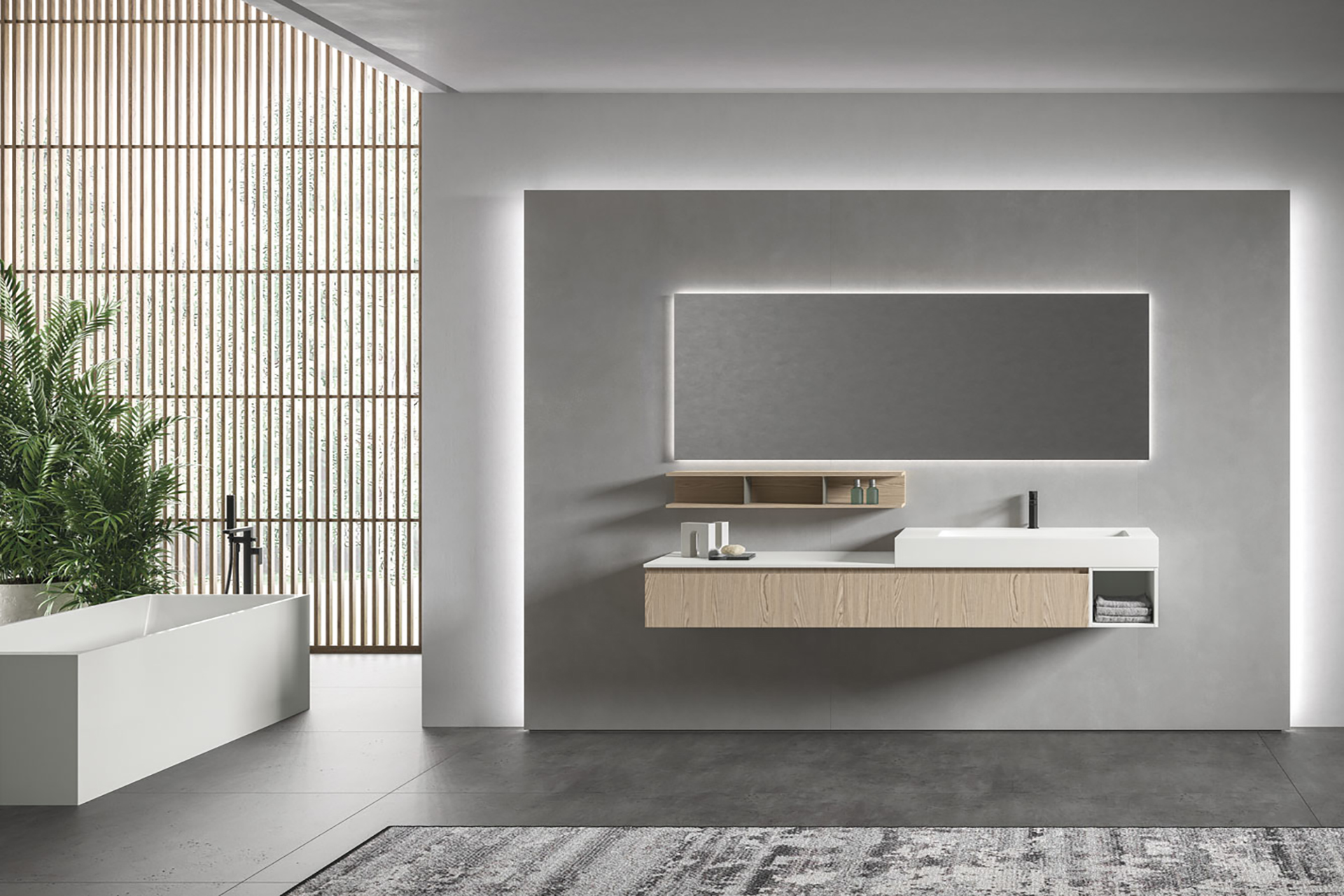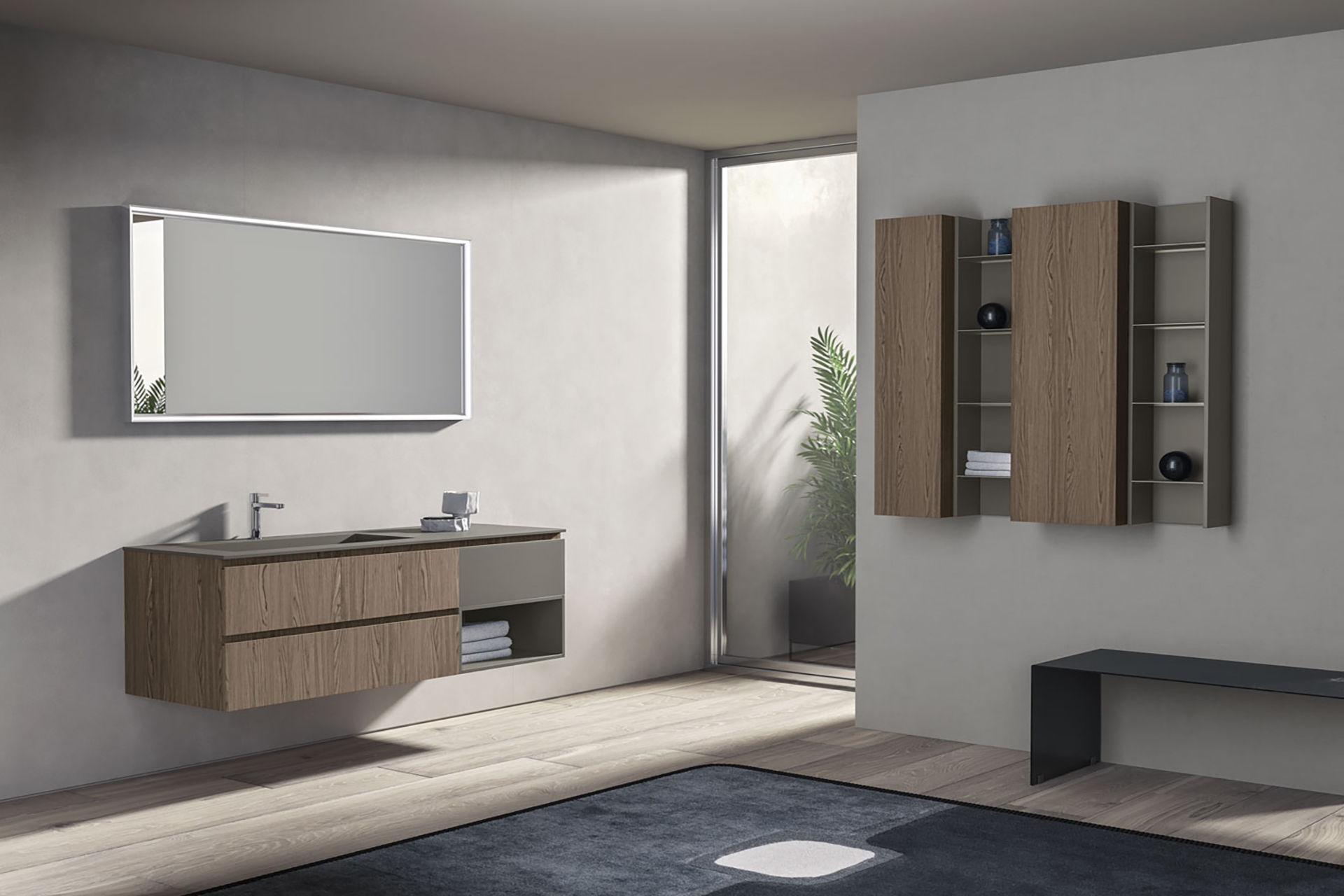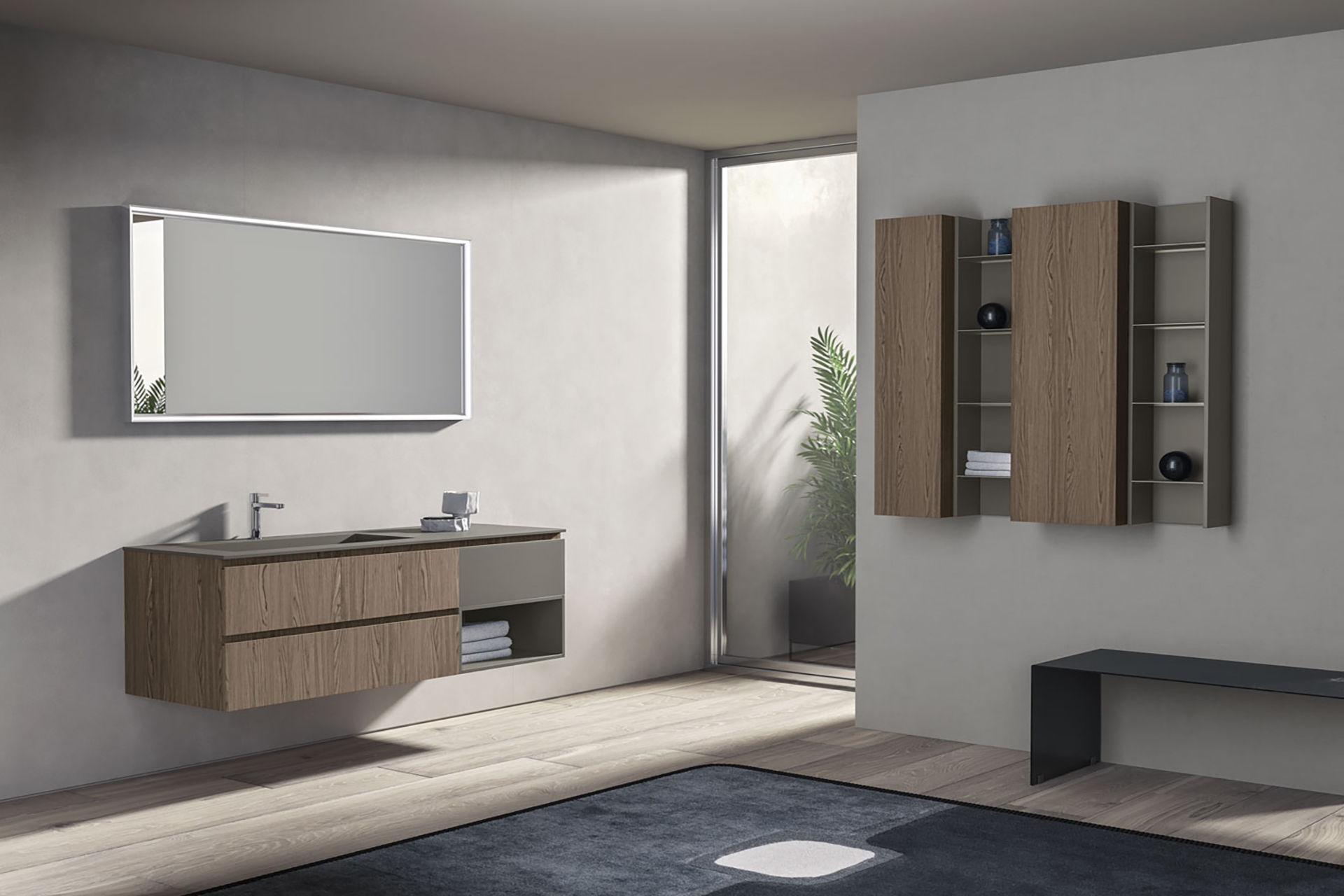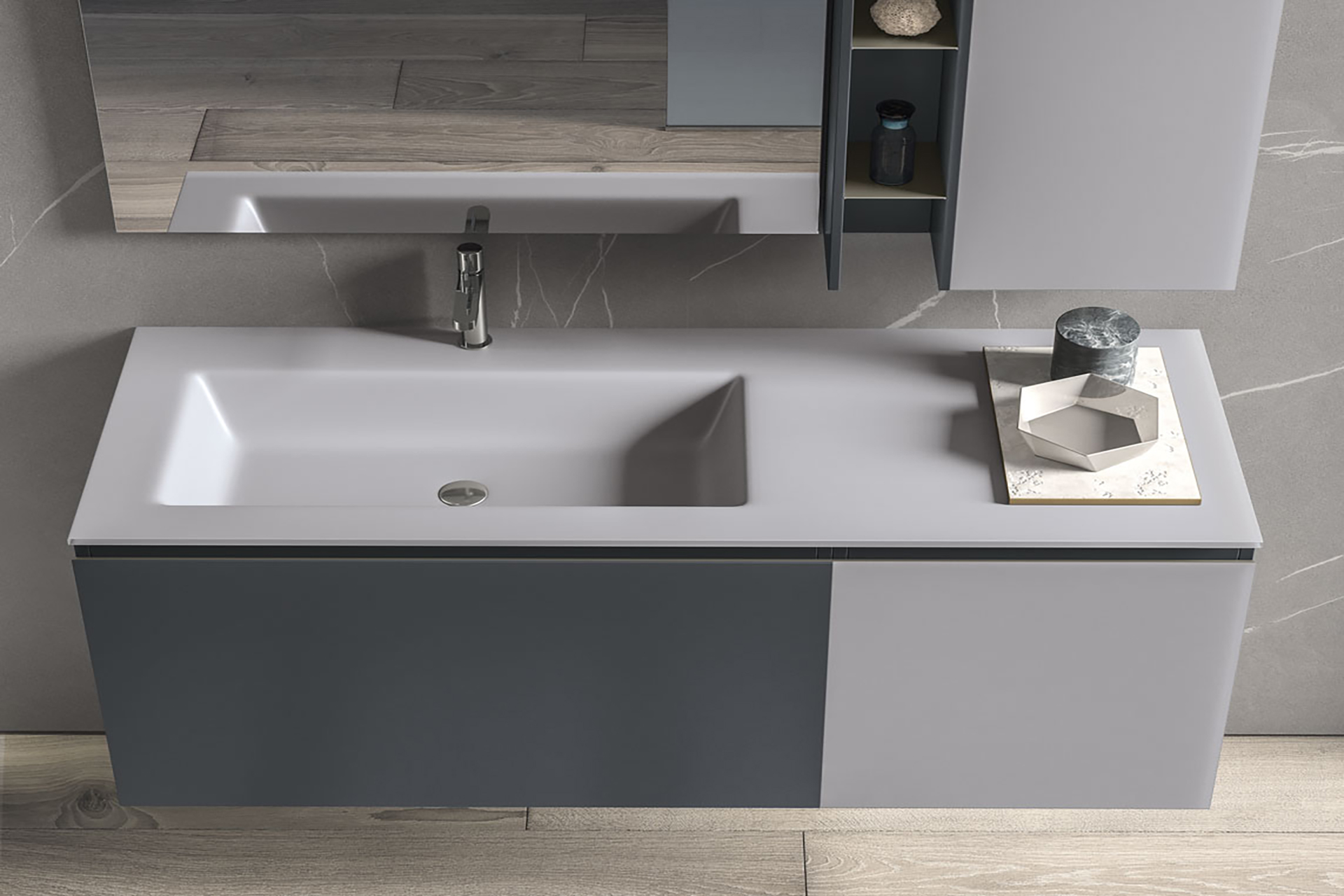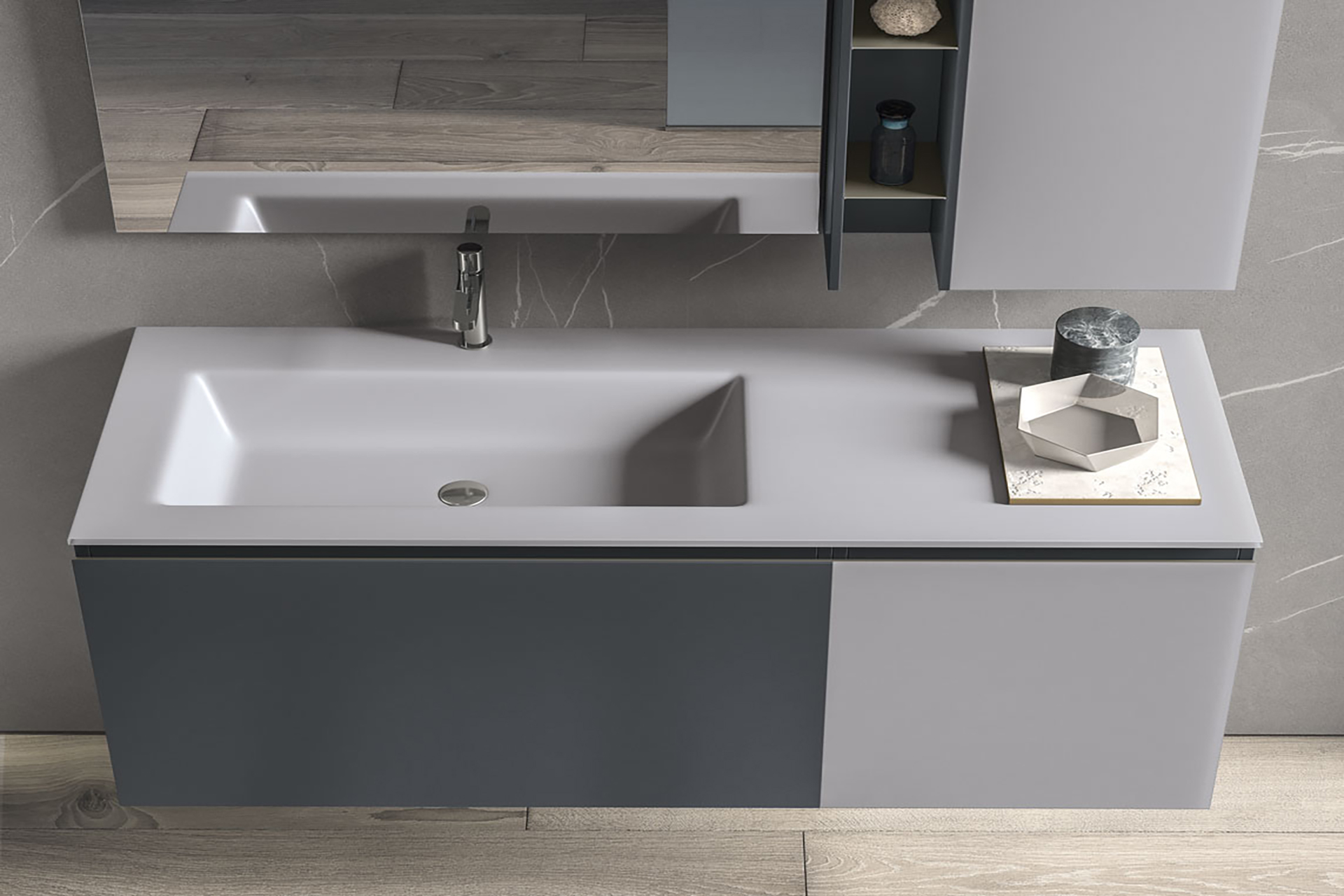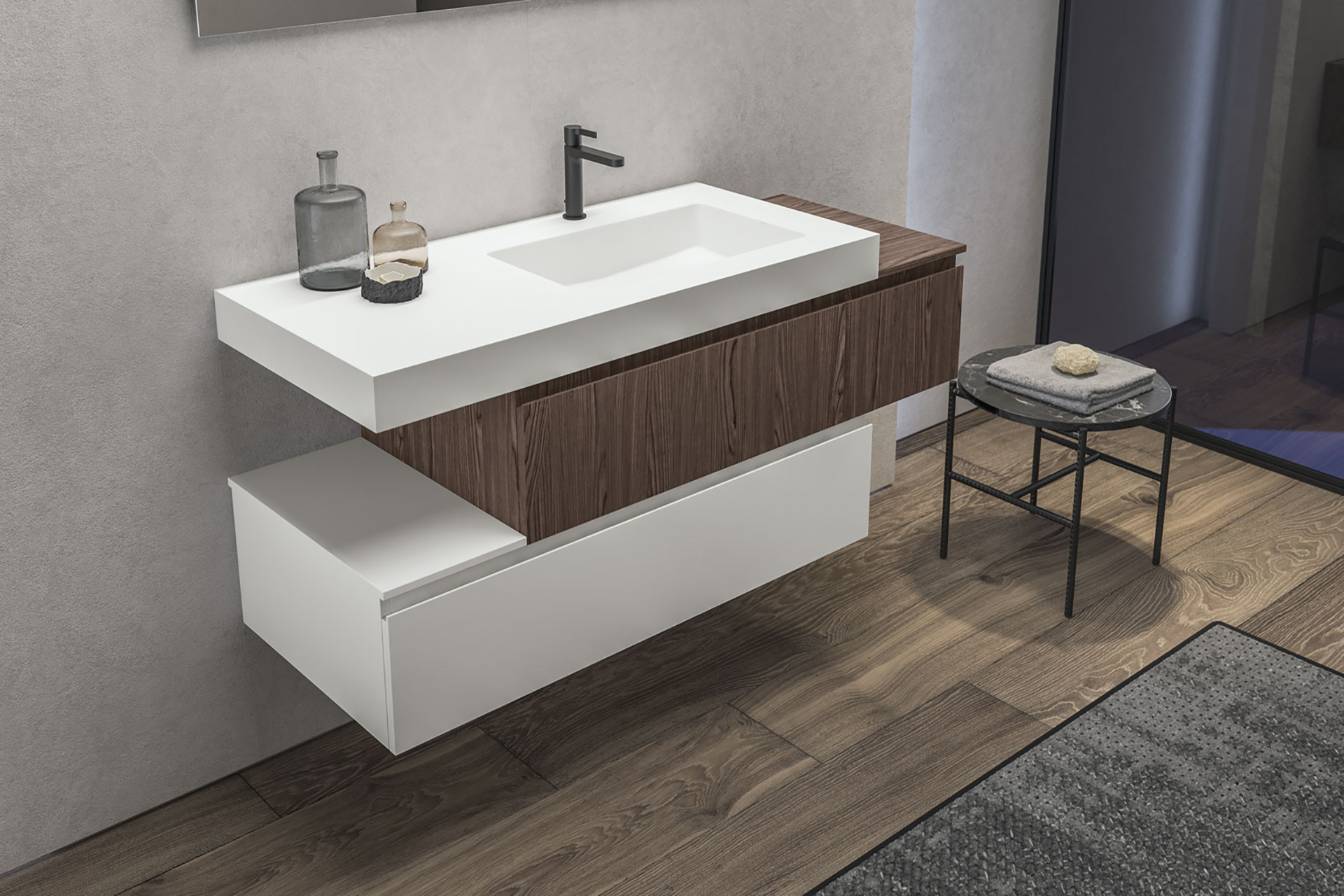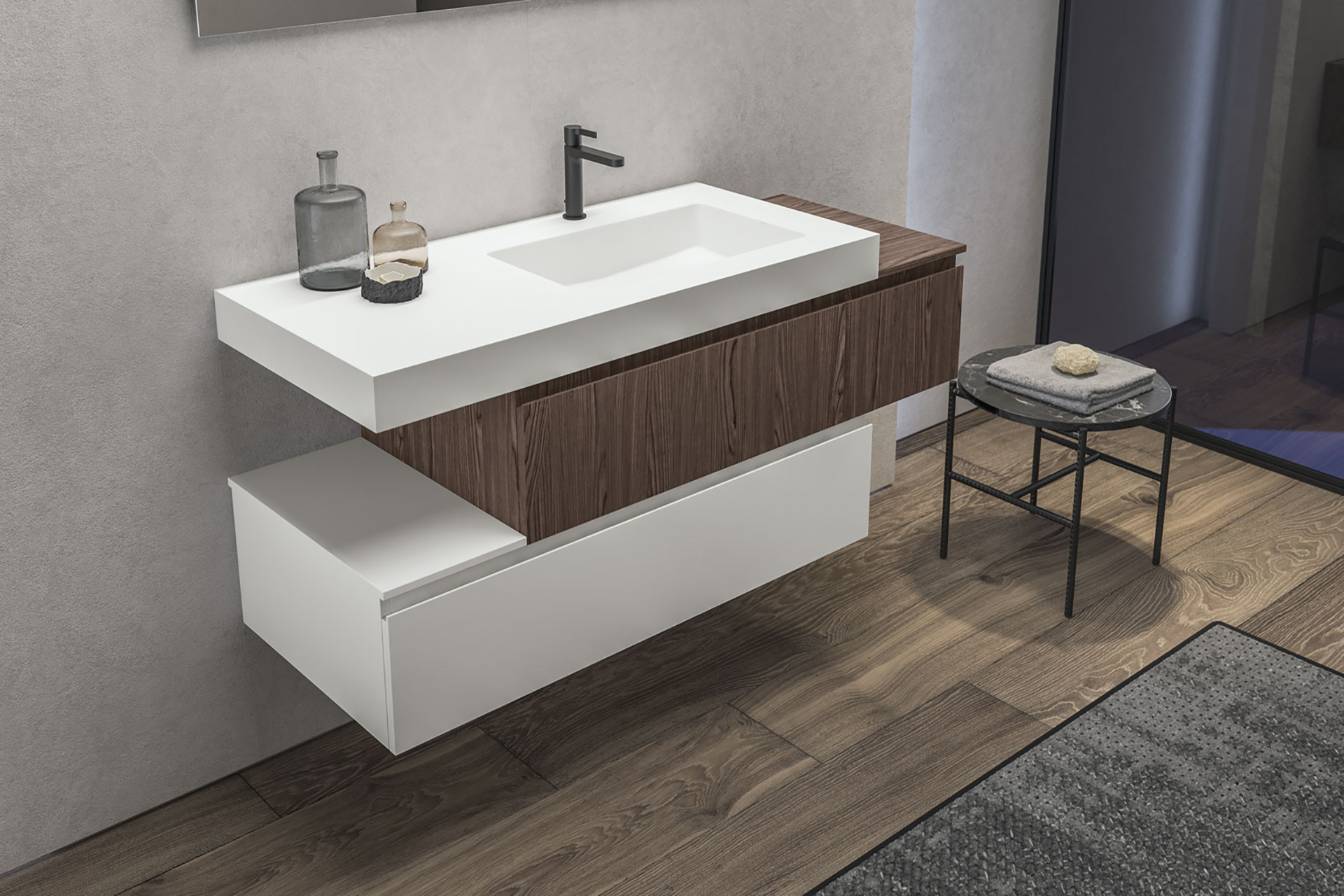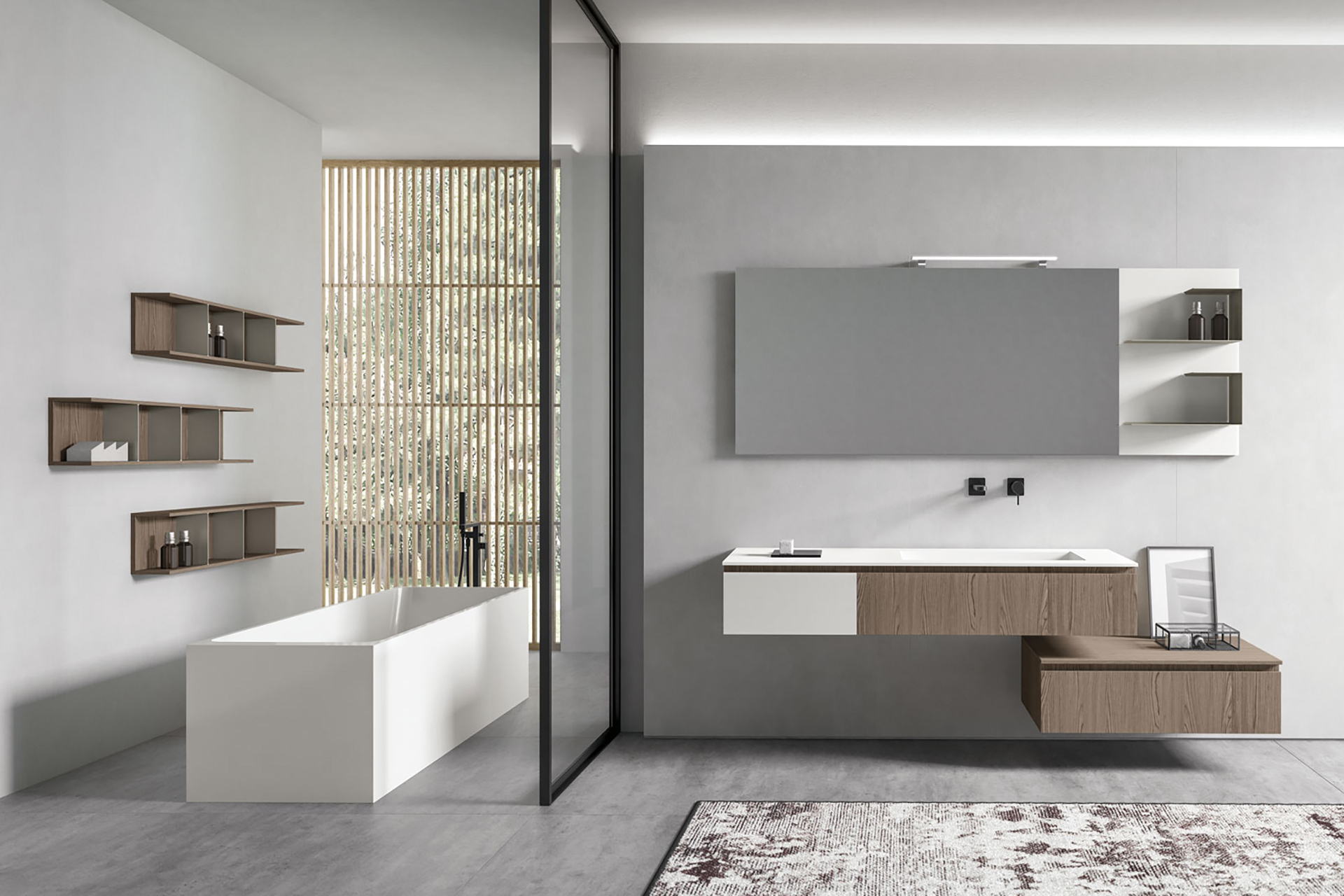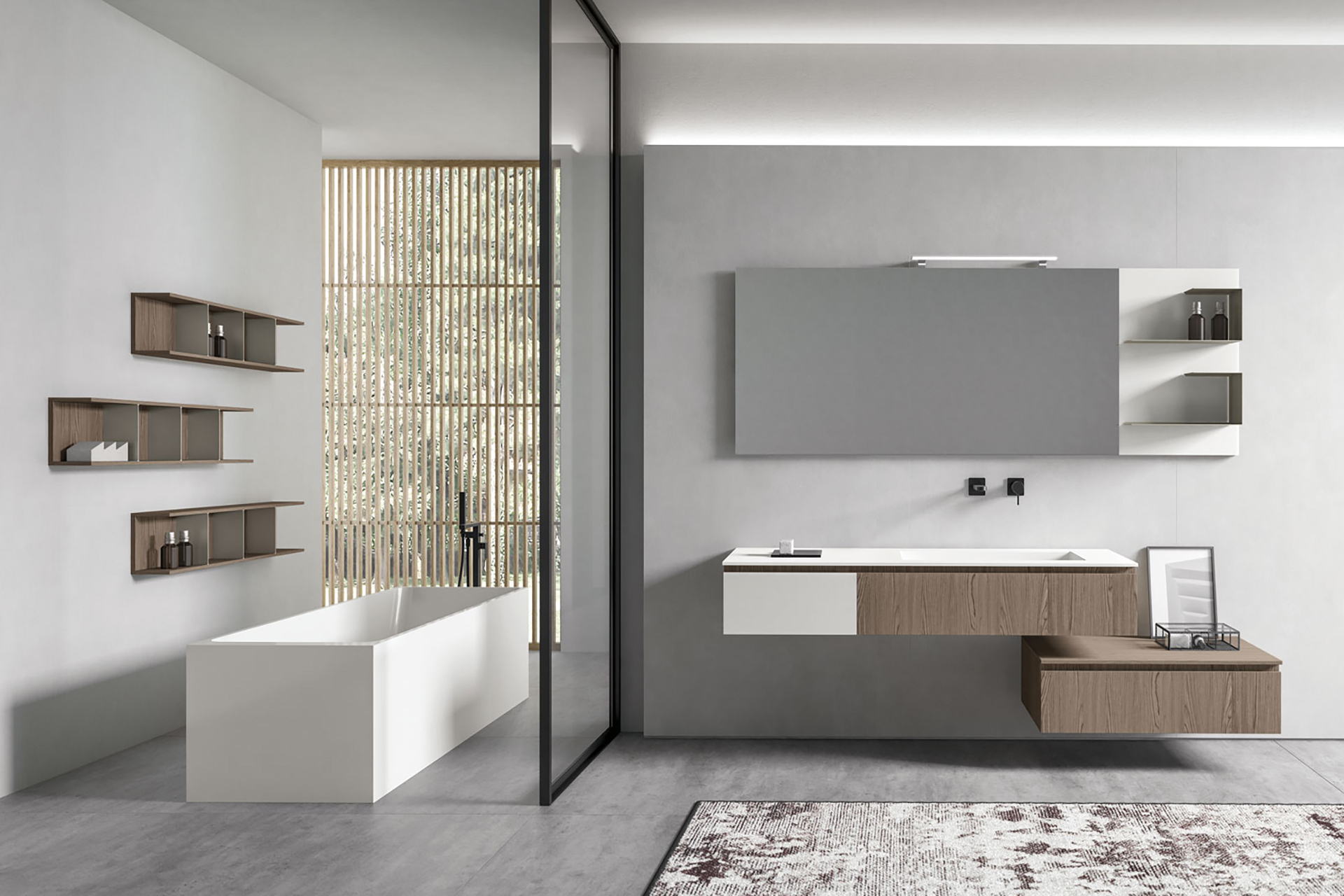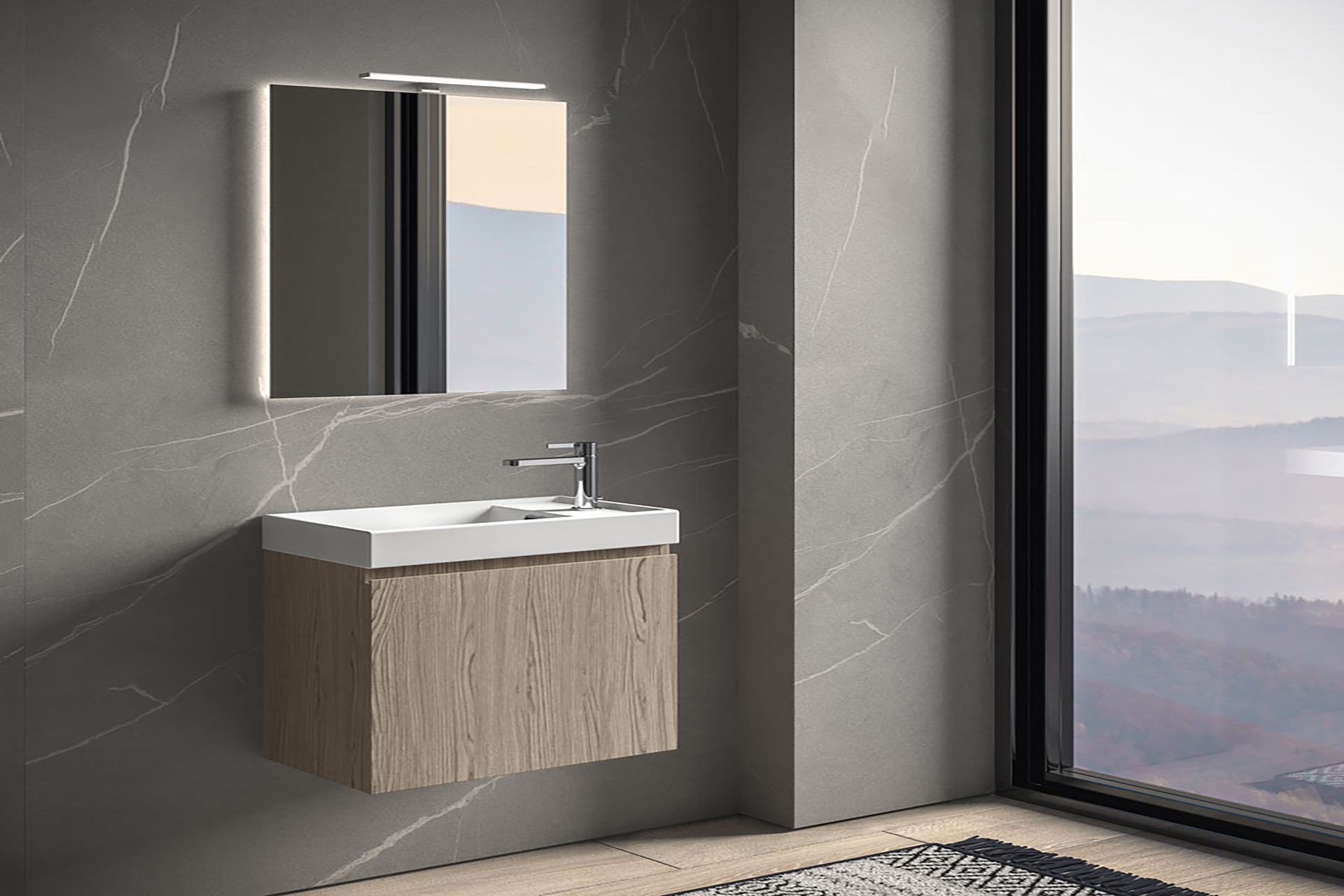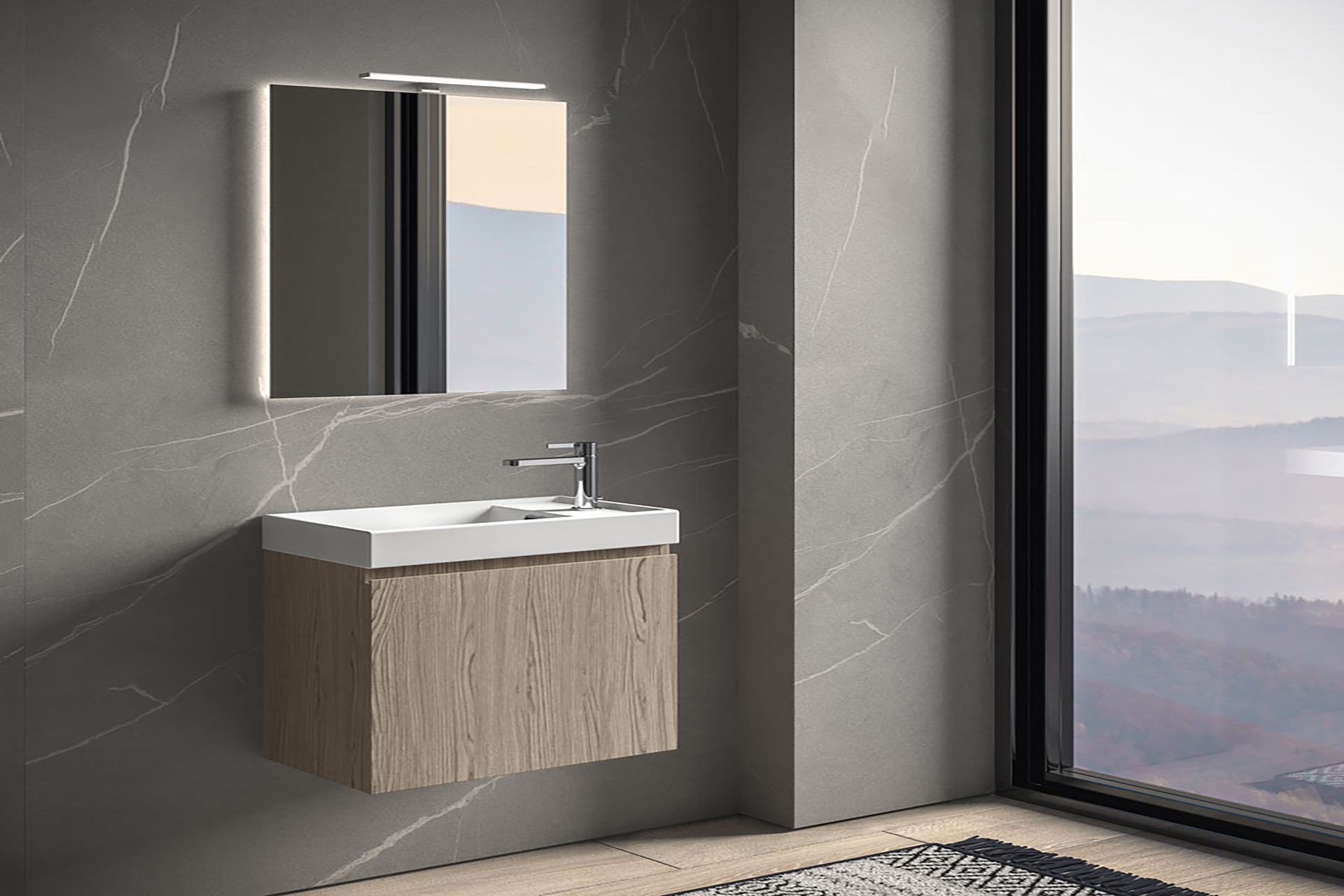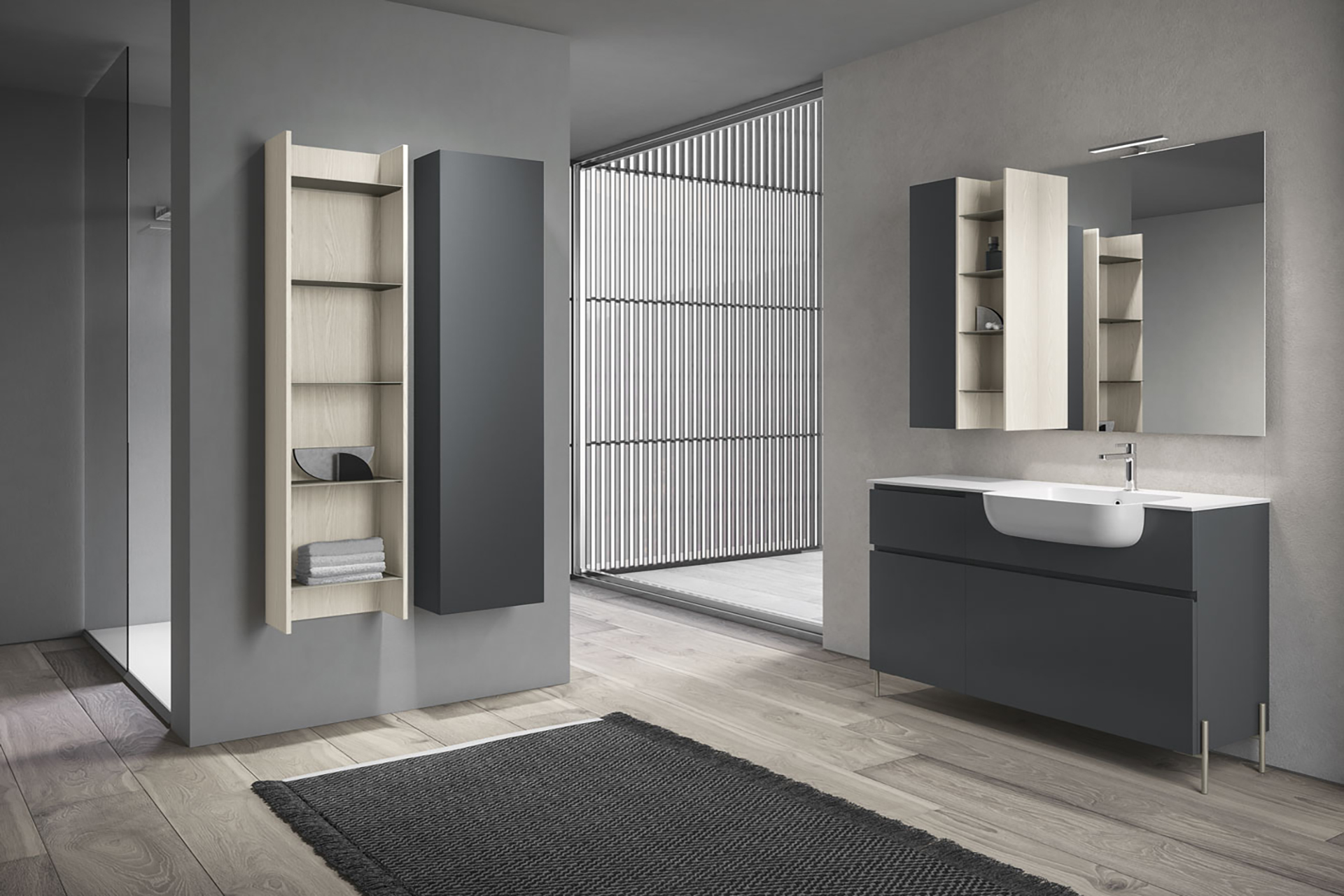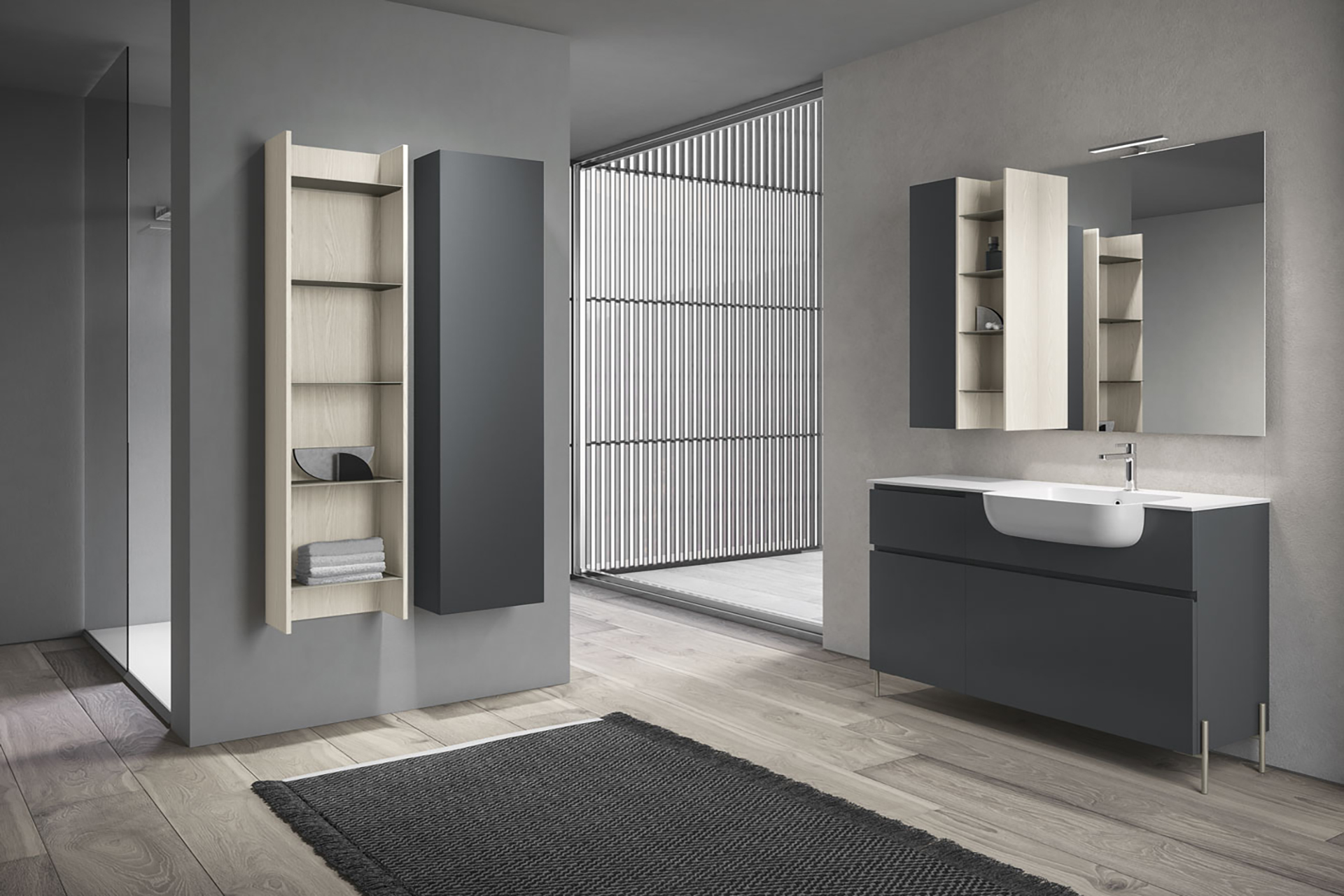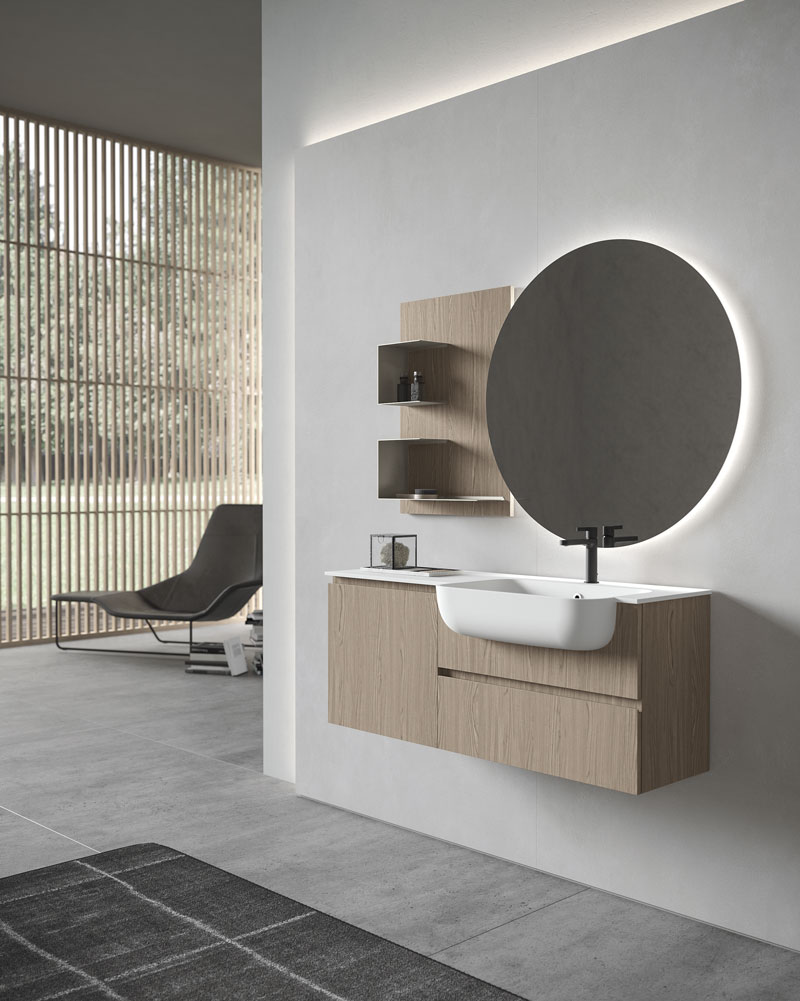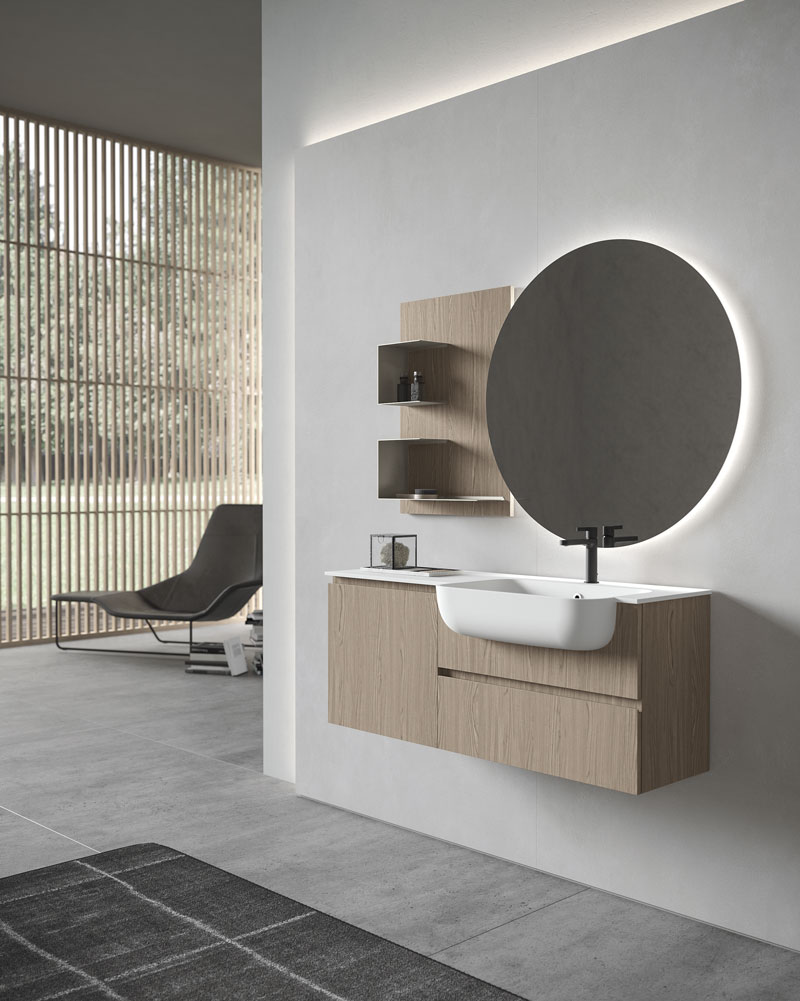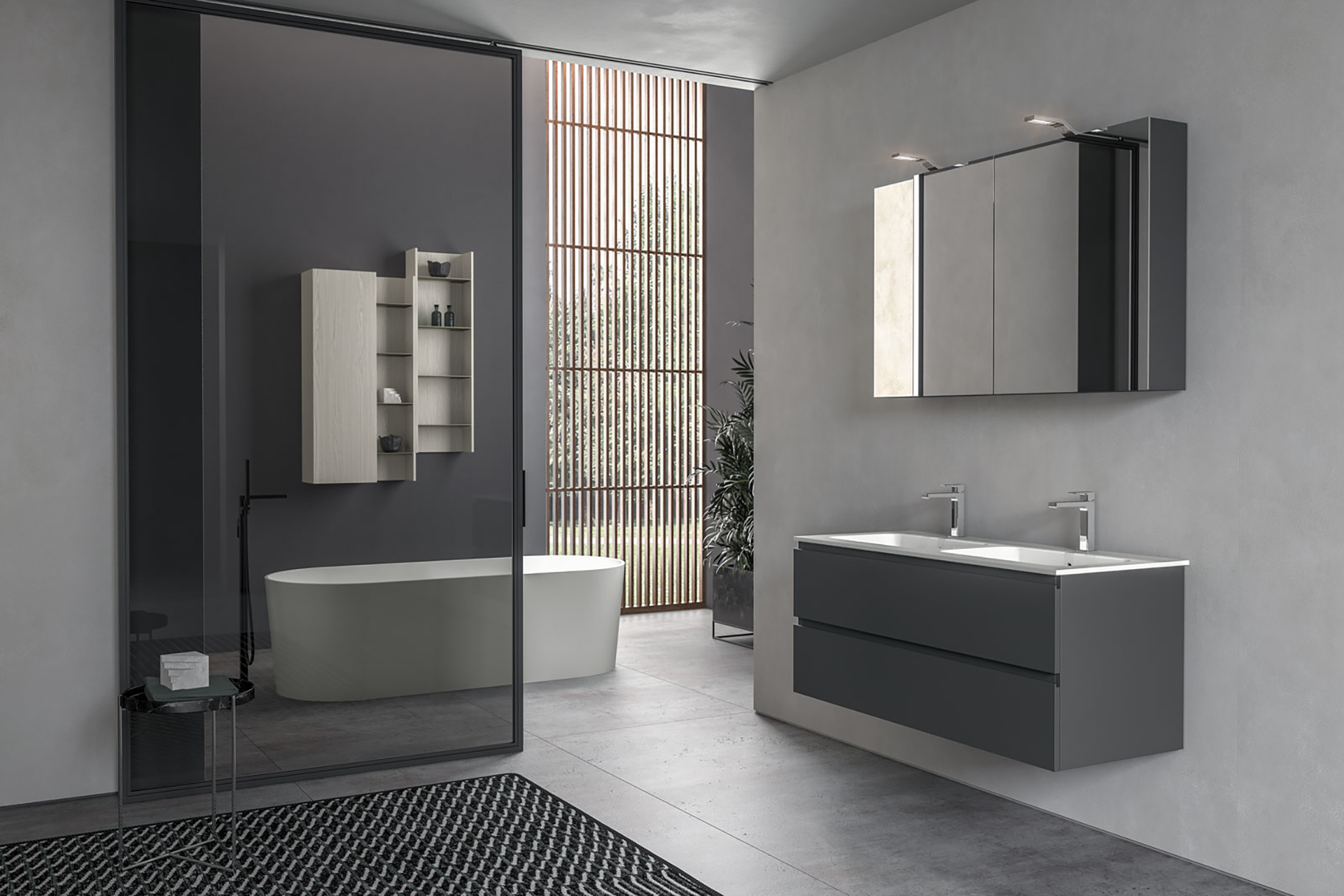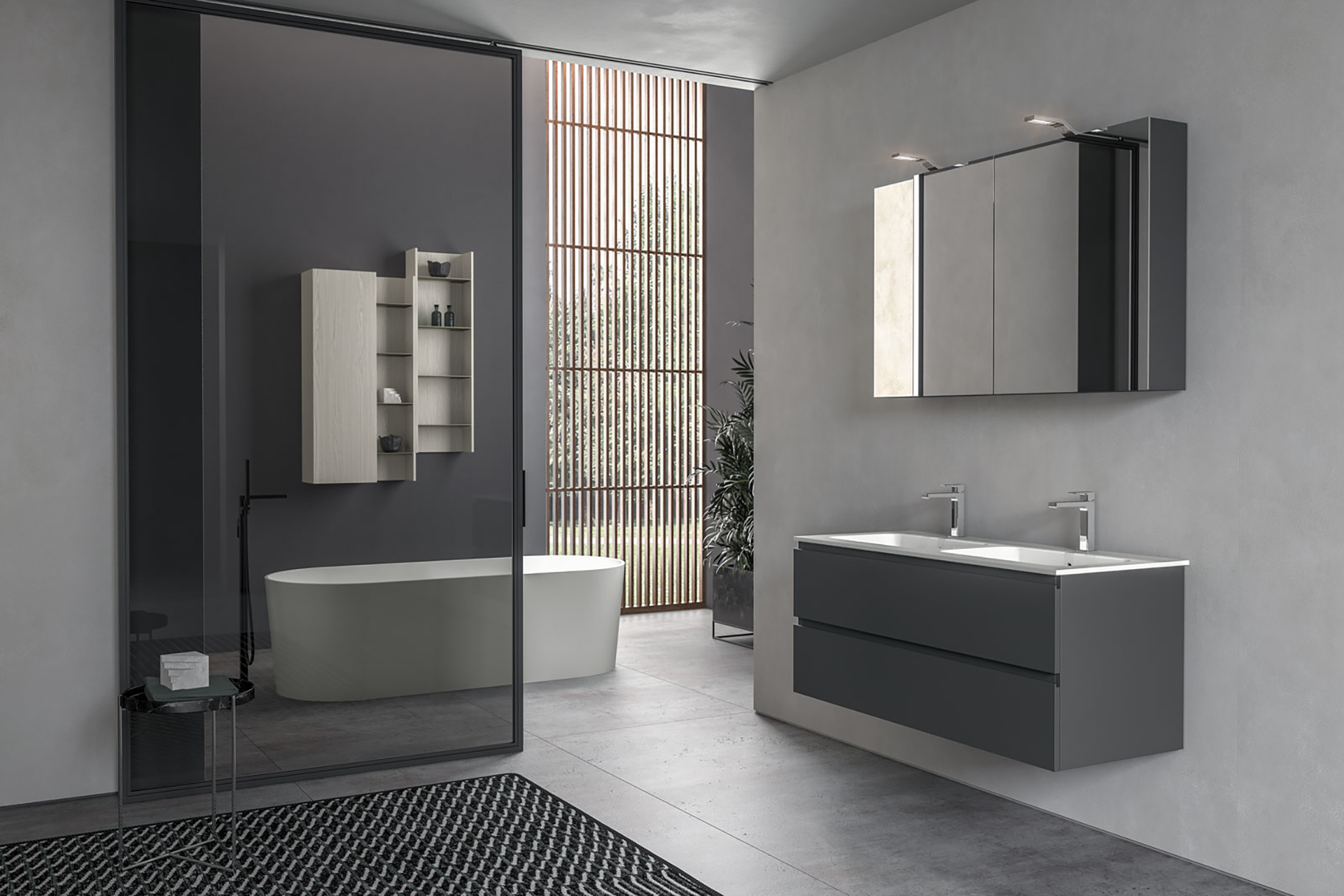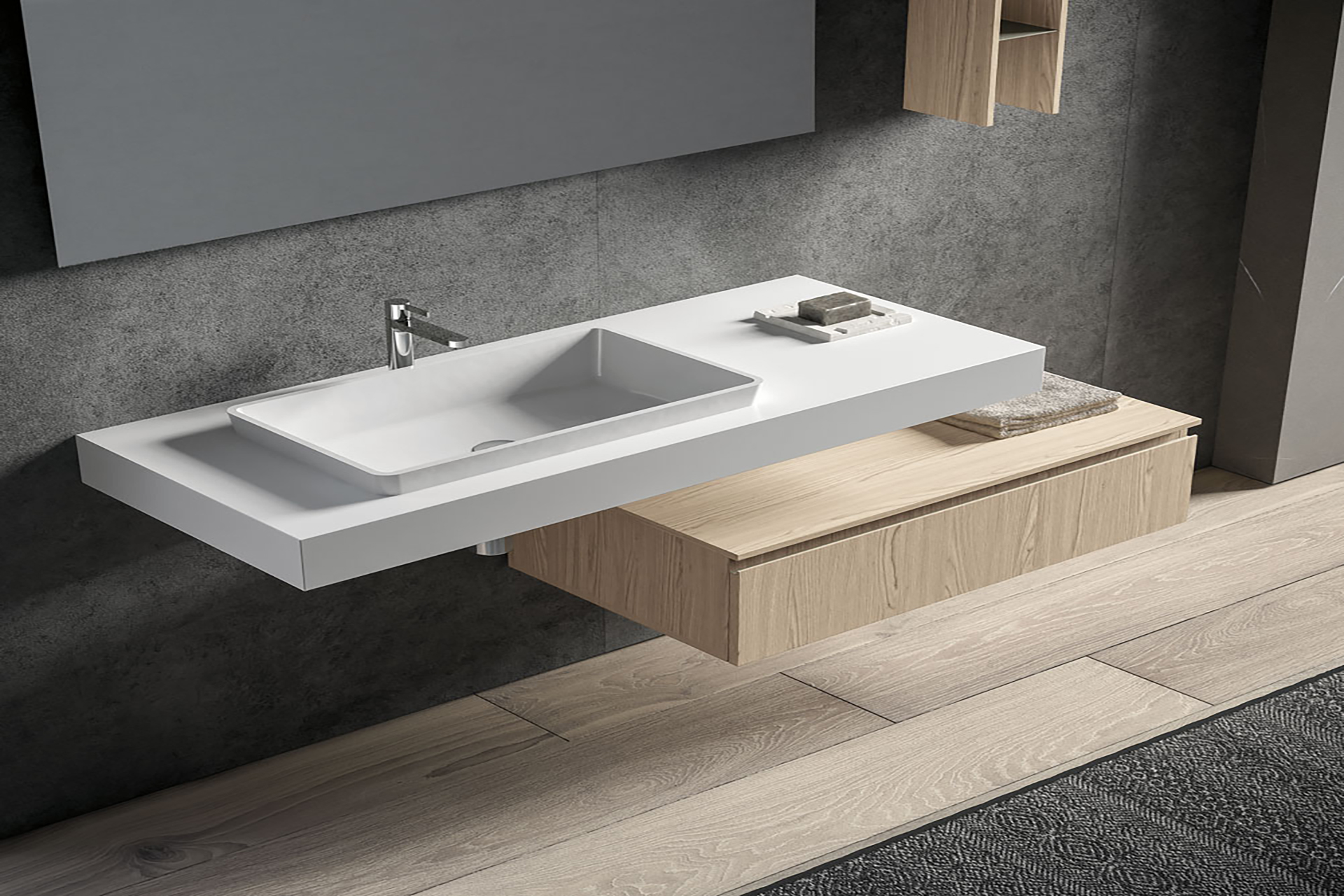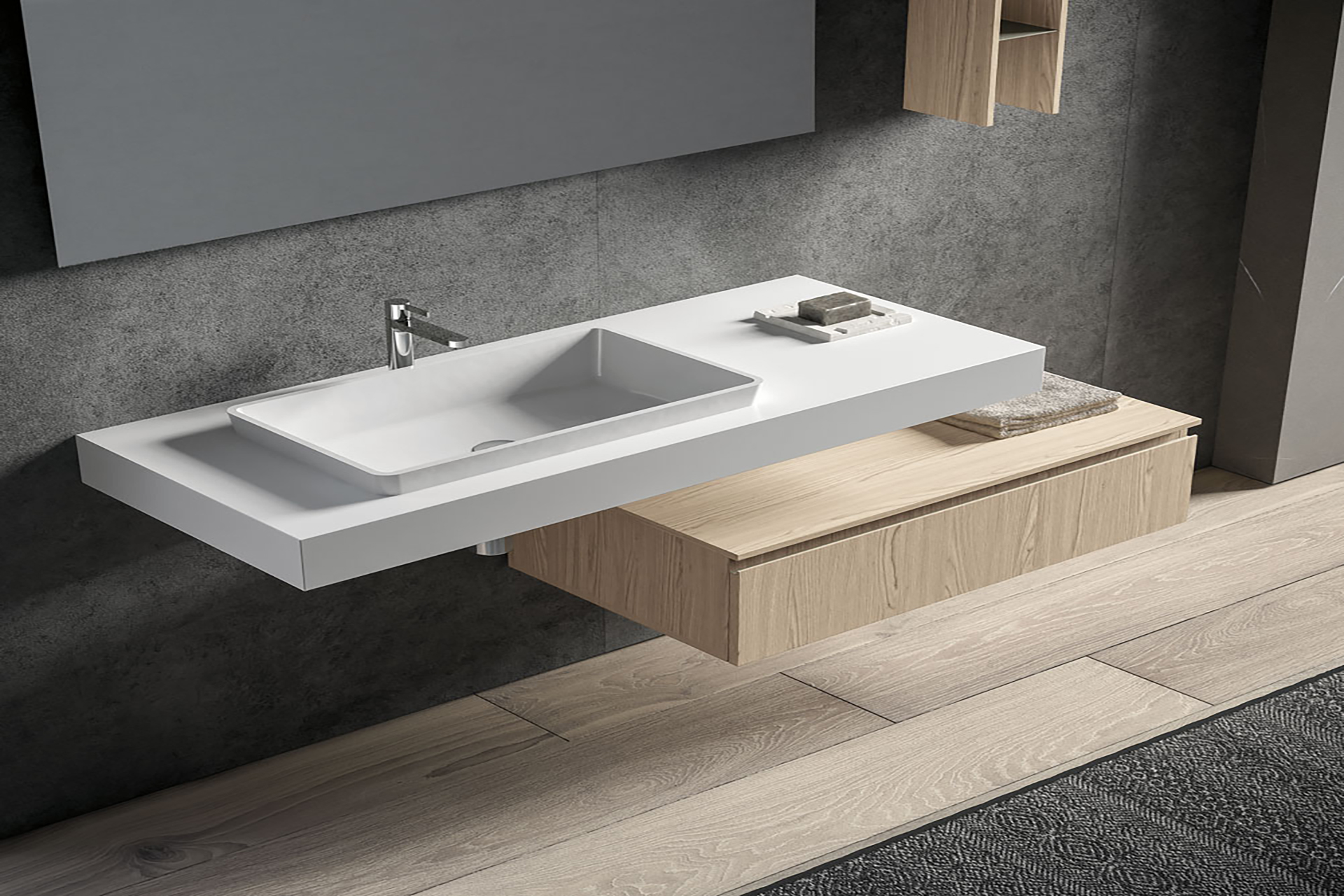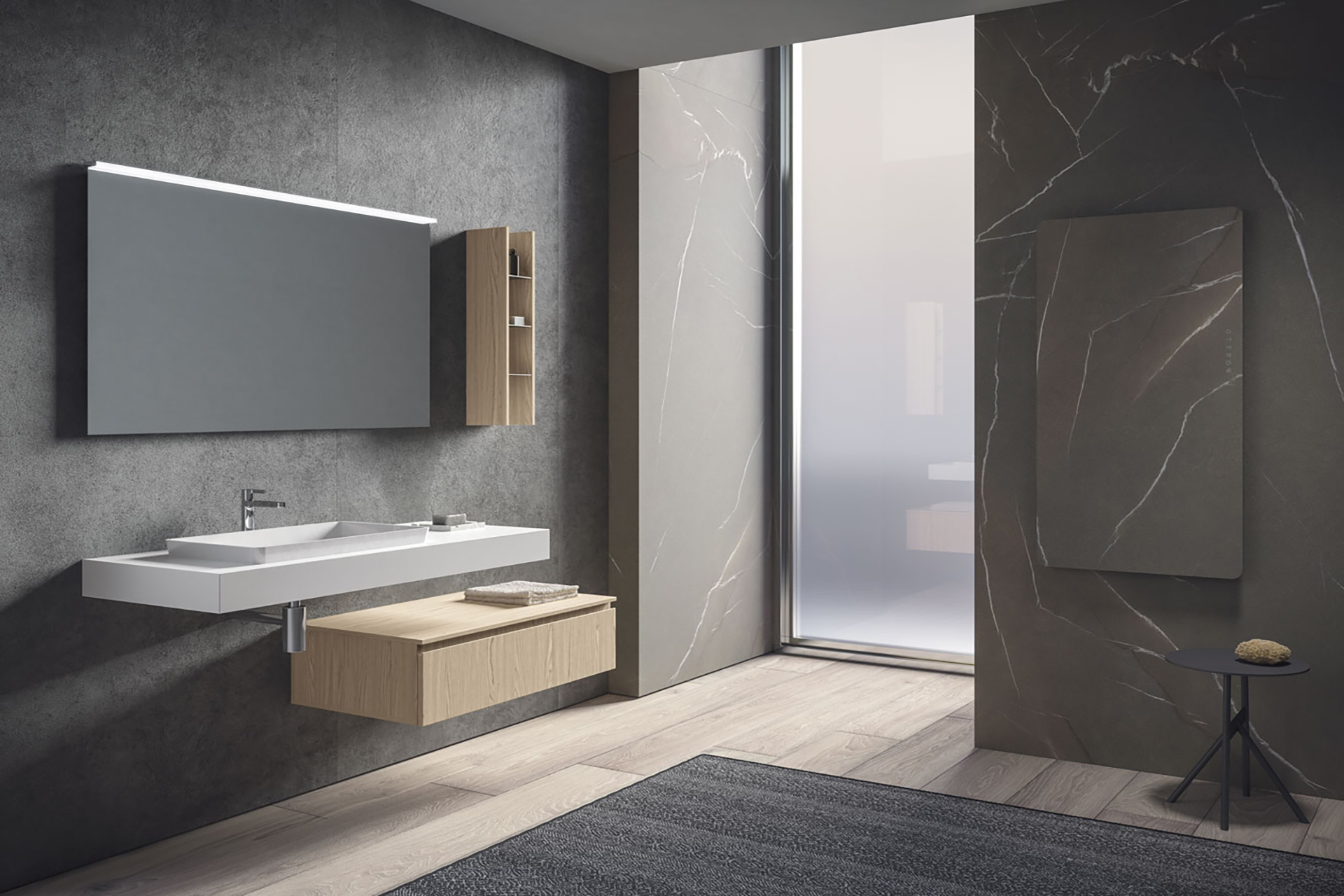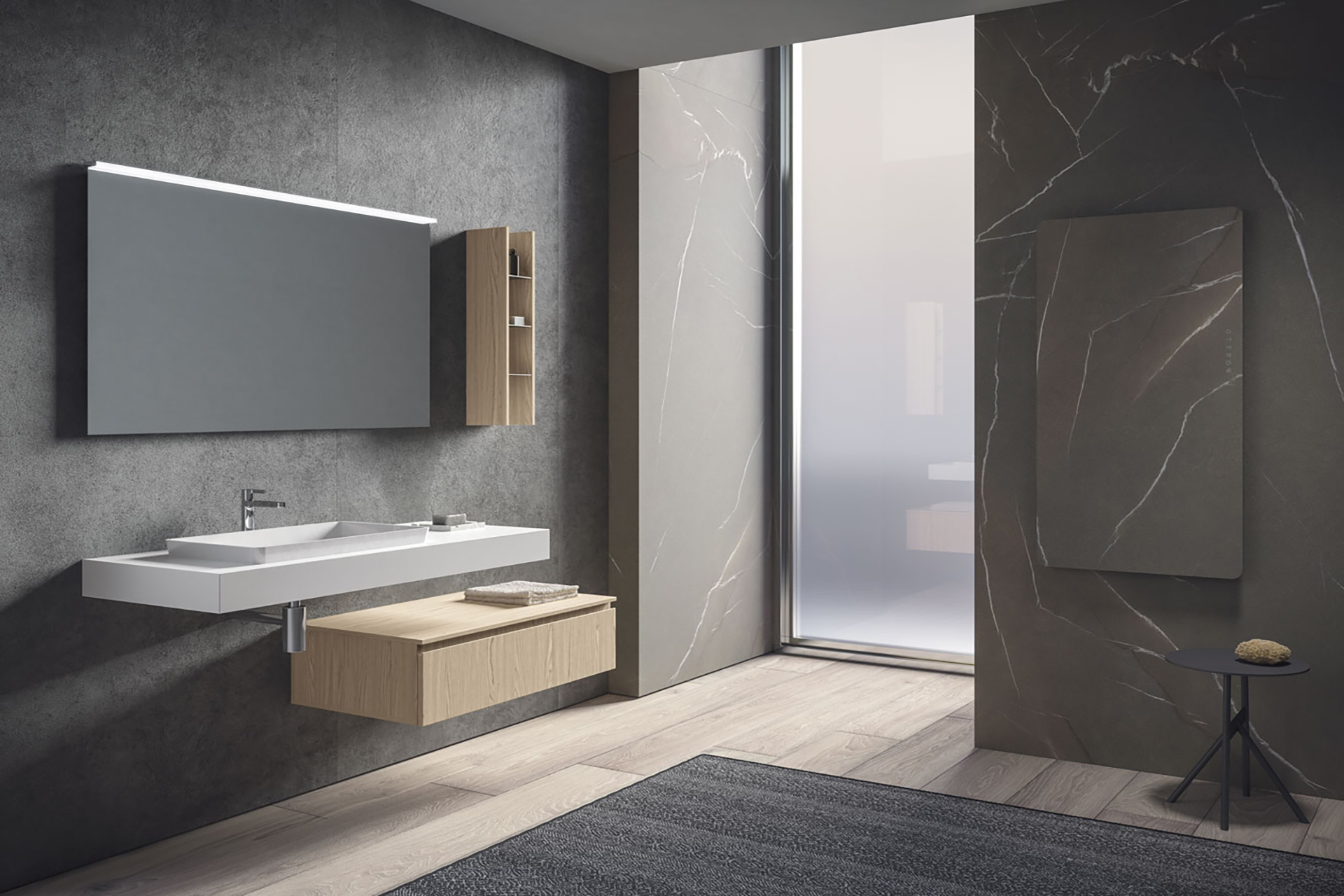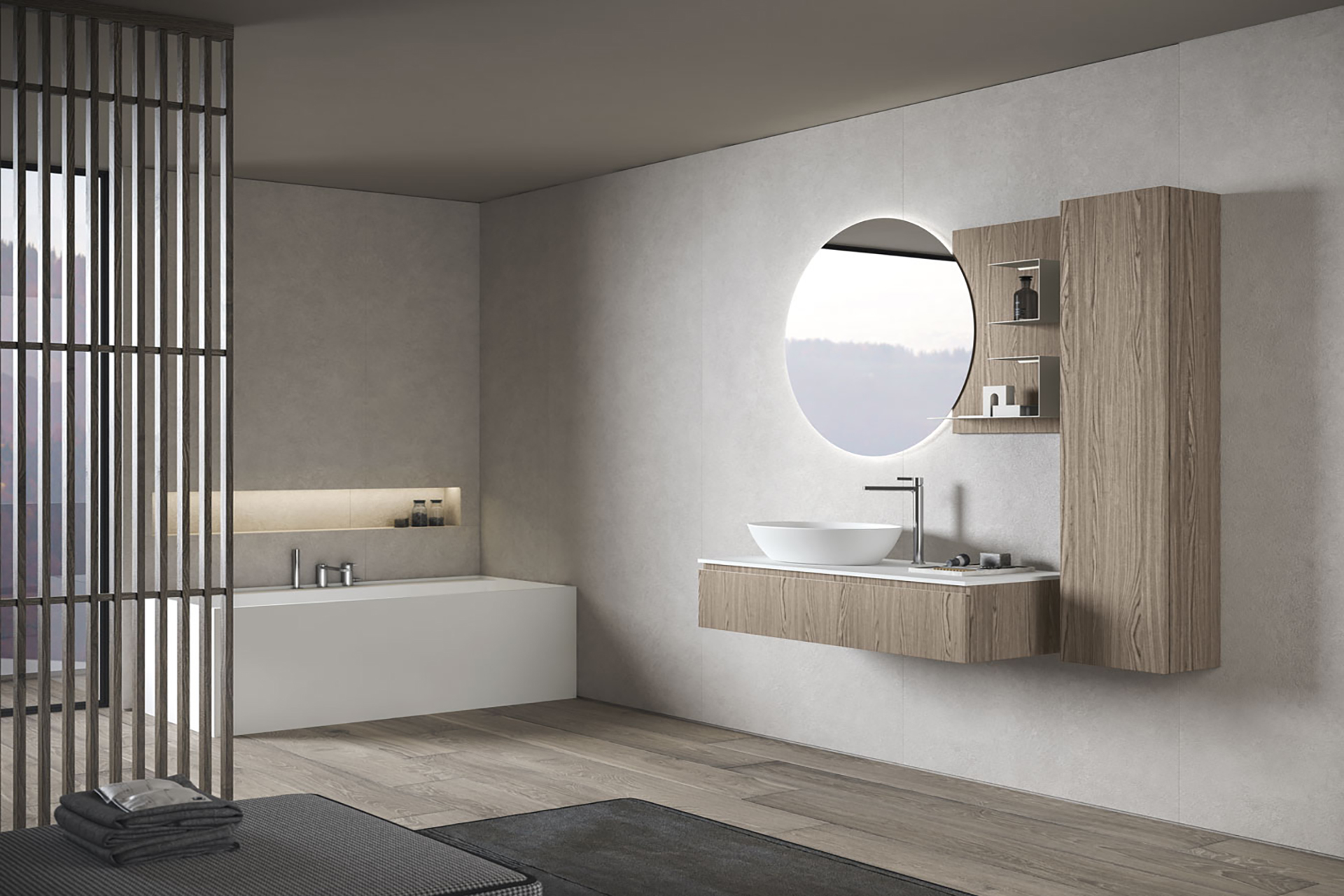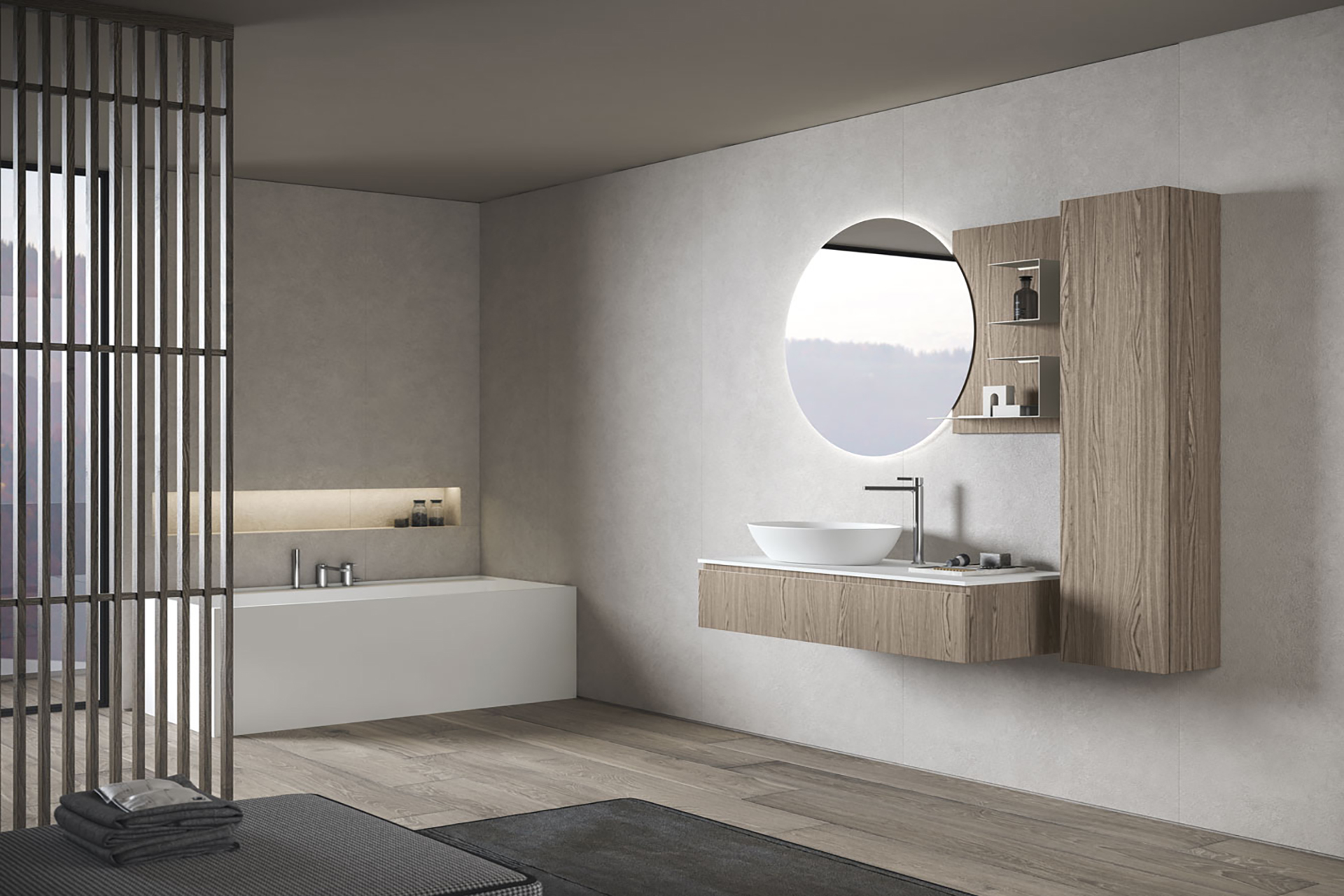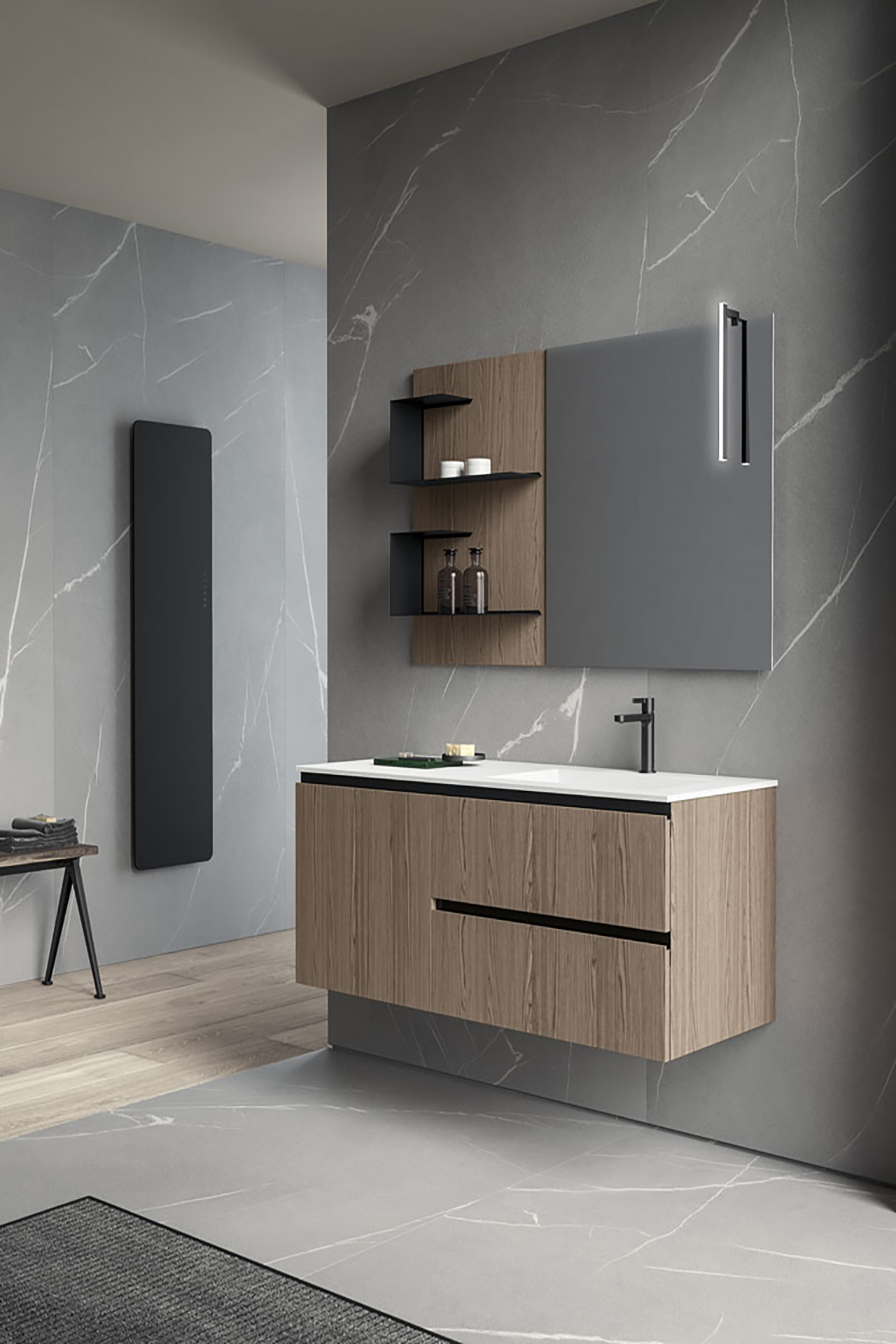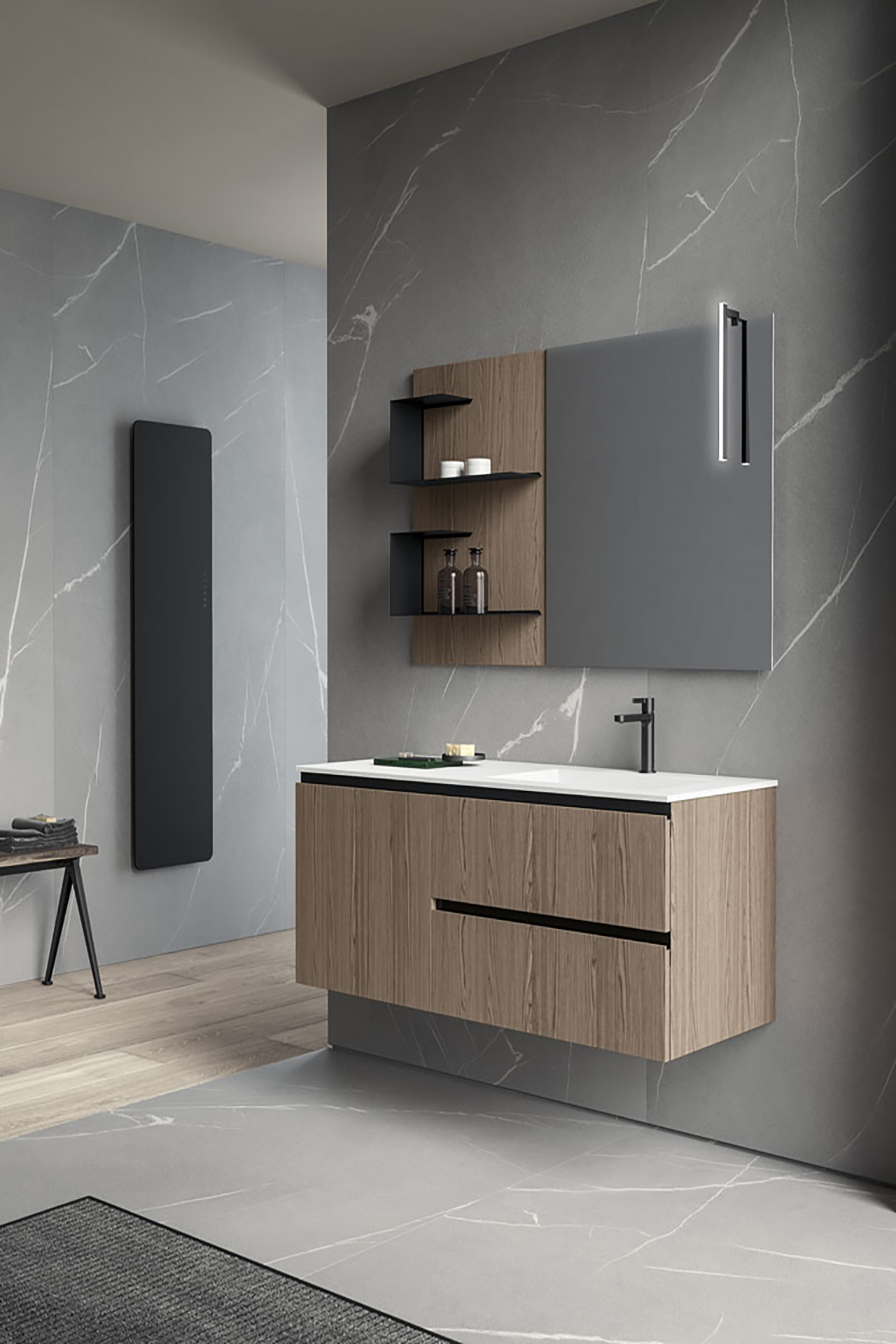 With its clean lines and asymmetrical shapes, the Galaxy Collection by BMT Bagni turns any bathroom into a modern masterpiece.
Galaxy offers a variety of stunning finishes including wood, satin glass, and lacquered cabinets. The elegant ceramic countertops are available in five colors plus glossy White.
The collection is unique for its groove opening system that is built into the doors and available in Titanium or lacquered finishes. This system enhances the collection's aesthetic of cleanliness. The Galaxy line includes open wall cabinets in various sizes that can be used to create exceptional geometric shapes.
To enhance the functionality of the bathroom, the Galaxy collection contains a customizable wall cabinet equipped with glass shelves and mirrors on both the interior and exterior. Upon request, internal accessories such as lamps and electrical socket modules can be added to the wall cabinet as well.
BMT offers original design, high quality, and exceptional finishes that are 100% produced in Italy. This family-owned company was founded in 1971. Forty years later, the company stays true to its artisan roots while integrating modern technology into its manufacturing process. BMT is committed to protecting the environment through the use of renewable energy and in-house recycling programs.
Download the Galaxy catalog