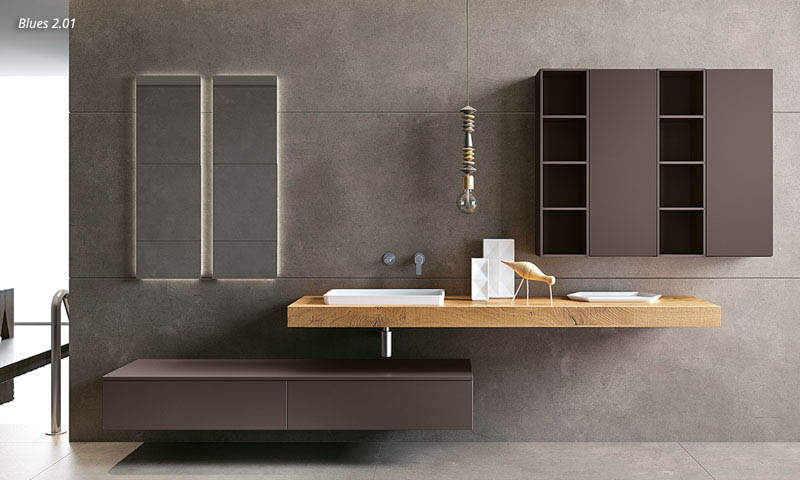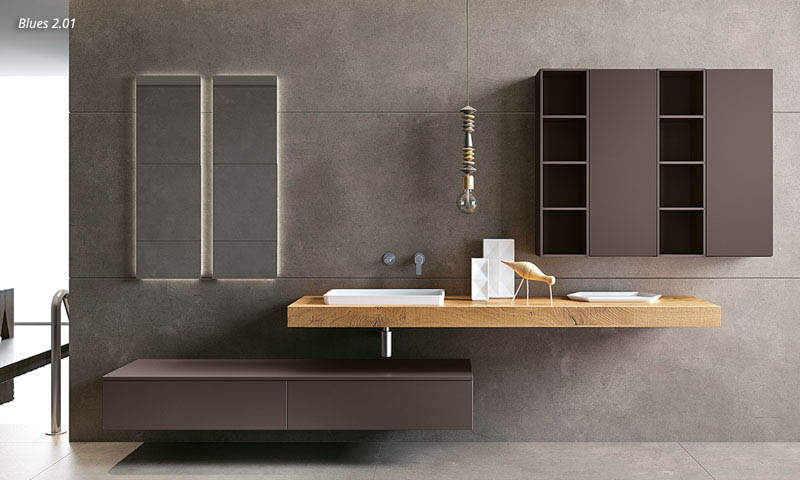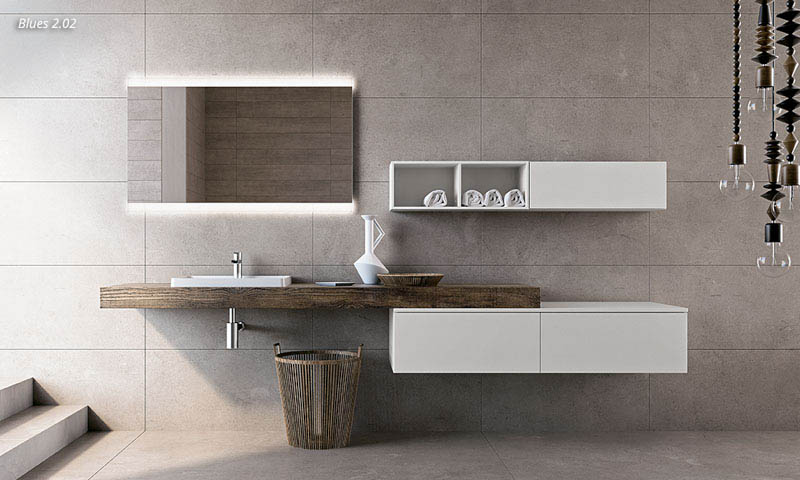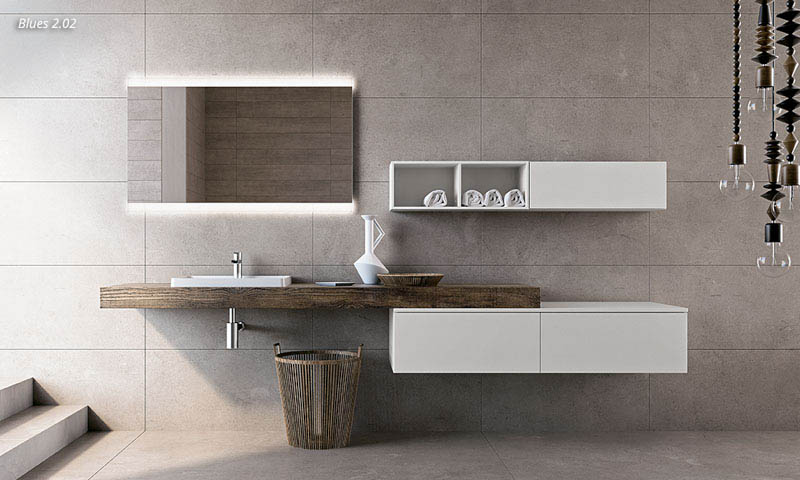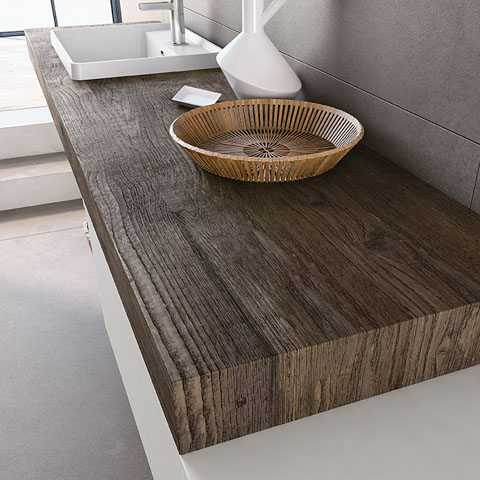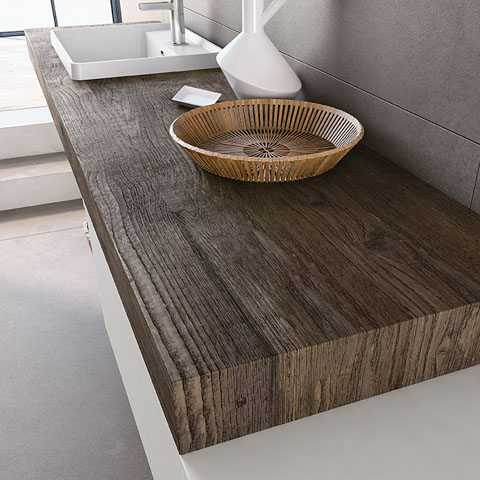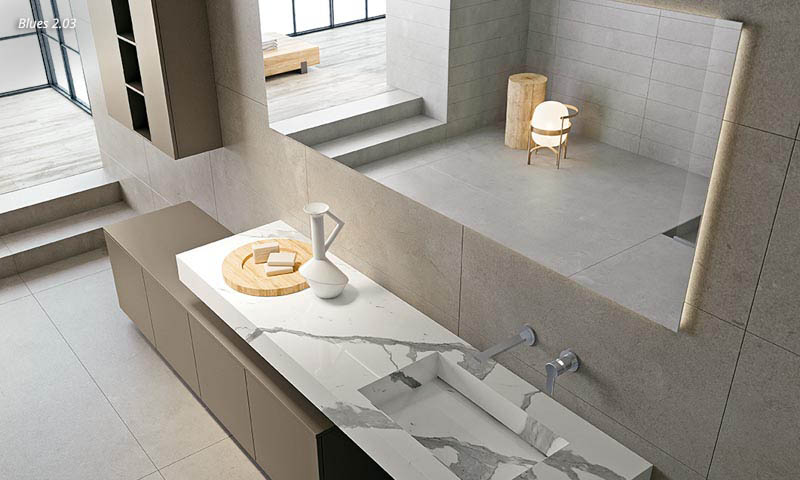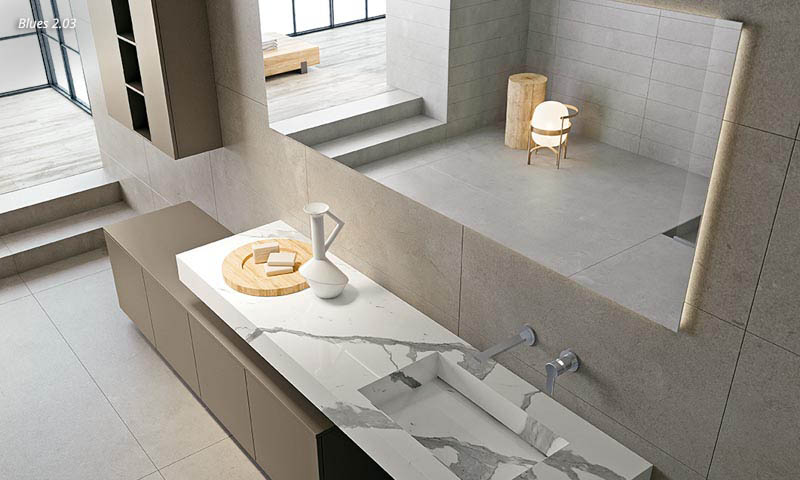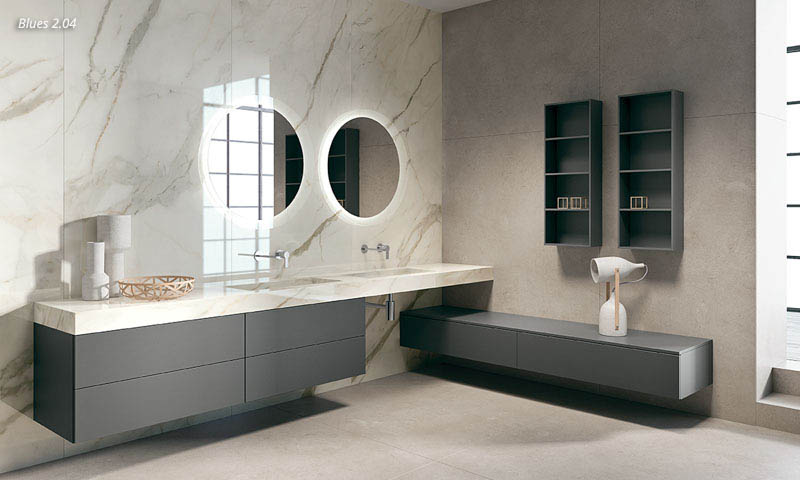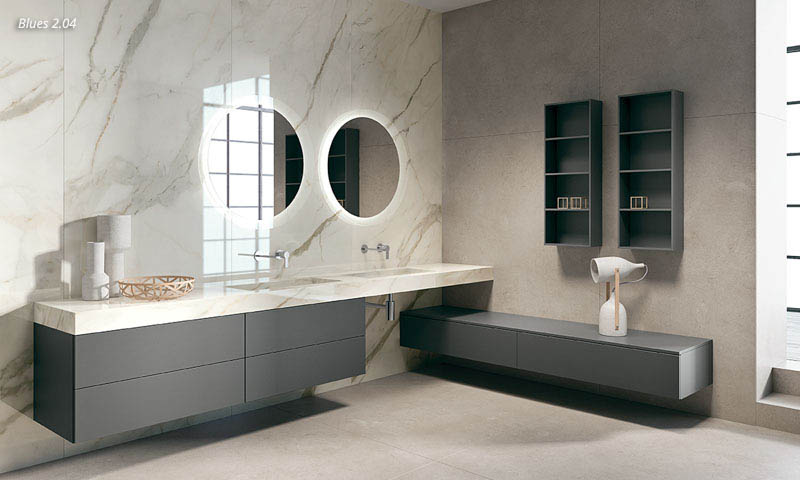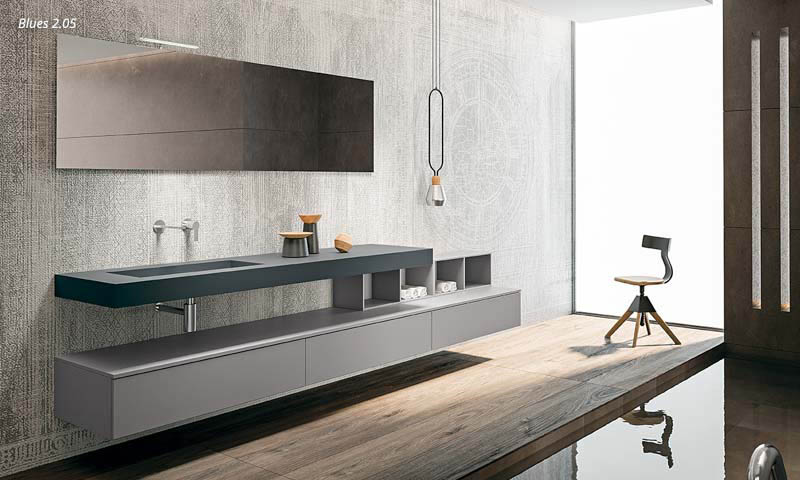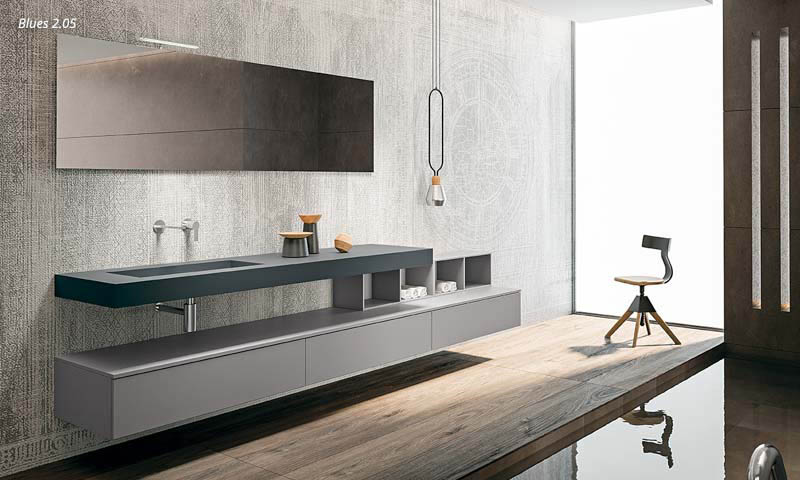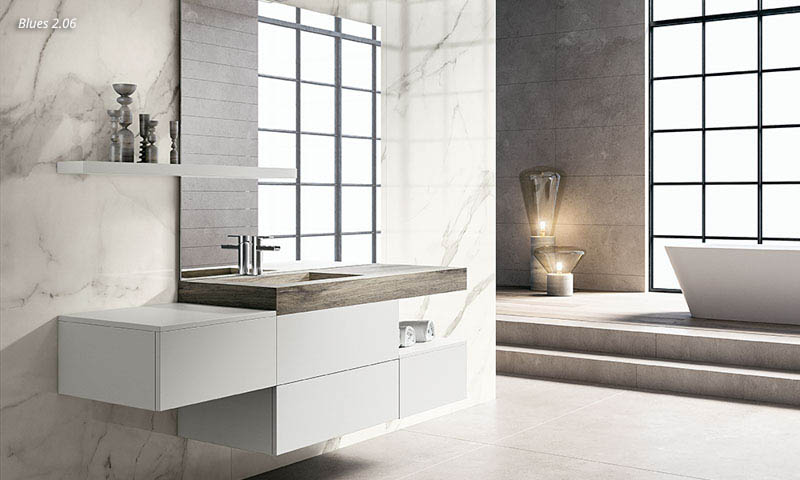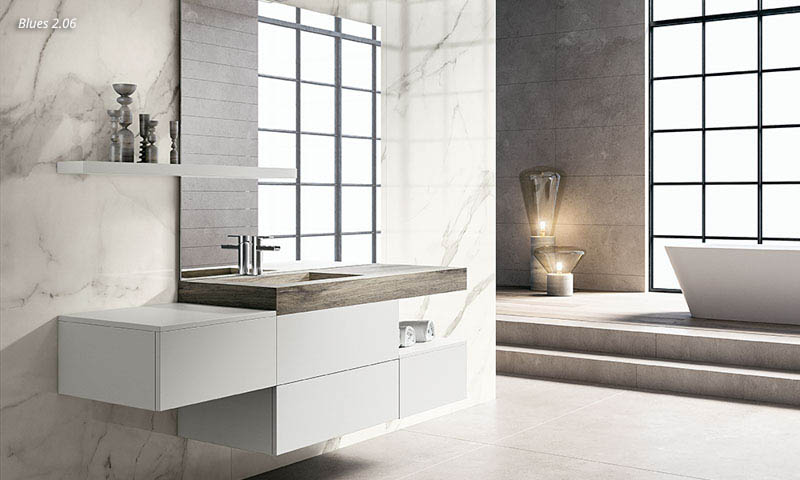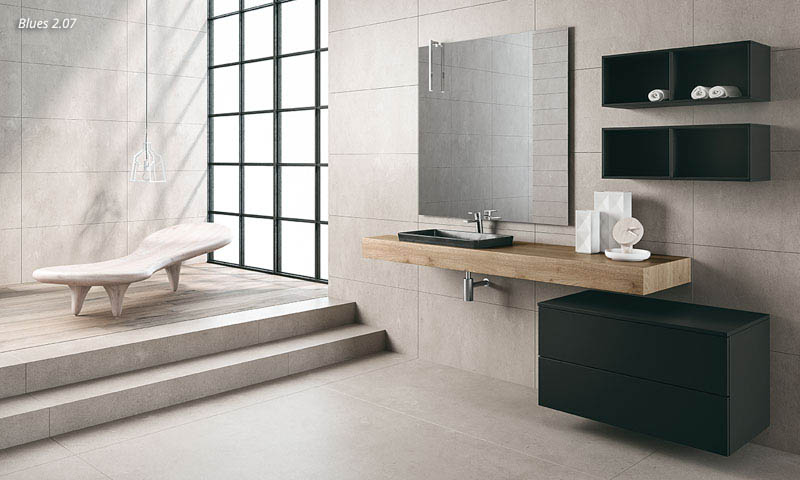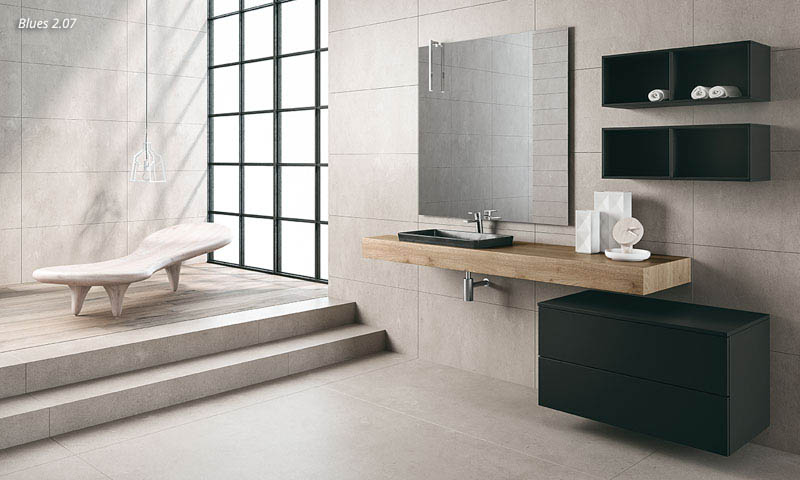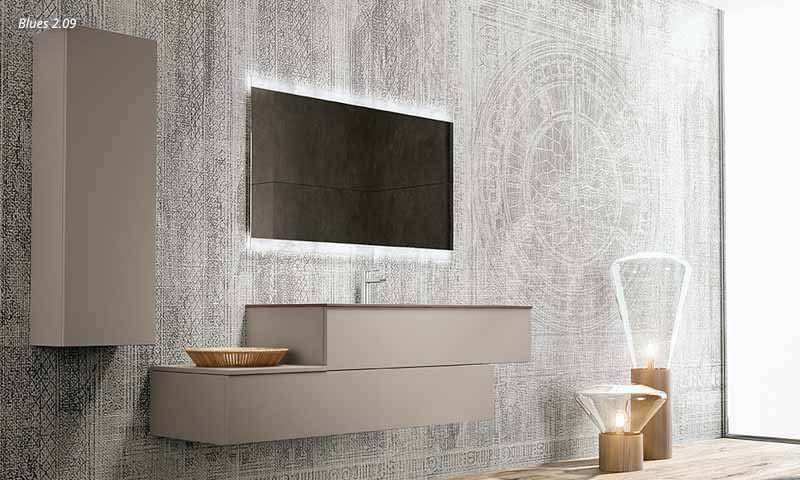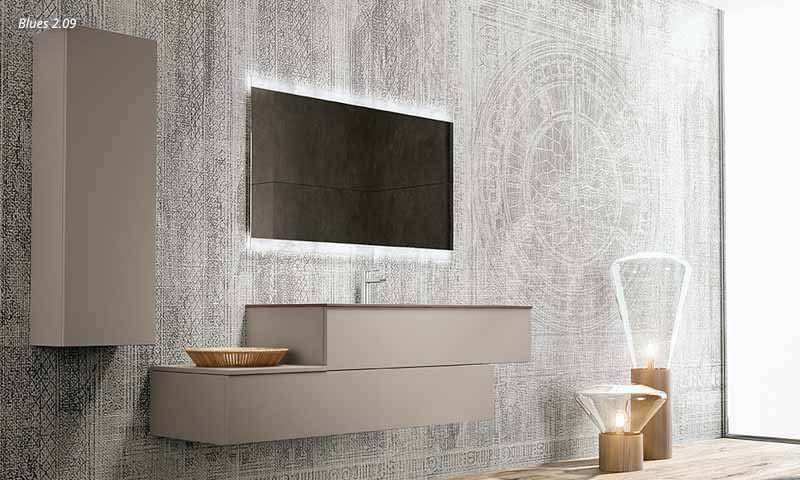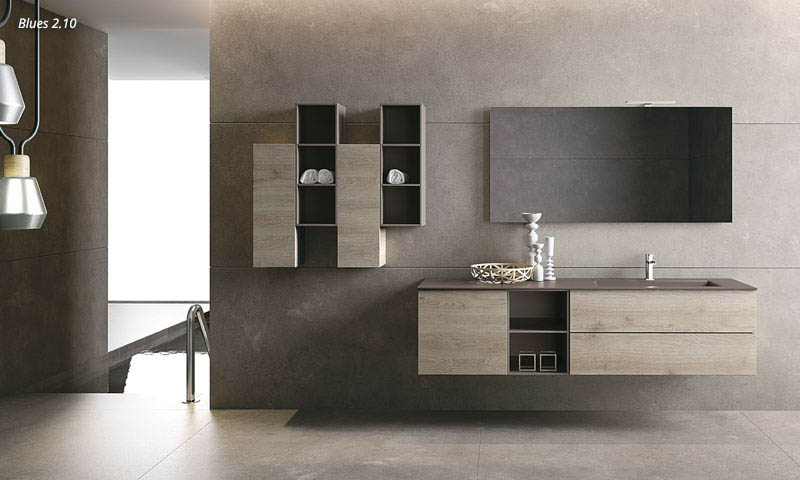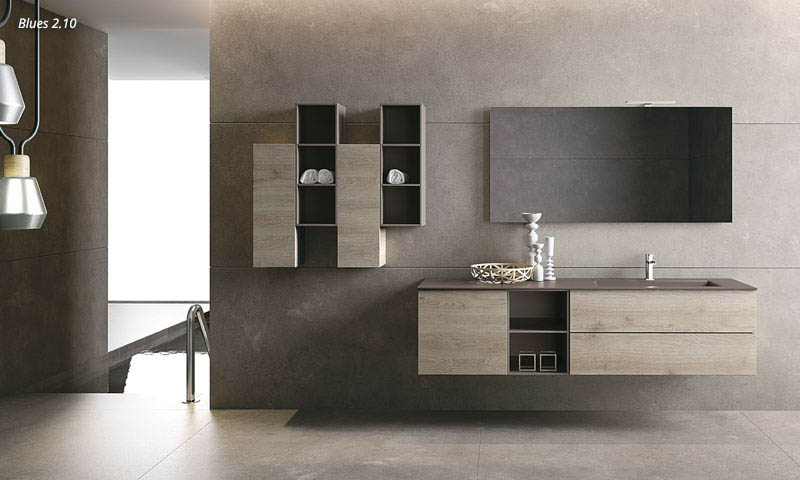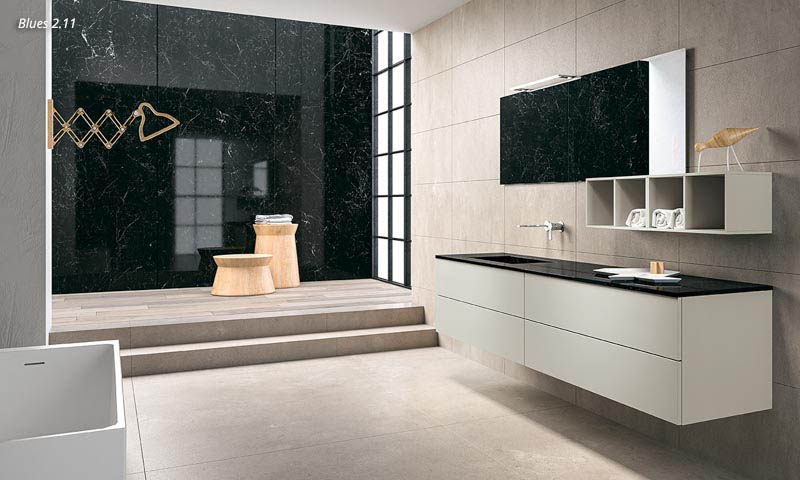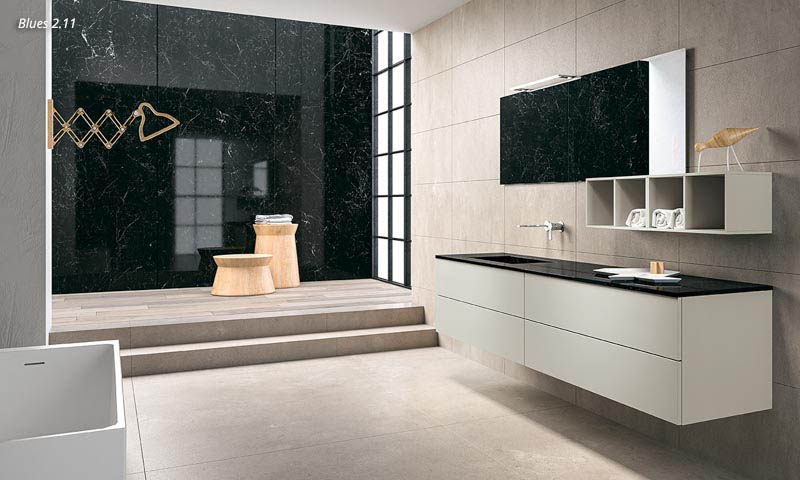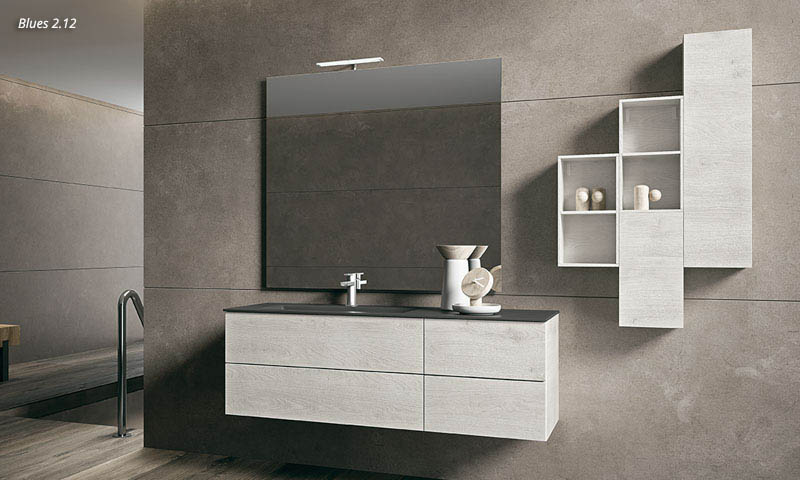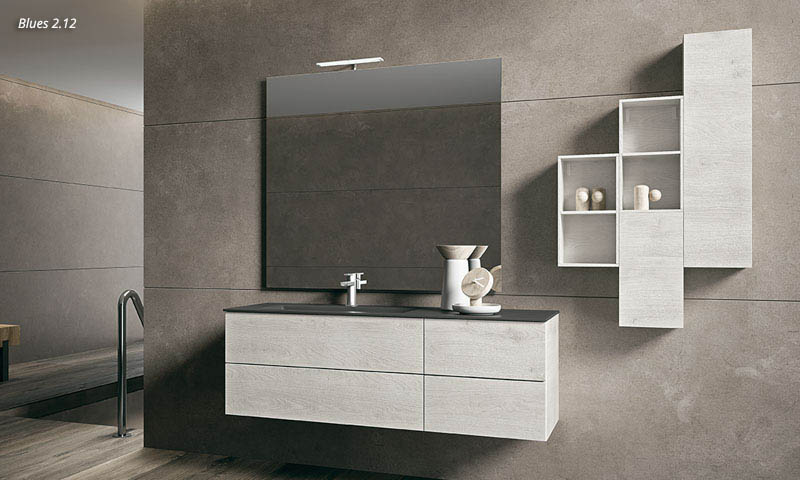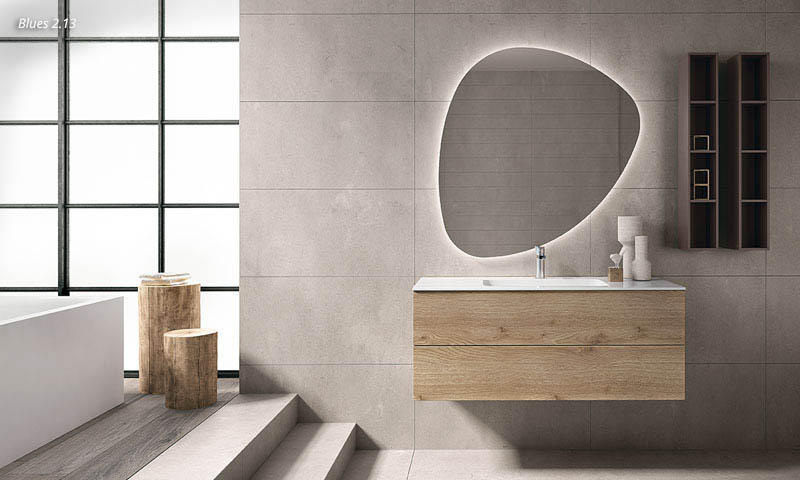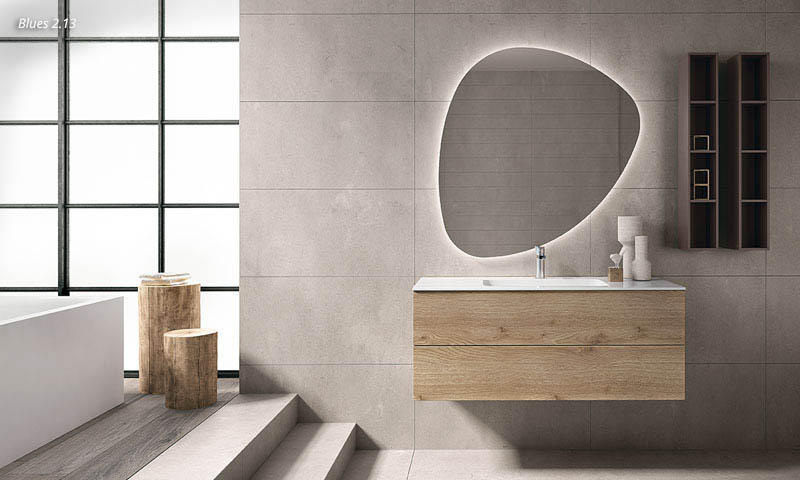 Blues 2.0 is an updated version of the Sound collection with elegant new solutions and finishes built with natural materials evoking a refined, modern aesthetic.
You will love the thick wood countertops hand-finished from reclaimed homesteads in the mountains of Italy.
You may also choose from beautiful porcelain stoneware that faithfully recreates the look of the natural materials from which they take inspiration.
Other countertop materials include Tecnoril, Gelcrill, FENIX, Ekomalta, and Unicolor HPL.
These gorgeous bathroom vanities are inviting to the touch, with smooth and textured surfaces, elegant soft-close drawers, and modern, convenient space for organizing and display. They will impress your guests, and stand up to the toughest wear and tear for the life of your home.
BMT offers original design, high quality, and exceptional finishes that are 100% produced in Italy. This family-owned company was founded in 1971. Forty years later, the company stays true to its artisan roots while integrating modern technology into its manufacturing process. BMT is committed to protecting the environment through the use of renewable energy and in-house recycling programs.
Download the Blues 2.0 catalog