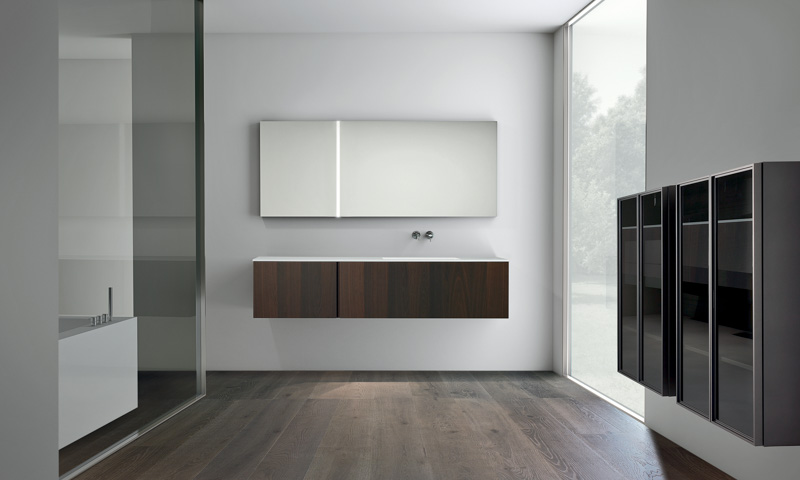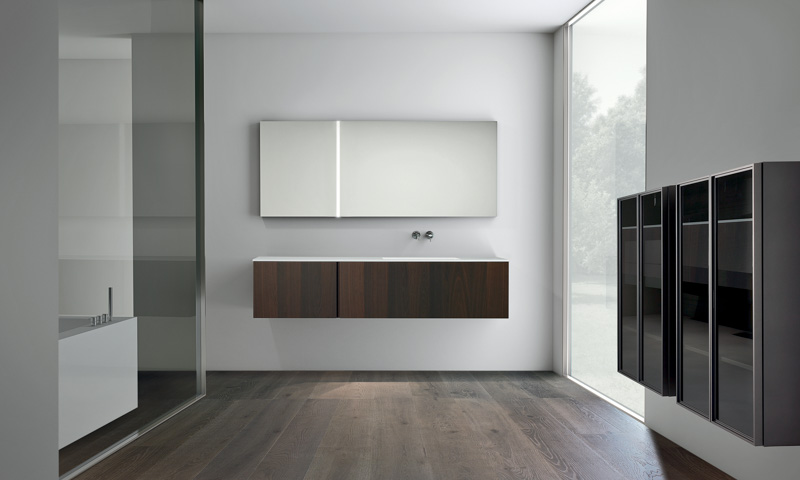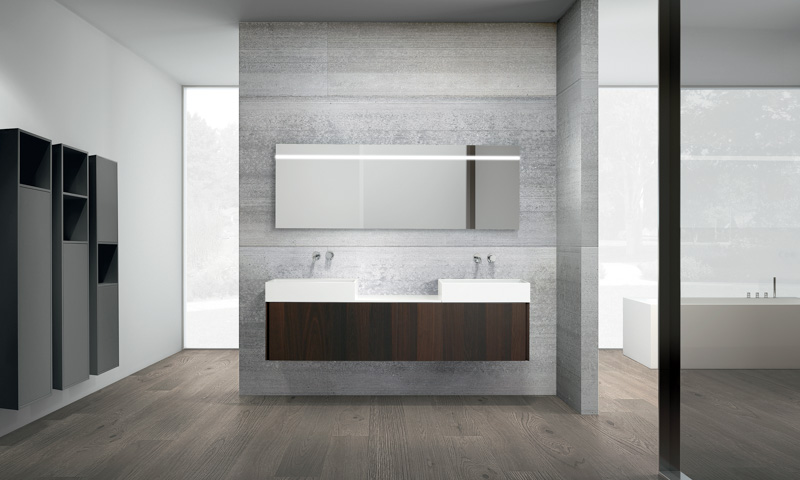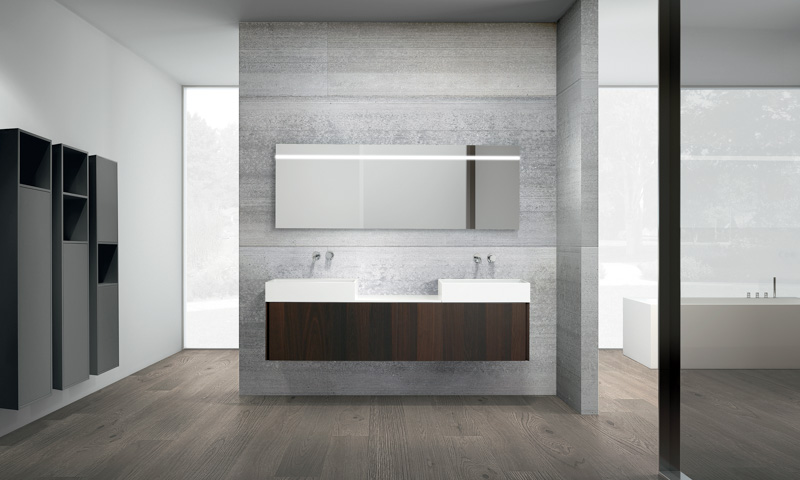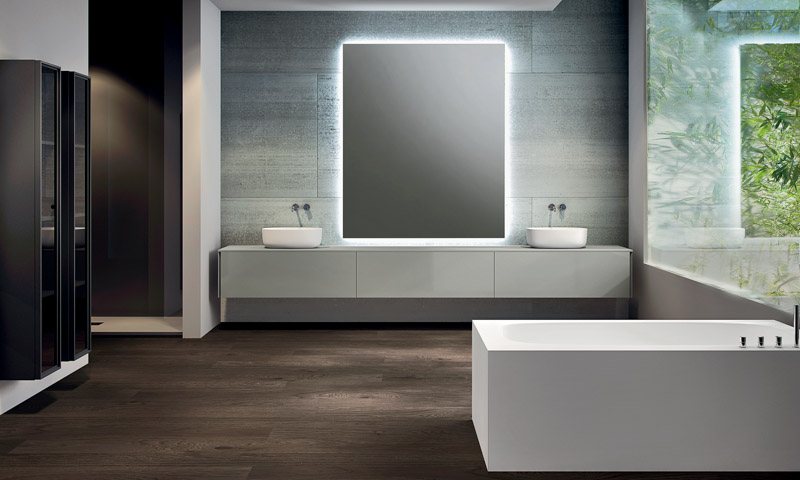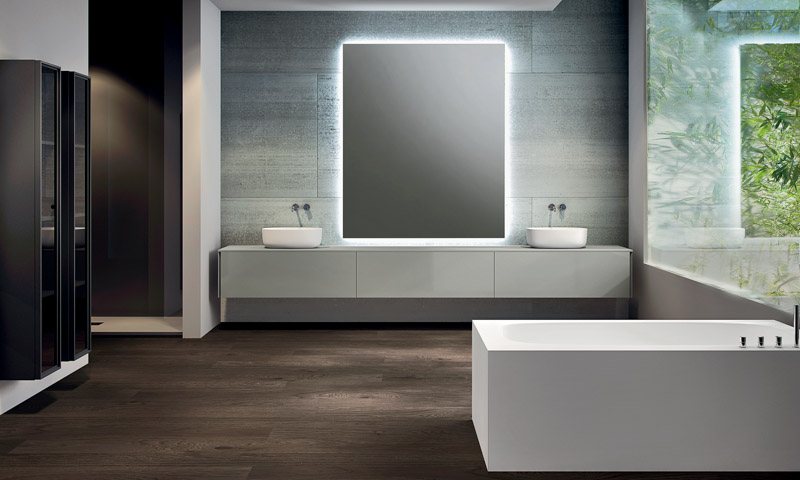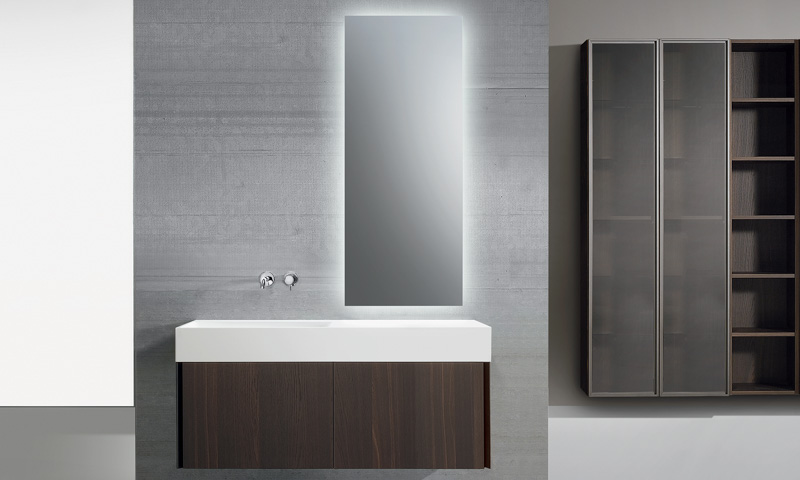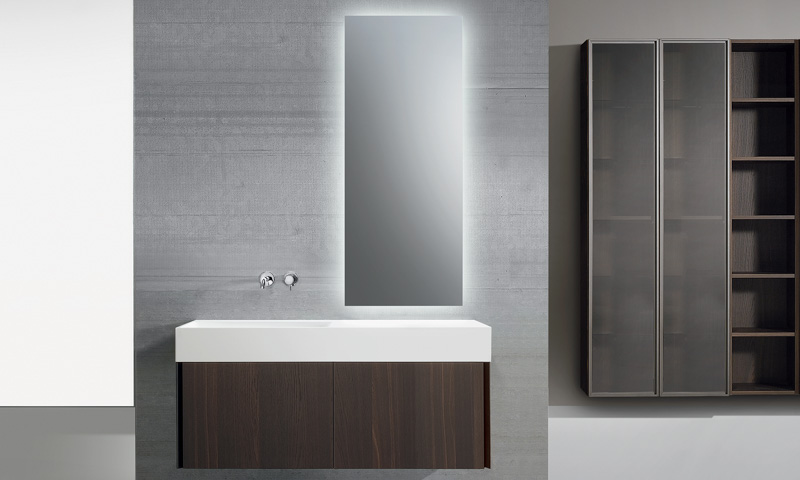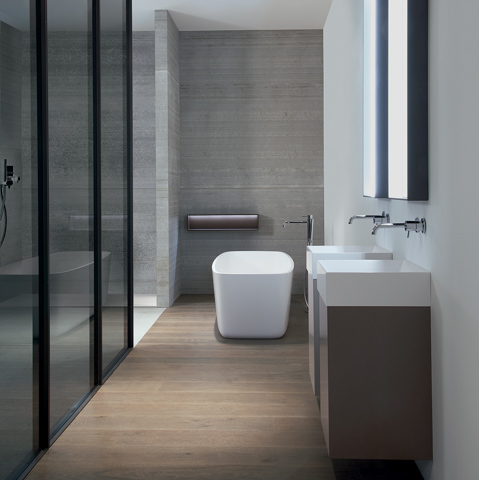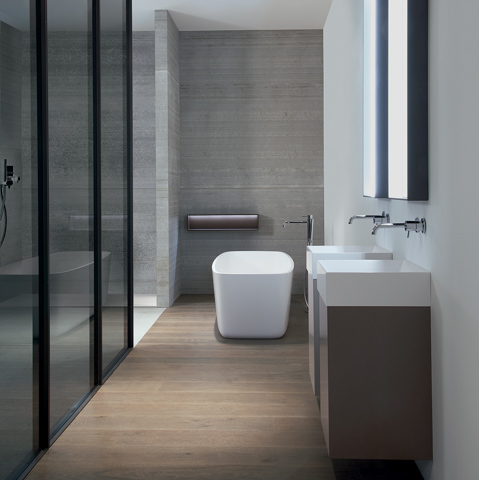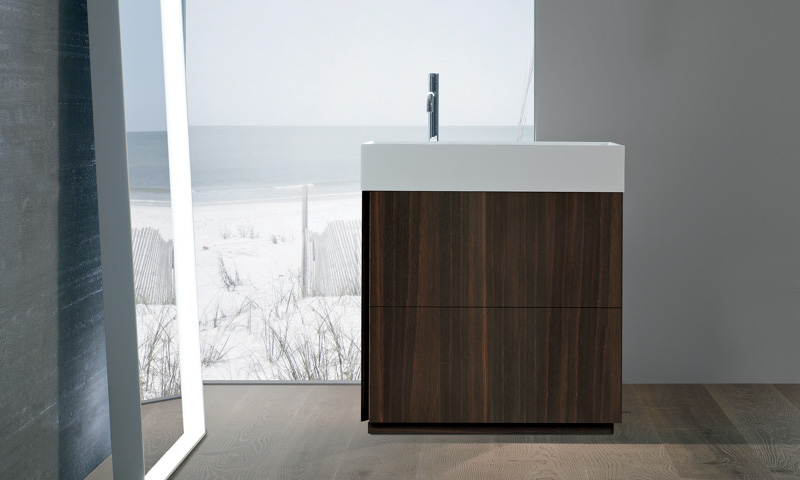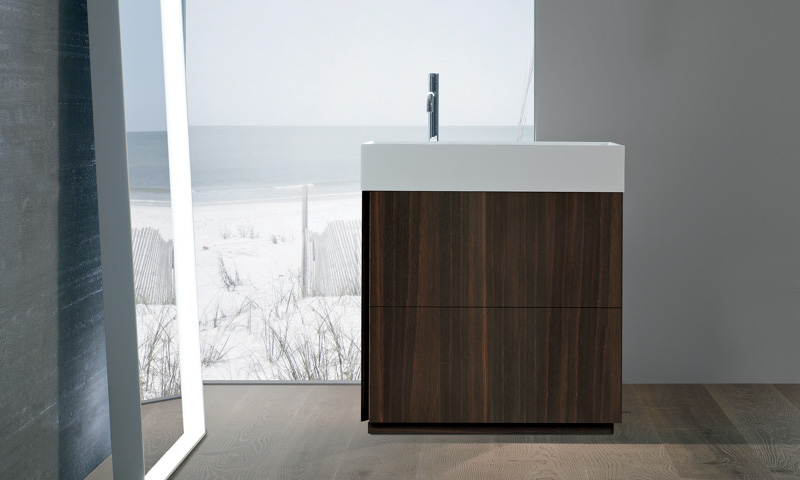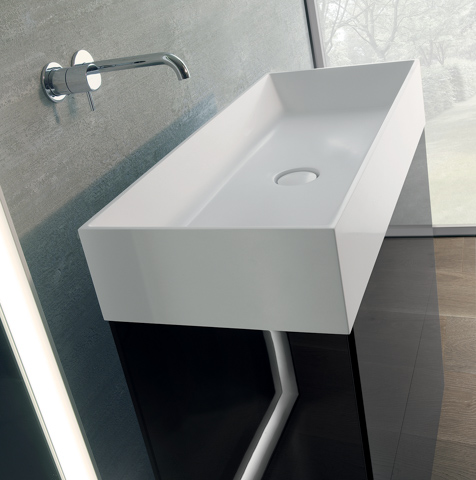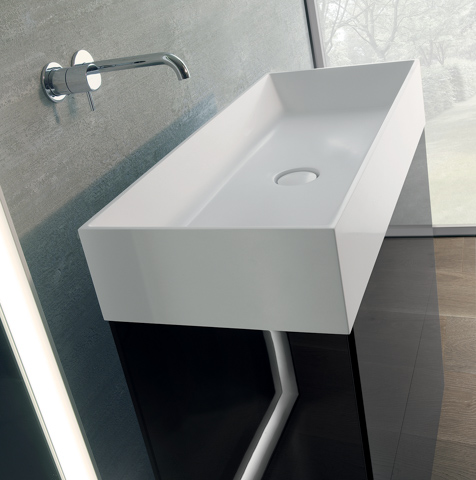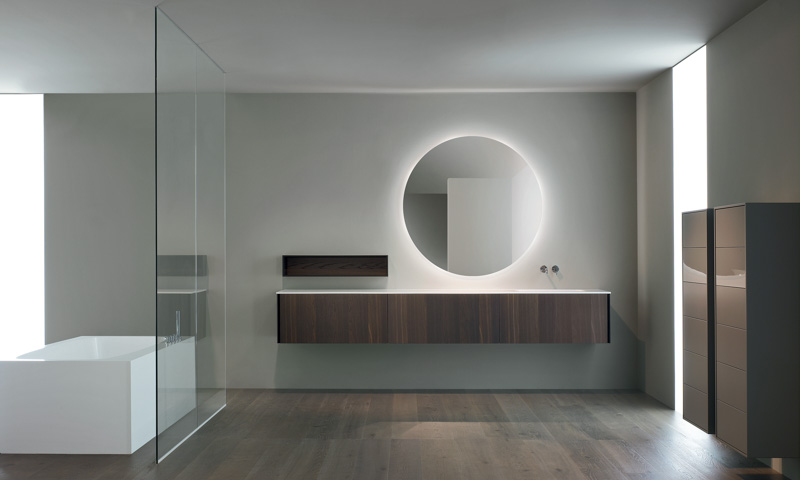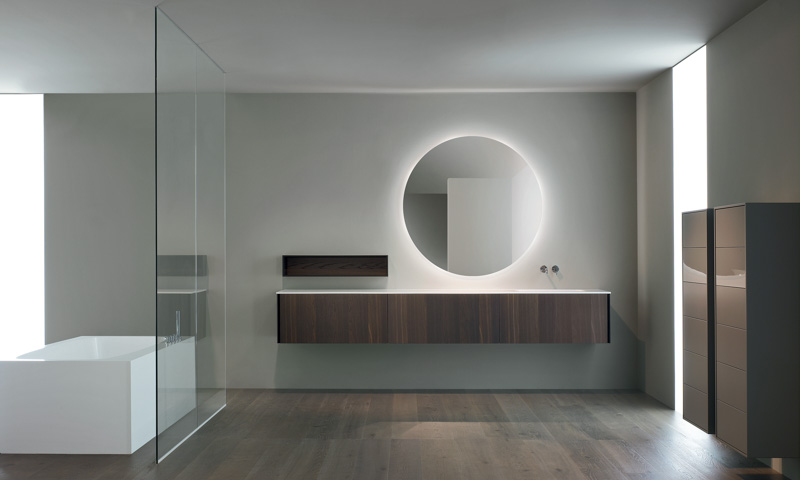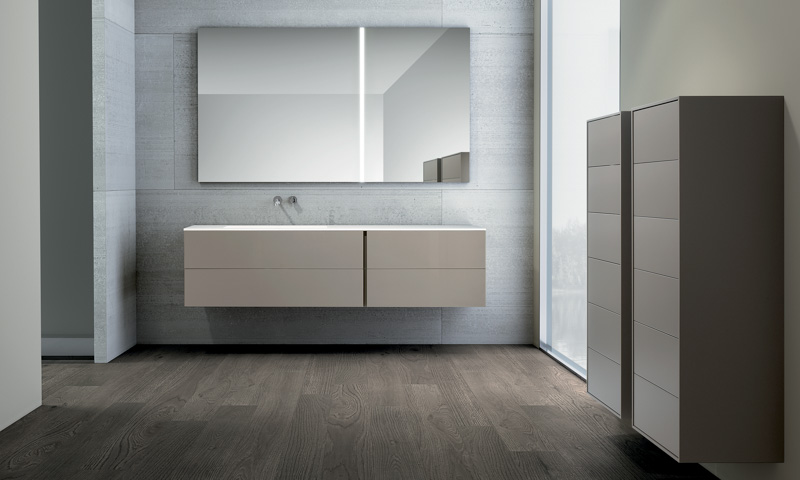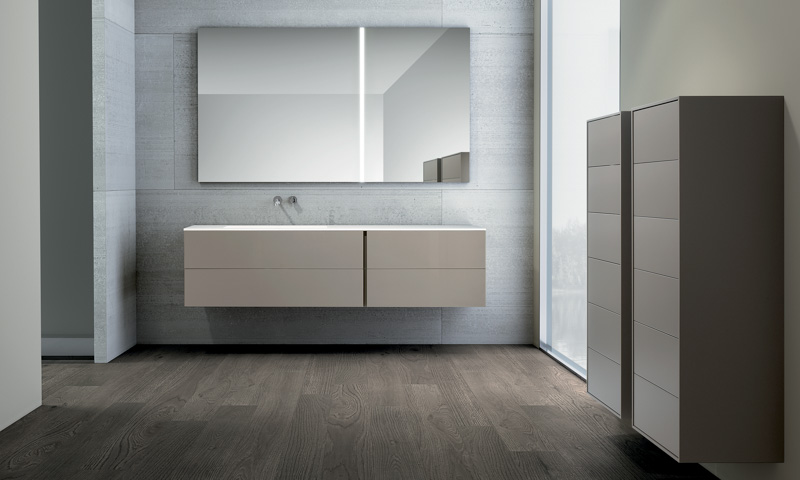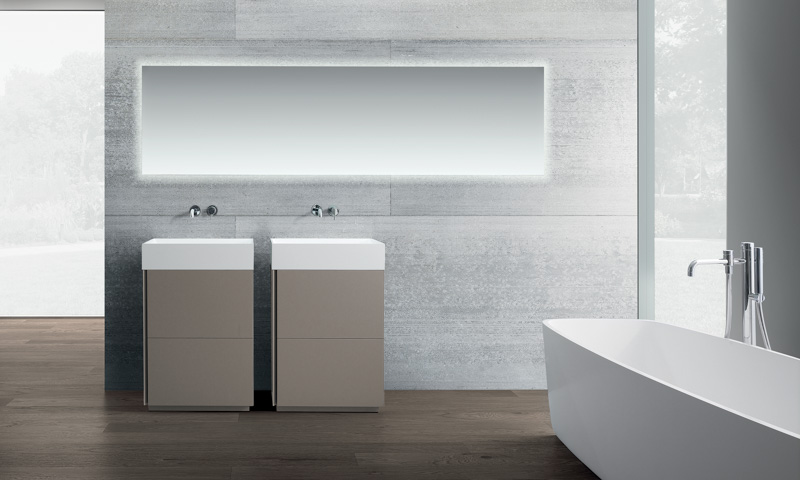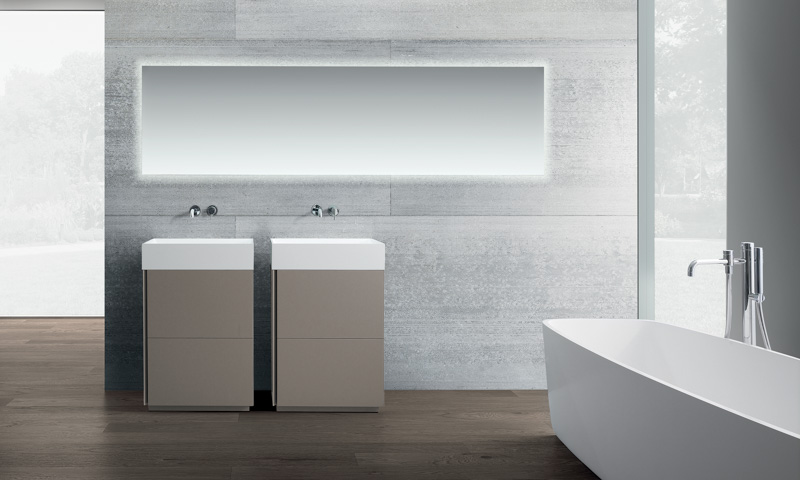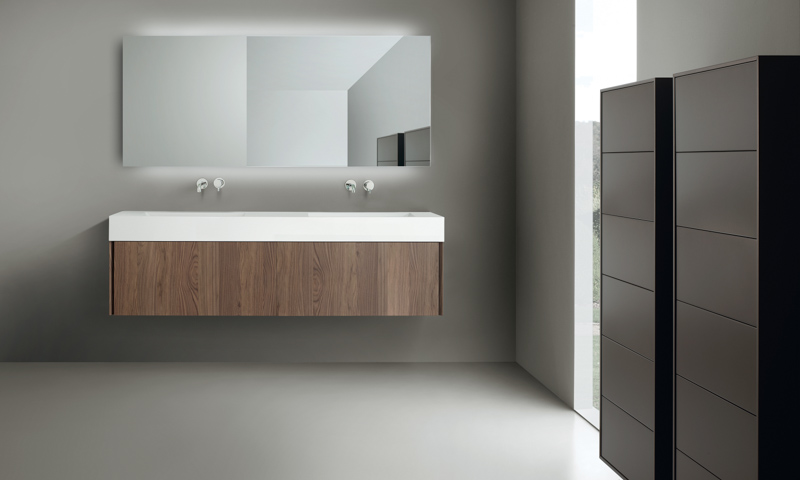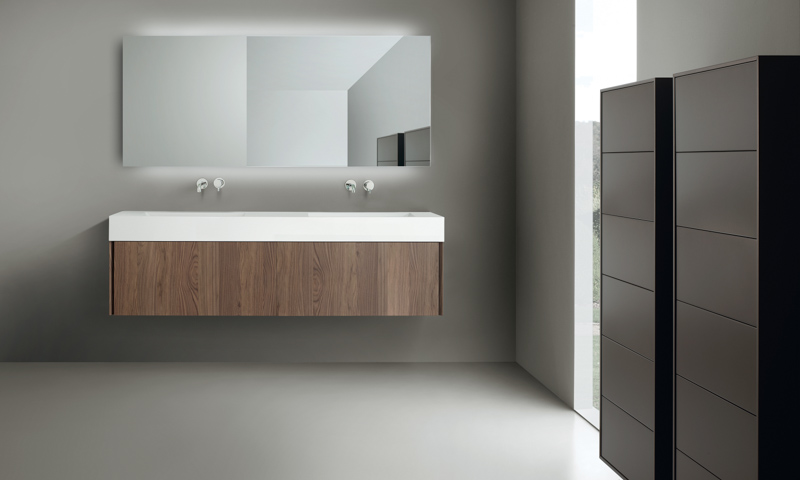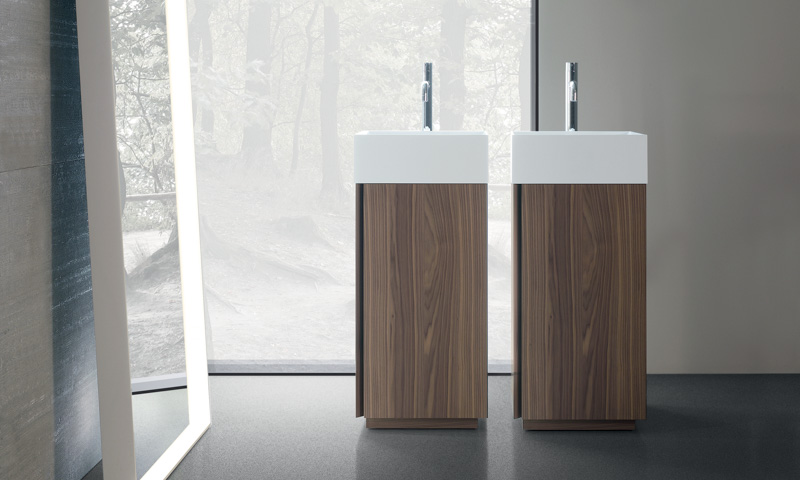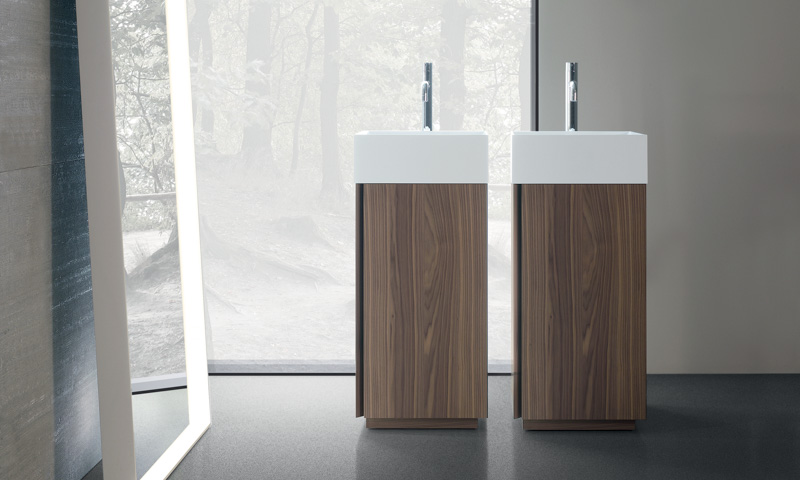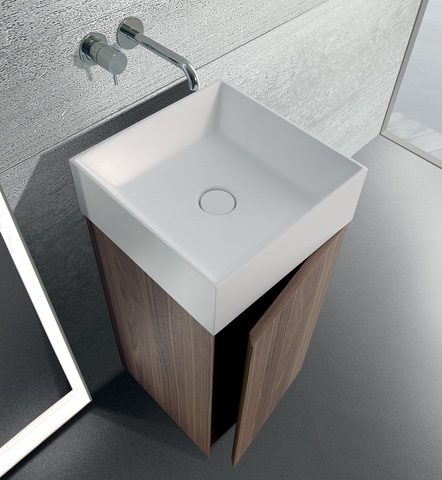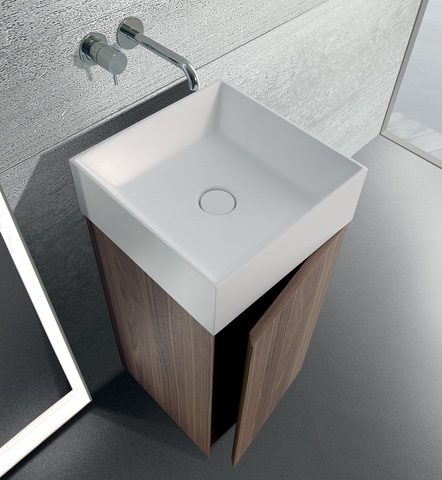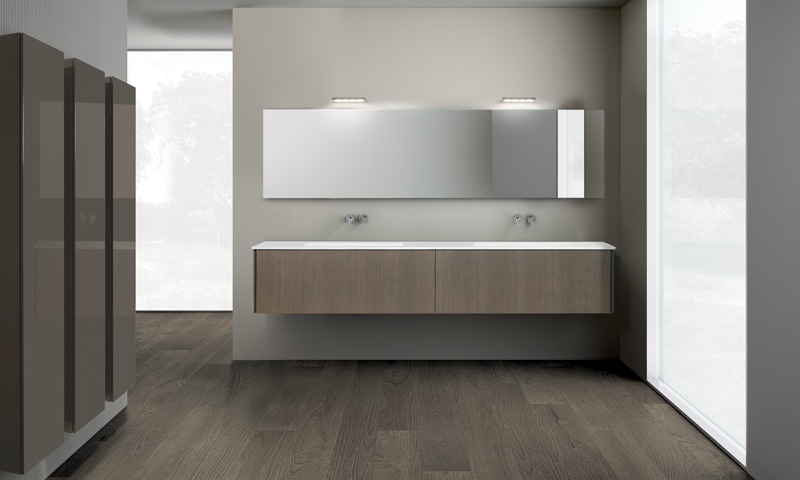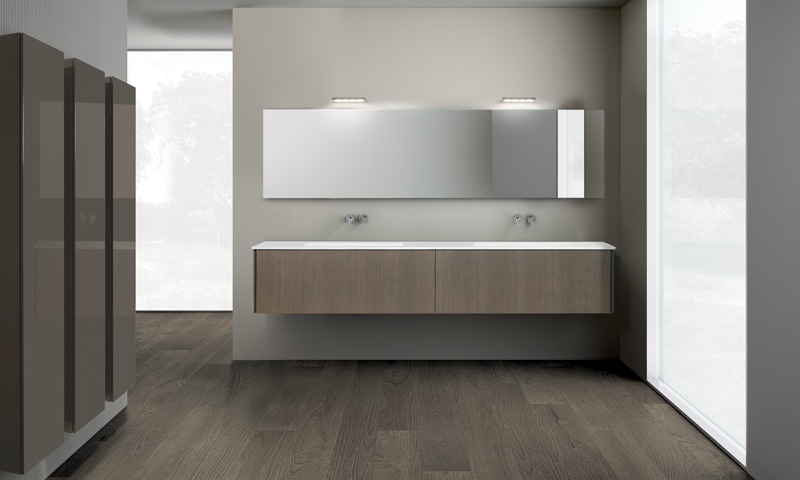 S40 is a collection of floating or freestanding modern bathroom cabinets with clean, elegant lines and integrated handles.
Casabath's new S40 collection features modular or Monobloc bathroom vanities with floating and freestanding versions. Most units are available in four widths. Doors and drawers open by a vertical groove, which can be placed on the side or at the center of a composition. Every vanity can be completely customized to your exact specifications. To see the full range of options available, click the link below to download the catalog.
Vanities are available in numerous colors with matte lacquer, glossy lacquer or brushed Oak finishes, as well as 14 other types of wood. Color-matching is also available in matte lacquer, glossy lacquer, and brushed Oak finishes.
Countertops are available with single or double integrated washbasins. Countertops are available in marble, Monolith, or Stonelith (an engineered stone comprised of quartz and granite).
S40 modern bathroom vanities can be elegantly combined with columns or wall cabinets from any other Casabath collection. Mirrors with built-in LED lighting are available in a variety of shapes and sizes. Casabath also offers a range of beautiful freestanding bathtubs.
Download the S40 catalog