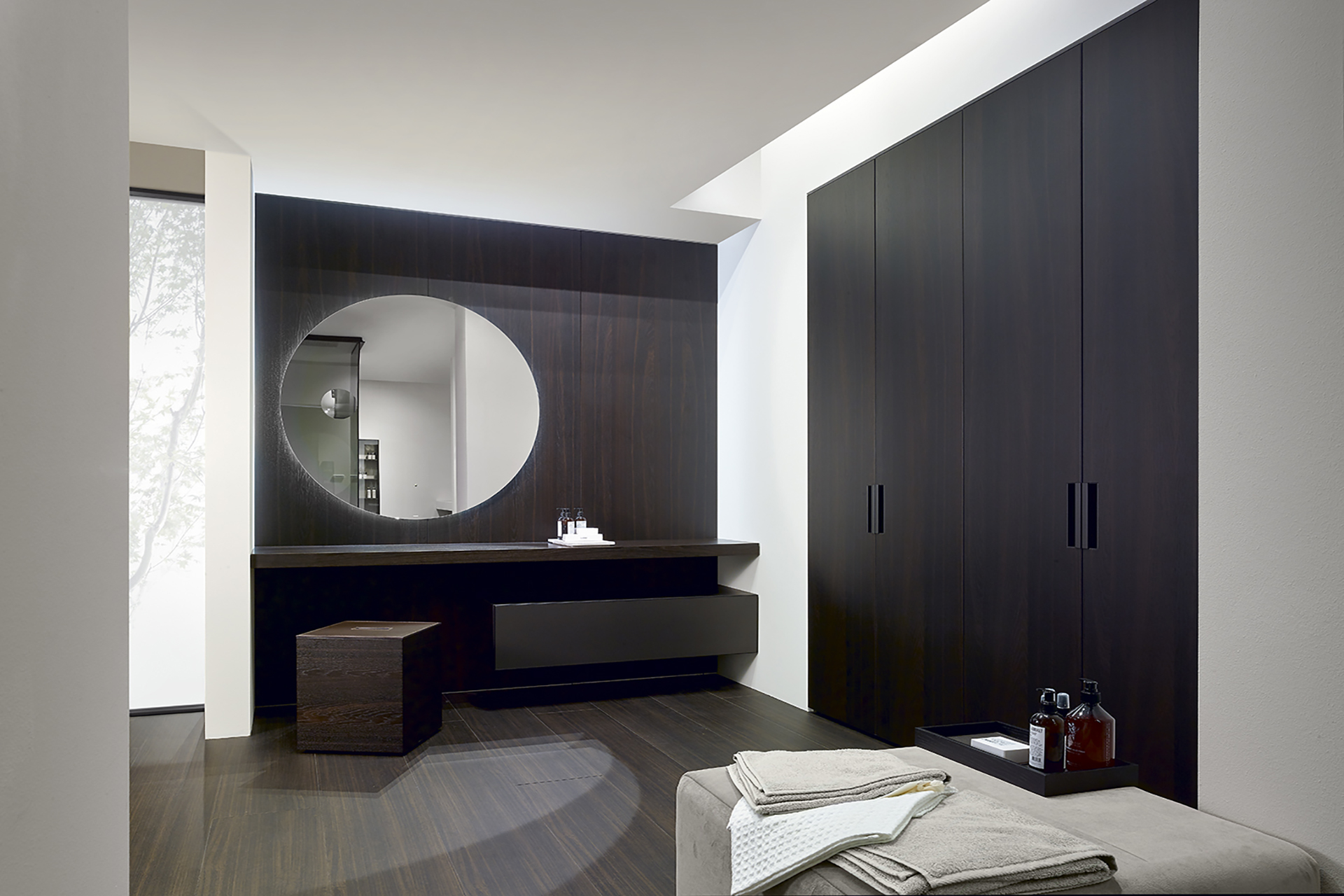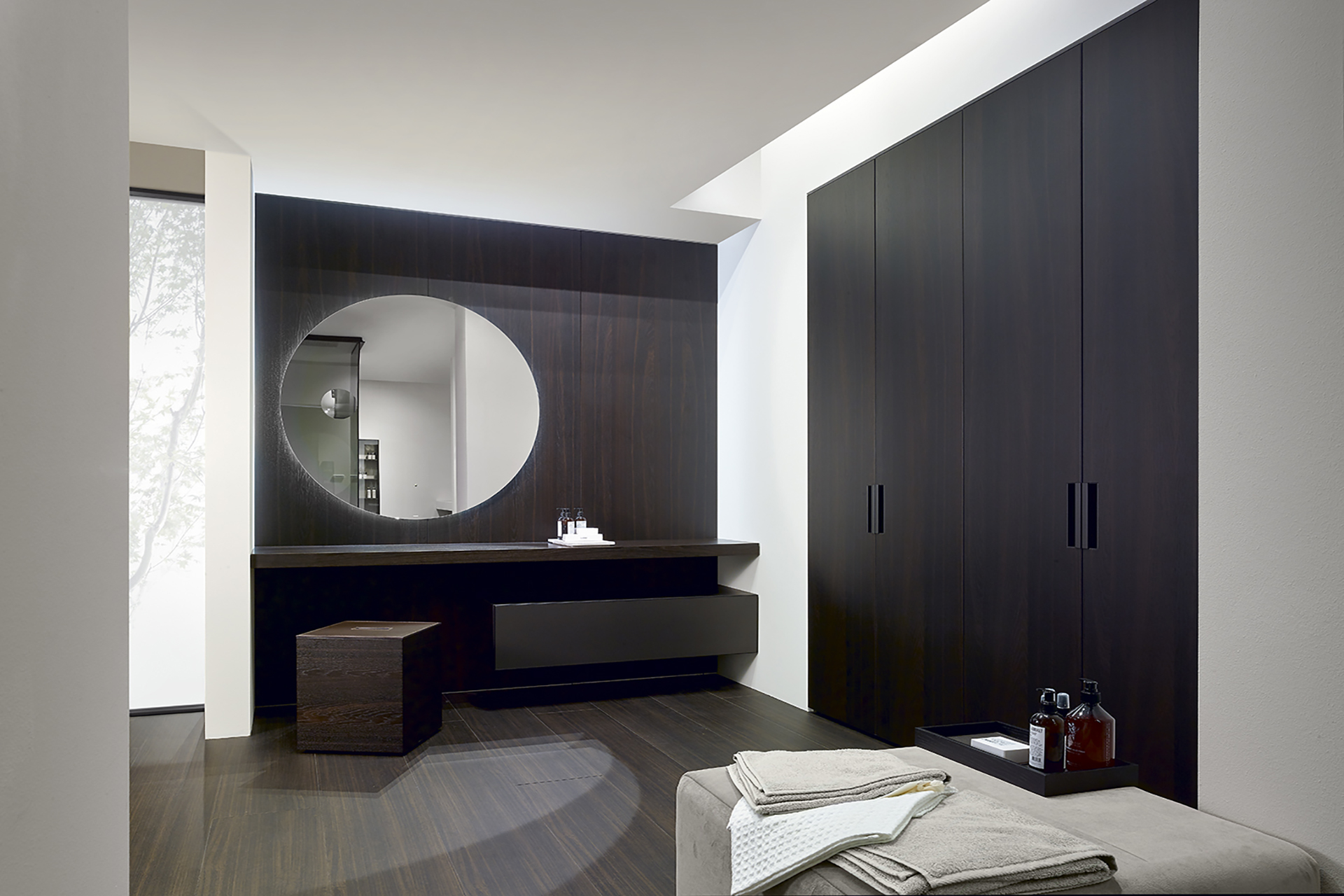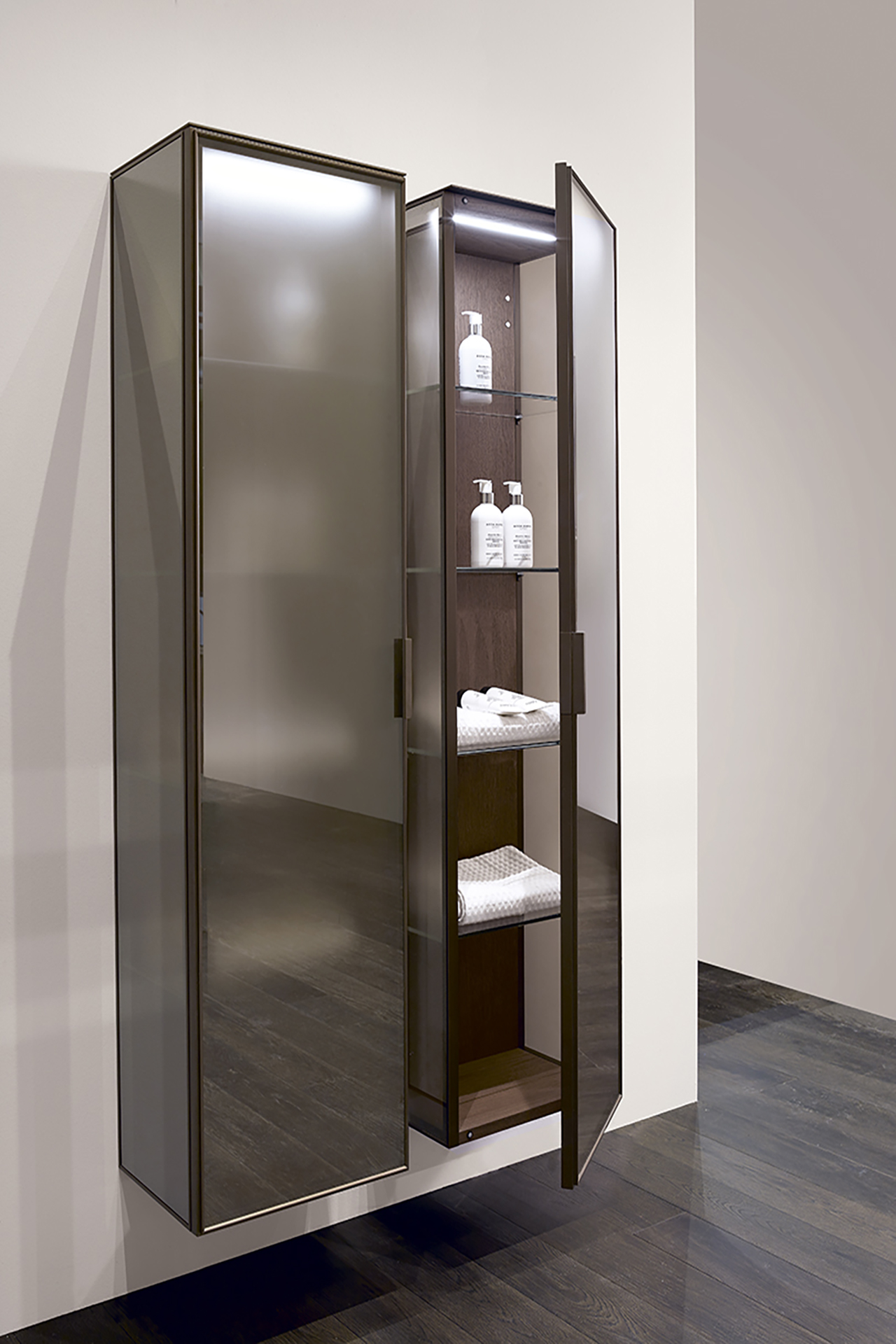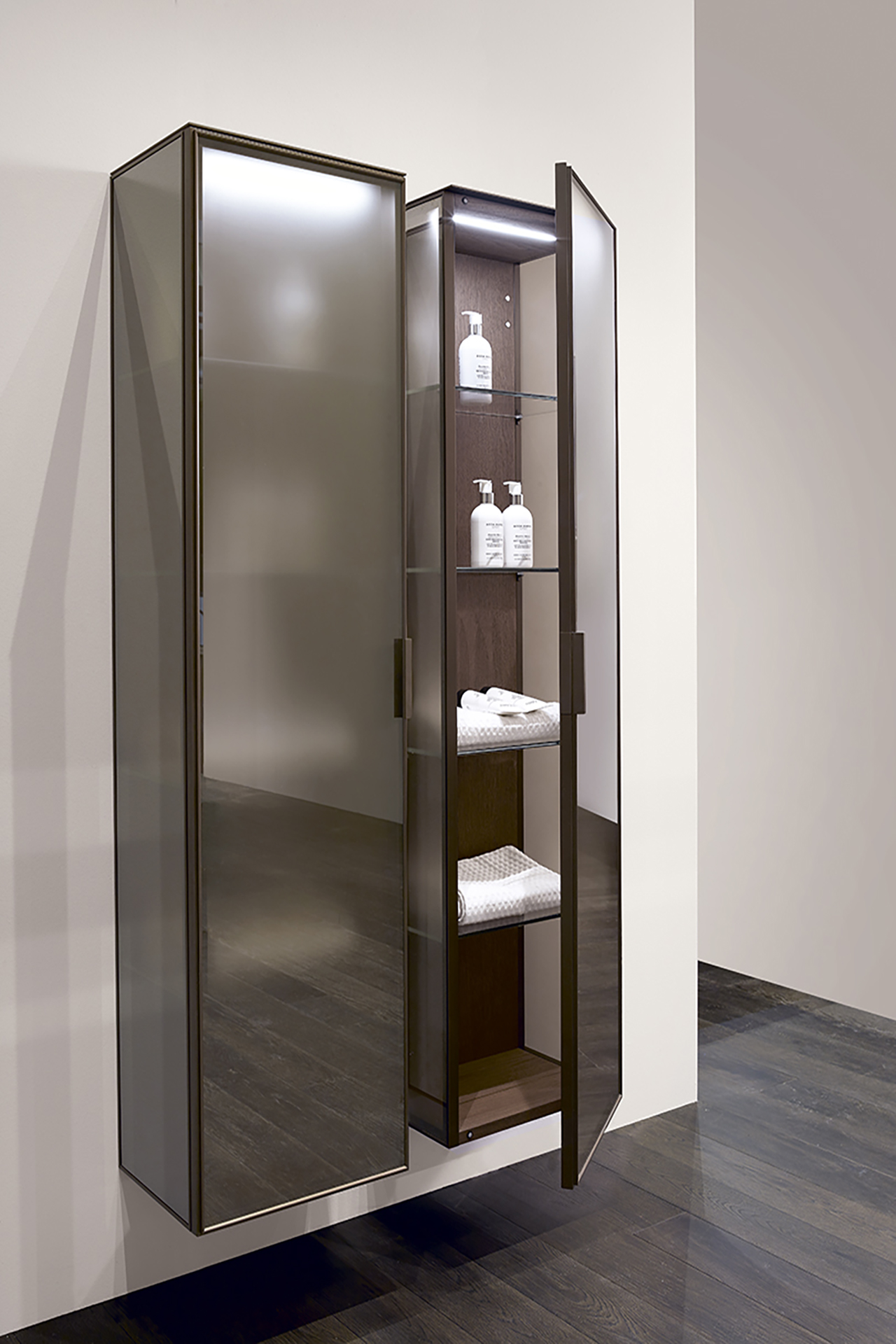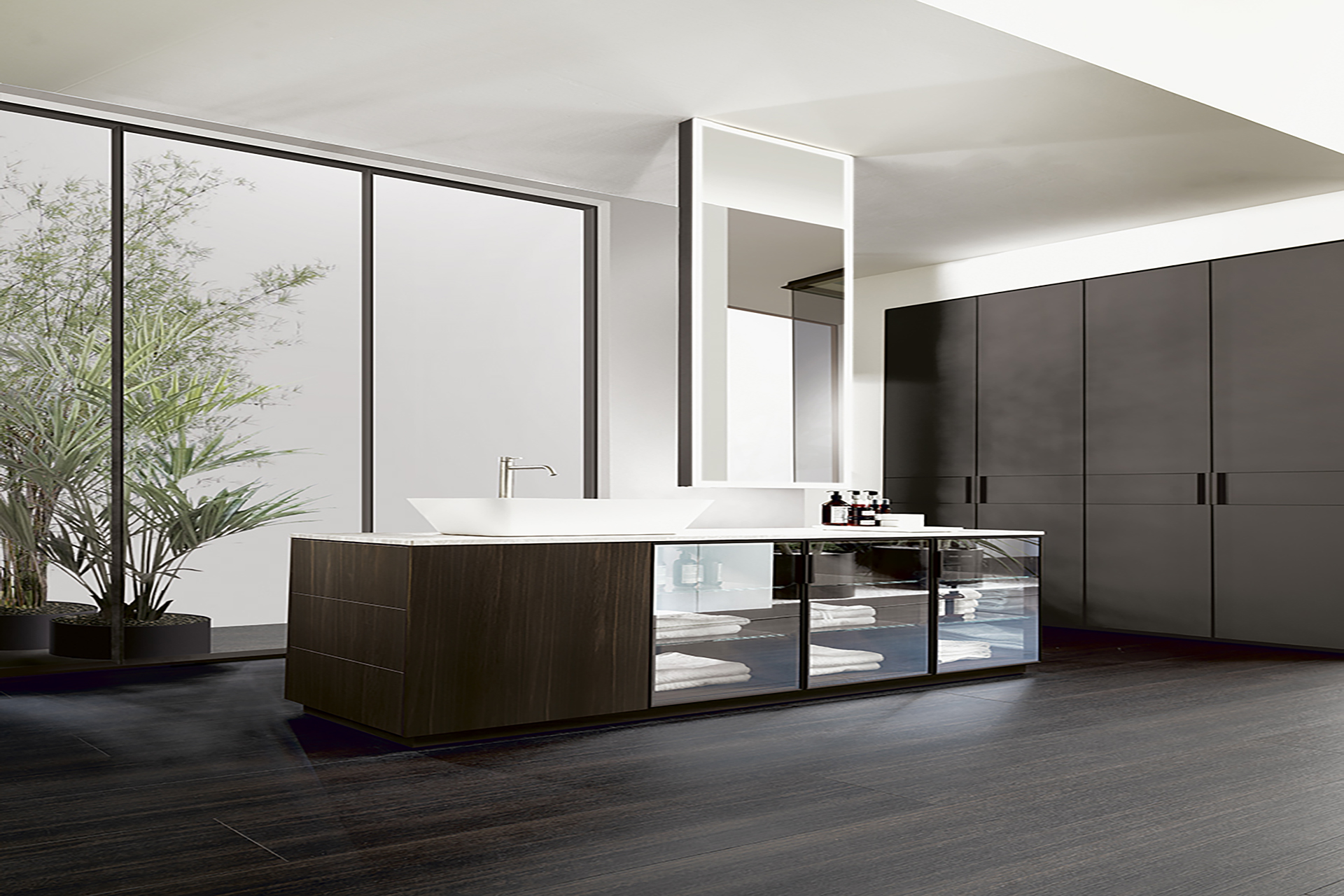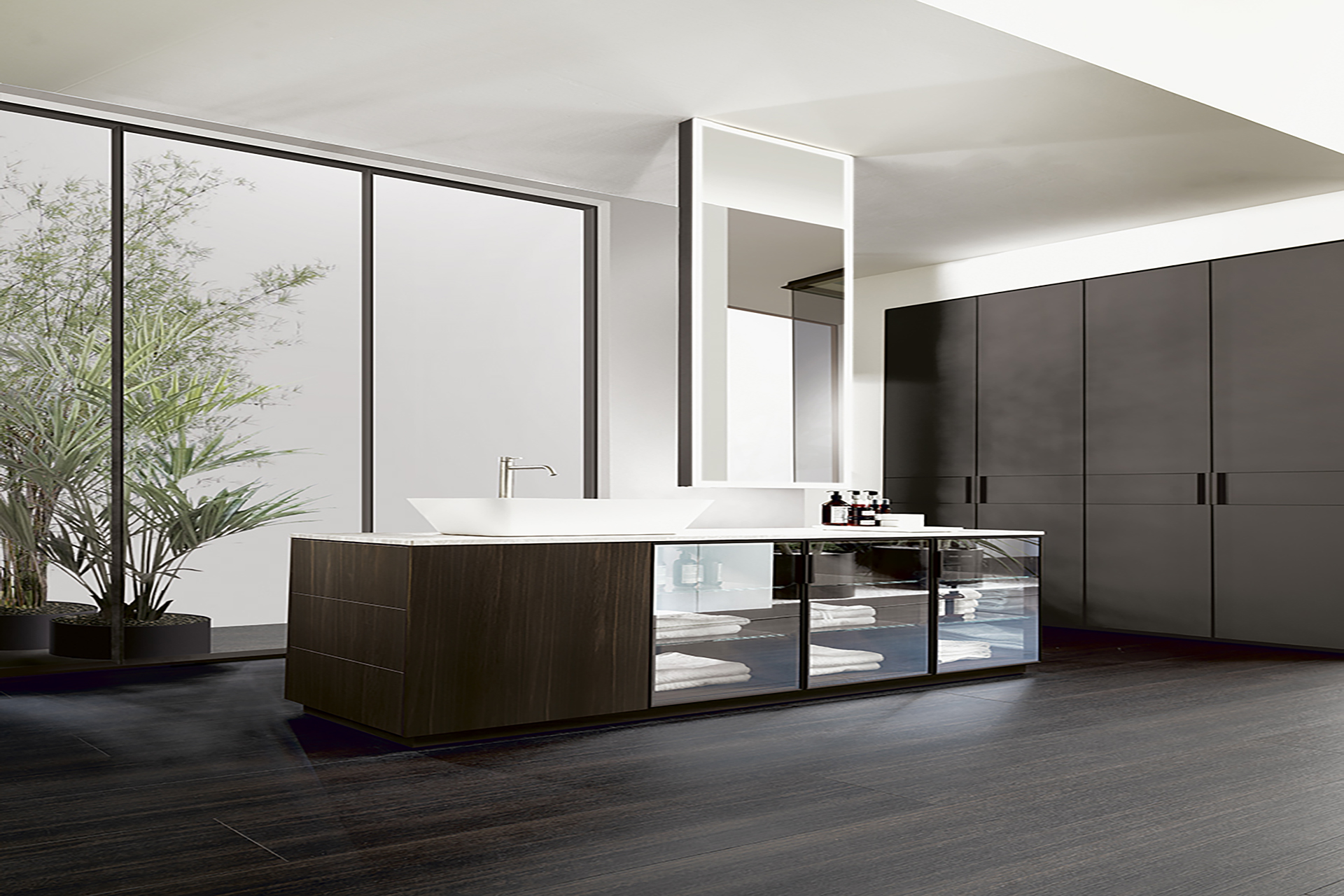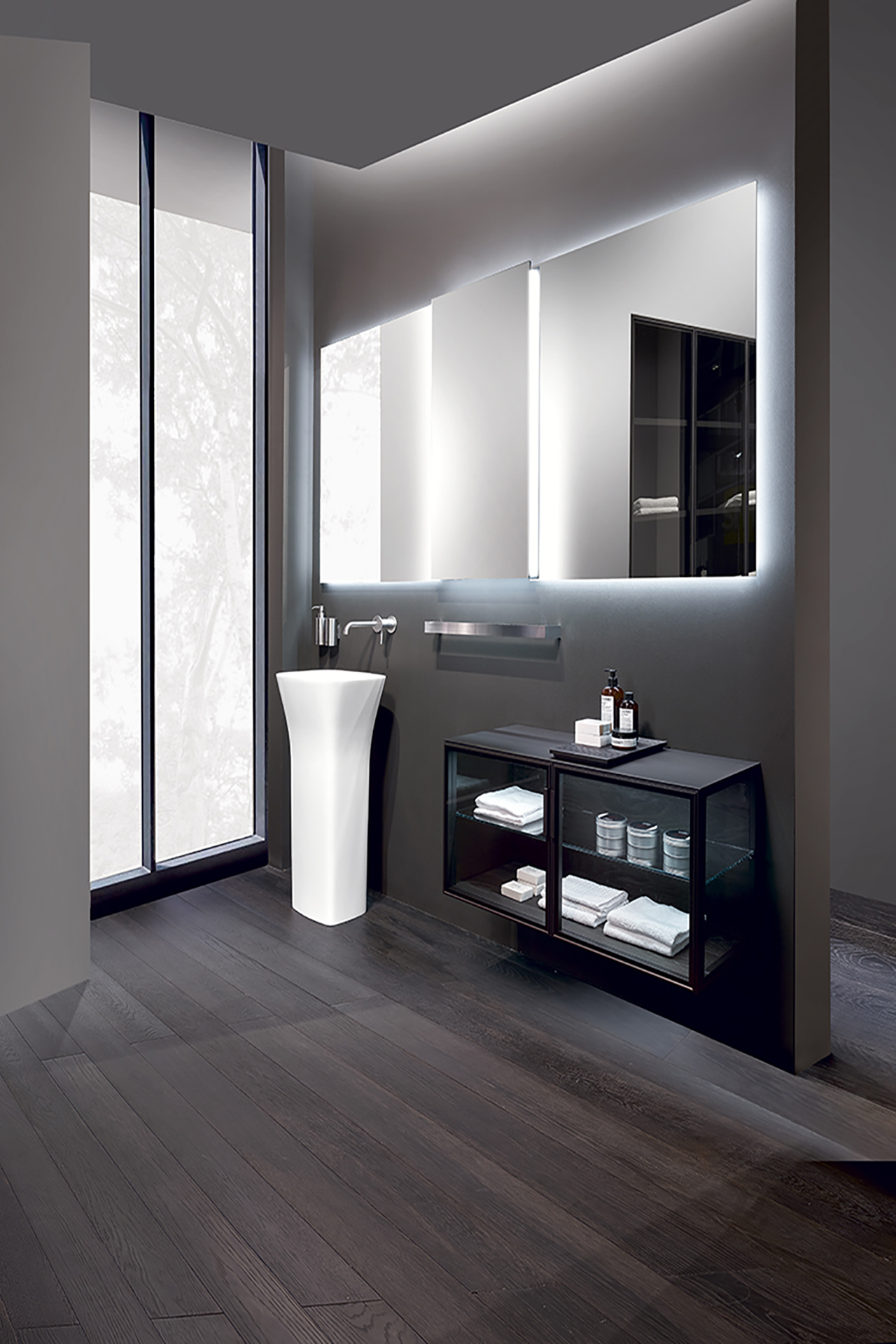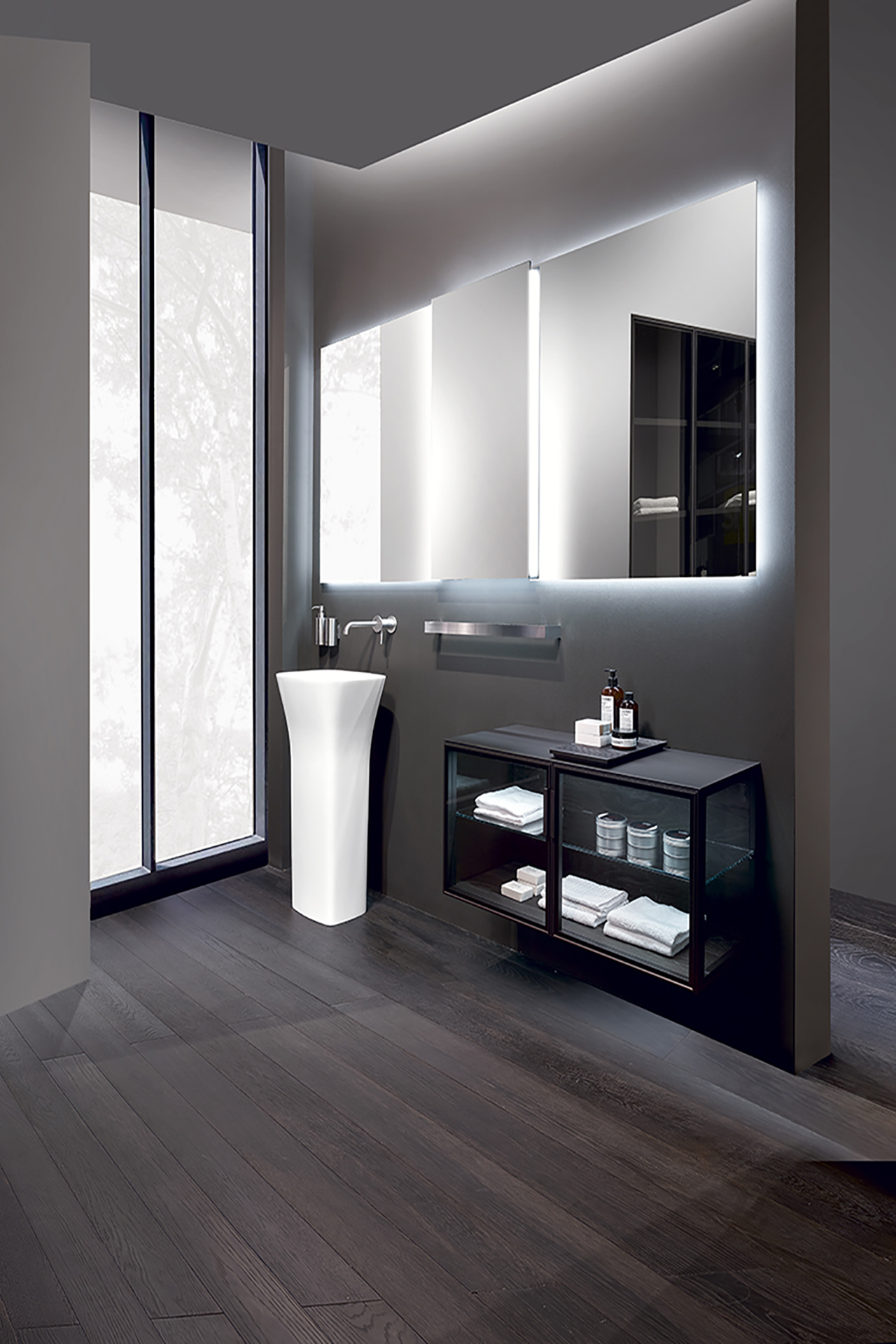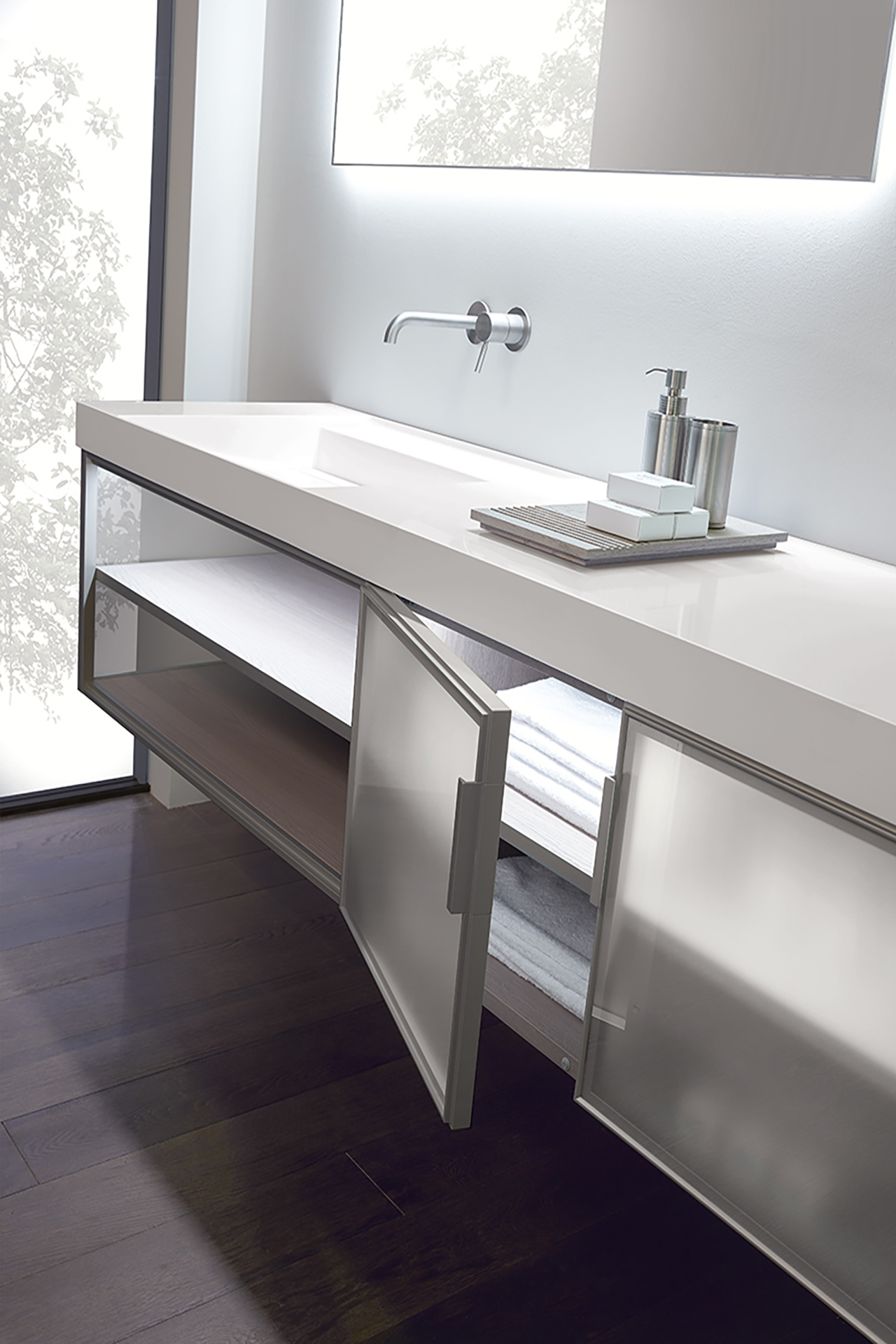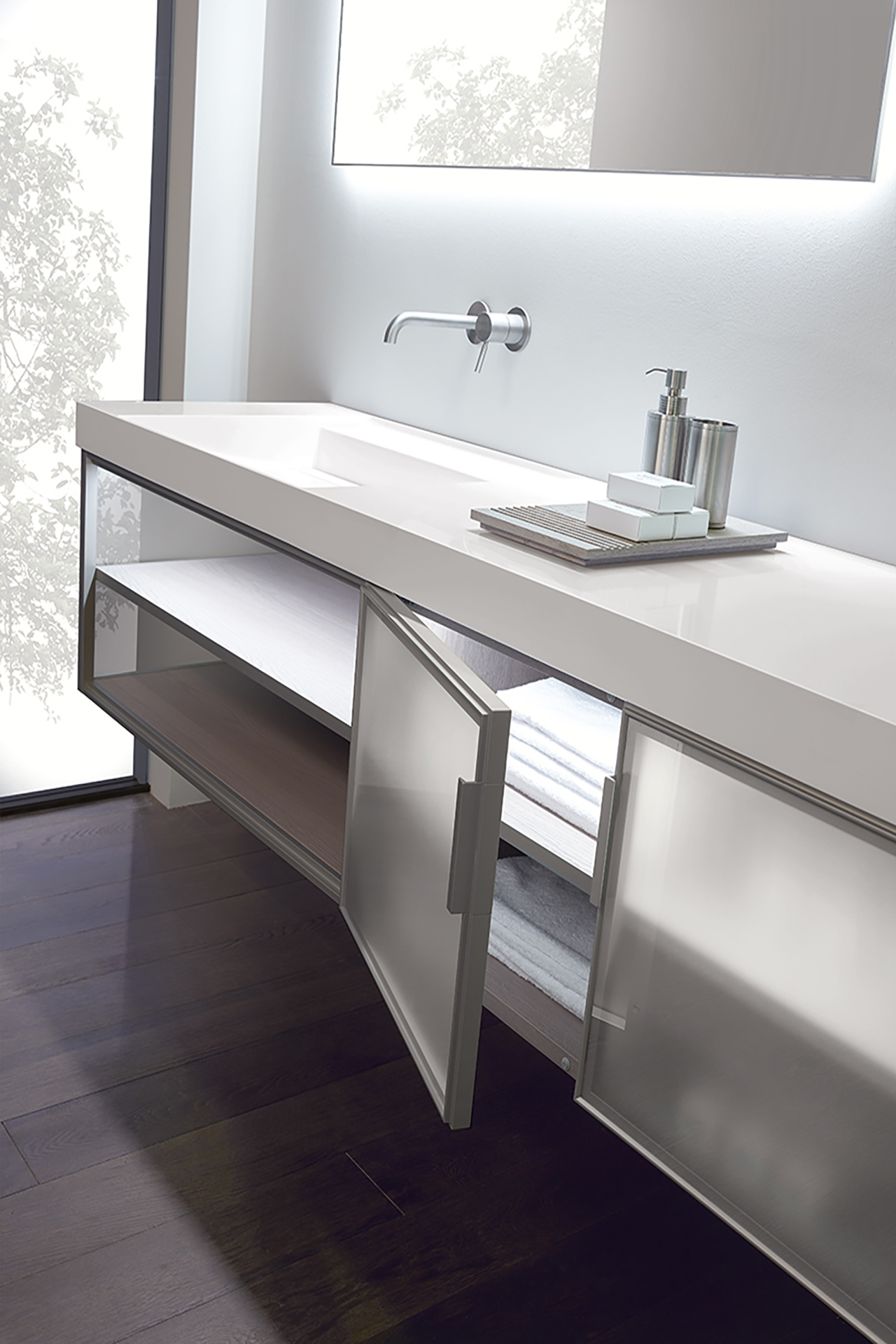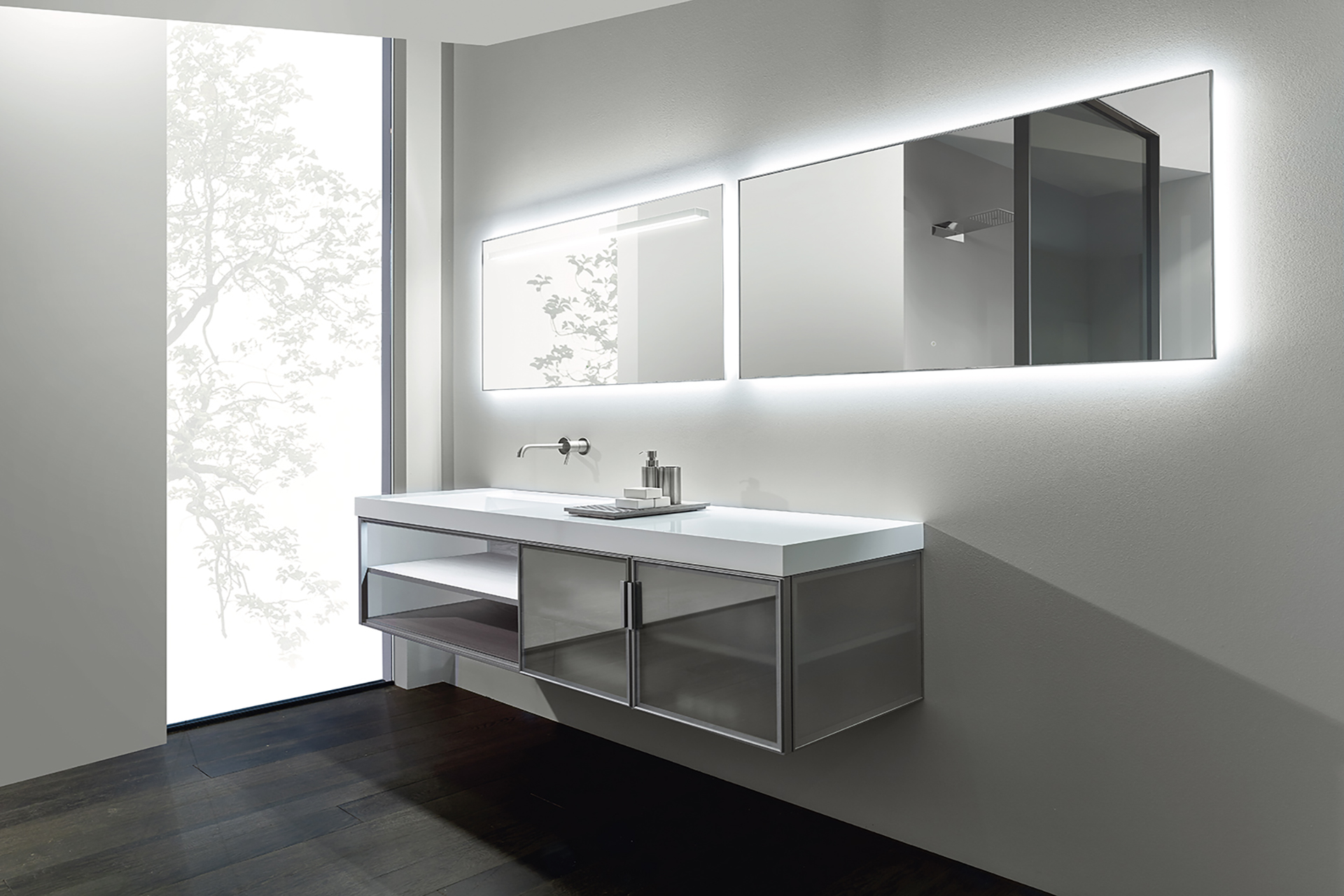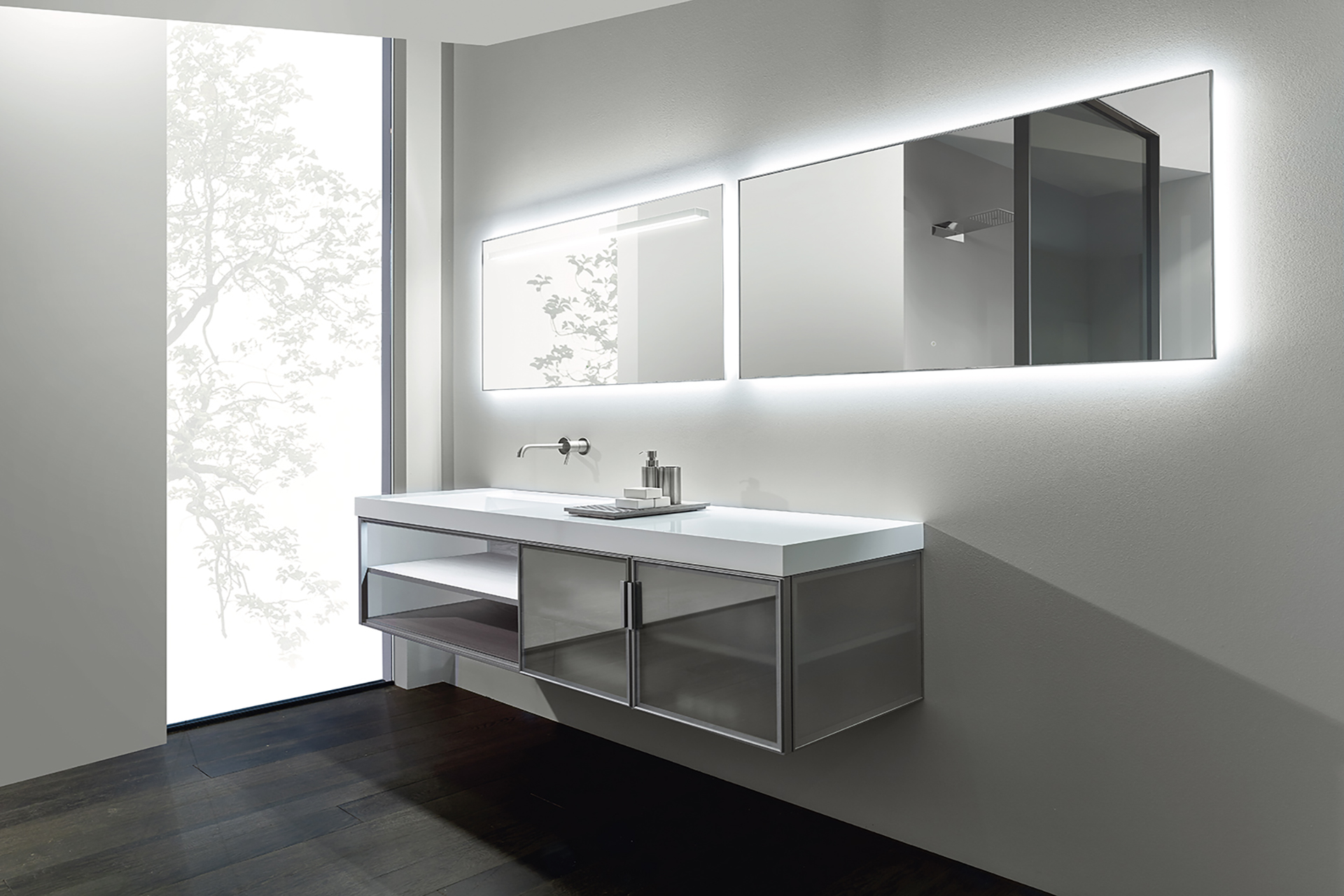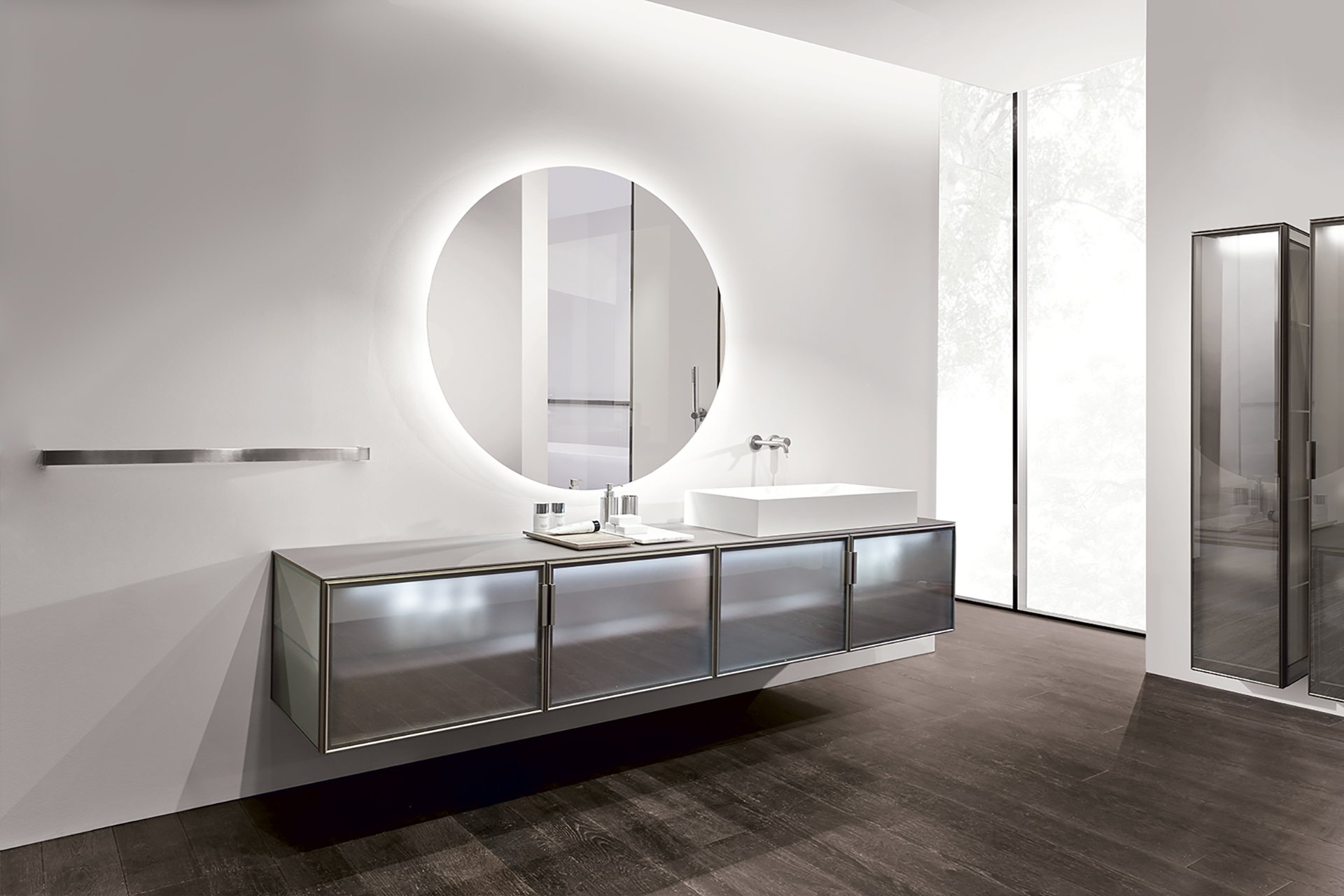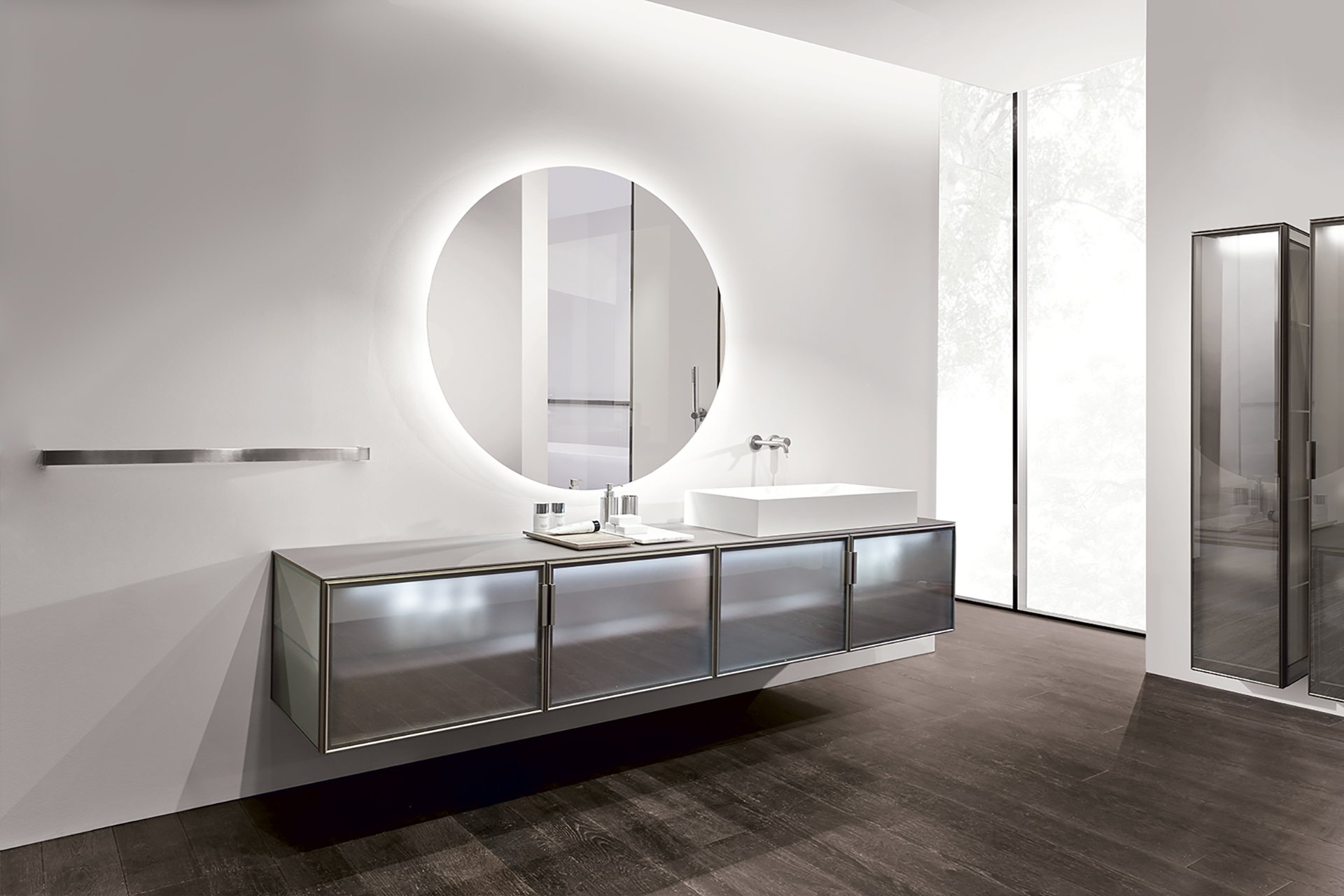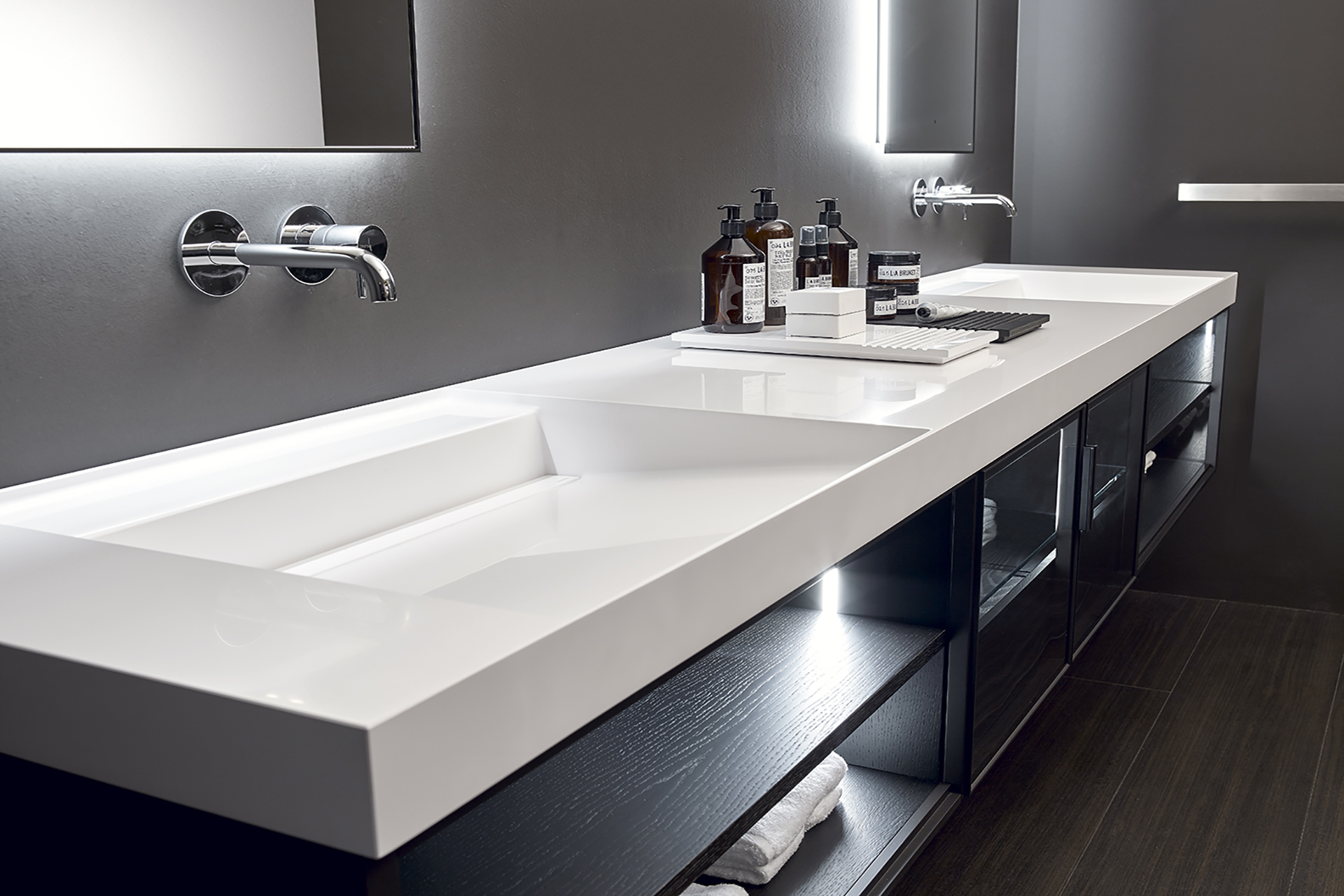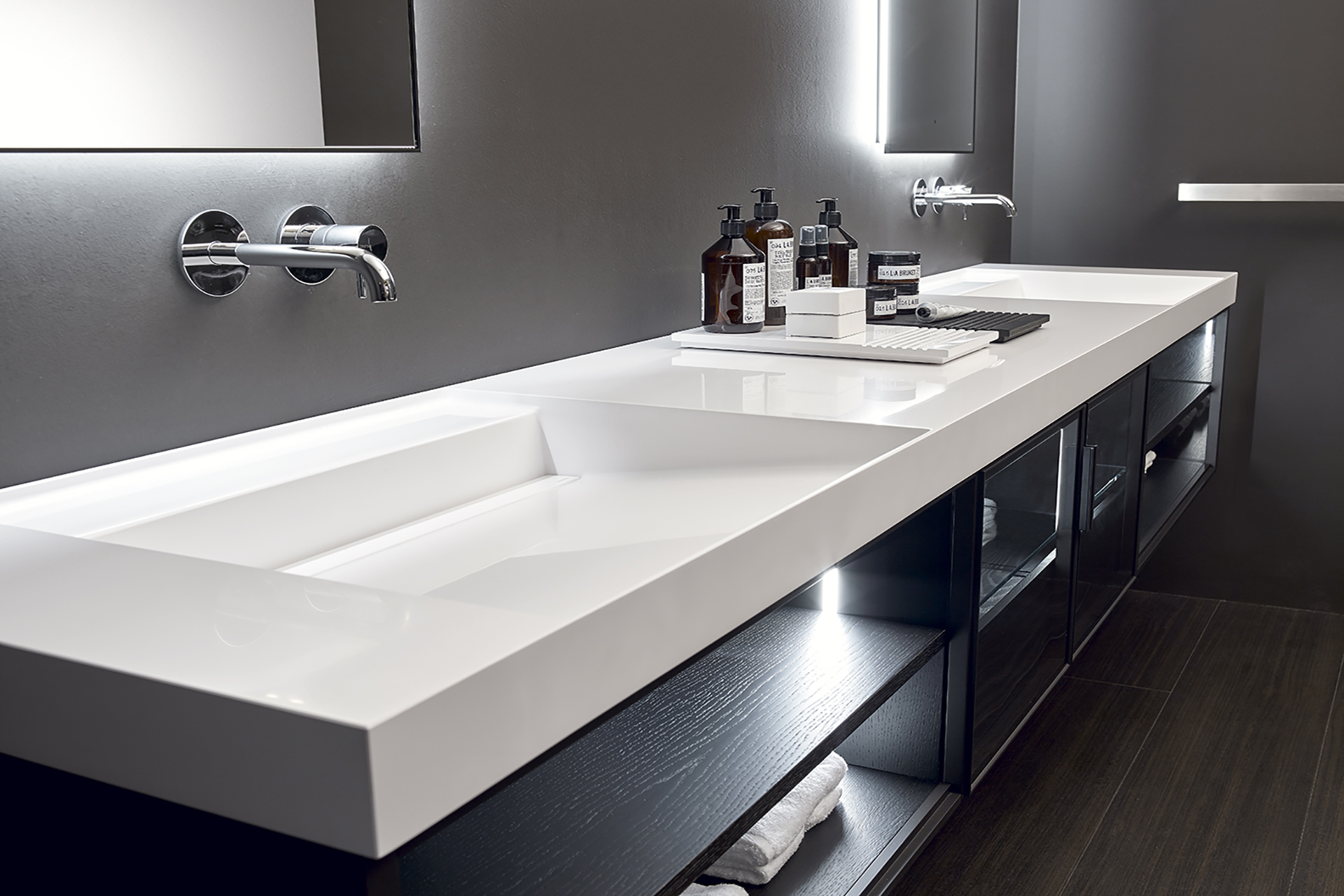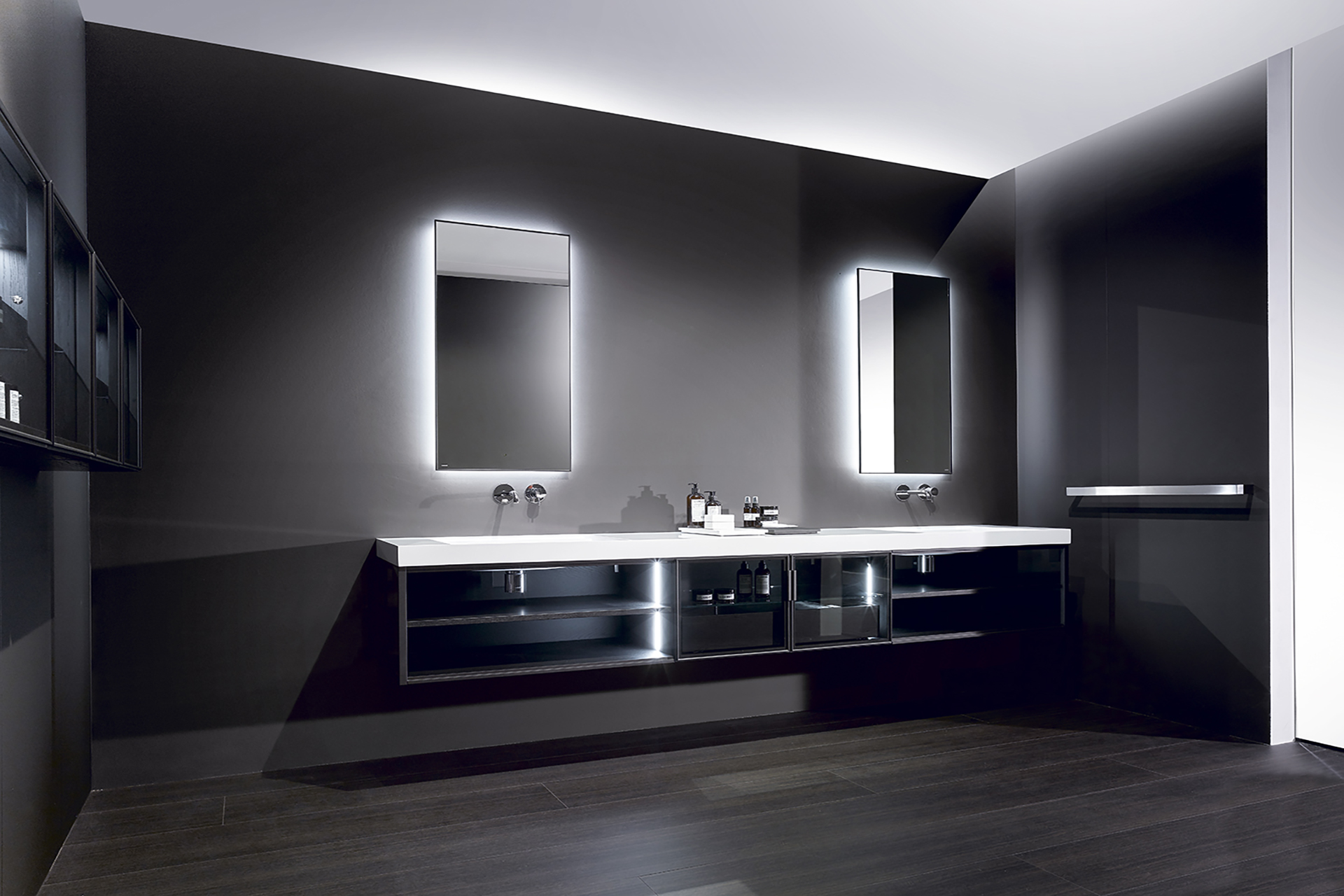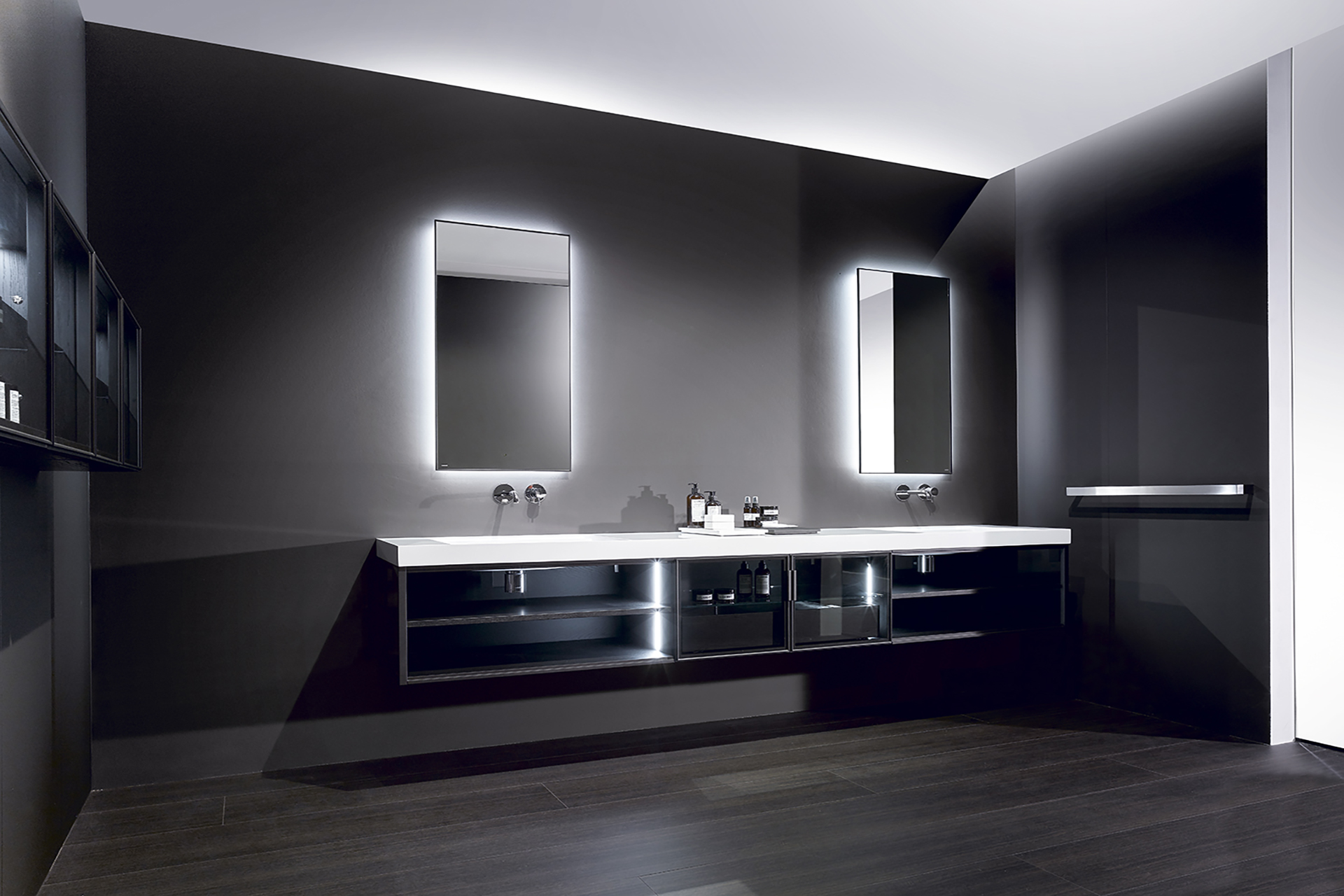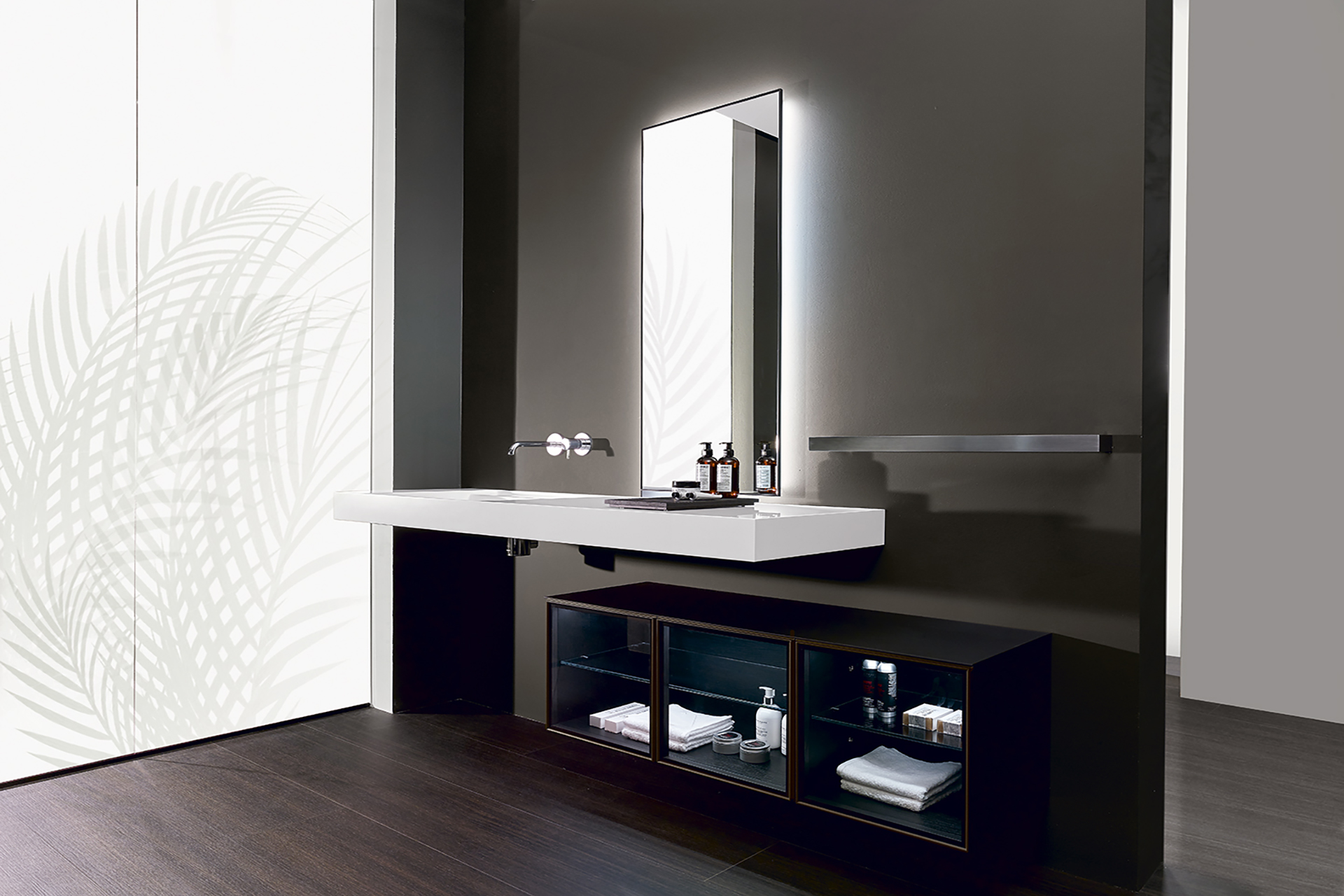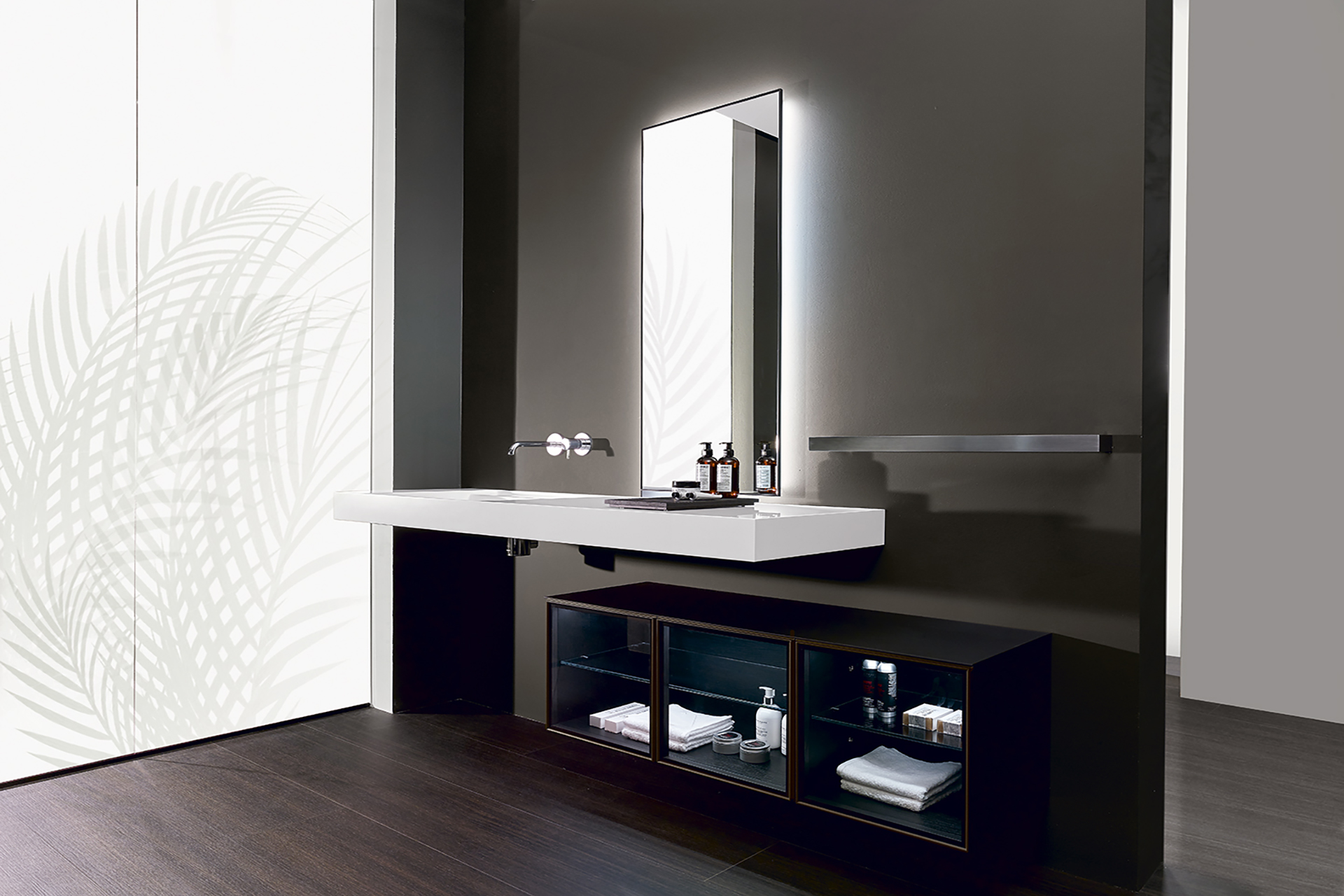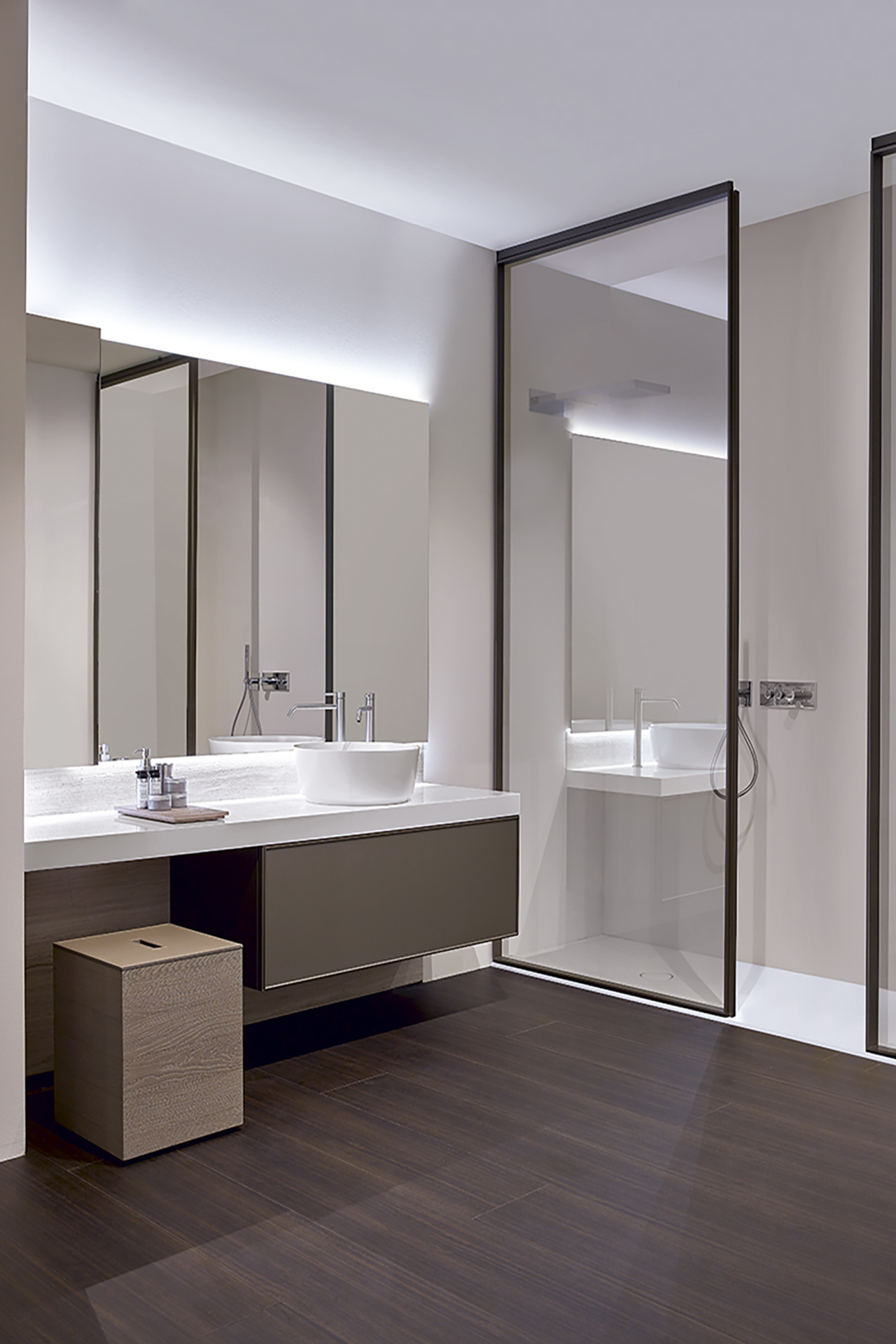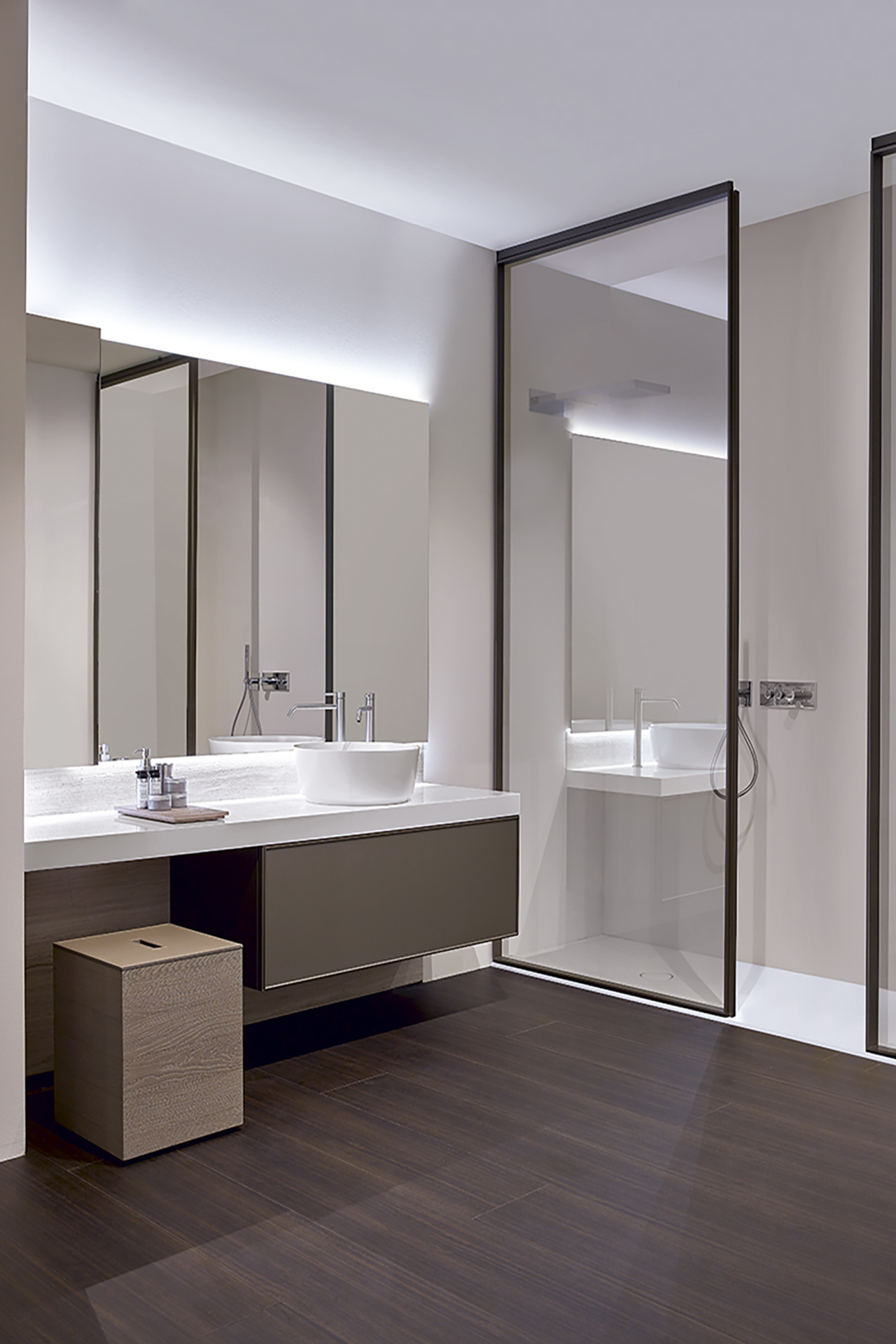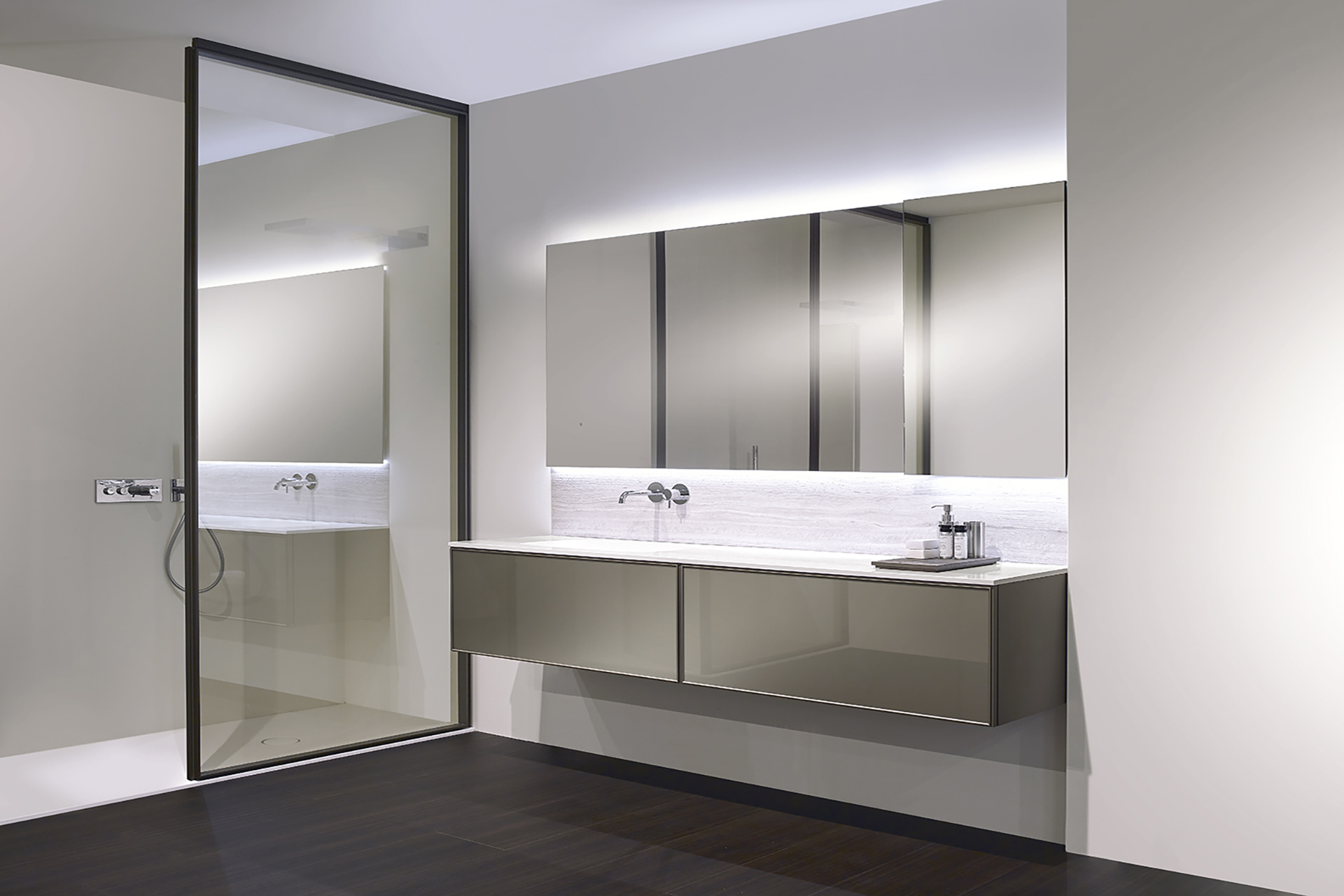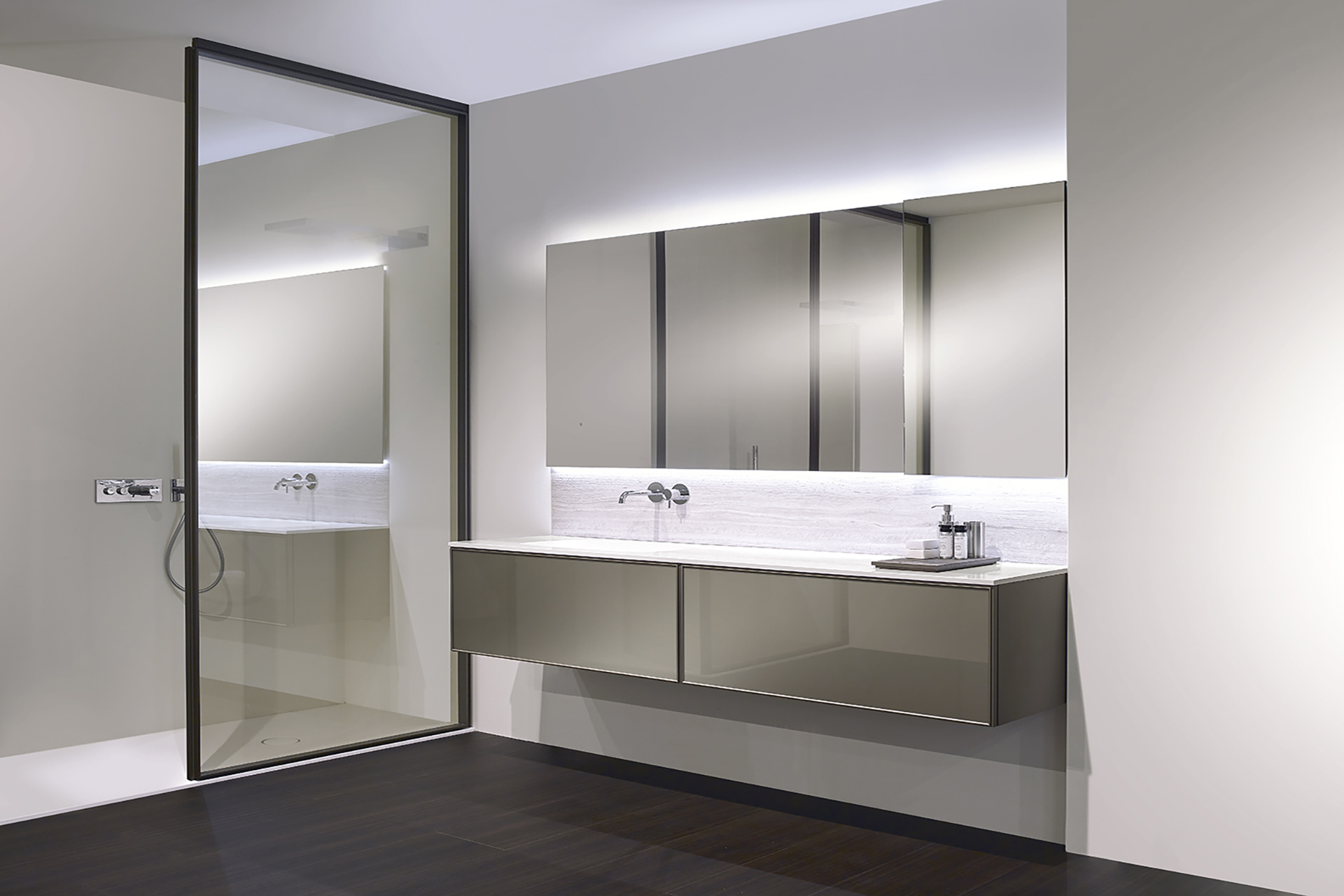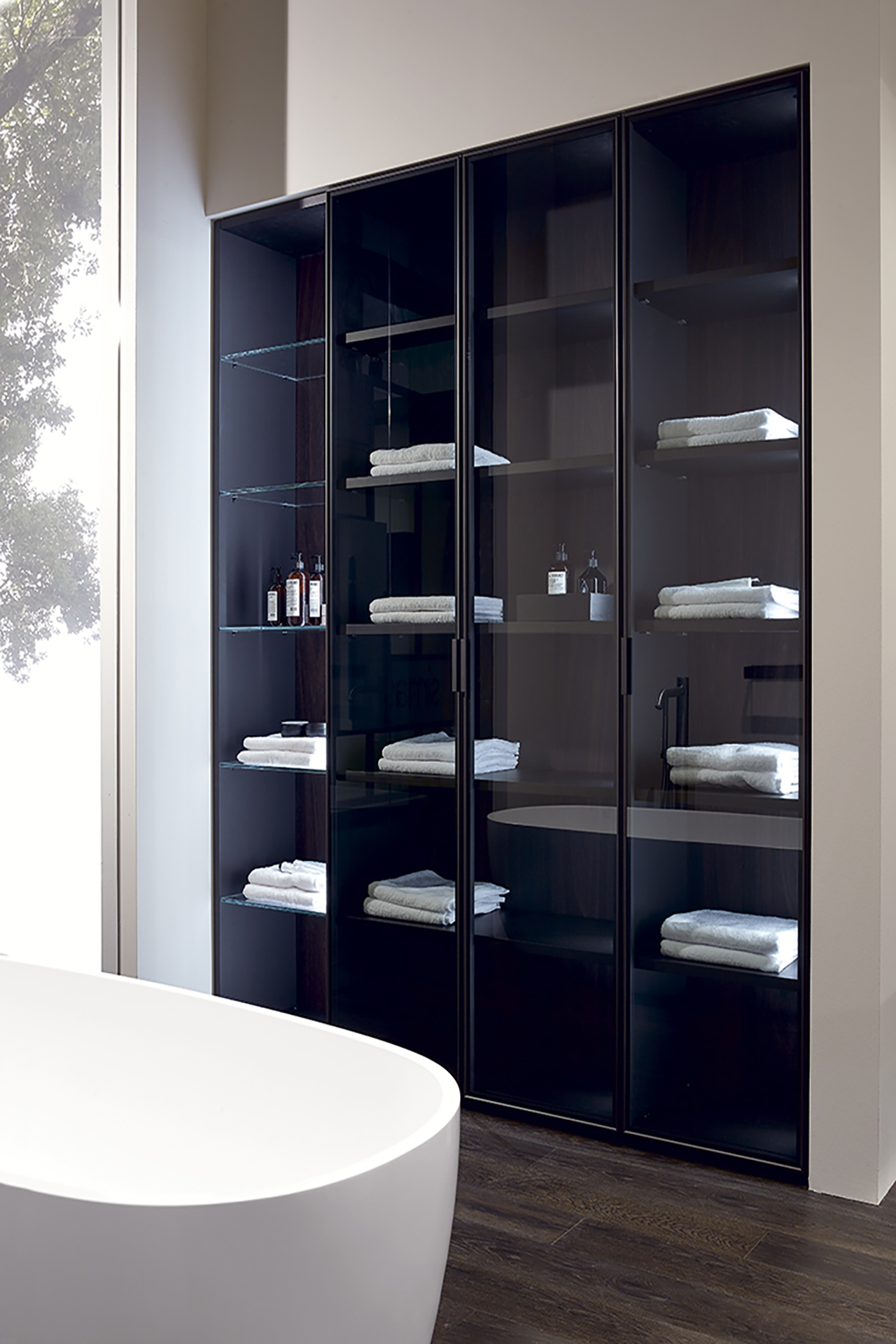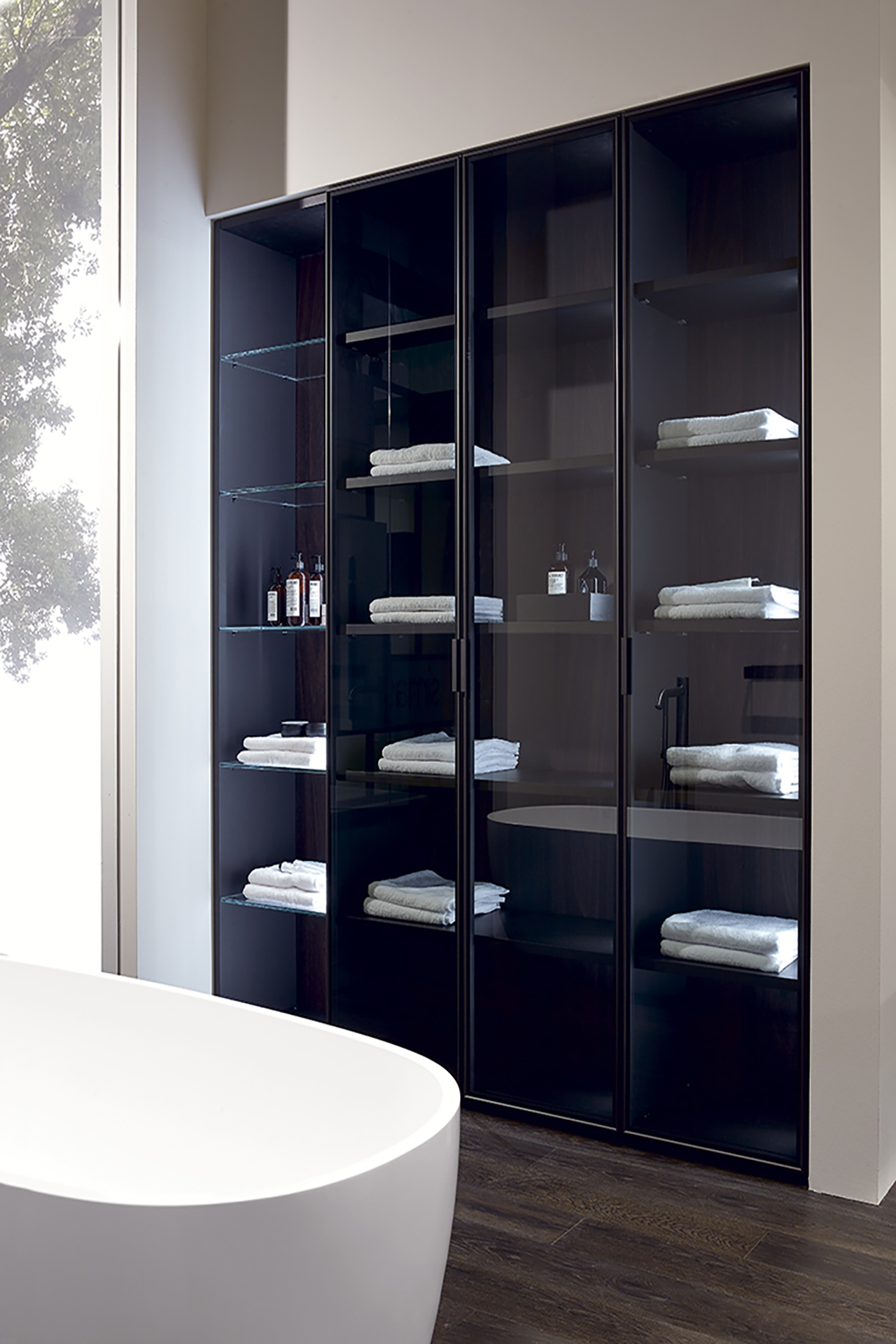 AIR by Casabath transforms any bathroom into a light and modern living space –– fresh as air.
The main features of the collection are it's aluminum and wood structures coupled with reflective, smoked, or transparent frosted glasses, which characterize the AIR line's light and original style. These features are add-ons to the collection's various original wood shades and finishes. AIR's inner drawers are available in solid oak, glass, or wood shelves.
The collection uses Blum Legrabox drawers created by the worldwide leading producer in drawer hardware. These drawers are designed with a slow-motion system that can be opened by a simple touch of the front of the drawer and closed with a slight push of the drawer. The slow-motion system ensures that the drawer slows down upon stopping and seamlessly closes. Not only is Legrabos well-known for their unique technical features, but they are also notable for their sleek design and high-quality materials.
Every vanity and cabinet is custom built to suit your needs. The AIR collection can be combined with elements from any other Casabath modern bathroom vanity collection and any of Casabath's mirrors and lighting fixtures.
Casabath has been producing bathroom furniture since 1987. Their products have long been valued for their high performance, aesthetics, and high-quality construction.