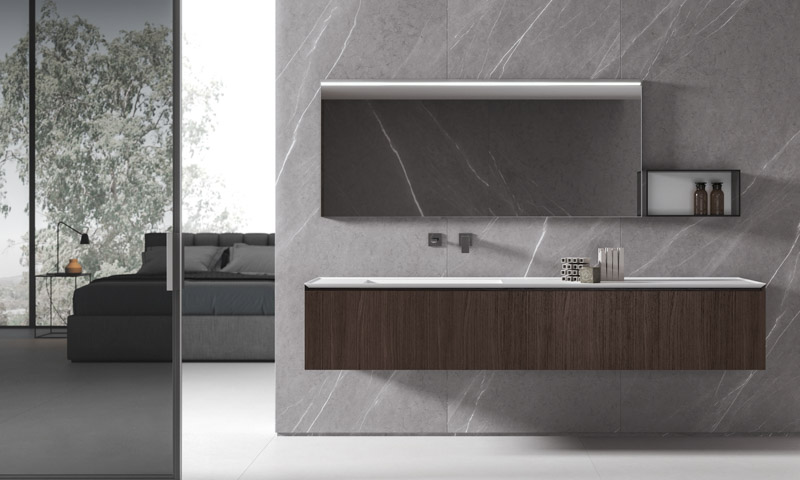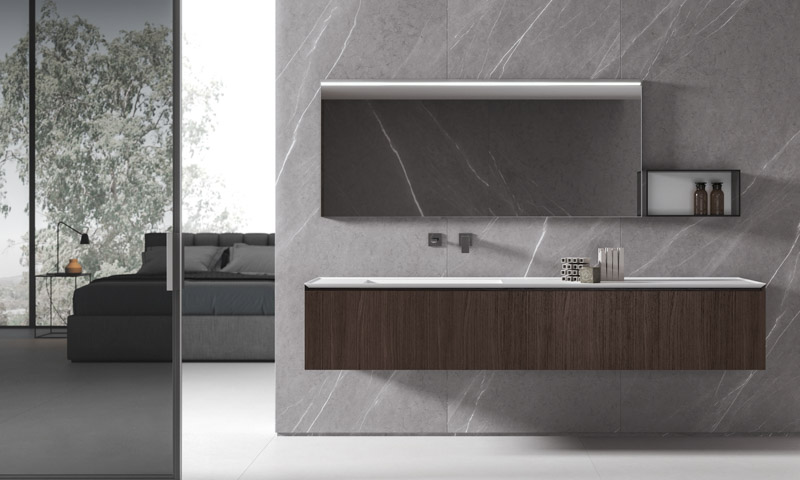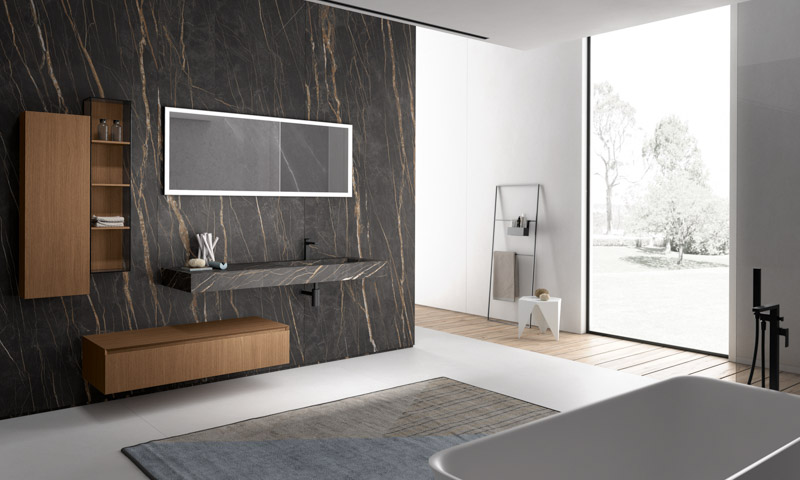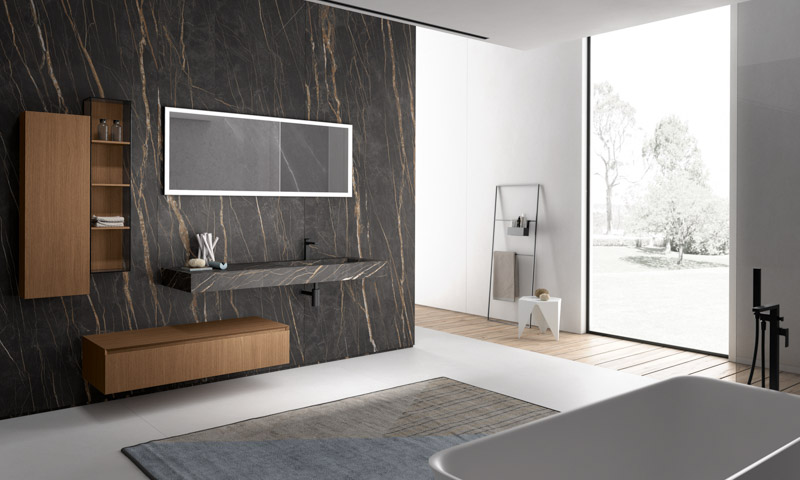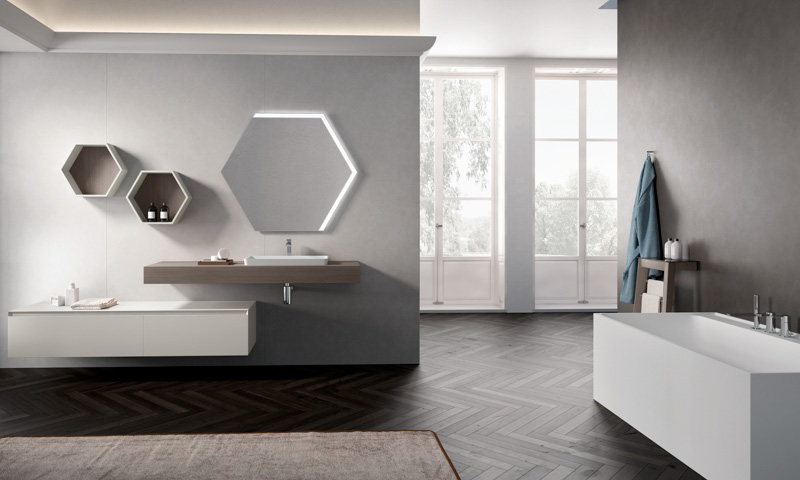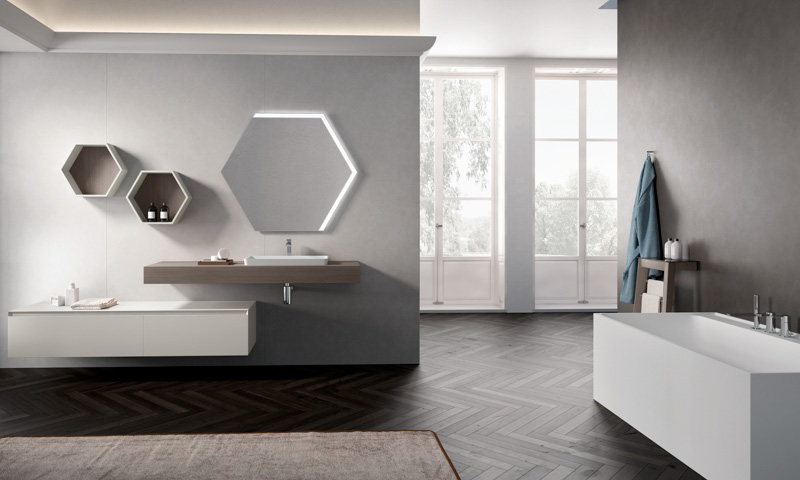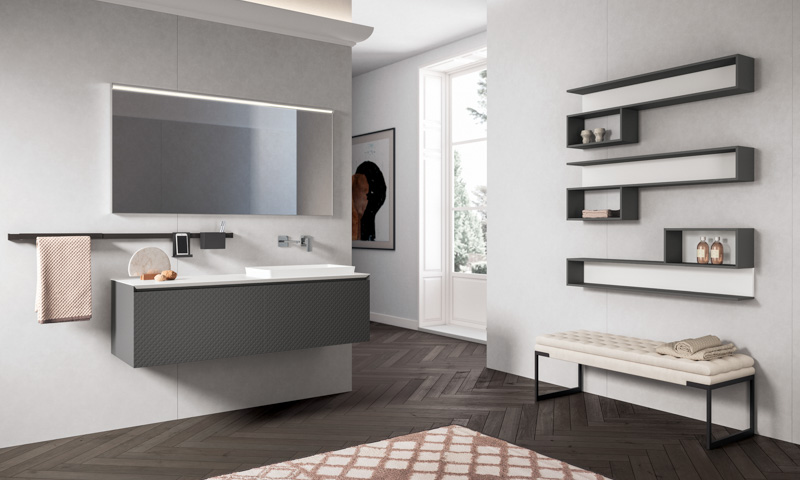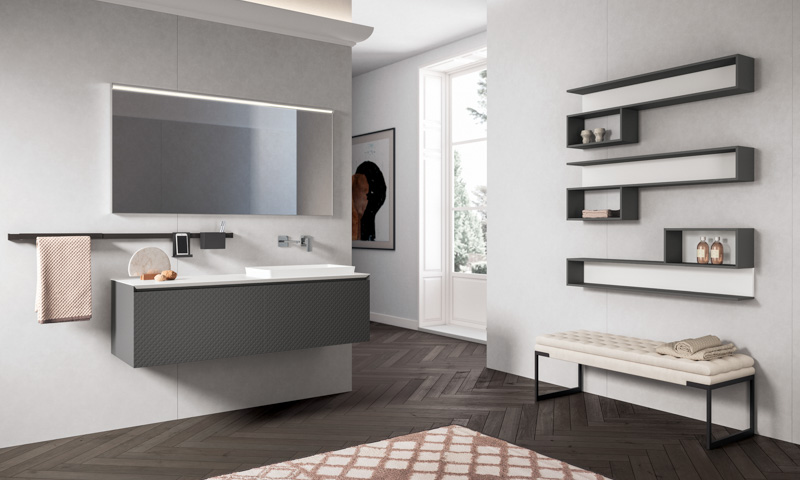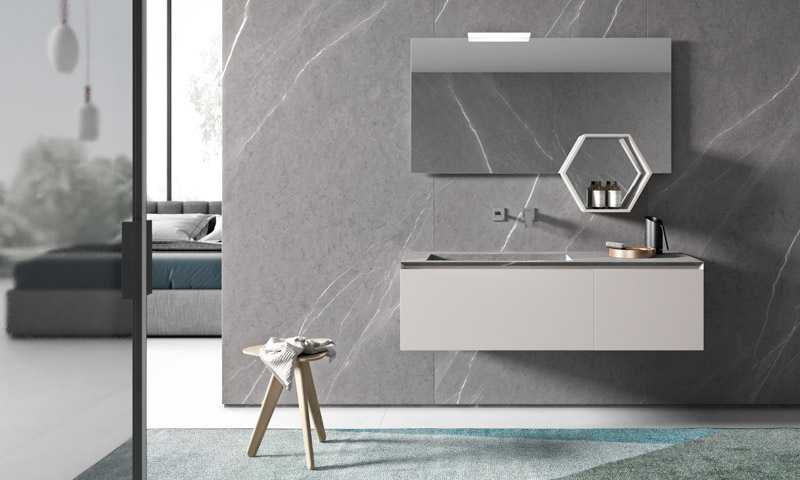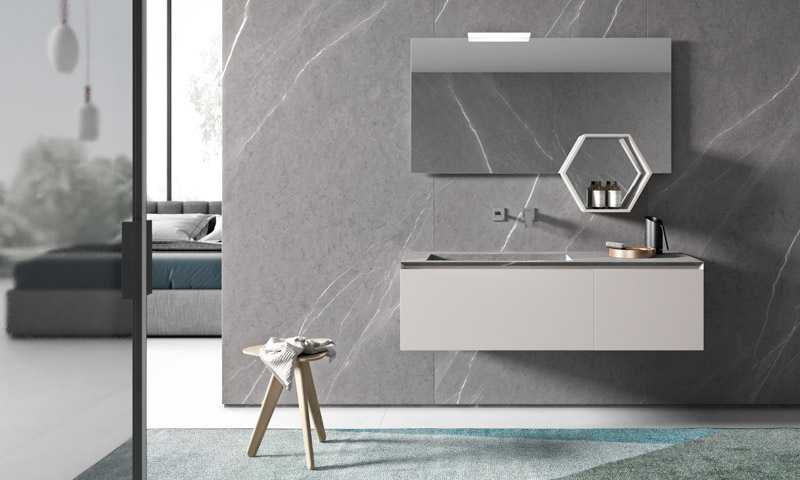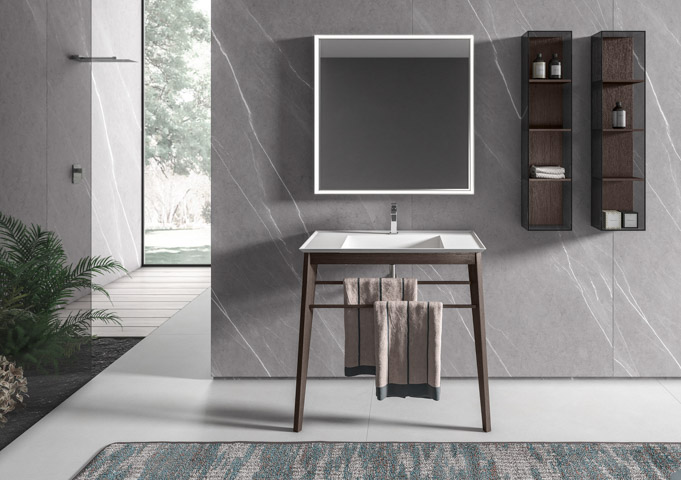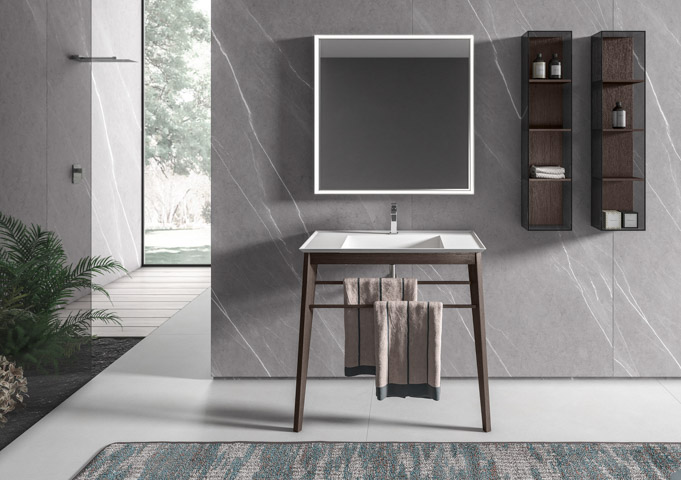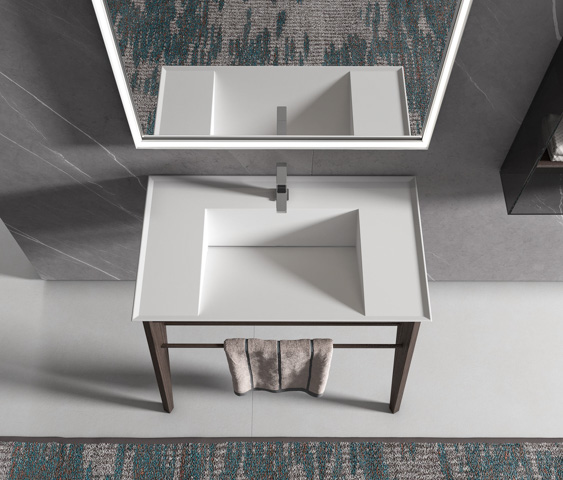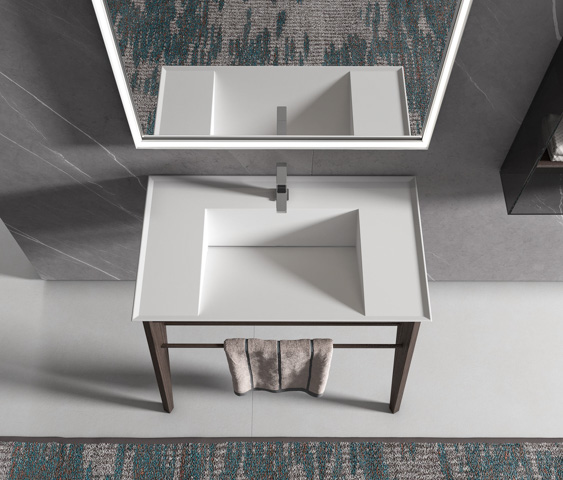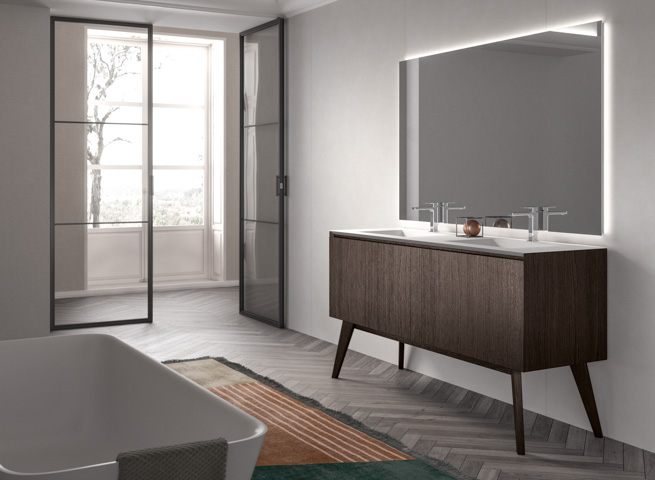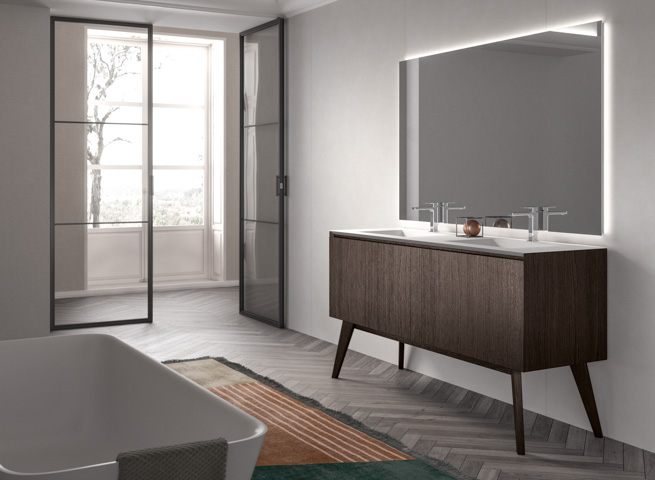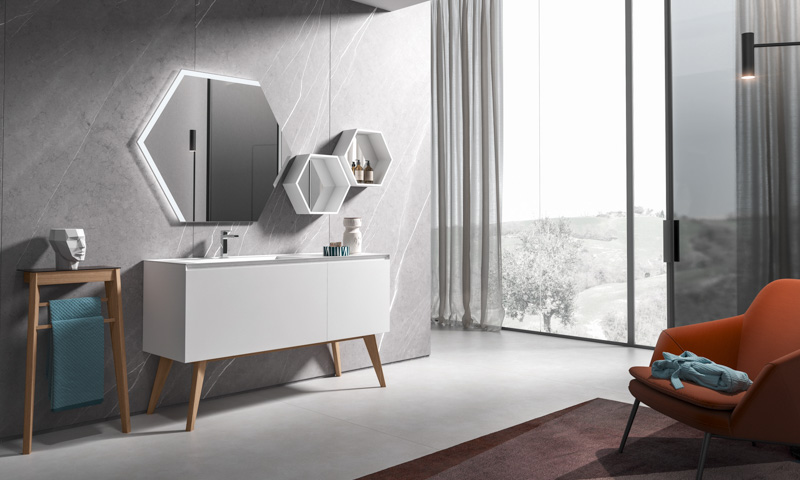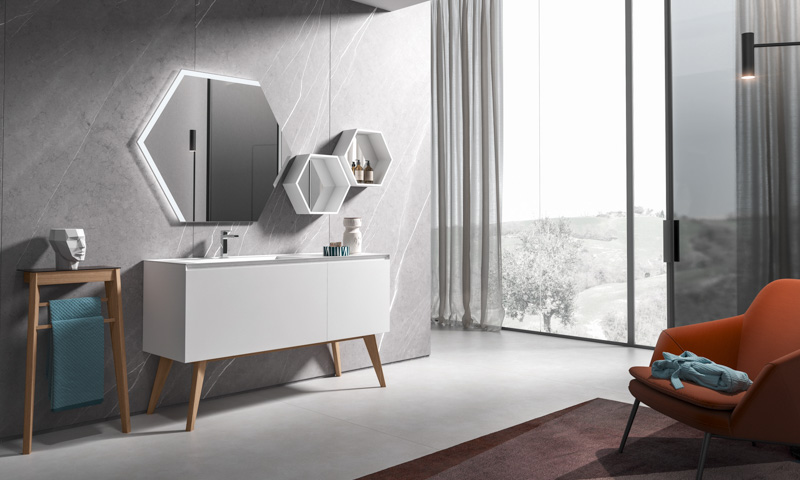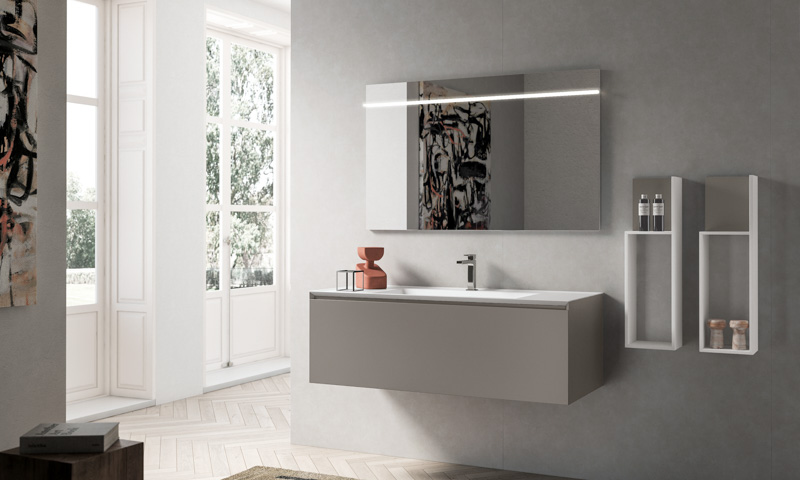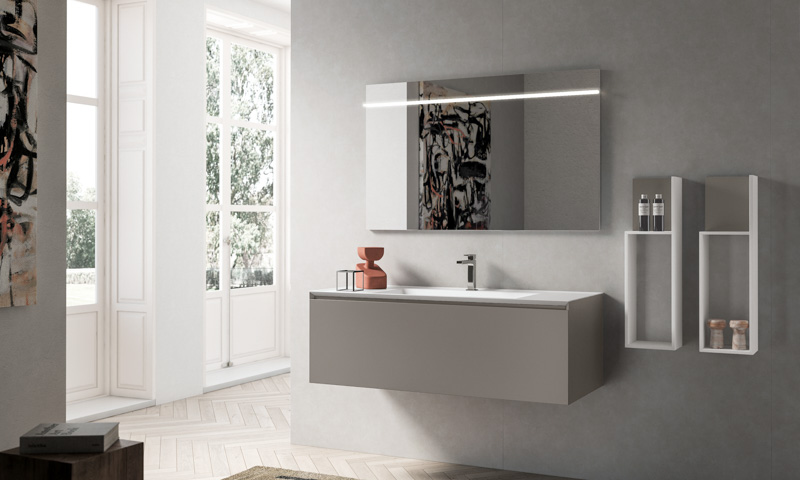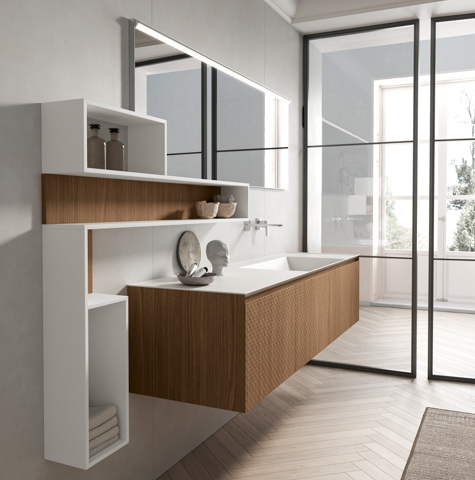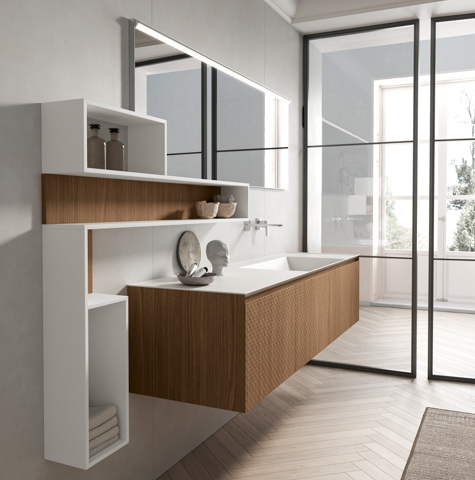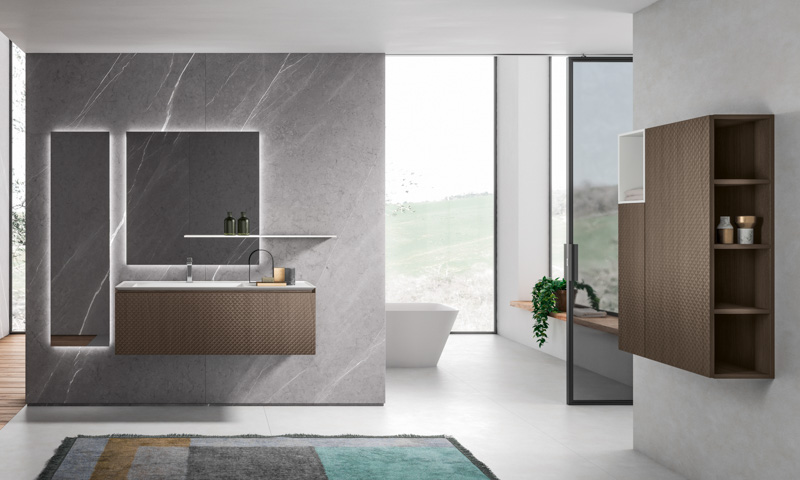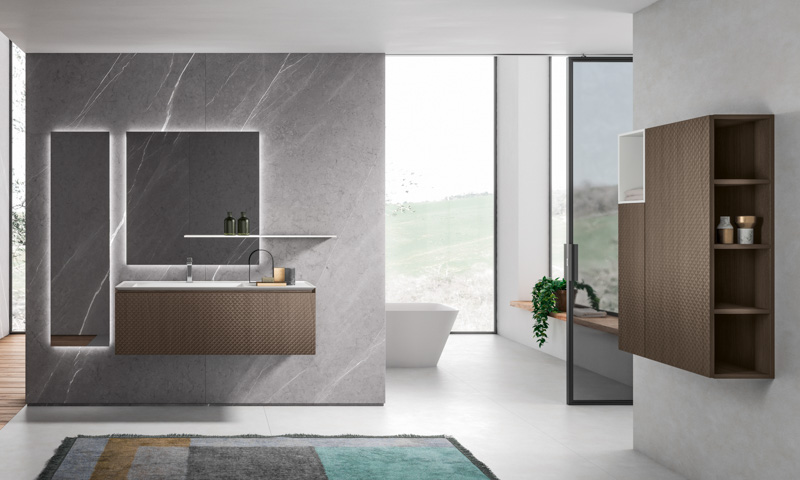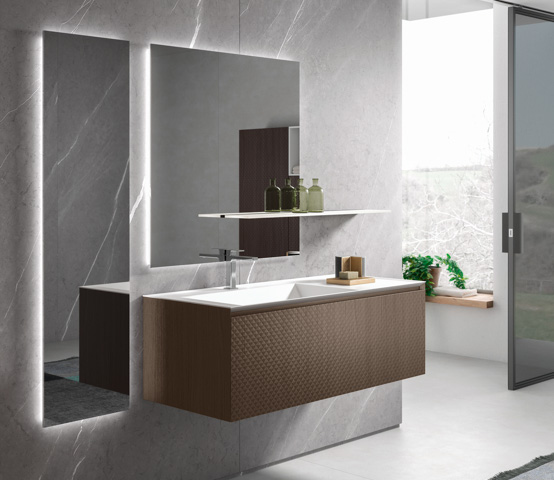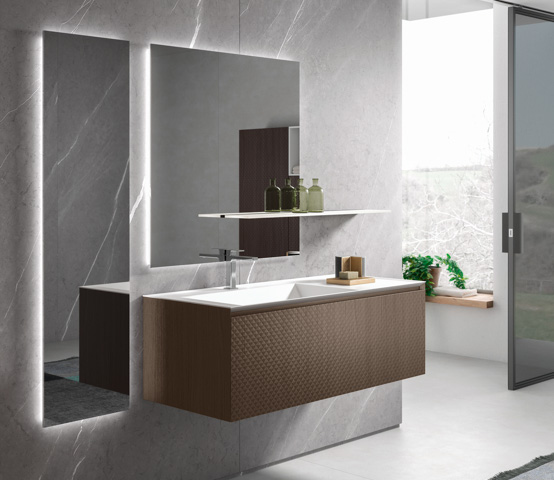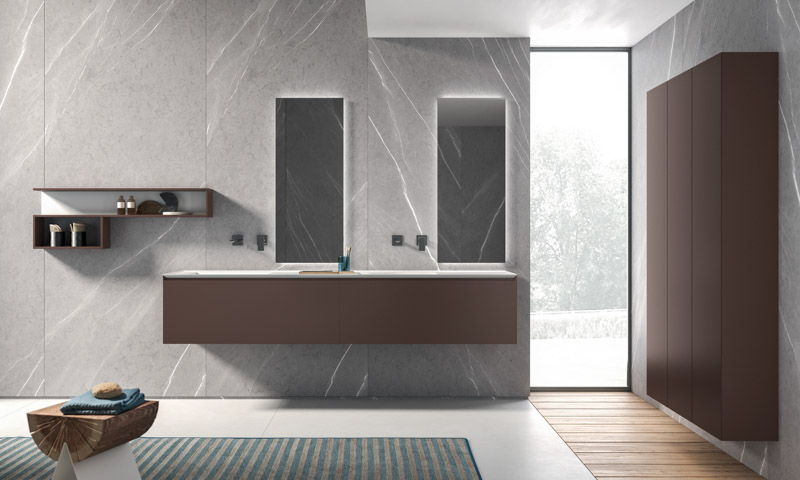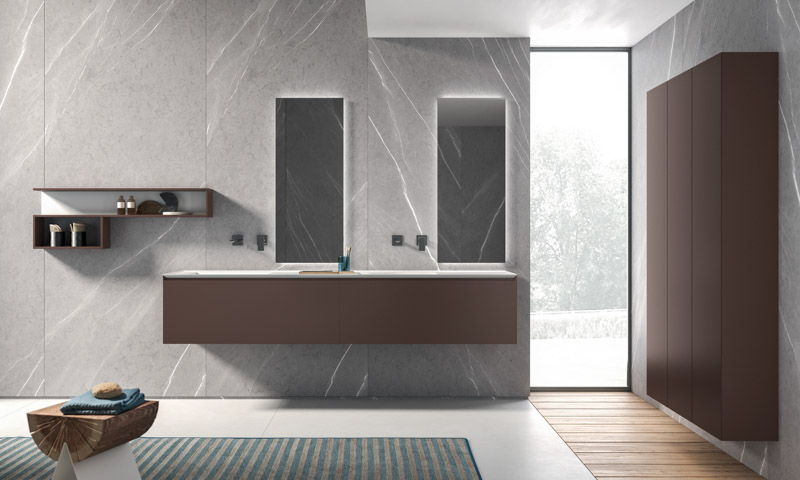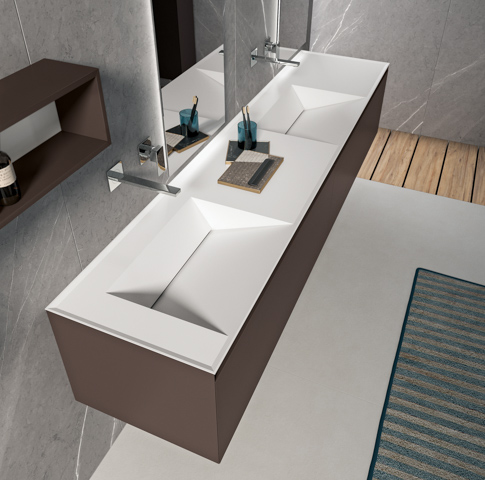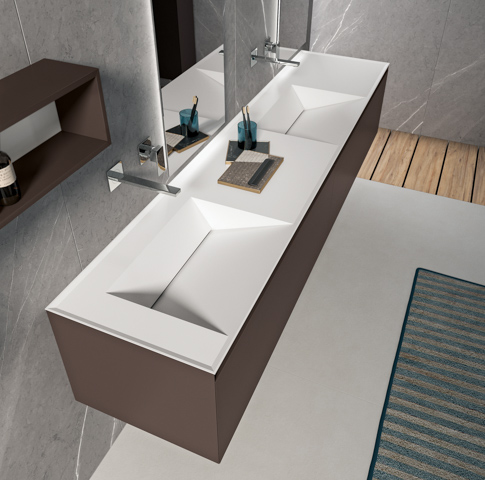 A modern collection made up of simple geometric shapes and featuring integrated washbasins to create a lasting impression.
The Ikon collection from BMT Bagni is defined by a 45º cut on the doors, structure, and vanity top, making it a true style icon. Vanity tops feature an integrated washbasin, each with a modern and unique drainage solution and non-drip rim around the top, a result of in-depth study combining practicality and style and showcasing the modern feel of the collection.
Italian walnut veneer, with the signature diamond pattern finish, blends seamlessly with the color of the lacquered shelves. The craftsmanship of the diamond-pattern door creates a look of unmatched elegance. Wall units feature open and closed elements in complementary shapes creating a pleasing balance of contrasts.
The illuminated shelf, designed to be attached to the mirror, creates a sophisticated and alluring atmosphere. The light is sufficient to replace traditional room lighting.
Available in a variety of matte, glossy, and metallic lacquered finishes, as well as solid wood and wood veneer in a flat of 3D diamond cut, combined with a Fenix NTM, Gres (patterned porcelain stone), or Deikon vanity top. Internal accessories are fully customizable.
BMT offers original design, high quality, and exceptional finishes that are 100% produced in Italy. This family-owned company was founded in 1971. Forty years later, the company stays true to its artisan roots while integrating modern technology into its manufacturing process. BMT is committed to protecting the environment through the use of renewable energy and in-house recycling programs.
Download the Ikon catalog