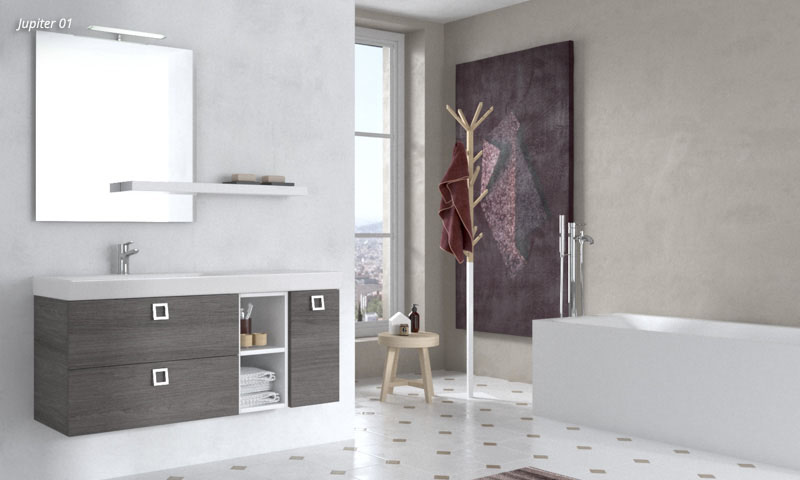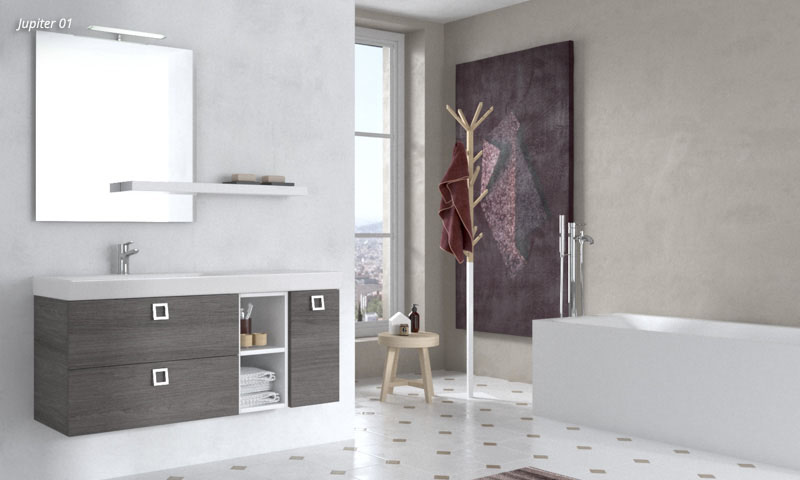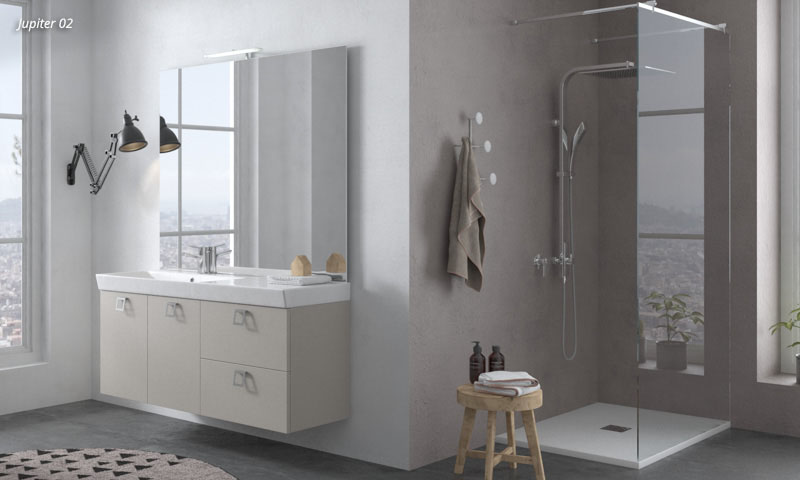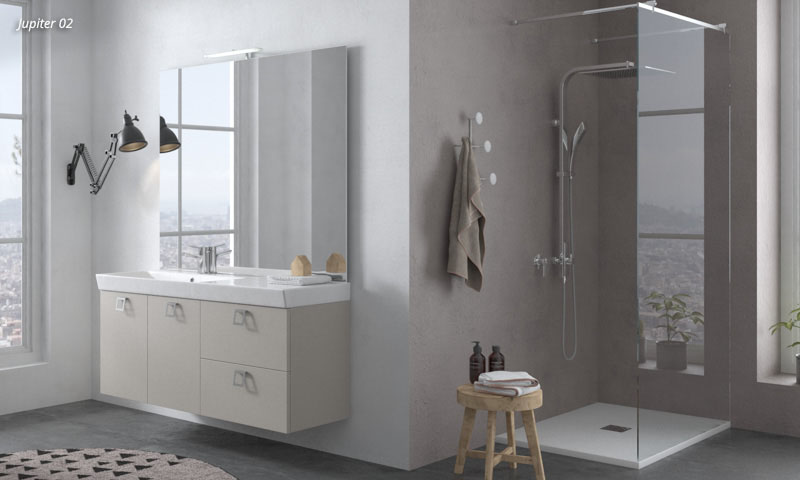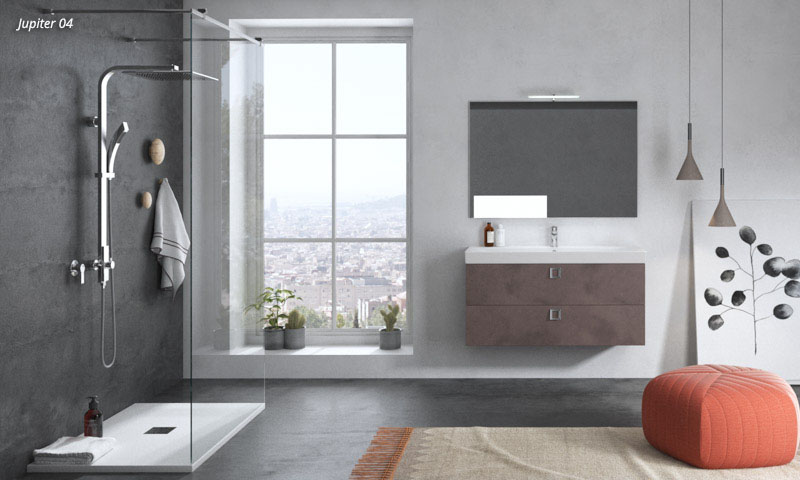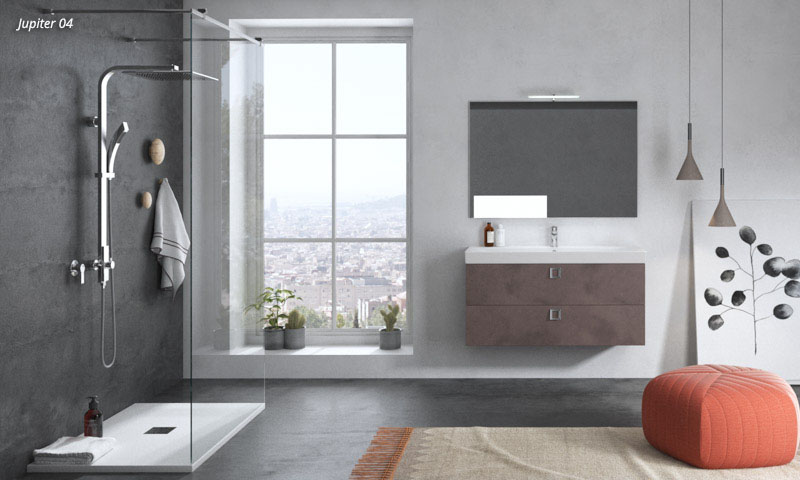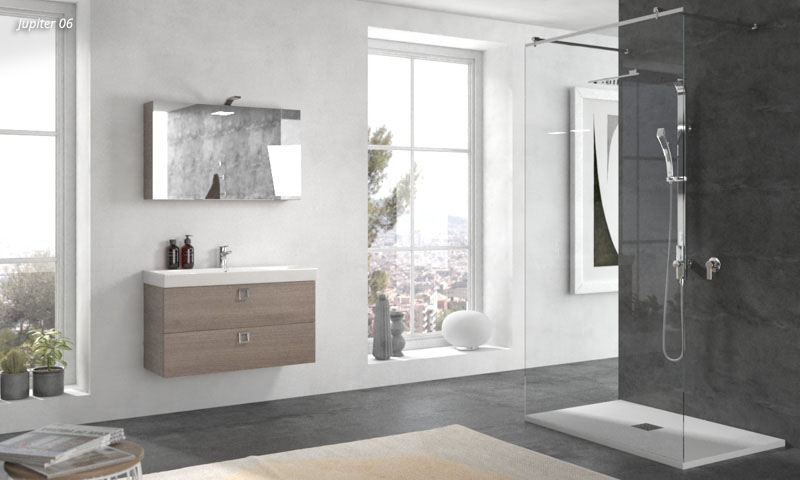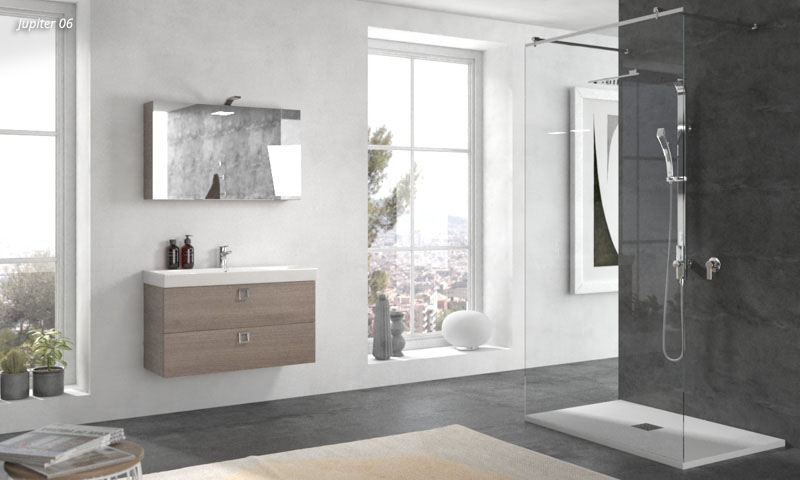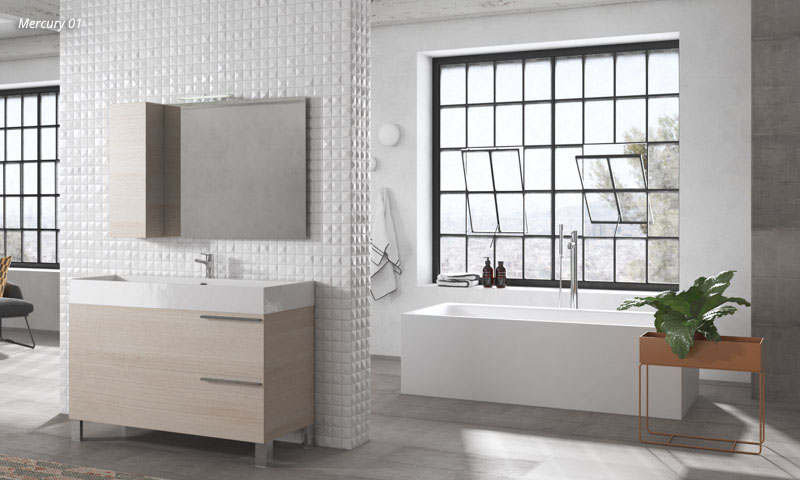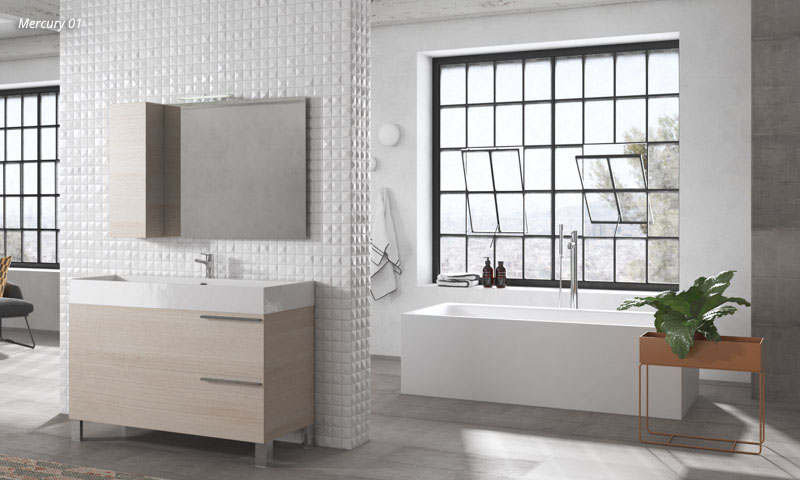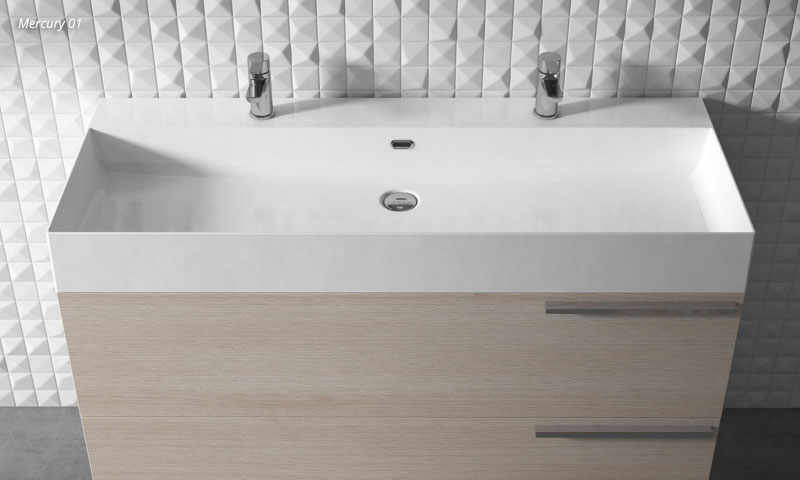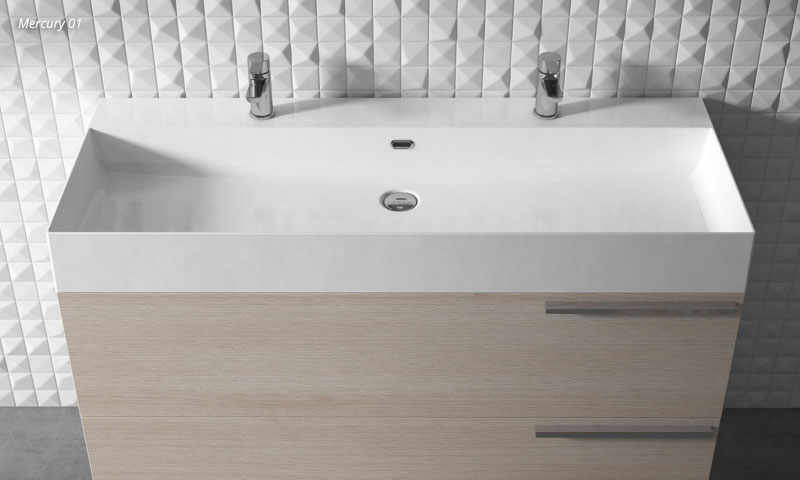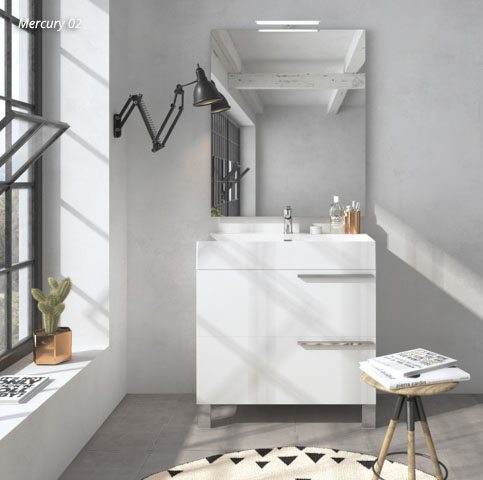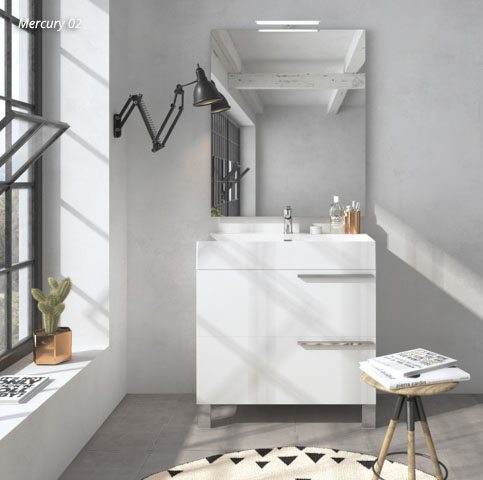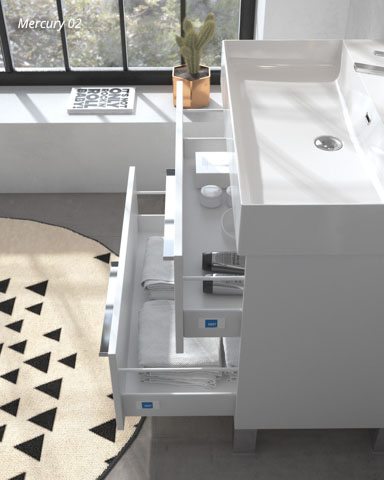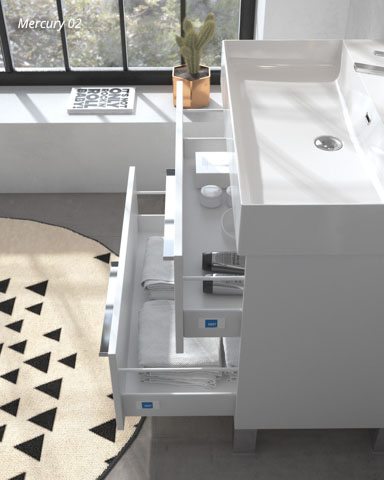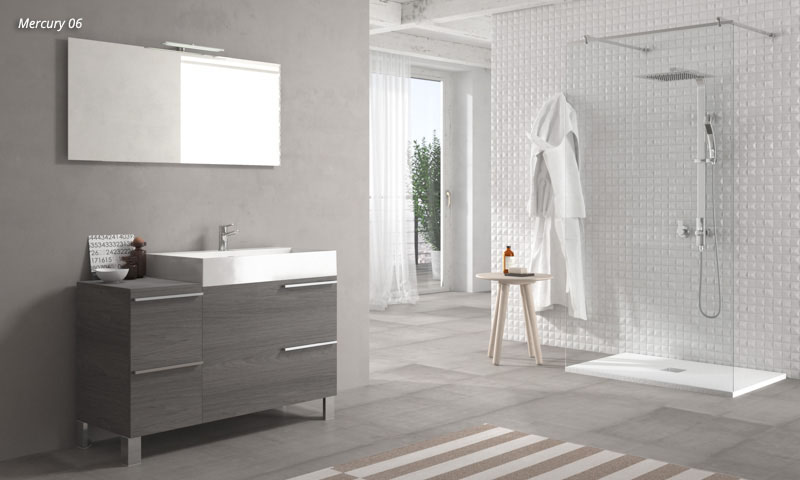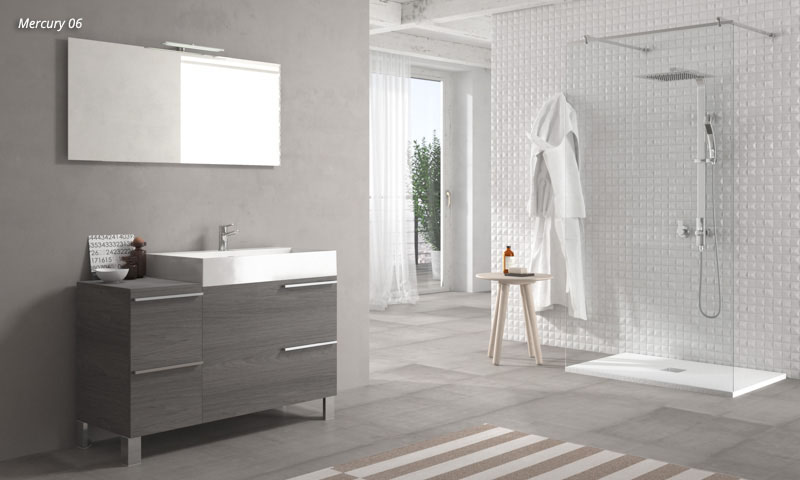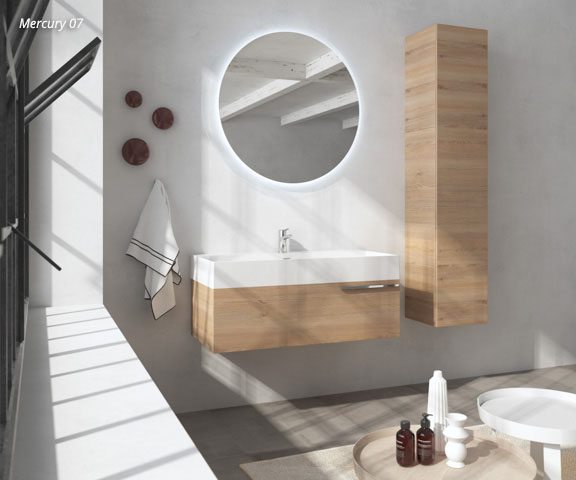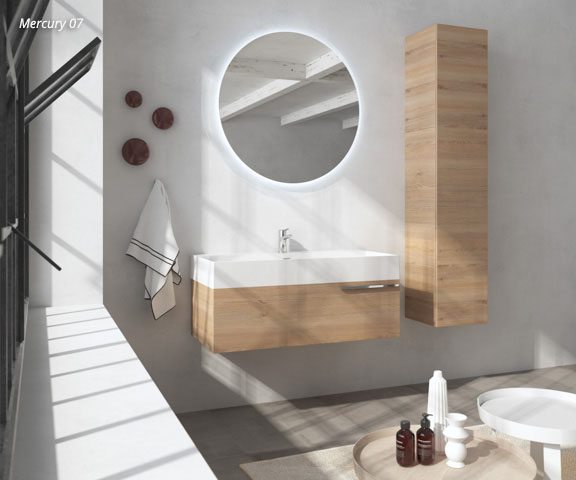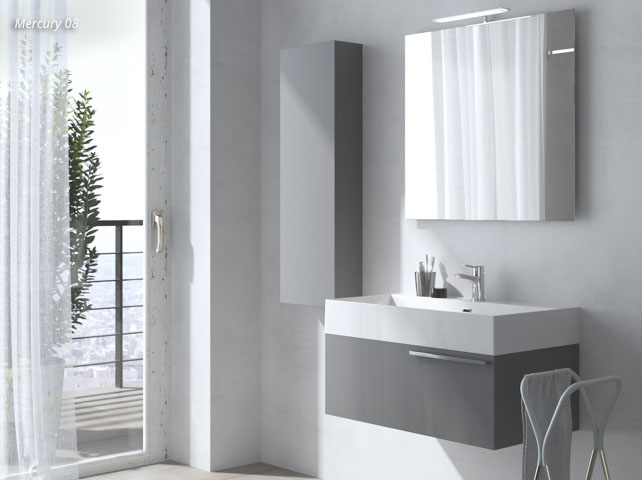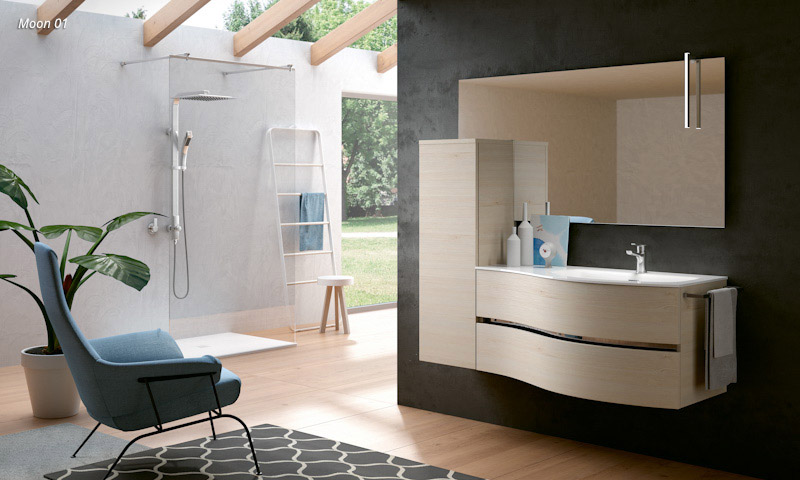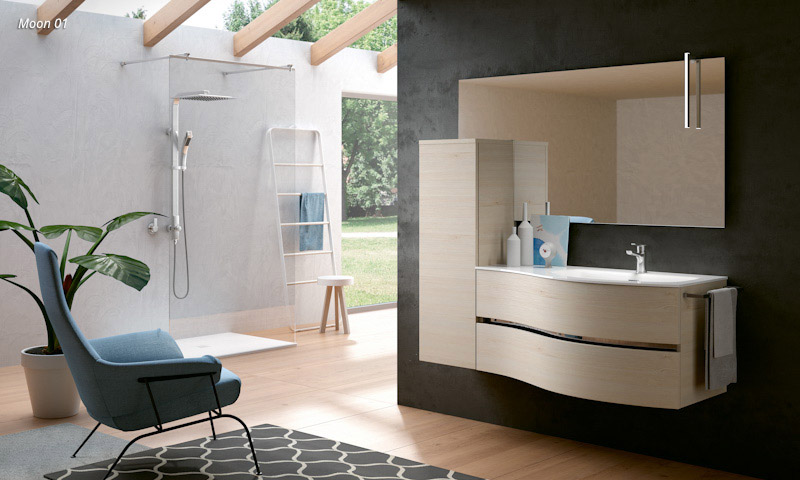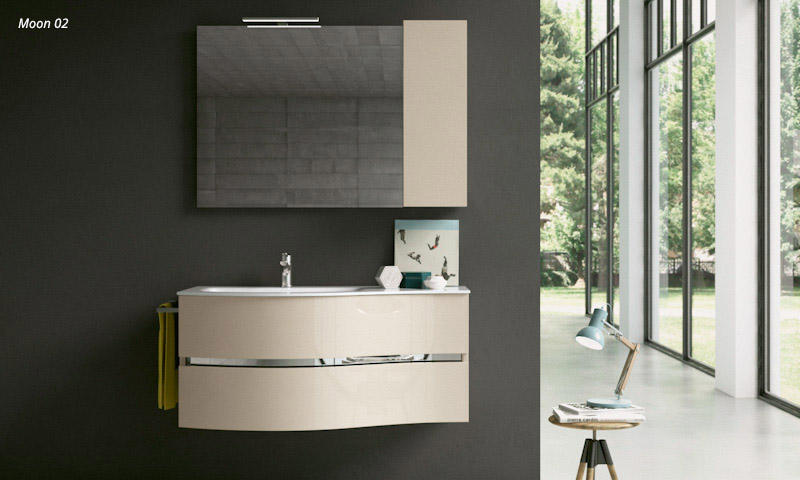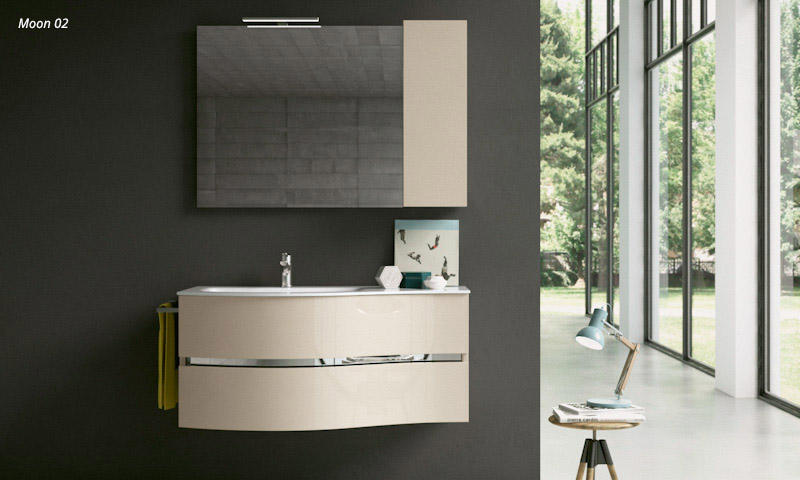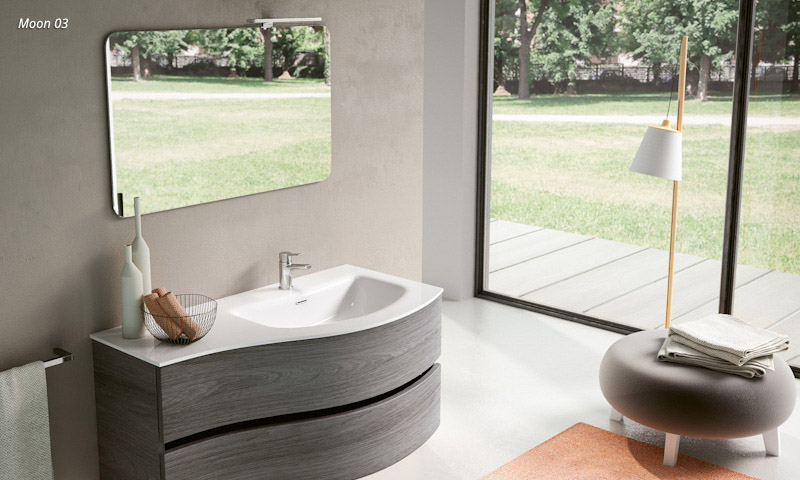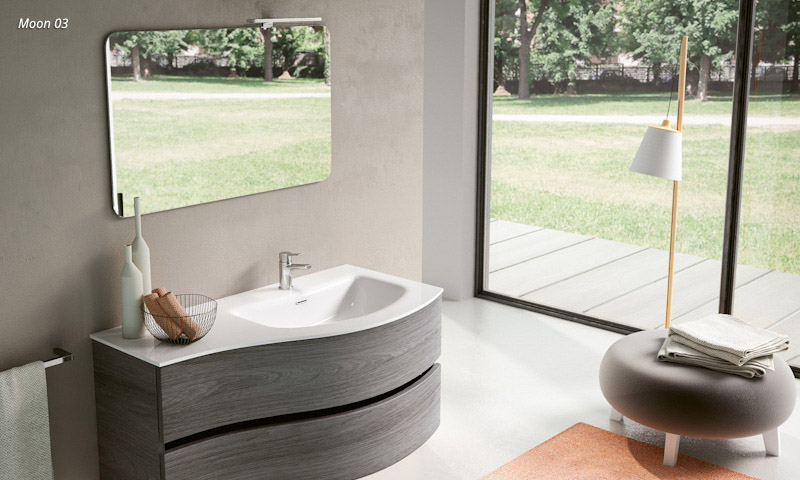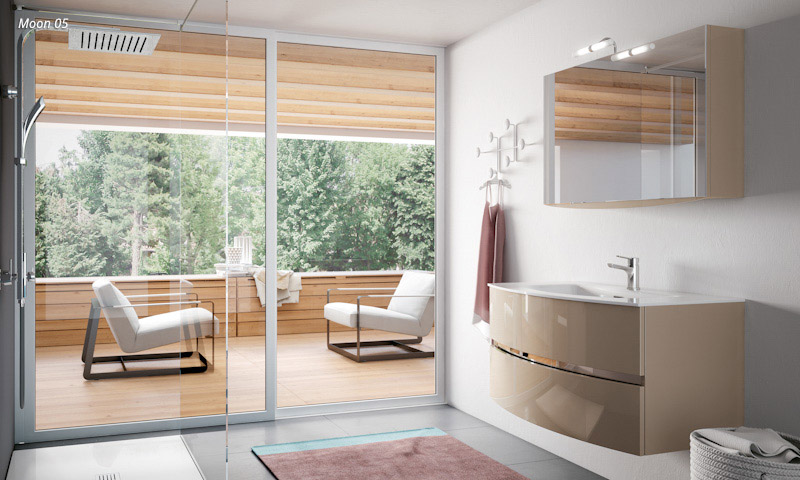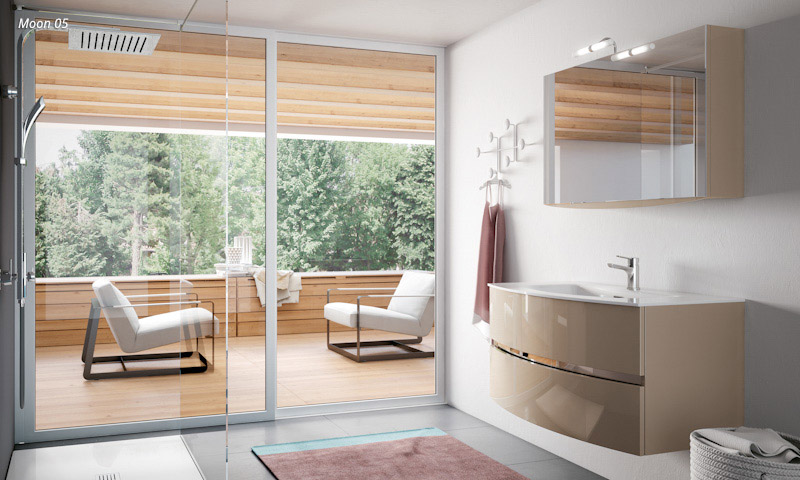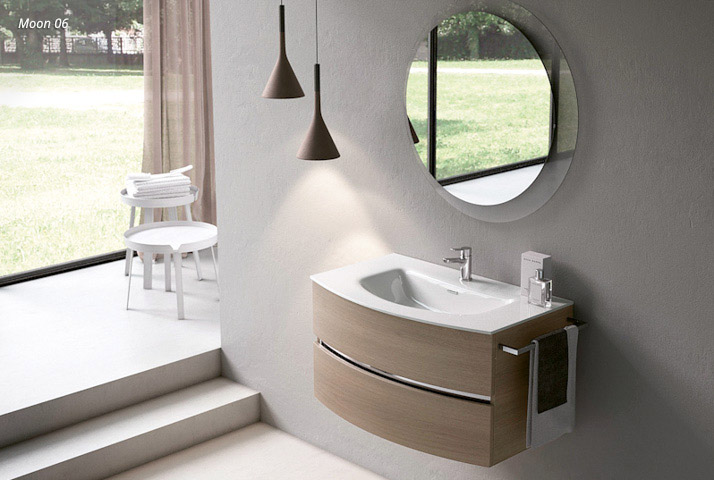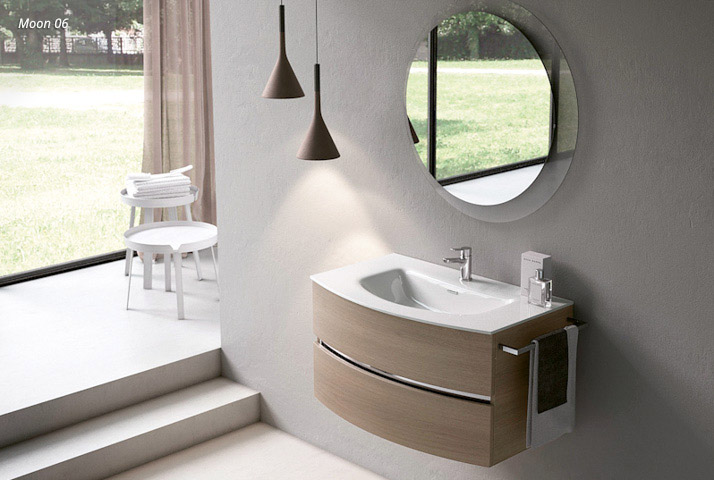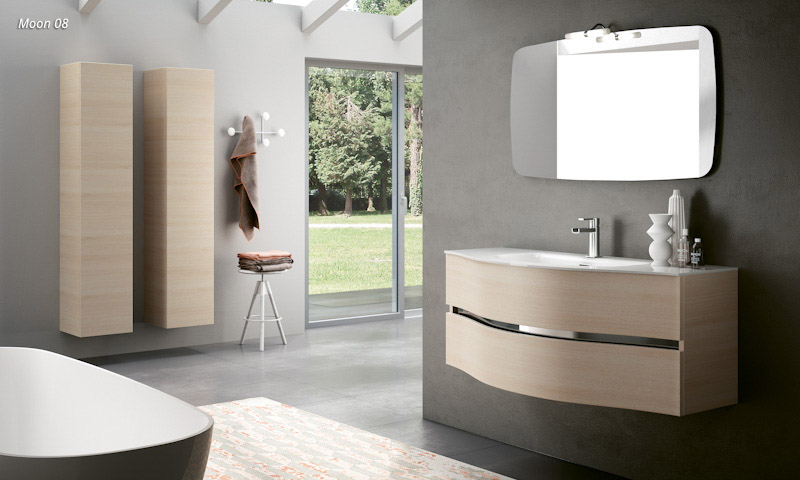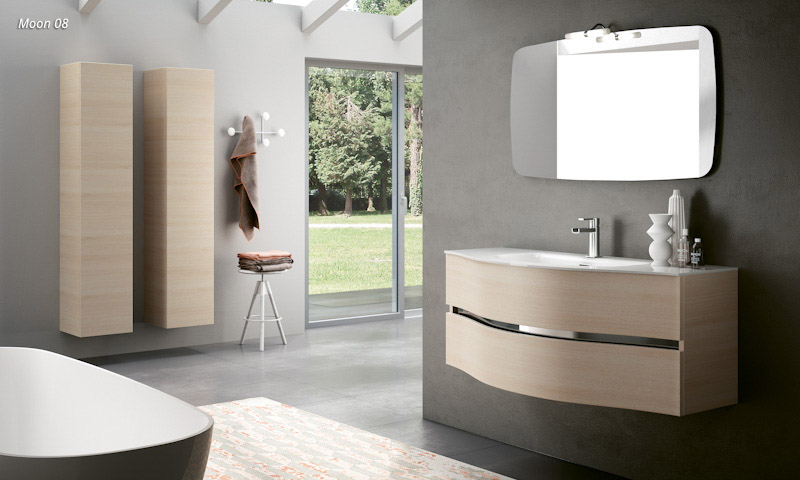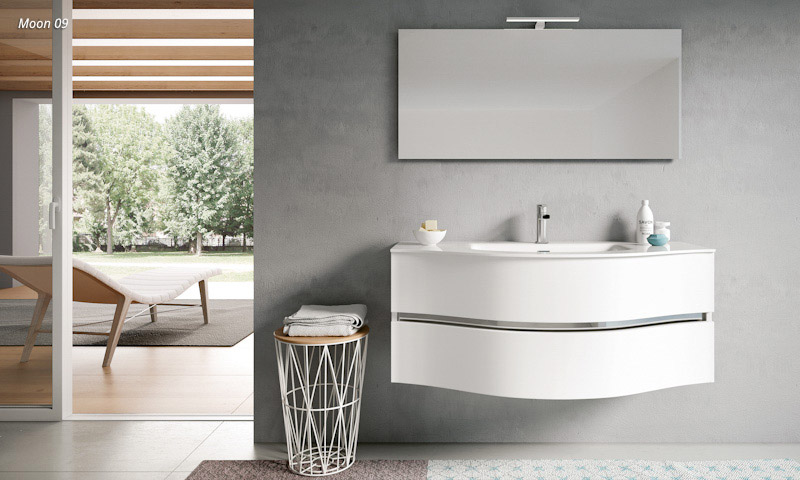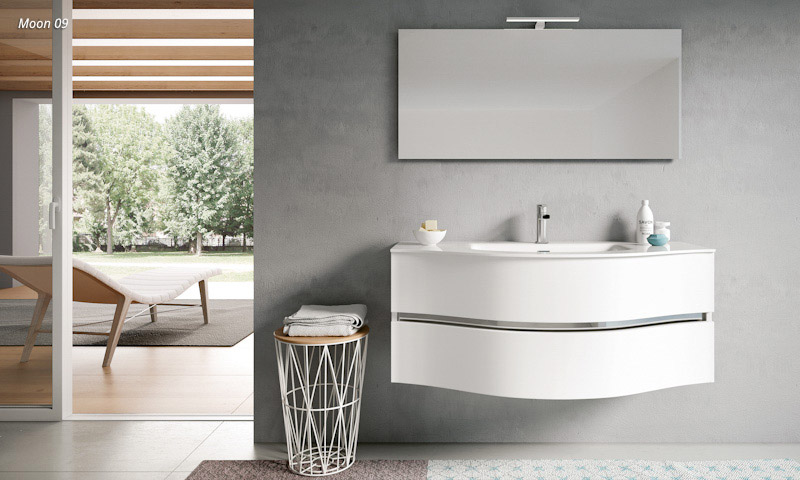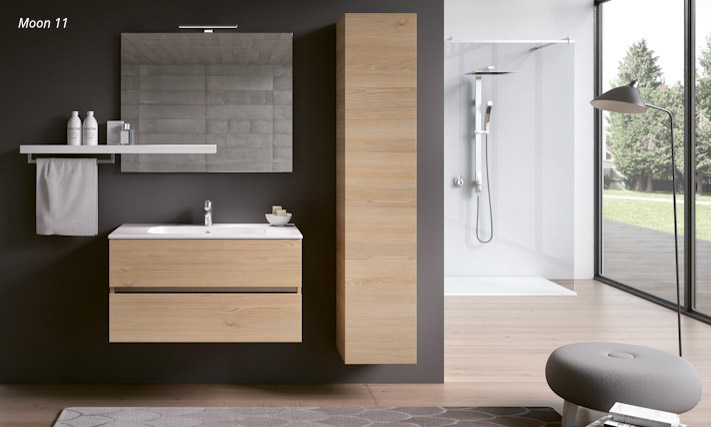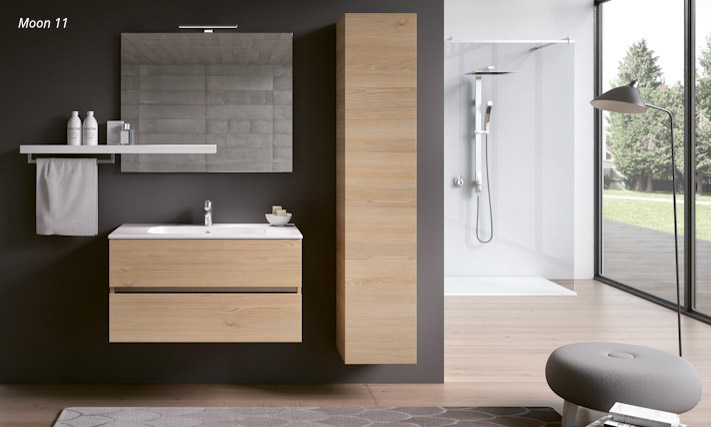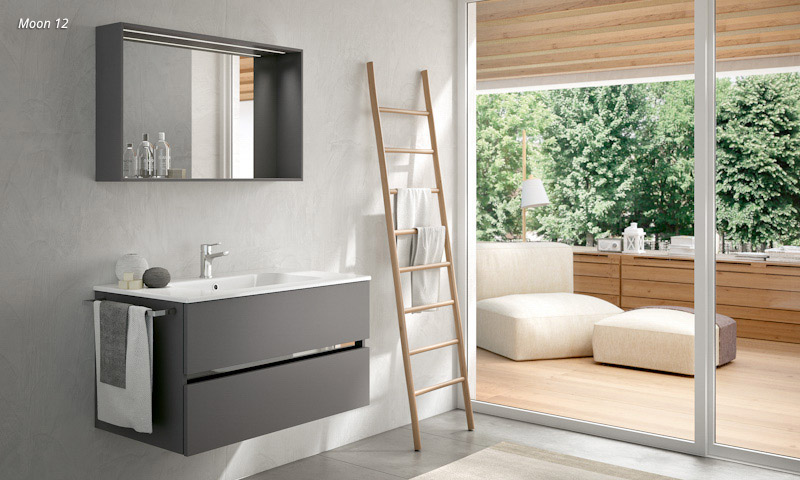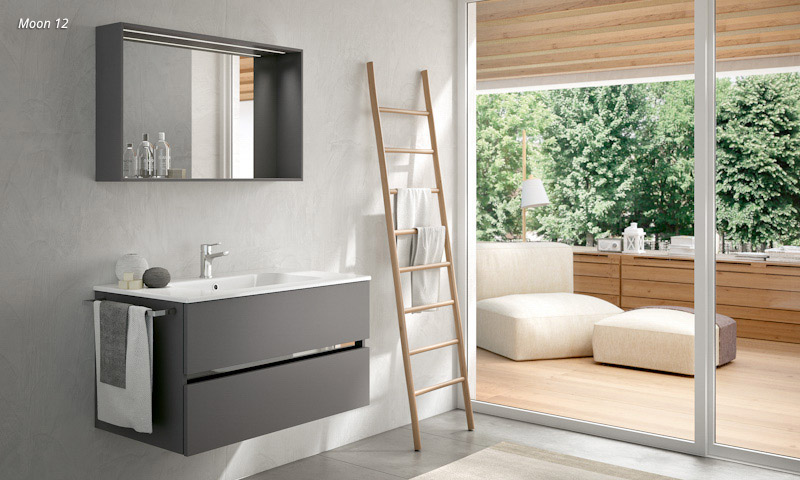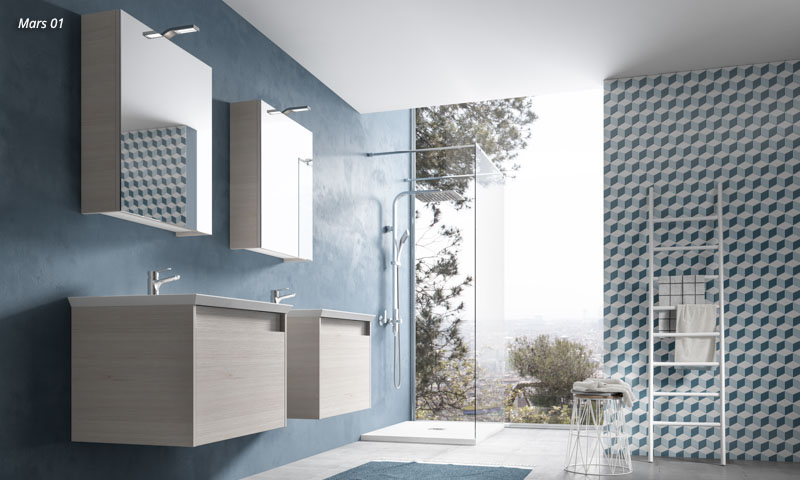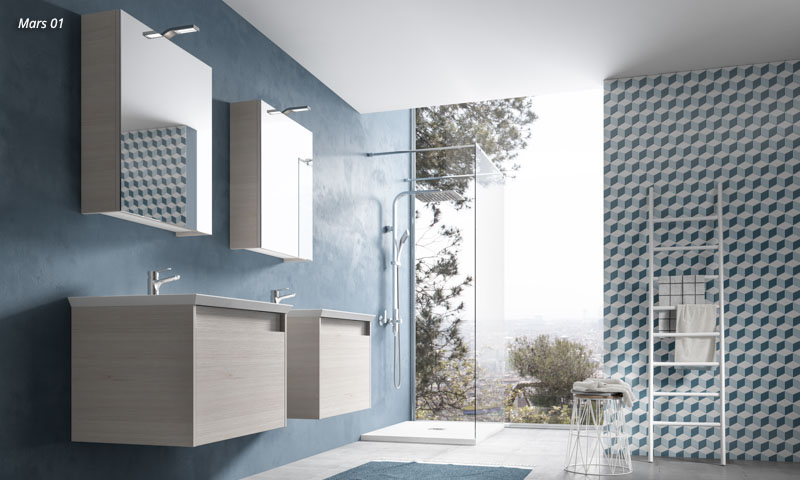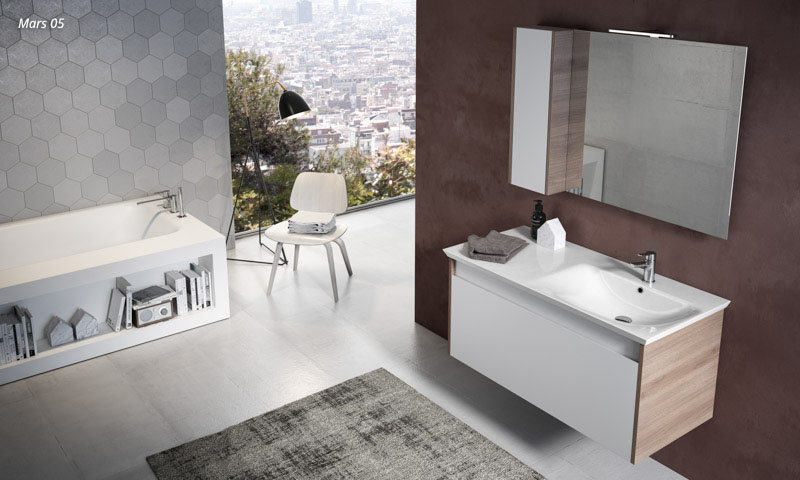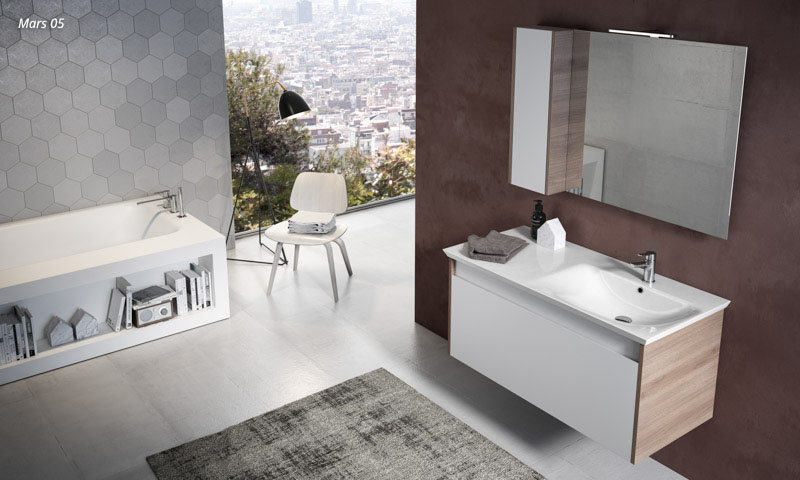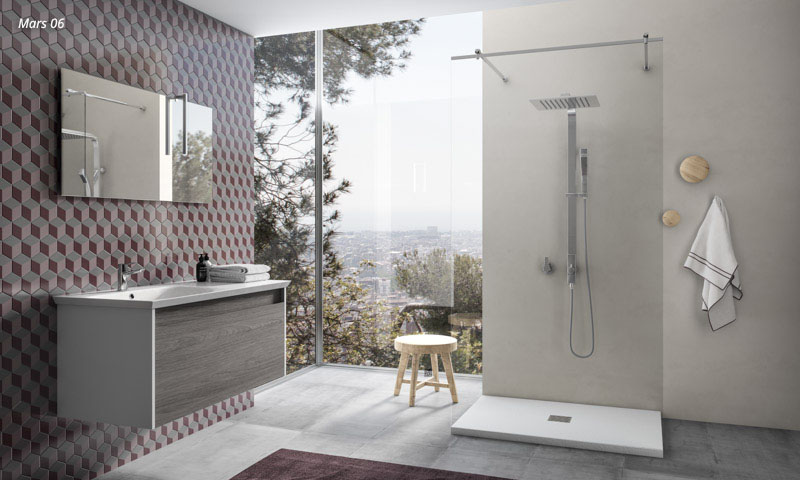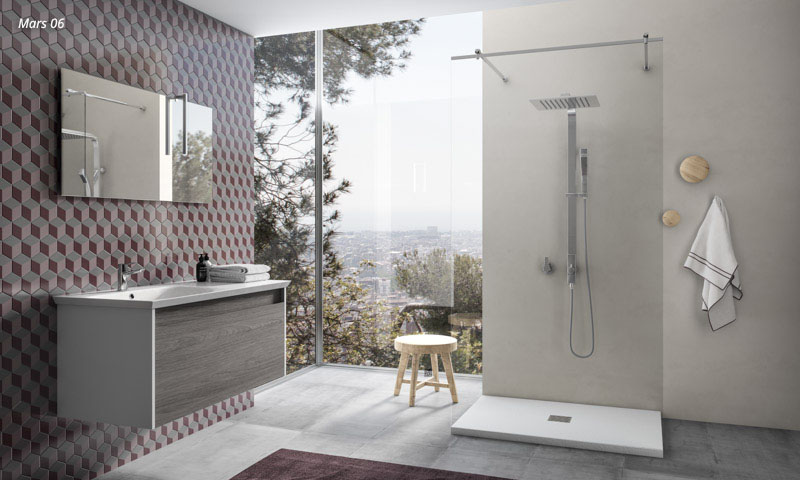 A modern bathroom vanity that represents the essence of good home design: everyday quality, function, and substance.
The Everyday collection by BMT Bagni comprises Moon, Mars, Mercury, and Jupiter. Vanities from these groups offer style, comfort, and convenience, in a variety of natural finishes and colors to make your bathroom a pleasant place to start and finish your day.
Enjoy neutral shades and sophisticated yet simple materials that can be customized into an infinite number of ways to create the perfect fit for your bathroom.  The variety of wood finishes, glass options, and the bright gloss and matte colors bring a refined elegance to contemporary residential interiors.
The collection features vanities, countertops with integrated sinks, free-standing or built-in bathtubs, shower trays. mirrors, and linen cabinets. Vanity drawers are large and extend fully to offer maximum storage. Every unit is designed with elegant, geometric lines and a deep knowledge of materials. Some vanities are available with an optional second drawer or countertop with an elegant beveled edge.
BMT offers original design, high quality, and exceptional finishes that are 100% produced in Italy. This family-owned company was founded in 1971. Forty years later, the company stays true to its artisan roots while integrating modern technology into its manufacturing process. BMT is committed to protecting the environment through the use of renewable energy and in-house recycling programs.
Download the Everyday catalog