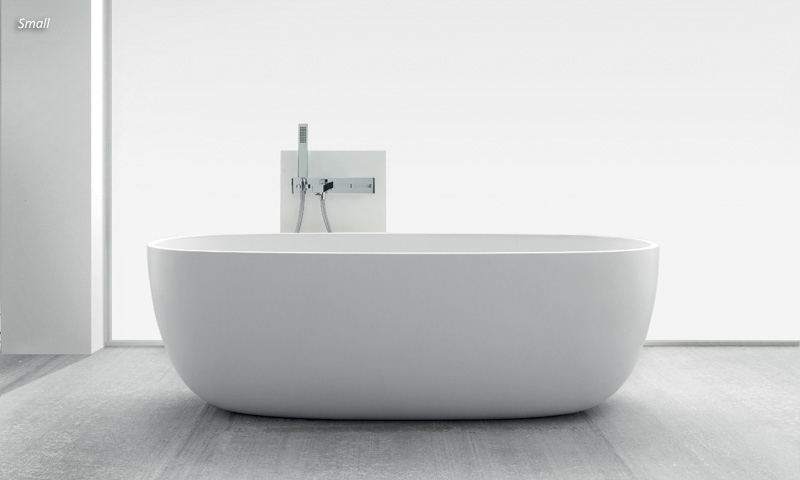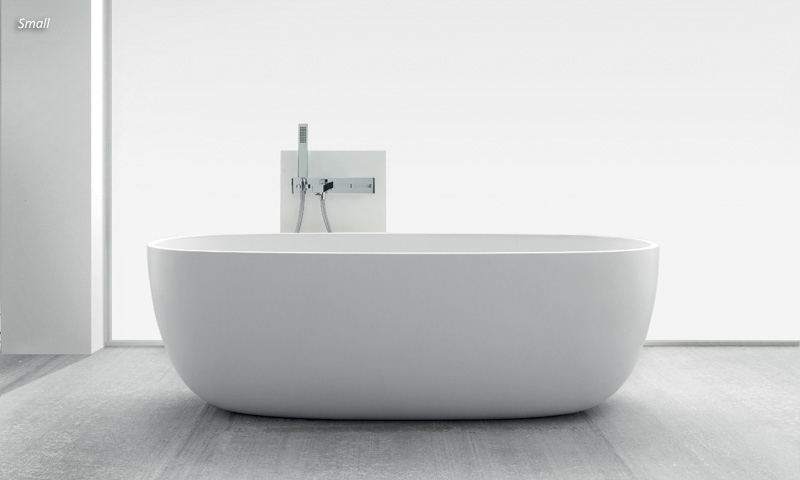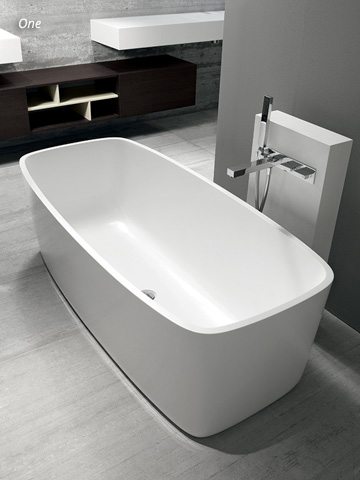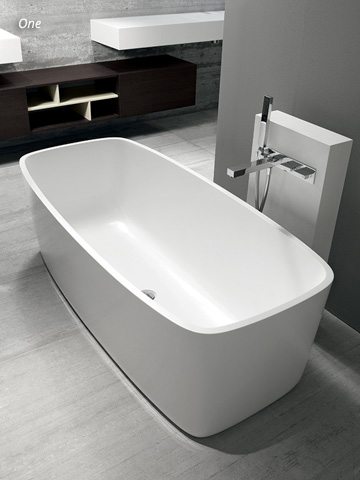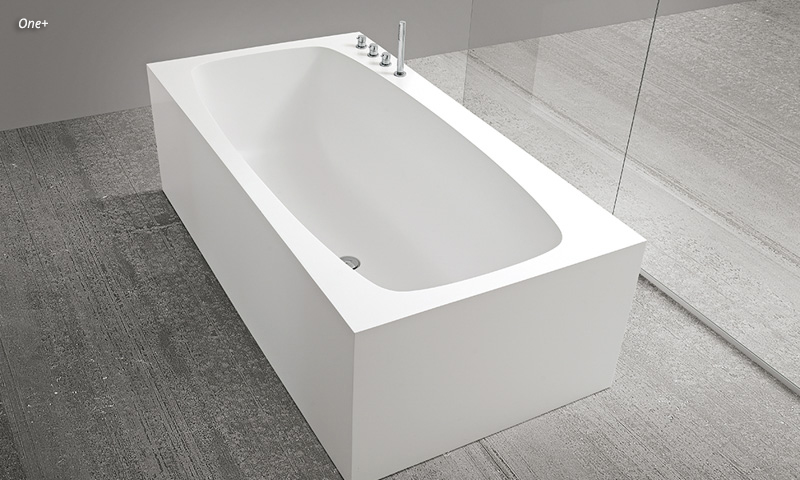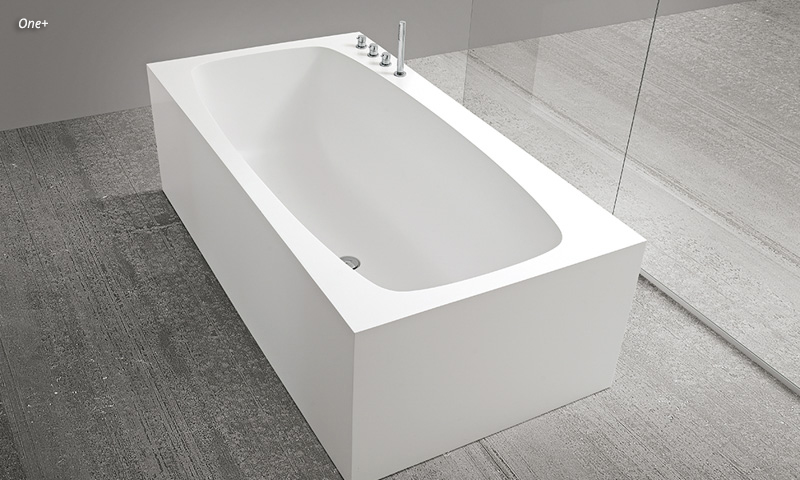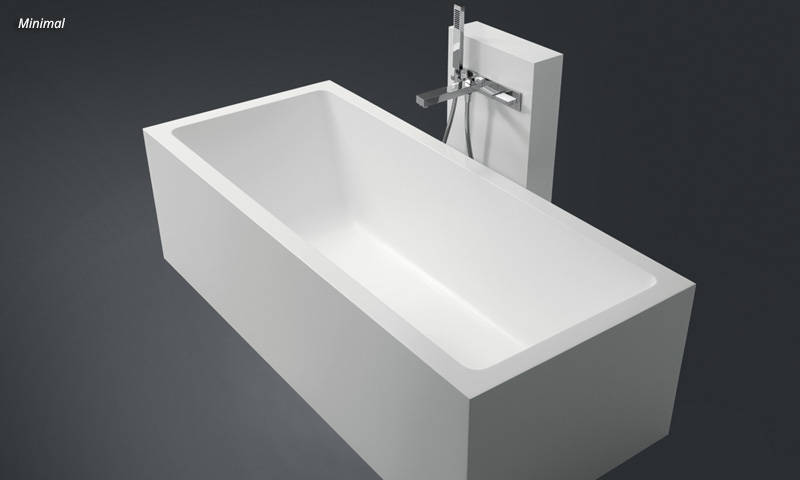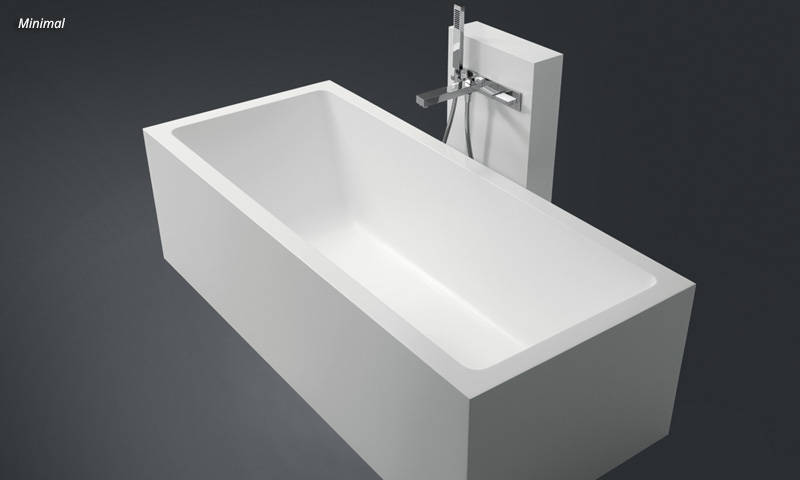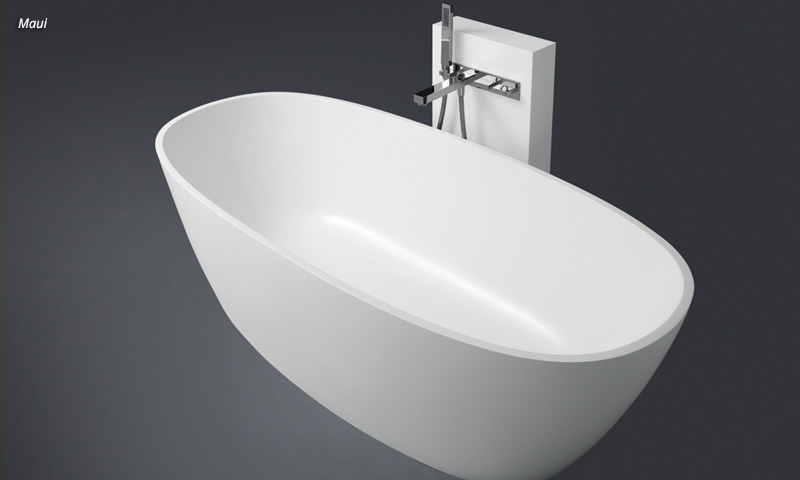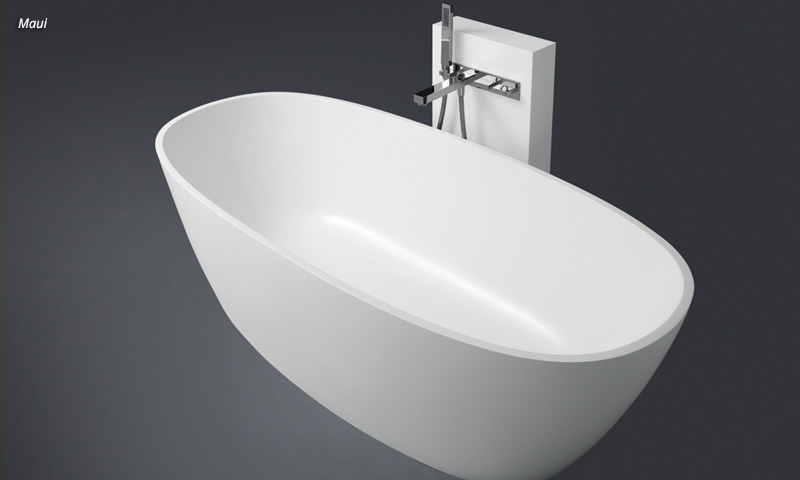 Five different bathtub models from Casabath, all available in matte white Monolith engineered stone.
Each model includes a plughole and plug. Depending on the model, the plug may come in chrome-plated brass with an up-down closing system and an overflow, or with an automatic overflow built into the plughole. The bases for the basins are prepared so that the units may be secured to the floor with a thin line of silicone.
Monolith is the first solid bathroom surface created and manufactured in Italy. This material is used to make countertops, sinks, shower bases, bathtubs, and bathroom furnishings. This man-made material is superior to slab materials because of its even texture and because Monolith products are created using single-piece molds. It is available in more than 200 colors and textures. These products can be cleaned daily with ordinary, non-abrasive cleansing creams. Every product is supplied with a cleaning and maintenance kit, depending on the finish and color of the piece.
Casabath has been producing bathroom furniture since 1987. Their products have long been valued for their high performance, aesthetics, and high-quality construction.