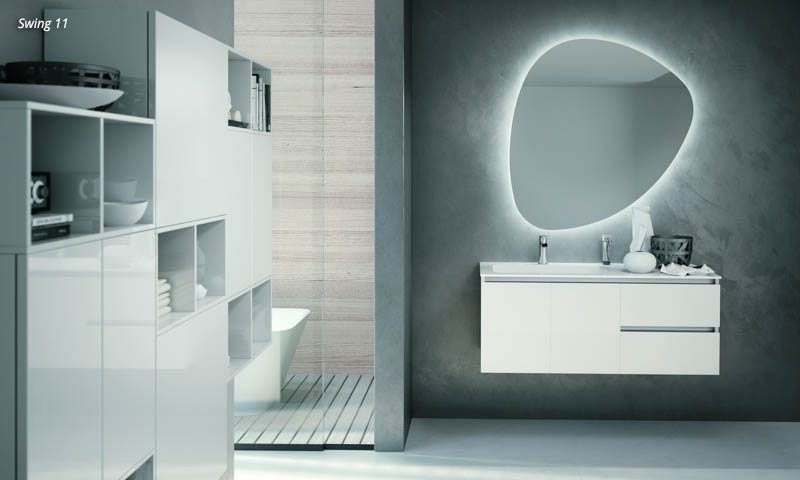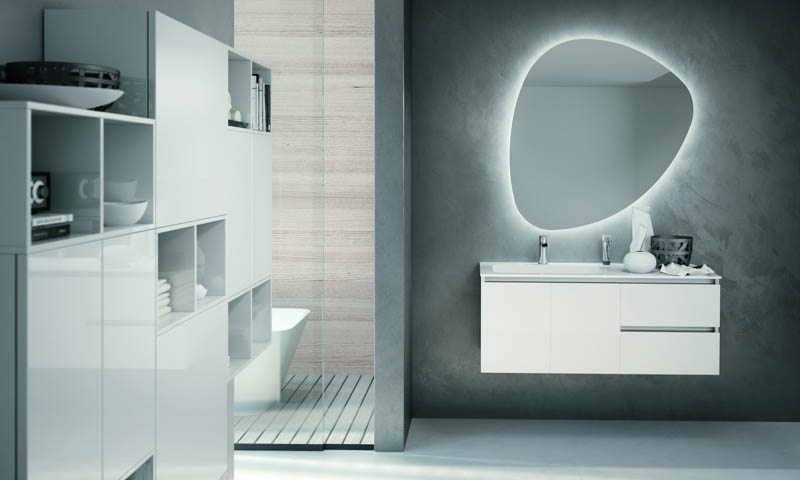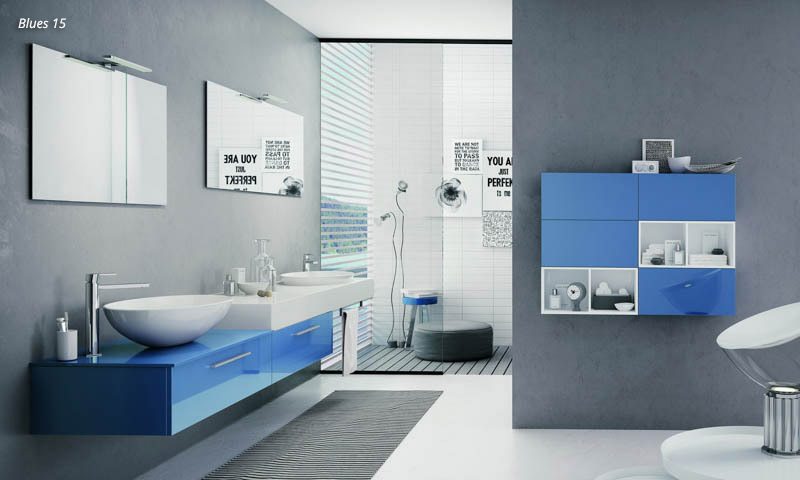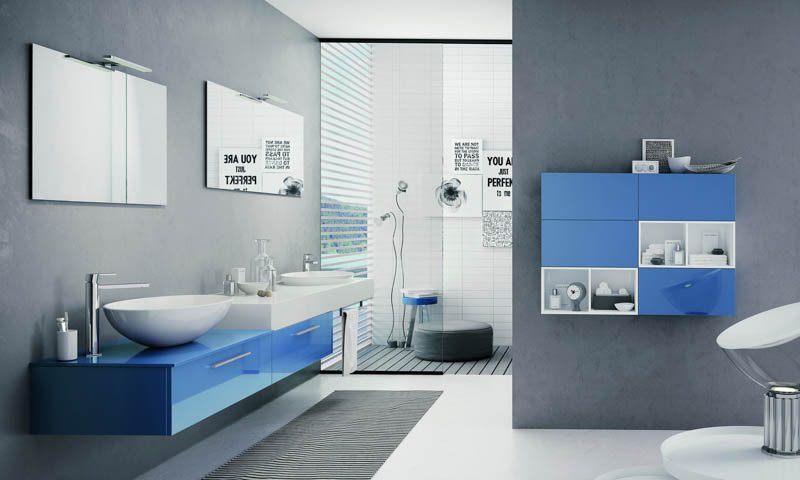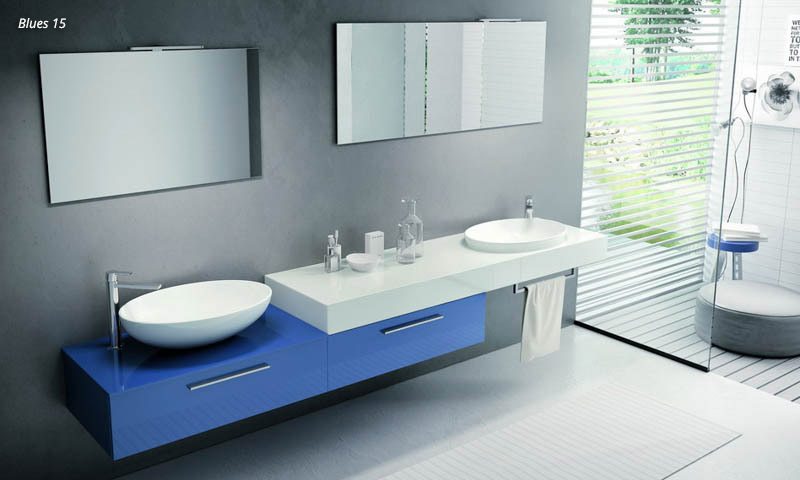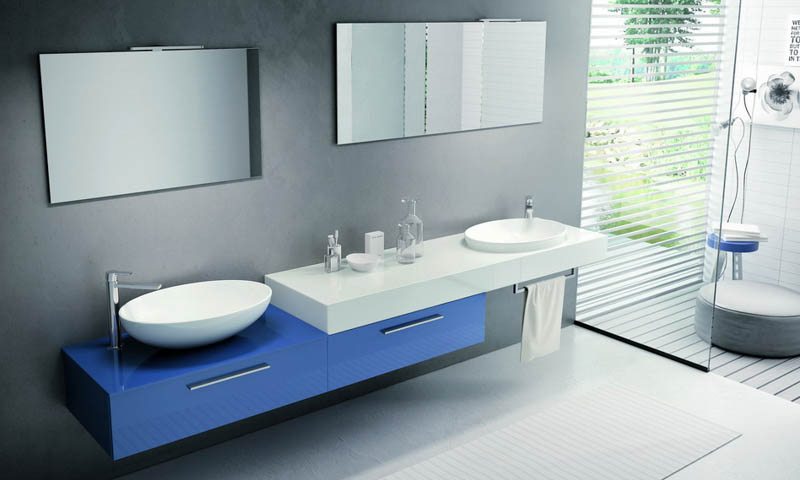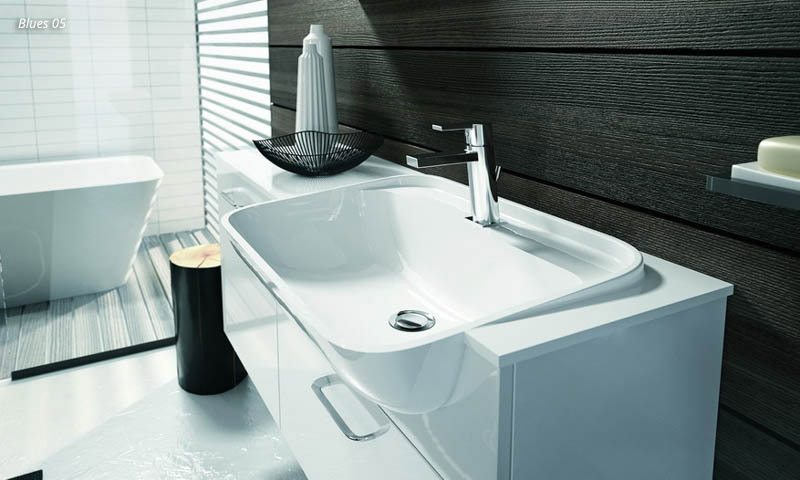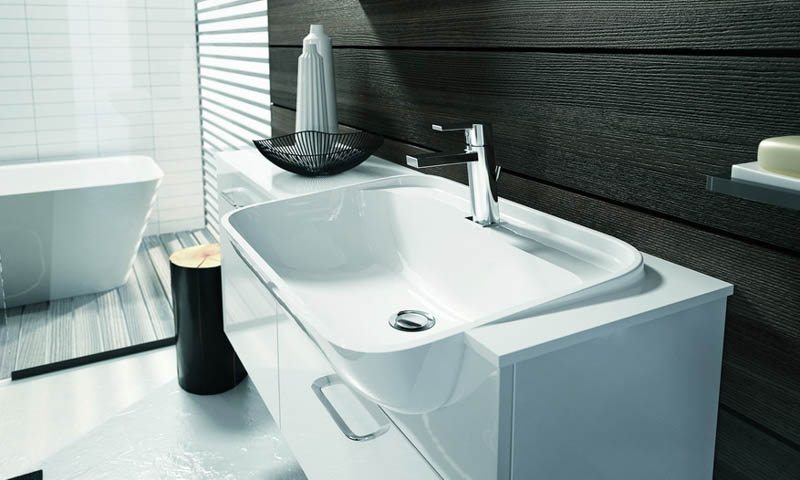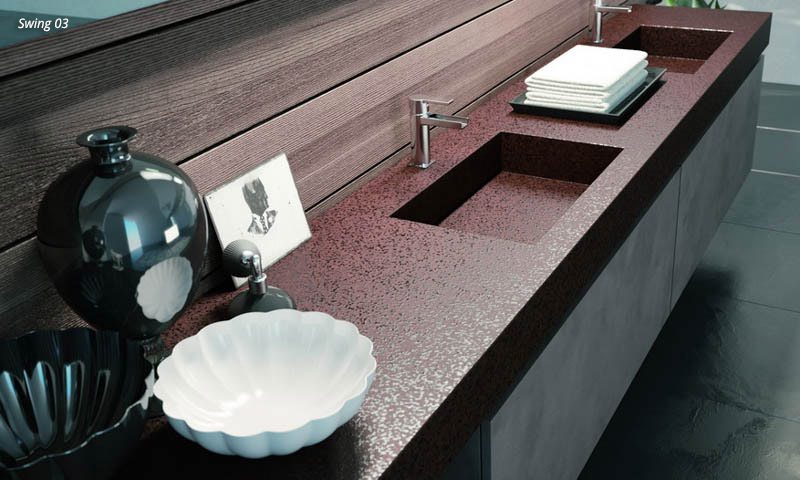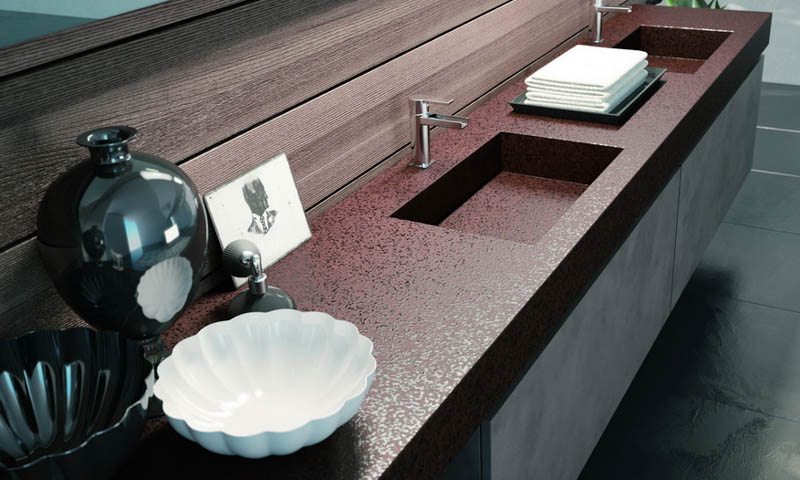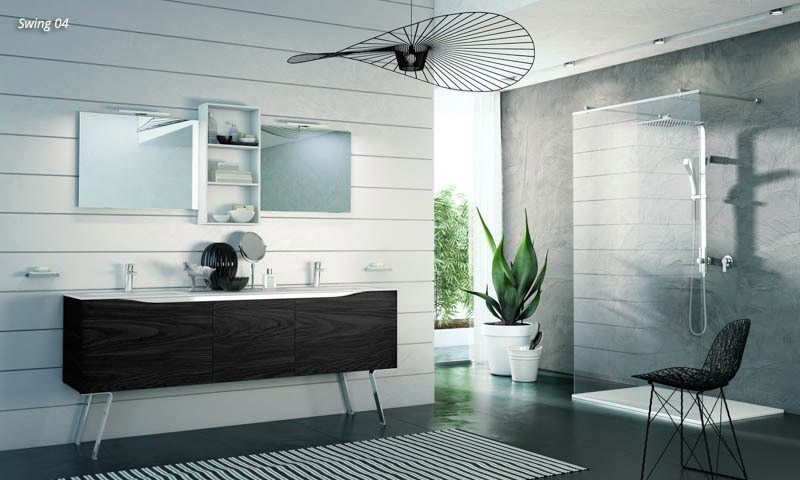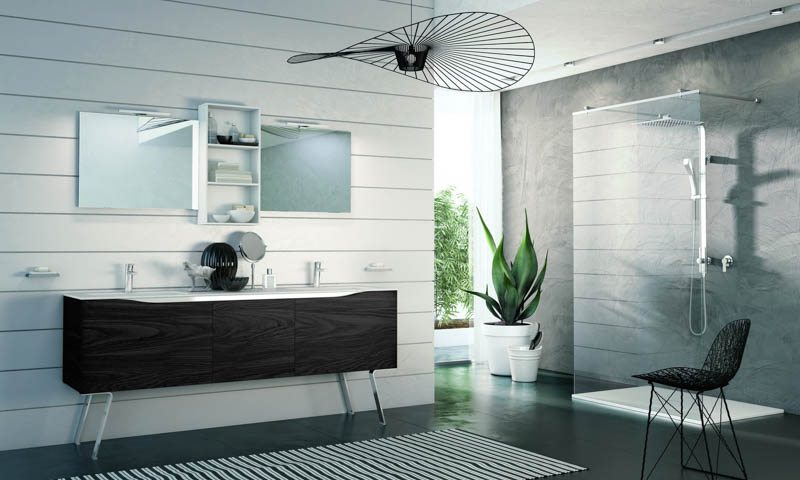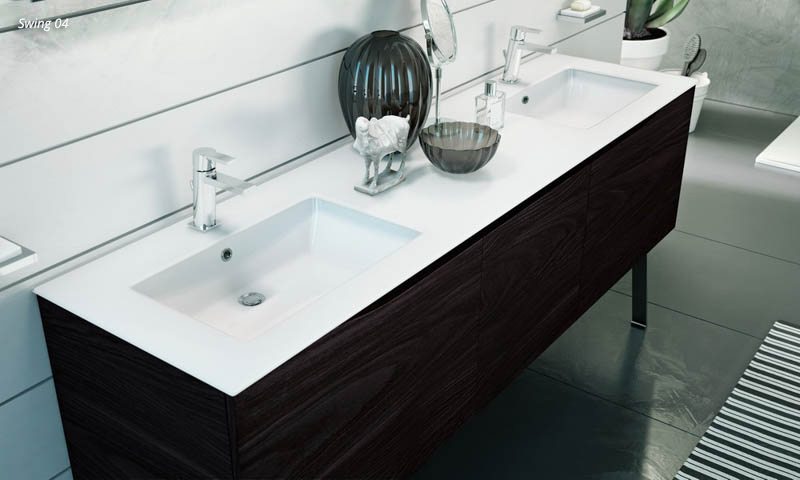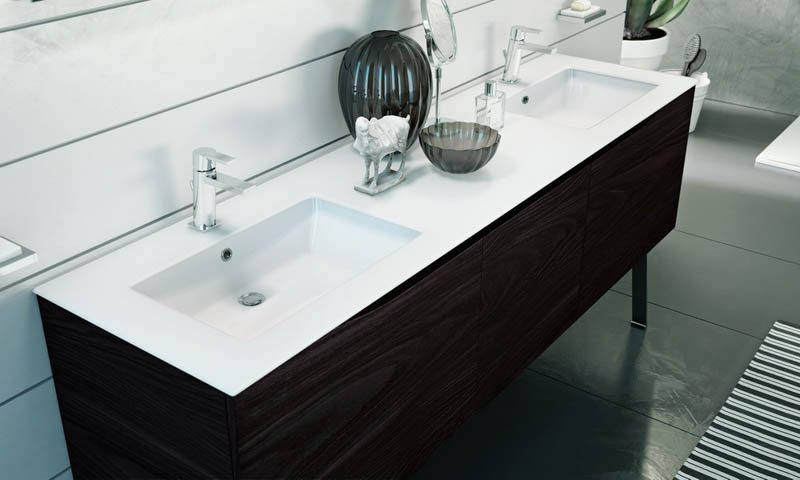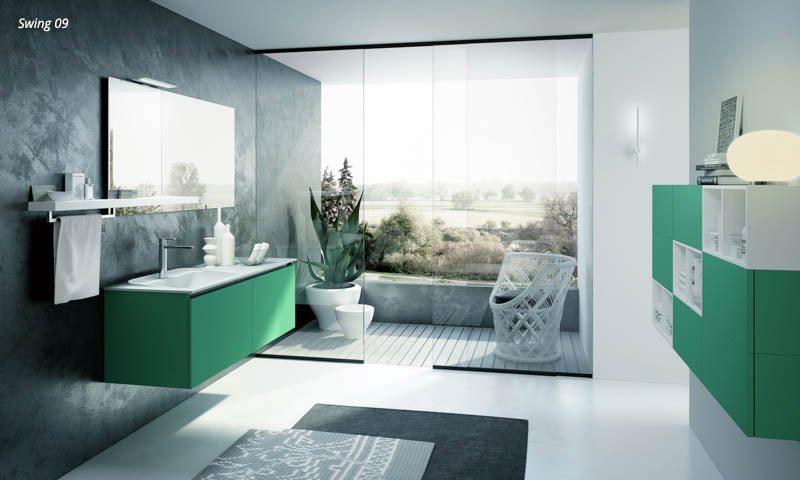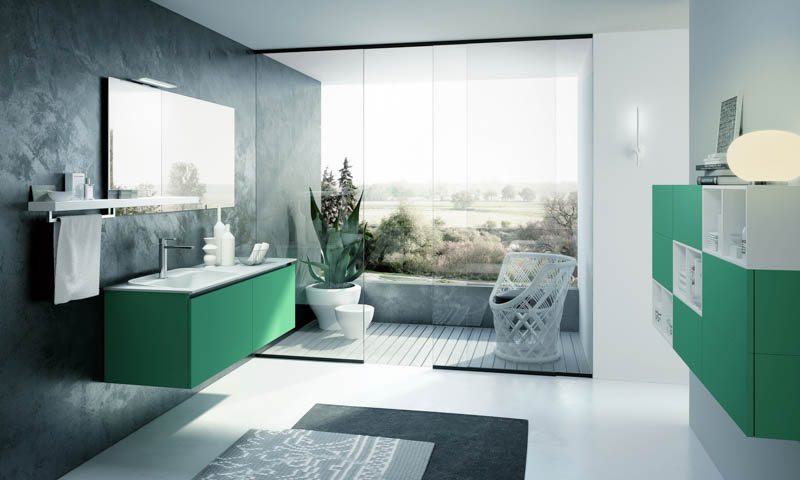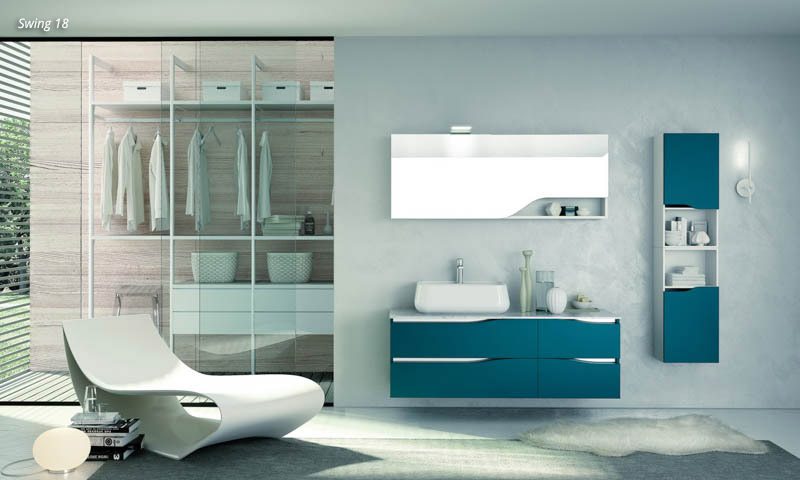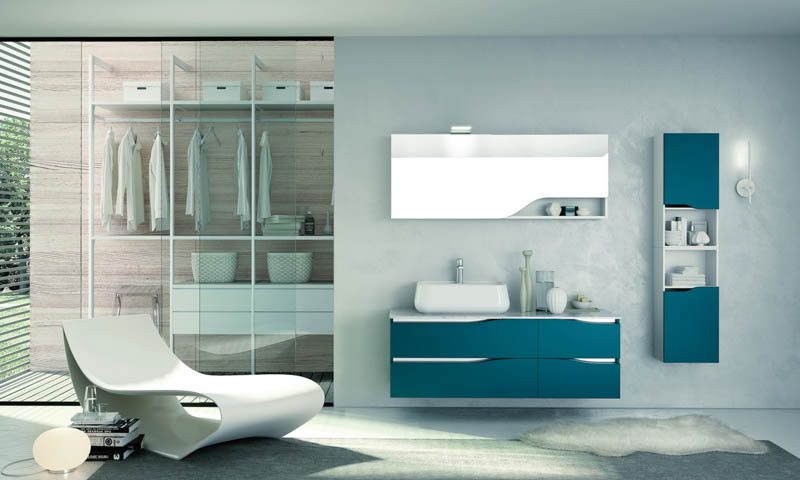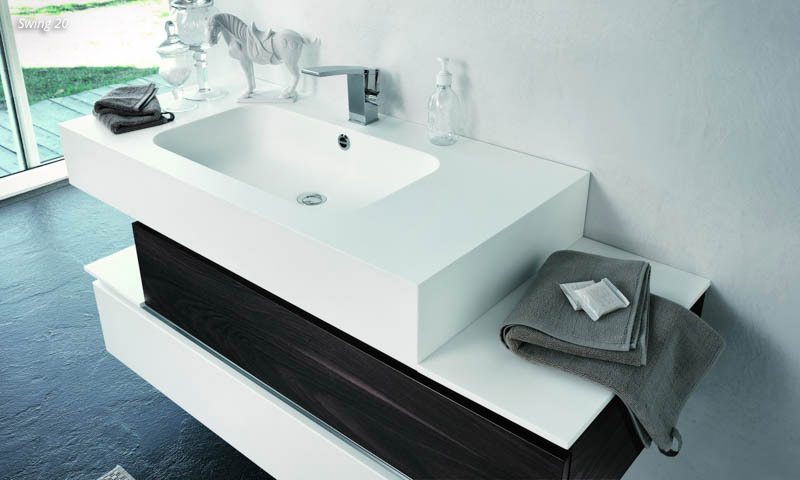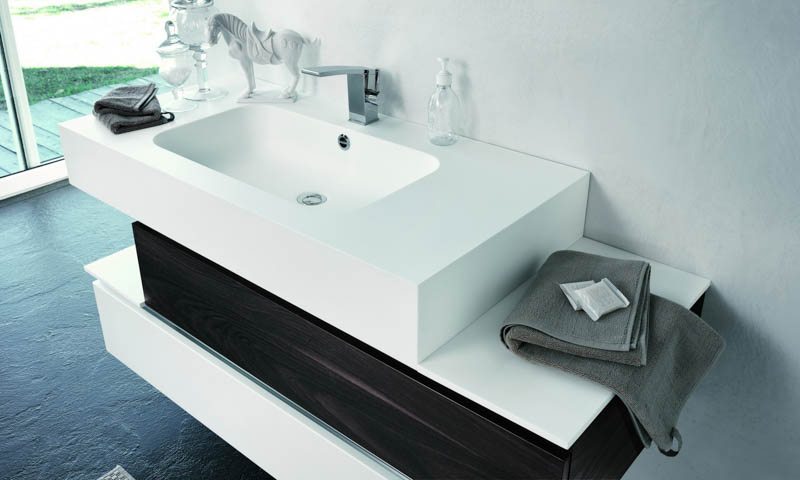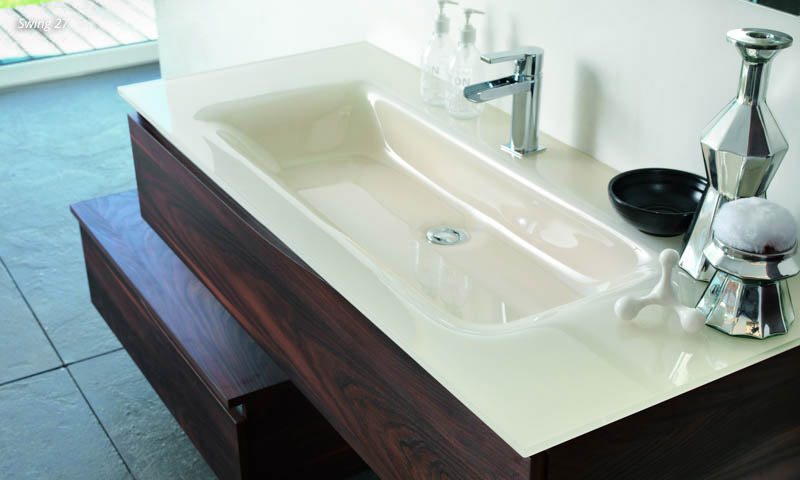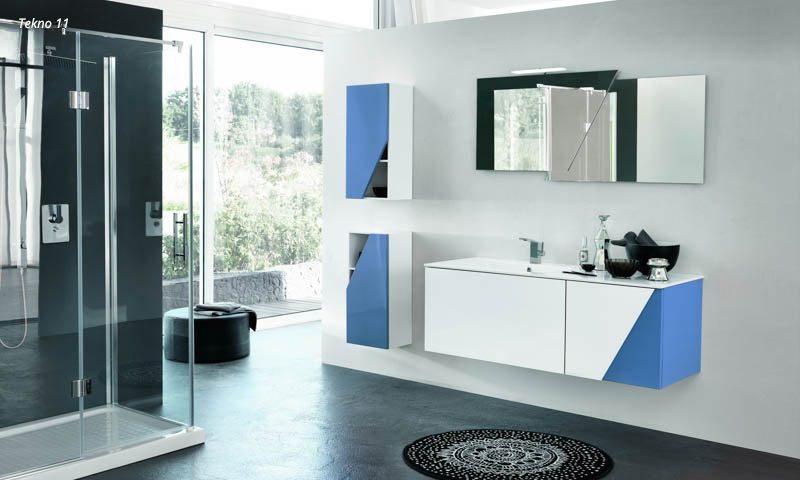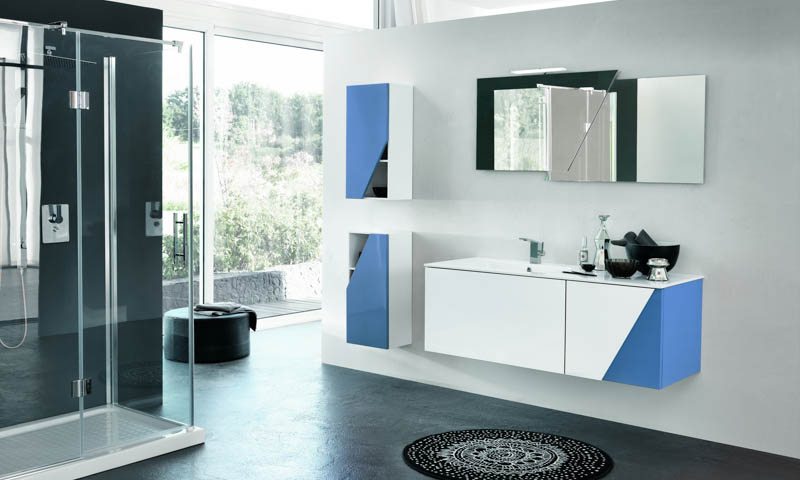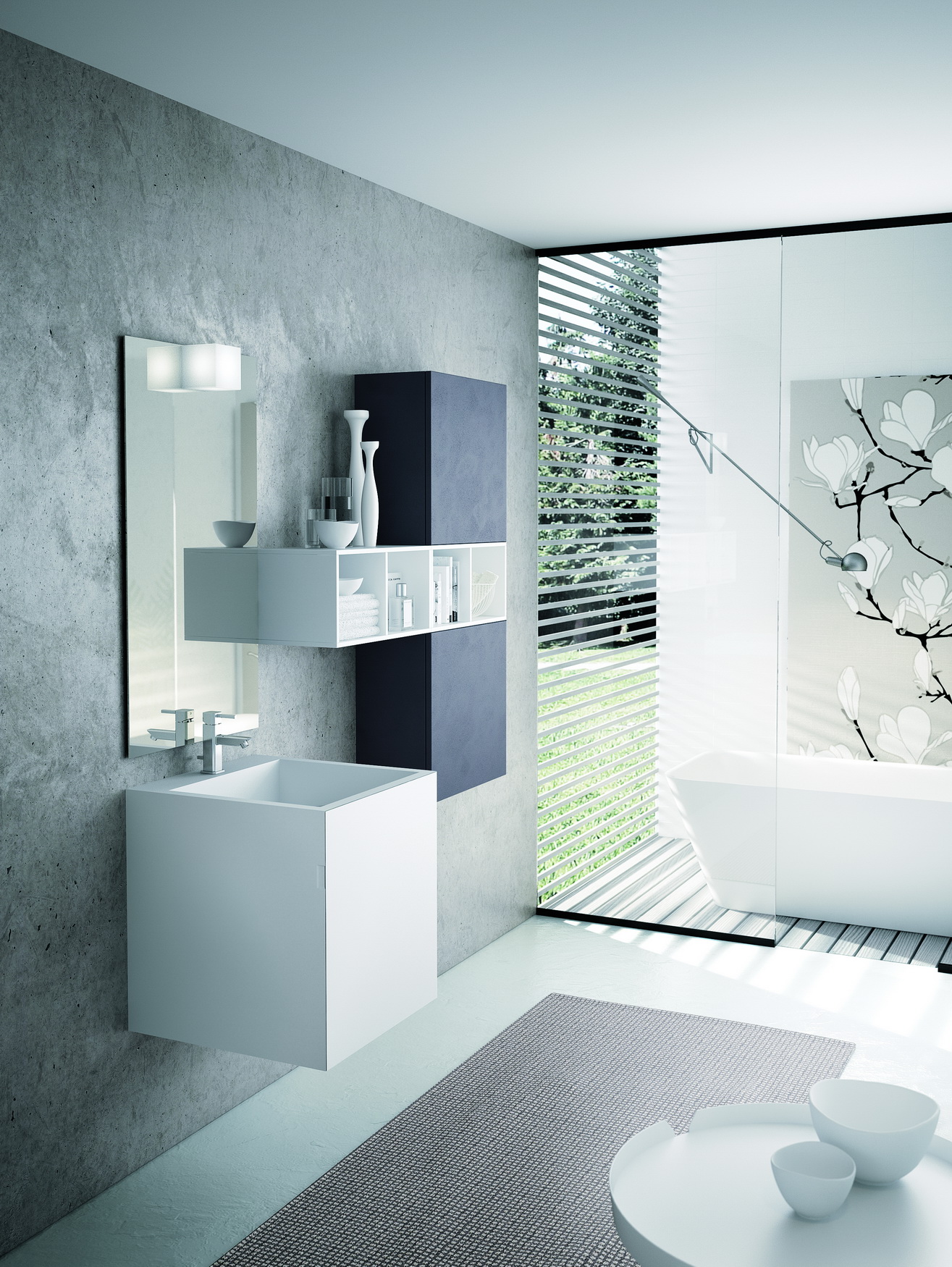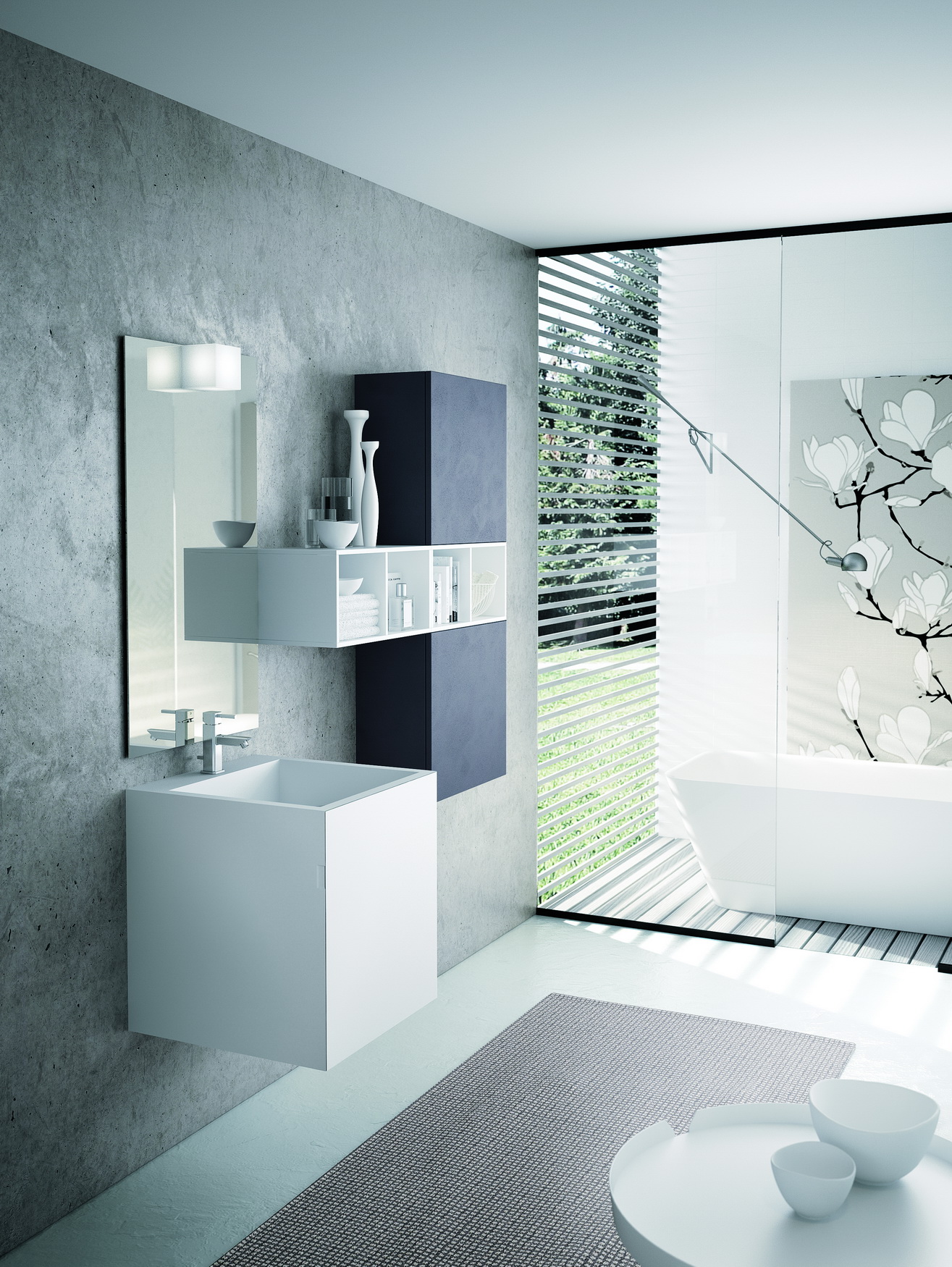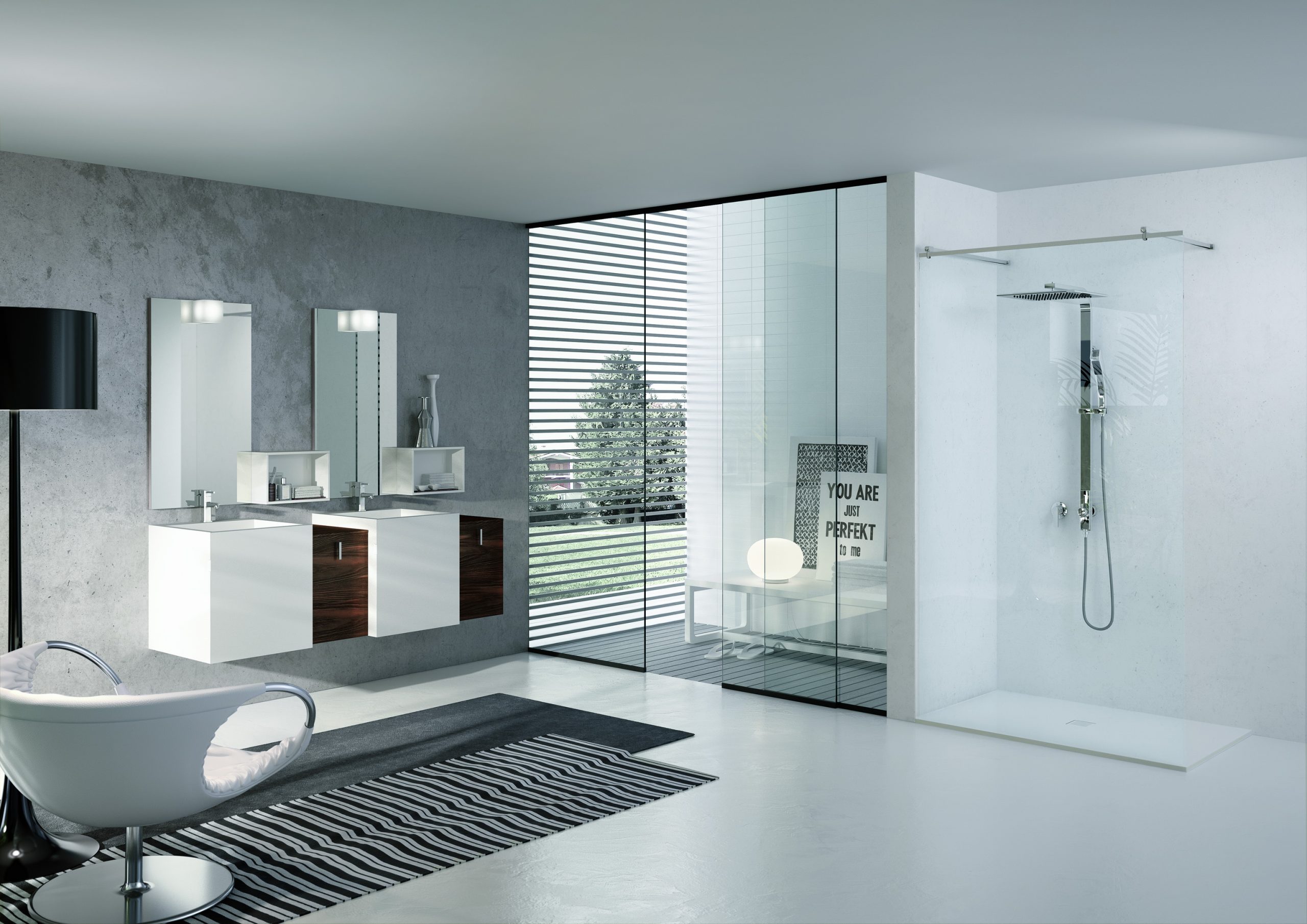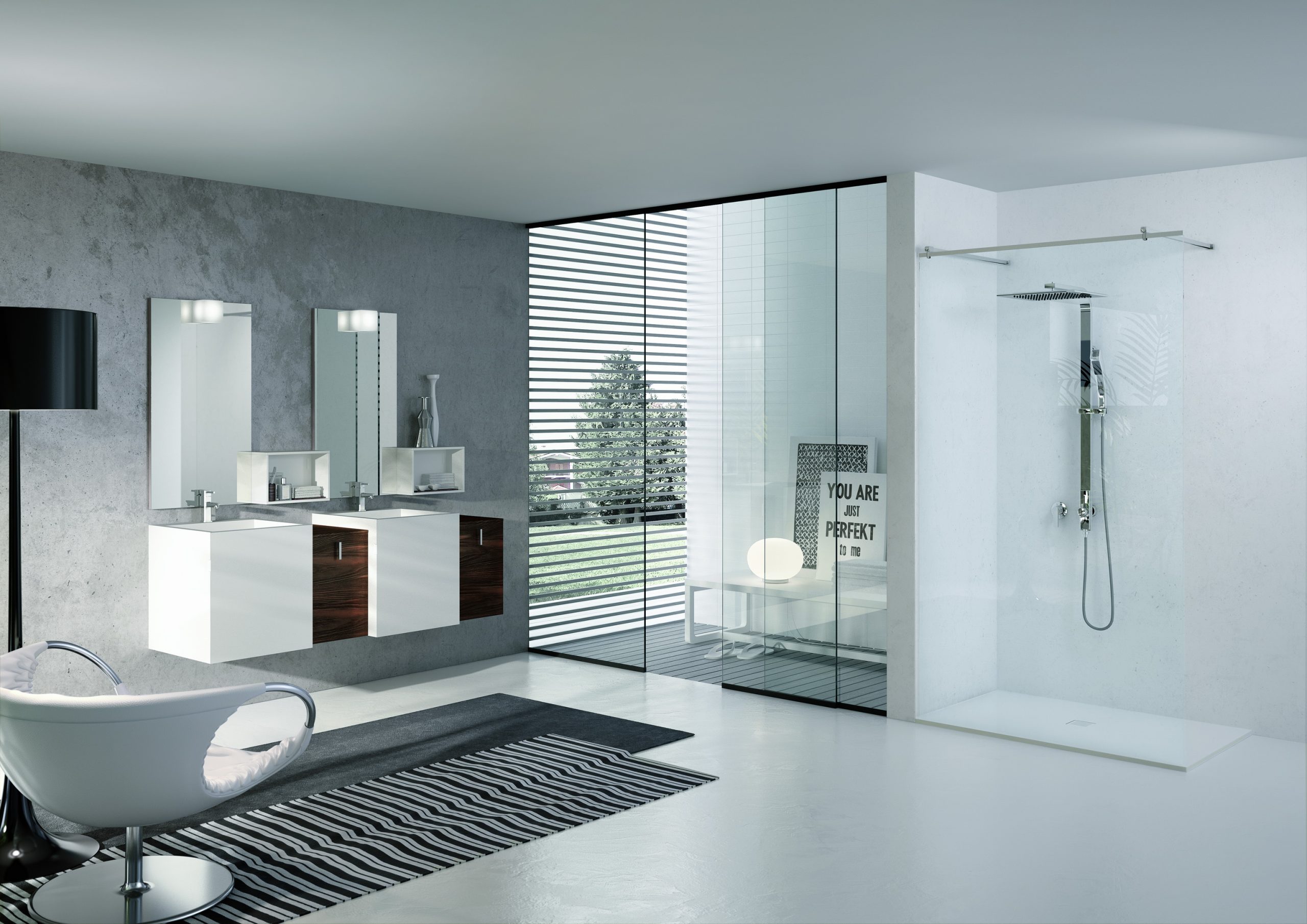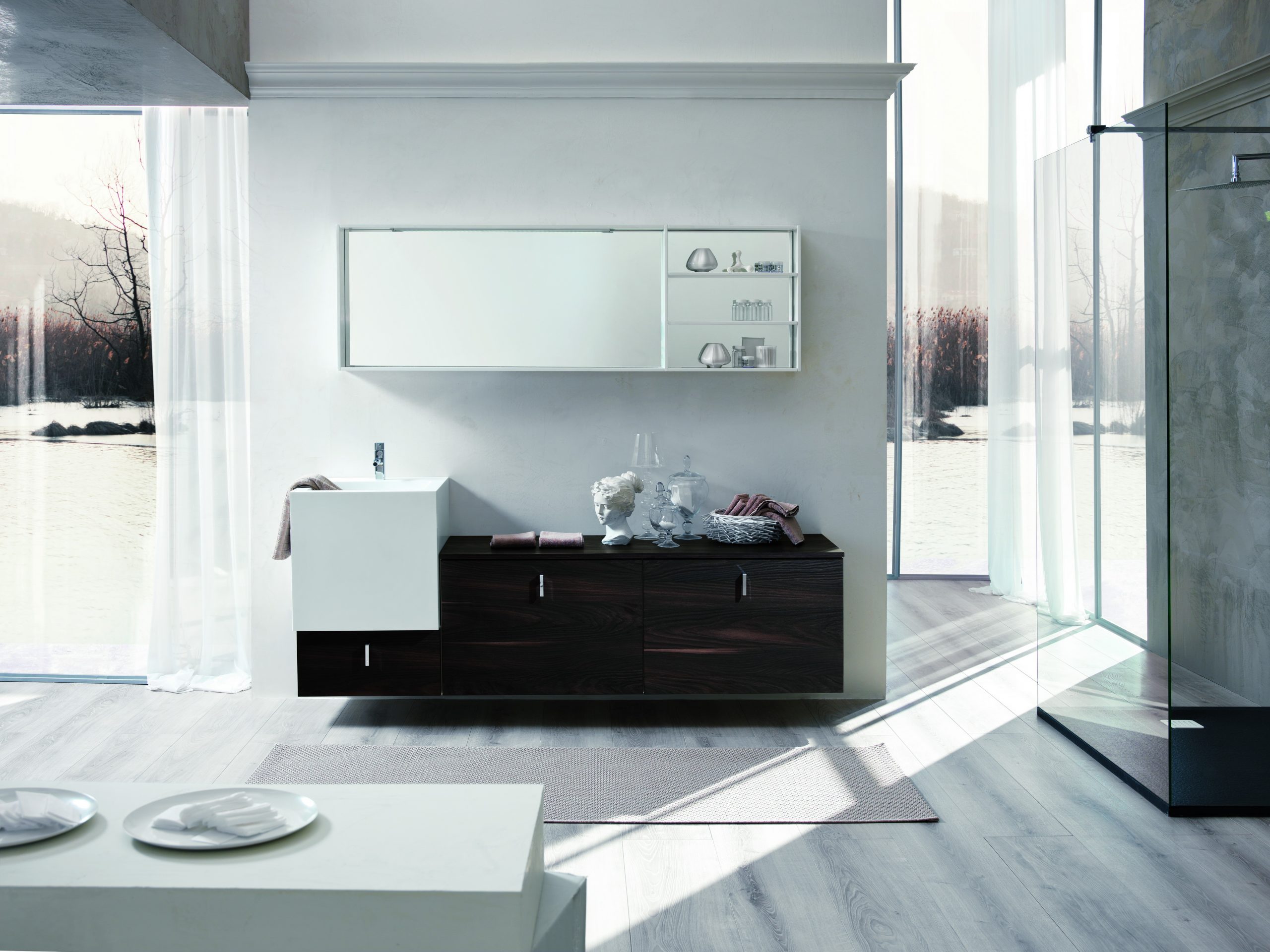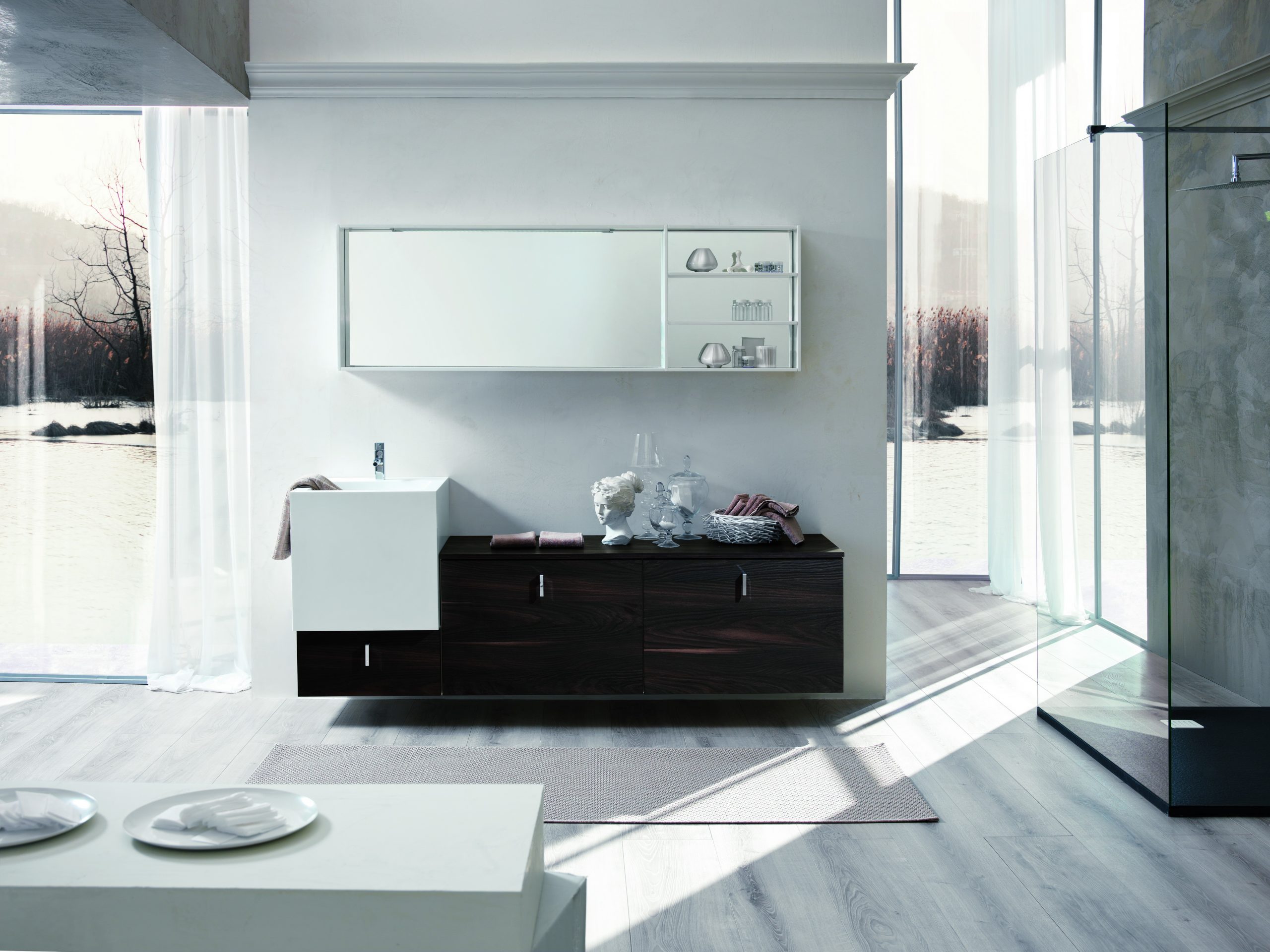 Sound is made up of Tekno, Funky, Swing, and Blues—four distinct collections, united by their modern lines, unique textures, and huge selection of finishes.
Tekno's sharp variations make this model unique. The geometries of the vanity doors encourage customers to create their own daring color combinations. Funky is marked by the Tecnoril washbasin cube—a sophisticated design packed with personality. The basic design of Swing mirrors the movement and style of the dance craze by the same name, while Blues is inspired by the very roots of rhythm, a versatile collection characterized by its simple, musical structure.
The Sound collections offer one of BMT's largest selections of countertop materials, including Tecnoril, Gelcrill, Laminam porcelain stone laminate, and quartz.
BMT offers original design, high quality, and exceptional finishes that are 100% produced in Italy. This family-owned company was founded in 1971. Forty years later, the company stays true to its artisan roots while integrating modern technology into its manufacturing process. BMT is committed to protecting the environment through the use of renewable energy and in-house recycling programs.