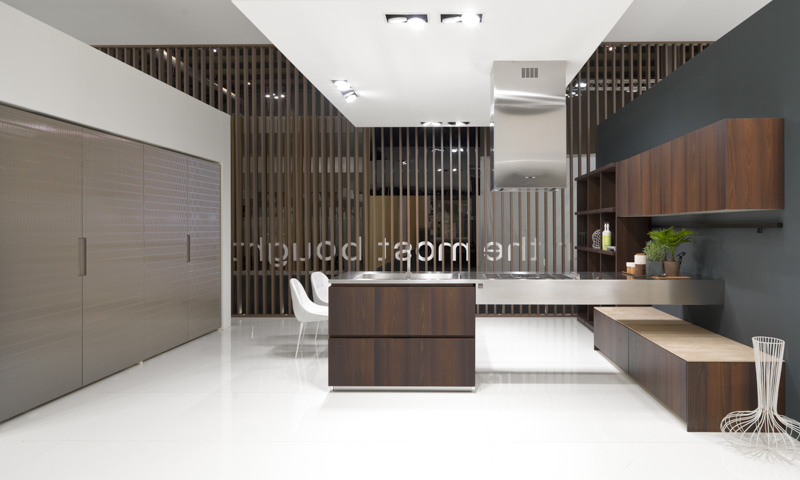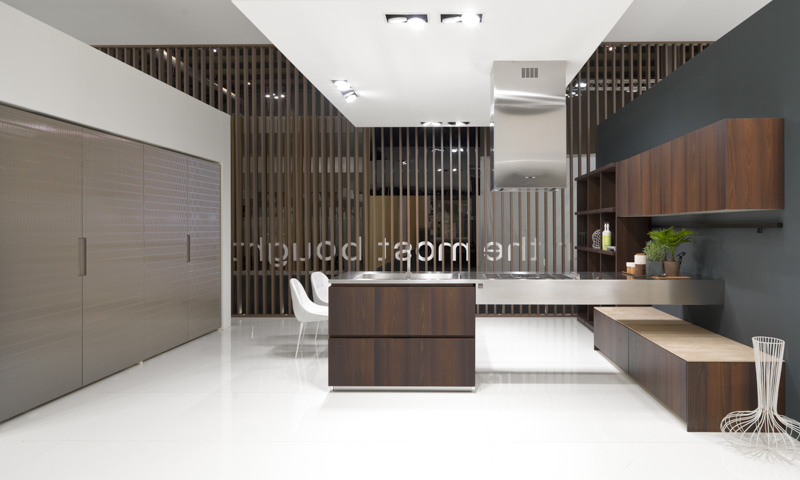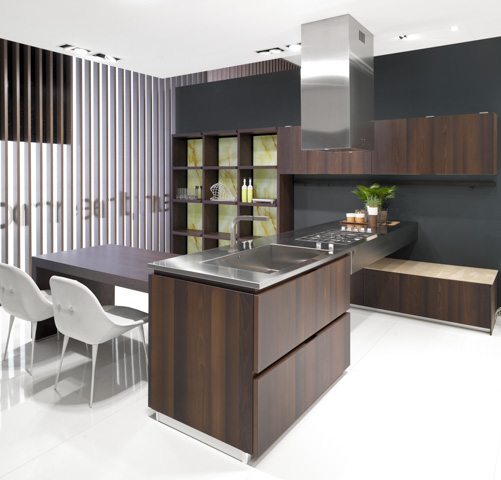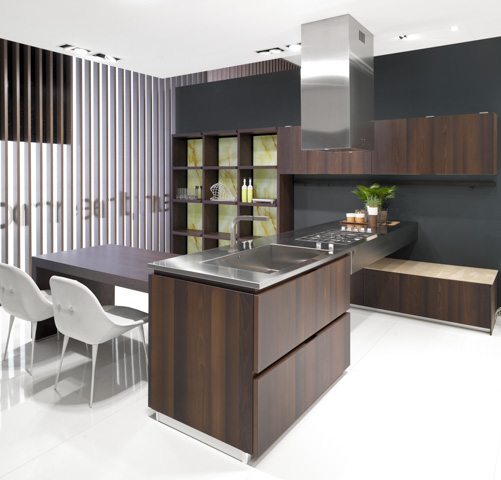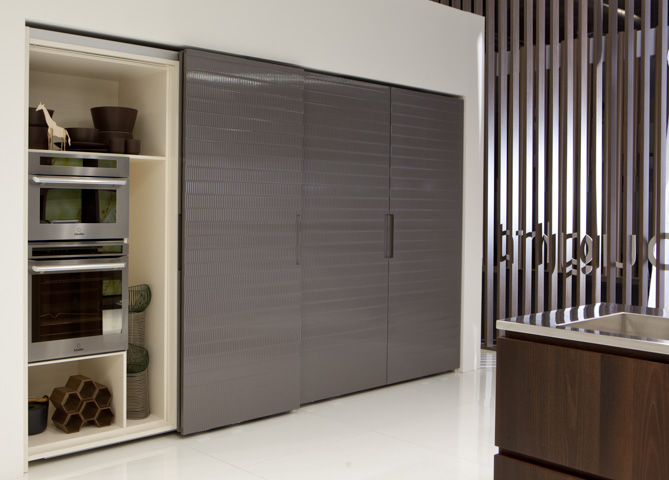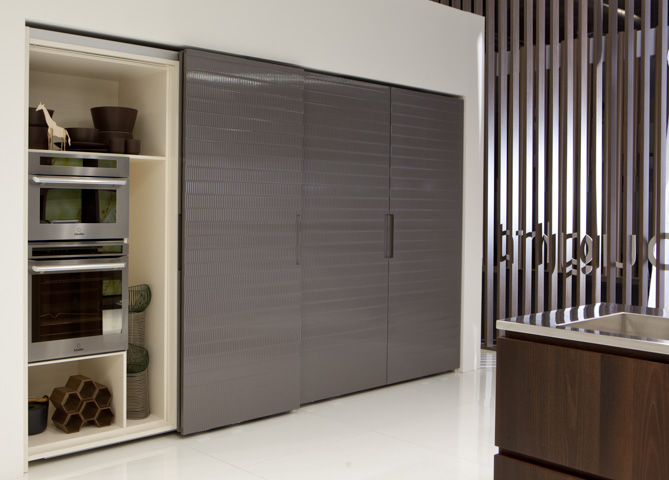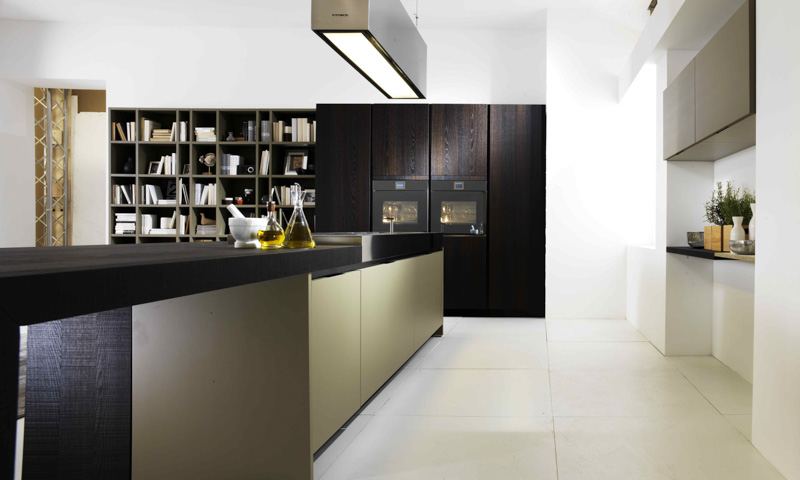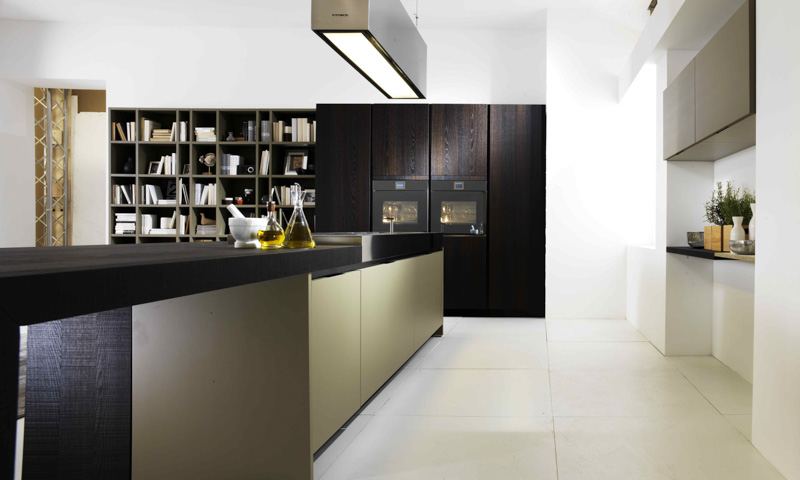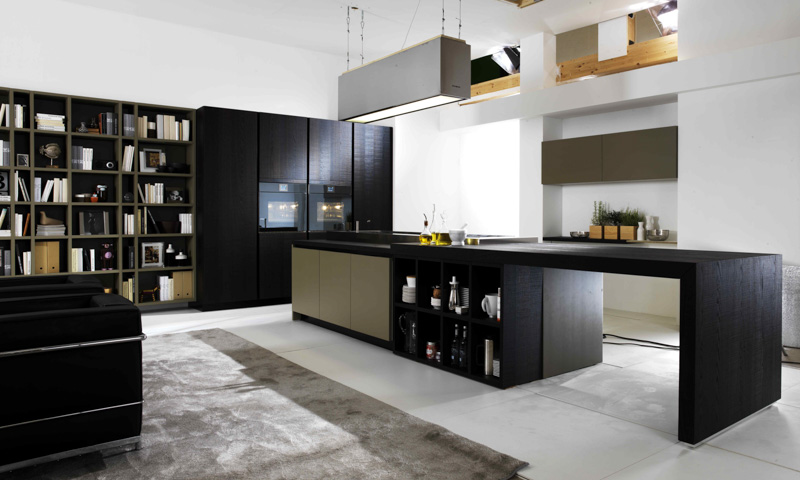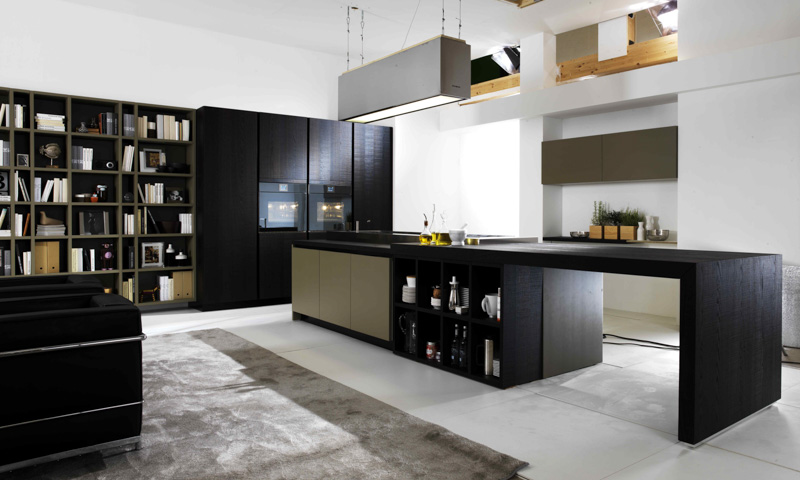 Royale rewrites the rules for modern kitchen cabinets, from a utilitarian room to pure aesthetic ambiance.
Industrial designer Marco Corti creates modern kitchen cabinets for your modern lifestyle. This collection blends contemporary rhythms with the dynamic requirements of the 21st century. Influenced by the environment where we live, Royale perfectly interprets these new requirements and rewrites the rules of the kitchen space becoming an integral and integrated part of the living area.
This collection features 28mm thick doors and drawers in a huge variety of shapes and sizes to ensure that your kitchen meets your exact specifications. Cabinets are available in laminate wood finishes, matte and brushed glossy lacquers, glass, and precious natural woods like ebony and heat-treated oak.
Royale is a real recipe thought up to cook and to move in an ergonomic way, encouraging you to sit and linger in this comfortable and inviting space.
Rastelli Cucine is the brainchild of Renzo Rastelli, owner of Aran Cucine. The brand was founded to bring together the best design and the highest-quality kitchen manufacturing products to create a modern kitchen that epitomizes luxury and status. Rastelli collections are designed by world-renowned designers including Karim Rashid and Ferruccio Laviani. Rastelli kitchens also meet high standards for ergonomic design and environmental sustainability; Rastelli operates according to the strictest environmental standards.
Download the Royale catalog