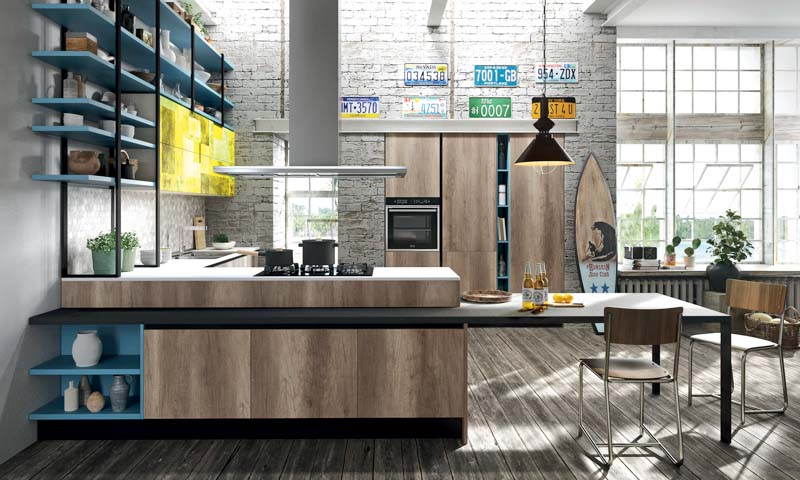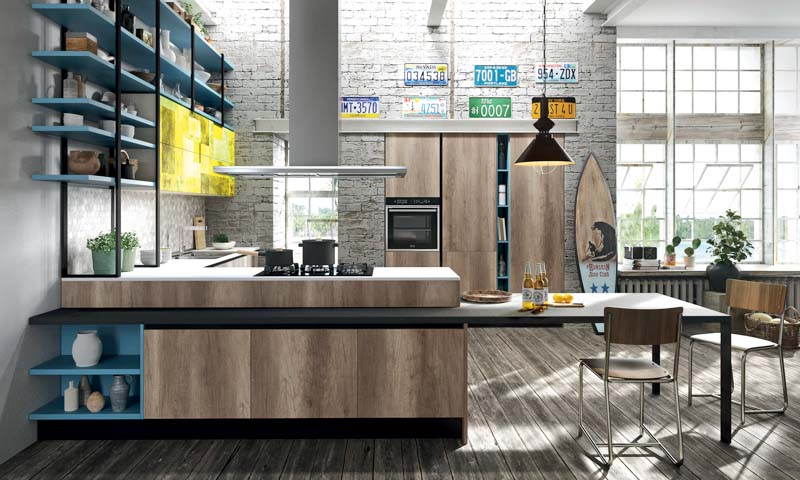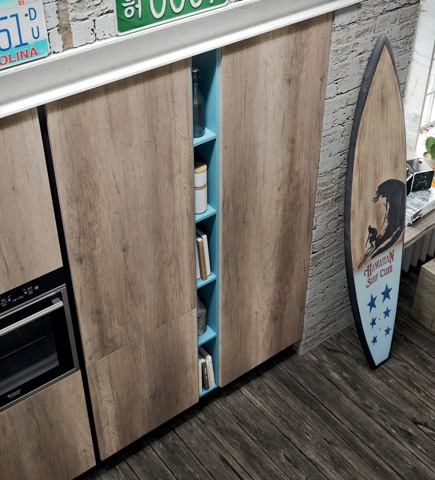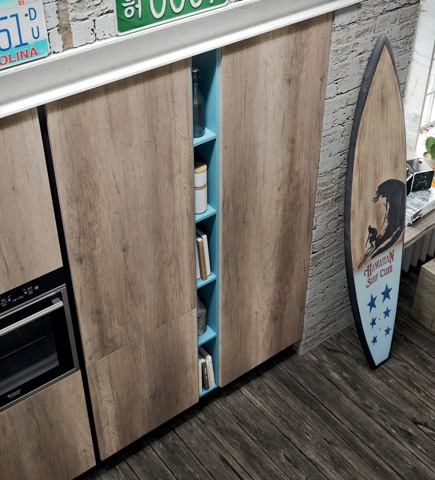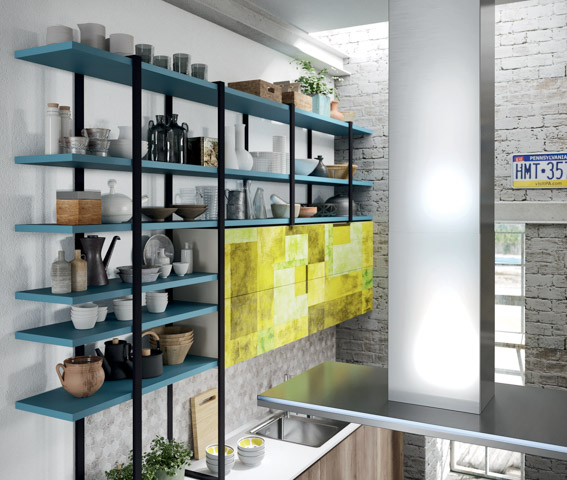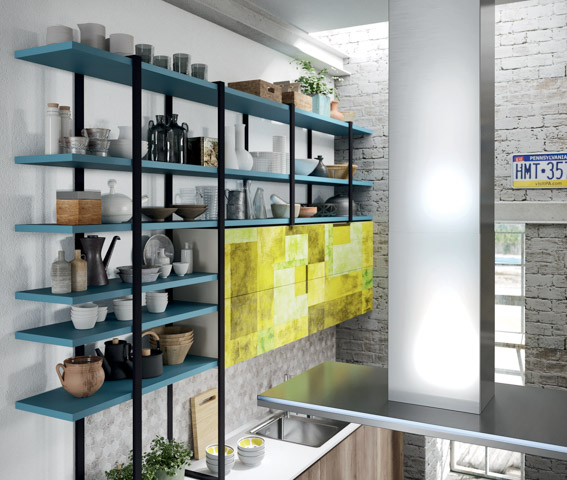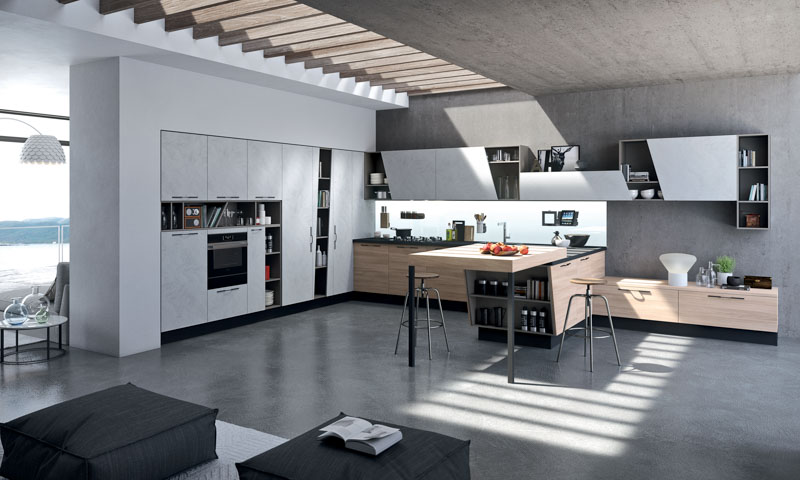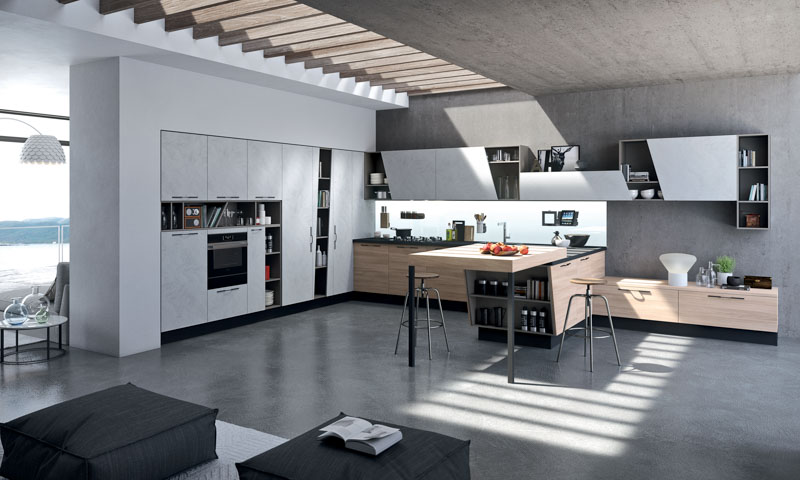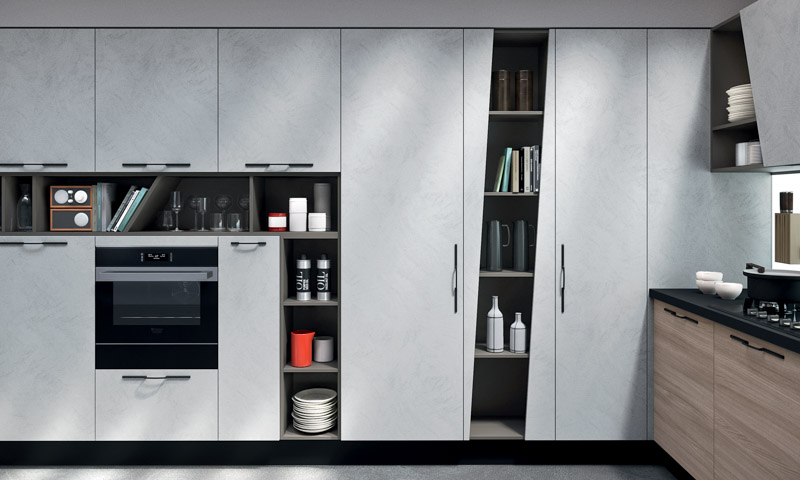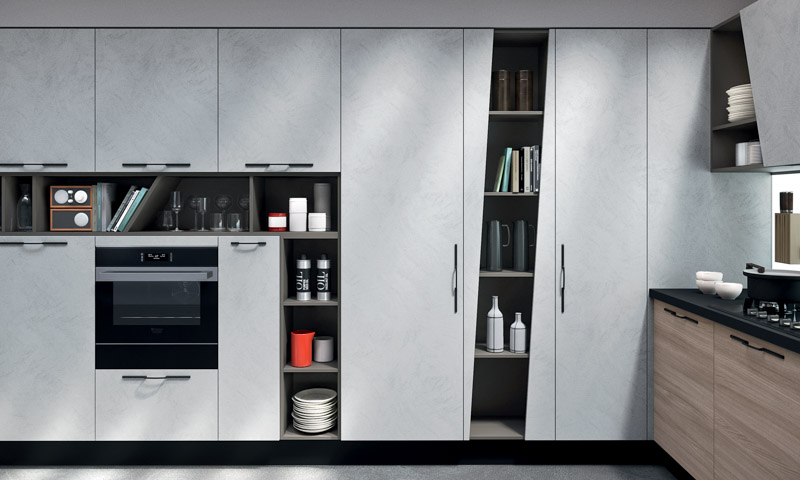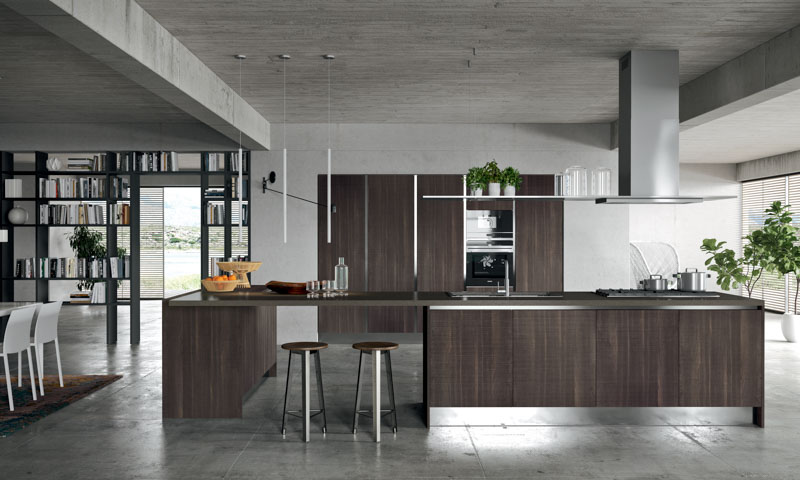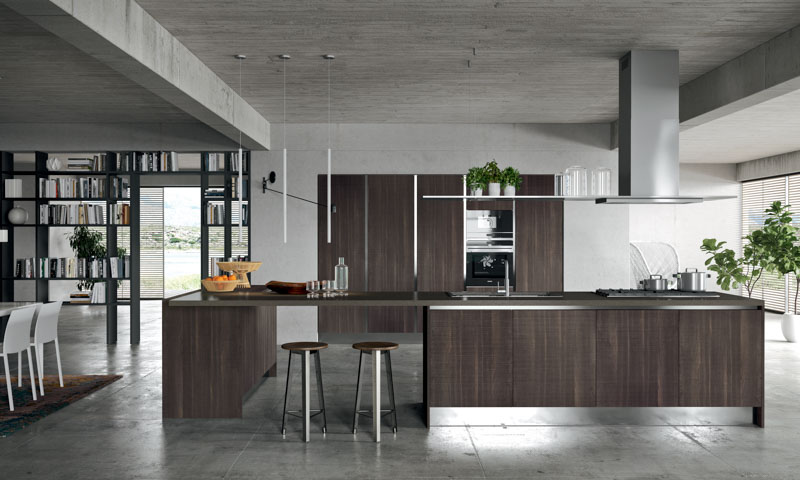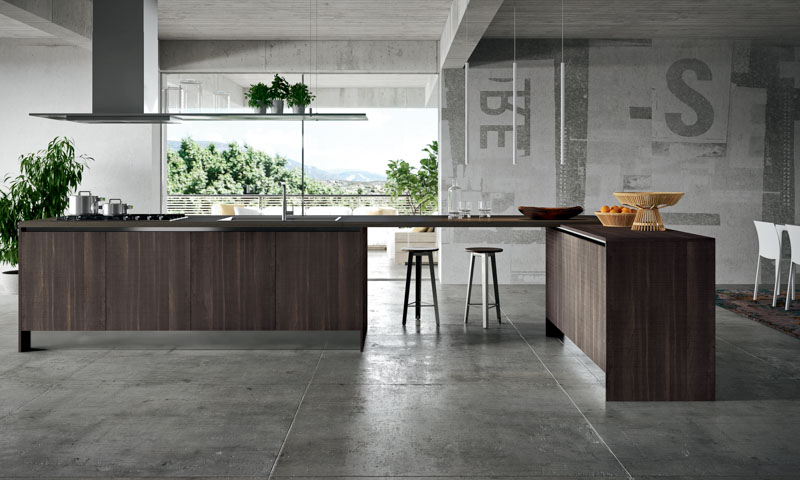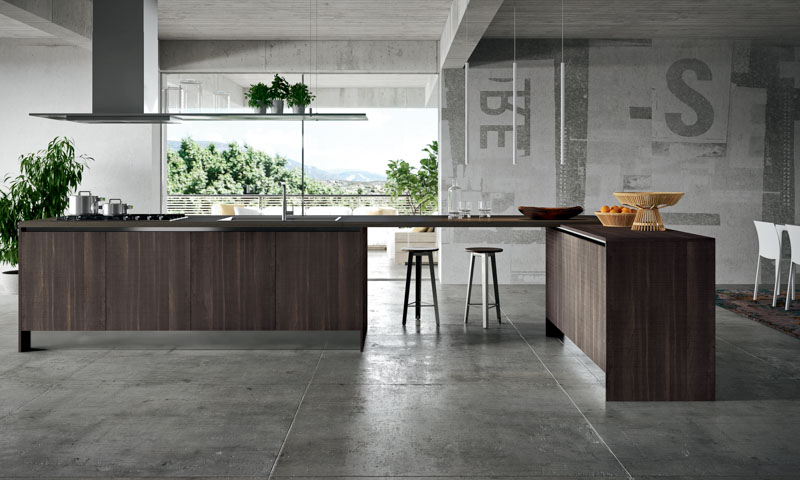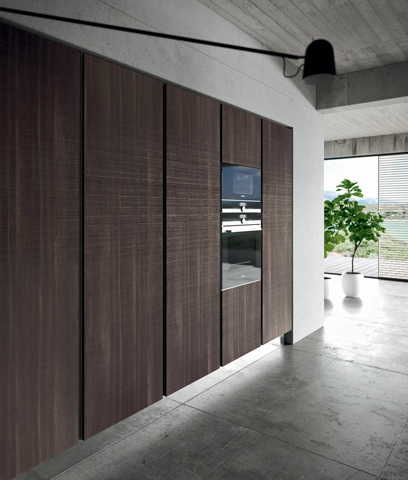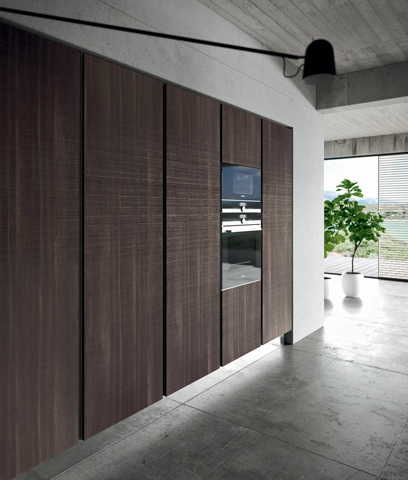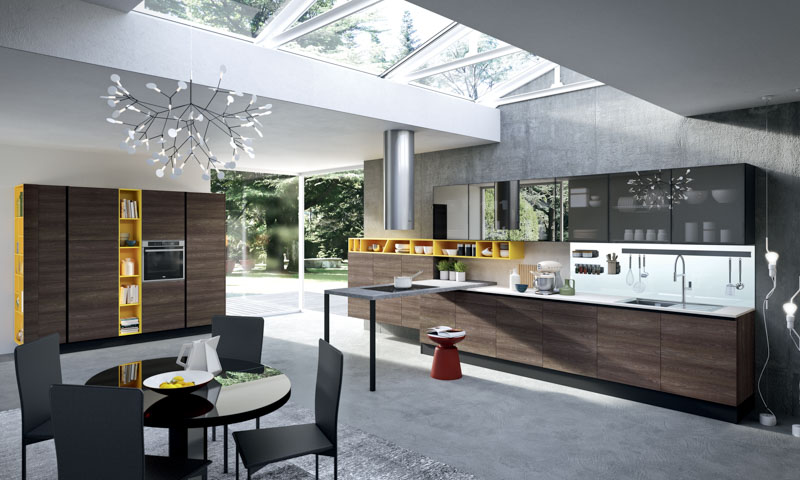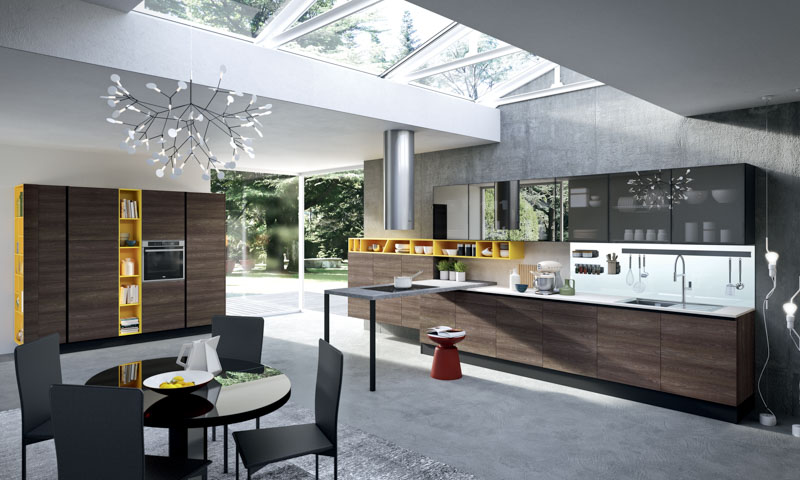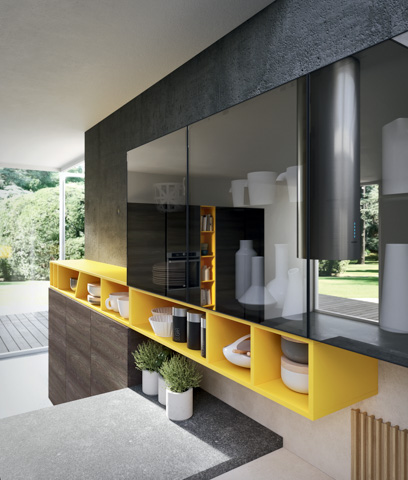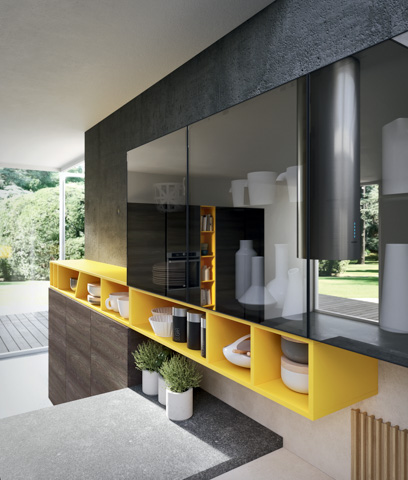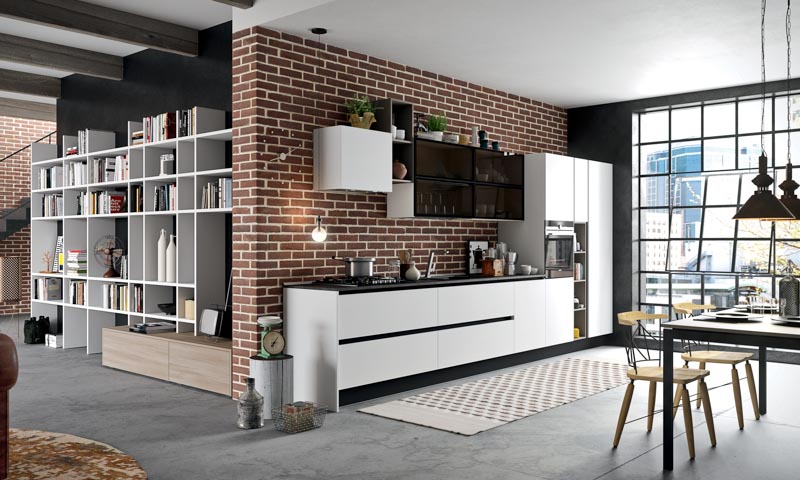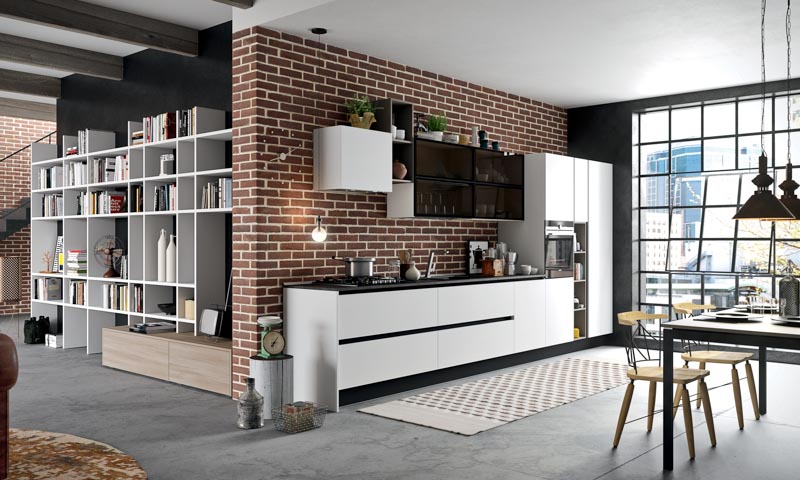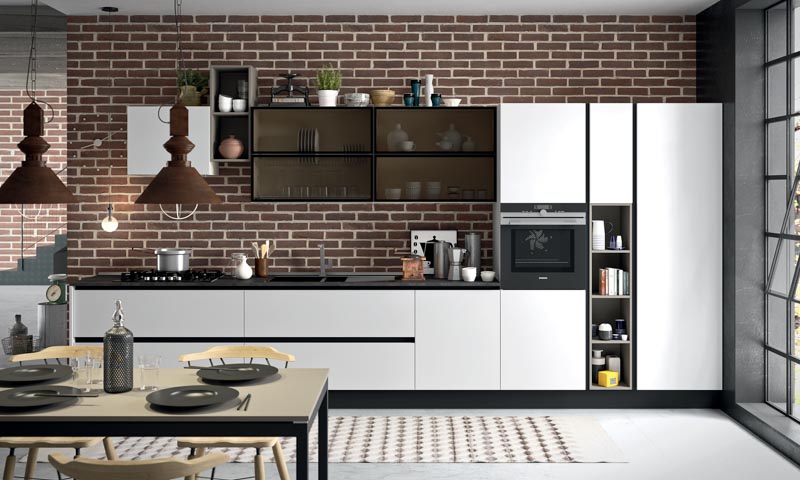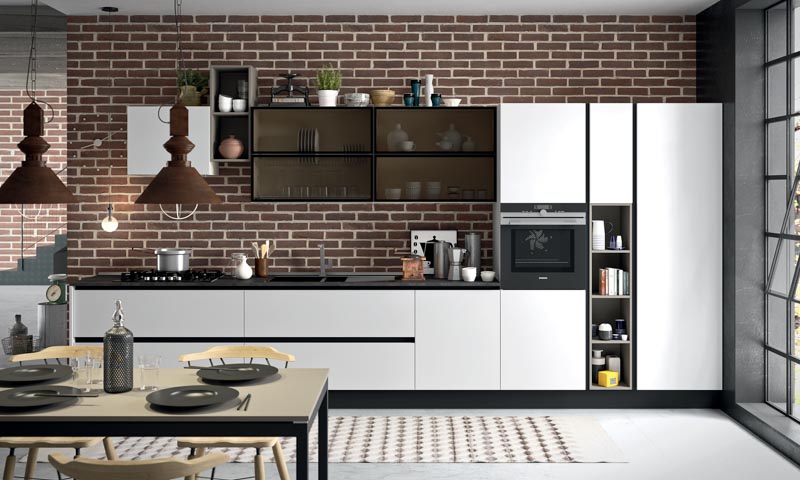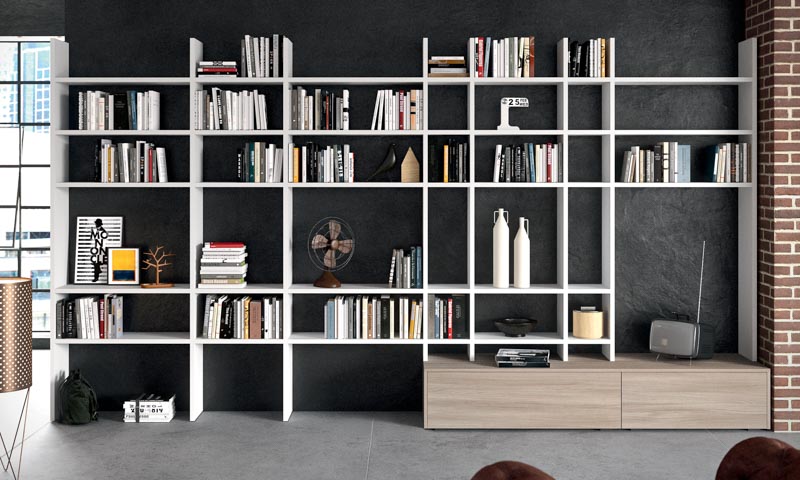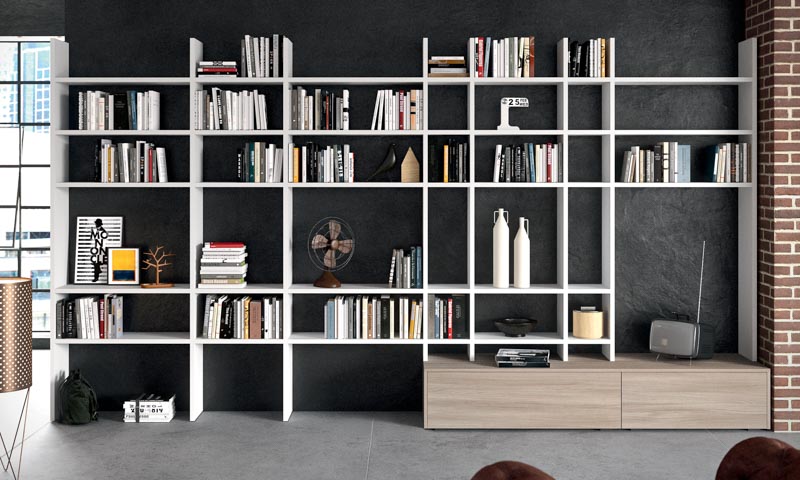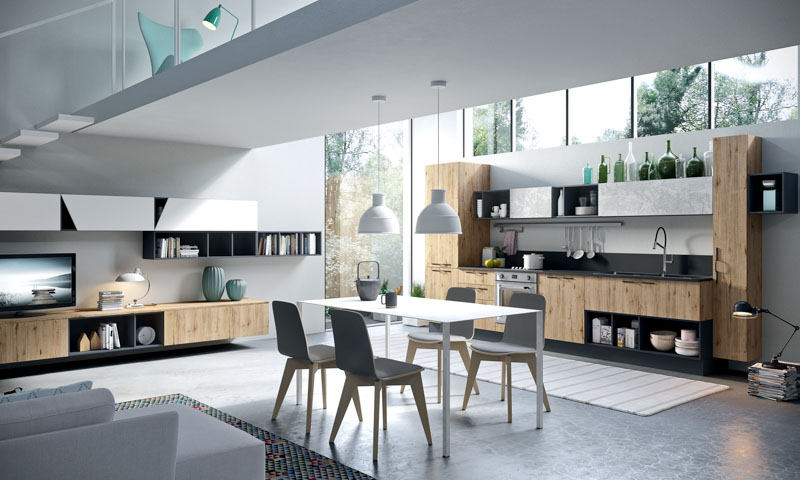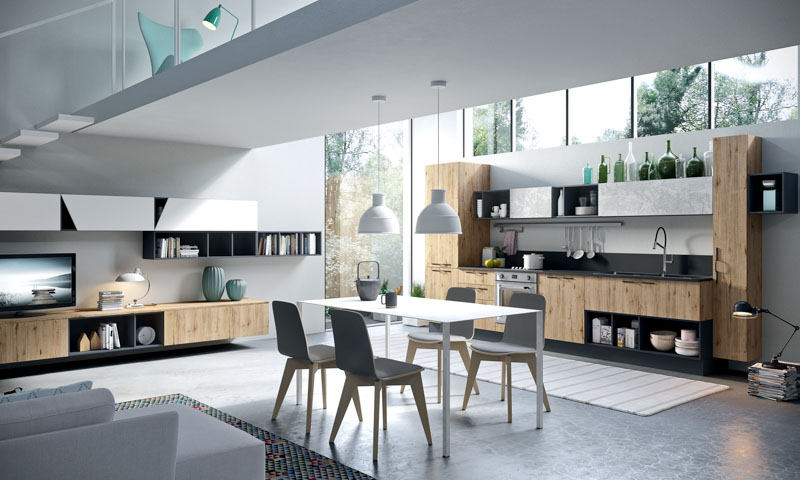 An innovative design solution for modern kitchen cabinets made of a highly durable material, ideal for young households.
Aran Cucine's Mia collection offers innovative design solutions for young households. The modern kitchen cabinet collection is characterized by a range of highly customizable cabinet and open shelving shapes and sizes. The Mia kitchen is made a practically indestructible laminate material offering a wide choice of functional solutions at an affordable price.
Aran Cucine is committed to doing its part to protect the environment by producing its products from recyclable and ethical materials in a sustainable way. The company has built four solar power plants with the goal of becoming completely self-sufficient in its energy needs, it purchases most of its wood from companies certified by the Forest Stewardship Council, and has installed a diligent waste collection system within its own warehouses—90% of waste generated by the manufacturing process is recycled.
Download the Mia catalog