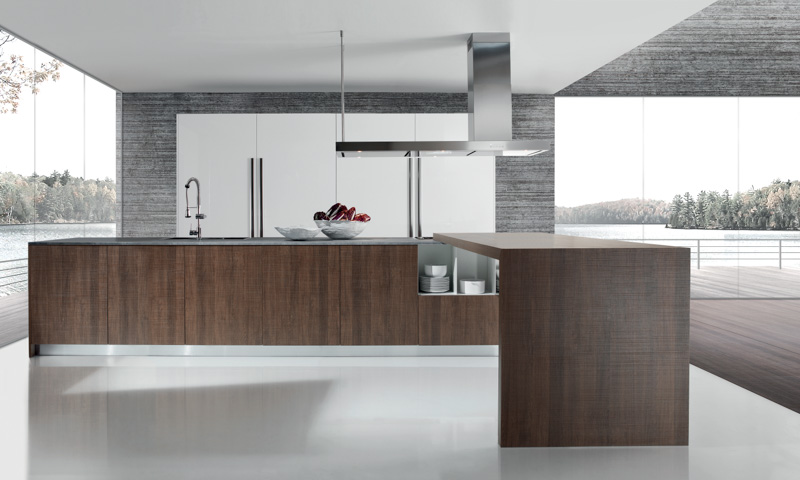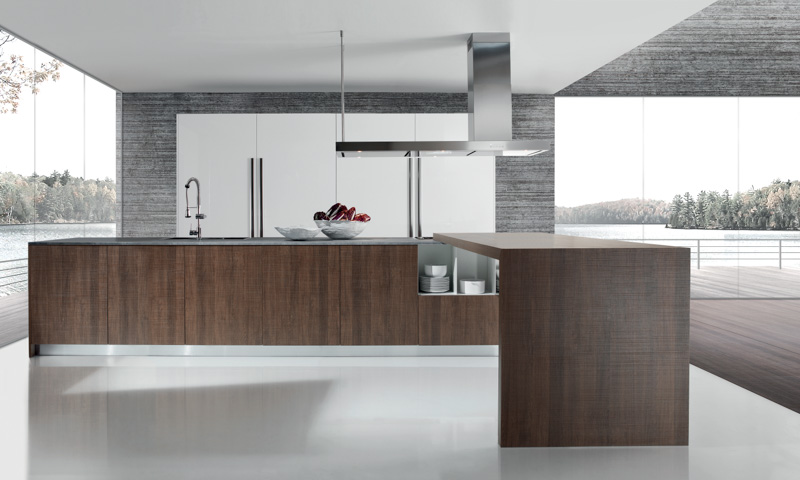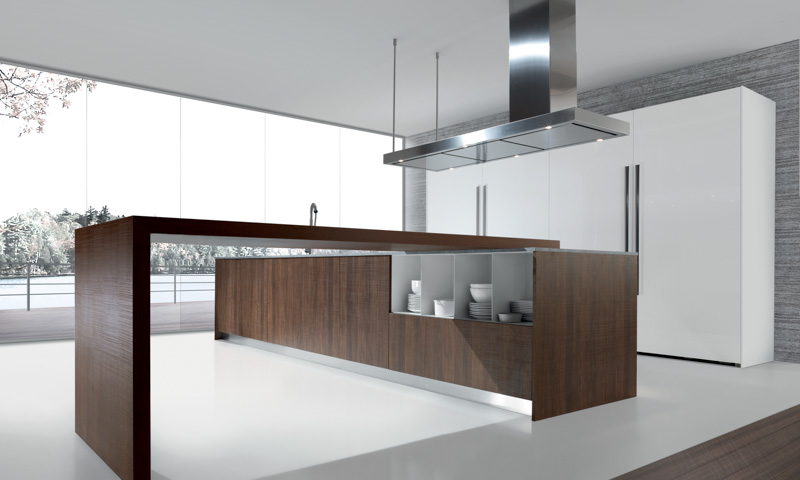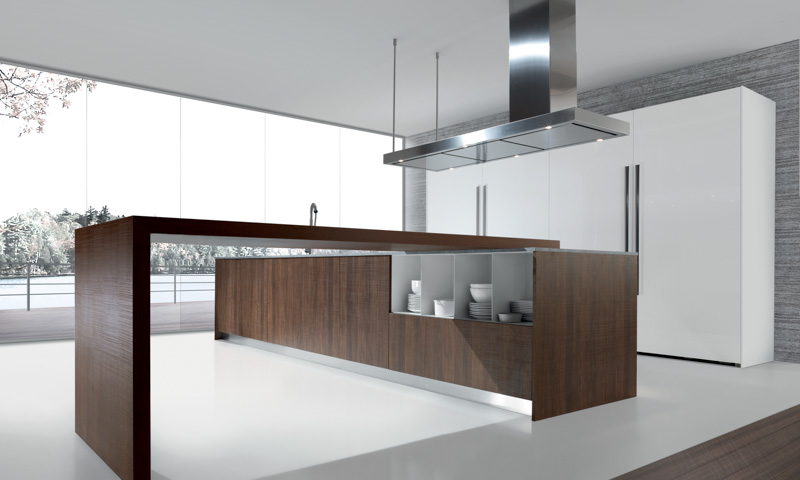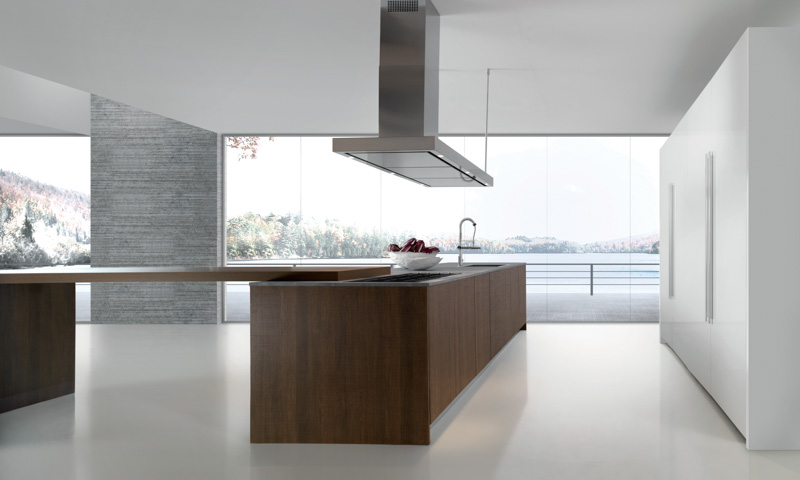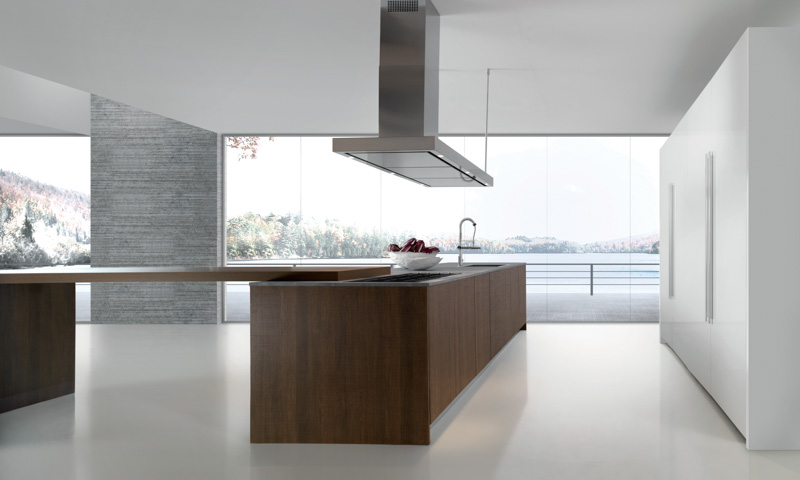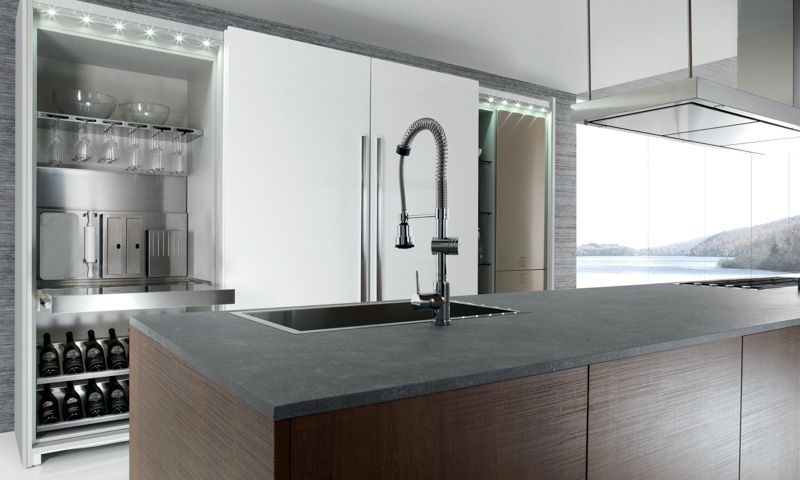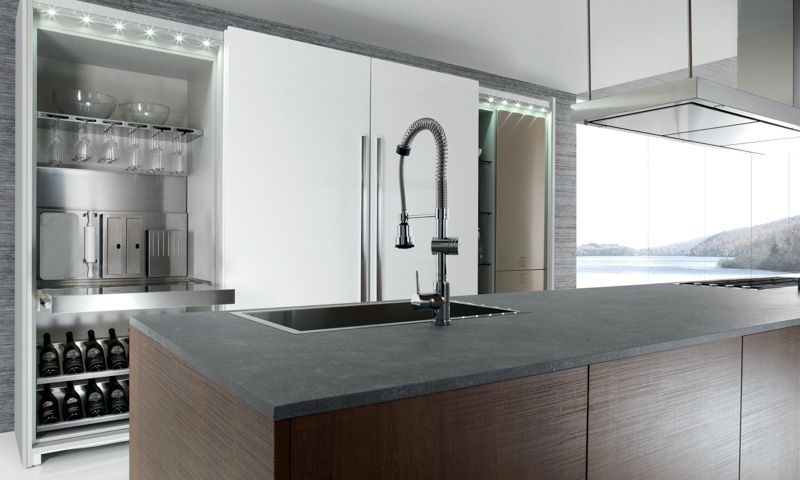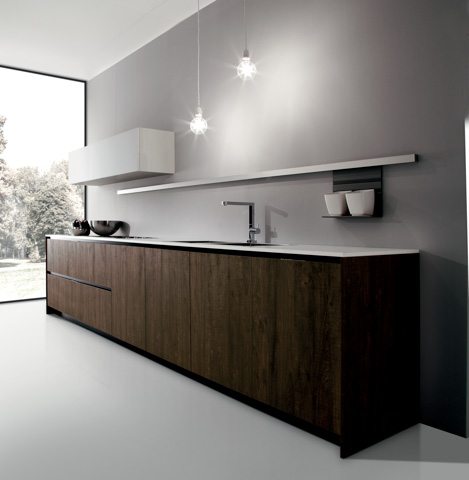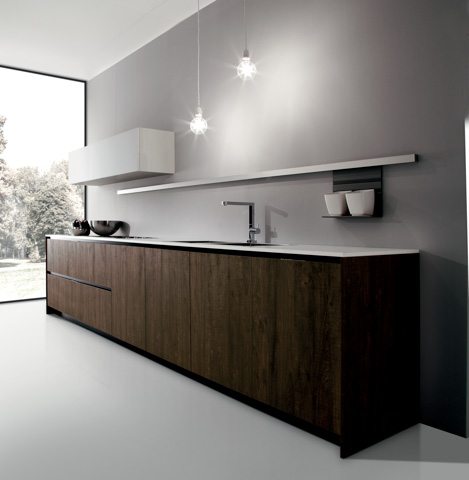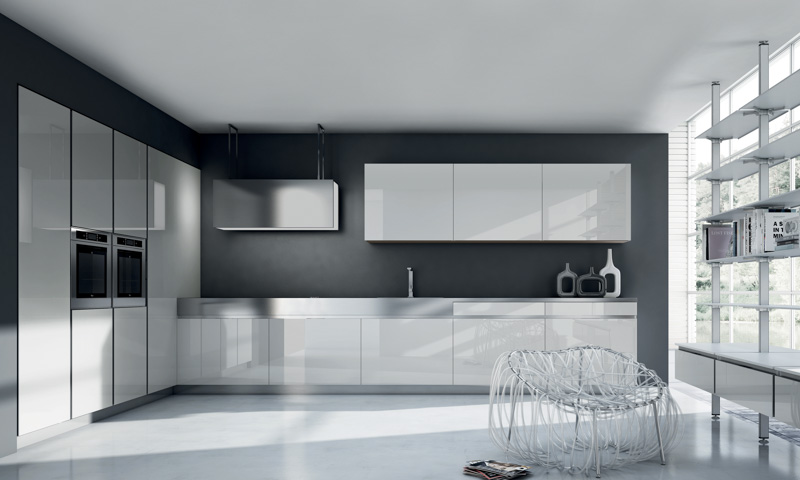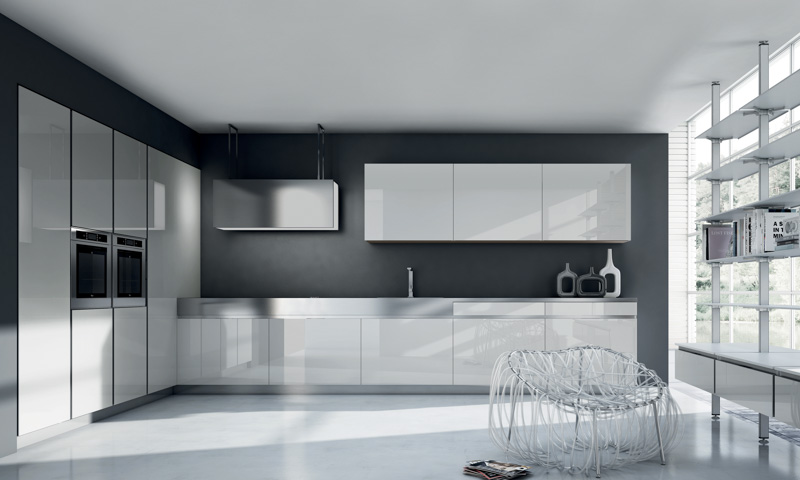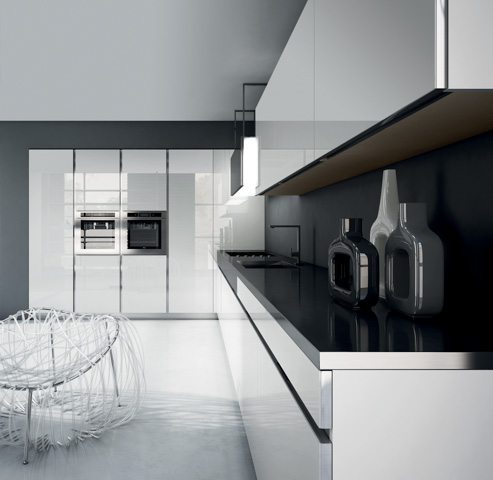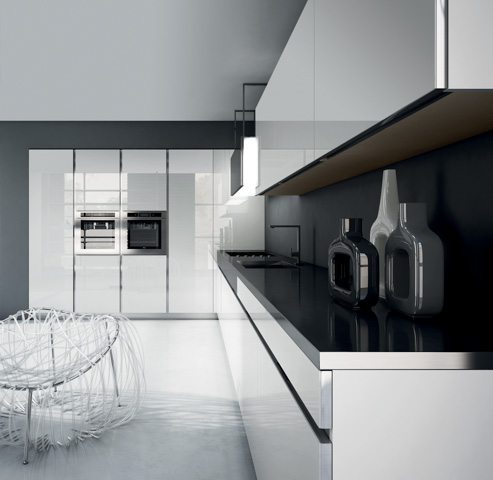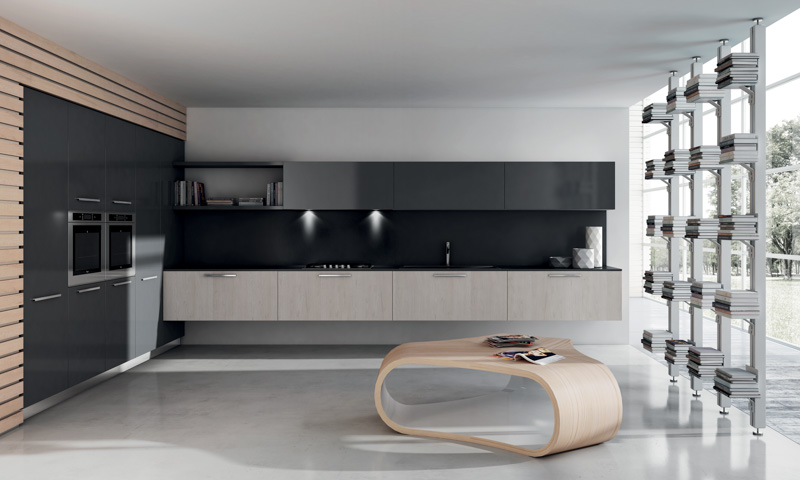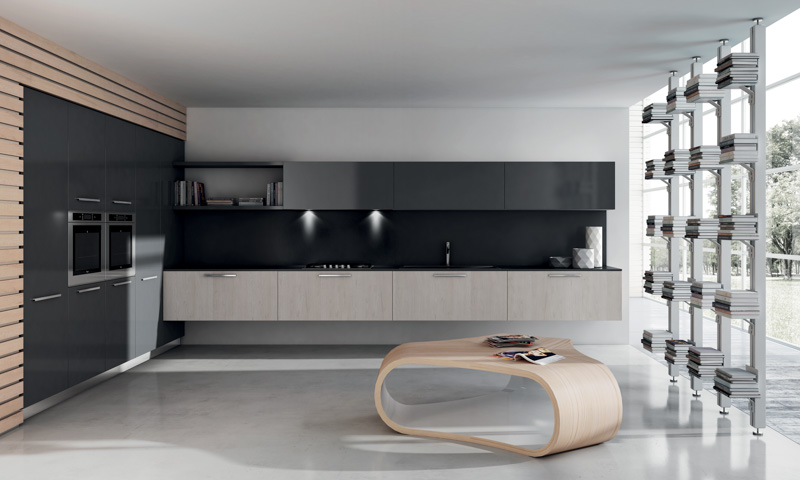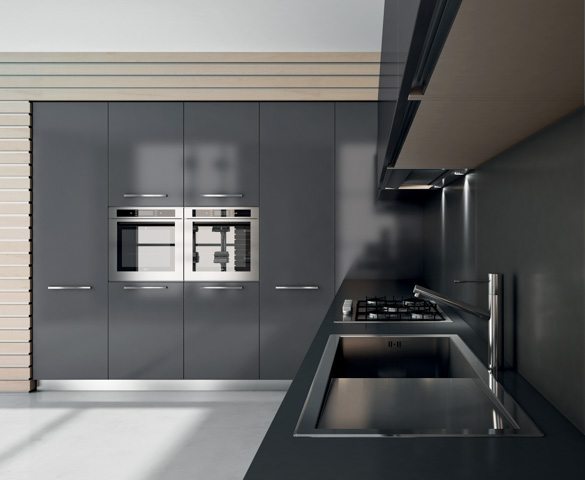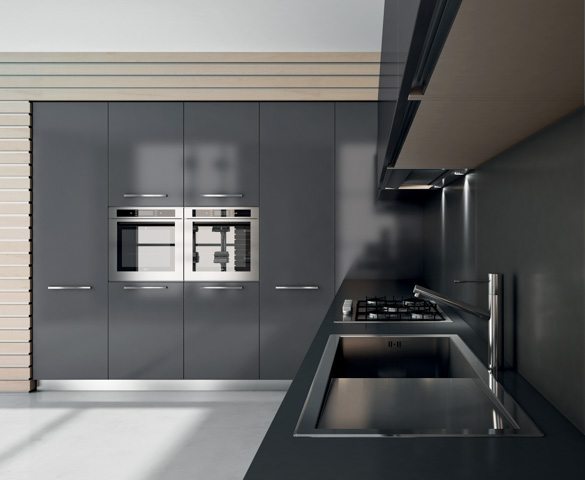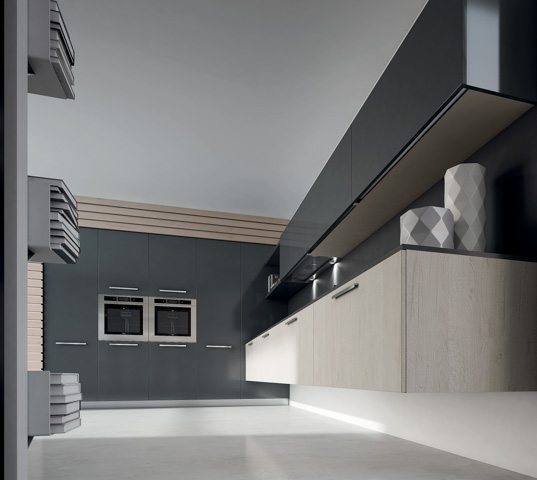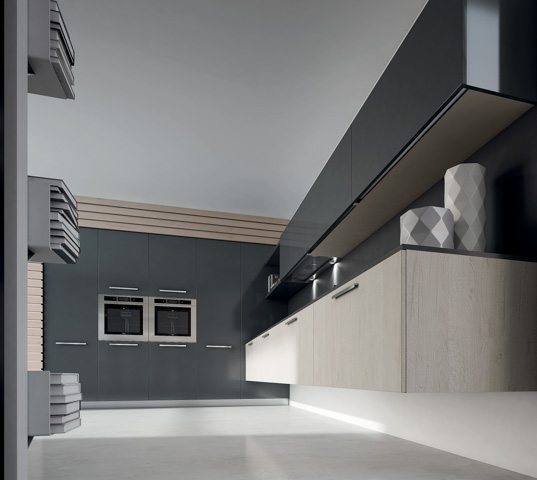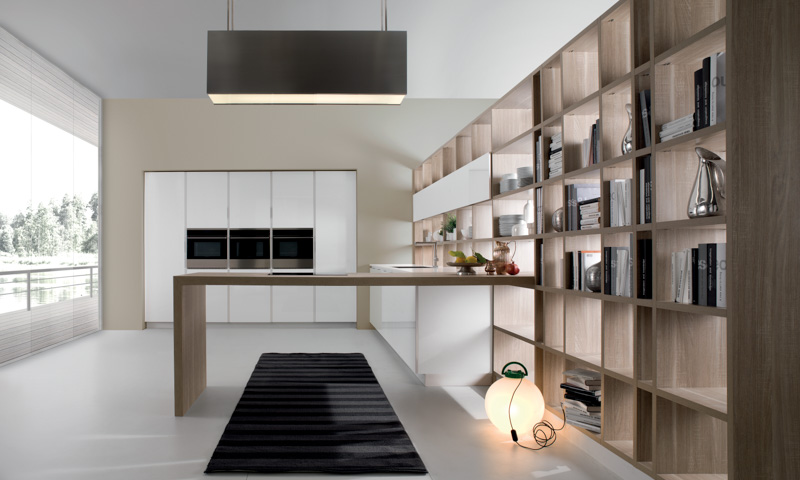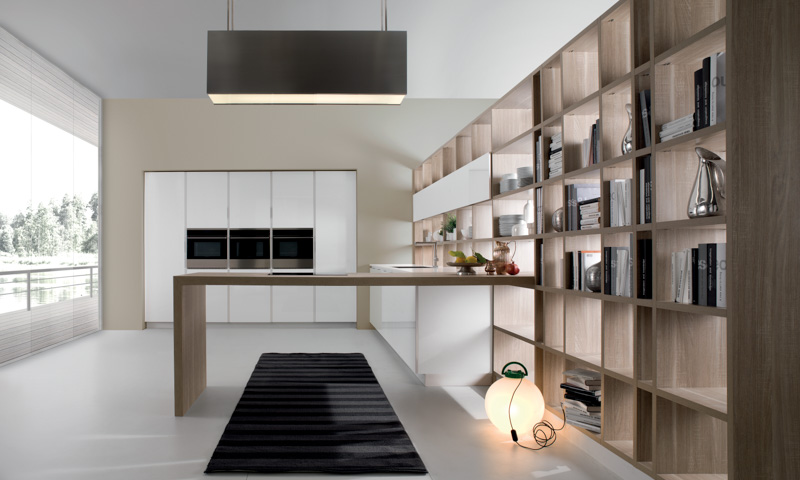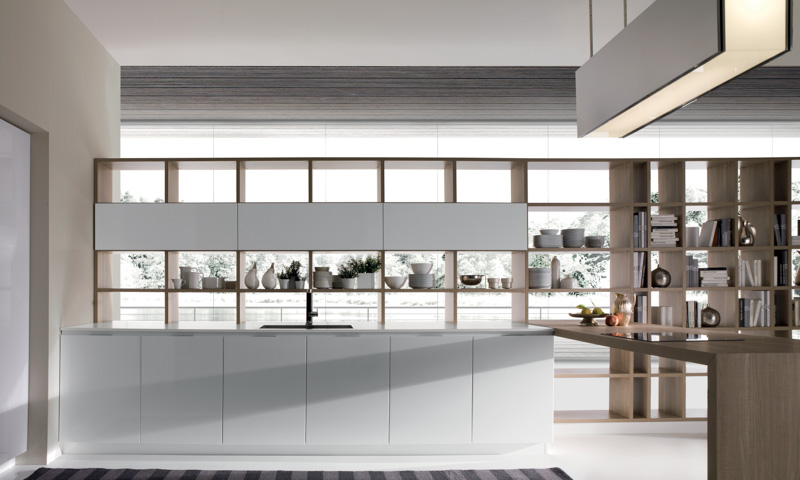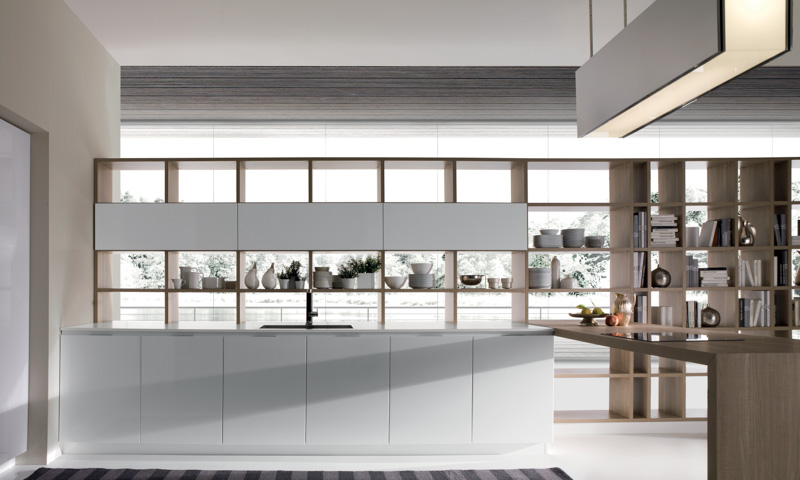 A minimalist kitchen by Ulisse Narcisi for the discerning customer demanding style, quality, and value.
The modern kitchen is not simply a place to prepare meals; it's a practical expression of home design. The kitchen is a room in which form and function meet in the most intimate way to create a space for socializing, relaxing, and creativity.
R1 by Ulisse Narcisi for Rastelli Cucine is a harmonious blend of modern minimalist design and the functionality required by a busy modern family.
The 22mm-thick cabinet doors are available in eight different materials: low-pressure laminate with wood finish, laminate with laser edging, polymeric, matte lacquer, glossy single-sided lacquer, oak veneer, glass, and ceramic. Vertical and horizontal cabinets are available integrated or traditional aluminum handles.
R1 includes additional wall system cabinets ideal for open kitchen/great room spaces.
Rastelli Cucine is the brainchild of Renzo Rastelli, owner of Aran Cucine. The brand was founded to bring together the best design and the highest-quality kitchen manufacturing products to create a modern kitchen that epitomizes luxury and status. Rastelli kitchens meet high standards for ergonomic design and environmental sustainability, and the company operates according to the strictest environmental standards.
Browse a small selection of images featuring the R1 collection above, download the catalog with the link below, or call us today to schedule your free, no-obligation design consultation.
Download the R1 catalog