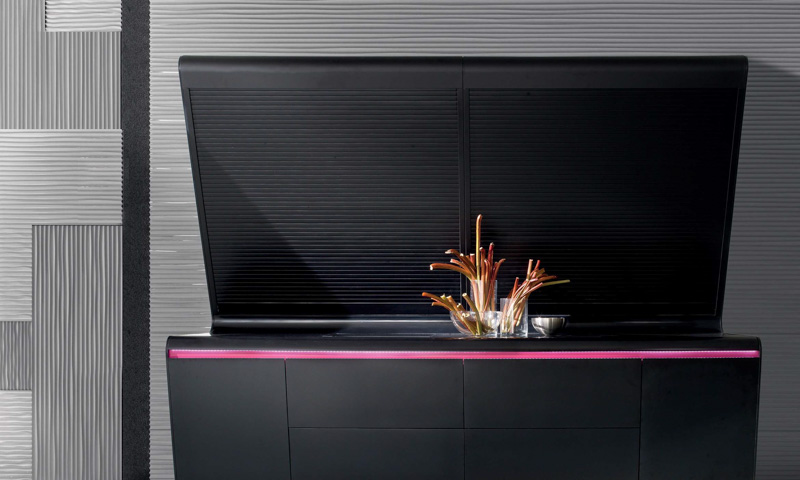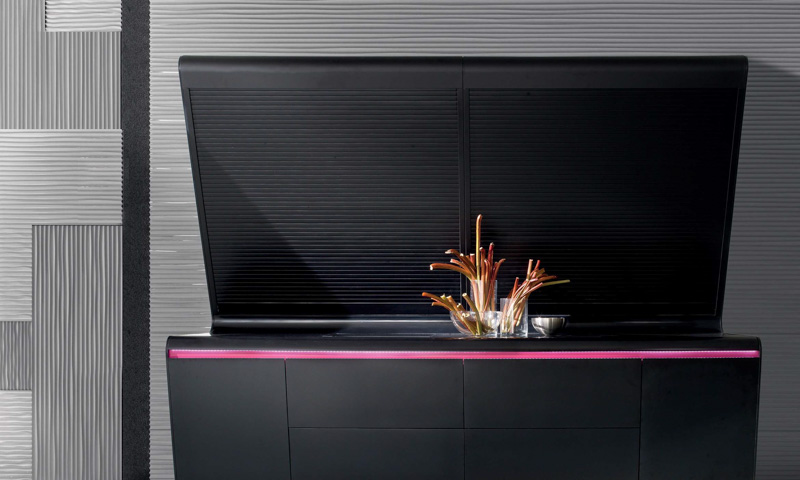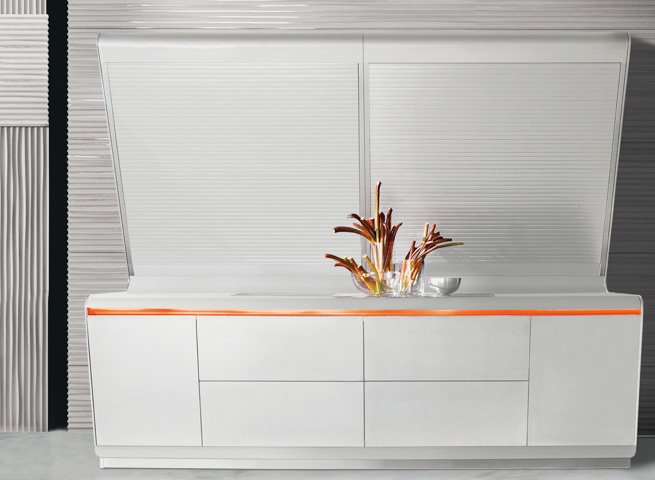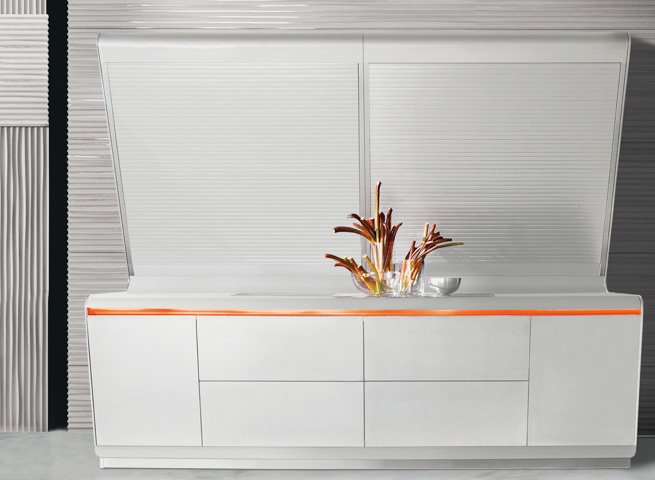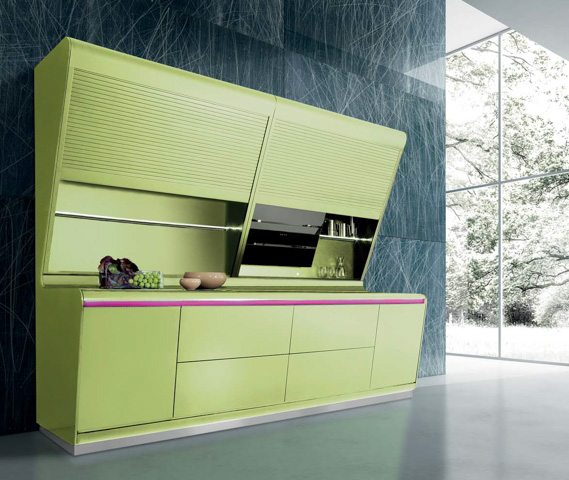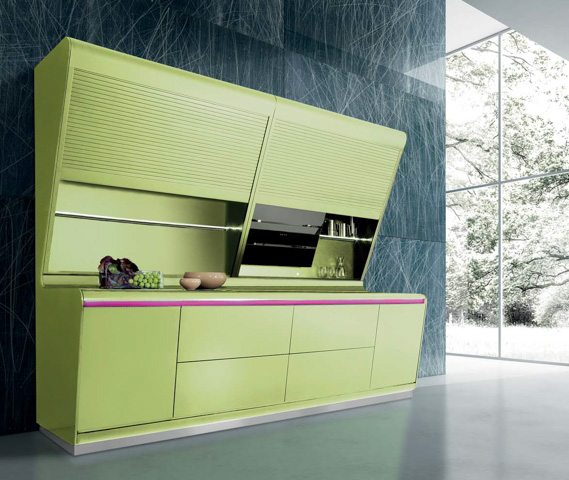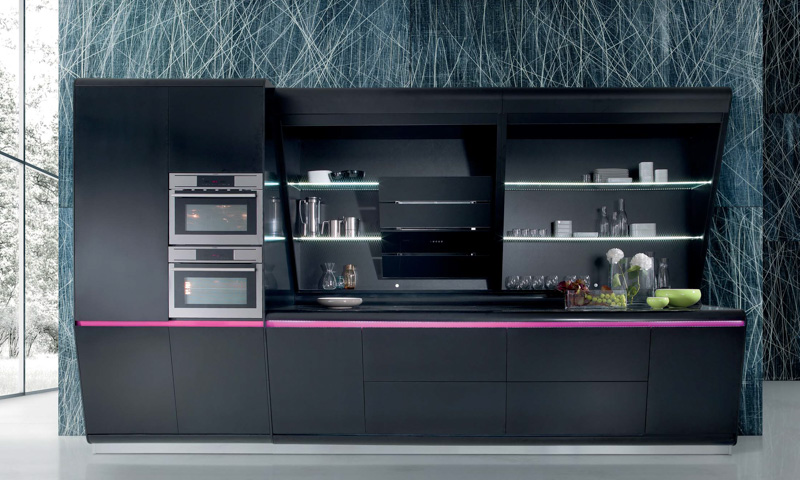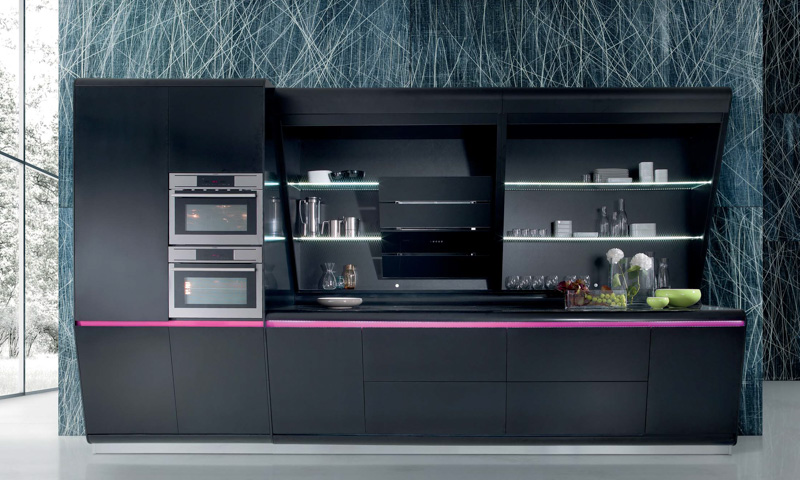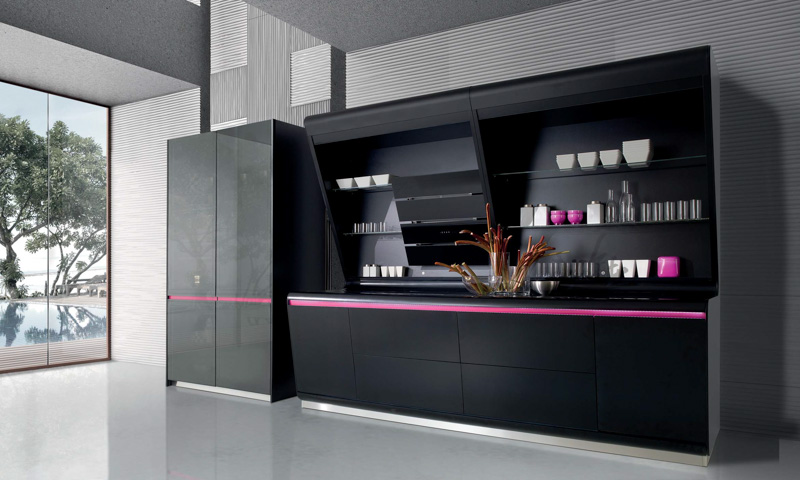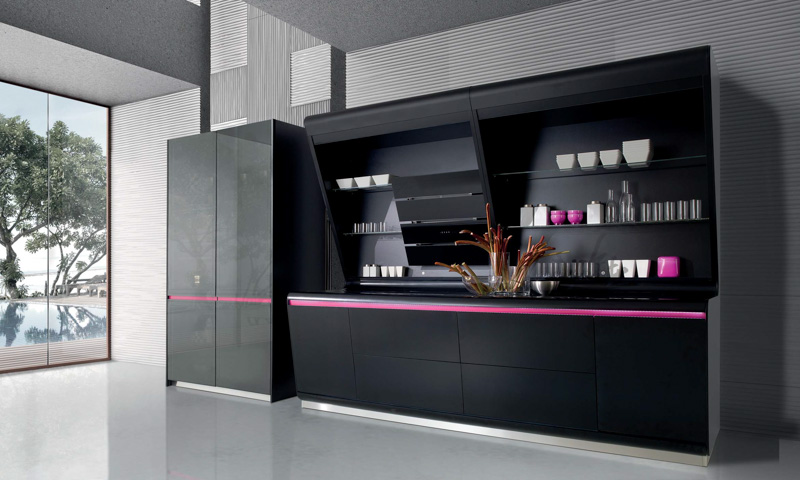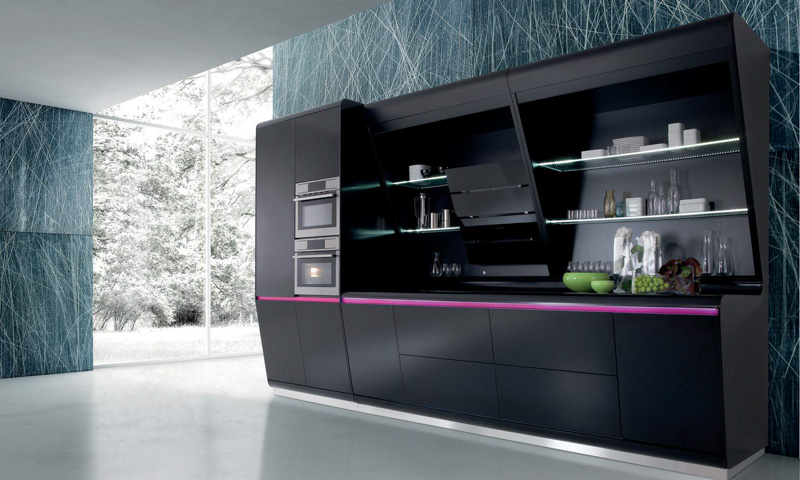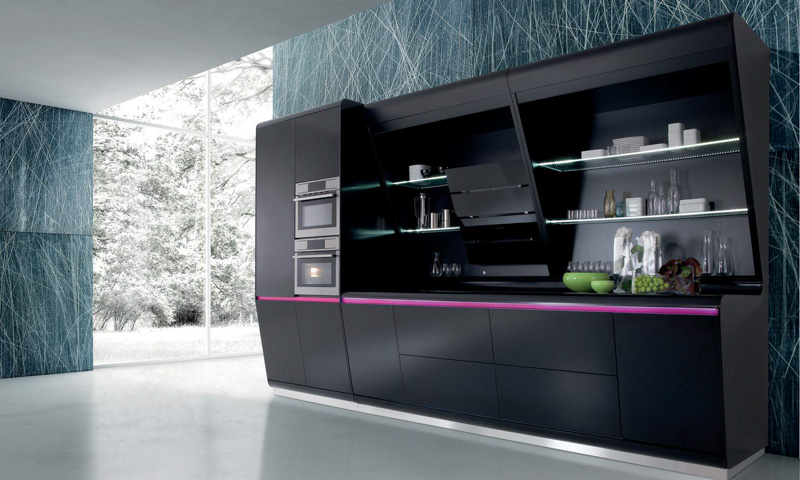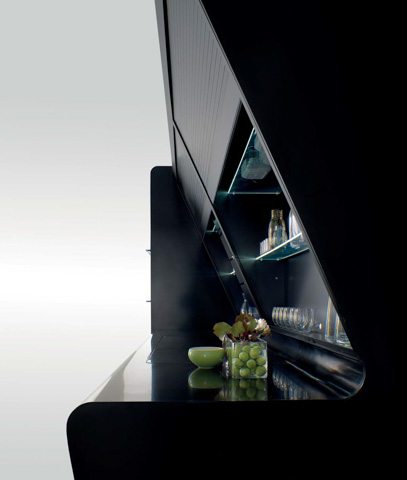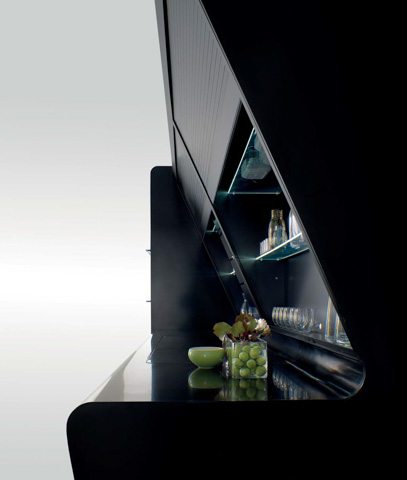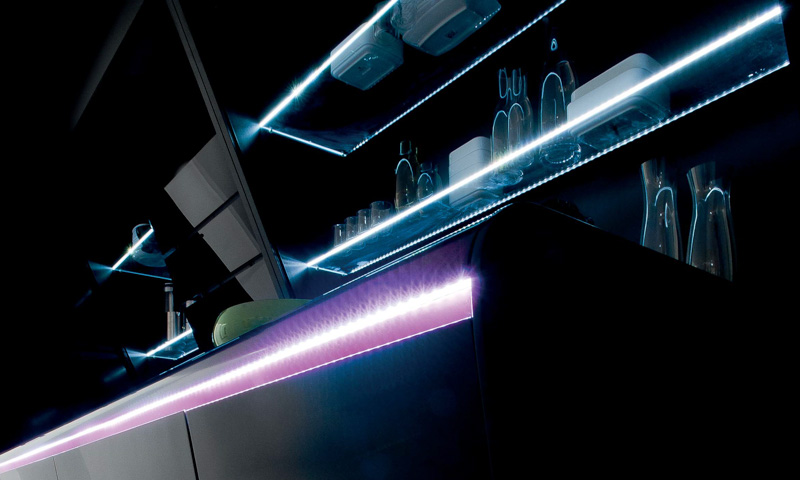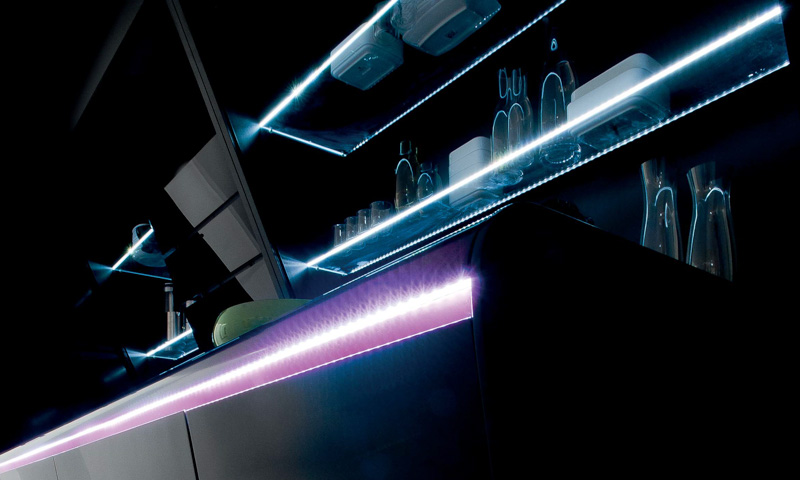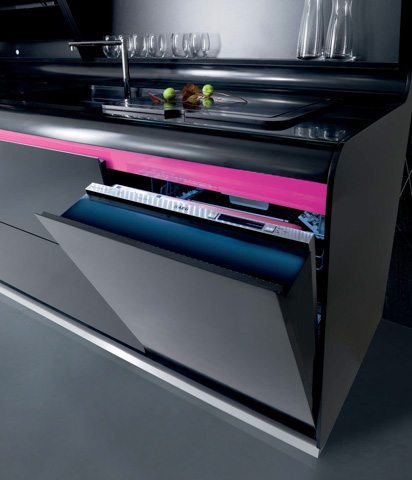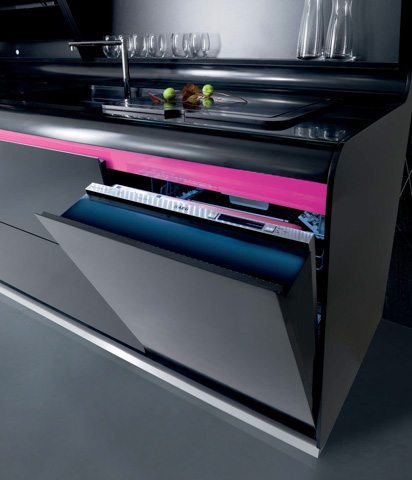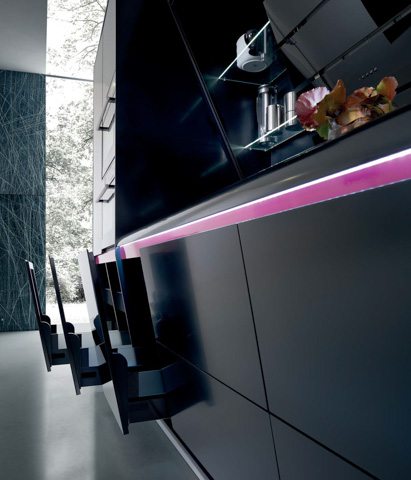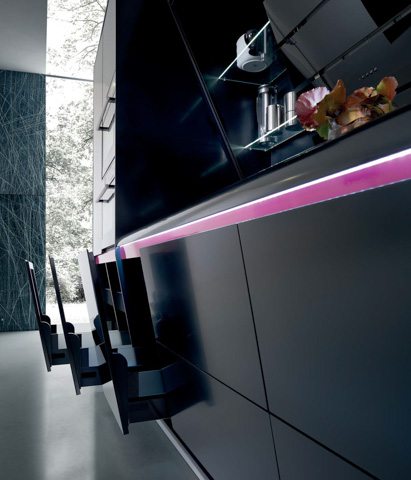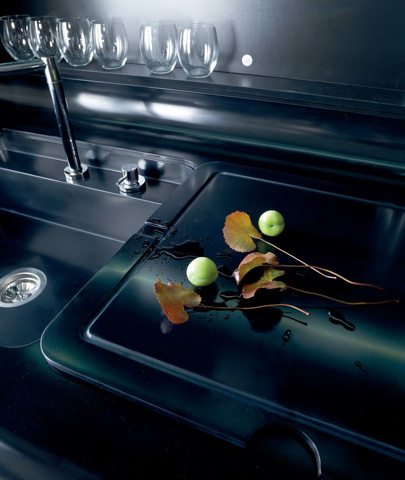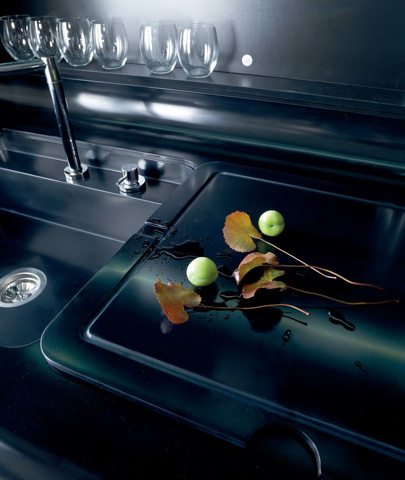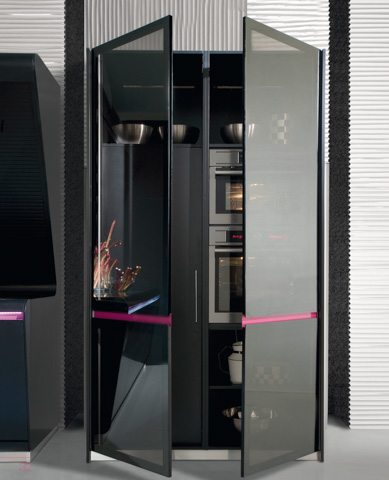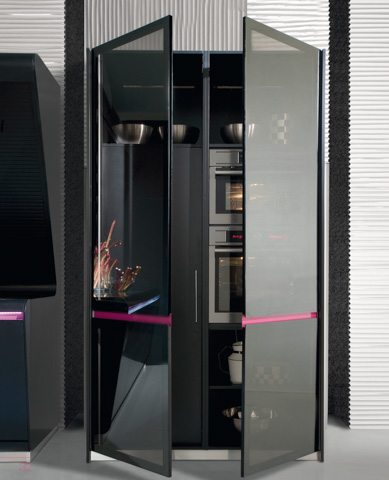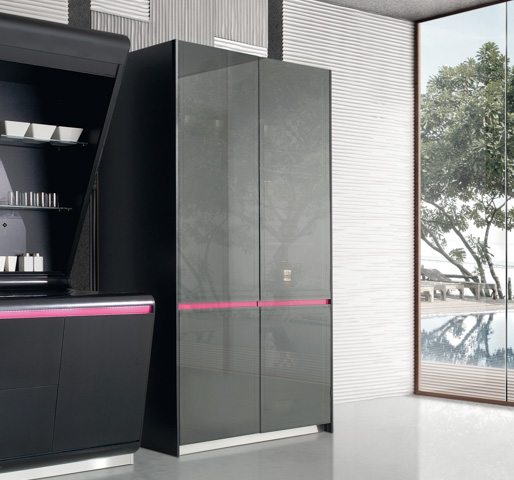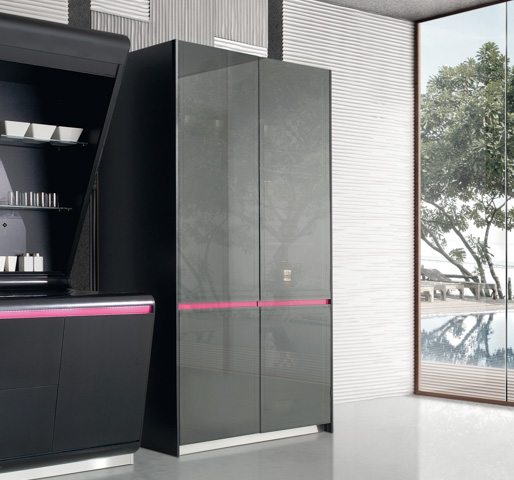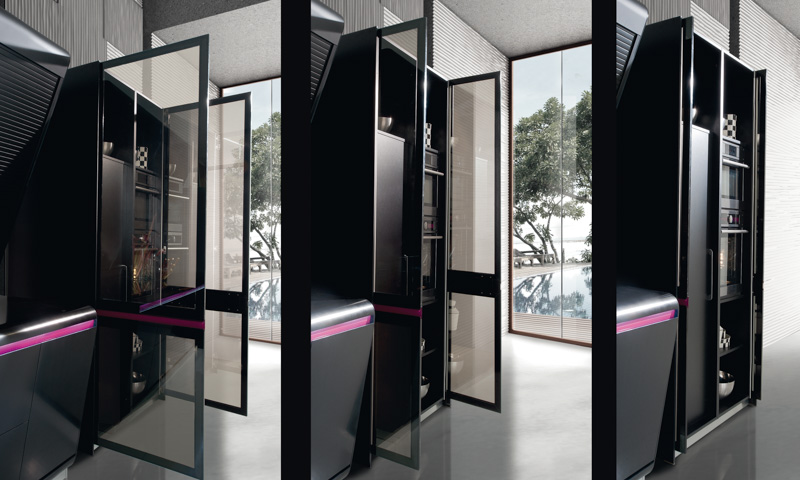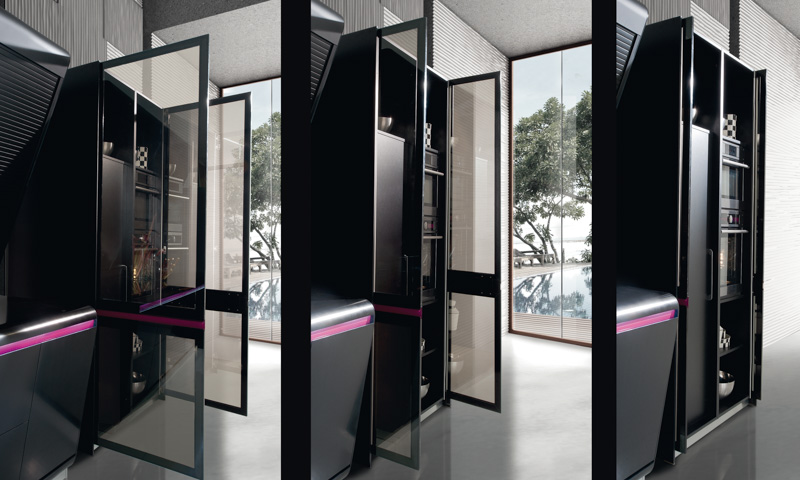 A futuristic kitchen by famed industrial designer Karim Rashid—a minimalist approach with maximum storage
The Kook kitchen by world-renowned industrial designer Karim Rashid is a minimalist approach with maximum storage. These ultra-modern kitchen cabinets feature angled shelving with plenty of handy space for storing smaller everyday items on the slimmer lower shelves while larger items can be stored on the wider shelves above.
Rolling shutters hide the entire shelving area and a specially designed cutting board fits over the sink for modern, uncluttered living. The futuristic look of the kitchen is made possible by LED lights hidden underneath the worktop and in the wall-unit creating a dramatic appearance.
Rastelli Cucine is the brainchild of Renzo Rastelli, owner of Aran Cucine. The brand was founded to bring together the best design and the highest-quality kitchen manufacturing products to create a modern kitchen that epitomizes luxury and status. Rastelli collections are designed by world-renowned designers including Karim Rashid and Ferruccio Laviani. Rastelli kitchens also meet high standards for ergonomic design and environmental sustainability; Rastelli operates according to the strictest environmental standards.
Download the Kook catalog