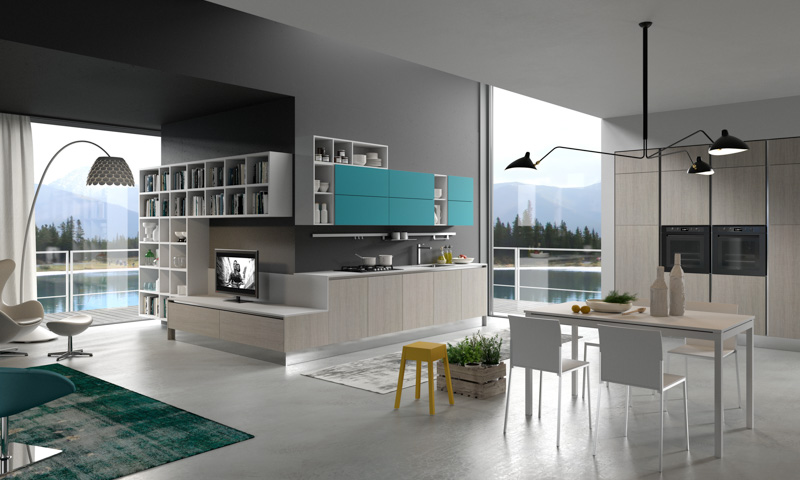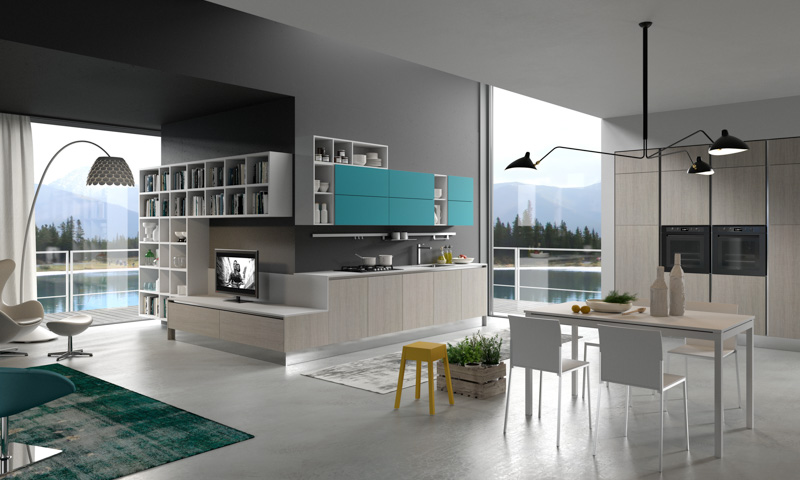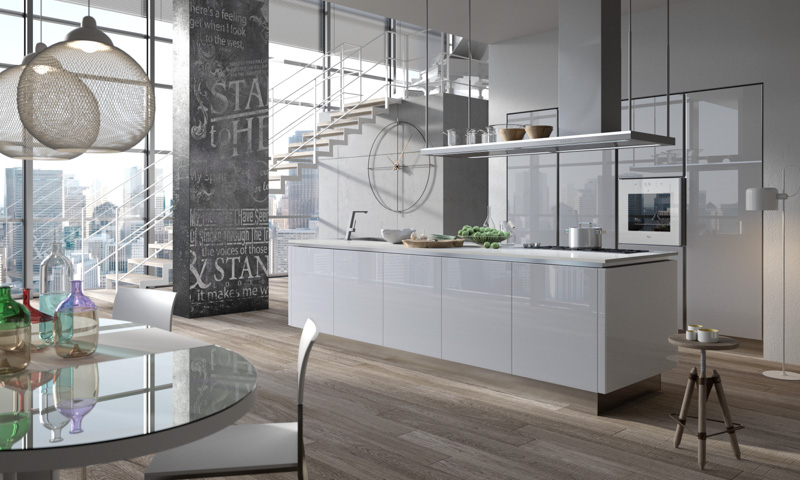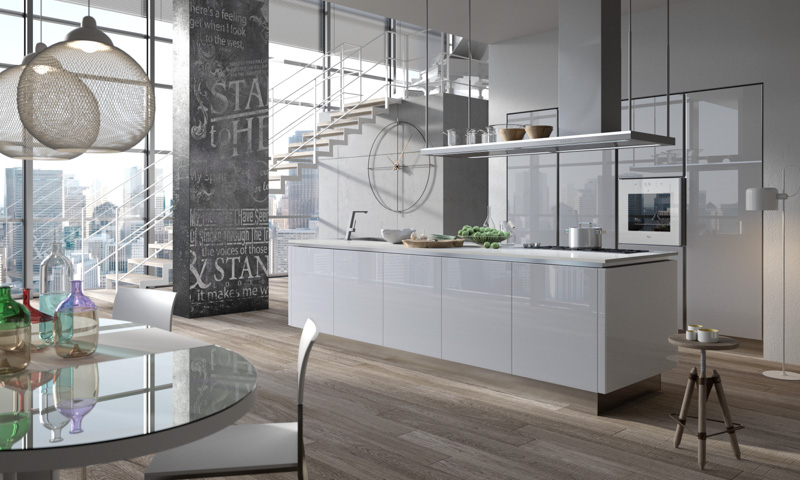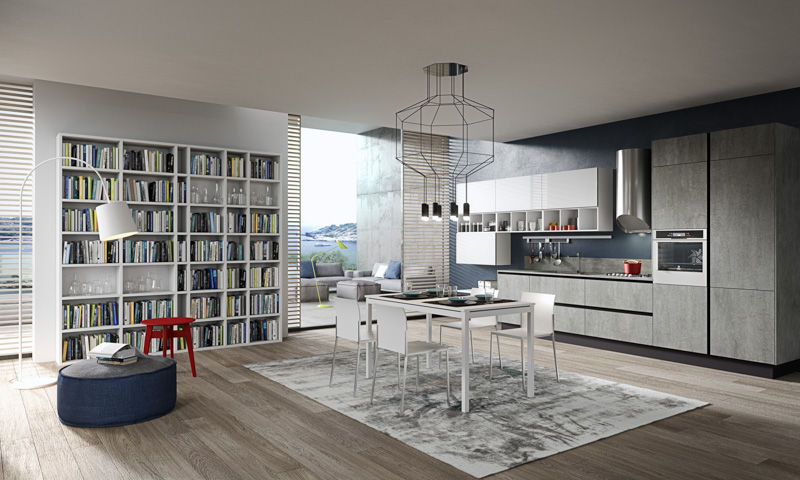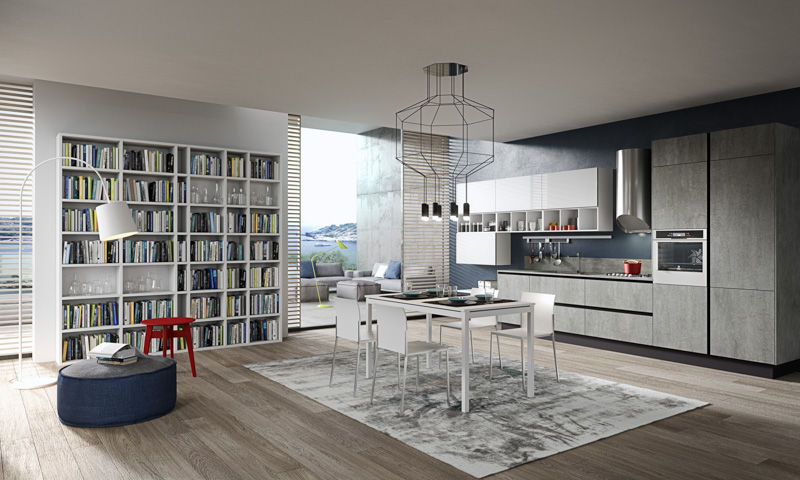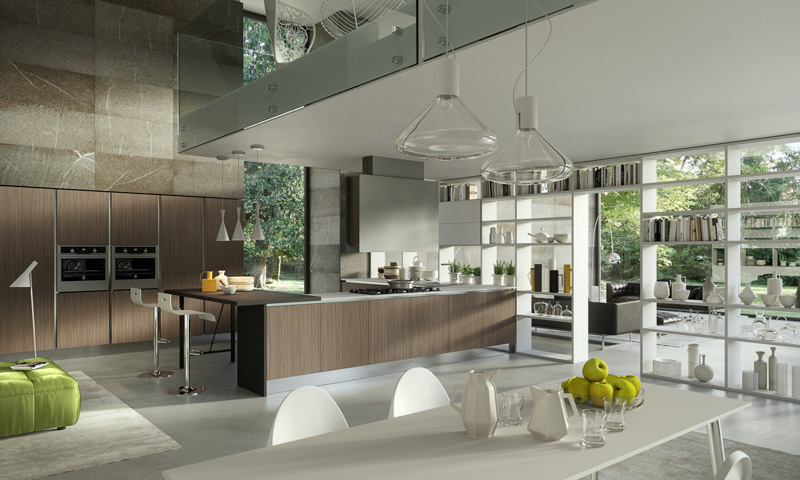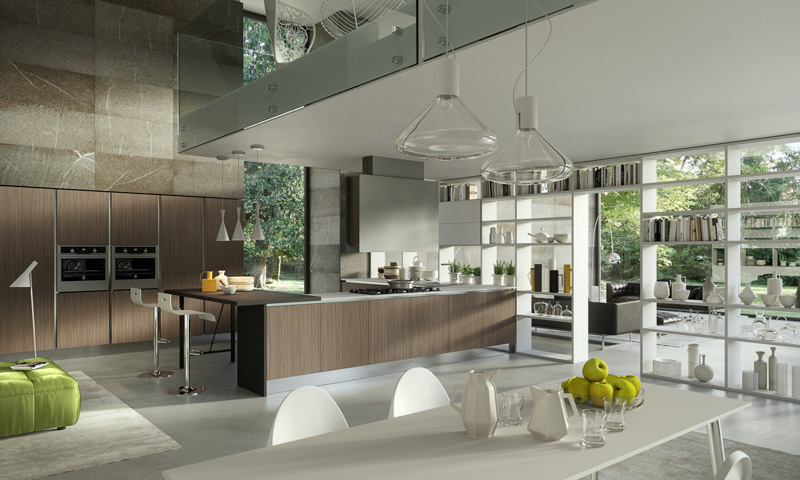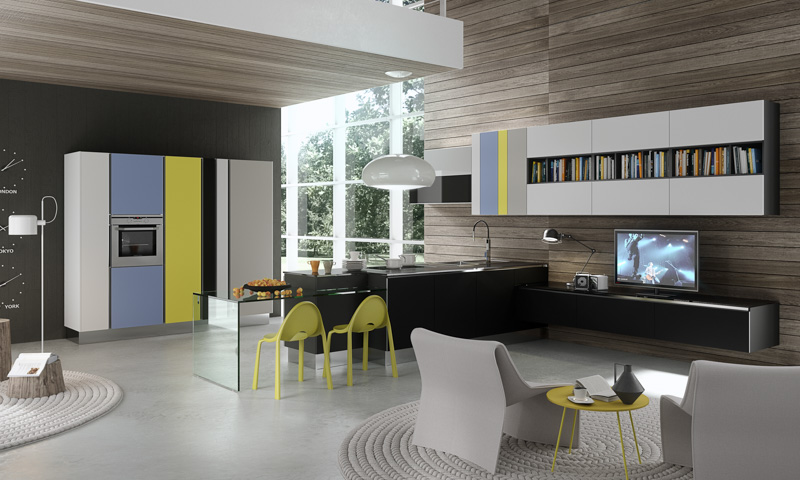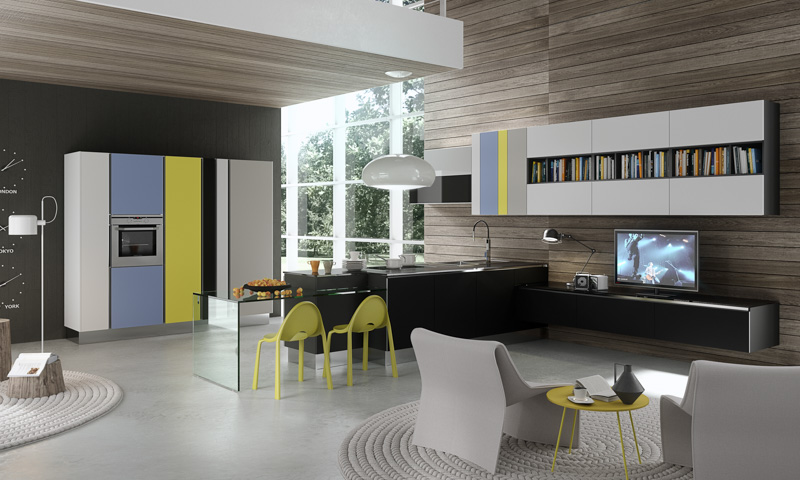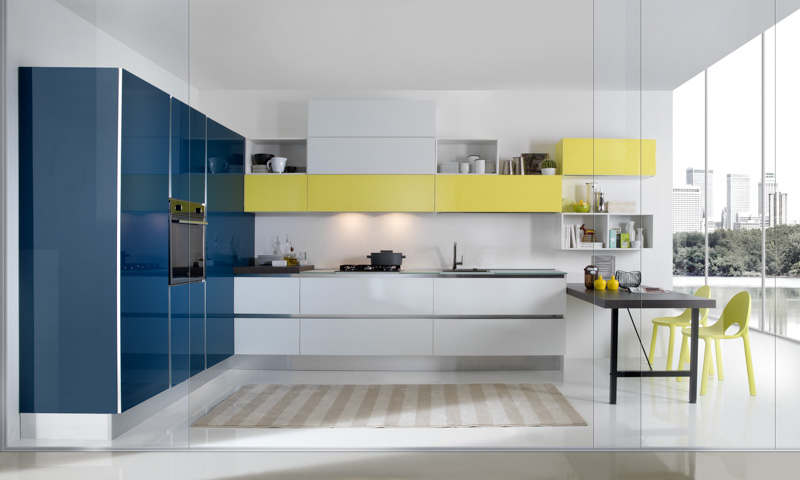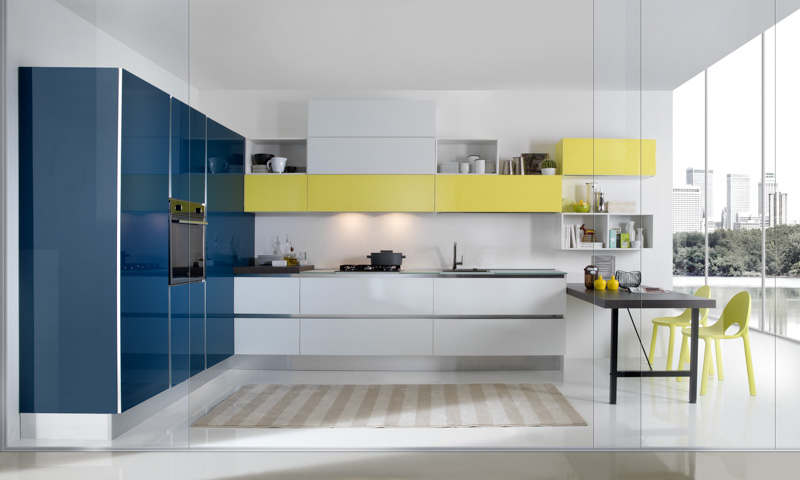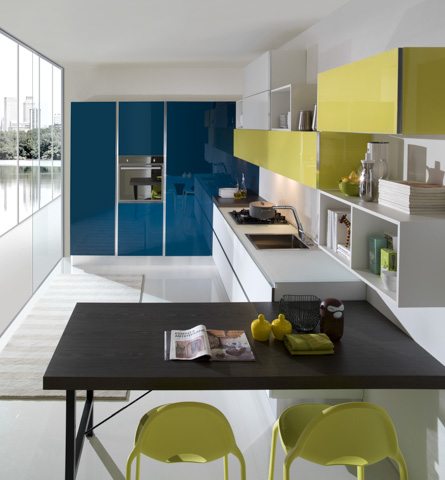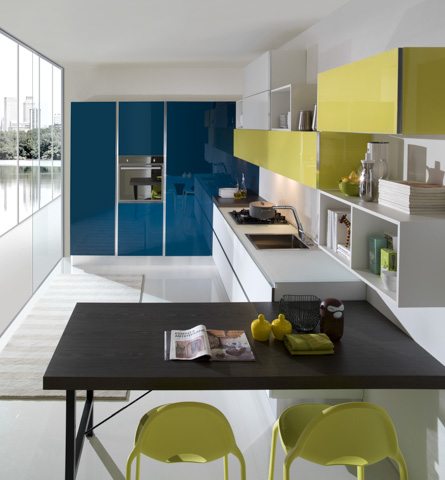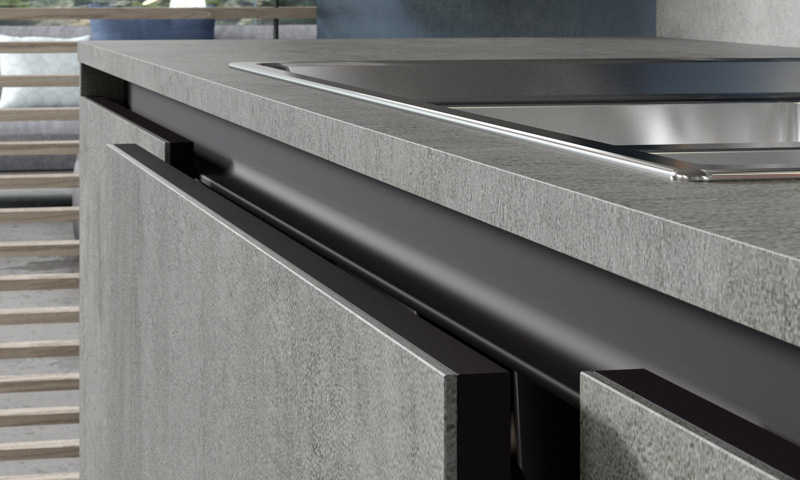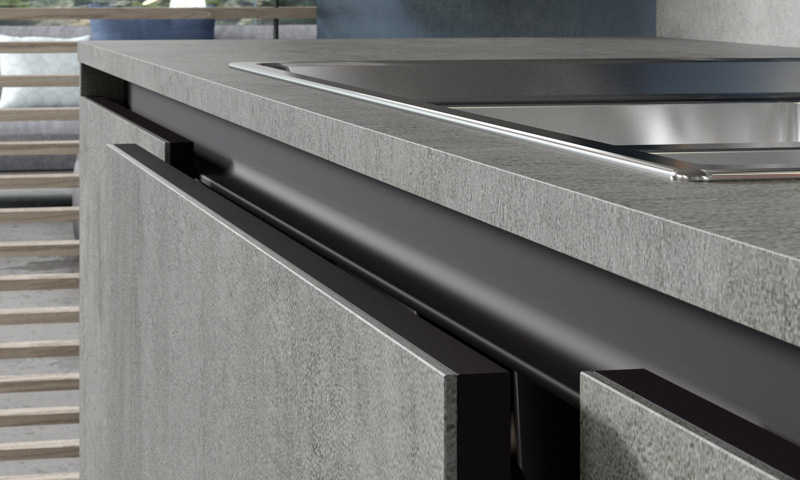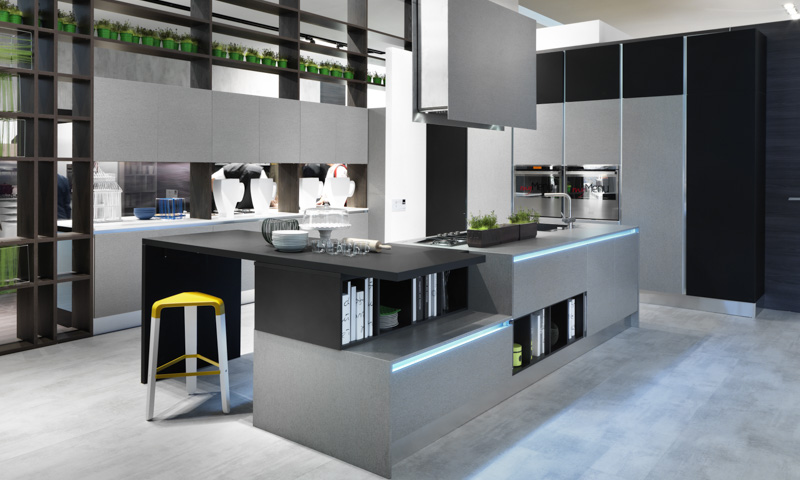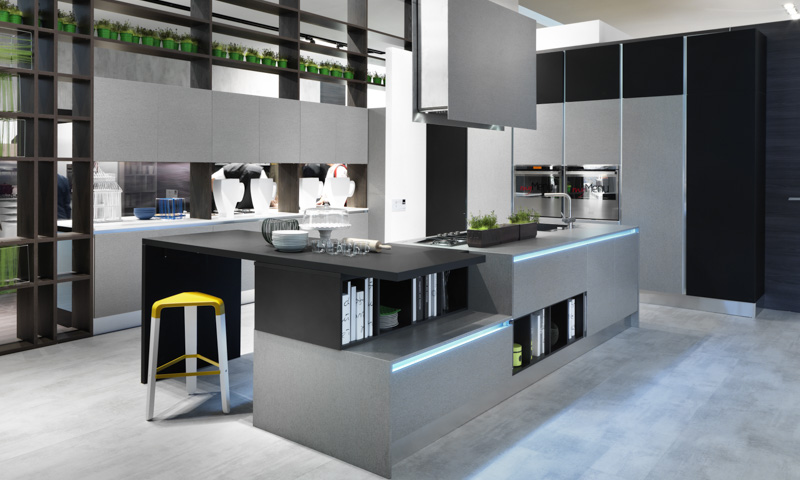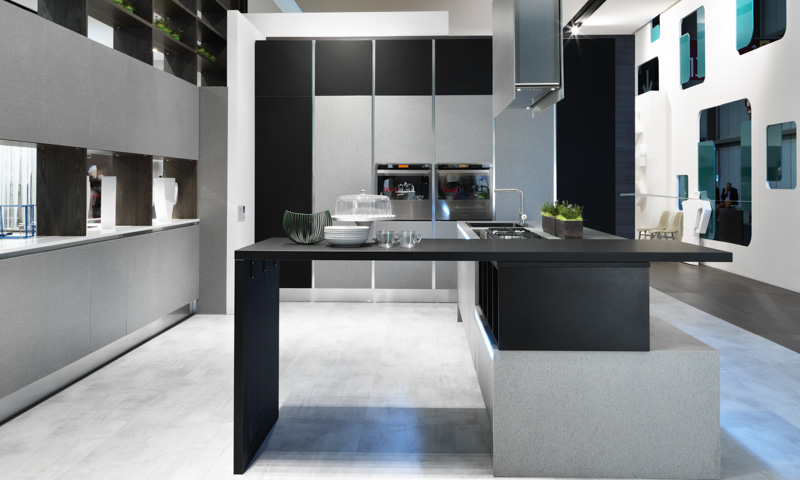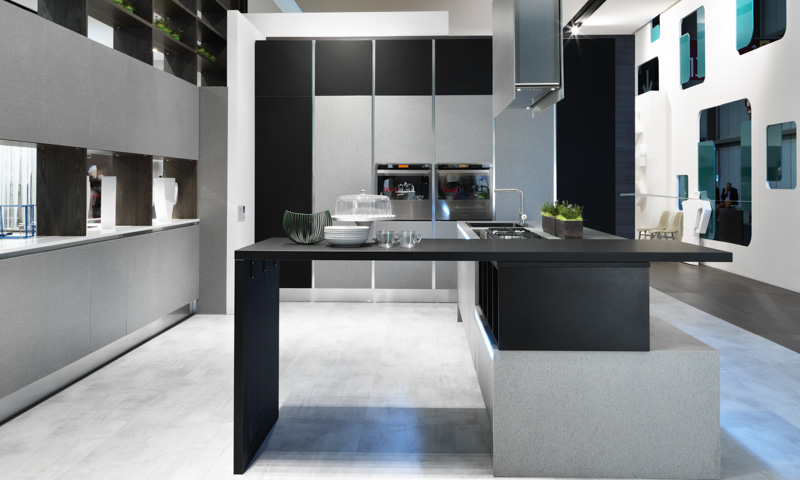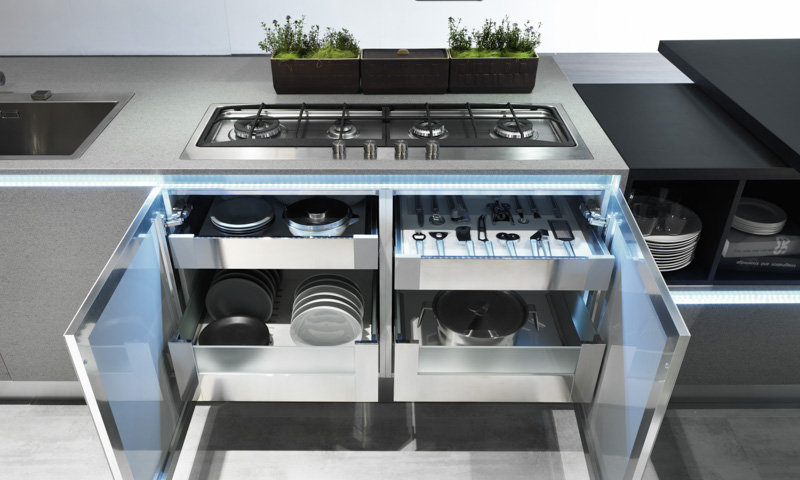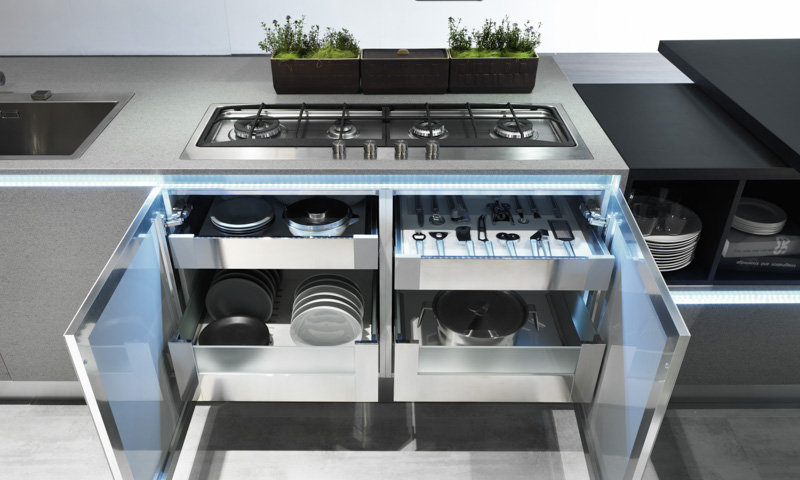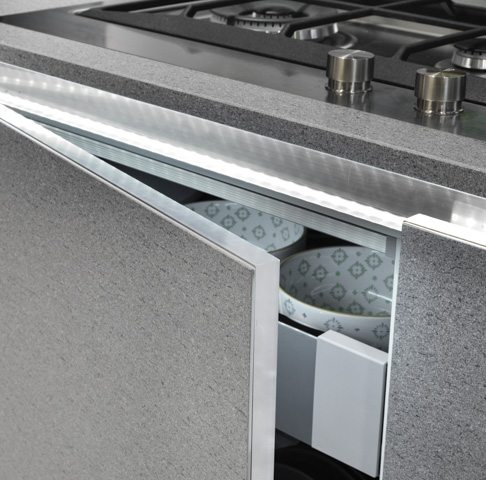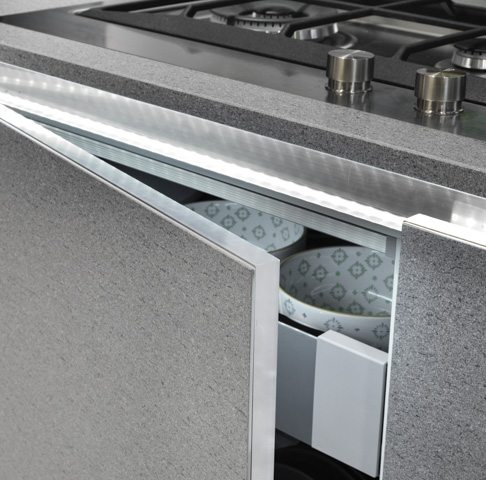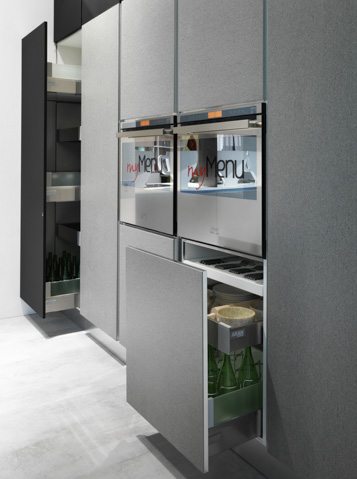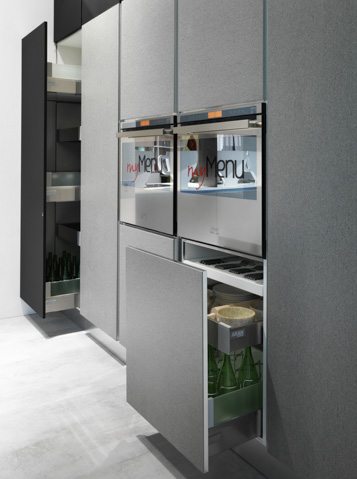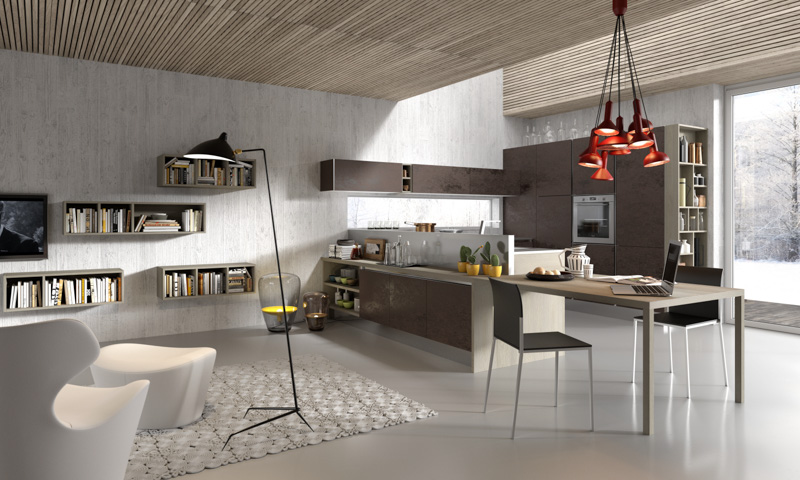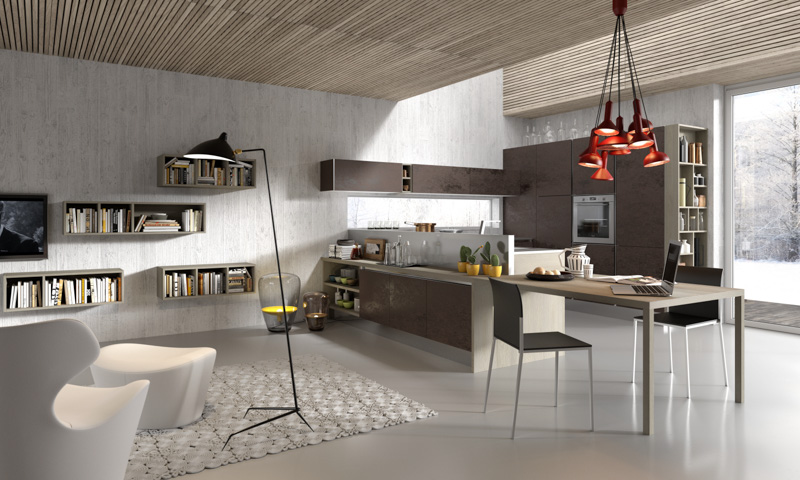 Bijou takes uses most advanced technology to create this collection in glass, porcelain, and high-pressure laminate.
Bijou is modern design that takes advantage of the most advanced technology. This modern kitchen cabinet collection is available in glass, "Straty" a stratified high-pressure laminate, and "Grès," a high-tech porcelain material resistant to heat, scratches, and bumps keeping its beauty intact over time. Bijou glass doors are available in more than 20 colors with glossy and matte finishes. Straty and Grès cabinets are available in 10 colors each.
The Grès finish uses innovative, sustainable energy technologies that don't release any substances into the environment which can't be easily recycled. Grès comes in three door versions that have an invisible 18 mm aluminum profile, available in a polished aluminum or London gray finishes.
Aran Cucine is committed to doing its part to protect the environment by producing its products from recyclable and ethical materials in a sustainable way. It purchases most of its wood from companies certified by the Forest Stewardship Council and has installed a diligent waste collection system within its own warehouses—90% of waste generated by the manufacturing process is recycled. The company has also built four solar power plants with the goal of becoming completely self-sufficient in its energy needs.
Download the Bijou catalog