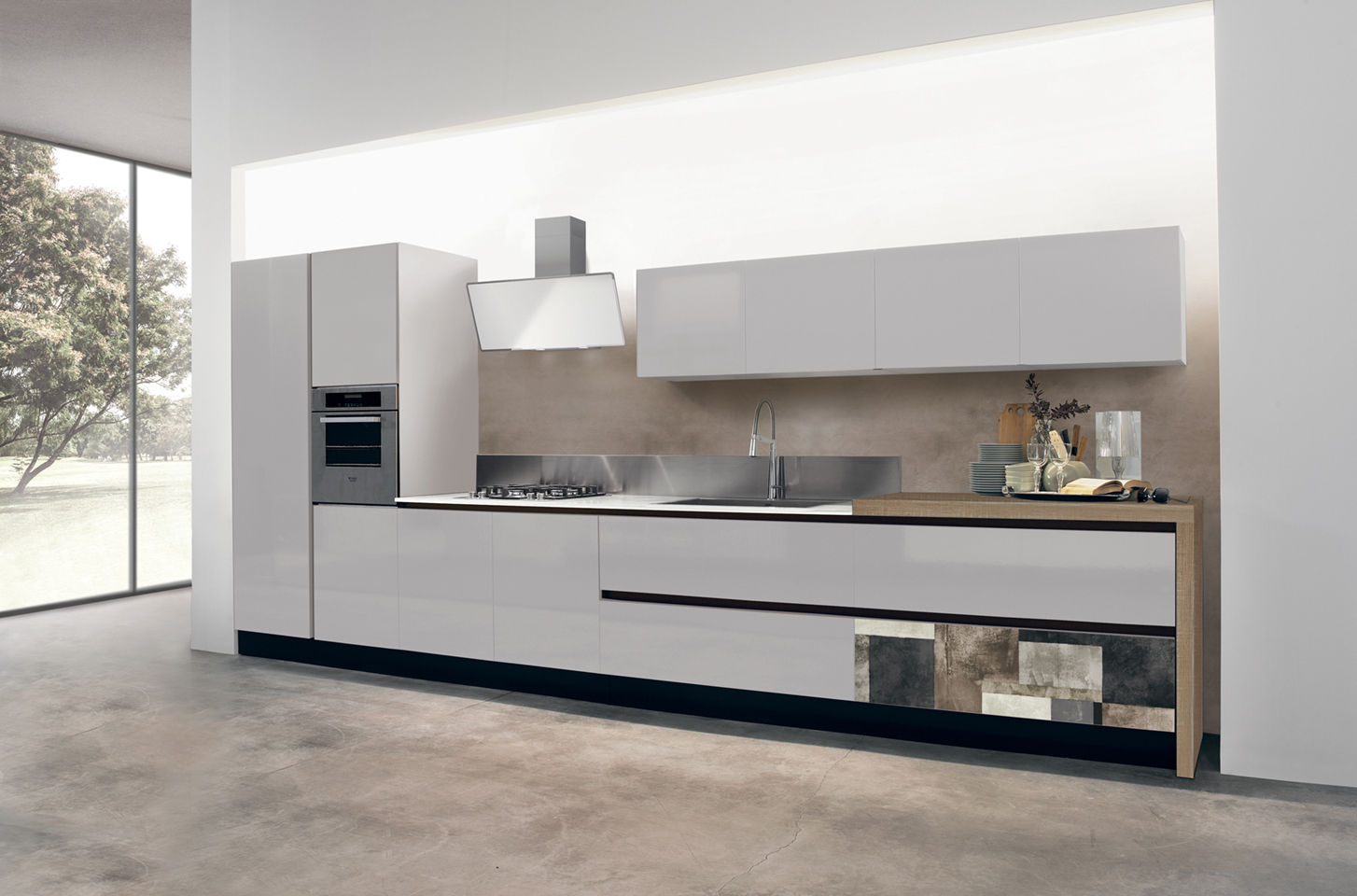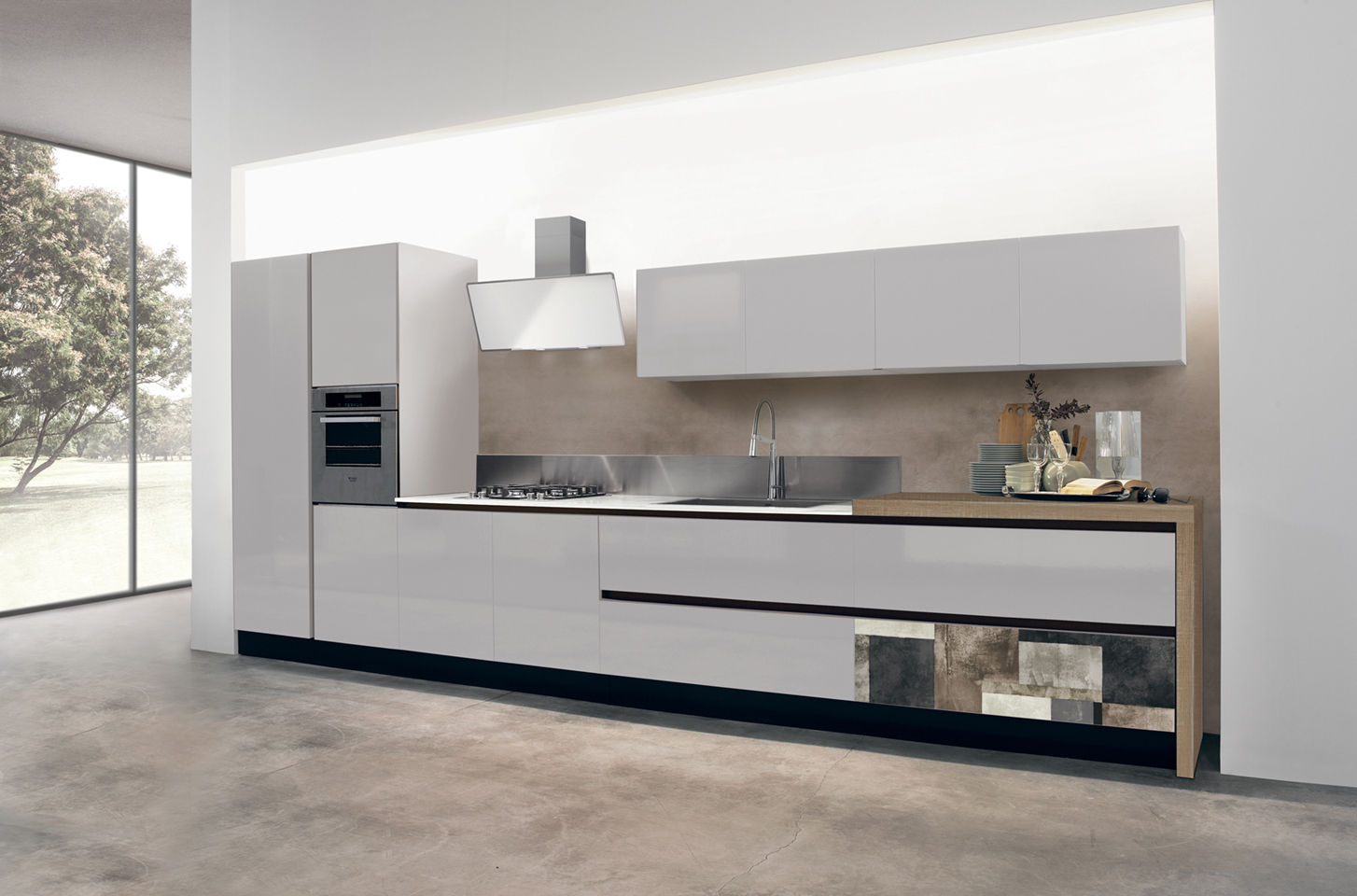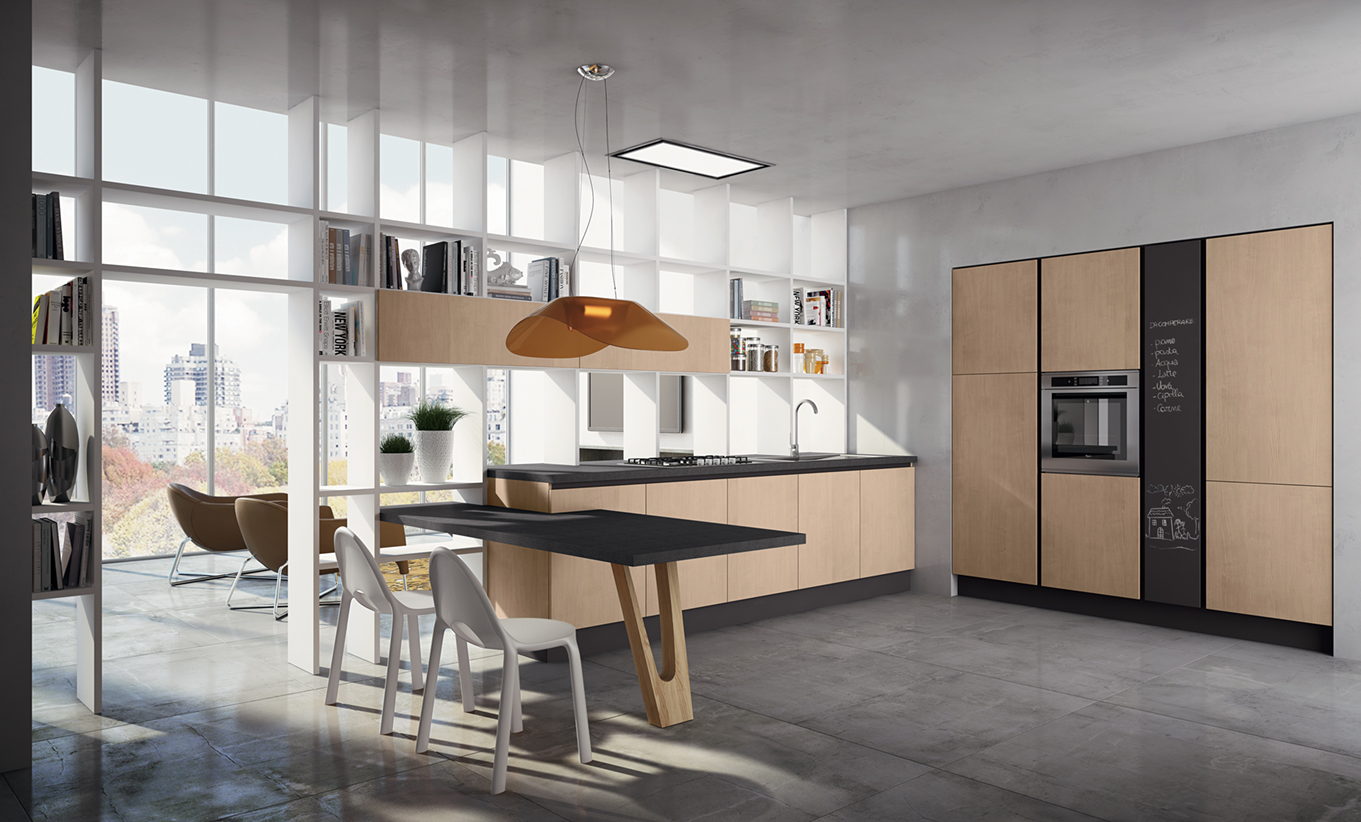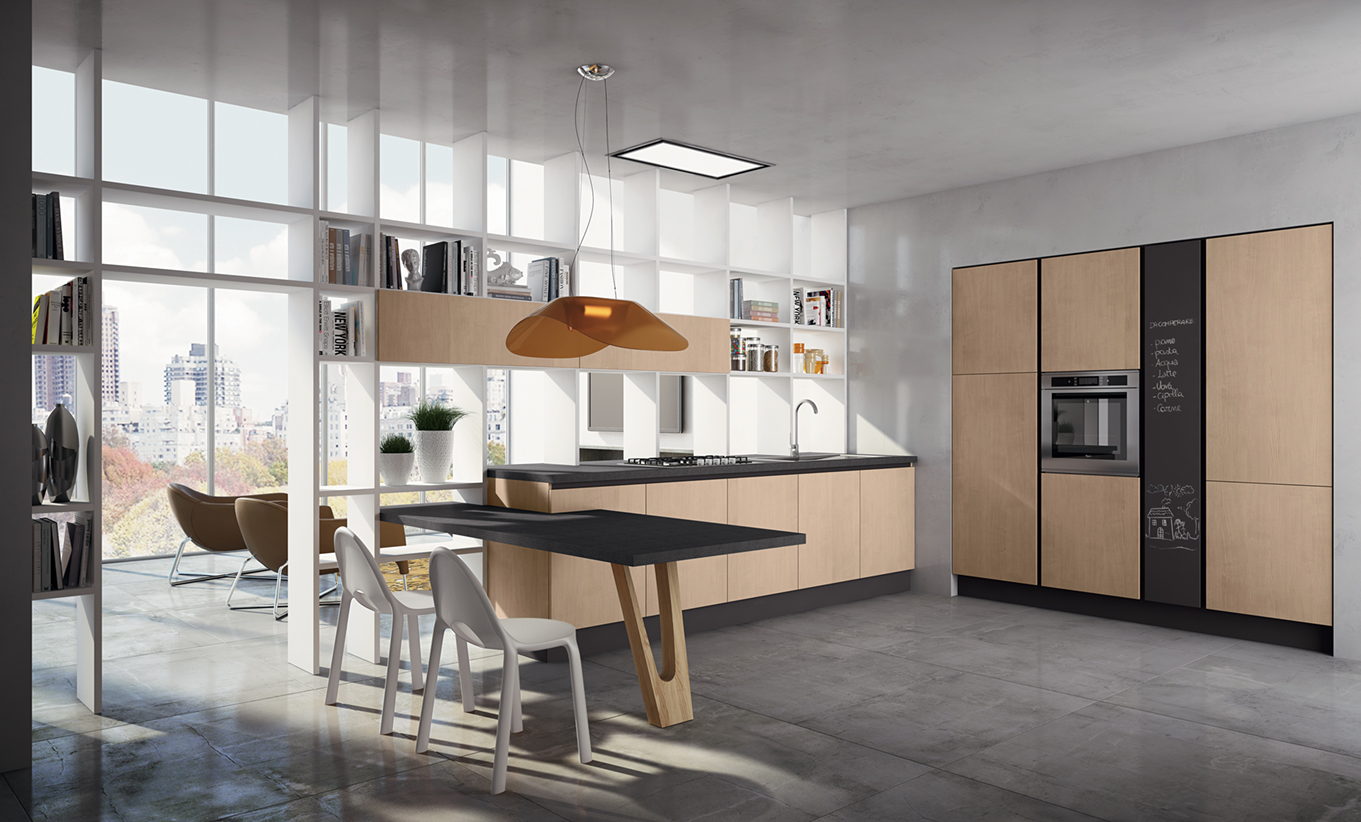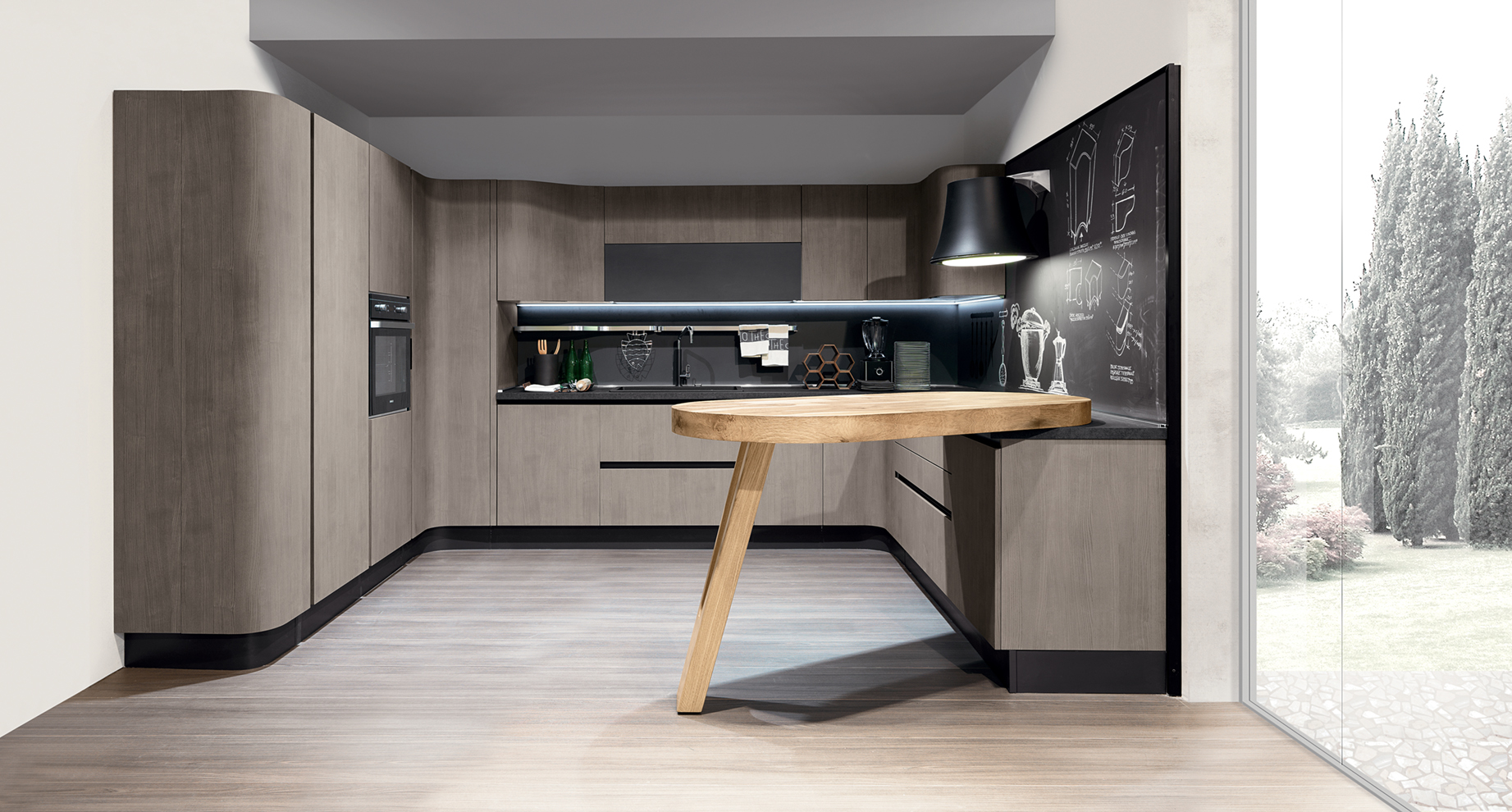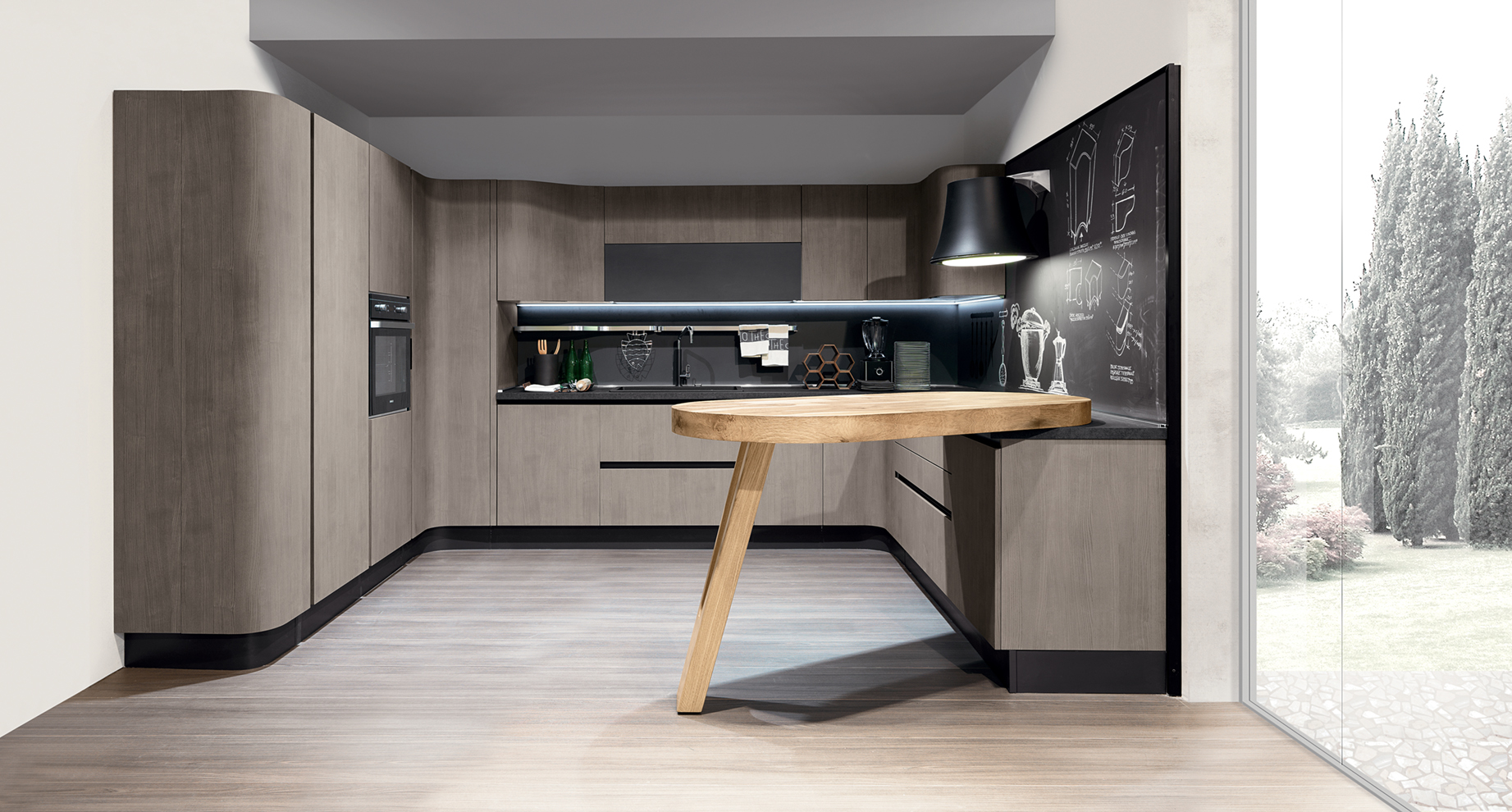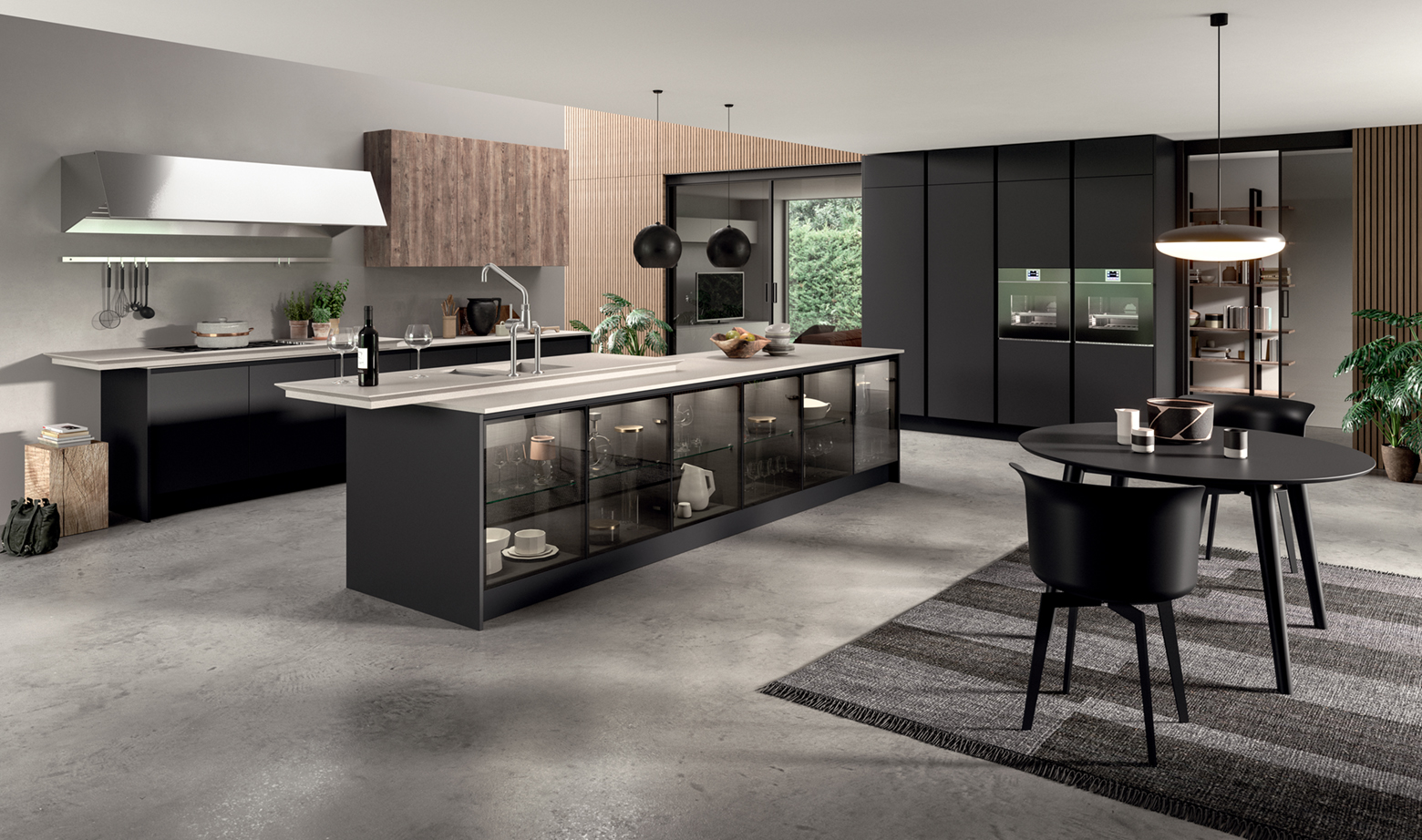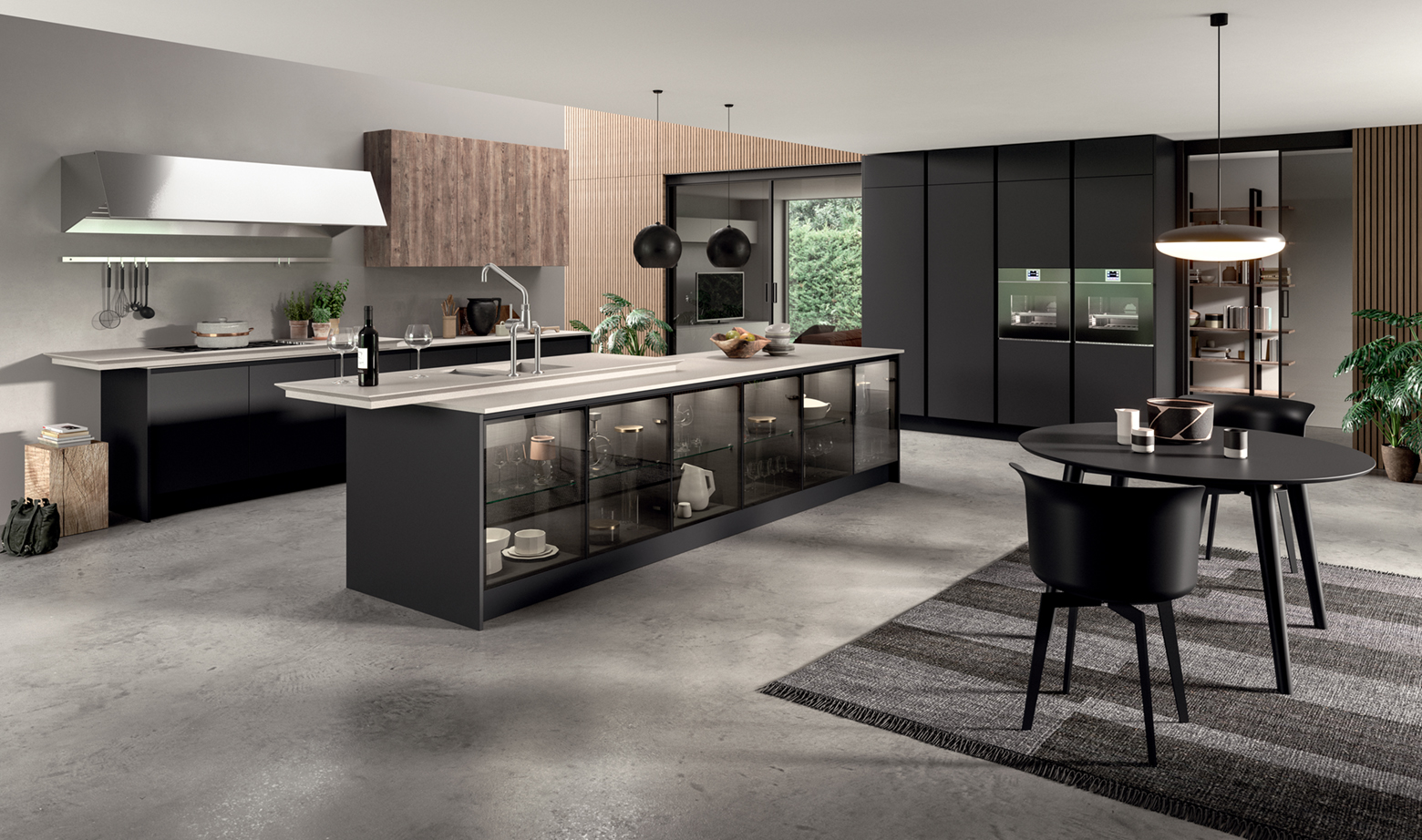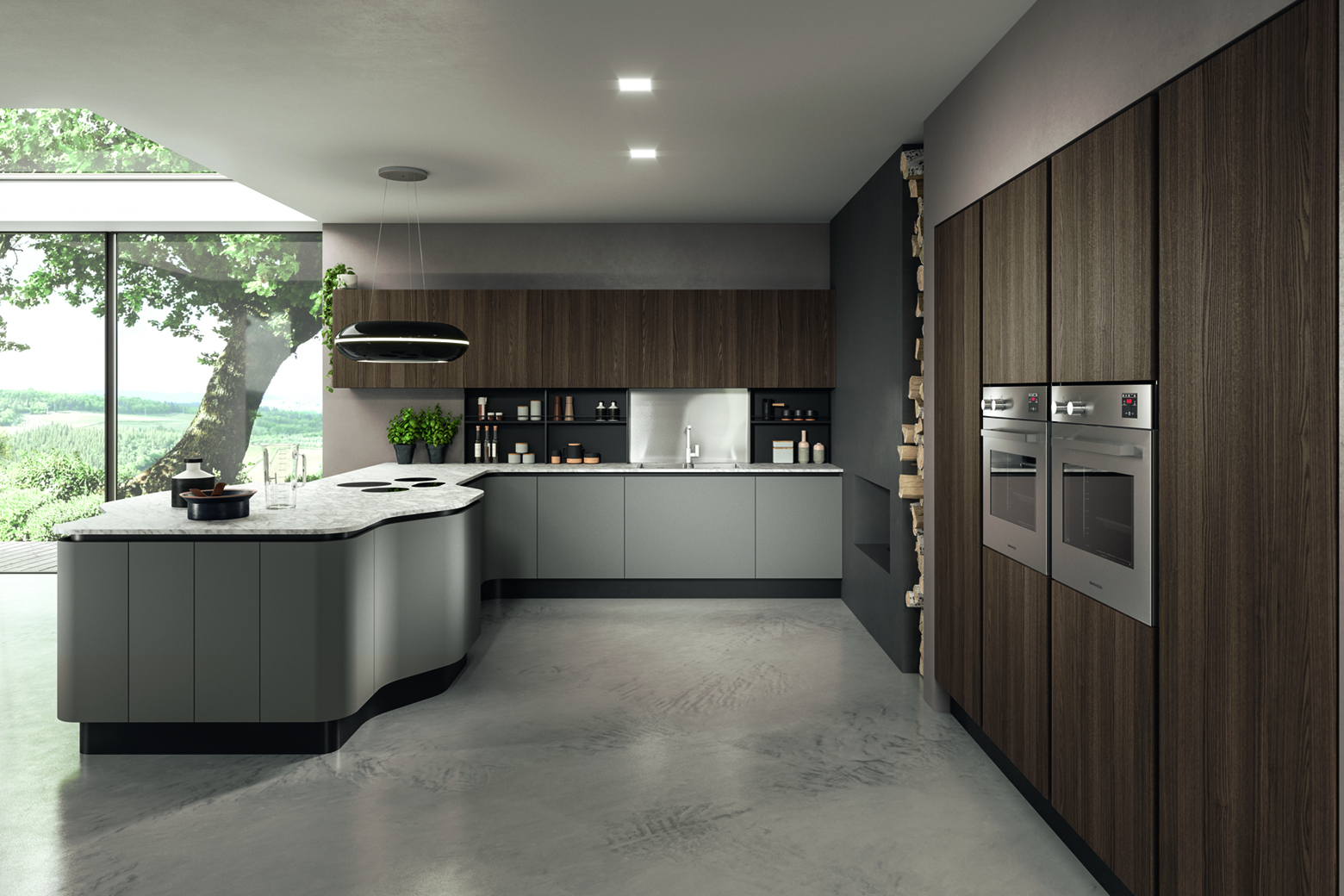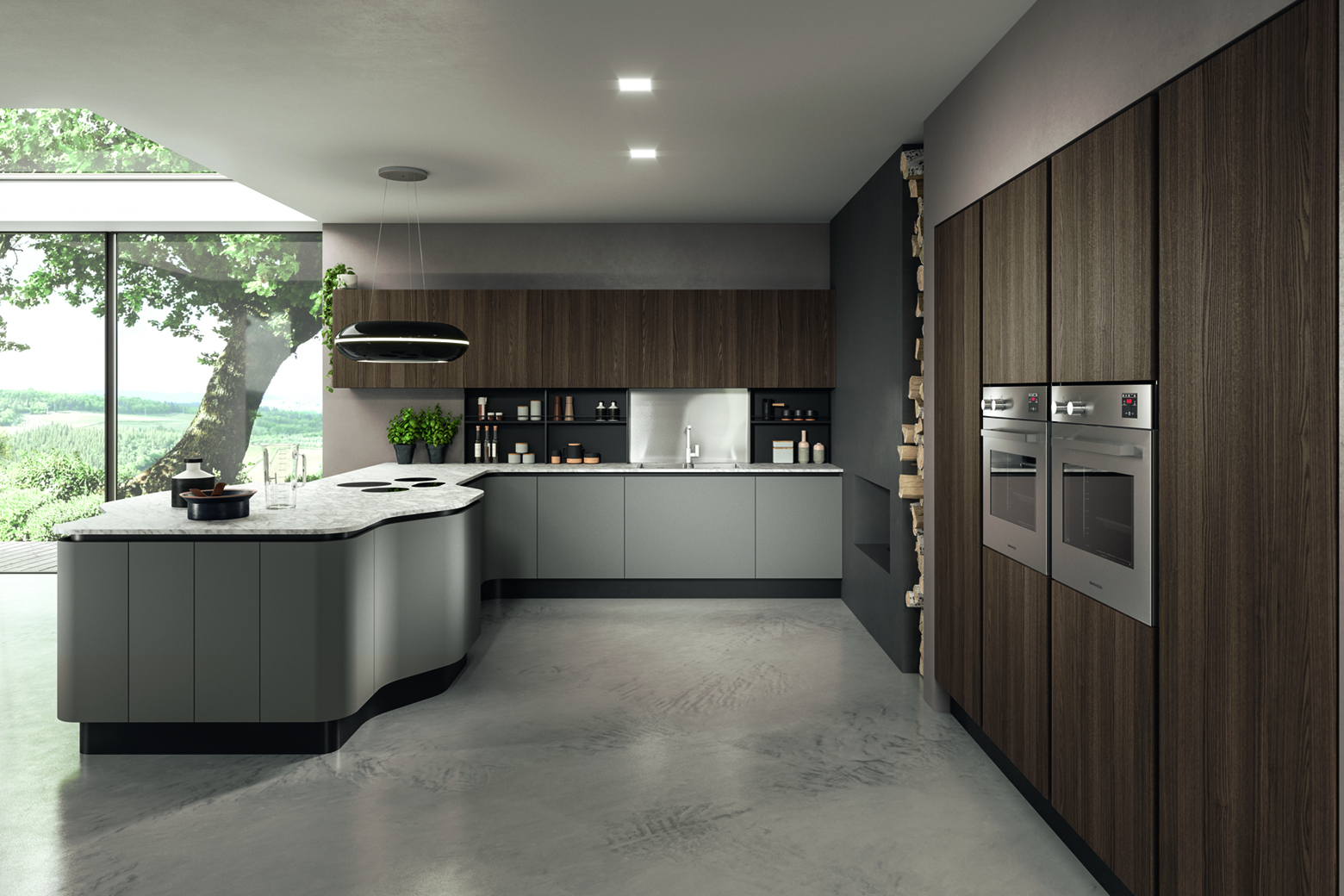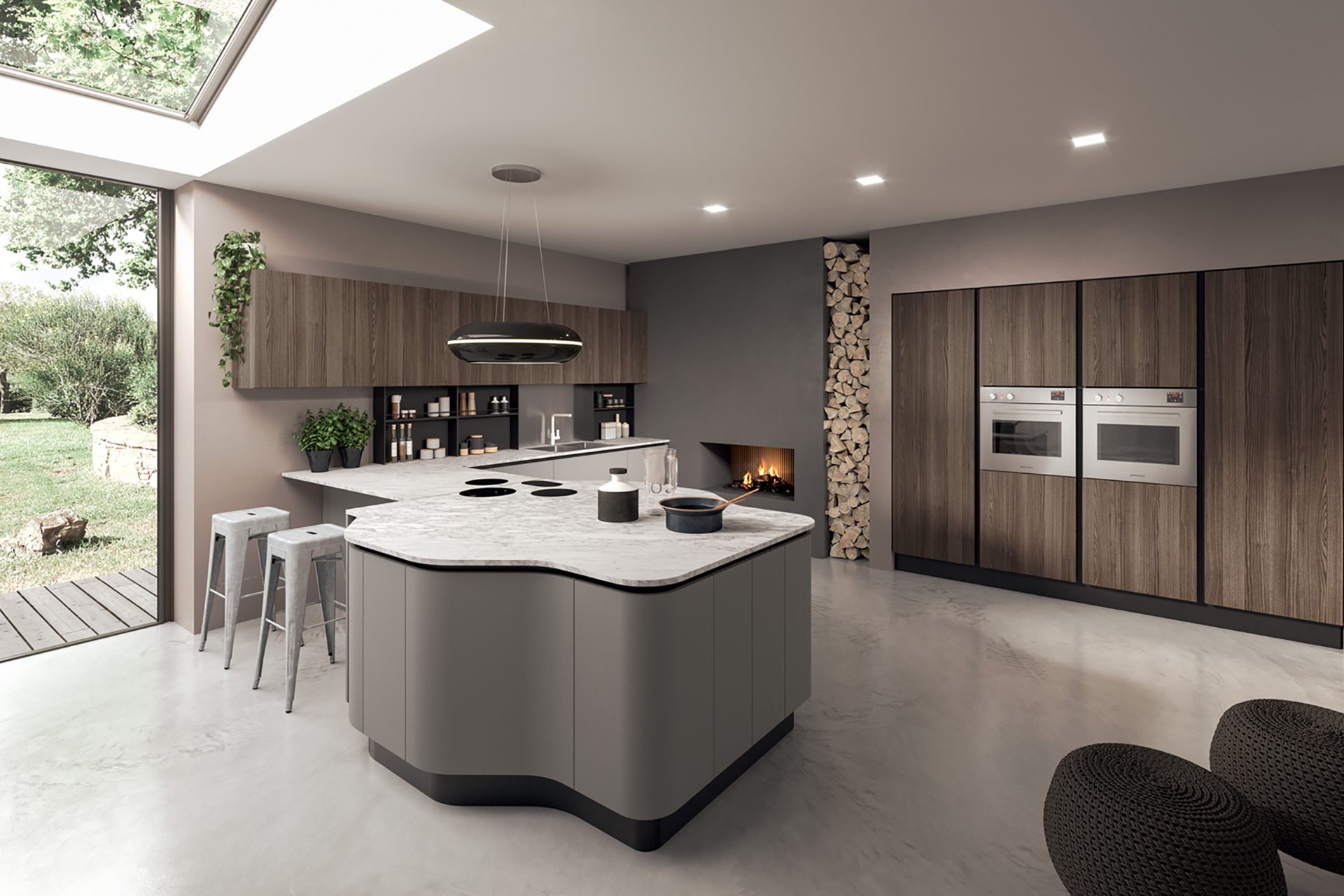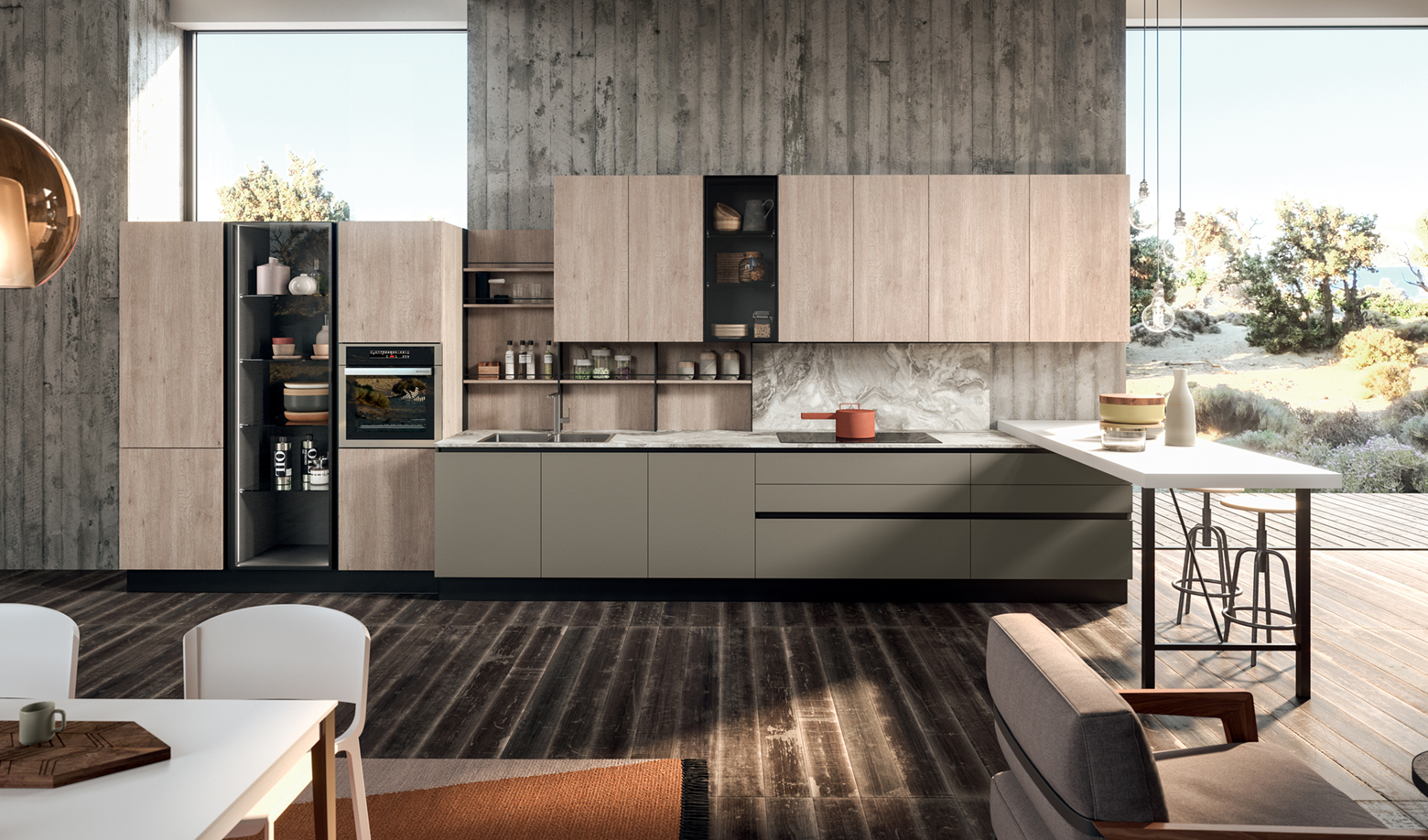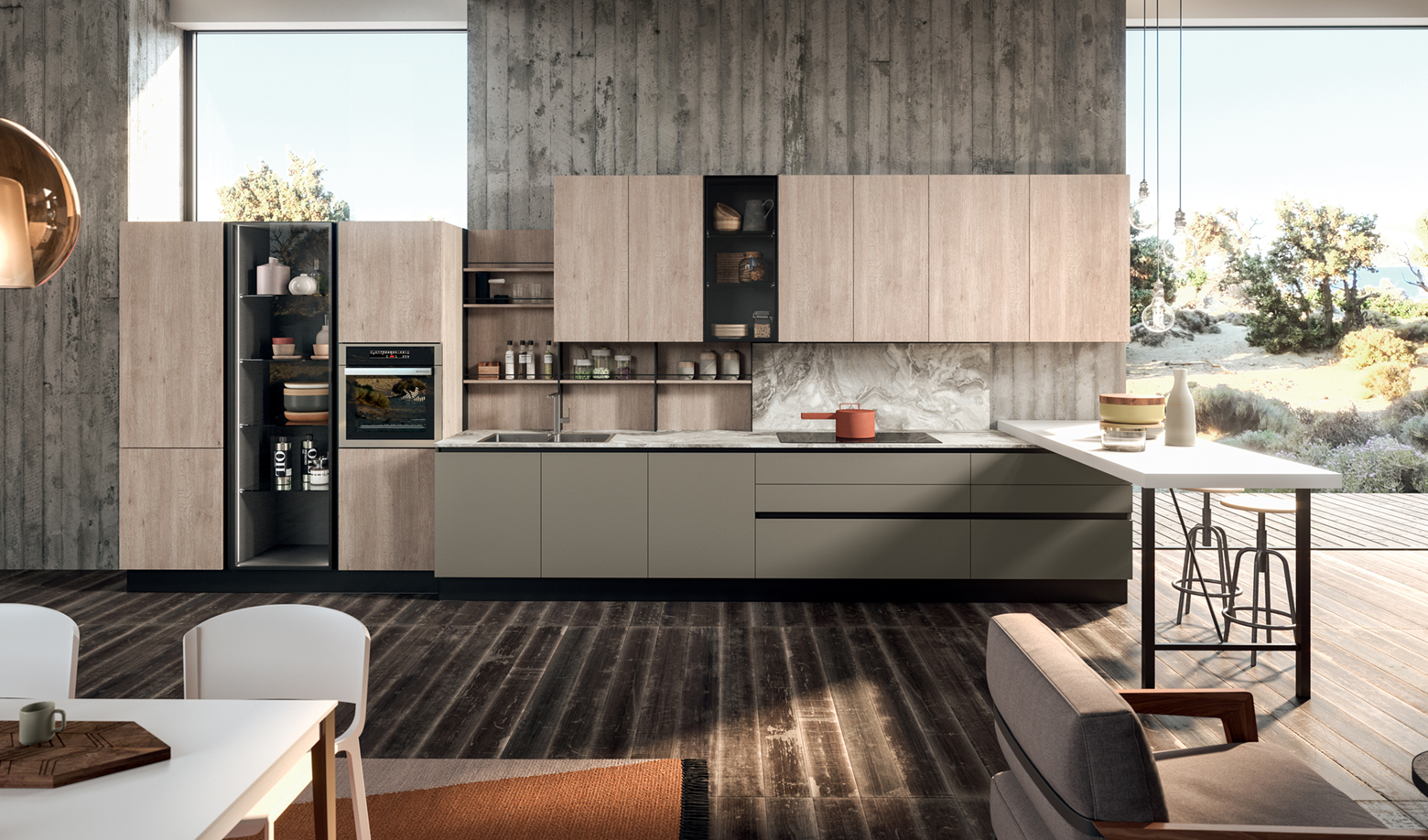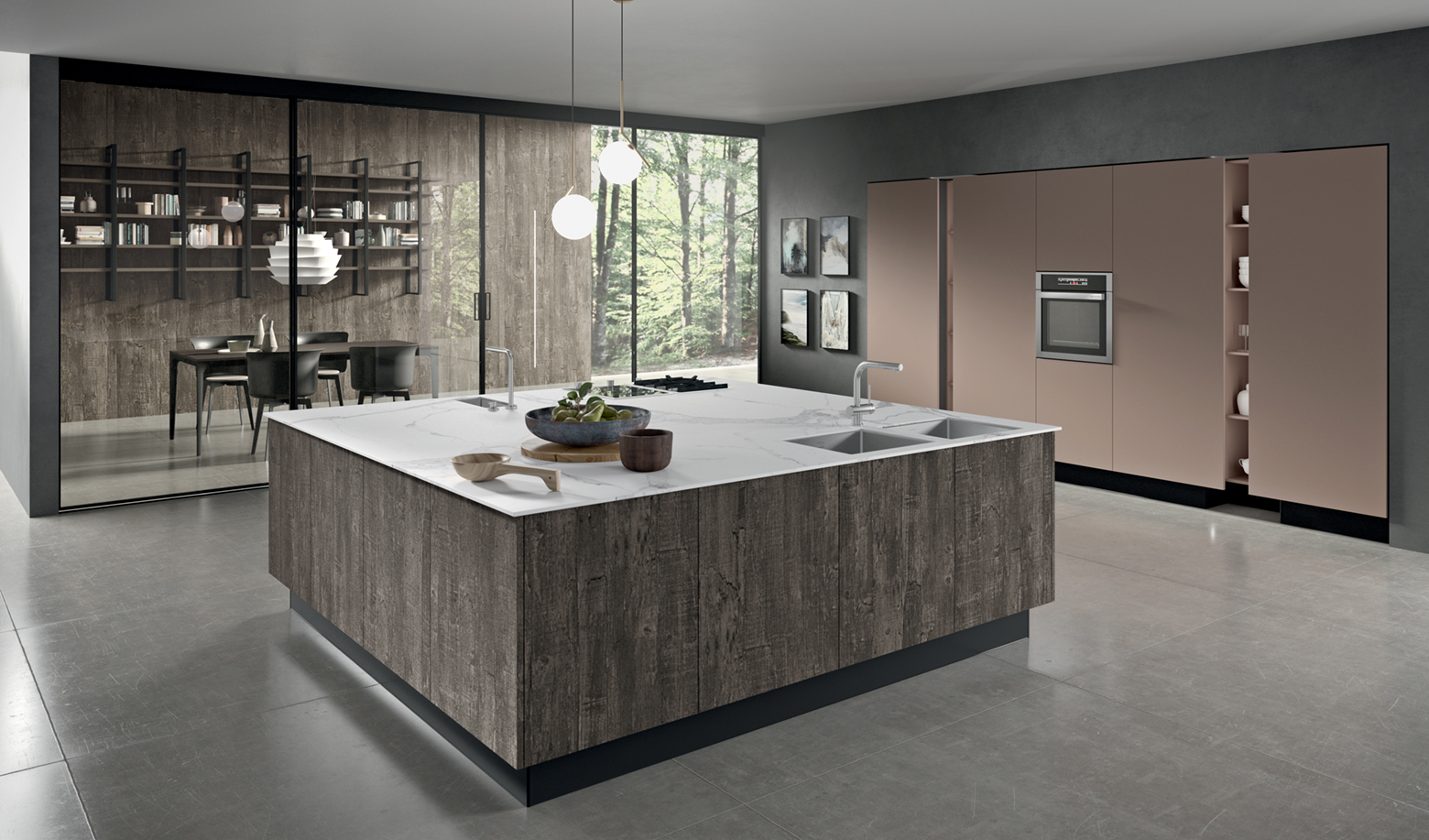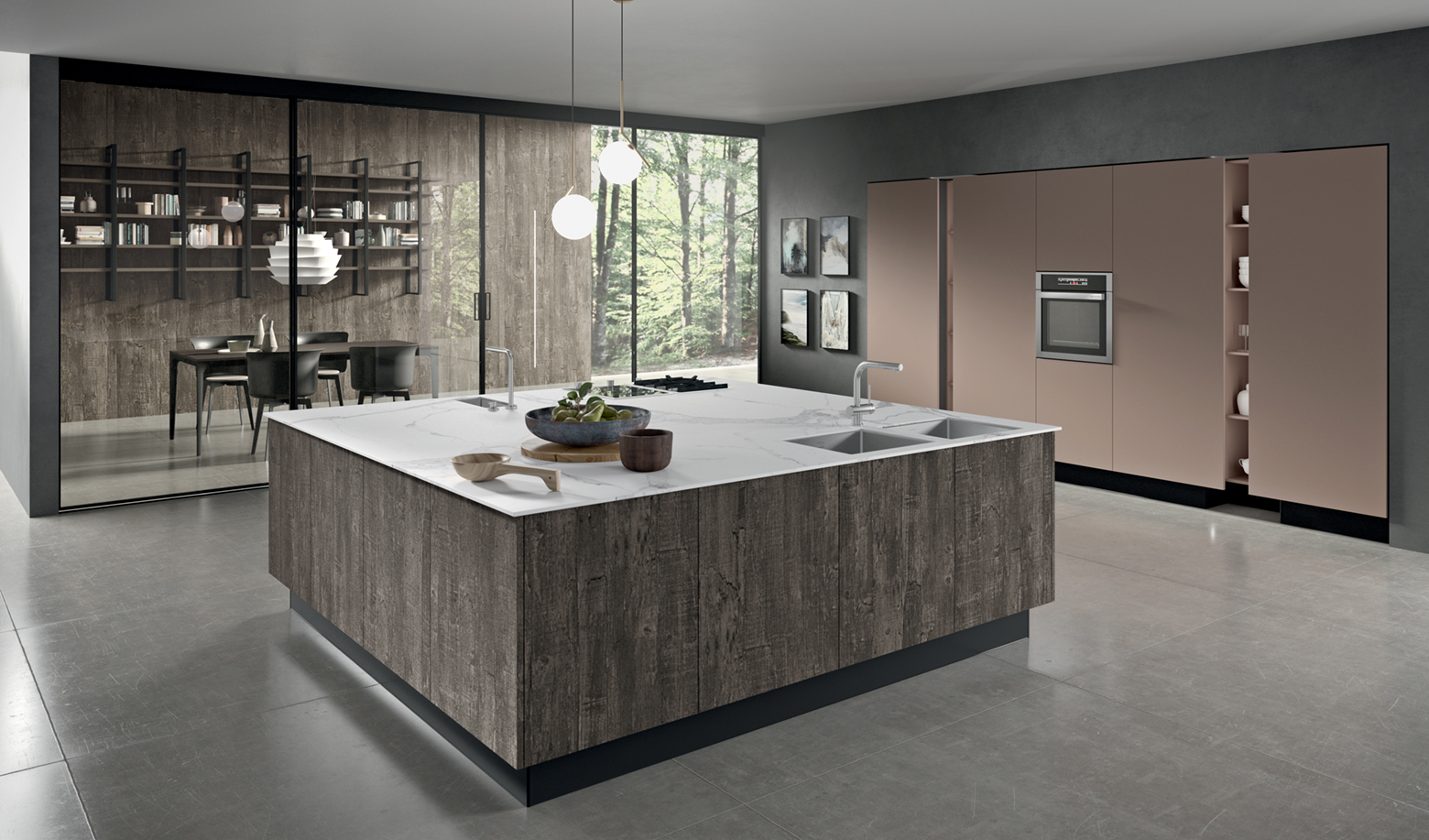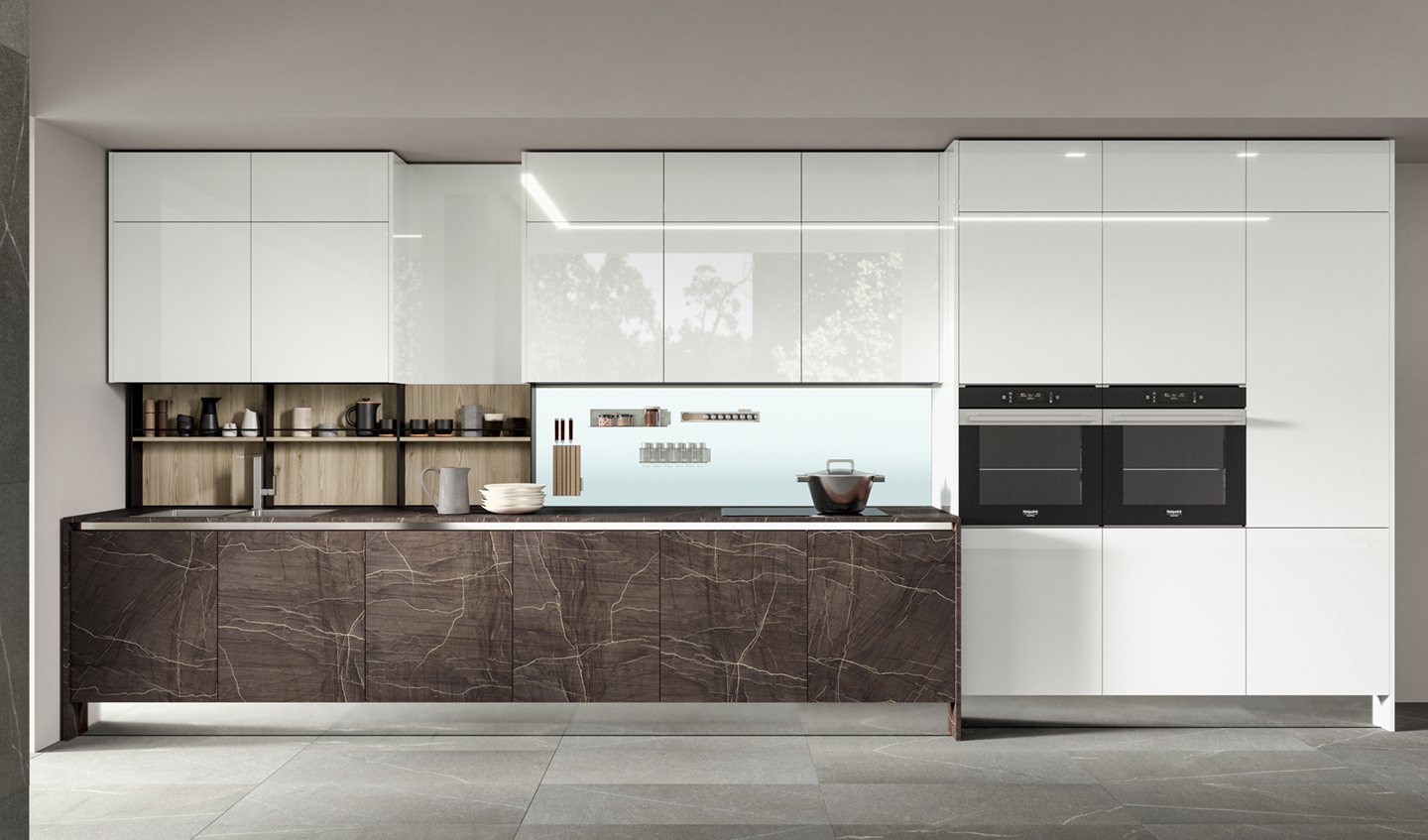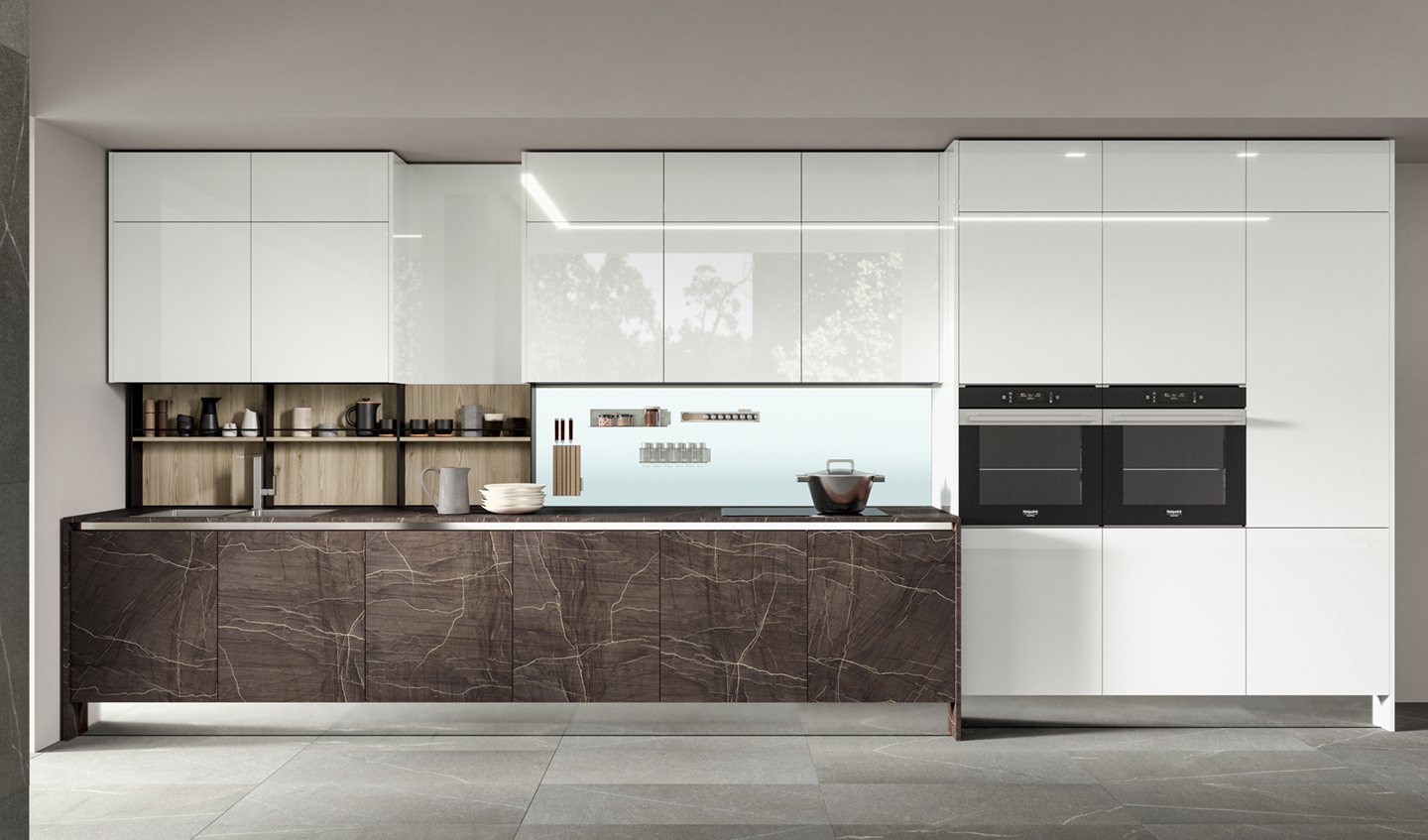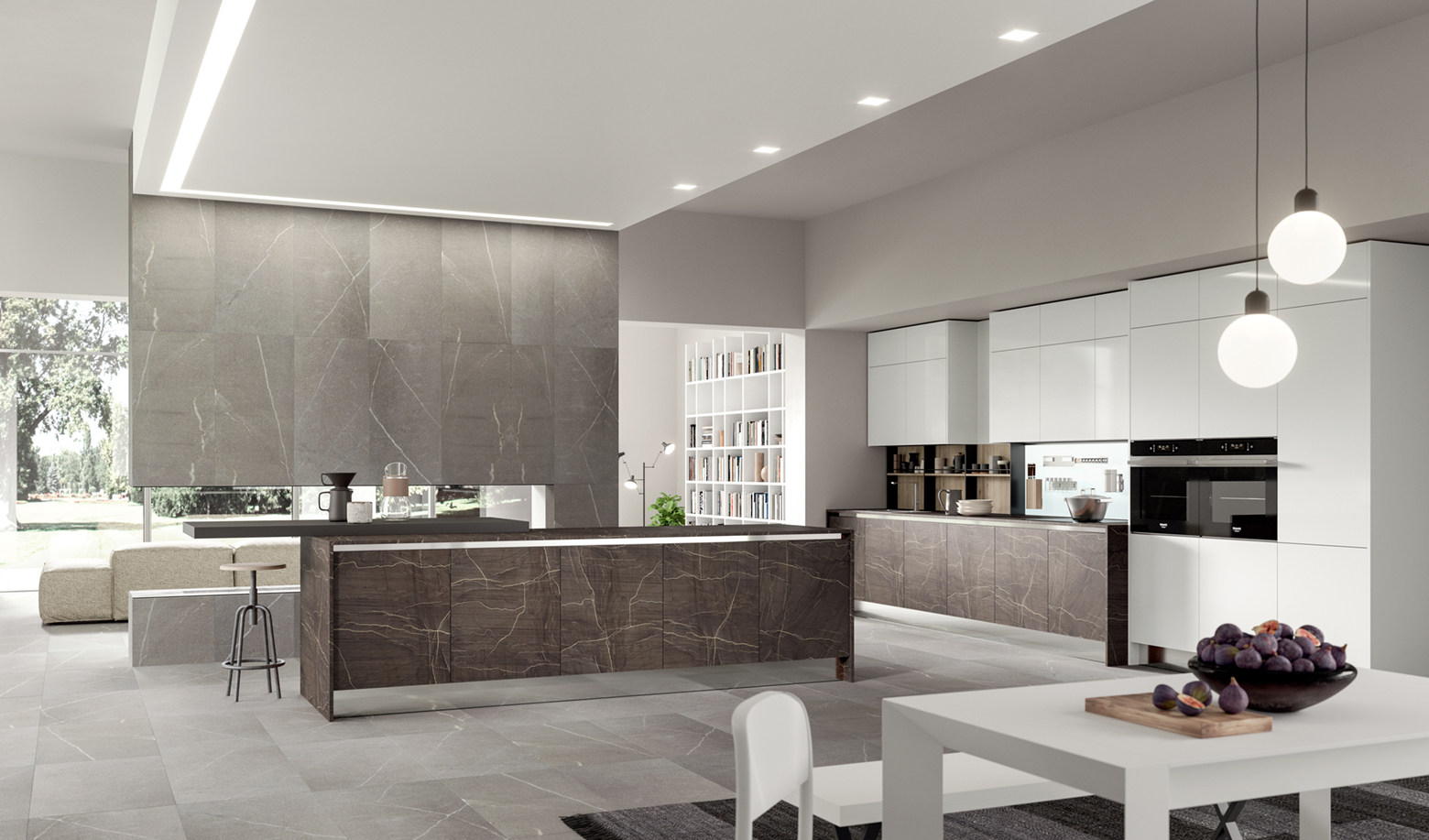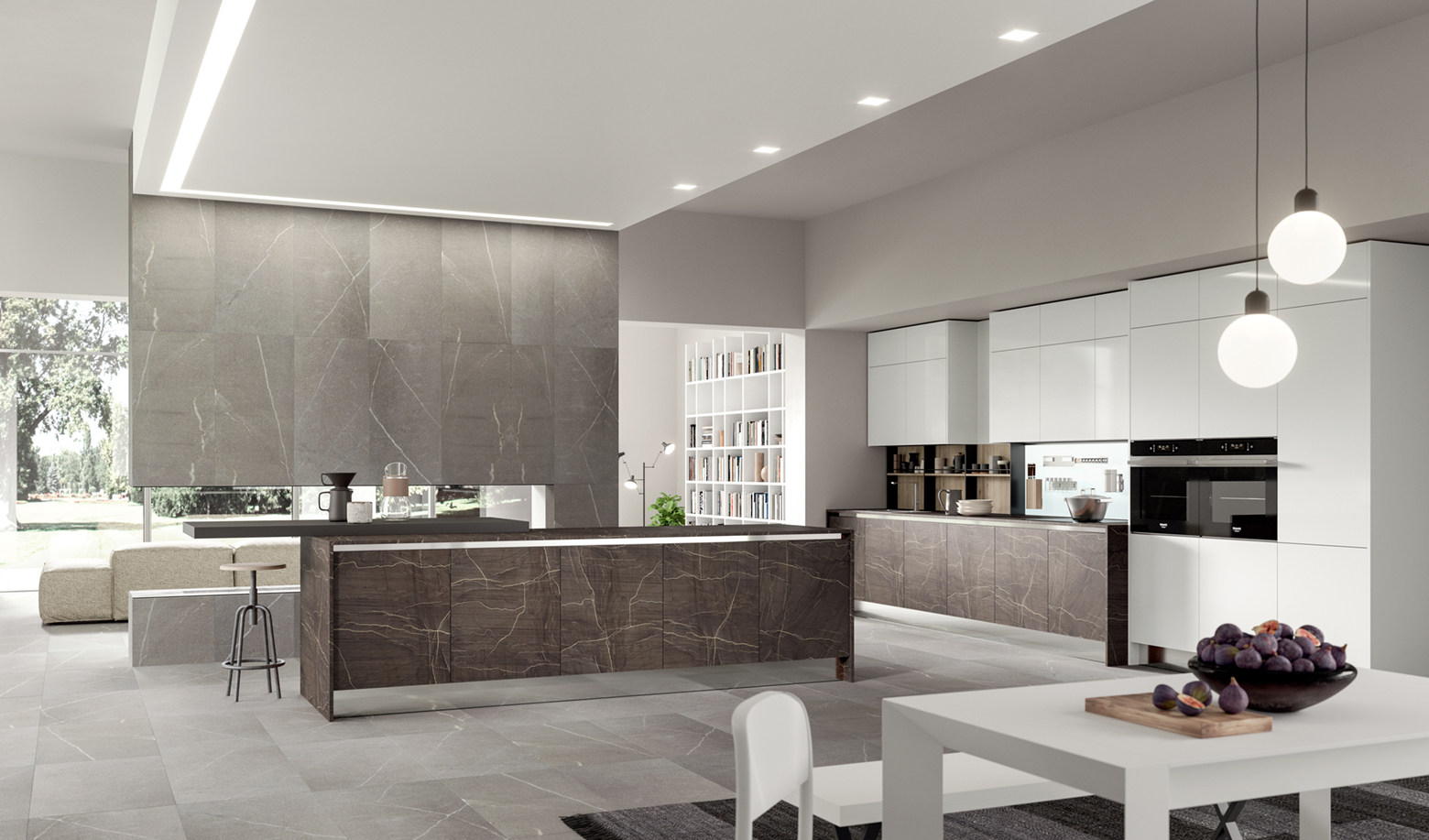 A unique modern kitchen cabinet collection in a huge number of finishes, from glass to pearl laminate.
Penelope's unique "butterfly" composition is available in a huge number of distinct finishes, from glass to pearl laminate; matching shelves are also available in every color of the collection. Penelope's high-pressure laminate is solid and resistant to stains and bumps, and responds successfully in terms of sensibility, tradition, research, and care, without sacrificing affordability.
These modern kitchen cabinets are available in three different versions: with the standard 64-160-320 mm center-pull Ponte handle, with the aluminum Profile handle, or with handleless c-channel cabinet pulls in polished, glossy white, and dark brown finishes.
Aran Cucine is committed to doing its part to protect the environment by producing its products from recyclable and ethical materials in a sustainable way. It purchases most of its wood from companies certified by the Forest Stewardship Council and has installed a diligent waste collection system within its own warehouses—90% of waste generated by the manufacturing process is recycled. The company has also built four solar power plants with the goal of becoming completely self-sufficient in its energy needs.
Download the Penelope catalog