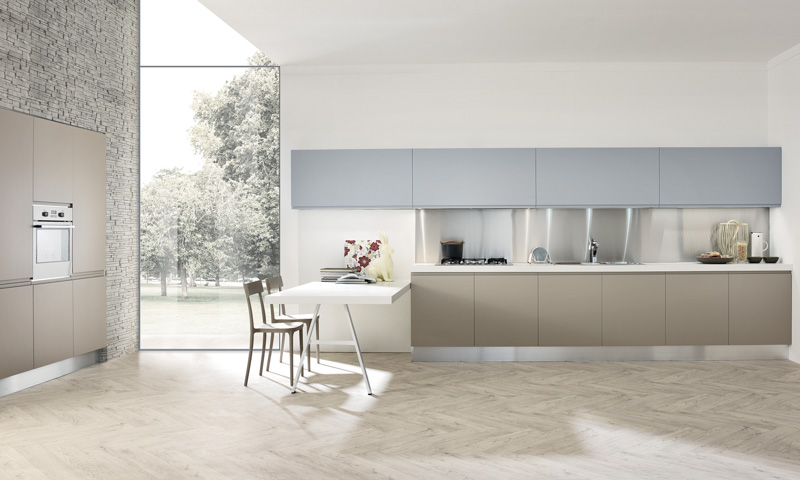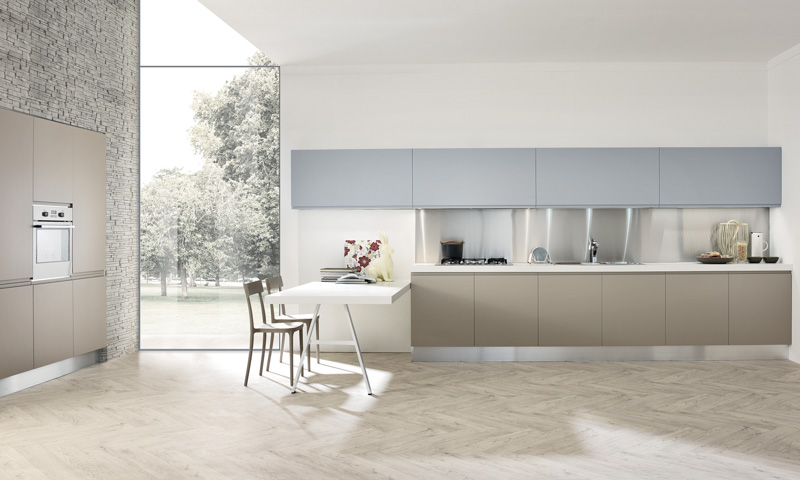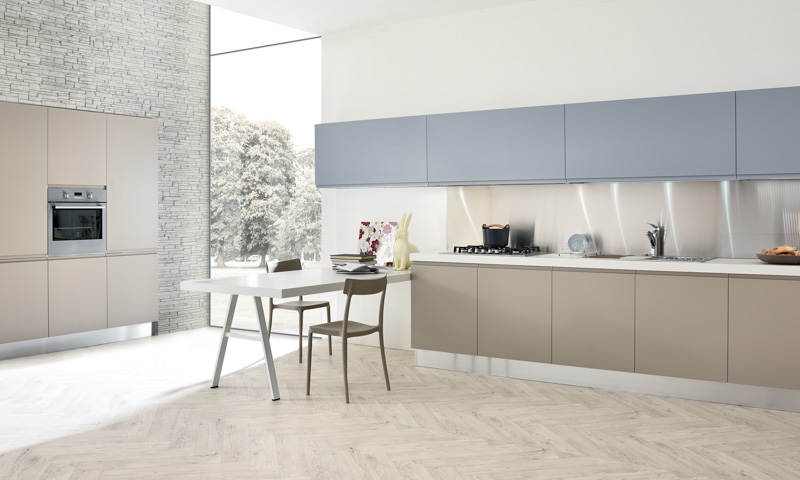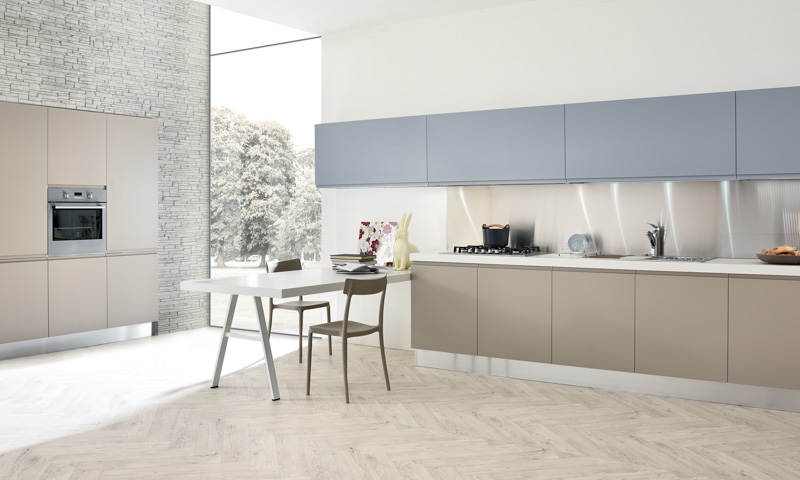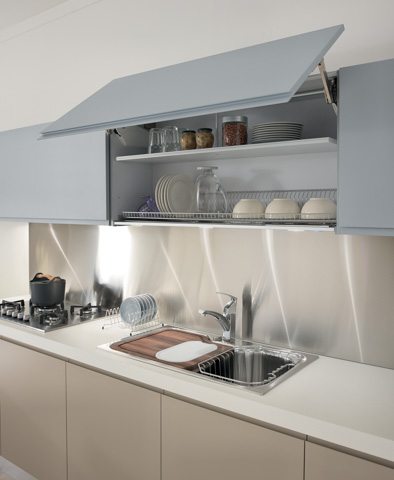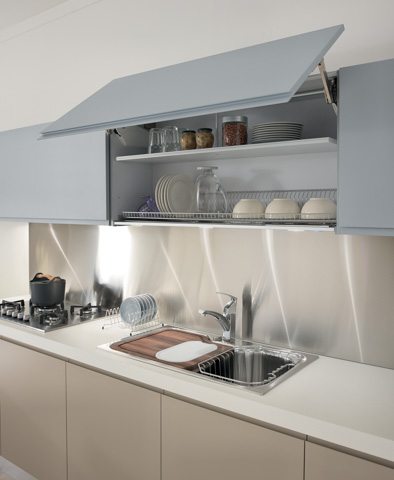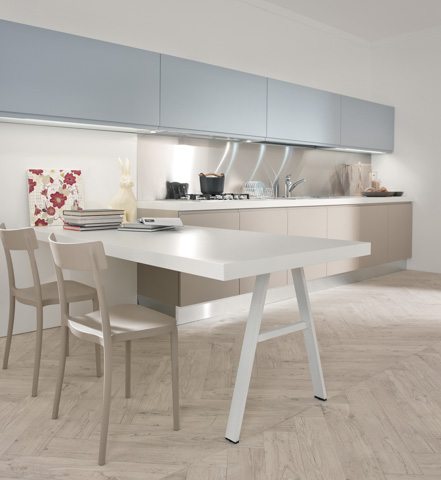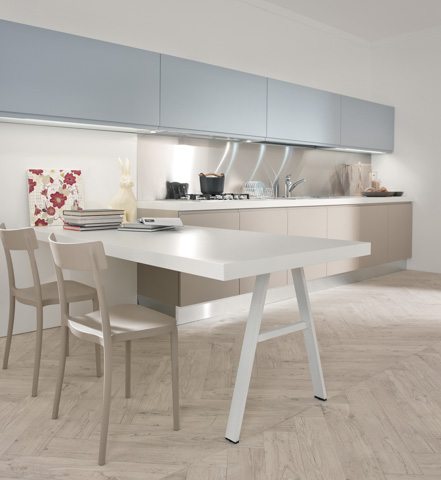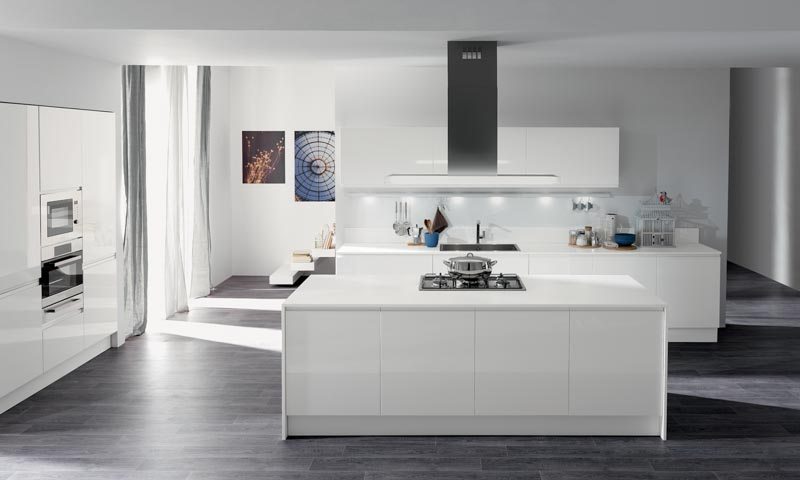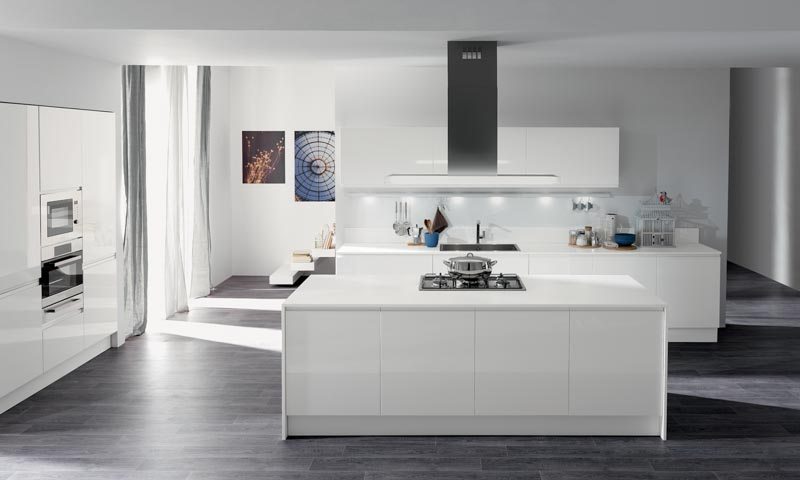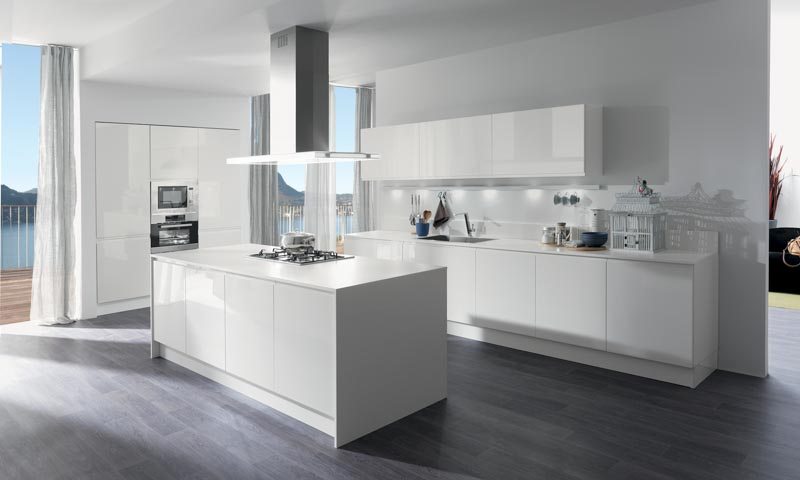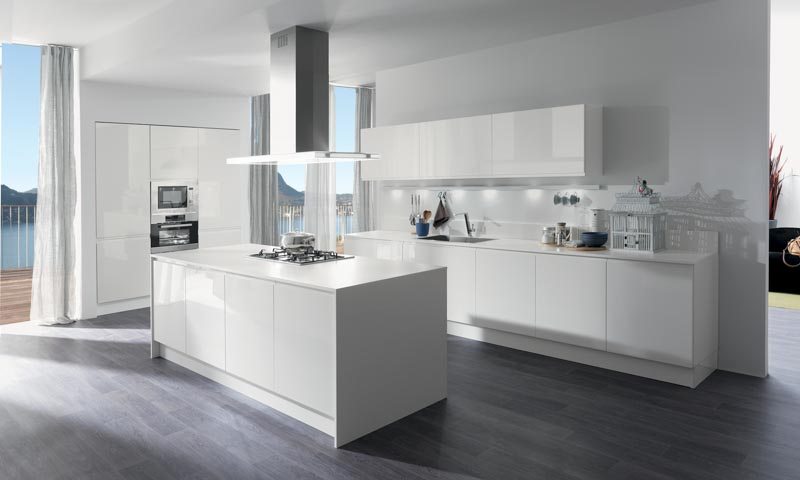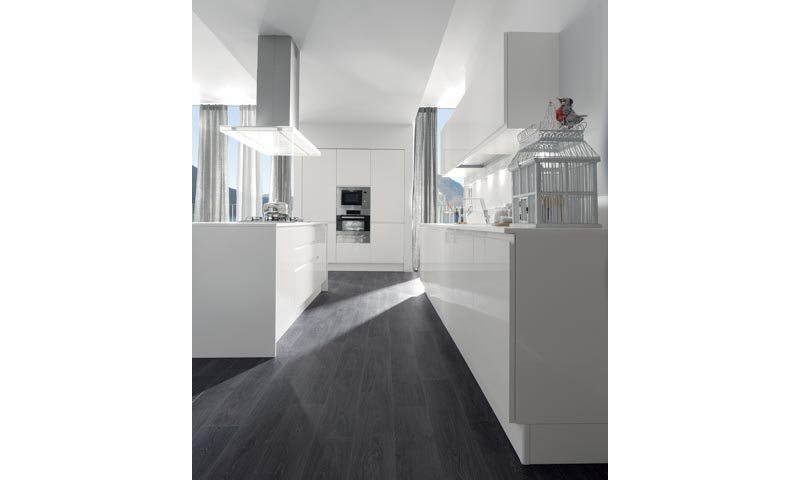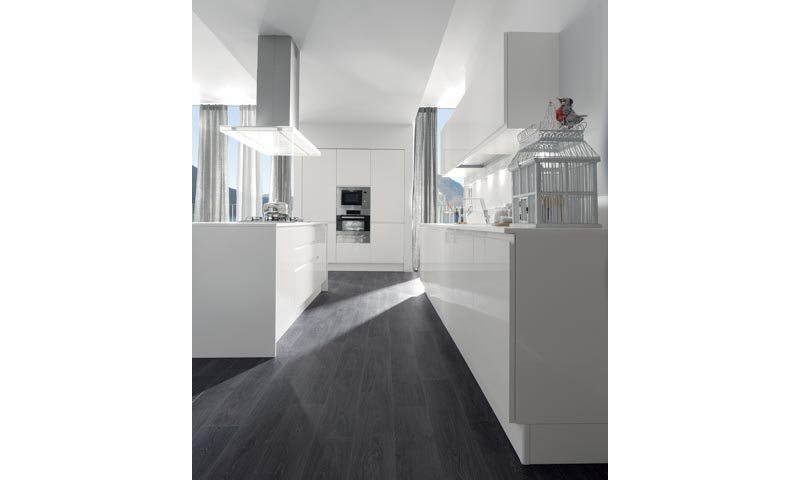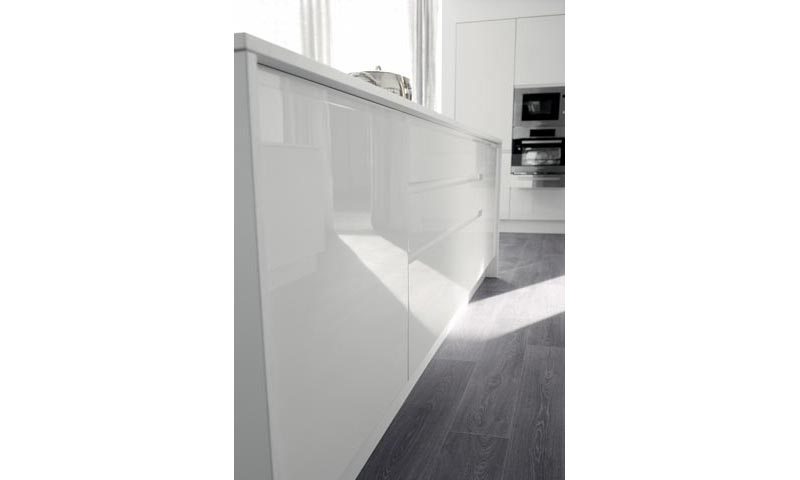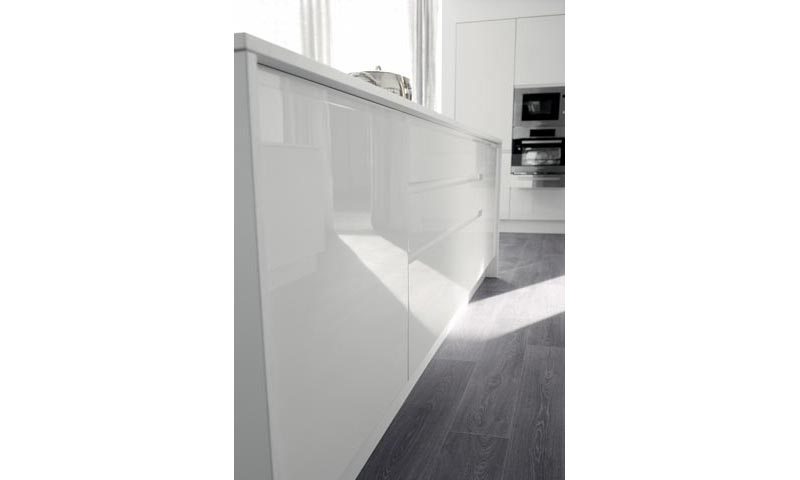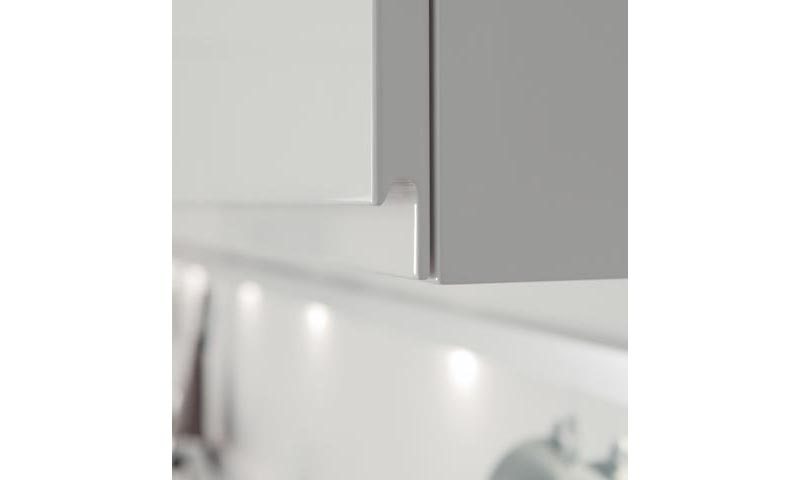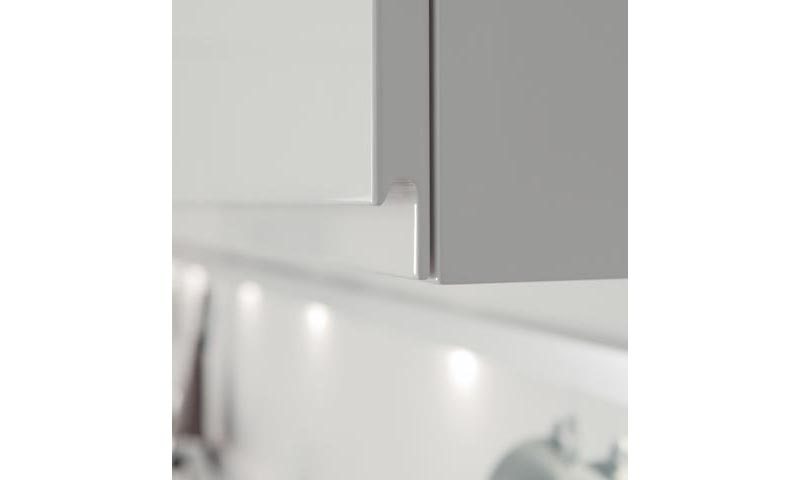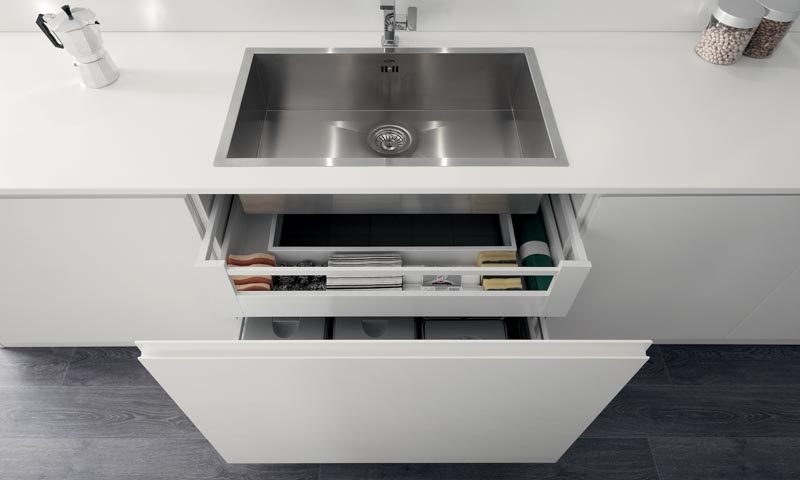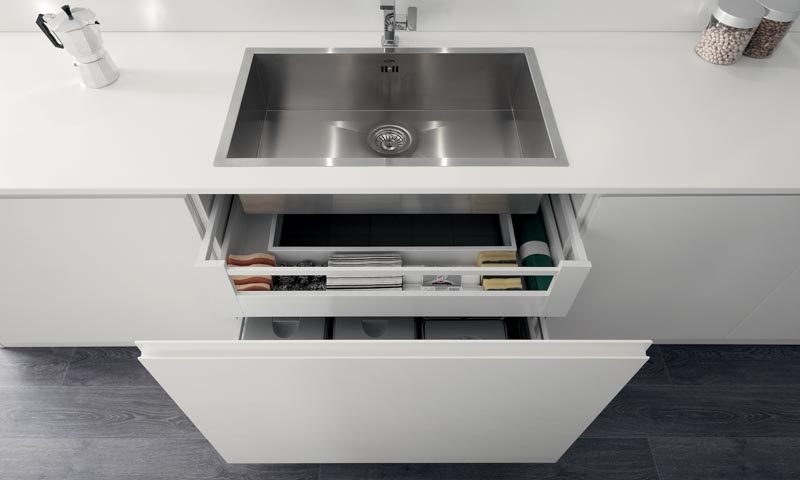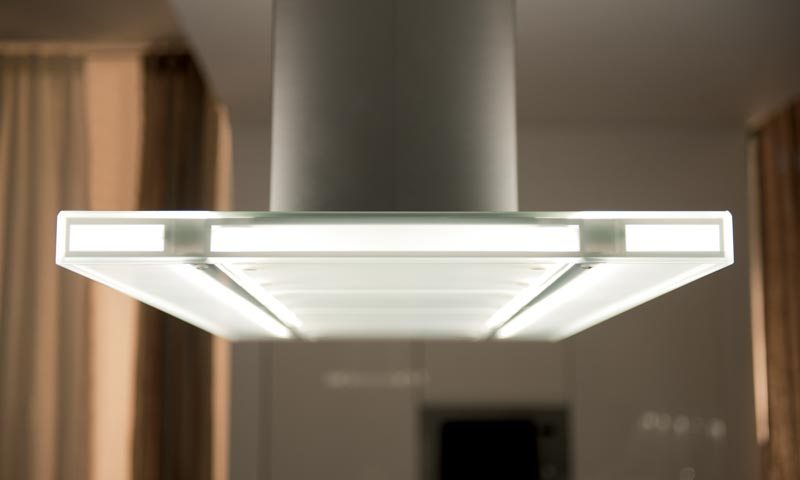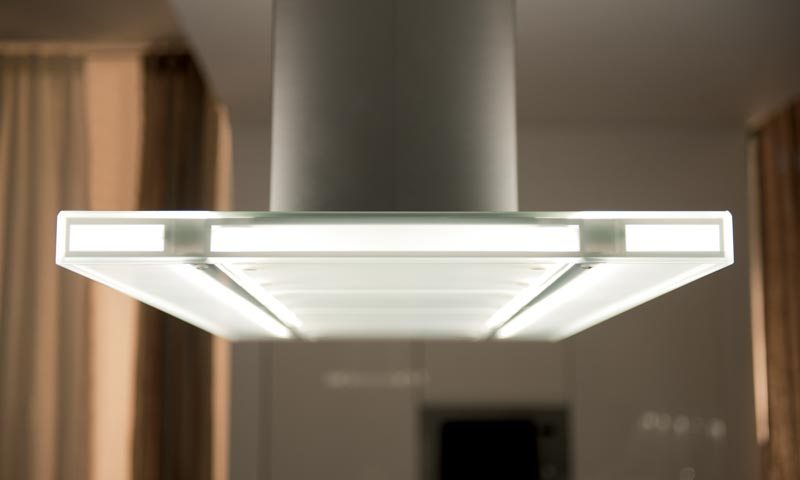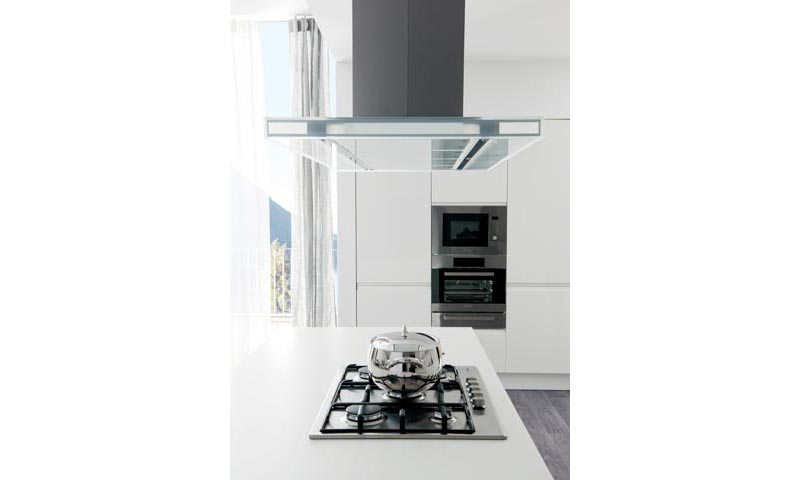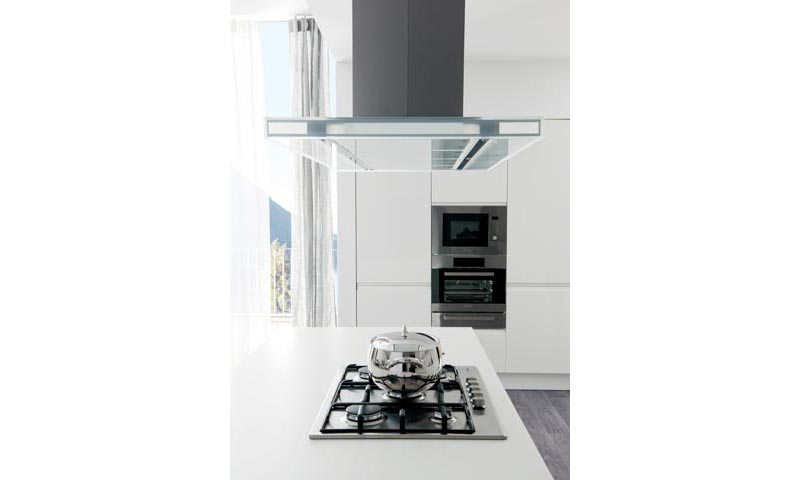 A perfect combination of two of Aran Cucine's most popular modern kitchen cabinet collections.
Masca Laccata brings together many of the classic aspects of Aran Cucine's modern design and combines natural wood, high gloss lacquer, and glass finishes with clean, elegant lines and efficient space planning,
If you like a minimalistic kitchen without the distraction of bulky handles on your beautiful cabinets, you'll love Masca Laccata. These kitchen cabinets are available with c-channel handles integrated with the cabinet doors. The handle profiles are available in white, dark, brown, and aluminum.
Cabinet functionality is at a premium, making use of all Aran Cucine's innovative space planning solutions, including vertical lift cabinets, vertical bifold cabinets, large drawers, open shelving, tall pantries with multiple moving racks, custom drawer inserts, and Aran's signature curved cabinets.
Masca Laccata is available in numerous matte, glossy, and metallic finishes to create the perfect combination of sophistication and performance.
Aran Cucine is committed to doing its part to protect the environment by producing its products from recyclable and ethical materials in a sustainable way. It purchases most of its wood from companies certified by the Forest Stewardship Council and has installed a diligent waste collection system within its own warehouses—90% of waste generated by the manufacturing process is recycled. The company has also built four solar power plants with the goal of becoming completely self-sufficient in its energy needs.
Download the Masca Laccata catalog