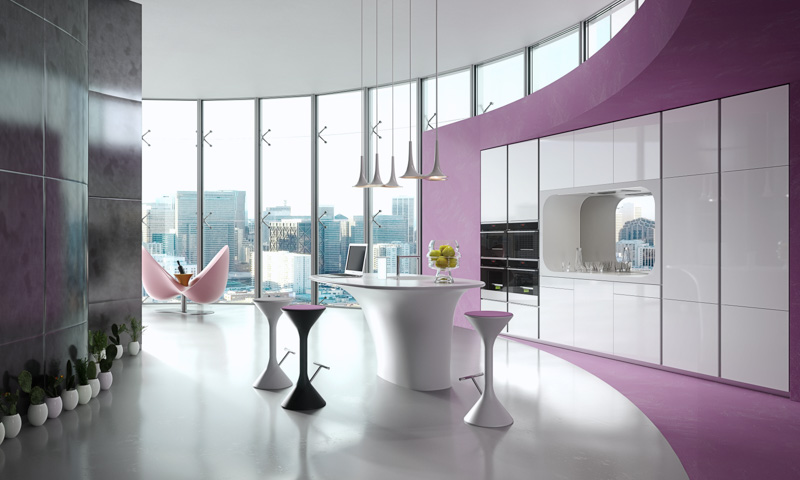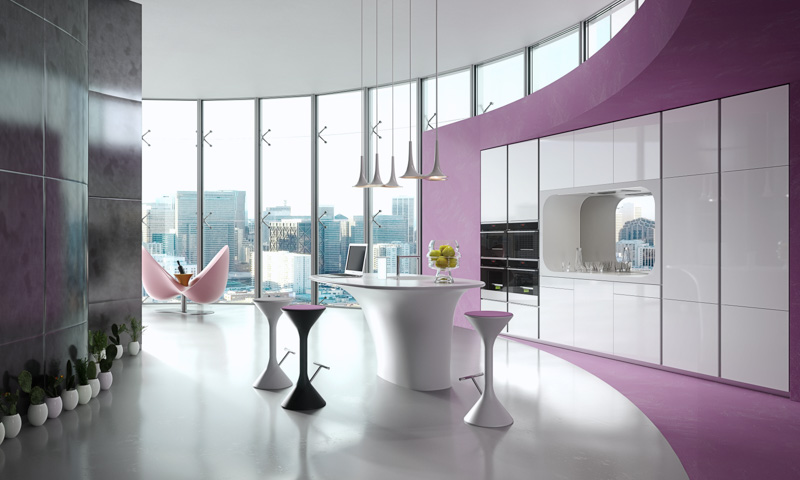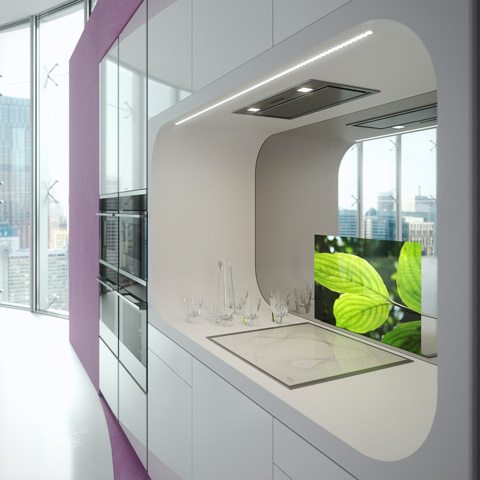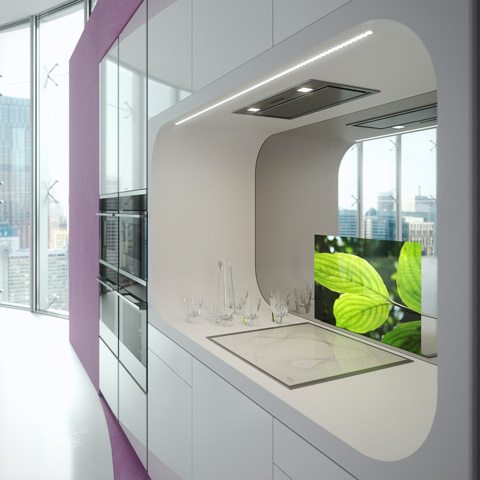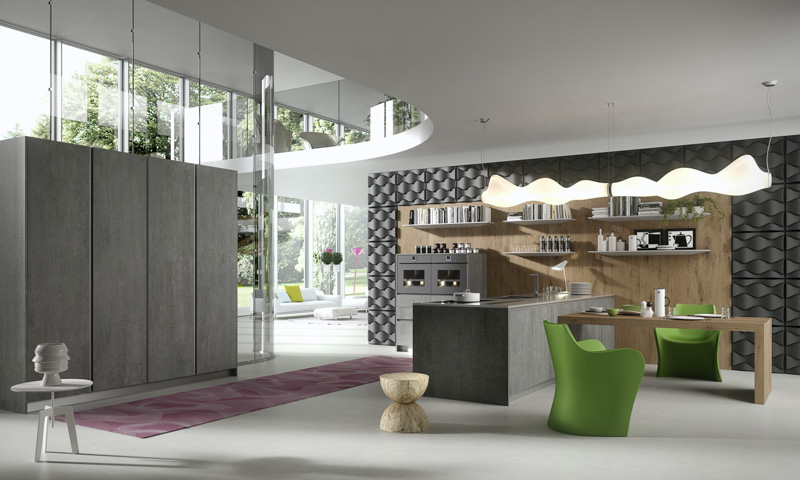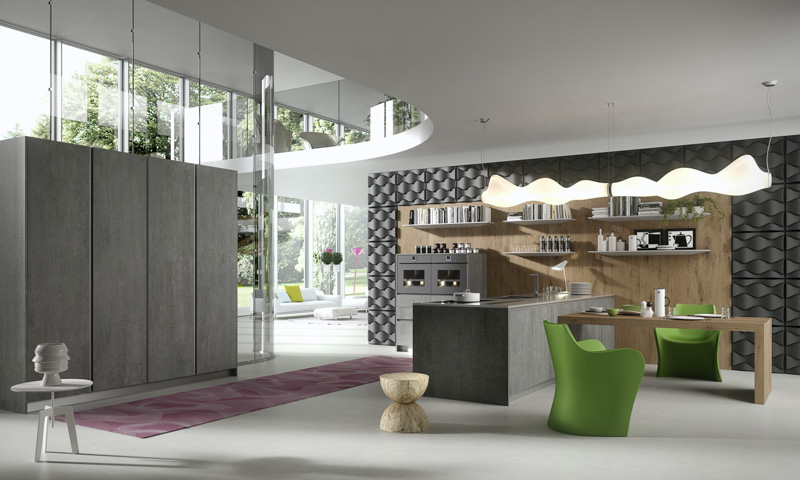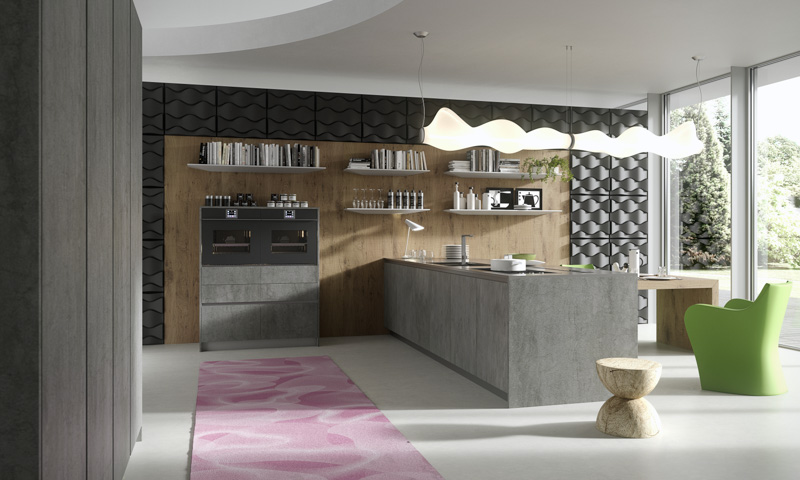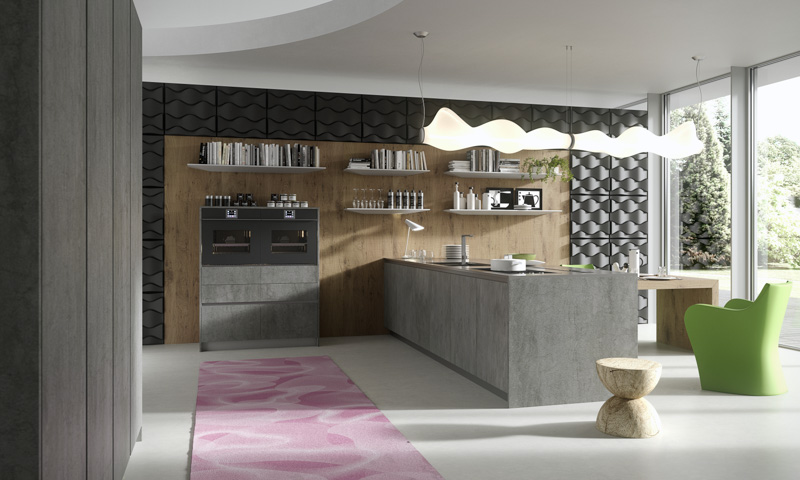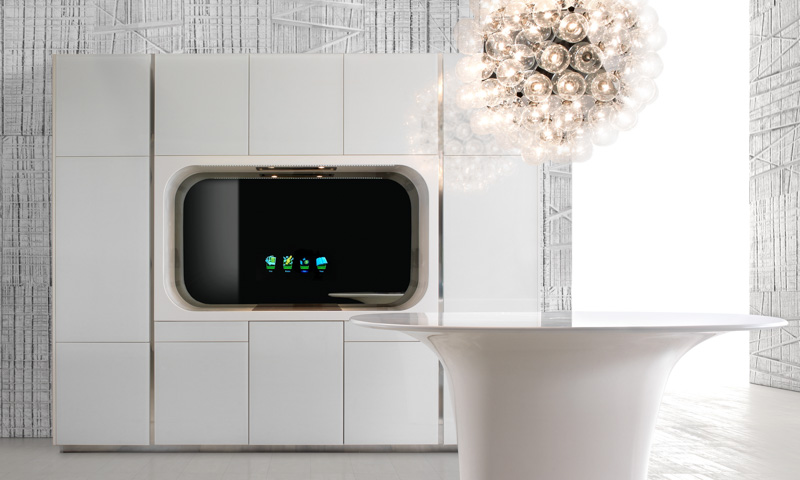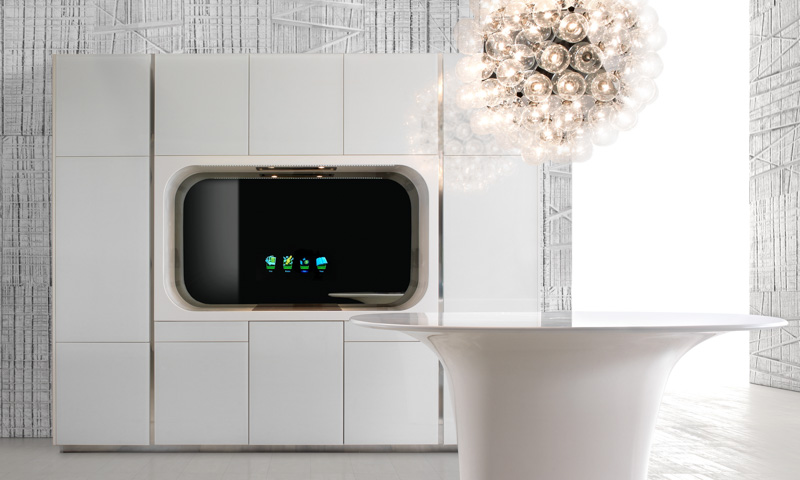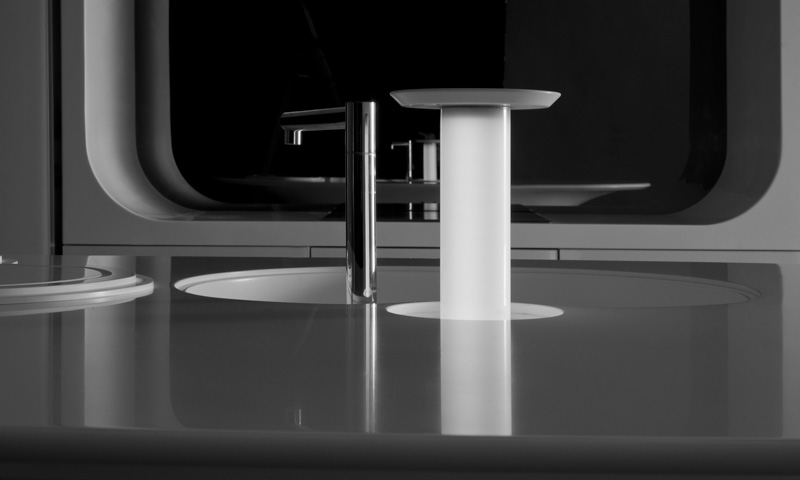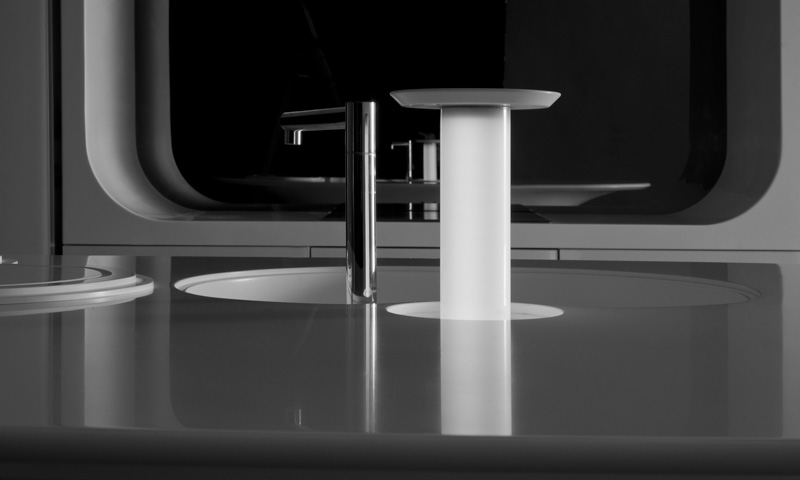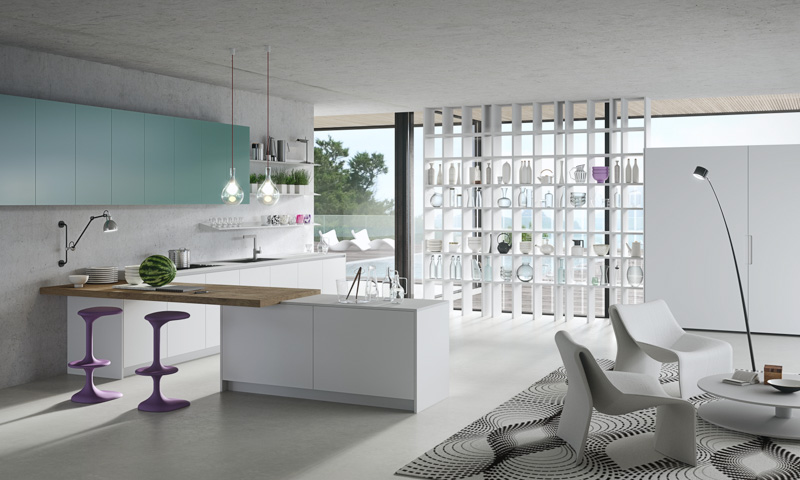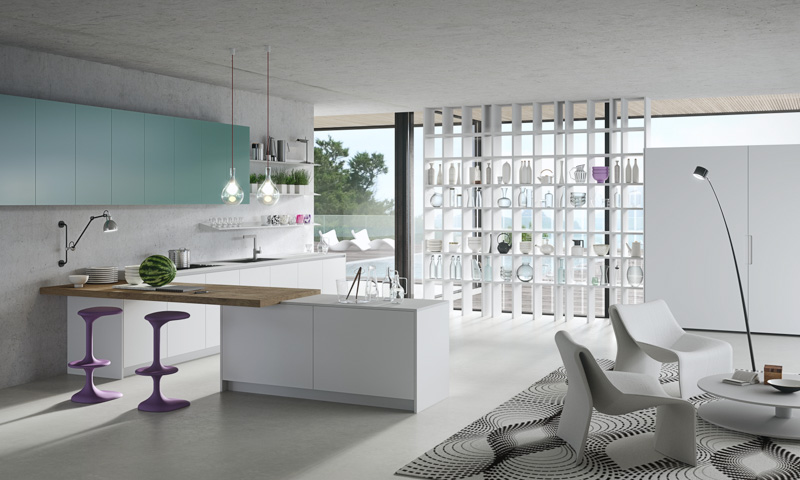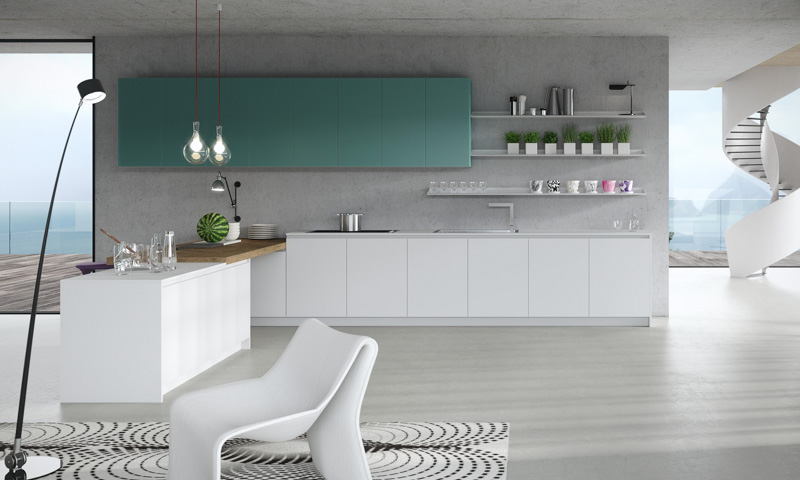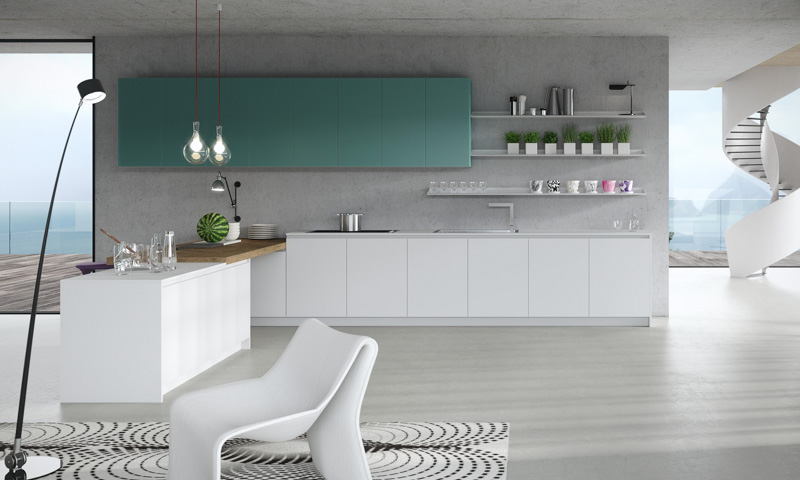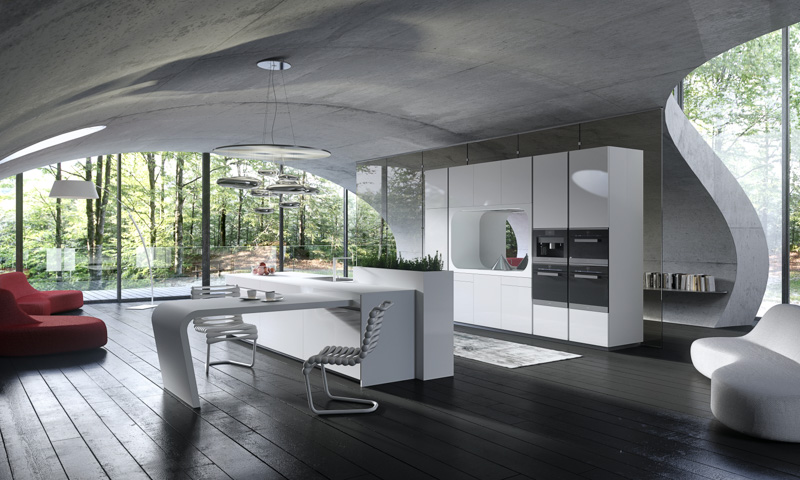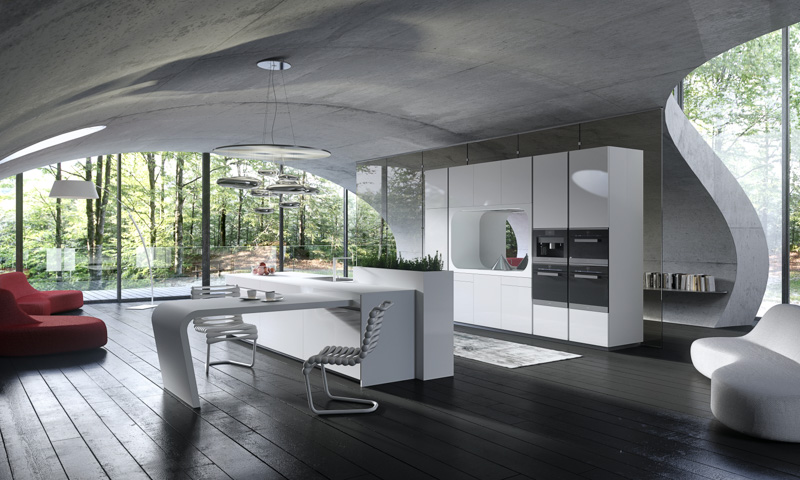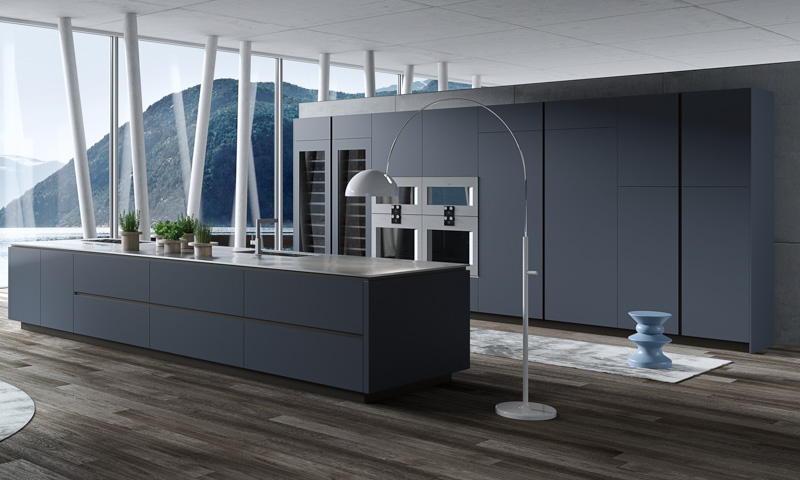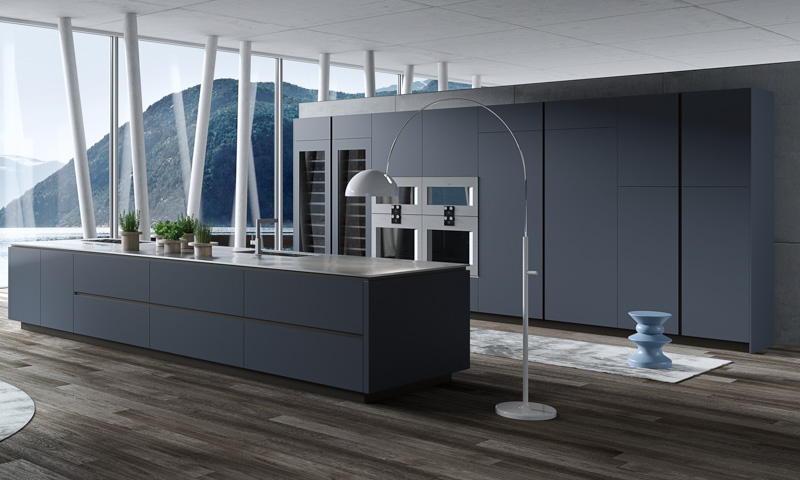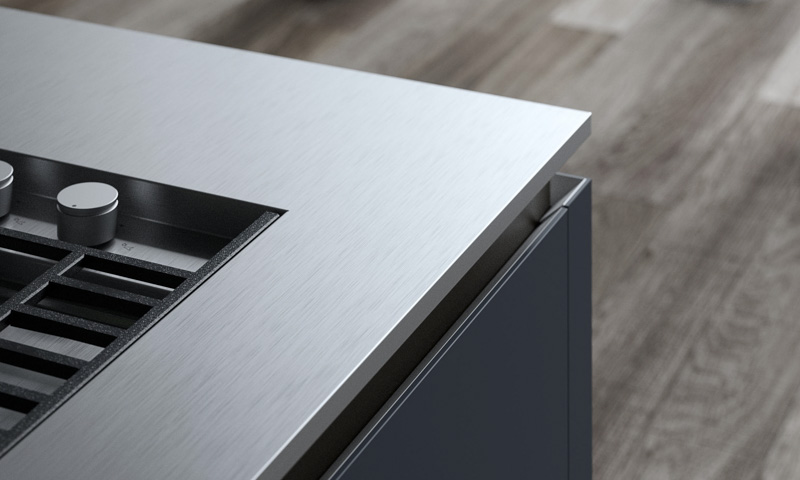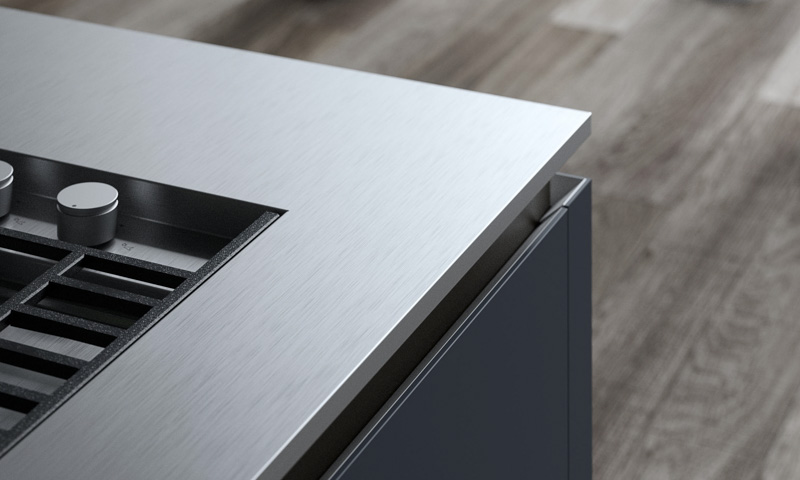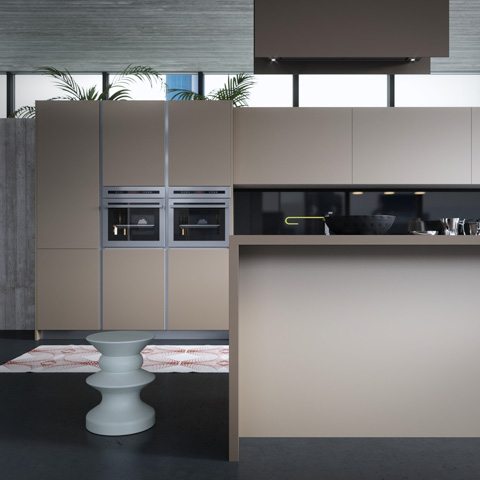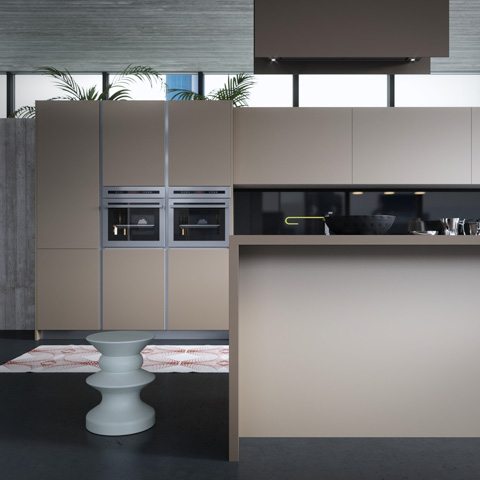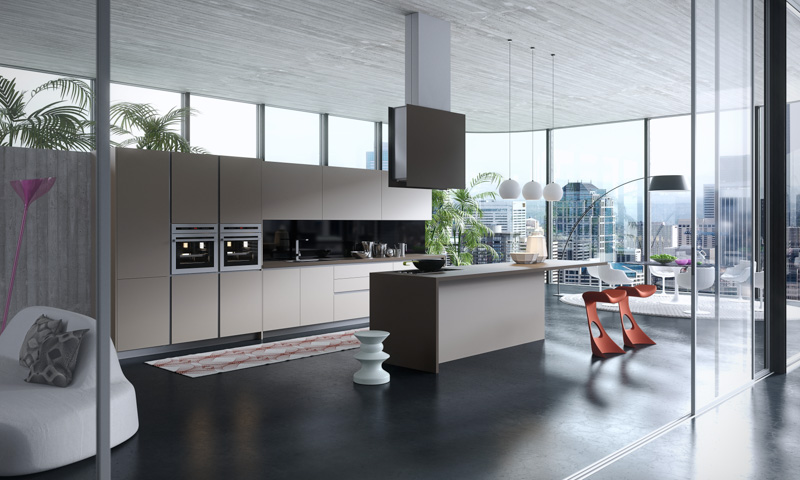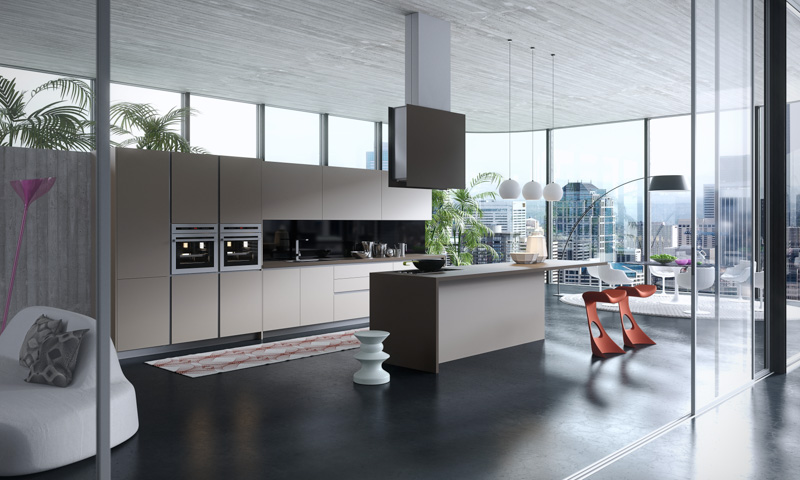 The maximum expression of luxury refined with elegance, a modern kitchen that redefines the meaning of opulence.
Renowned industrial designer Karim Rashid designed the Karan kitchen for Rastelli Cucine with sublimely minimalist shapes and forms. "The kitchen is the heart of the home. With that in mind, I took what is often a banal archetype of kitchenware and turn it into an elegant communal experience," he says.
The concept for the design revolves around an open-pedestal island with a tapered curve that inspires the gathering of friends and family. The faucet and LED light retract into the counter to create a flush surface, and a multi-purpose cutting board fits over the sink to create an elegant and convenient dining space.
The wall unit also features a rounded cutout for the cooking and prep area. The inset back-lit mirror is edged by LED lights for plentiful ambient lighting. Flush cabinets with C-channel handles blend the refrigerator, oven, and pantry storage for a smooth, modern look.
The cabinet doors are available in matte and glossy finishes, glass, or ceramic for a luxurious, exclusive, and signature look.
Rastelli Cucine is the brainchild of Renzo Rastelli, owner of Aran Cucine. The brand was founded to bring together the best design and the highest-quality kitchen manufacturing products to create a modern kitchen that epitomizes luxury and status. Rastelli collections are designed by world-renowned designers including Karim Rashid and Ferruccio Laviani. Rastelli kitchens also meet high standards for ergonomic design and environmental sustainability; Rastelli operates according to the strictest environmental standards.
Download the Karan catalog