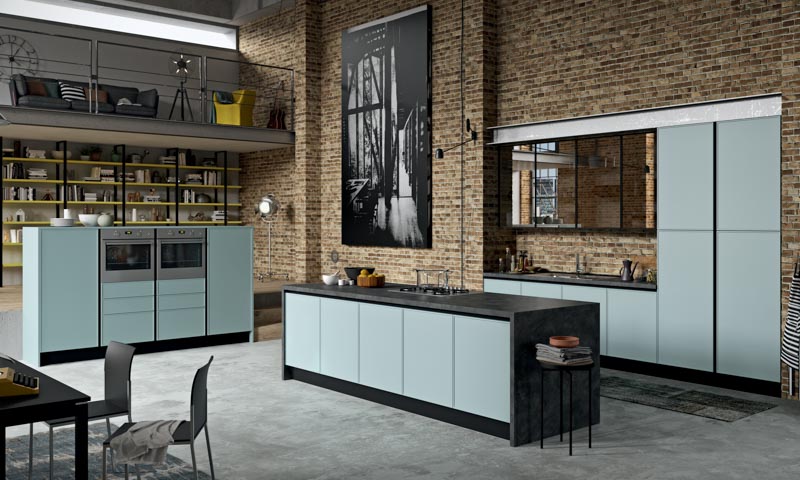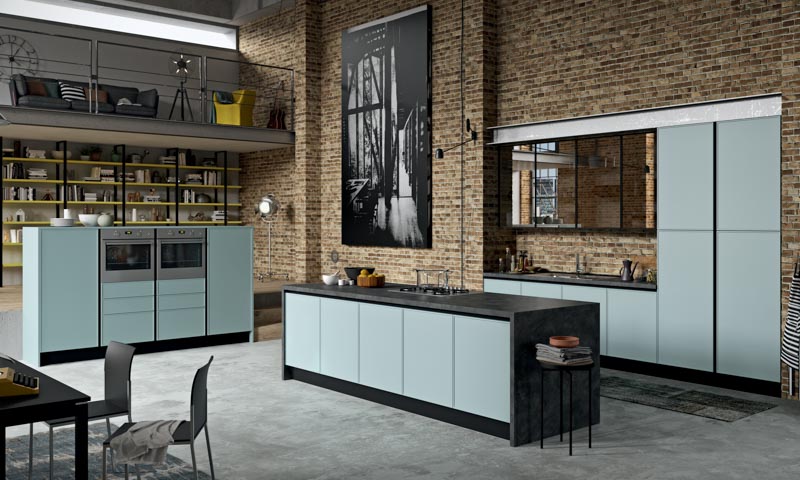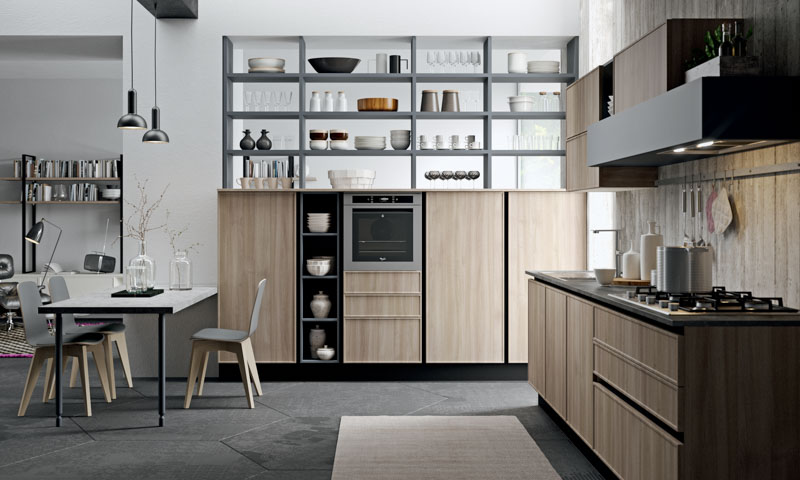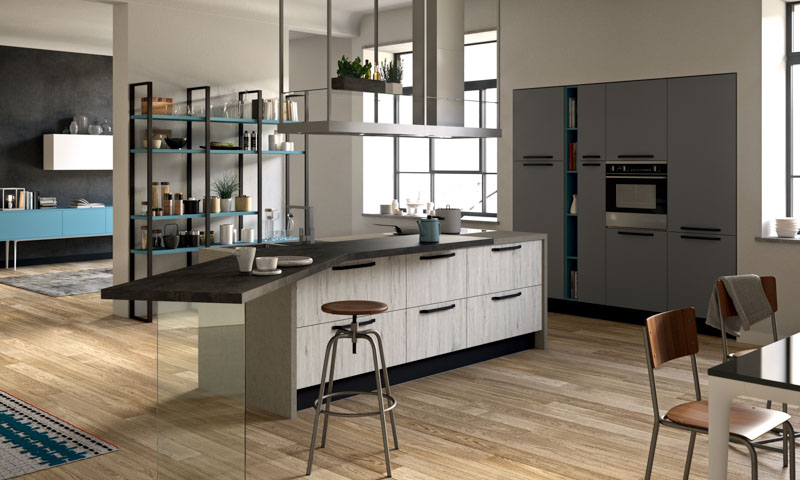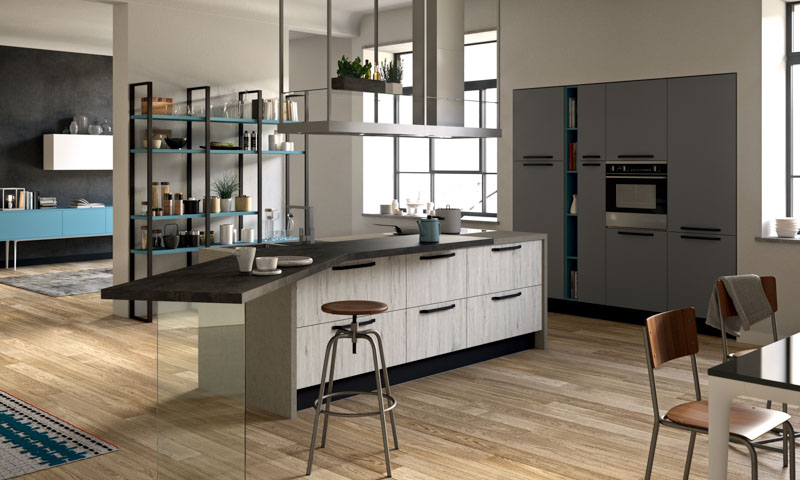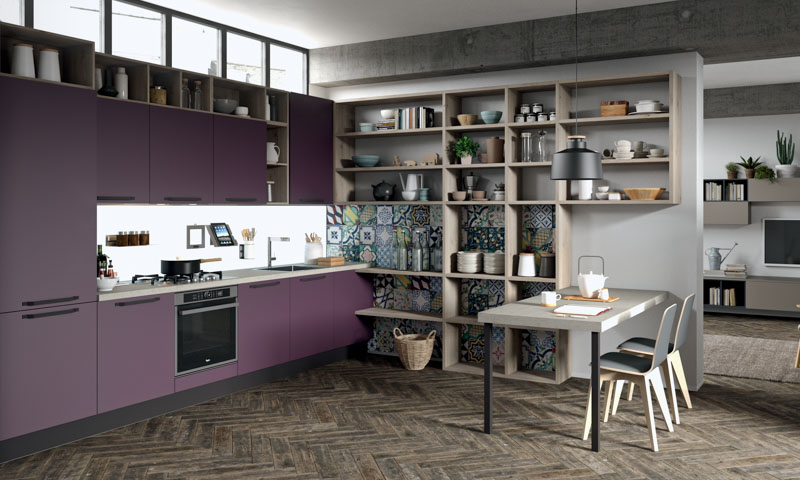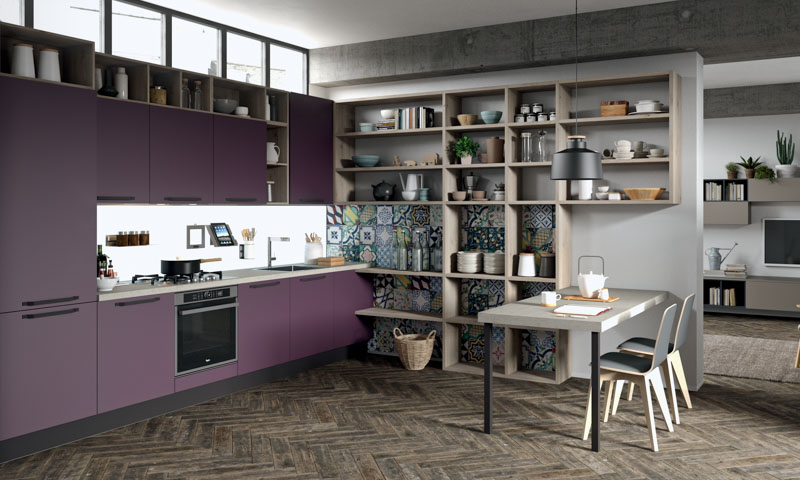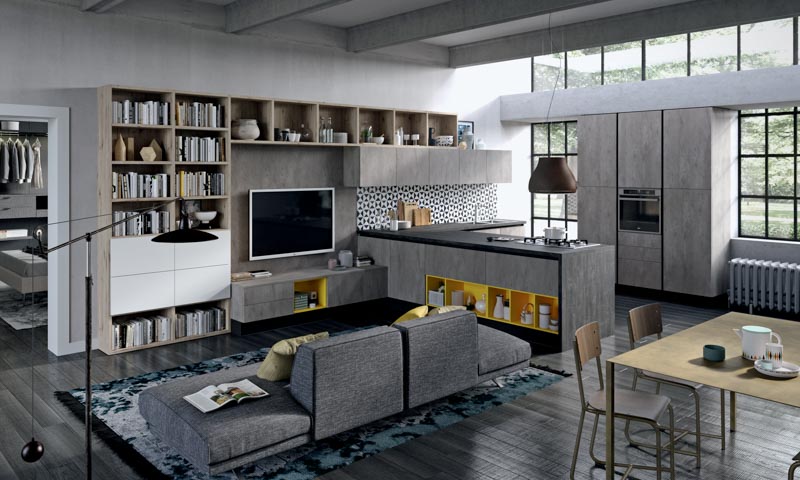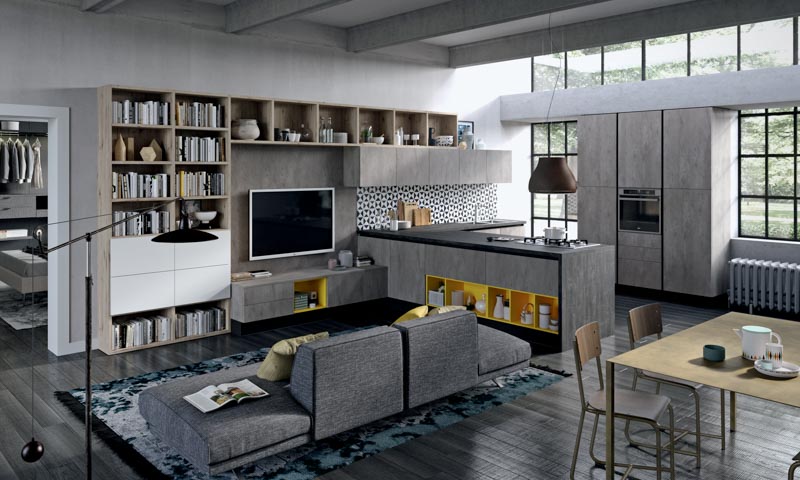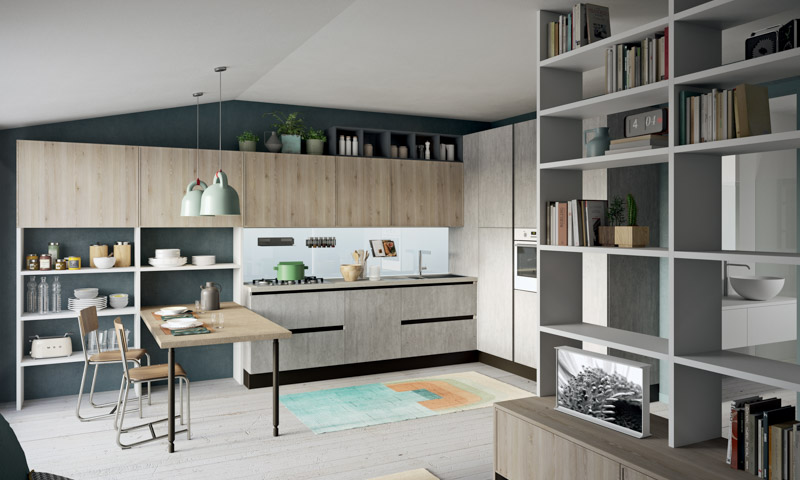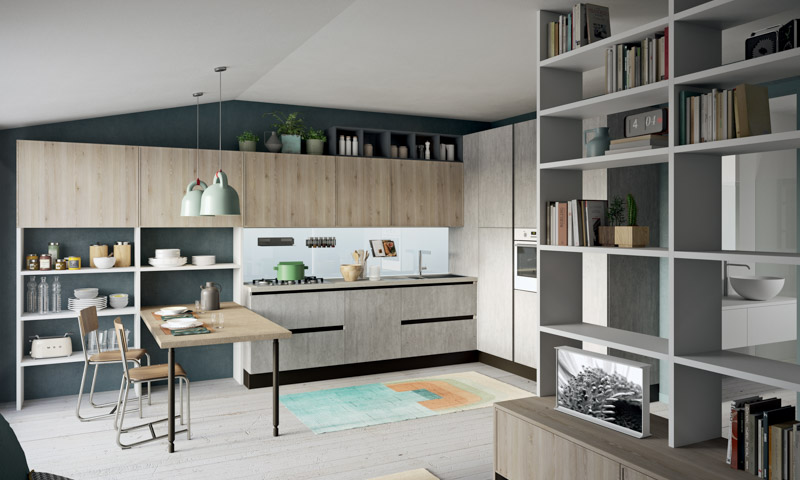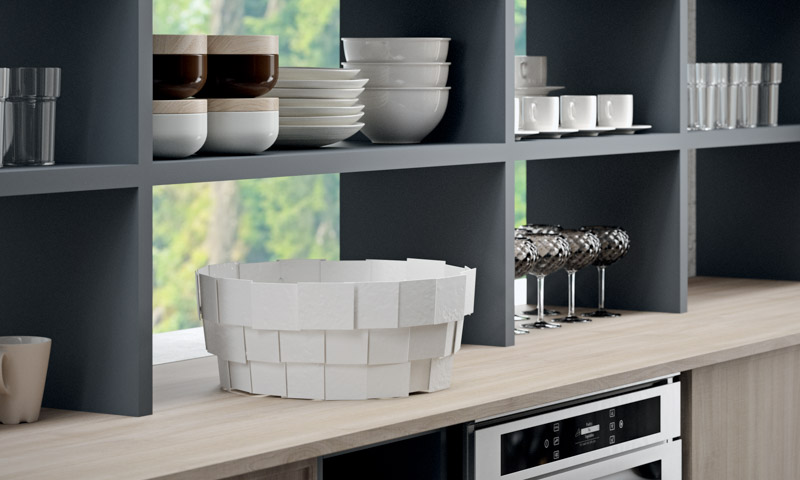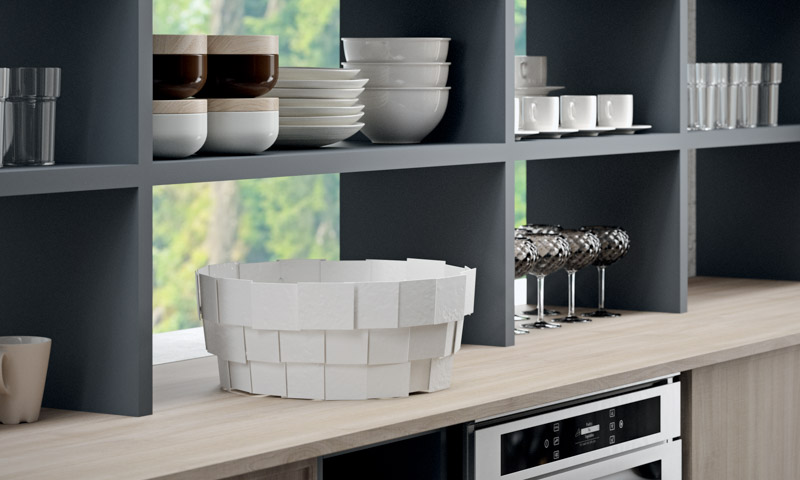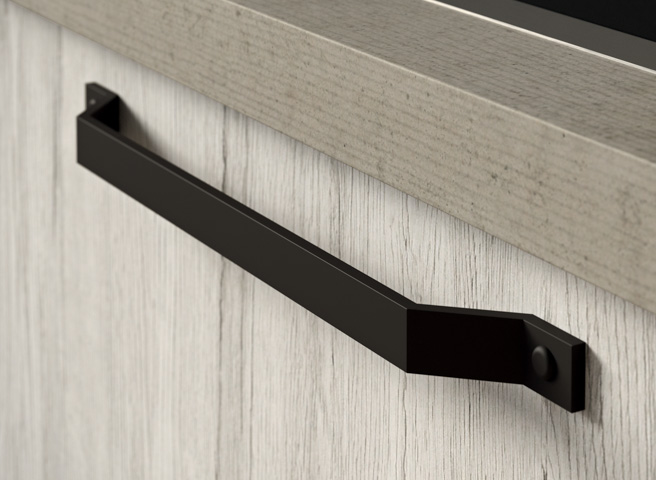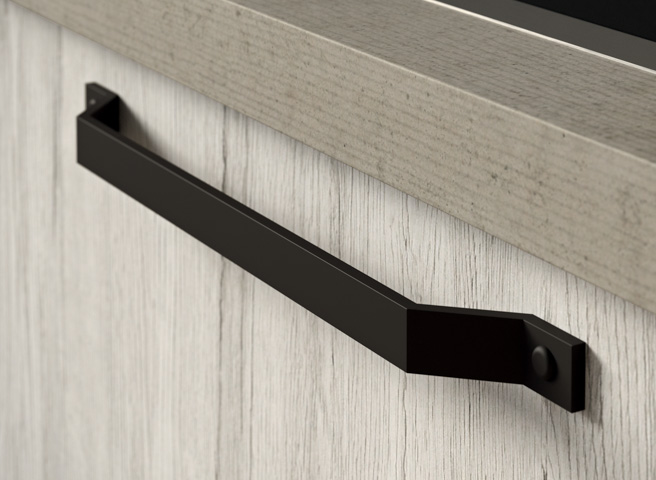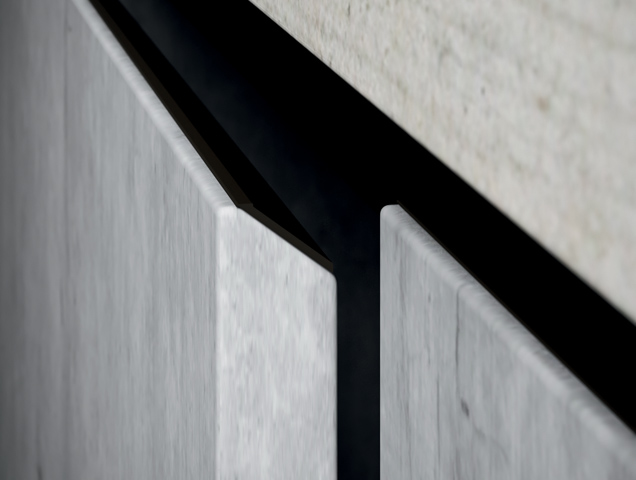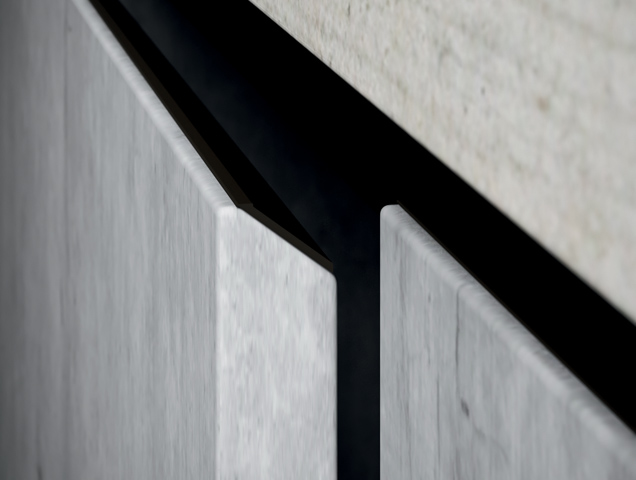 Natural wood finishes in muted, earthy tones that transcend trends to create a timeless style that lasts a lifetime.
Faro and Quadro are the modern evolution of Doga, a now-retired collection. These two kitchen collections are often paired together. Cabinets in the Quadro collection feature half-inch-thick cabinet doors for an elegant and timeless look. Doors are available with handles or recessed c-channel openings. The accompanying shelving system is available in three finishes and four different heights and can be used with any kind of shelf.
Faro cabinets feature a one-inch-thick door, slightly curved on the edges for a modern yet still soft look. Cabinets are available with handles or recessed c-channel openings. You'll love this collection for its modern simplicity and sophistication.
Together, Faro and Quadro offer an infinite range of design possibilities. They are available in a range of lacquered, cement, and natural wood finishes in muted, earthy tones in flat or subtly recessed panels. These elegant kitchen cabinets transcend trends and offer timeless style for your home.
Aran Cucine is committed to doing its part to protect the environment by producing its products from recyclable and ethical materials in a sustainable way. It purchases most of its wood from companies certified by the Forest Stewardship Council and has installed a diligent waste collection system within its own warehouses—90% of waste generated by the manufacturing process is recycled. The company has also built four solar power plants with the goal of becoming completely self-sufficient in its energy needs.
Download the Faro & Quadro catalog