From mid-century modern to transitional to contemporary, these eight dining room chairs will look great in your home.
A key ingredient to a successful dinner party is a comfortable dining room chair—after all, you want your guests to linger at the table, enjoying the conversation and company! But seeking comfort is no reason to skip on style.
We put together our list of eight modern dining room chairs—many of which are designed by icons of the 20th century—that will make an impression in any home, and keep your guests comfy long past dessert.
Eames Molded Plywood Chair
The husband-and-wife team of Charles and Ray Eames established their relationship with Herman Miller in 1946 with the design of these molded plywood chairs (shown above). Time magazine called the chair the "best design of the 20th century." Lightweight and with an ergonomic design, the chair was simple and comfortable—a far cry from the heavy furniture American's were used to at the time. Ray Eames once remarked, "What works good is better than what looks good, because what works good lasts."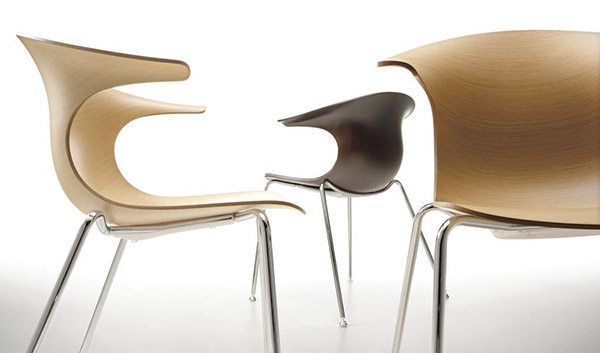 Loop Chair
The stackable Loop chair by Danish designer Claus Breinholt for Infiniti comes in a slew of variations, including four wooden or metal legs, a sled base, or a swivel base, and in wood or colorful plastic finishes. Just recently, it was released in an upholstered version. The chair features a deep seat and two short arms with a curving, clean-cut form.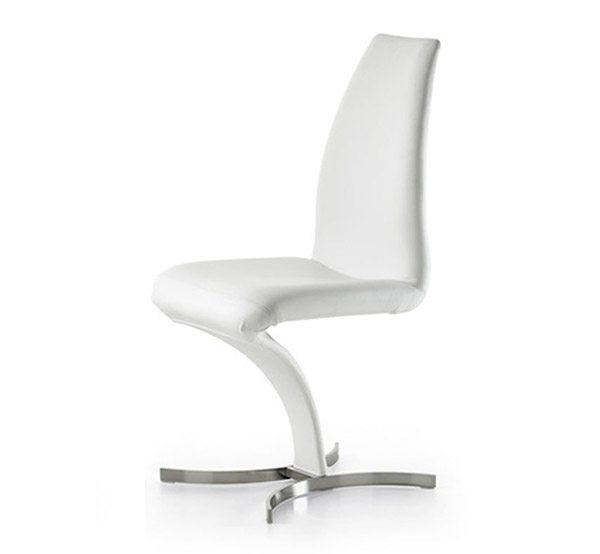 Betty Chair
The Betty chair, designed by Yasuhiro Shito for Cattelan Italia, is a contemporary rendition of midcentury modern aesthetics. This sculptural chair with its curved lines and single leg base it instantly draws attention. The chair can be upholstered in soft leather or fabric and is finished with two steel feet available in chrome, matte white, or matte graphite.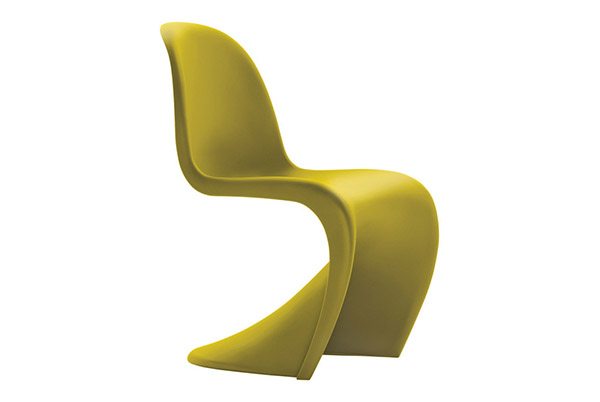 Panton S Chair
Designed in 1967, Danish designer Verner Panton's cantilevered stacking chair was the world's first single-material, single-form chair, and a pop art icon of the 1960s. One of the earliest models is in the collection of the Museum of Modern Art in New York. The latest version is made in Switzerland from a single piece of strong, flexible polypropylene with integral color that will not fade over time.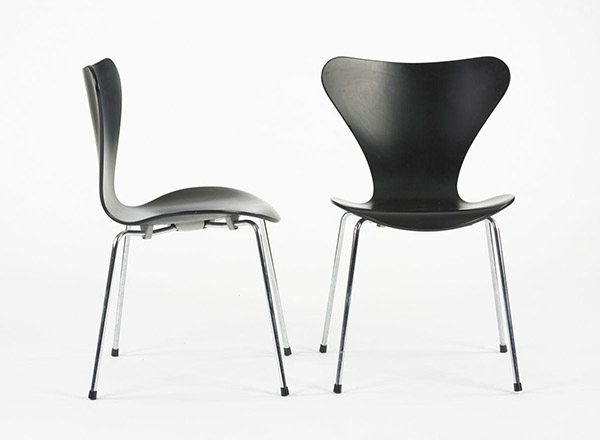 Model 3107
Danish architect Arne Jacobsen says his Model 3107 chair was inspired by the Eames Plywood Chair, but itself is now one of the most copied chairs in the world. The chair comes in several other models in addition to the four-legged dining room version of the chair, including an office chair with five wheels, as a barstool, and with a writing table attached. The chair can also be ordered with upholstering instead of finished wood.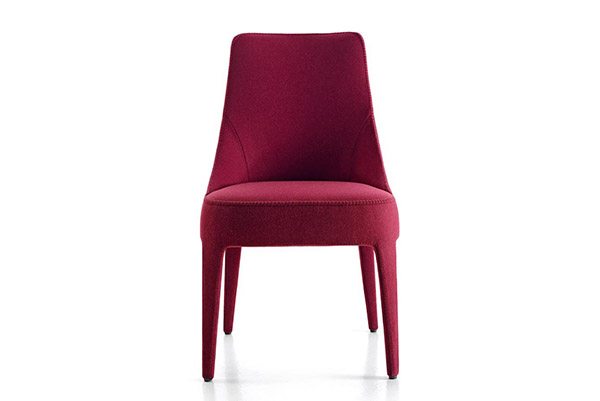 Febo Chair
The Febo Chair by Antonio Citterio is a modern rendition with midcentury origins. It's part of a family of coordination pieces, which includes, which includes sofas, armchairs, chaise lounges, and beds. The upholstered chairs (available in fabric or leather) come in three versions: the first has classic and extremely comfortable proportions, the second is three inches lower to be paired with end tables, and the last one has a higher back and deeper lines.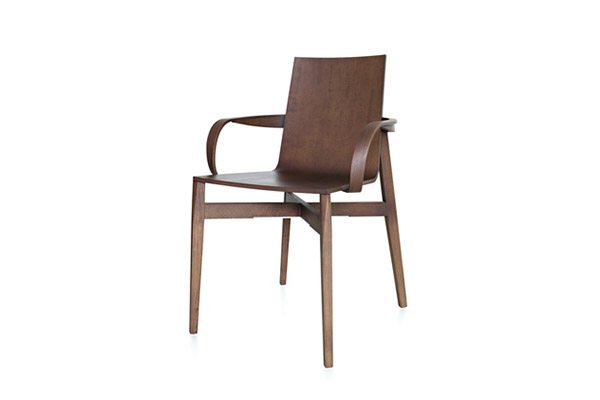 Who Dining Chair
The simple silhouette of the Who Dining Chair recalls everything you might love about Danish furniture but was actually designed by Italian architect Rodolfo Dordoni. Dordoni is an heir to the postwar school of Milan designers. Made in Italy, the chair is available in American walnut, dark oak, gray oak, or wengé, or covered in seamless leather. There is a second version of the chair with arm rests, and not surprisingly, is designed to fit Dordoni's Where dining room table.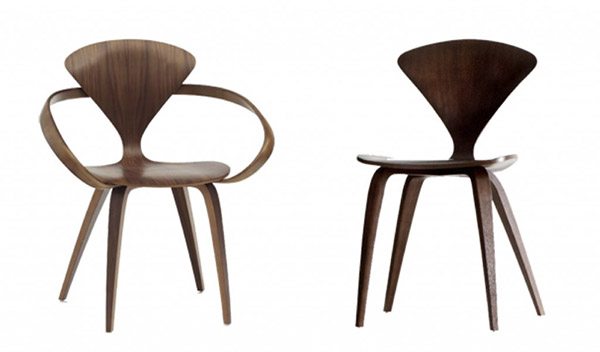 Cherner Chair
A pioneer in prefab housing, Norman Cherner is best known for his 1958 molded plywood armchair. The Cherner Chair features a pleasing curvy shape and elegant simplicity that is as comfortable as it is beautiful. In 1961, it was featured in Norman Rockwell's painting "The Artist at Work" on the cover of the Saturday Evening Post making it an instant icon. After being out of production in the 1970s, this midcentury icon was reissued in 1999 according to the original drawings and molds. Made in the U.S.A., the chair combines the best of both molded plywood and solid bentwood construction.
Ready to plan your kitchen? Download our kitchen design guide