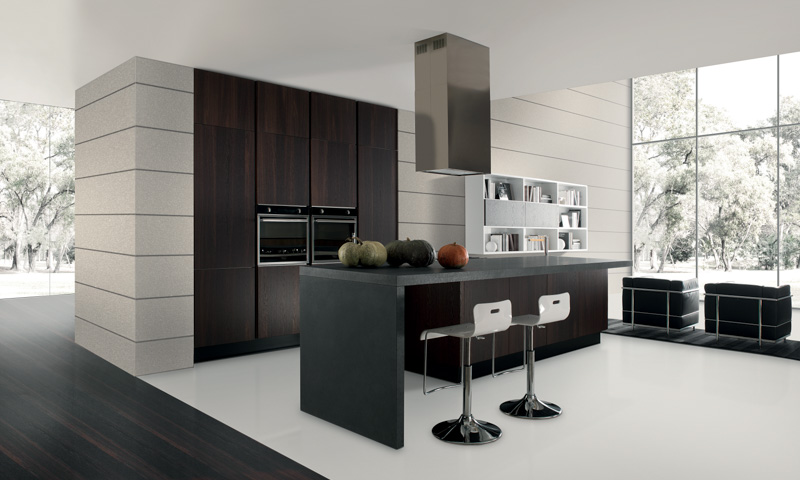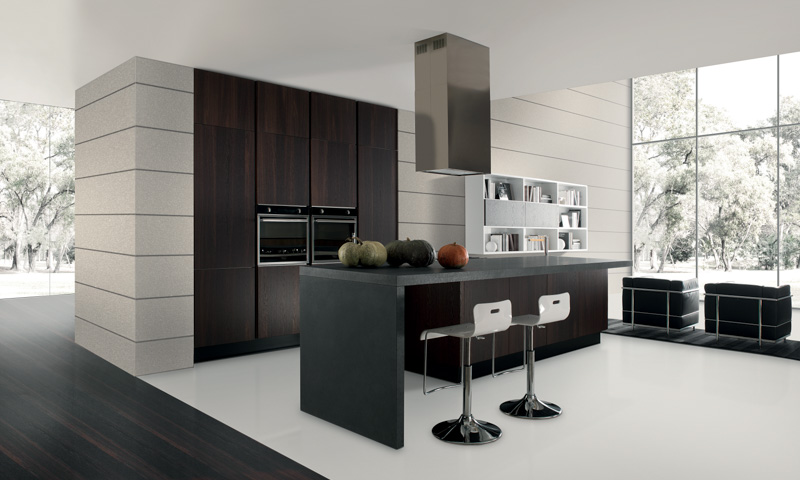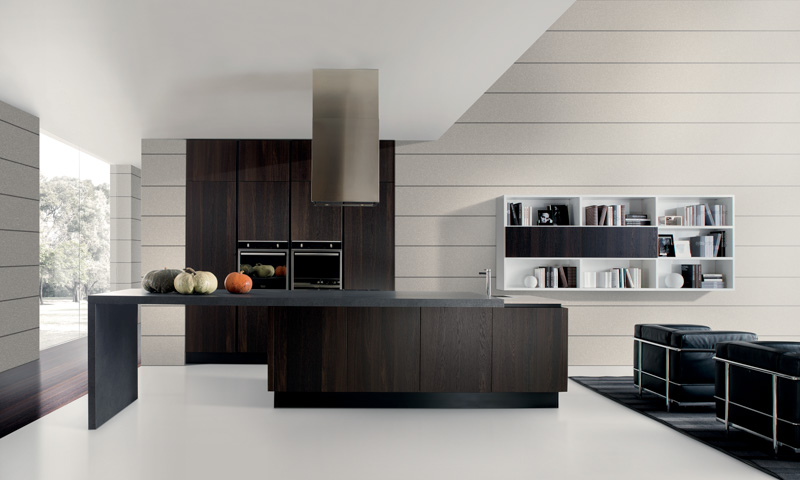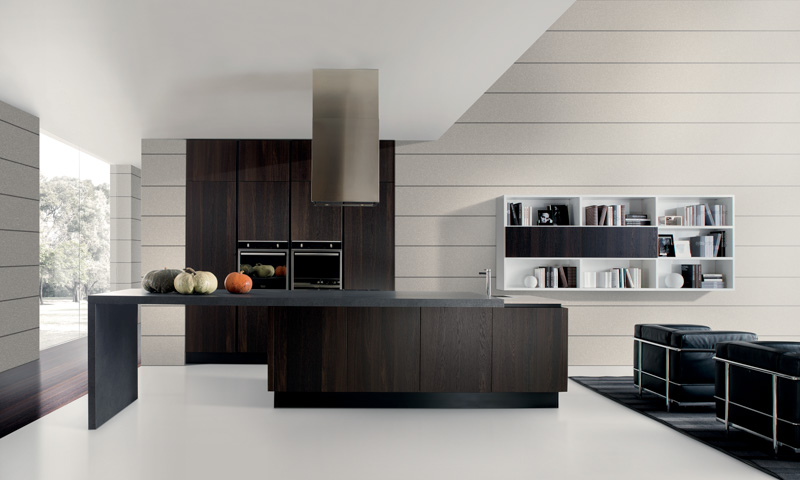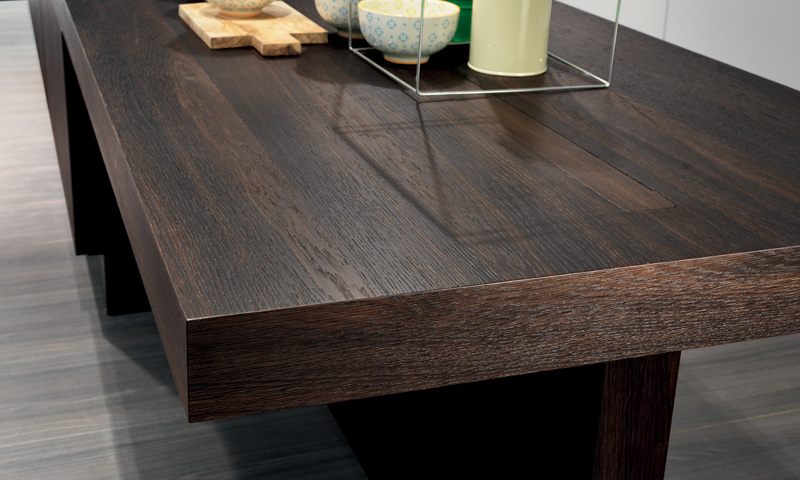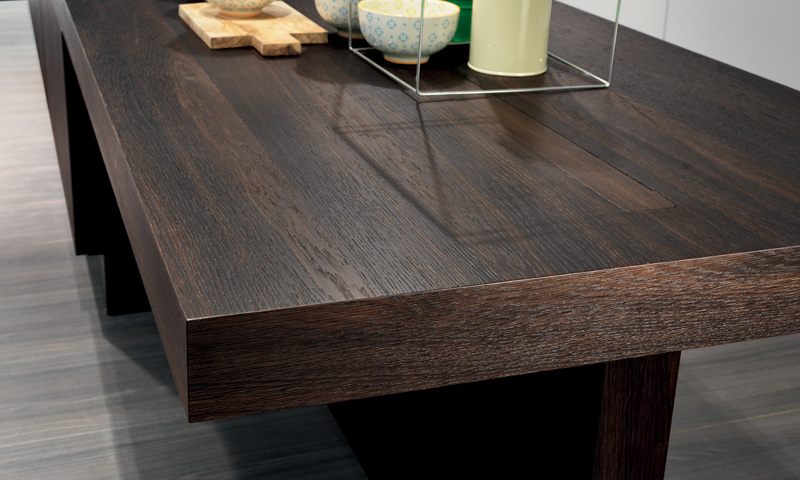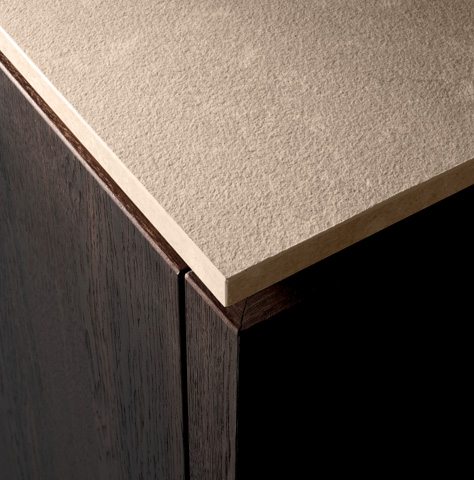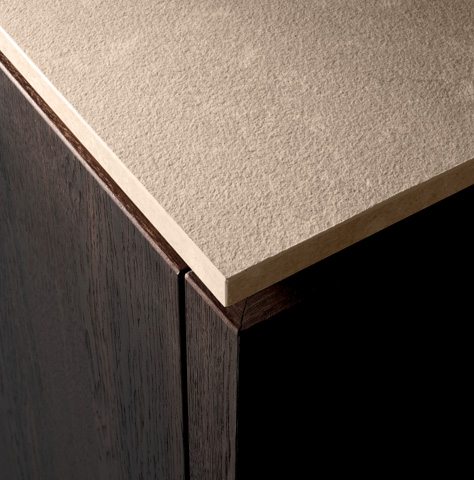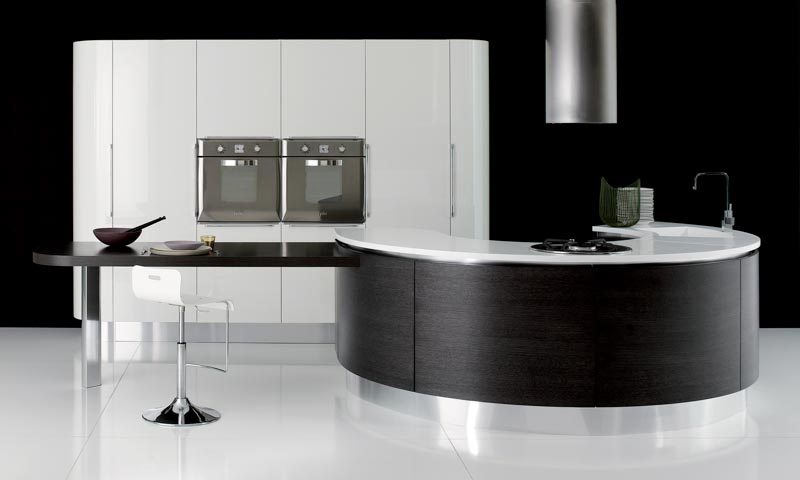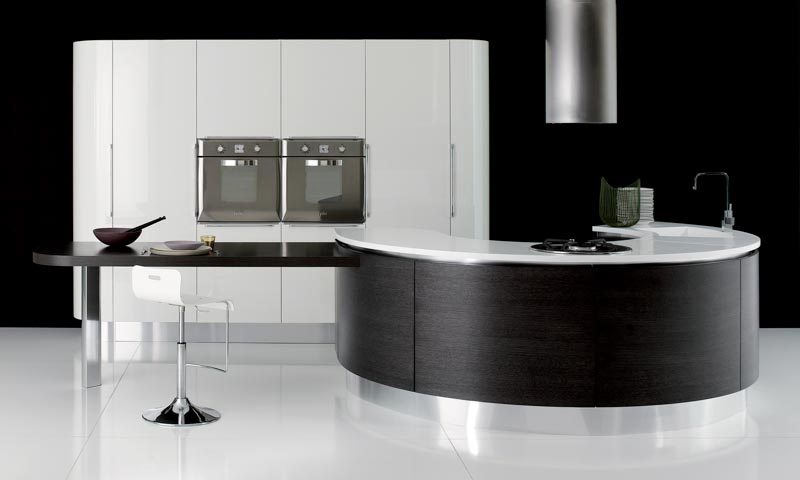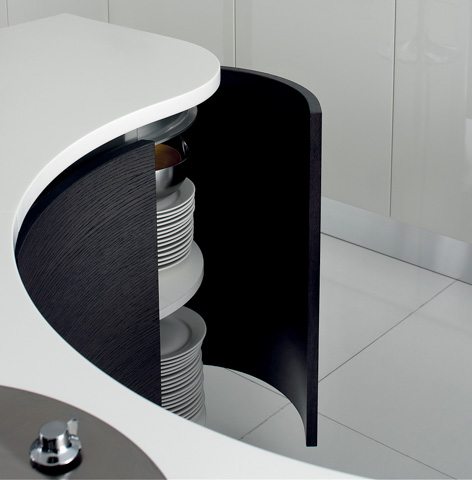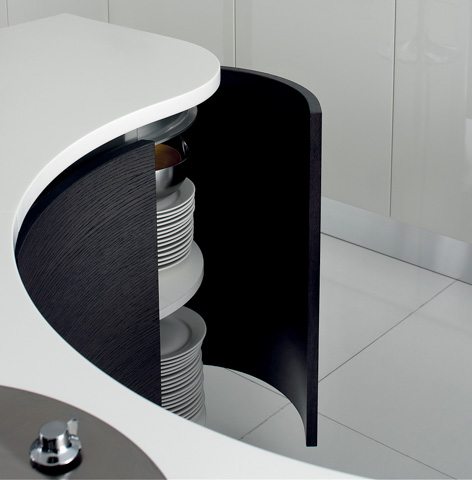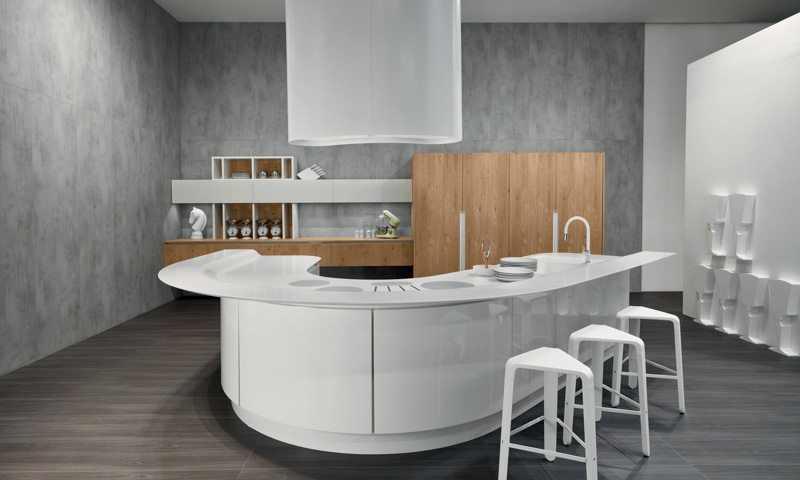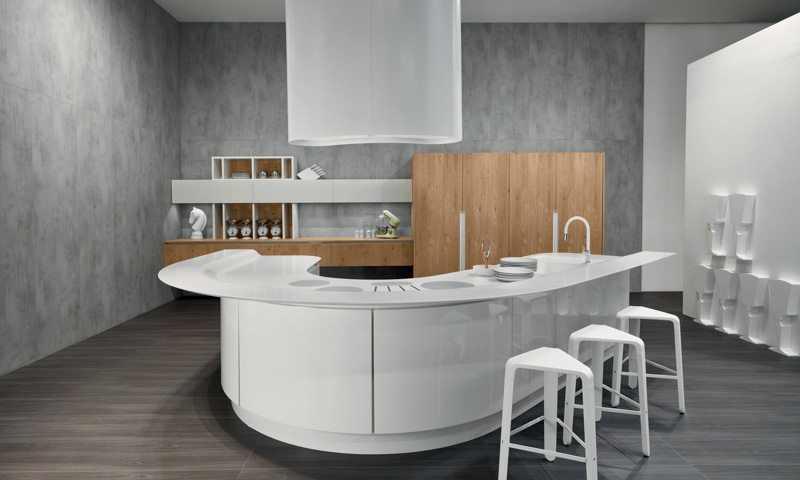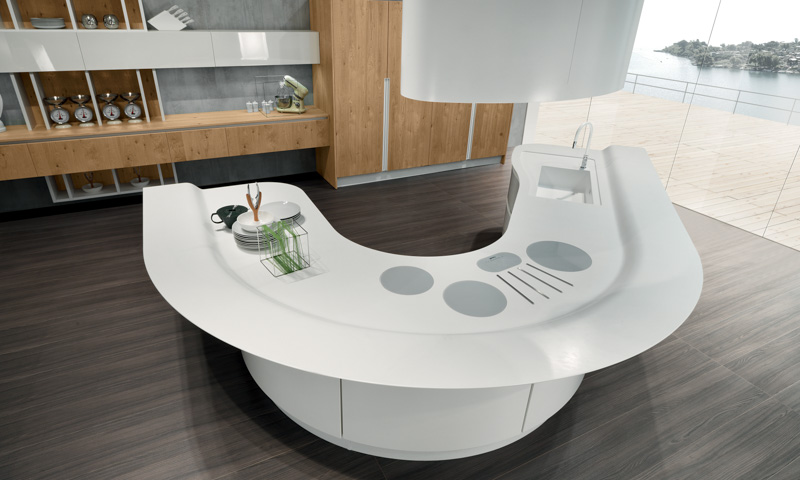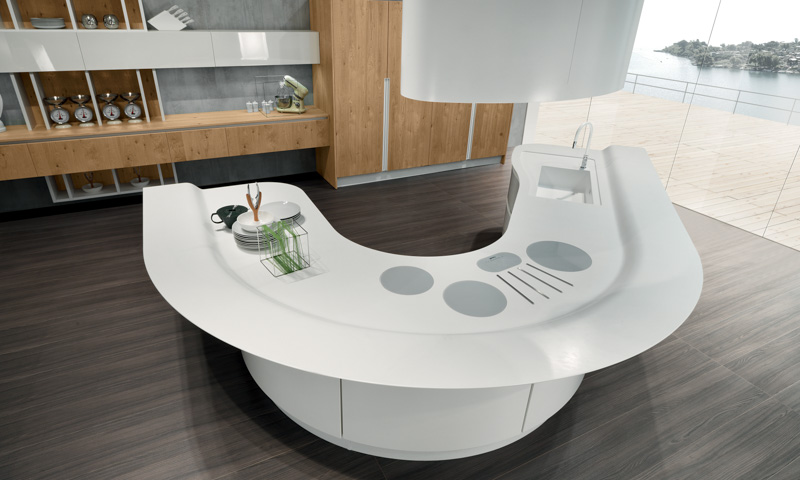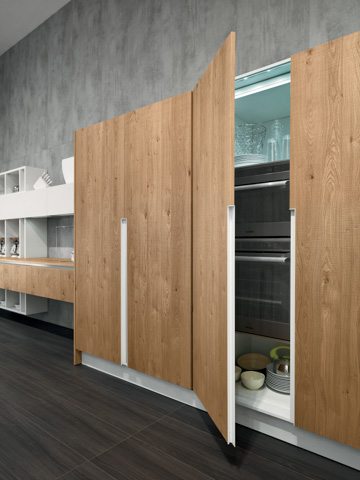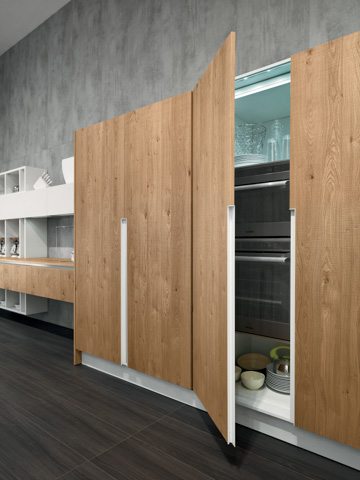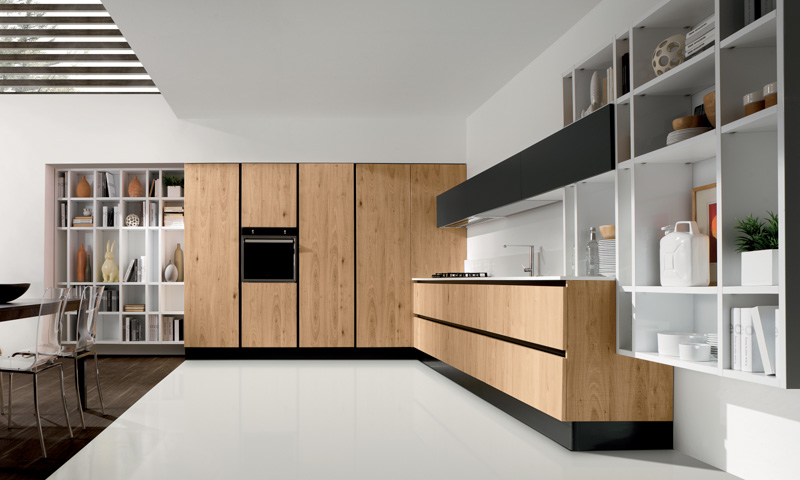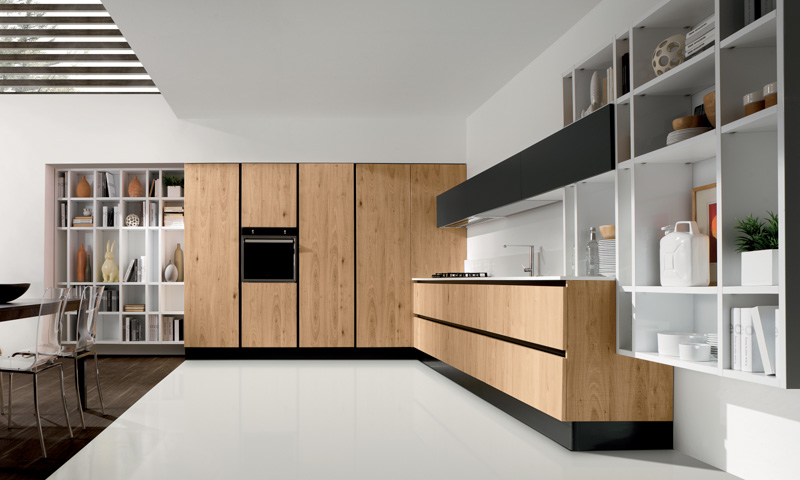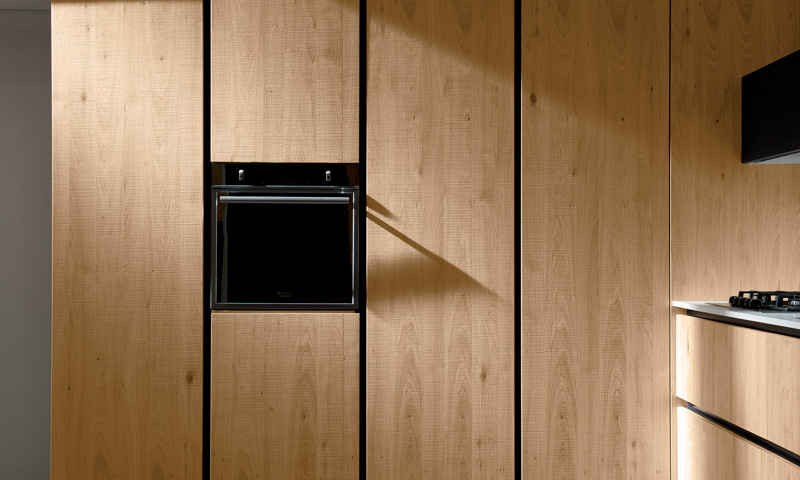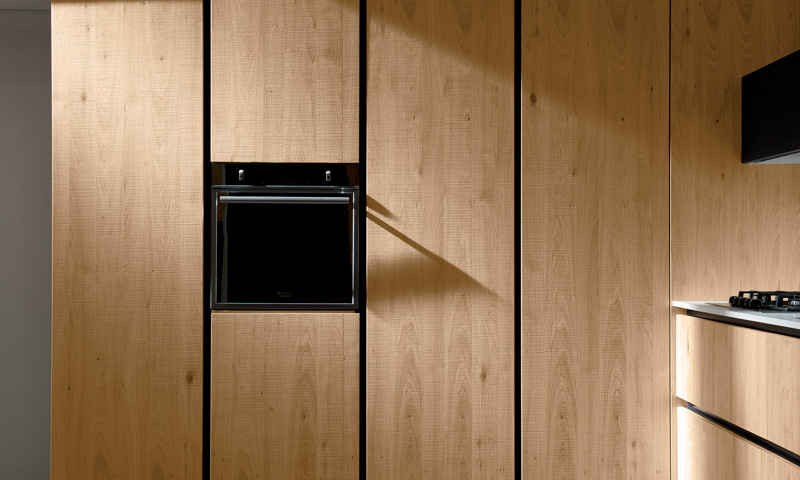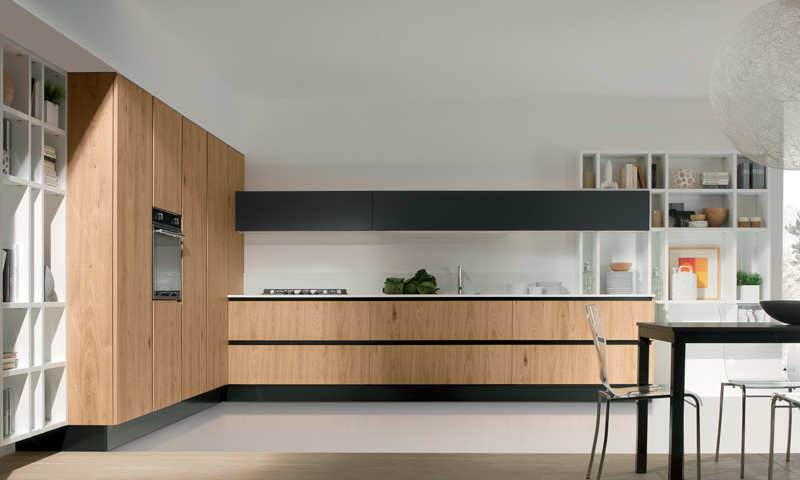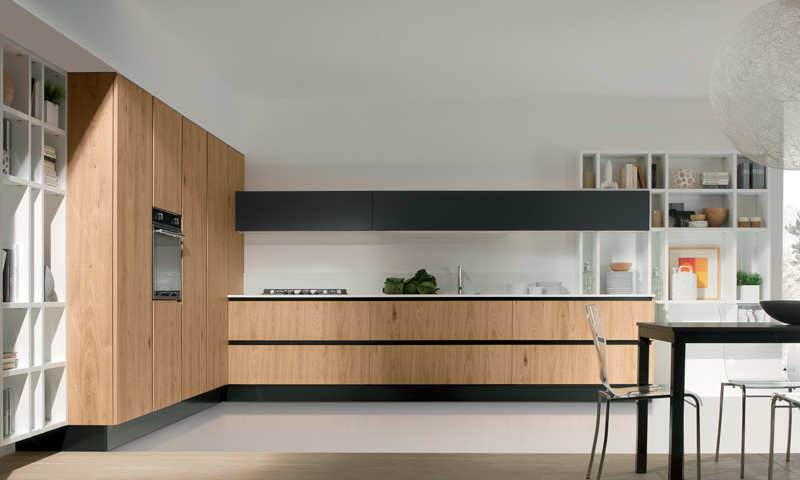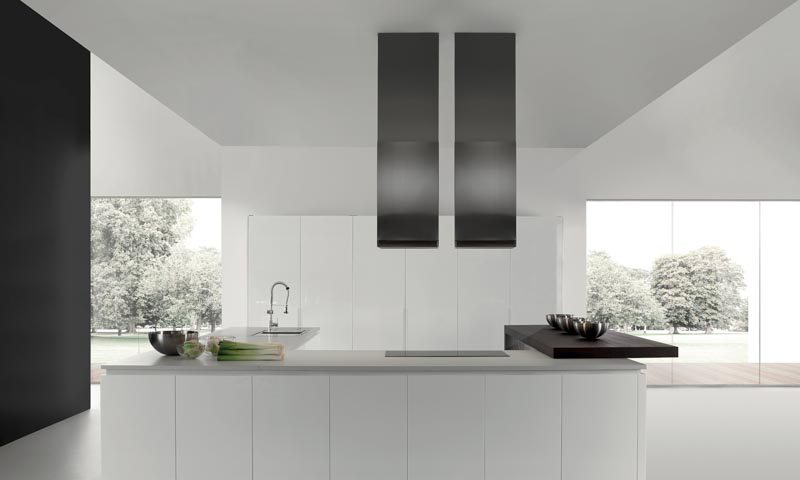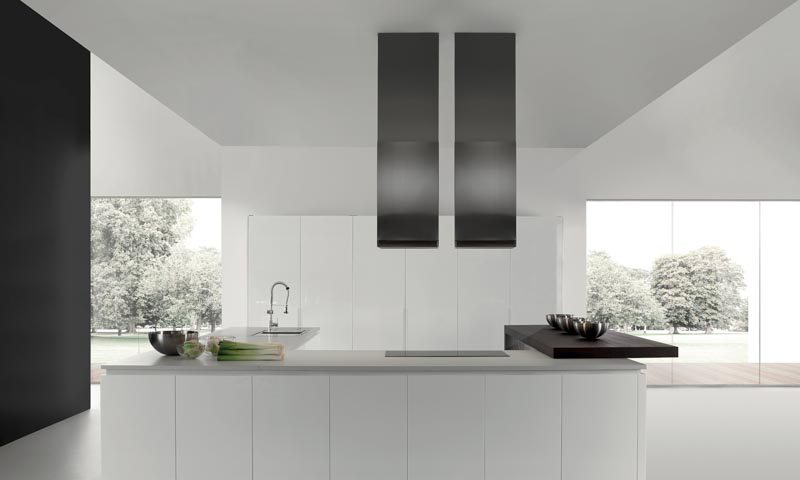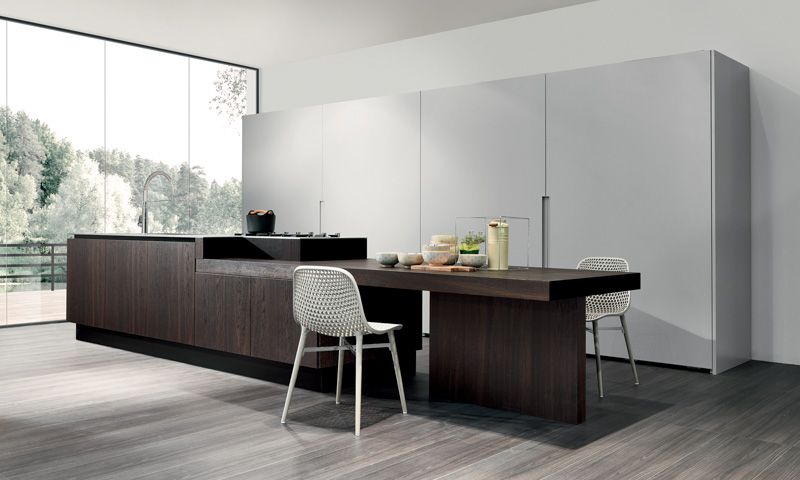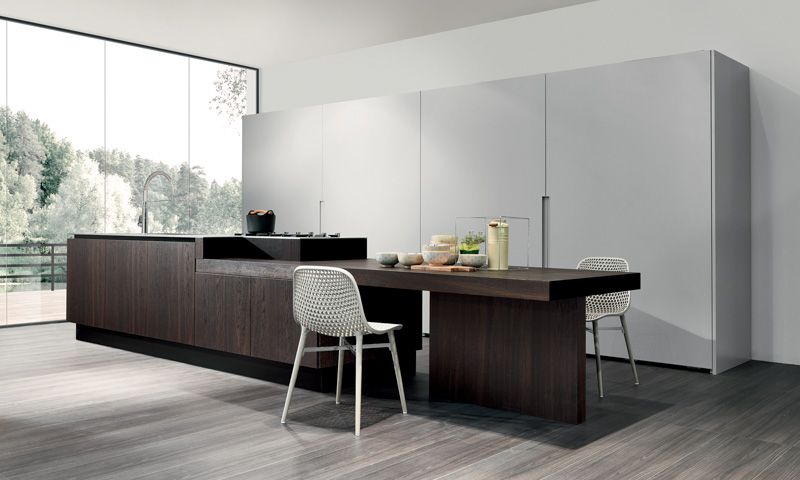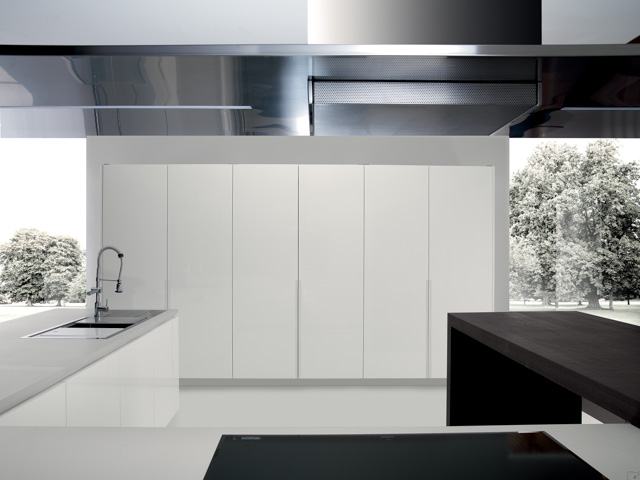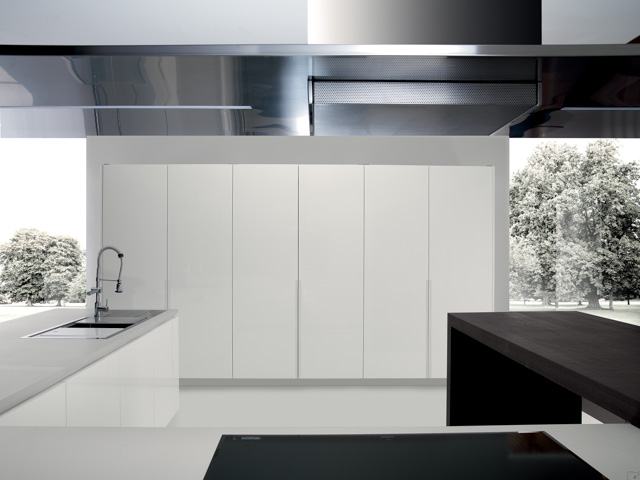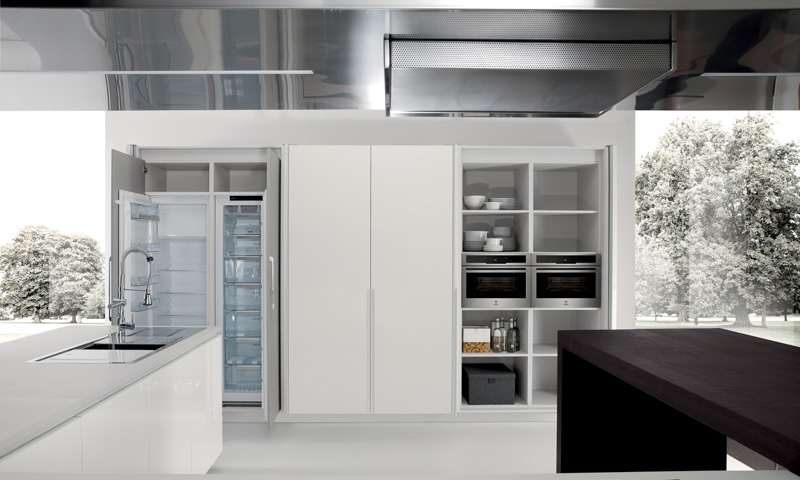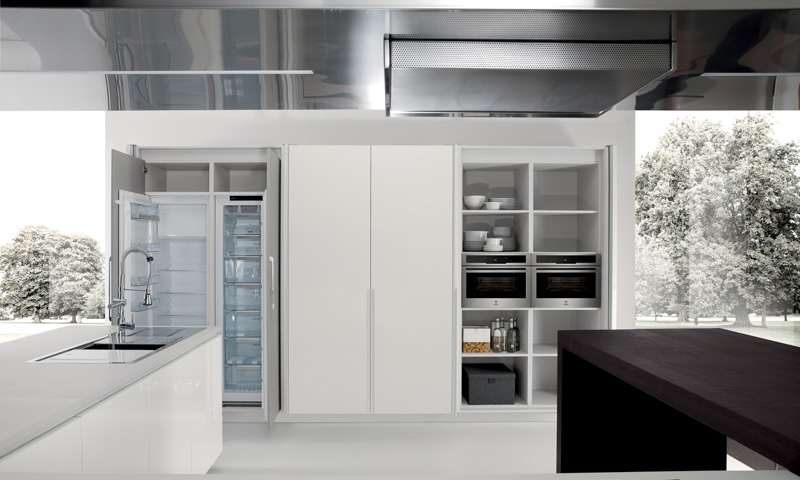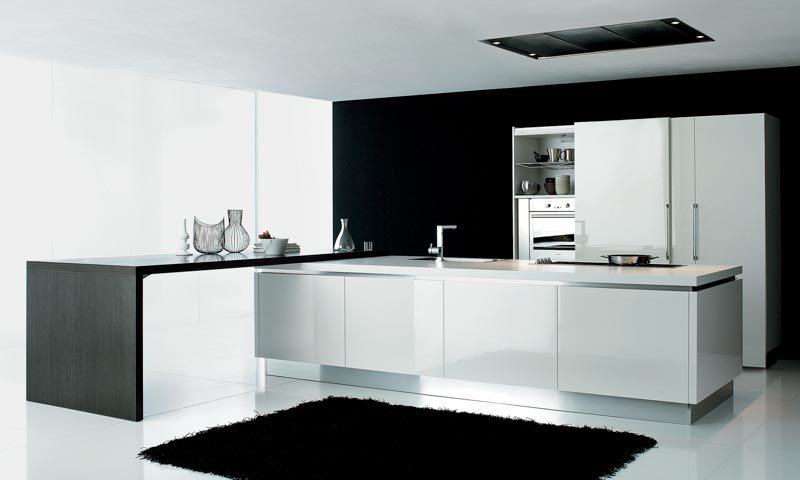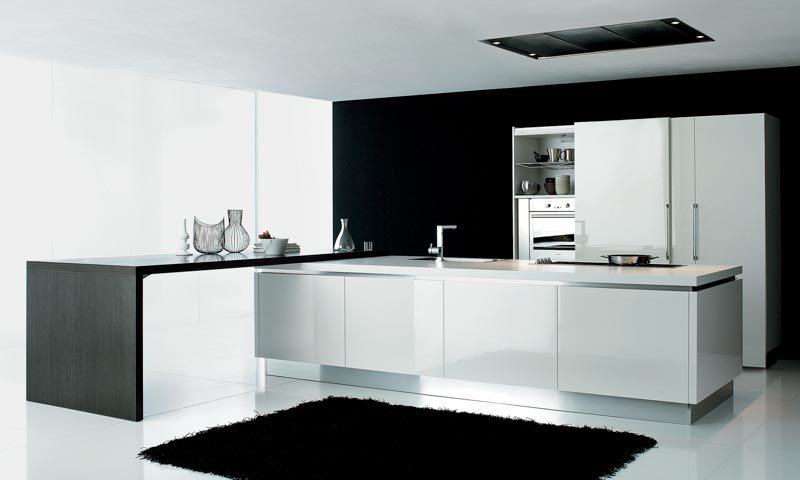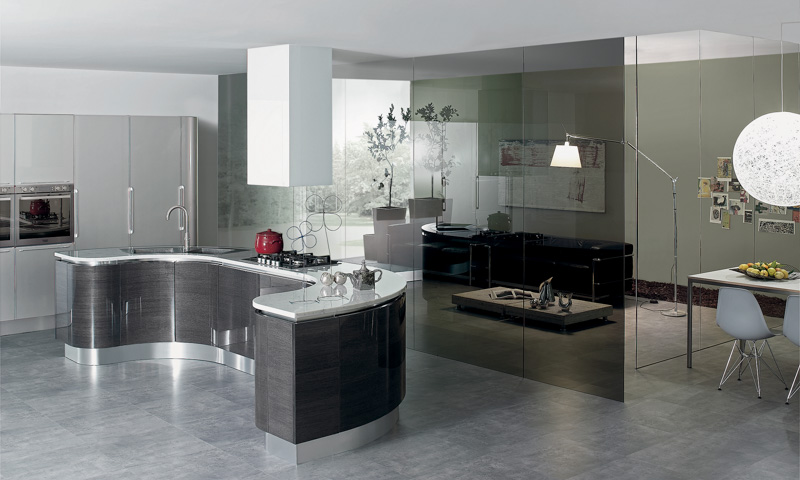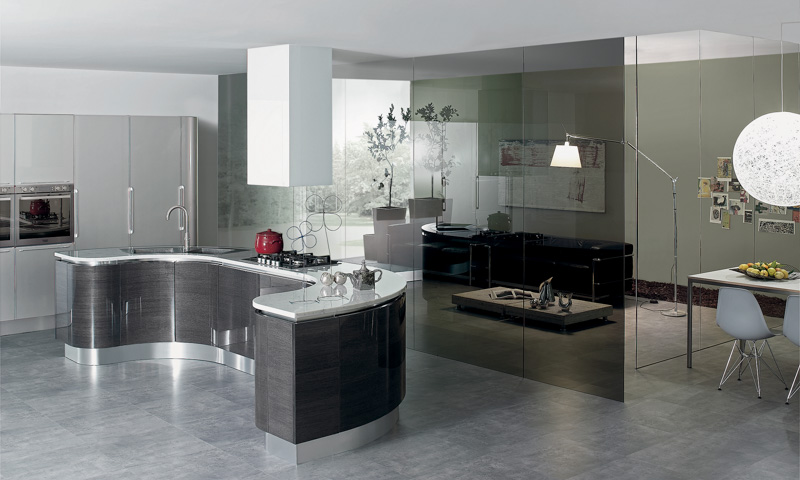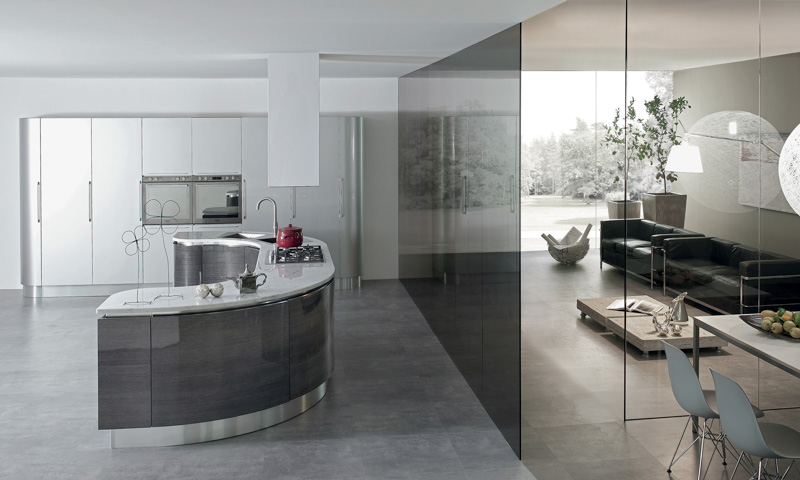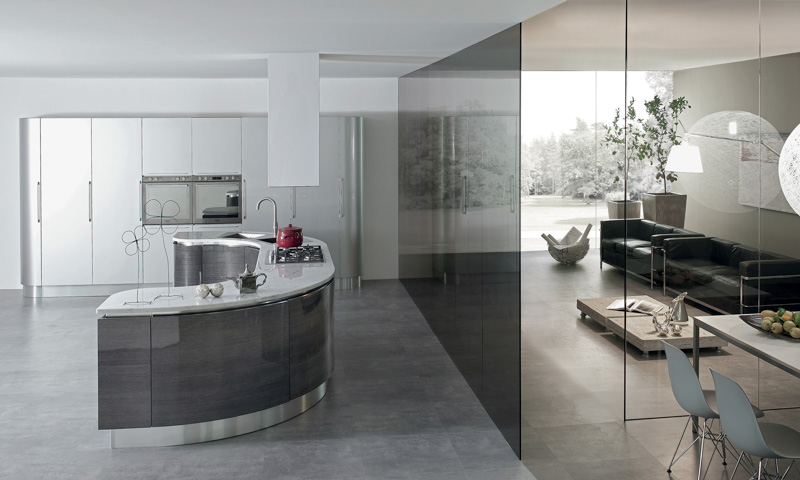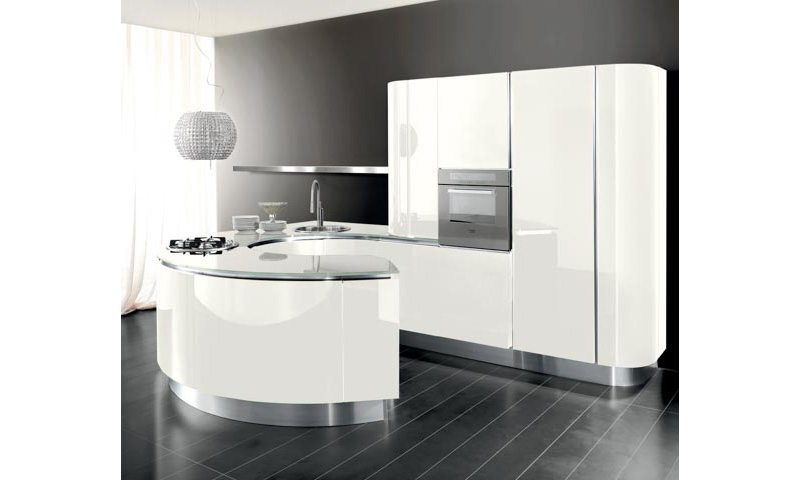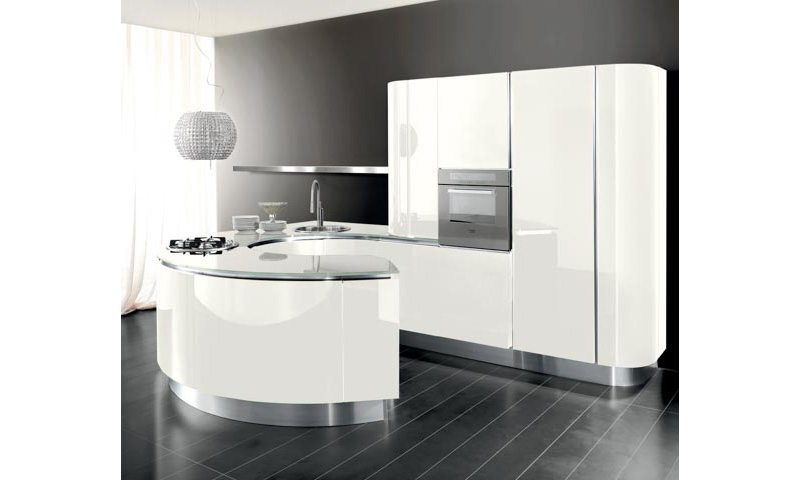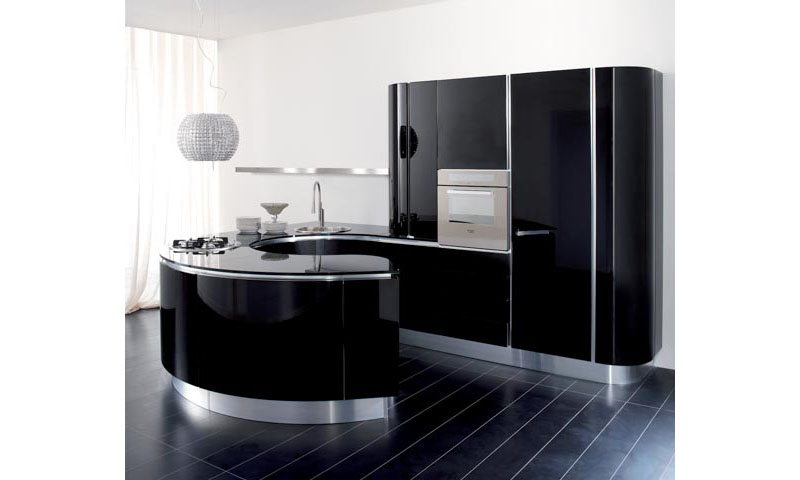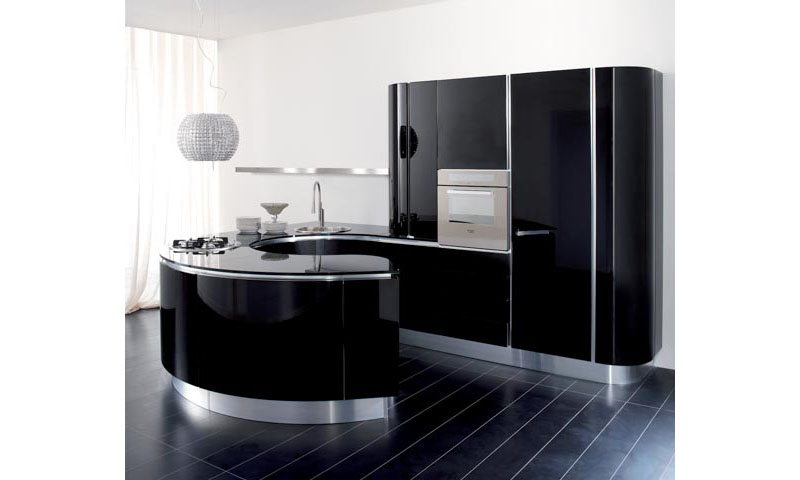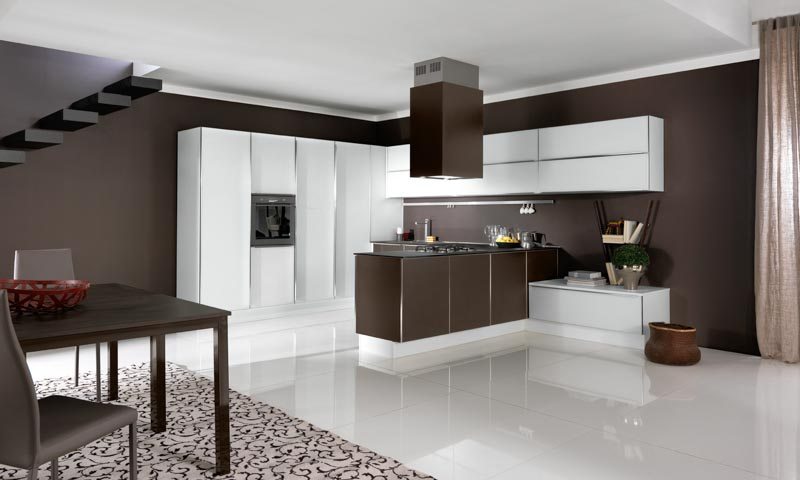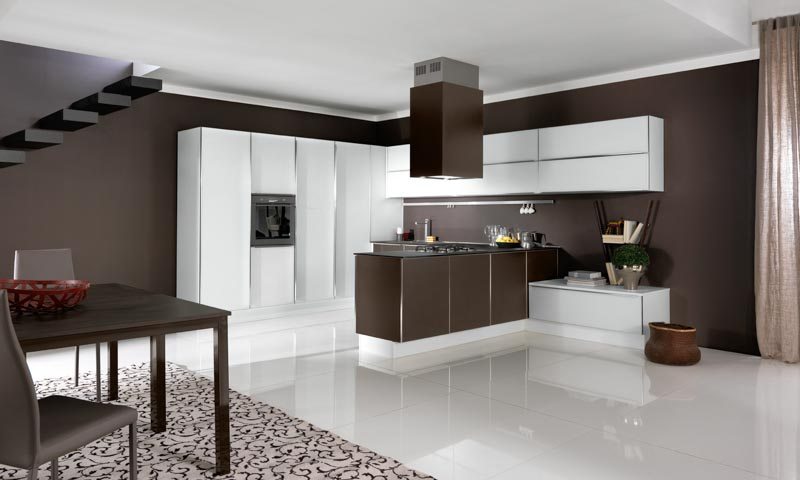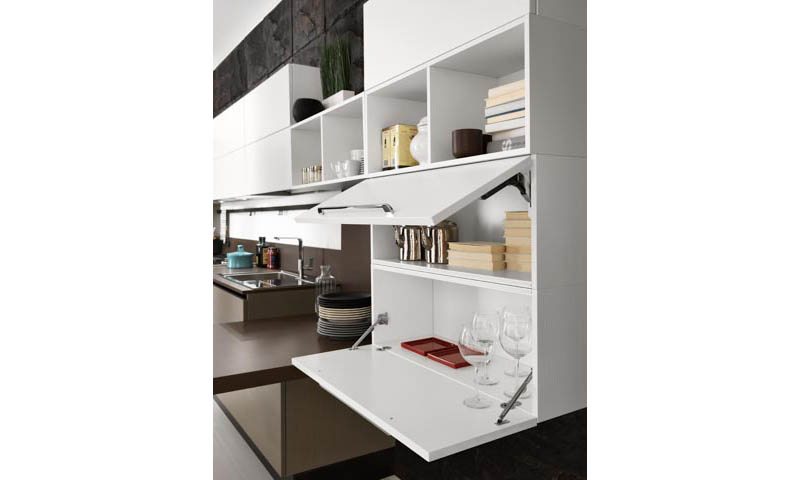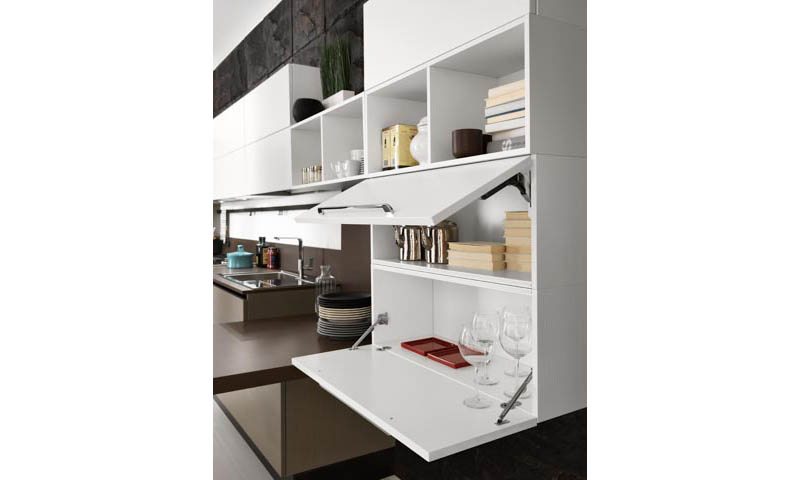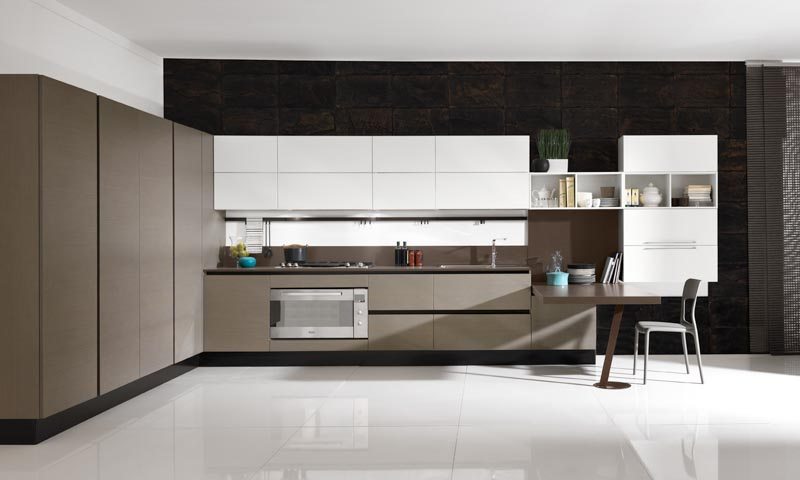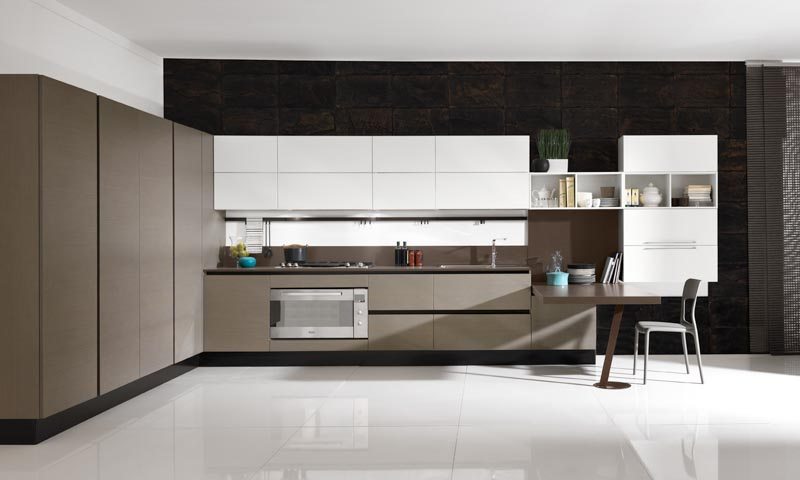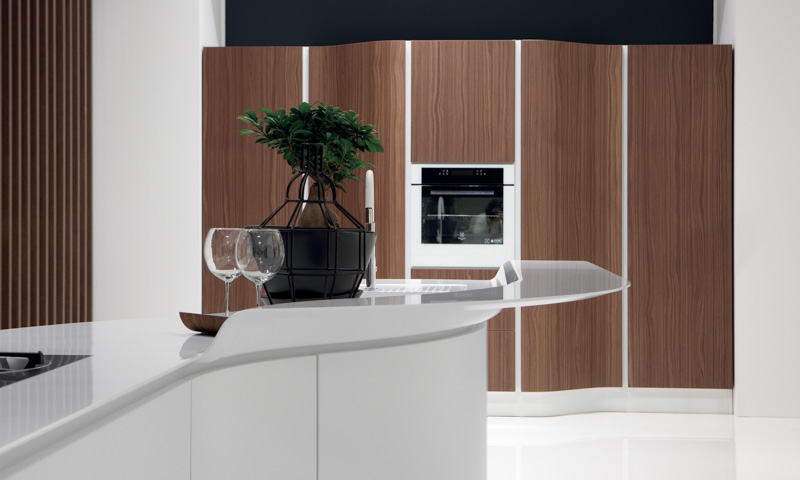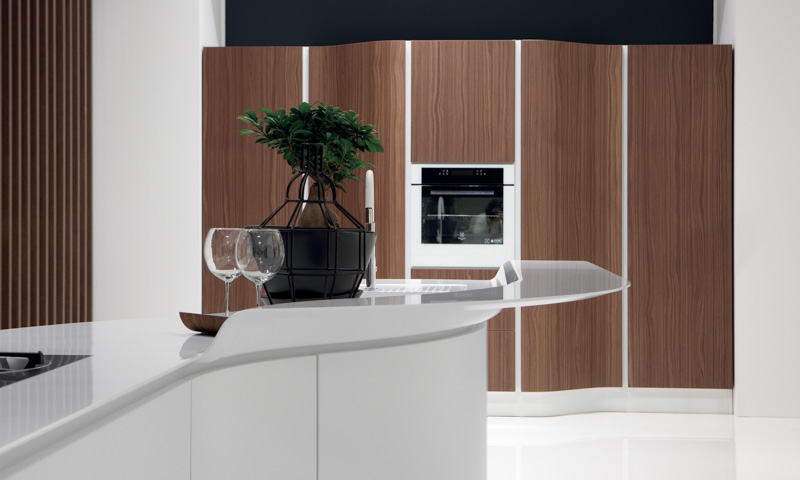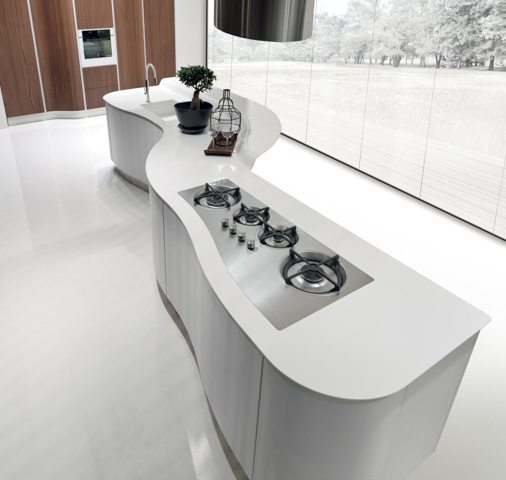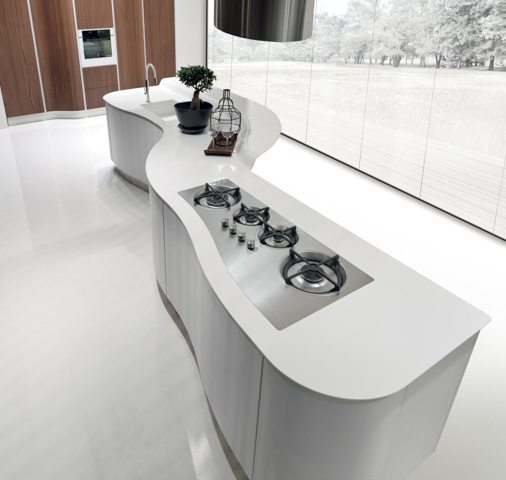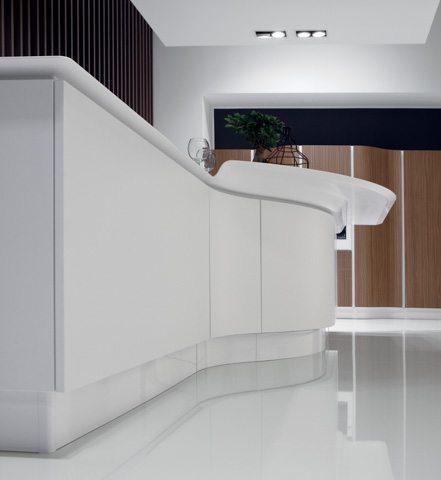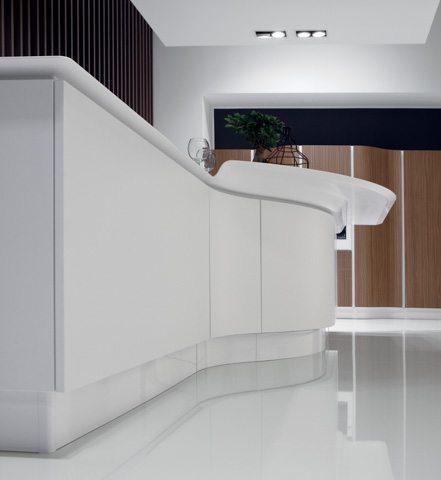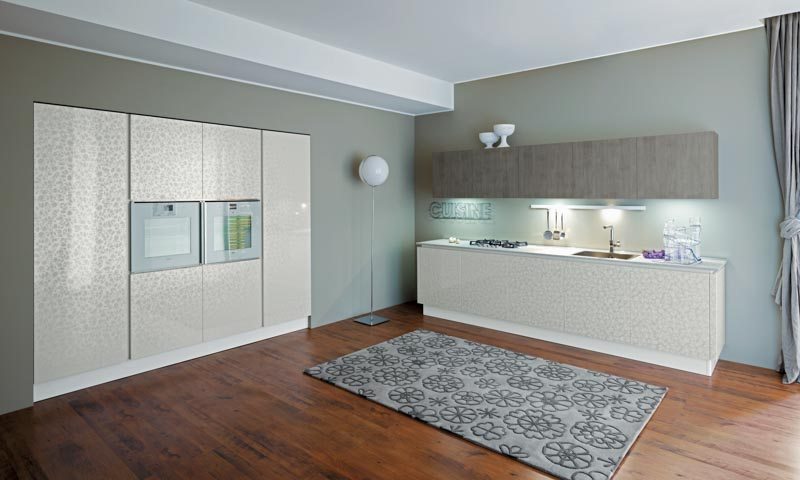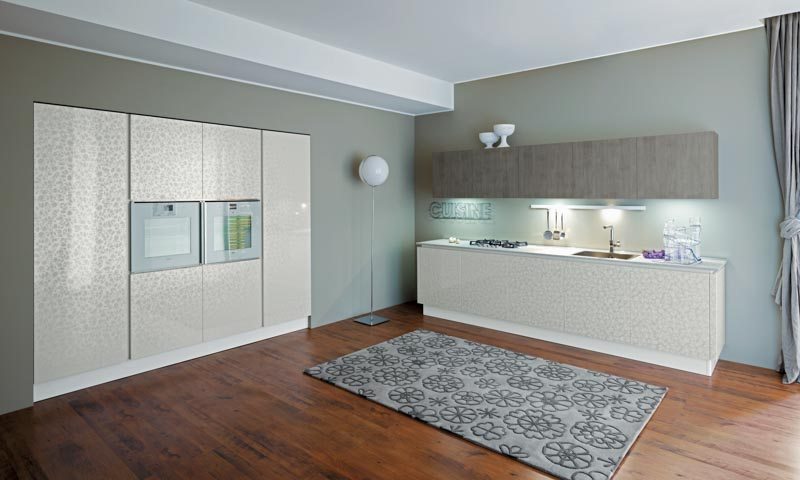 Seamless continuity from the kitchen to the living room—it's easy to see why Volare is our best-selling kitchen collection.
One thousand kitchens, one name: Volare is an extremely versatile modern kitchen cabinet collection that comes in five finishes and dozens of colors. This elegant collection is characterized by flat-panel cabinets and sleek round lines that don't sacrifice practicality or usefulness. Volare's sinuous silhouette offers a sense of continuity from the kitchen to the living room.
Volare is available in lacquer, wood veneer, metallic, and glass finishes.
Aran Cucine is committed to doing its part to protect the environment by producing its products from recyclable and ethical materials in a sustainable way. It purchases most of its wood from companies certified by the Forest Stewardship Council and has installed a diligent waste collection system within its own warehouses—90% of waste generated by the manufacturing process is recycled. The company has also built four solar power plants with the goal of becoming completely self-sufficient in its energy needs.
Download the Volare catalog