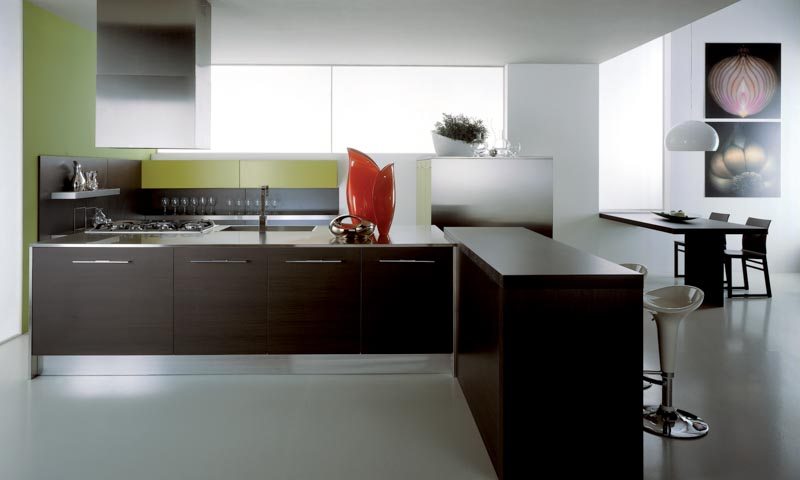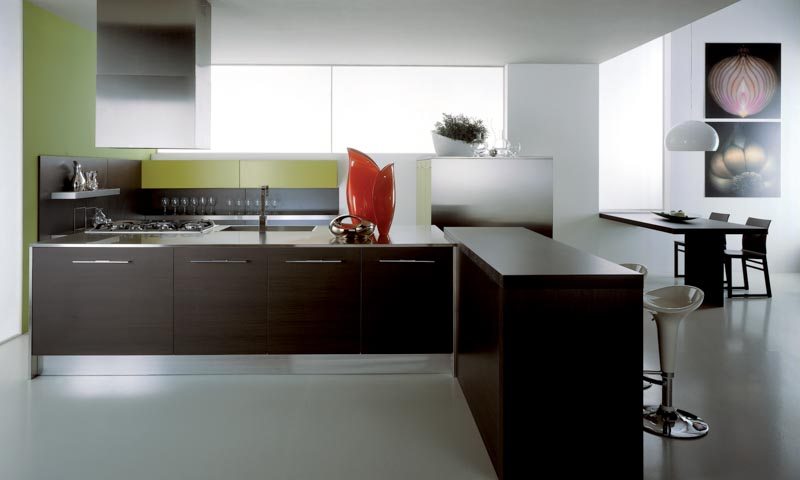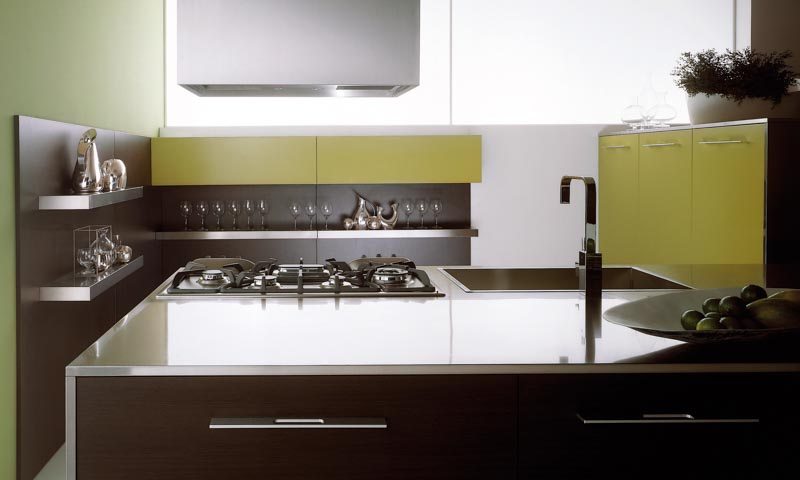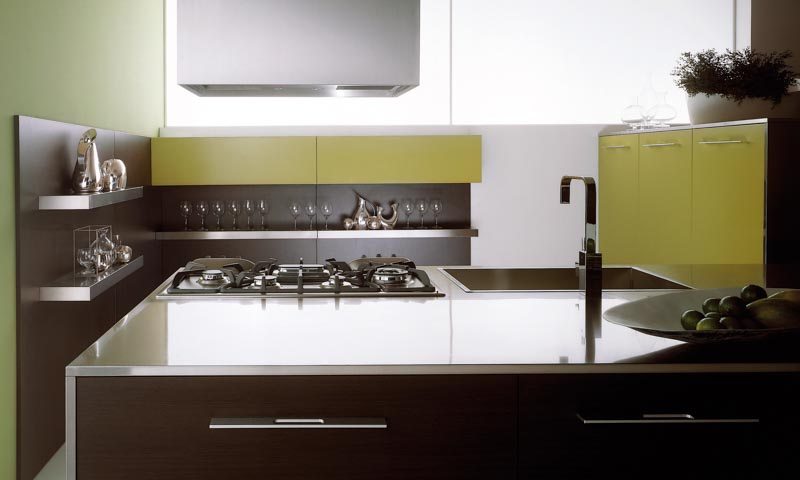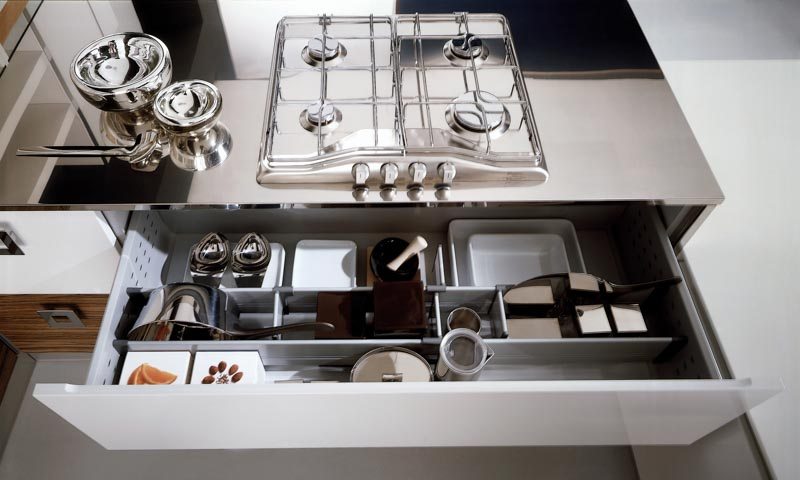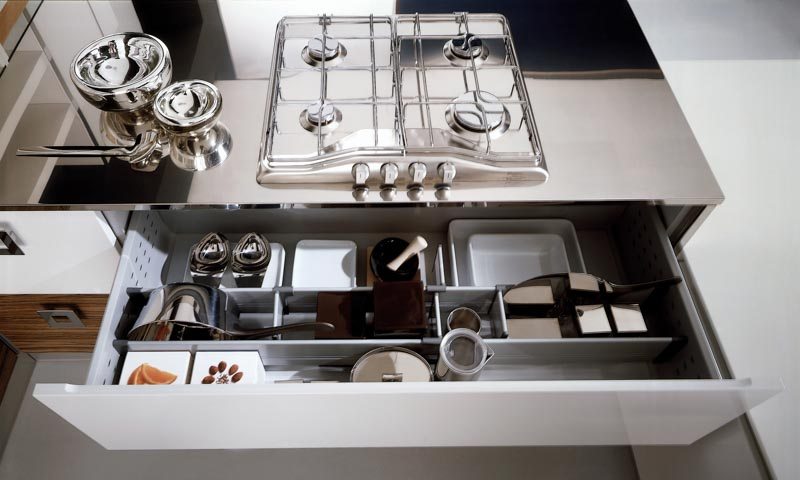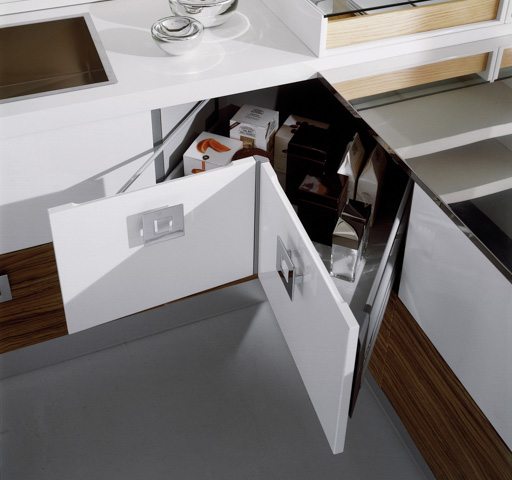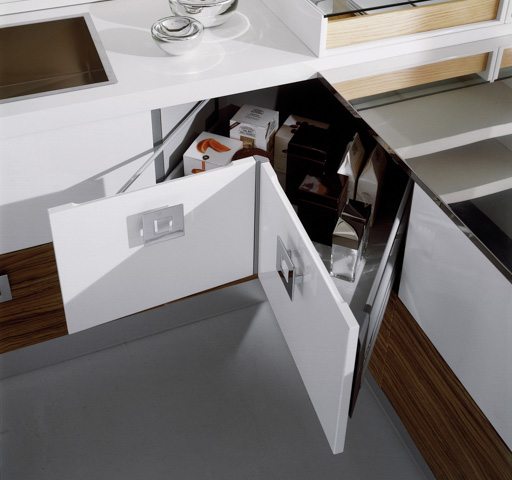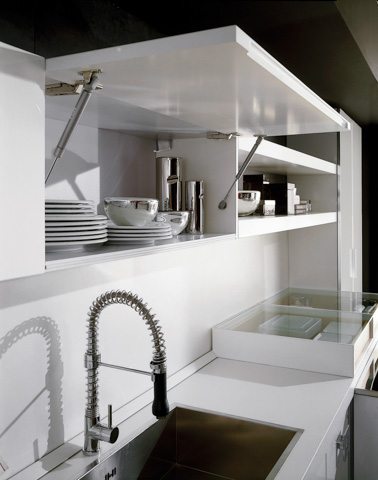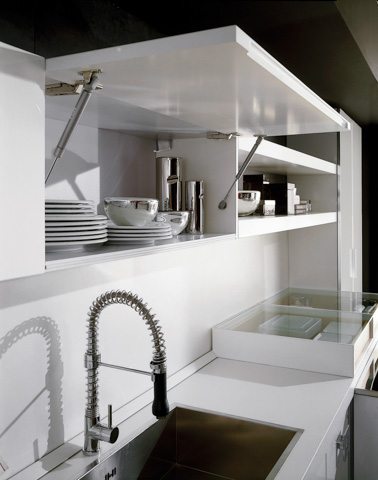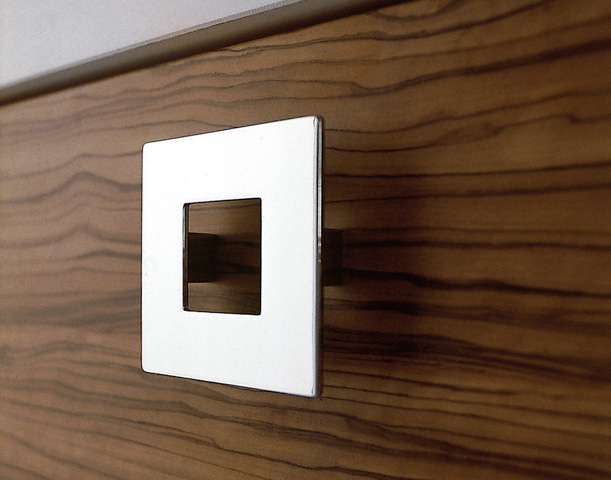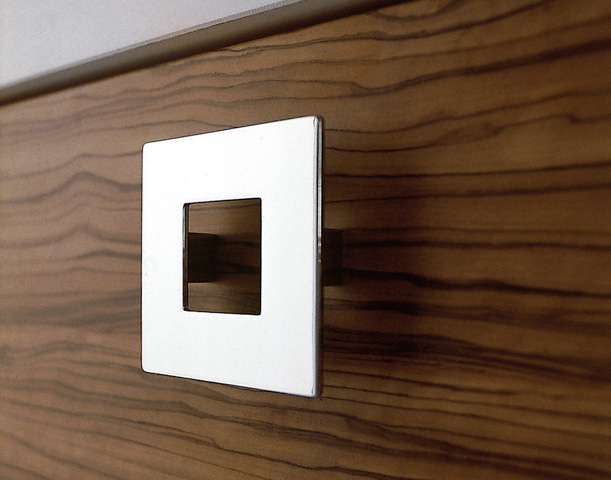 An innovative, minimalist modern kitchen reflective of its namesake.
Product Description
The Dalí kitchen is named for the painter Salvador Dalí who said, "Every morning, as soon as I wake up, I feel a great pleasure: The pleasure to be Salvador Dalí!"
This modern kitchen cabinet collection is rich with taste and innovation. The 22 mm thick cabinet doors are available in glossy or matte polymer with a wood-like finish and have softly rounded edges that act as invisible handles for a sleek and elegant minimalist look. Also available with a square pull that gives an even more modern look to your kitchen.
Aran Cucine is committed to doing its part to protect the environment by producing its products from recyclable and ethical materials in a sustainable way. It purchases most of its wood from companies certified by the Forest Stewardship Council and has installed a diligent waste collection system within its own warehouses—90% of waste generated by the manufacturing process is recycled. The company has also built four solar power plants with the goal of becoming completely self-sufficient in its energy needs.
Product Features
| | |
| --- | --- |
| Finishes: | Matte |
| | Glossy |
| | Glossy wood |
| | Matte wood |
| | |
| Glass doors: | White lacquer |
| | Purple lacquer |
| | Black lacquer |
| | Satin |
| | Stop sol |
| | |
| --- | --- |
| Return to product category >> | |