A million beautiful bathrooms can't be wrong.
It goes without saying that Casabath produces top-of-the-line bathroom vanities, but if purchase popularity is any indication, there are quite a few ways that Casabath stands out, even among the best of the best. And—they're a breeze to customize.
Go big
Casabath vanities are perhaps most sought after for the master bathroom because they can be built to suit extra-large areas. Though large, these vanities don't overwhelm the room thanks to minimalist lines and a thoughtful use of space. Wall cabinets, cubbies, shelves, and wardrobes are also available.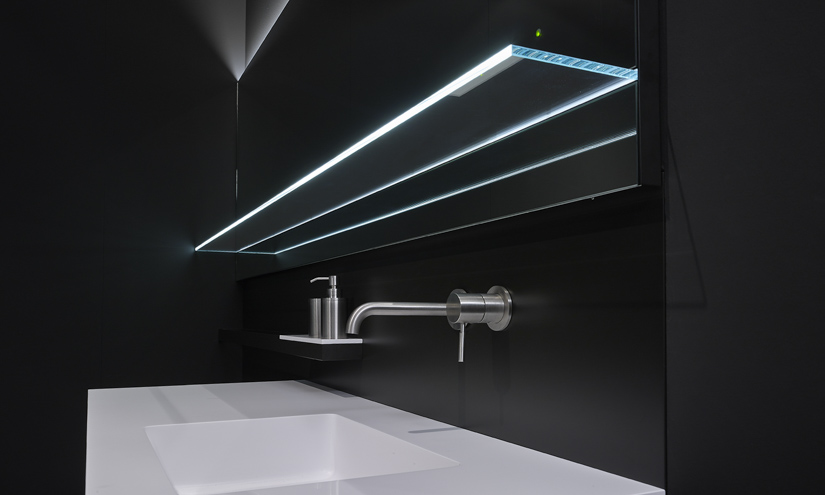 The bling
Casabath recently added an aluminum manufacturing facility and it's been a game-changer for the company, not least in the production of beautiful, graphic mirrors. Designs that were not possible with wood are now being realized—lamps, handles, towel rails, glass doorframes—using advanced CNC machines. The towel rails can also be used as a shelf support. The inner and outer surface of the aluminum is available in a smooth or ribbed texture.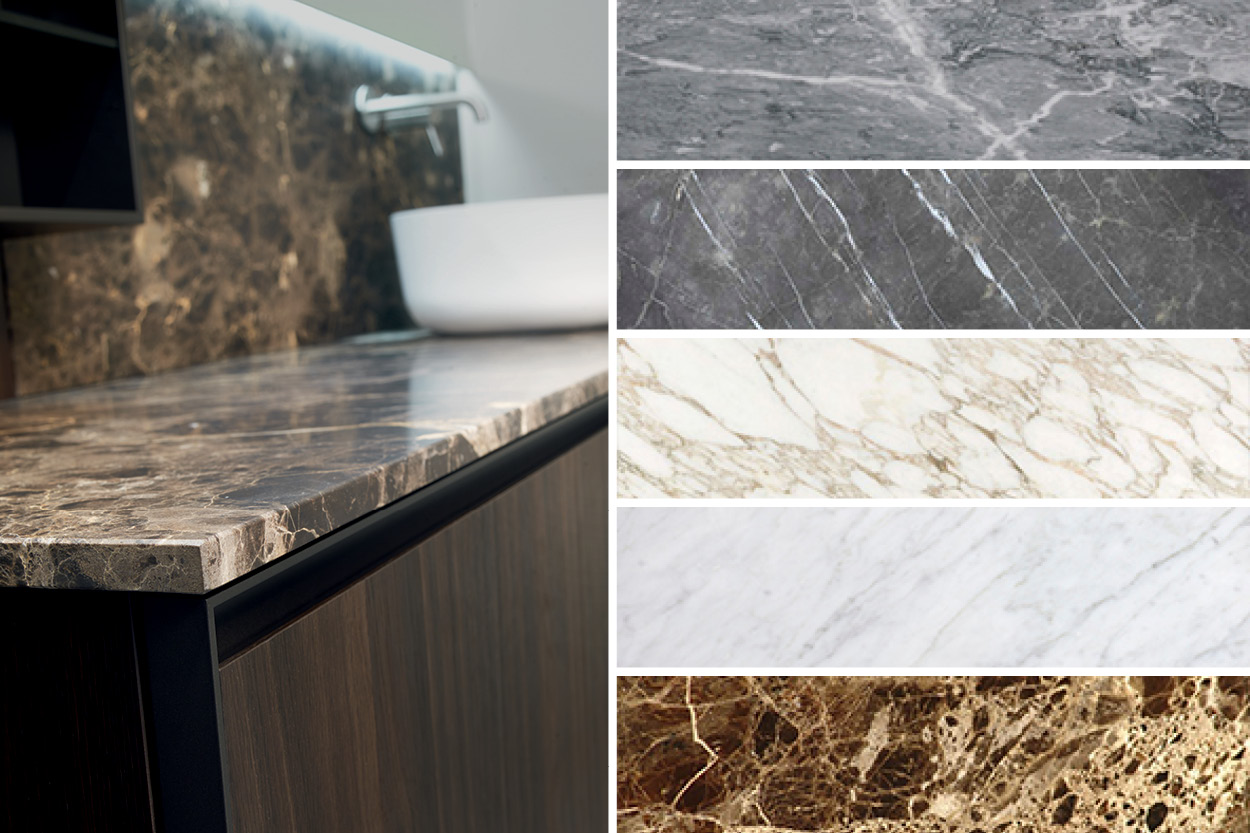 Modern marble
A staple of Renaissance Italy, marble is modern again. Casabath offers five varieties of marble countertop to be used with any of its bathroom vanity collections. The ¾-inch marble tops are available with a matte finish and supported by a layer of MDF to prevent breaking and generally make the marble more resistant to everyday wear and tear.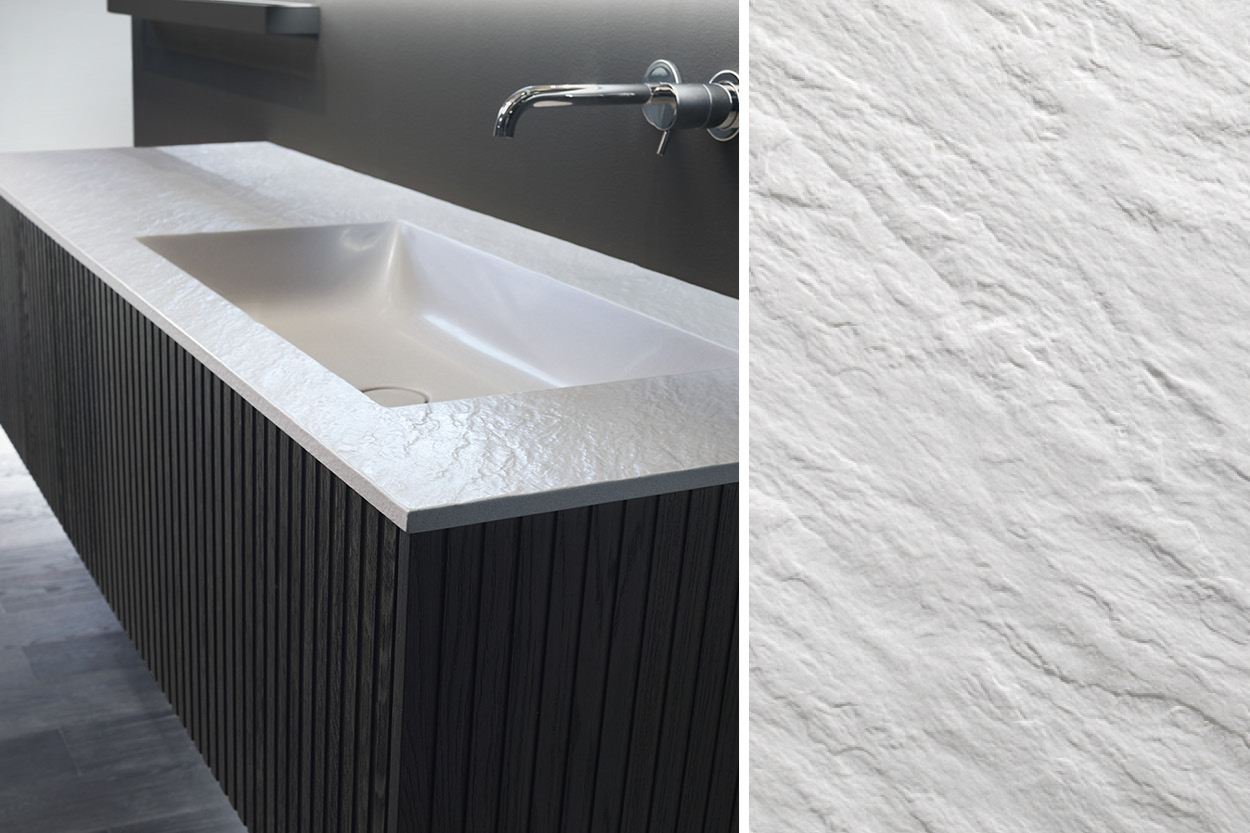 Textured stone countertops
Stonelith is a material unique to Casabath. Composed of quartz and granite, it is extremely hard and compact. The split stone effect is pleasantly rough to the touch and looks authentic. Stonelith is produced entirely at Casabath's facility in Italy, from molding to finishing. These elegant bathroom countertops are available in seven standard colors.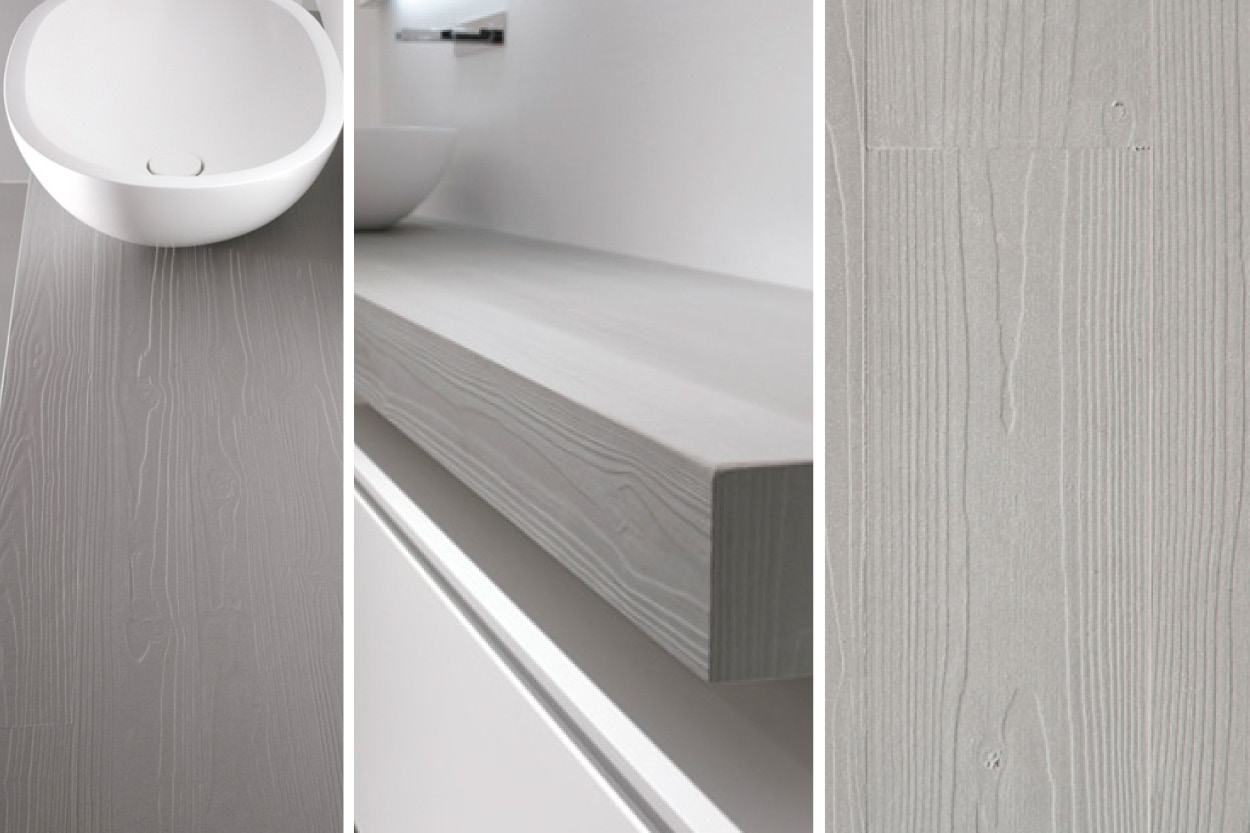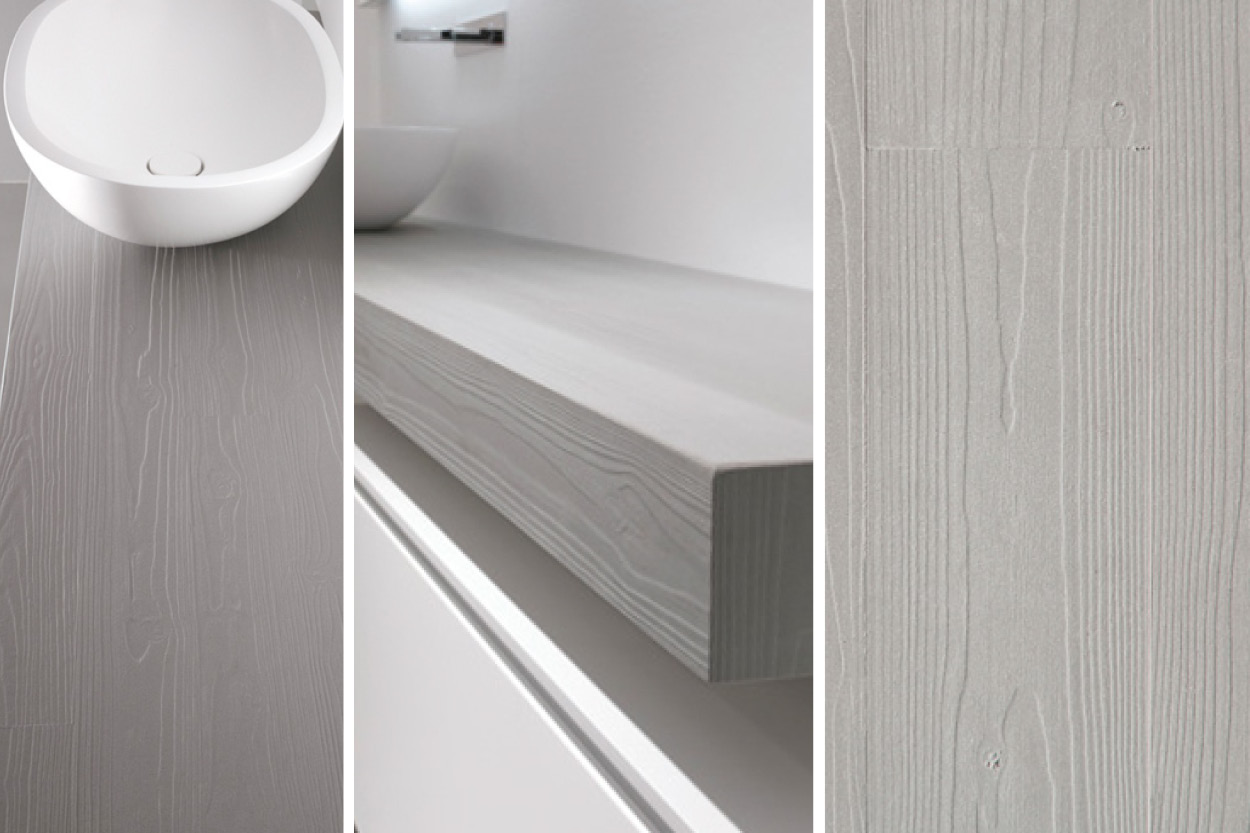 Concrete countertops
Casabath's exclusive concrete-finish Stonelith countertops set a new aesthetic benchmark in bathroom decor. This luxurious finish faithfully reproduces the look of concrete. The final effect will make an impression in your bathroom, in part due to the unique texture of Stonelith, which contains a high proportion of quartz. Stonelith concrete countertops are available in four colors.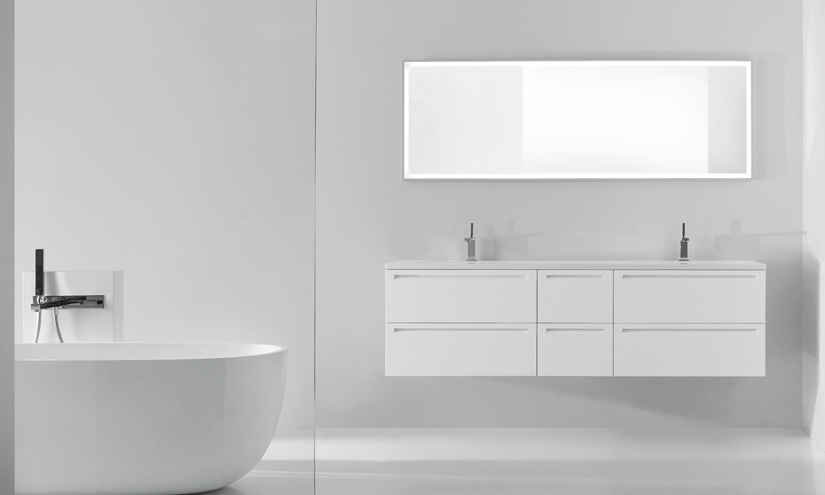 Monolith
Monolith is the first solid bathroom surface produced in Italy, introduced in 1997. Today this one-of-a-kind material is used to make countertops, washbasins, shower pans, bathtubs, and vanities. Monolith is molded through a polymeric process to create a material superior to other slab surfaces. It can be colored and textured, and comes in both matte and glossy finishes. Casabath produces Monolith in-house, which creates an incredible flexibility of design and means that there are few limitations on size.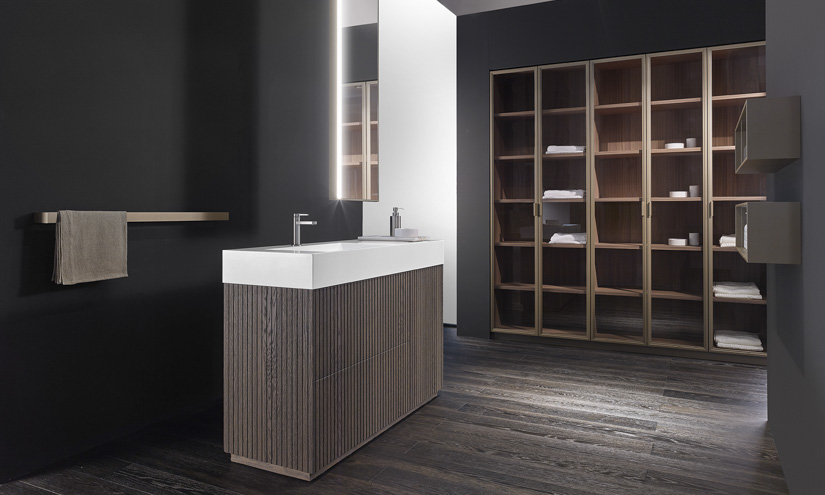 Vertical ribbing
The vertical ribbed cabinets in Casabath's XL collection were originally designed for the Japanese market, but have also made a big impact in Europe and the U.S. The cabinets are available with lacquered, solid oak, or mirrored finishes and can be paired with Monolith or Stonelith countertops.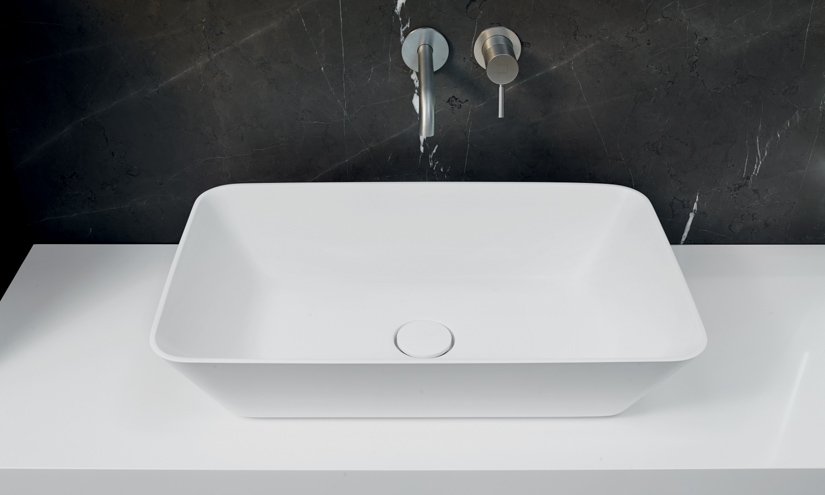 Updated washbasins
Casabath recently updated its Sistema series of Monolith washbasins—even the drain is made out of this unique material. The popular collection is likely to be even more so thanks to lighter construction and more contemporary aesthetics without sacrificing the original character.
The space-saving Monolith drain trap is standard with every washbasin. Water flows out of the sink through a Monolith water trap that uses only two inches below the drain, which means you can use all the space in the drawer under the sink. The collection includes 11 sinks and 14 hanging washbasins in a wide range of shapes and sizes.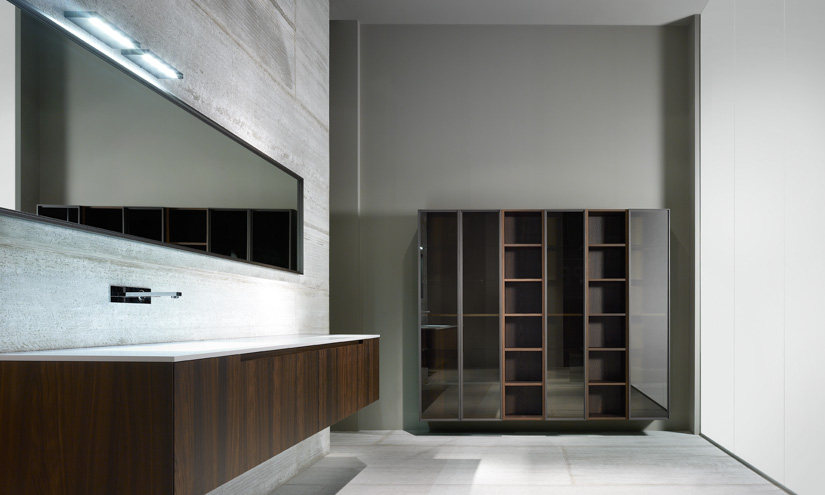 Impact
Put all of the above together and you get a unique solution that will make a stunning impact in any bathroom.
See all Casabath bathroom collections