The EuroCucina biennial kitchen exhibition was held alongside the international furniture exhibition in Milan, Italy, featuring the best in modern interior design trends for the kitchen, bath, and beyond.
The 55th Salone del Mobile in Milan, Italy, drew an unprecedented 372,151 attendees to see the latest in interior design trends. More than 40,000 people visited the show on the two days it was open to the public. An impressive 67% of those came from abroad. This year's edition was accompanied by the 2016 edition of EuroCucina, which highlighted the best in modern kitchen design trends.
Flexible spaces that can adapt to the changing needs of modern families made from sustainable materials were the focal point of both shows. Many companies like Aran Cucine presented their latest products in life-like living spaces showing how the look of even an angular modern kitchen can be tempered depending on its surroundings, taking on an urban, suburban, contemporary, or transitional look.
Aran Cucine debuted their new Lab13 collection (above) where beauty is on an even playing field with design and function. The primary feature of the collection is its modularity, which increases storage capacity by 20%. Cabinets featured built-in interior LED lighting and there is also matching living room shelving.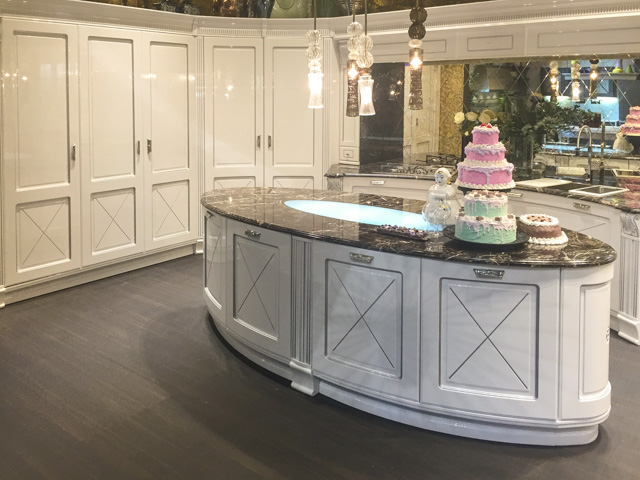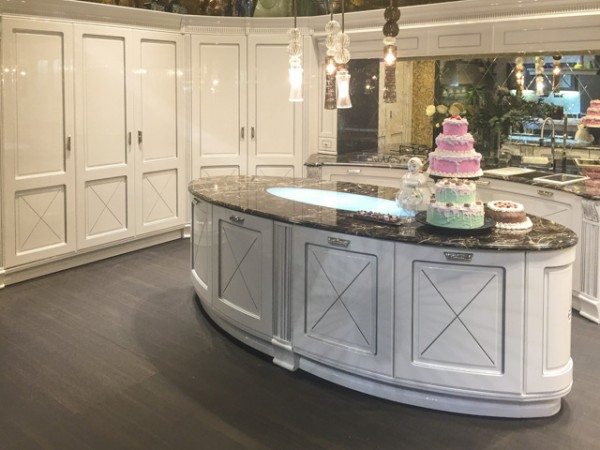 On the traditional side, Aran presented a completely new concept for their popular Imperial collection, with high-gloss doors, curved shapes, and matching crown molding and toe kick. It's an elegant modern version of the traditional Italian kitchen.
At Eurocucina 2016, the trend was definitely toward fully integrated appliances and workstations, and steam ovens are becoming increasingly popular. Also on display were triple-oven ranges with convection, grill/broiler, and rotisserie components. The latest wine and beverage refrigerators were also popular.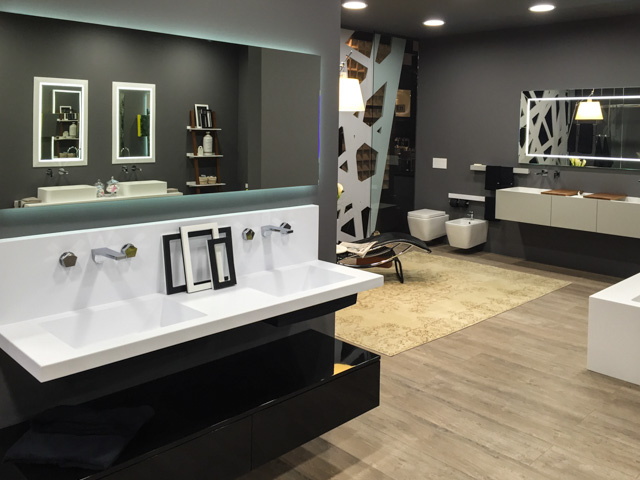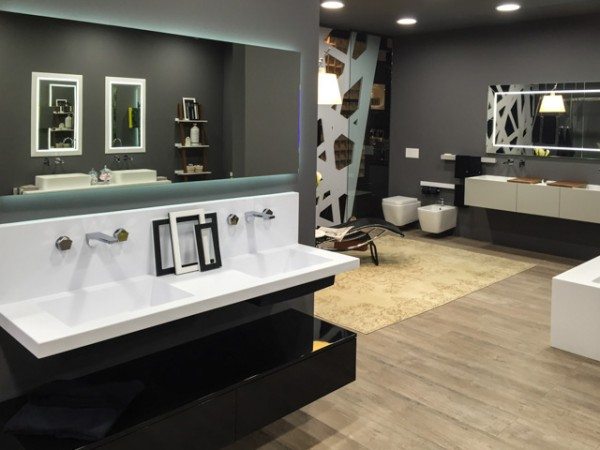 GB Group was among the latest bathroom design trendsetters, showing off new finishes for its Diva collection with a textured porcelain vanity and integrated sinks. BMT Bagni showed new countertop materials for the Sound collection.
MOMA Design showed a range of new colors, shapes, and designs for its vanities, showers, and tubs. As always, all of the MOMA Design products were made of Corian. The Casabath display included new combinations of different materials—wood, metal, and glass.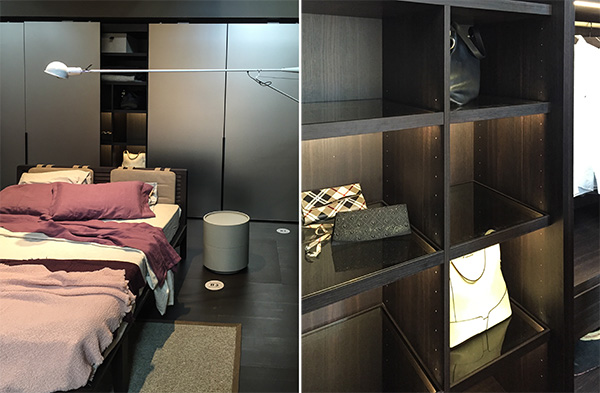 Over in the interior design part of the exhibition, we fell in love with the latest Pianca closet products. They've added interior colors, glass shelving, and LED lighting for their closets, as well as new drawers with a glass front and velvet-covered organizers. Every aspect of the Pianca closet collections swoons luxury—without the luxury pricing.
All of these products are available through European Cabinets & Design Studios.
Ready to plan your kitchen? Download our kitchen design guide